WATCHme: An Apple Watch Charger That Looks Like a One-Eyed Monster
By Ryan on 07/28/2015 6:14 AM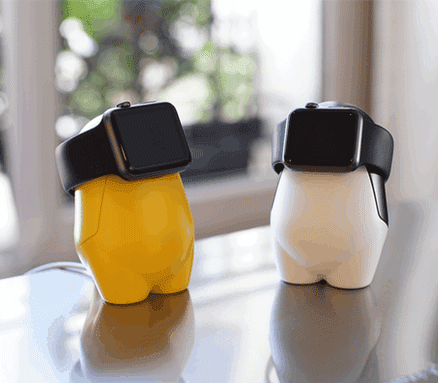 The WATCHme is a little charging stand for your Apple Watch that depicts a cute little monster named ' Watchus Cyclopus', which when a smart watch is set over the cute little monsters face, not only does your smart watch begin charging, but the monster gains an eye that moves and looks around using random animations. Simply place your smart watch over the monster's face and your watch will begin charging immediately, and within a few seconds the cute little monster will gain his eyesight back with his newly acquired spectacles and start looking around with his giant eye. The WATCHme monster smart watch charger can simply be used as a charger for when you go to bed, or it can be used as an alarm clock on your nightstand.
The monster Apple Watch charger comes in a plethora of different colors to choose from, and even comes with stickers that can give the monster a mustache or a tie if you like. The best part is their is no plugs or cords, you simply put your smart watch onto the monster's face to charge your watch wirelessly, and remove your watch to stop charging it.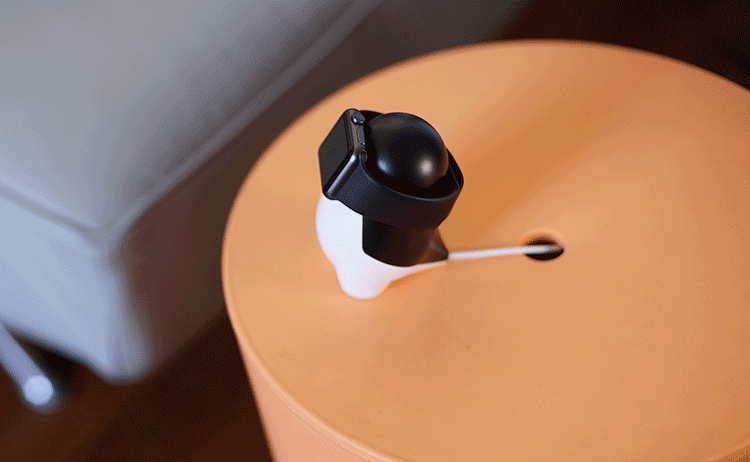 The WATCHme monster smart watch charger is currently only compatible with the Apple Watch, is made from interchangeable plastic pieces that allow you to switch colors at any time, and measures 3.5 inches tall x 2.4 inches wide x 2.6 inches deep.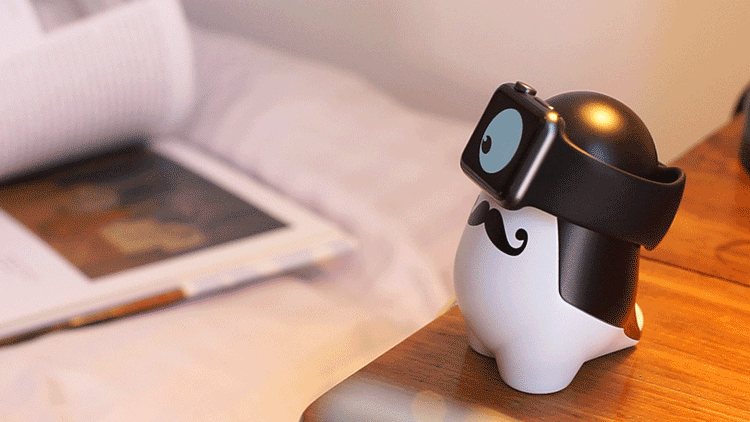 The WATCHme apple watch charger is currently in a funding phase on Kickstarter with an estimated delivery date of December of 2015, so go reserve yours now, and be sure to check out the Apple Watch monster in action via the video below.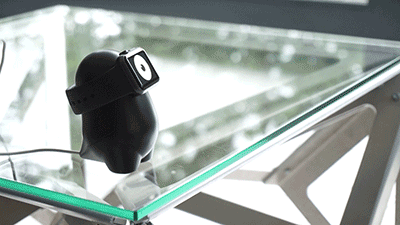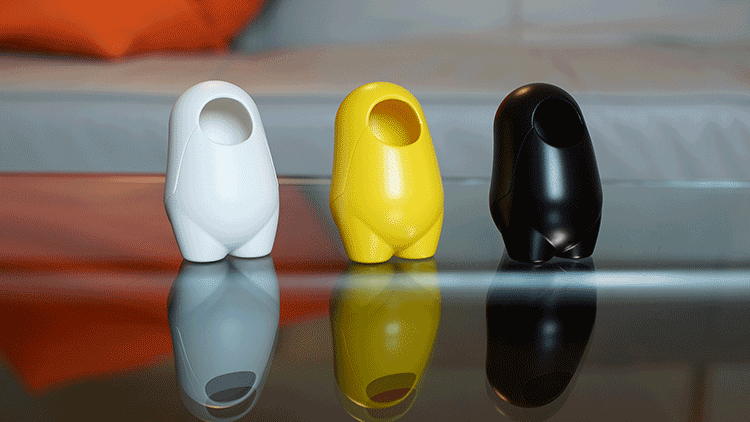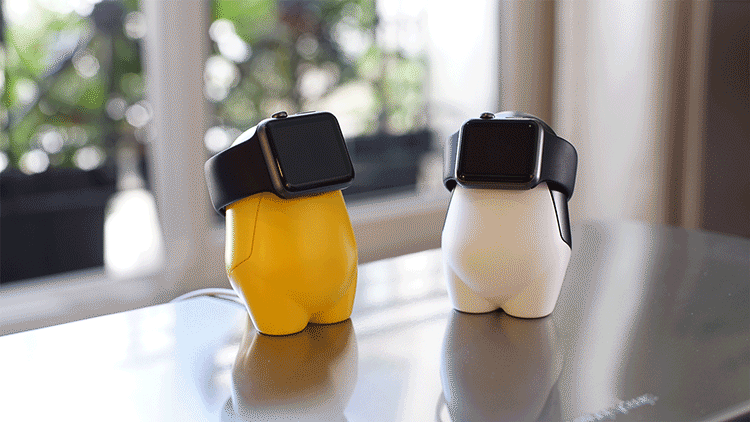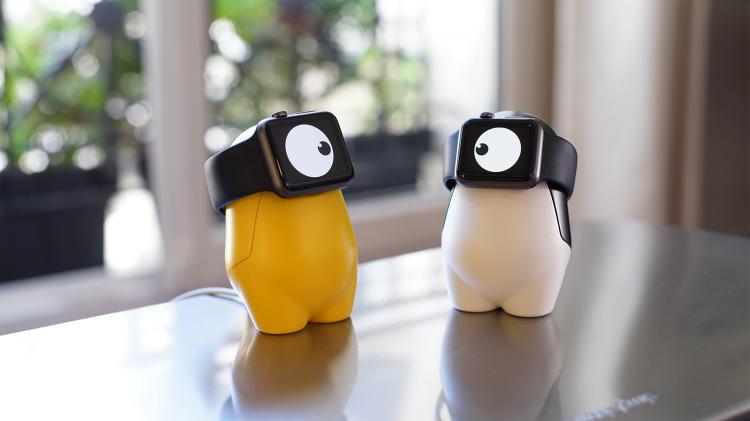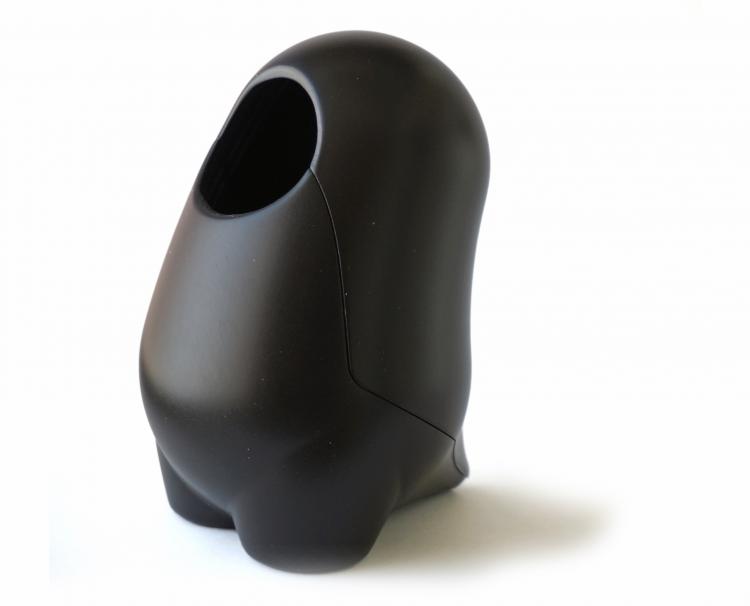 Subscribe To Our YouTube Channel