WalkWhiz Multi-Leash: Retractable Dog Leash With Integrated Waste Bag Holder and Water Bowl
By Ryan on 06/21/2017 11:51 AM (Updated: 04/30/2018 9:20 AM)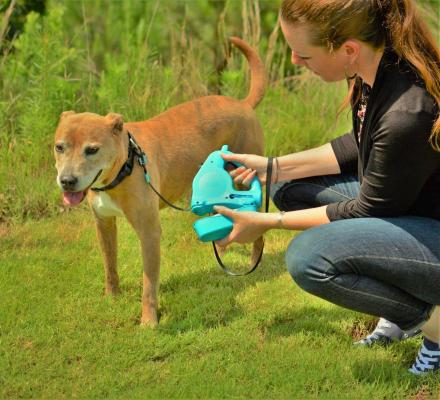 When walking your dog, or going for a run with your pooch, you sometimes need an entire bag just to carry the things you need, almost like a diaper bag when you bring your baby anywhere. This new retractable dog leash by WalkWhiz puts all of the essential doggie items you need at your disposal.
The WalkWhiz multi-leash is a 3-in-1 dog leash that not only works as a retractable leash, but also has a integrated poop bag holder, along with a water bowl and mini water bottle holder for when your dog gets thirsty. Just fill up the water bottle before you leave, and whenever your dog needs a drink, just take it out, and use the removable bottom case as a water bowl.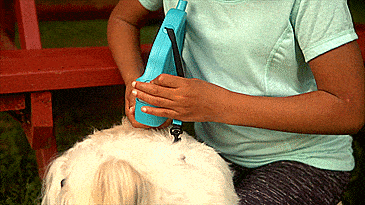 If water isn't needed on your trip, you can also fill the bottom canister with treats or dog food instead of using the integrated water bottle. If both water and food/treats are needed, you can always carry the water bottle separately, and use the integrated bowl as both a water bowl and food dish.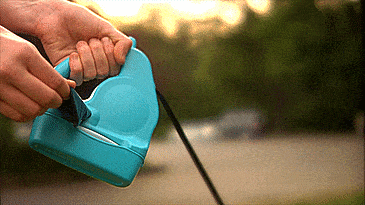 The mini water bottle can hold up to 6 oz of liquid, and is perfect for a quick drink while out on a long walk, run, or bike ride. The waste bag holder is integrated right into the handle of the leash, so there'll be no extra accessories banging around and slapping you in the hand with each step you take (like a normal poop bag holder attachment would do).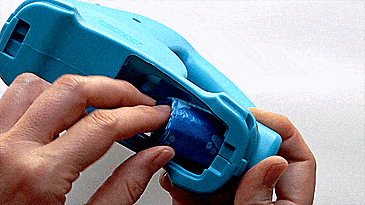 The WalkWhiz multi-leash comes with 12 included poop bags, but it's also compatible with any standard roll of dog waste bags (best used with 15 bag rolls or smaller).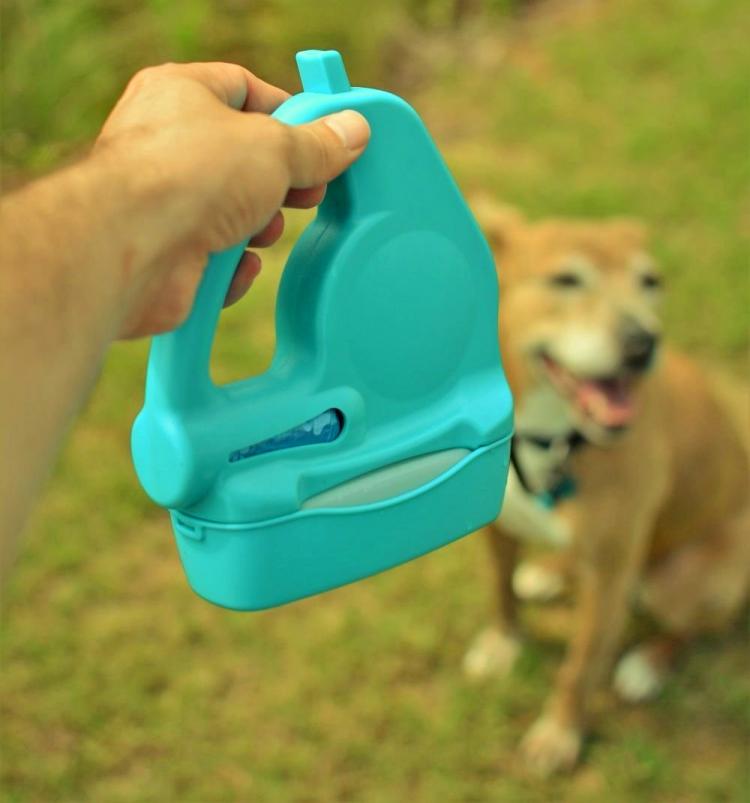 The WalkWhiz 3-in-1 multi-leash works best on dogs 60 lbs and under, uses a 16 foot nylon tape leash, comes in a few different colors to choose from, and is made from a sturdy plastic material along with an included BPA-free plastic water bottle. The leash also features a lock and release button on the top of the handle to easily handle your dog.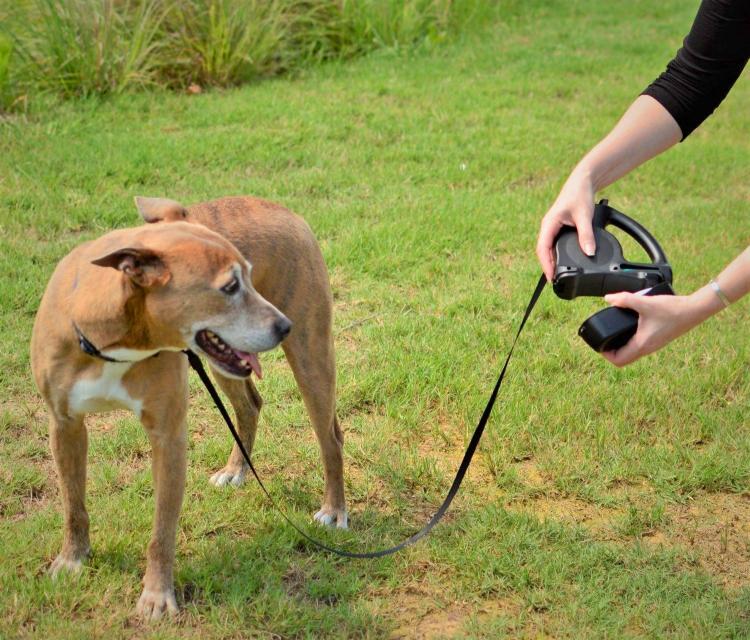 Check out the WalkWhiz 3-in-1 Multi-leash in action via the video below.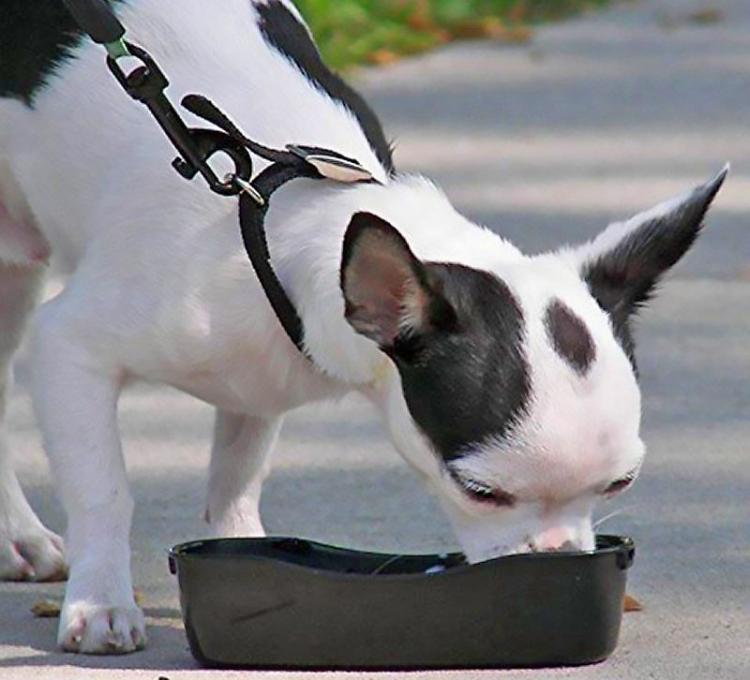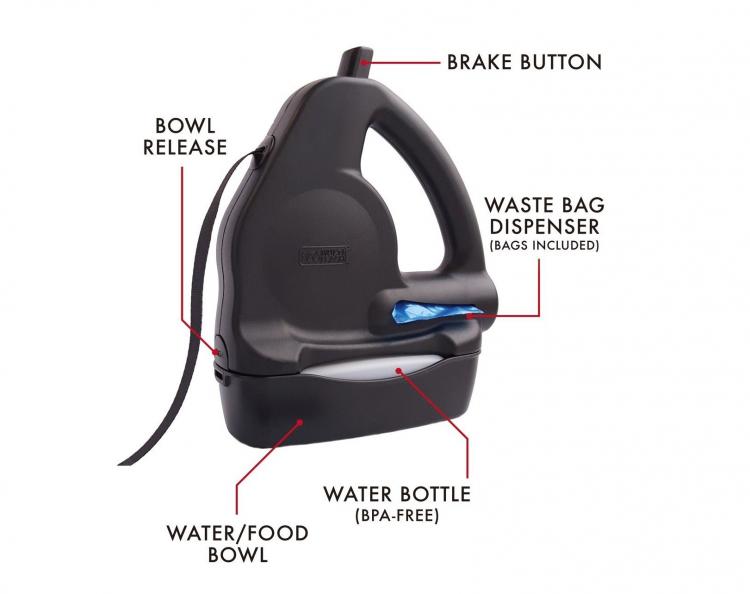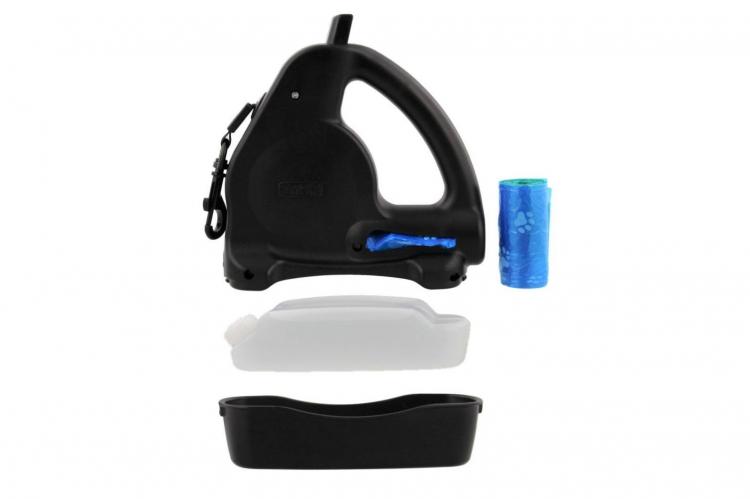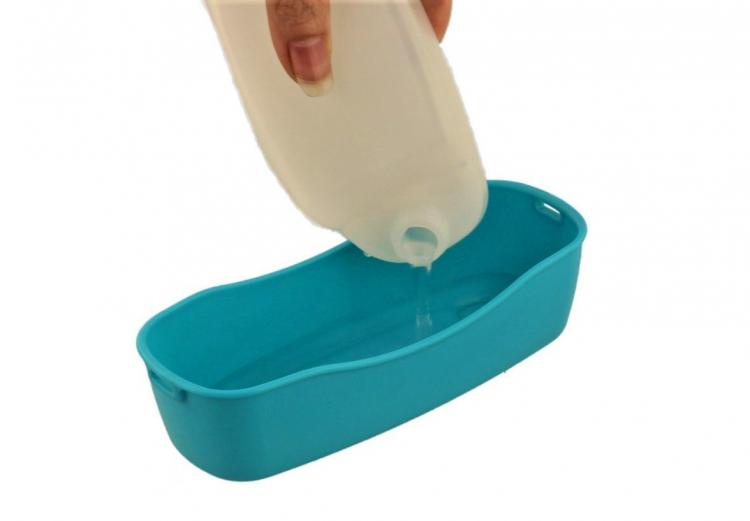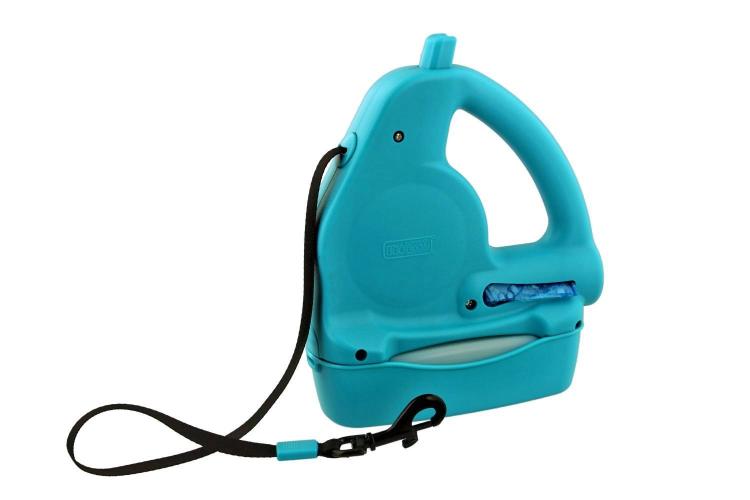 Subscribe To Our YouTube Channel