Volkswagen Bus Electric Ride-On Toy Car
By Ryan on 05/04/2017 2:02 PM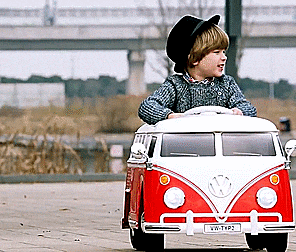 Sure, you can get those electric toy cars for you kids in a bunch of different models, like a Hummer, a Mercedes, a Jeep, a Tesla, etc... But what does the parent who's a hippy at heart get their children to ride around in? This mini Volkswagen bus of course! With the classic exterior of the VW hippy van, this kids Ride-On electric car will give your children a taste of what you experienced in the 70's!
The Volkswagen hippy bus kids car can reach speeds of up to 2.5 MPH and can go both forward and in reverse. The bus features 2 opening doors on each side of the vehicle for your child to easily get in and out of the car, it has working headlights, along with realistic sounds such as a car horn that your child can trigger.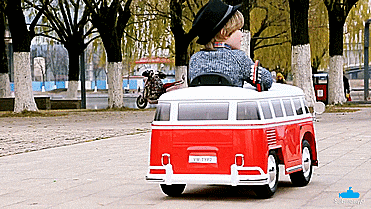 Much like how they're parents drive around with their favorite music playing, your child can also hook up a phone or MP3 player to play their favorite music while they drive around using an auxiliary port. Your child may jump backward in time with the model of the car their driving, but will jump forward in time with the amount of cool and unique features that the Ride-On VW bus offers.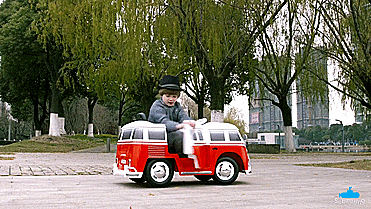 A perfect gift idea for kids, the Ride On Volkswagen bus is made from heavy duty plastic so there's no worries about rusting, has no-slip rubber traction tire slips to get a great grip both on the road and for those off-road rides, features chrome details on the exterior of the car that add an extra bit of style to the electric car, and it comes in either pink or red colors to choose from.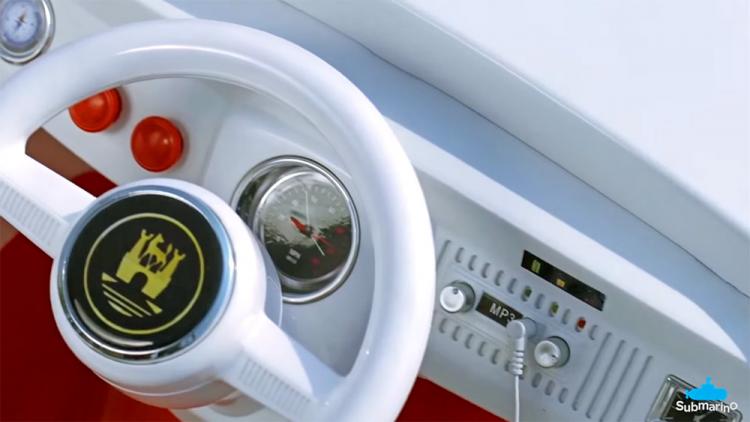 The Volkswagen Ride On car is powered using a 6V battery that takes around 8-12 hours to fully charge, is recommended for children aged 3 and up and that weigh no more than 77 lbs. The toy car has a capacity of 1 child, weighs 32 lbs, and measures 42 inches long x 21 inches wide x 22 inches tall.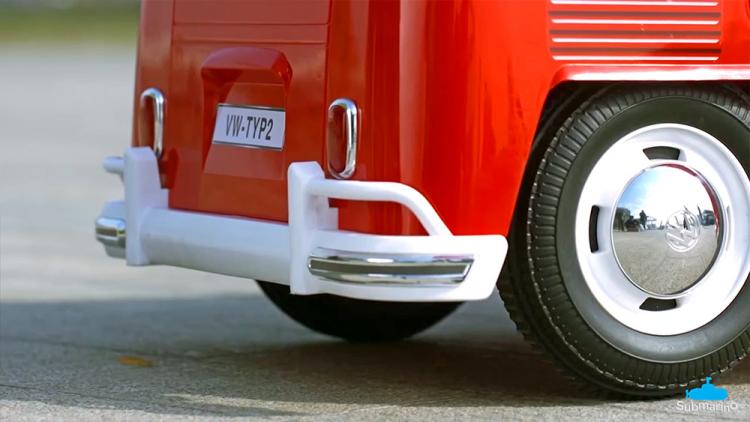 Check out the kids electric toy Volkswagen hippy bus in action via the video below.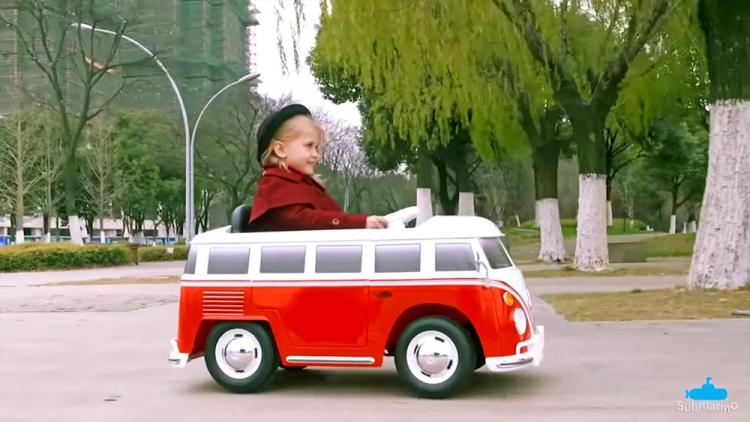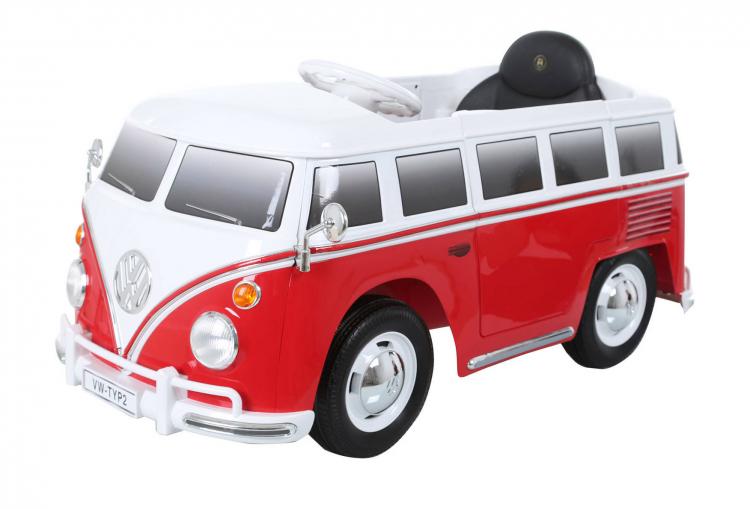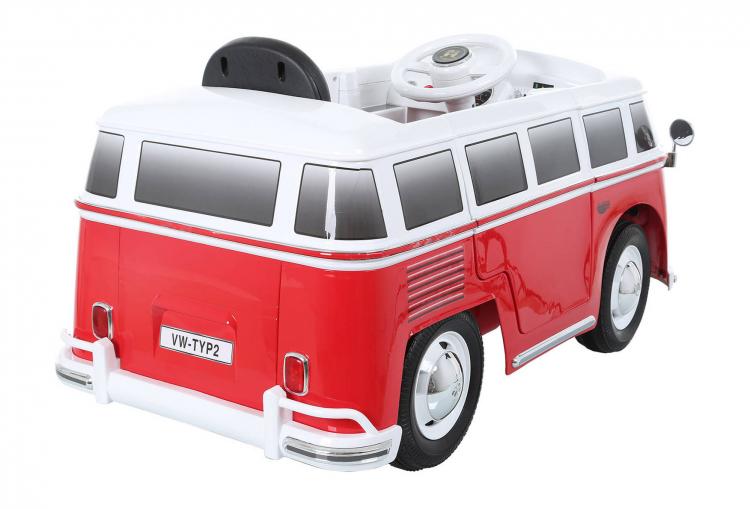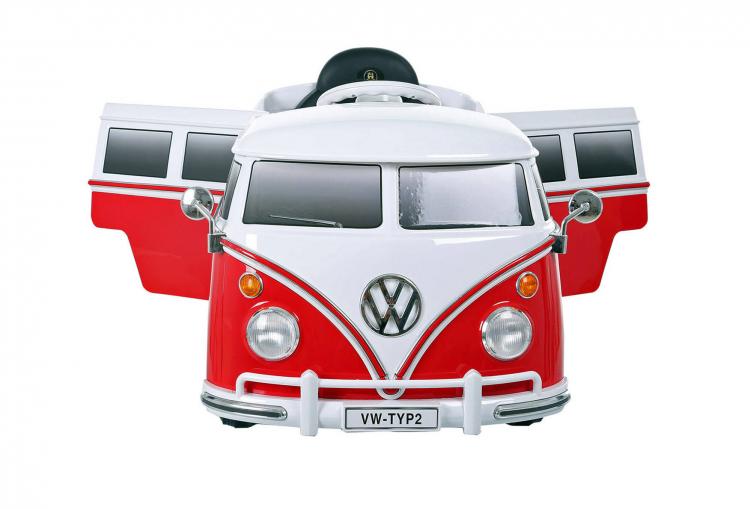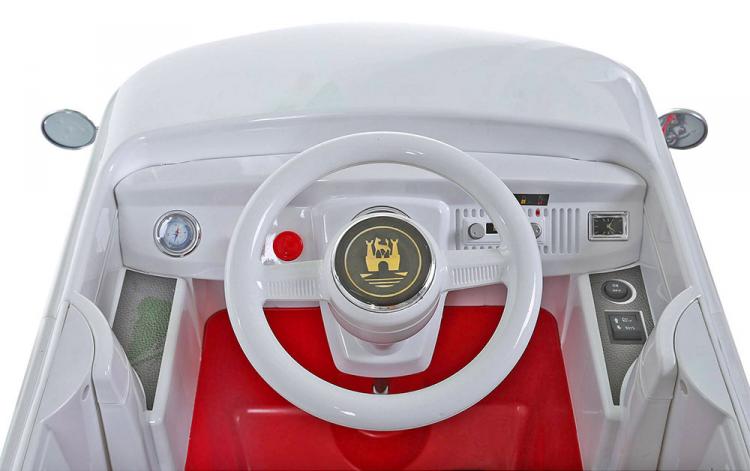 Subscribe To Our YouTube Channel