Volkswagen Hippy Bus Barbecue Grill
By Ryan on 10/12/2020 2:12 PM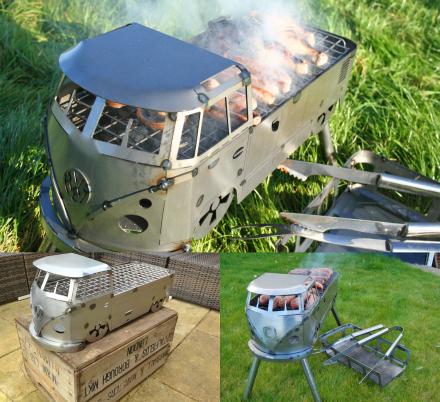 If your a Volkswagen collector, chances are you already have the rolling VW hippy bus cooler, the VW hippy bus leather shoulder bag, as well as the hippy bus camping tent. Now there's another Volkswagen item you might need to add to your repertoire, with this Volkswagen hippy bus barbecue. It's called the Busbecue, and it's a fully functional grill that's shaped just like the classic vehicle from the 60's. It even comes with legs that you can attach to the bottom of the van to keep it up off the ground at an easy grilling level.
The Volkswagen bus grill comes in two different versions, including the standard Busbecue that includes the full back and top of the van, as well as the Busbecue Pickup, which doesn't include the rear roof section of the van. The Busbecue goes for around 260 bucks, whereas the Busbecue Pickup goes for around 195 bucks.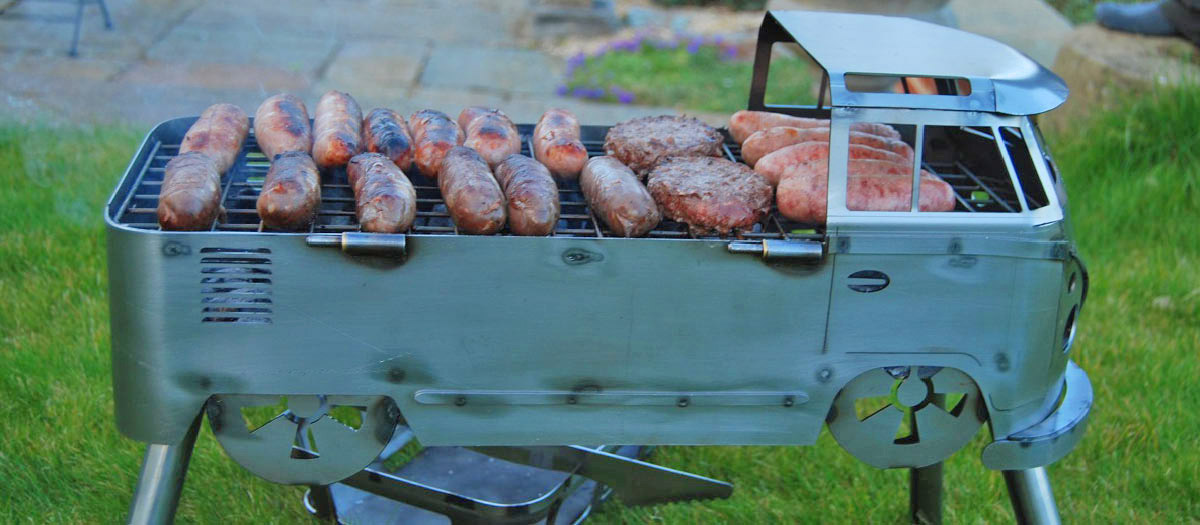 If you're into off-roading in a land rover rather than the hippy bus, they also offer another version of a vehicle shaped barbecue grill called the Landycue, which is a barbecue shaped like an old classic Land Rover. The Land Rover grill goes for around 195 bucks, and also comes with optional support legs, and a removable rear roof section.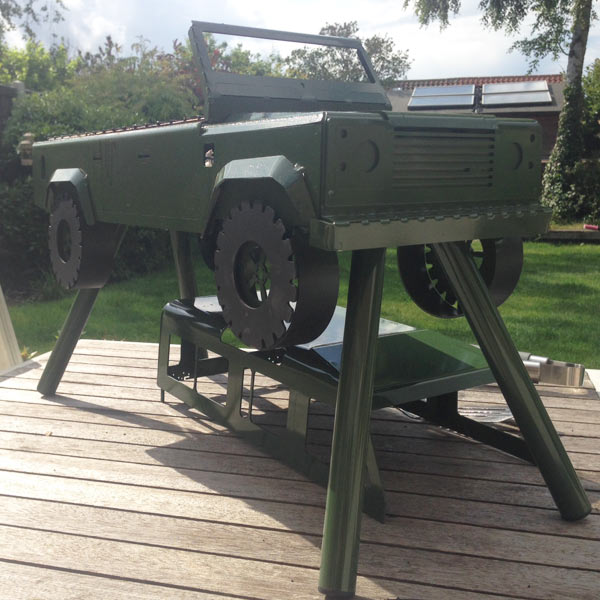 The Volkswagen hippy bus grill is made entirely from metal, and gives you the option of finishing it with a clear coat lacquer, a black finish, a green finish, or just leave it as bare metal for a classic rustic look. The hippy ban grill measures 24.5 inches long x 10.2 inches wide x 10.2 inches tall, and it weighs 18.7 lbs.