Volkswagen Hippy Bus Leather Purse/Bag
By Ryan on 12/19/2018 3:11 PM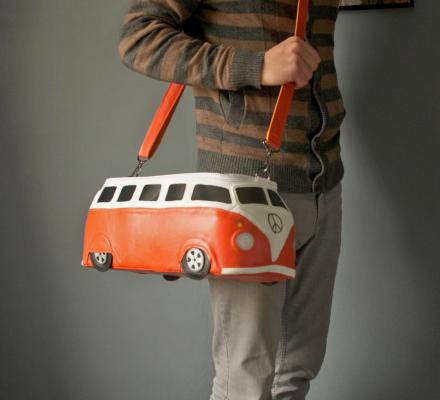 The Volkswagen Type 2 has become synonymous with hippies, weed, and the lifestyle of the 60's and 70's. So what better way to show your love for the lifestyle than to carry around a purse that looks just like the hippy bus. Although don't worry, the hippy bus purse can surely be used by guys as a man purse, or if you don't like that term I suppose we could call it a "European" or some form of a messenger bag.
The hippy bus purse is a 3D replica of the the Volkswagen Type 2 Bus, has a large zipper opening on the top of the bus, is padded as to keep its shape better, and has two smaller zipper pockets inside of the bag. A perfect gift idea for any Volkswagen bus lovers or collectors, the hippy bus purse is sure to catch the eye of anyone that grew up in the era known for the prevalence of the hippy buses.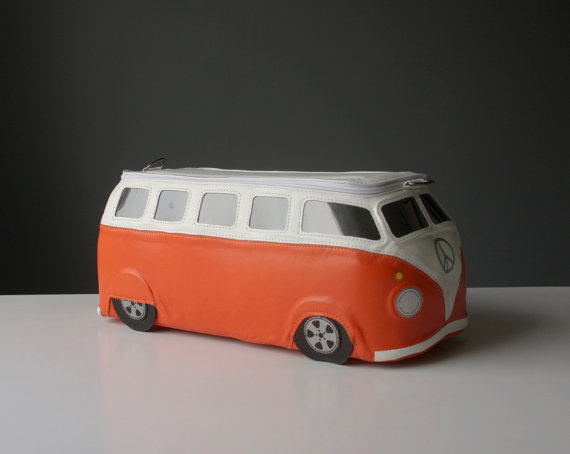 The Volkswagen hippy bus purse is made from genuine leather, cotton, and plastic, is decorated with silver prints, and realistic tinted windows, comes with an adjustable and detachable shoulder strap, and measures 17 inches long x 7 inches tall x 7 inches wide. The hippy bus purse/bag also comes in a plethora of different colors and styles to choose from, which you can find here.