This Ingenious Self-Stirring Gadget Will Stir Your Sauces and Soups While You Work On Other Things
By Ryan on 02/26/2020 10:29 AM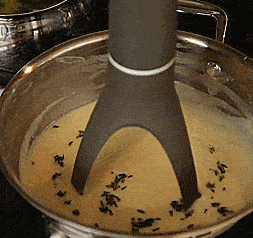 Sure there's the self-stirring pot that stirs itself using just the boiling water inside, or there's the Stirio that's a device you need to install onto your pot for constant stirring. Then there's the Uutensil Stirr, which is a handy little device that you can plop right into your pot for instant stirring. It's perfect for stirring sauces, soups, porridge, gravy and other mixtures, which in turn allows you to work on preparing other things for your meal instead of sitting in front of the stove stirring the contents of your pot or pan.

Versions: Stirr | Stirr with timer
The self-stirring gadget works by sending a precise vibration through the legs of the stirrer to allow it to spin around while the extensions on the bottom perfectly stir up the bottom of your pan or pot contents. You can set it between 3 different speed levels depending on how fast you need it to stir your foods.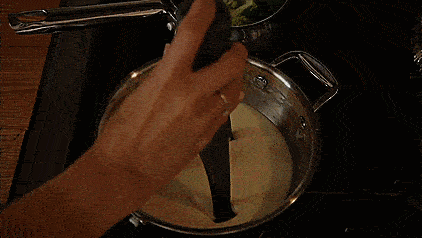 A newer version of the automatic pot stirring device called the Stirrtime adds a few more features to the device, including the ability to stir back and forth in both directions for optimal stirring, an integrated timer that you can set anywhere from 1-10 minutes in length, and then it'll pulsate when your timer has finished. On the top of the Stirrtime device is a series of lights that'll also show you how much time is left on your timer.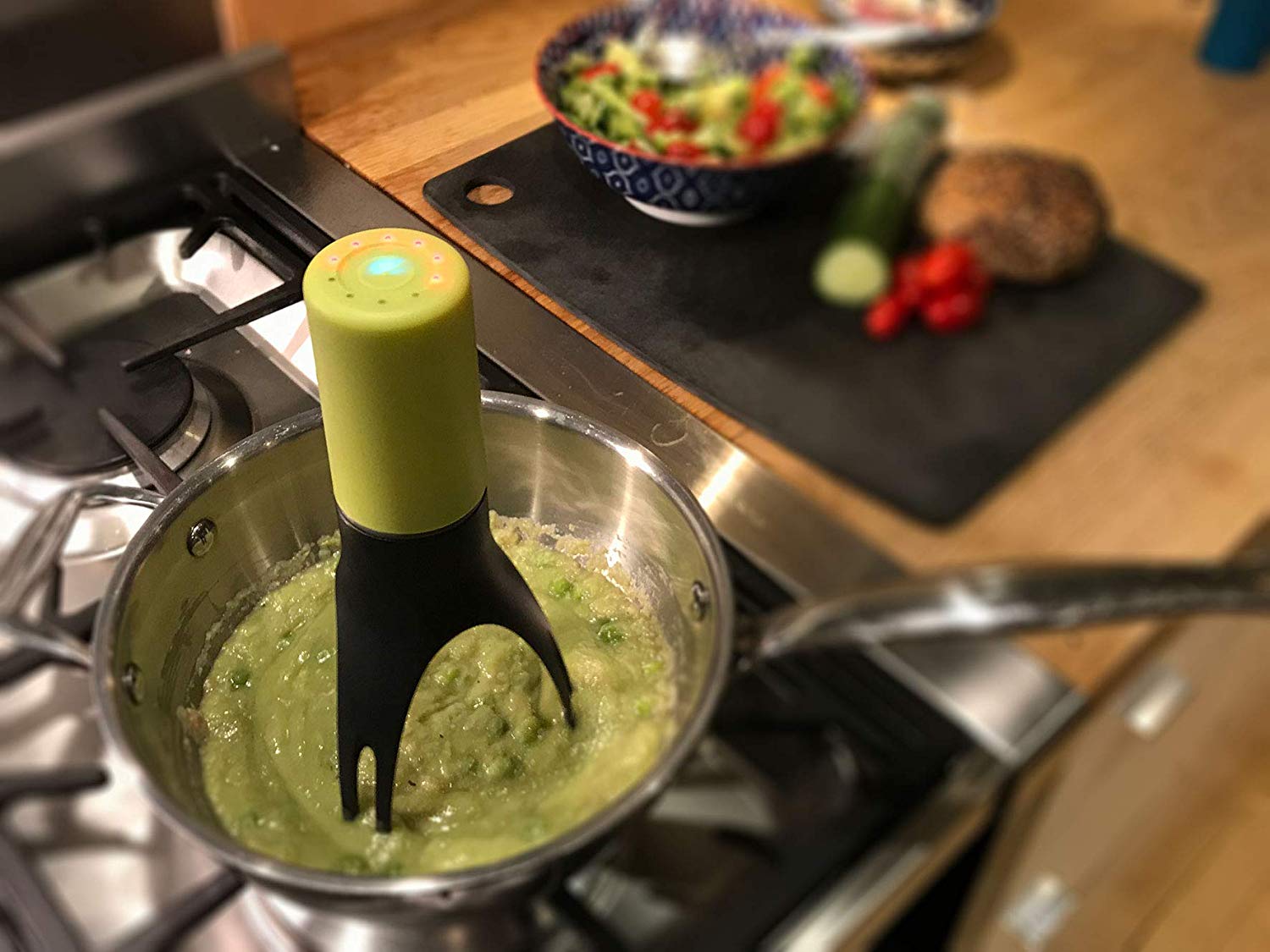 The automatic sauce stirring device requires no cords as it's powered by 4 AA internal batteries, the legs of the sauce stirrer can also be removed and are dishwasher safe for easy cleanup. It comes in a few different color choices, can be used in sauces up to 248 degrees F, and uses a high-speed motor that stirs the food with superior torque.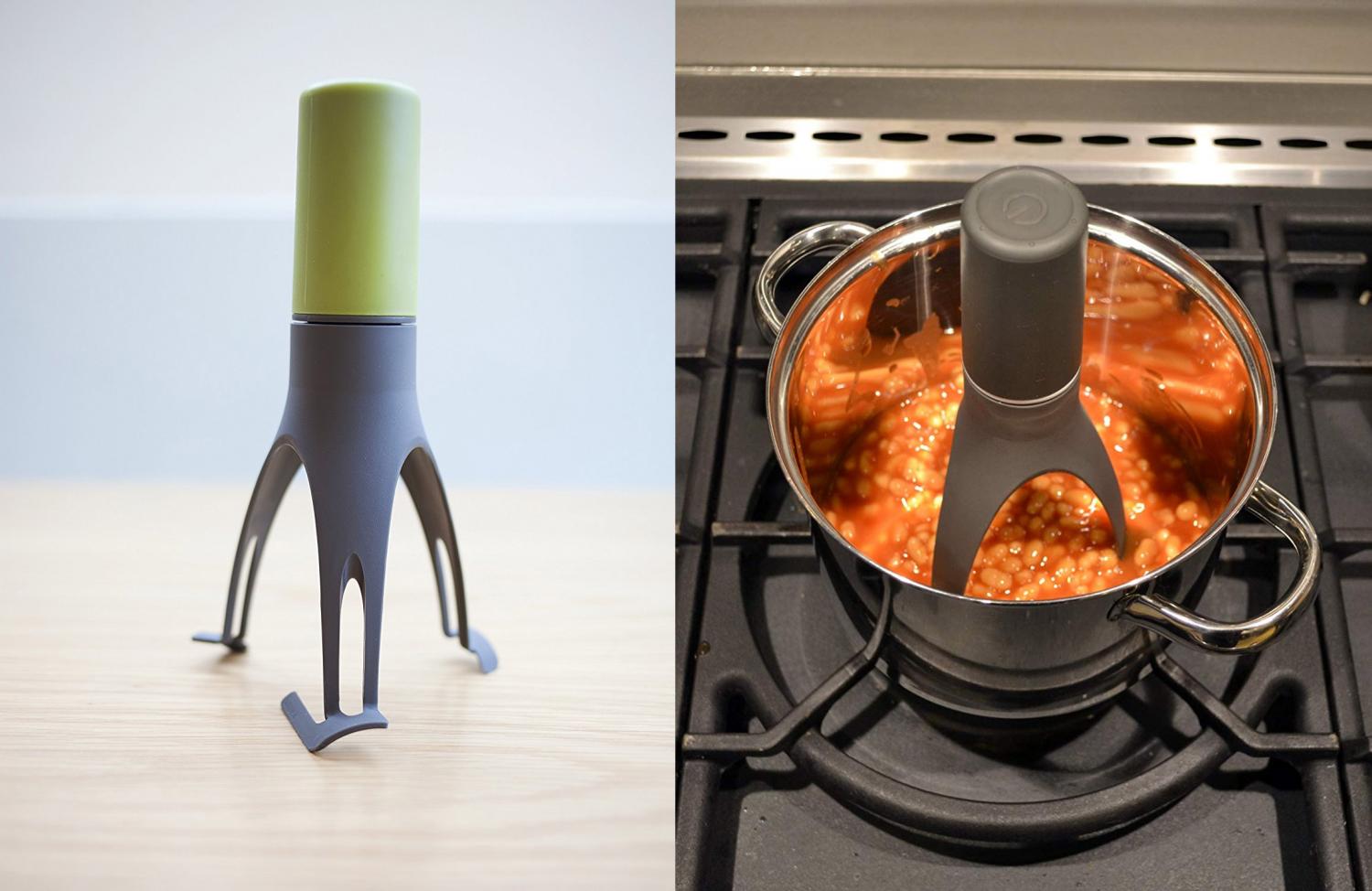 "The üutensil Stirr has won awards for its innovation and design, including the prestigious Red Dot Award. Currently over 2 million sold around the world."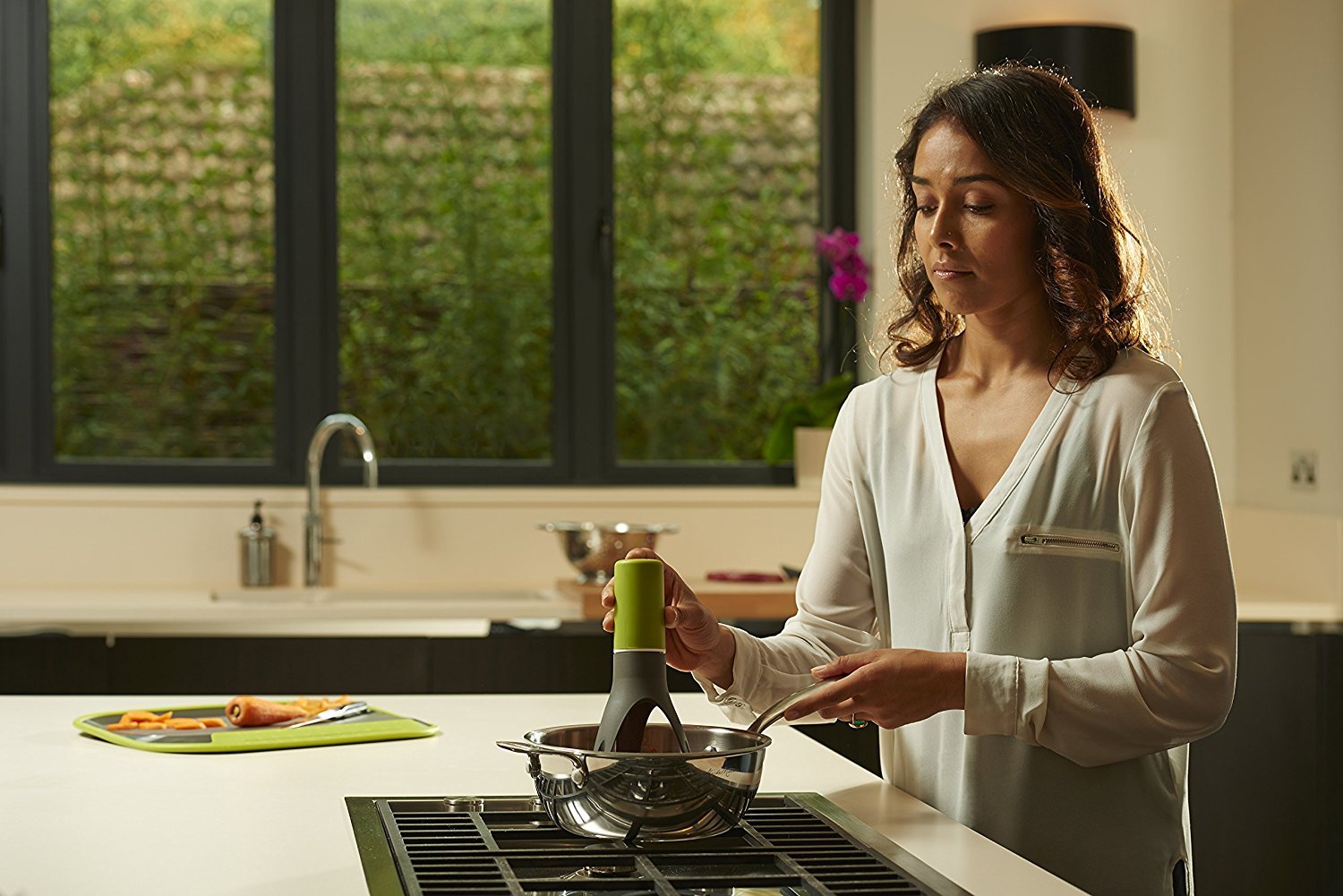 "Automatic Soup Stirrer: Cooking accessory rotates around the pan at the push of a button independently. Stirr means no need to stirr by hand."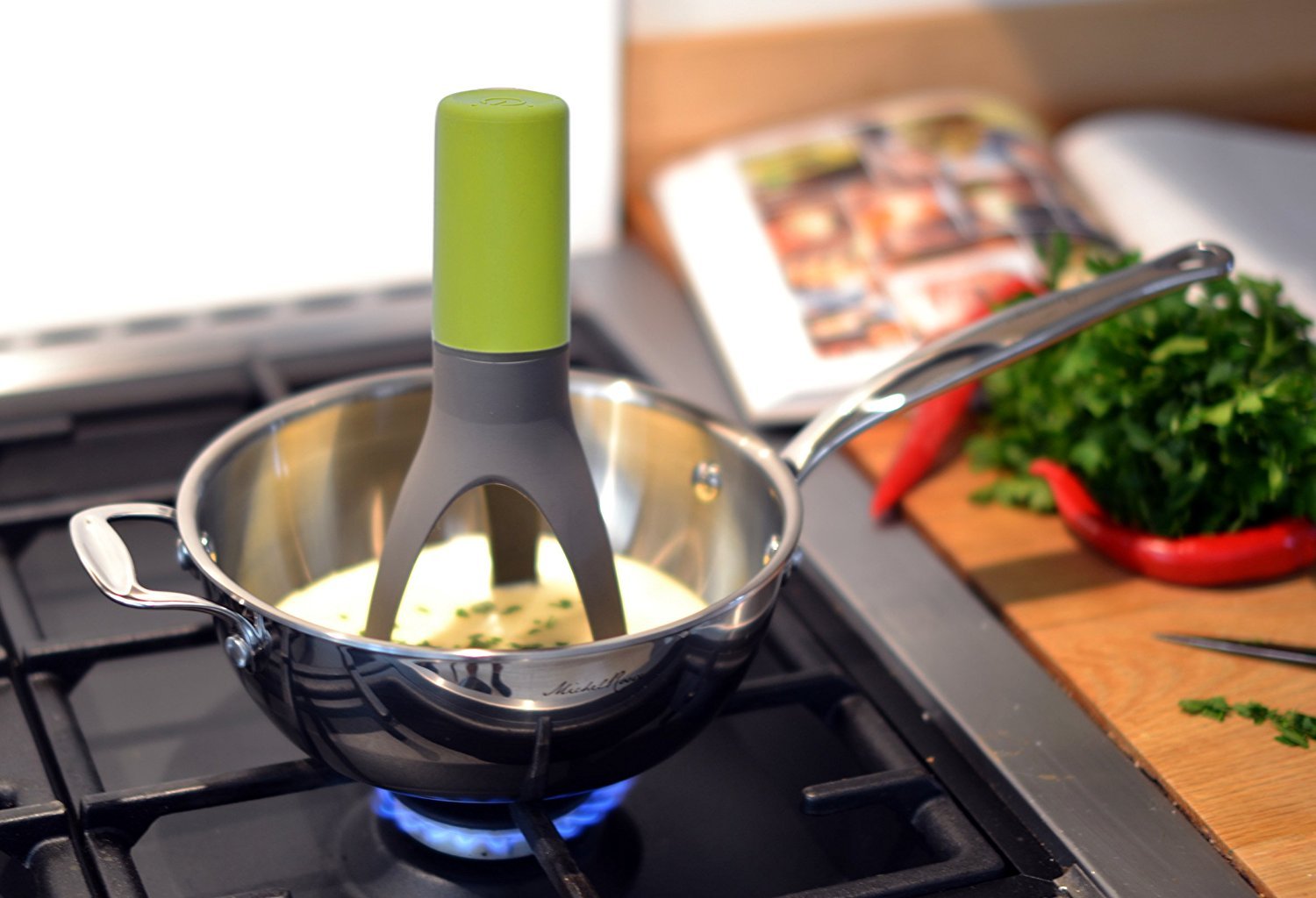 "Applications: automatic stirrer can stir all preparations to perfection, and add the perfect amount of creaminess as much as you desire. Use the kitchen tool for puddings, soups, hollandaise, porridge and gravy."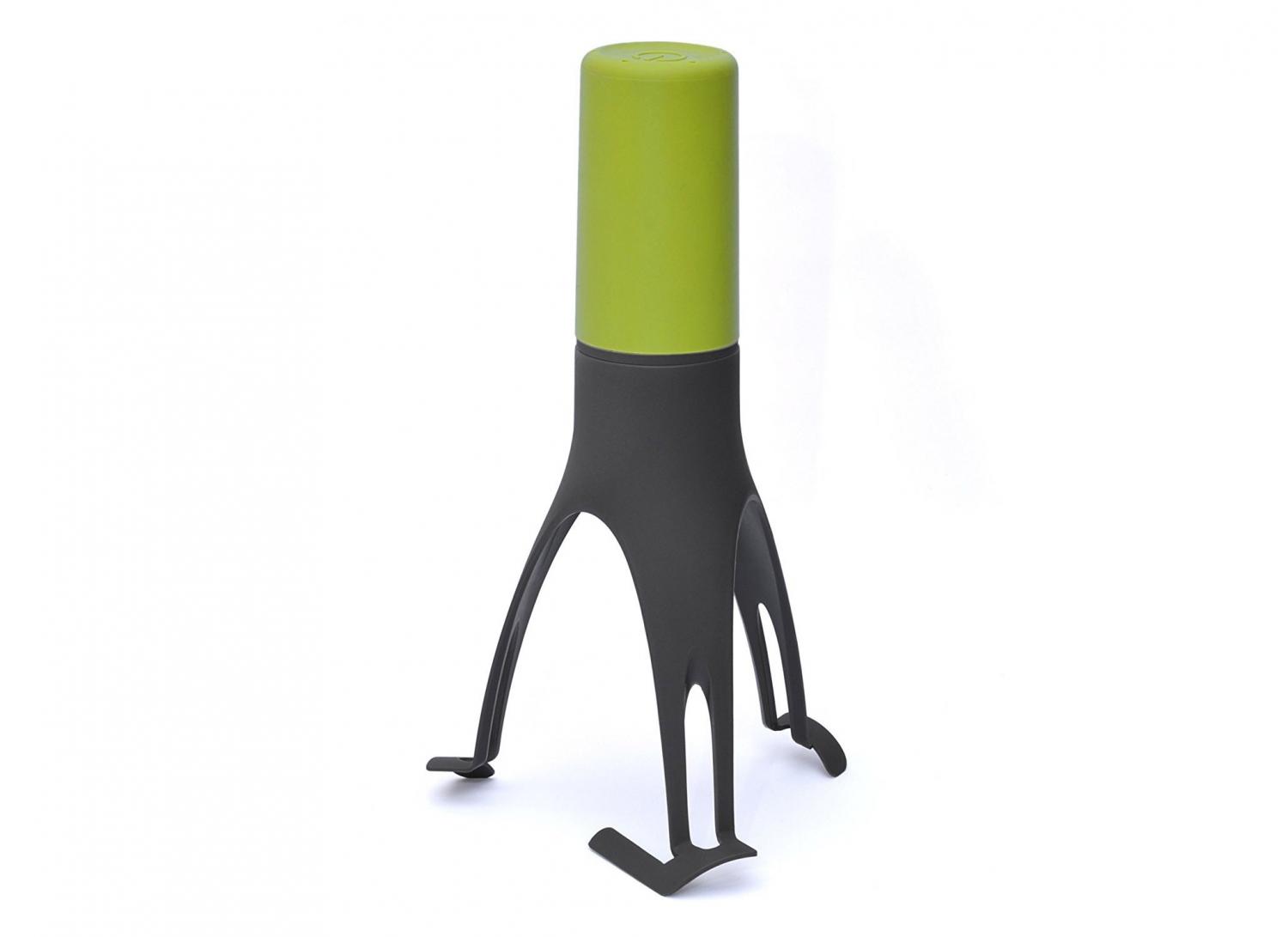 Check out the automatic pot stirrer in action via the video below.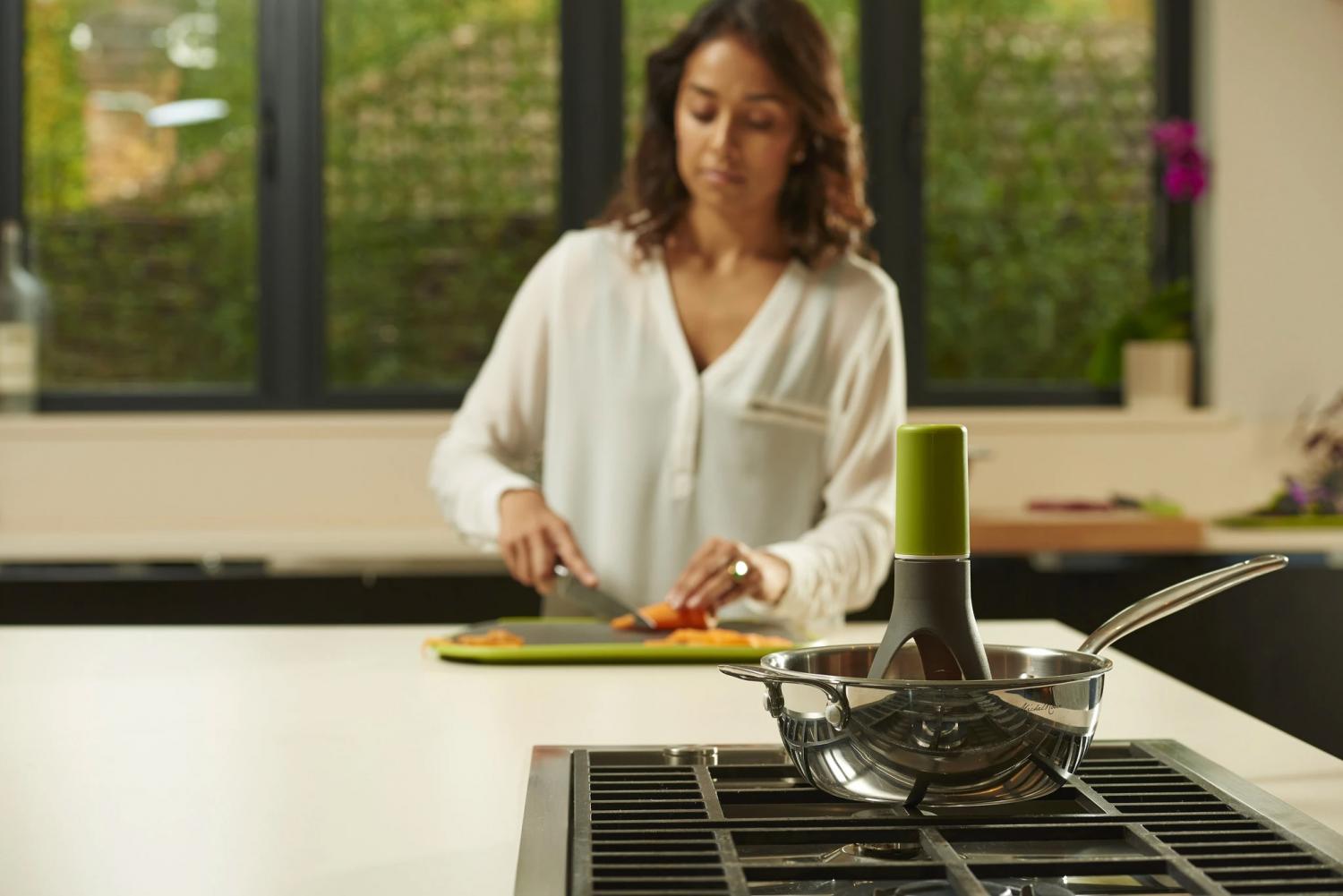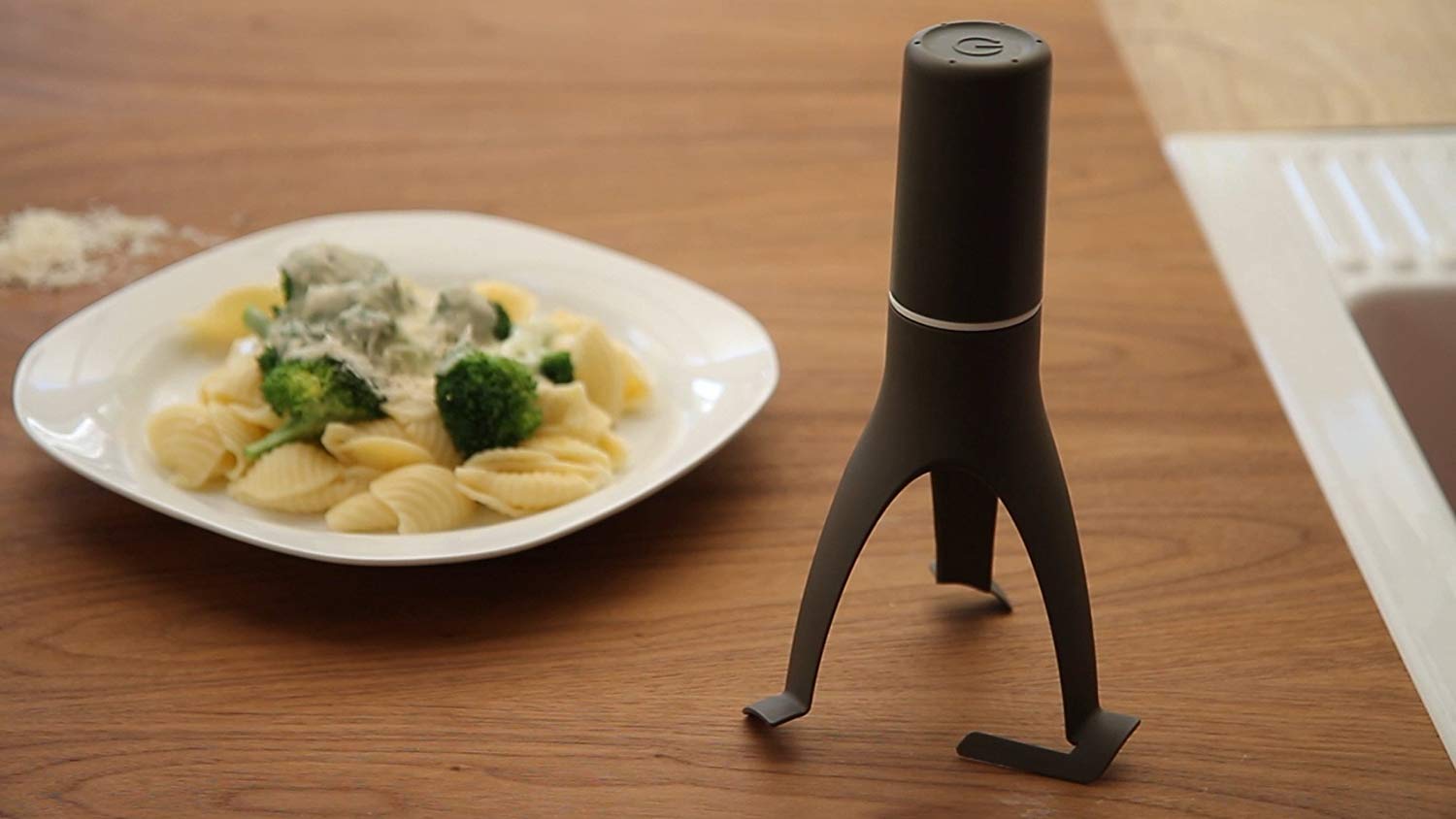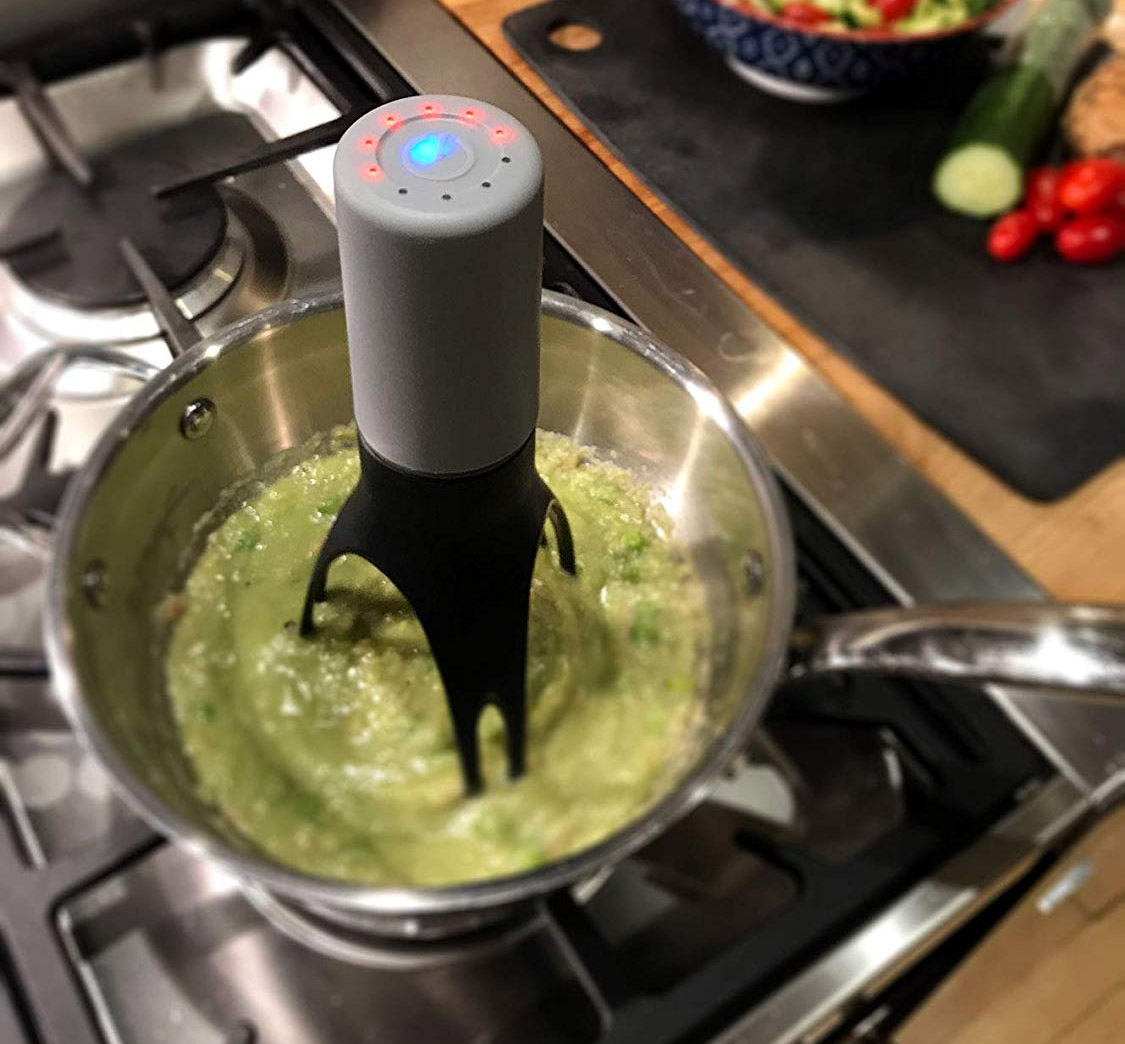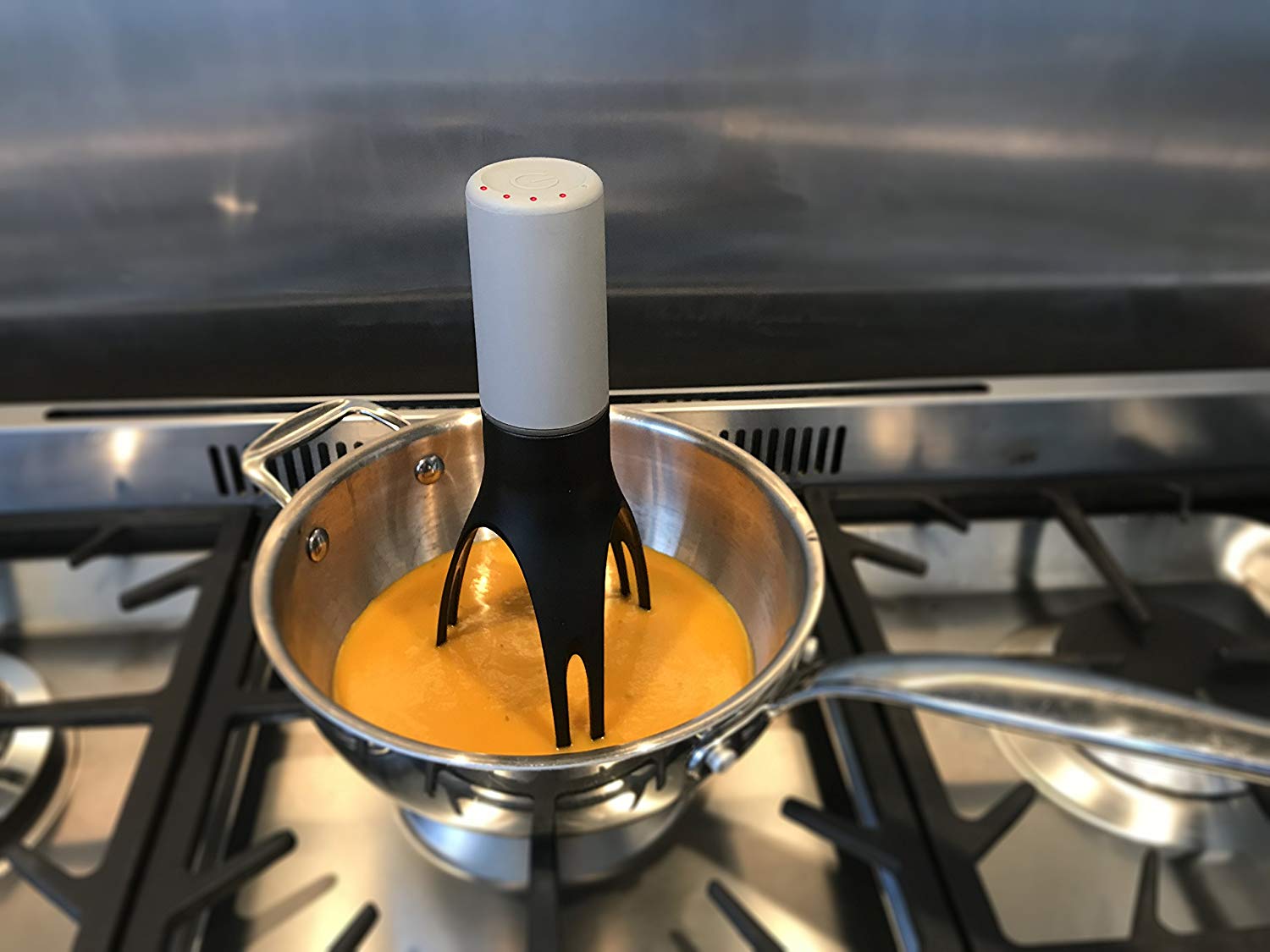 Subscribe To Our YouTube Channel