Stirio Will Automatically Stir Your Pot
By Ryan on 03/04/2019 2:37 PM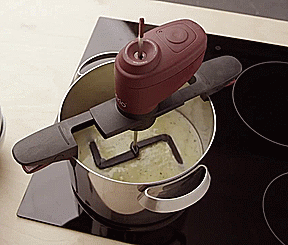 Some inventions are life-changing, some inventions solve a small problem in your life, and some inventions are just here to help you be a little more lazy. This invention most likely fits in the last category, but I suppose, it could possibly fit into the second. It's called the Stirio, and it's a hands free stirrer that you can attach to a cooking pot which will stir your food automatically.
Perfect for stirring your food while you're busy holding your baby, preparing other foods, or maybe you're just lazy and would rather lounge on the couch rather than standing by the stove stirring your food. Though, it could also be useful for people with disabilities, or those with arthritis where they're unable to stir for a long period of time.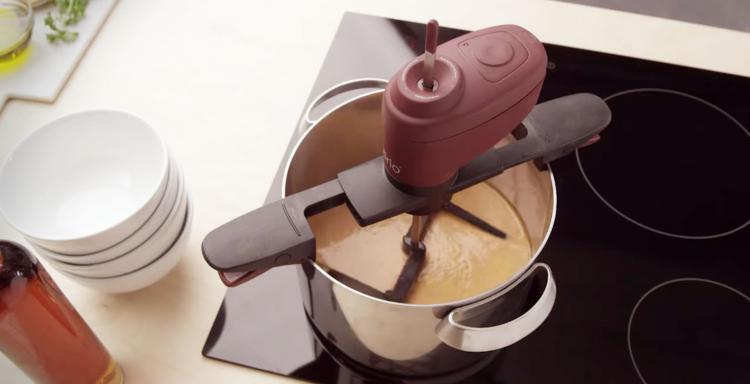 This version of the Stirio is an improvement on the last version as it has a quieter motor while stirring, a one size fits all blade, is safer on non-stick pots, and is much easier to use and clean. No longer will you have a crusty film on the cheese you're cooking, or a burnt layer on top of the risotto you are making, the Stirio will give you at least 1 hour of human-less stirring that is powered via a rechargeable battery.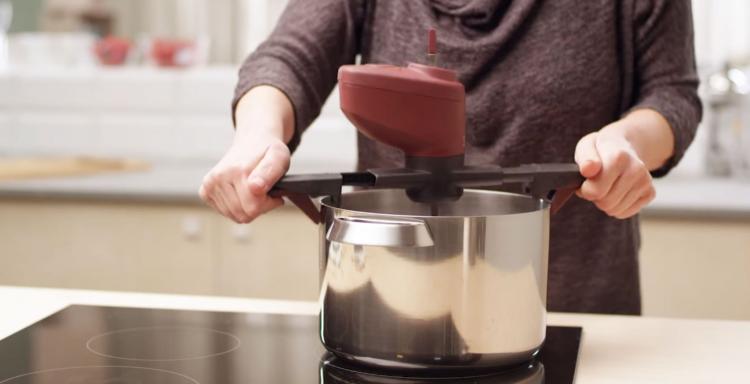 The stirio can attach to pots sized between 5.9 inches - 9.8 inches in diameter and can easily be moved from one to the other, can easily and securely attach to pots using two clamps on the side, and has won a red-dot award for design in 2013.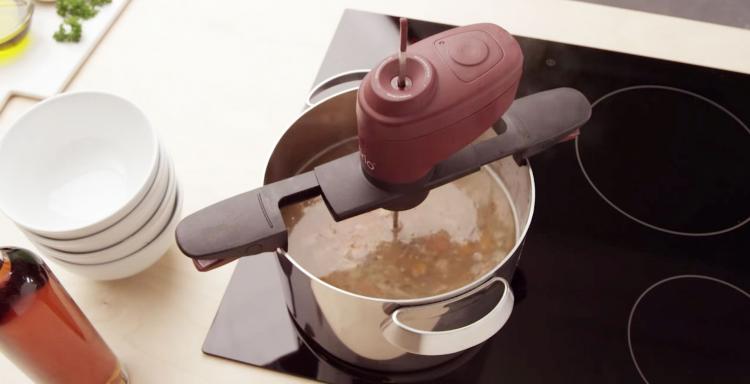 Check out the Stirio automatic pot stirrer in action via the video below.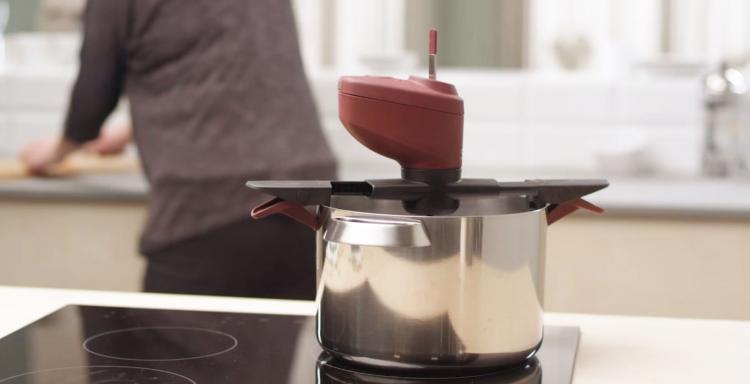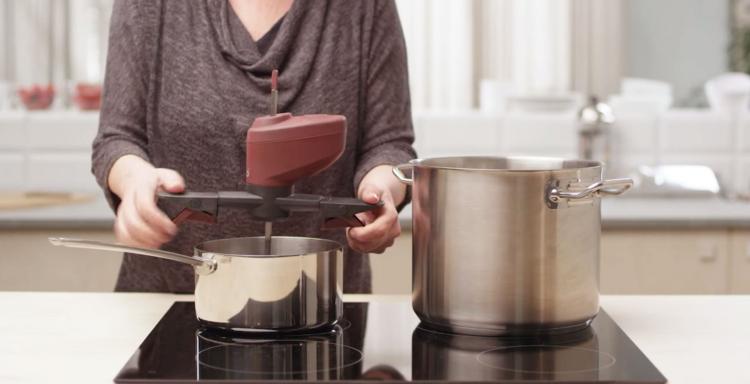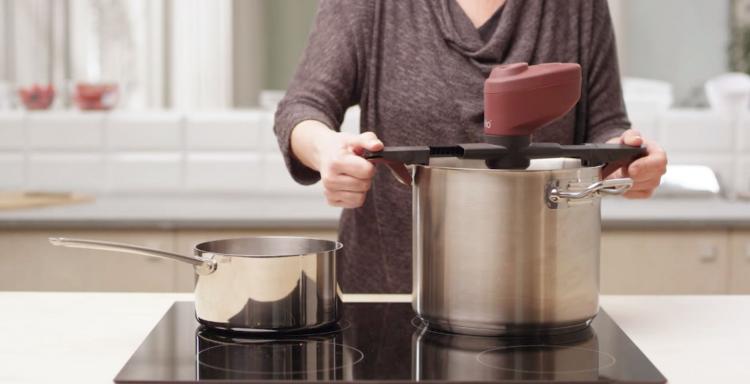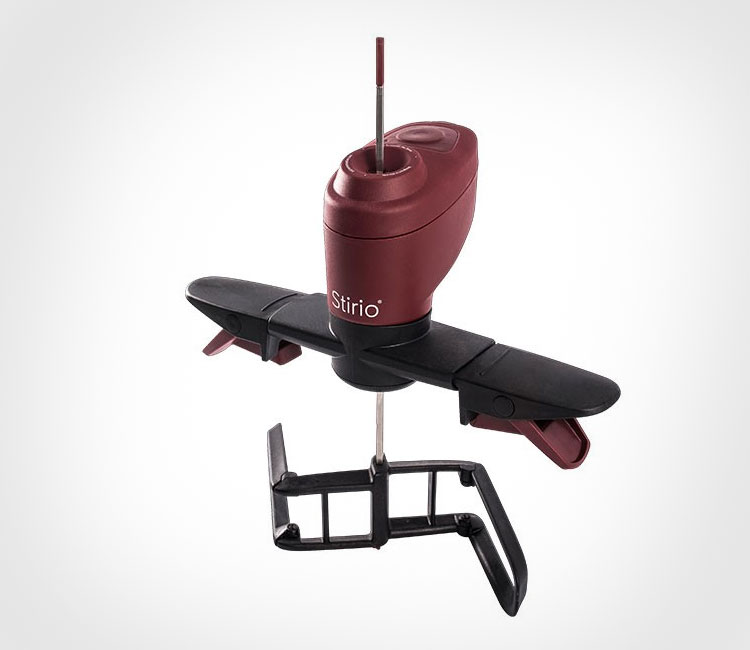 Subscribe To Our YouTube Channel