This USB Powered Mini Aquarium Lets You Keep Fish Right On Your Desk At Work
By Ryan on 07/13/2020 10:35 AM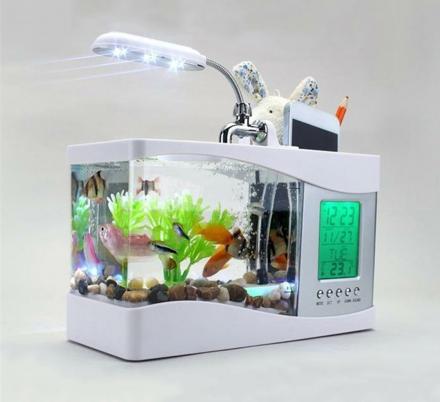 We've seen mini aquariums that mount on your wall, aquariums that grows herbs, and even one that holds jellyfish, but now you can have one that sits right at your desk at work, and acts as a clock, calendar, and even a little lamp to illuminate your fish at night. Not only that but it also works as a sound maker so you can use it in your bedroom to help you sleep. You can let the calming water from the aquarium lull you to sleep, along with a sound maker that creates other nature sounds like frogs, birds, water sounds, and more.
If you're looking for a cheap starter mini aquarium that's easy to maintain and looks great at the office or at home, this one might be for you. The unique desktop mini fish aquarium also features a water filter that rotates the water moving, and has a constant faucet-like flow that drops water in from the top of the aquarium. There's buttons on the back of the aquarium to tun the motor and light on and off. The LED light that illuminates the aquarium can also be adjusted between a few different color choices.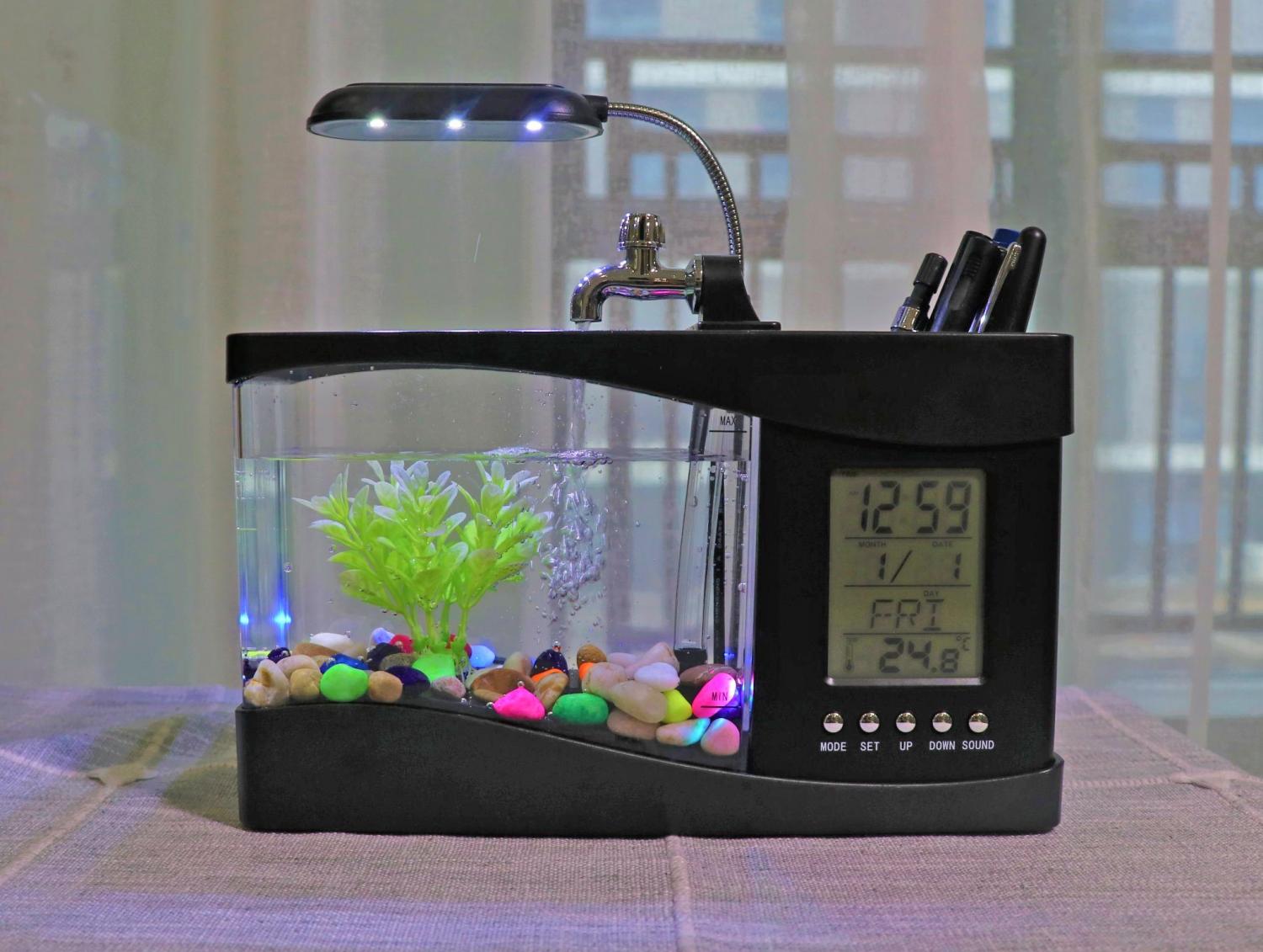 A large LCD screen on the side of the mini desk aquarium allows you to set the temperature of the water, view the time, date, view the day of the week, and more. The screen is also backlit so you can easily see the details on the screen even at night. A storage area is also located on top-side of the aquarium where you can store your phone, writing utensils, office accessories, and more.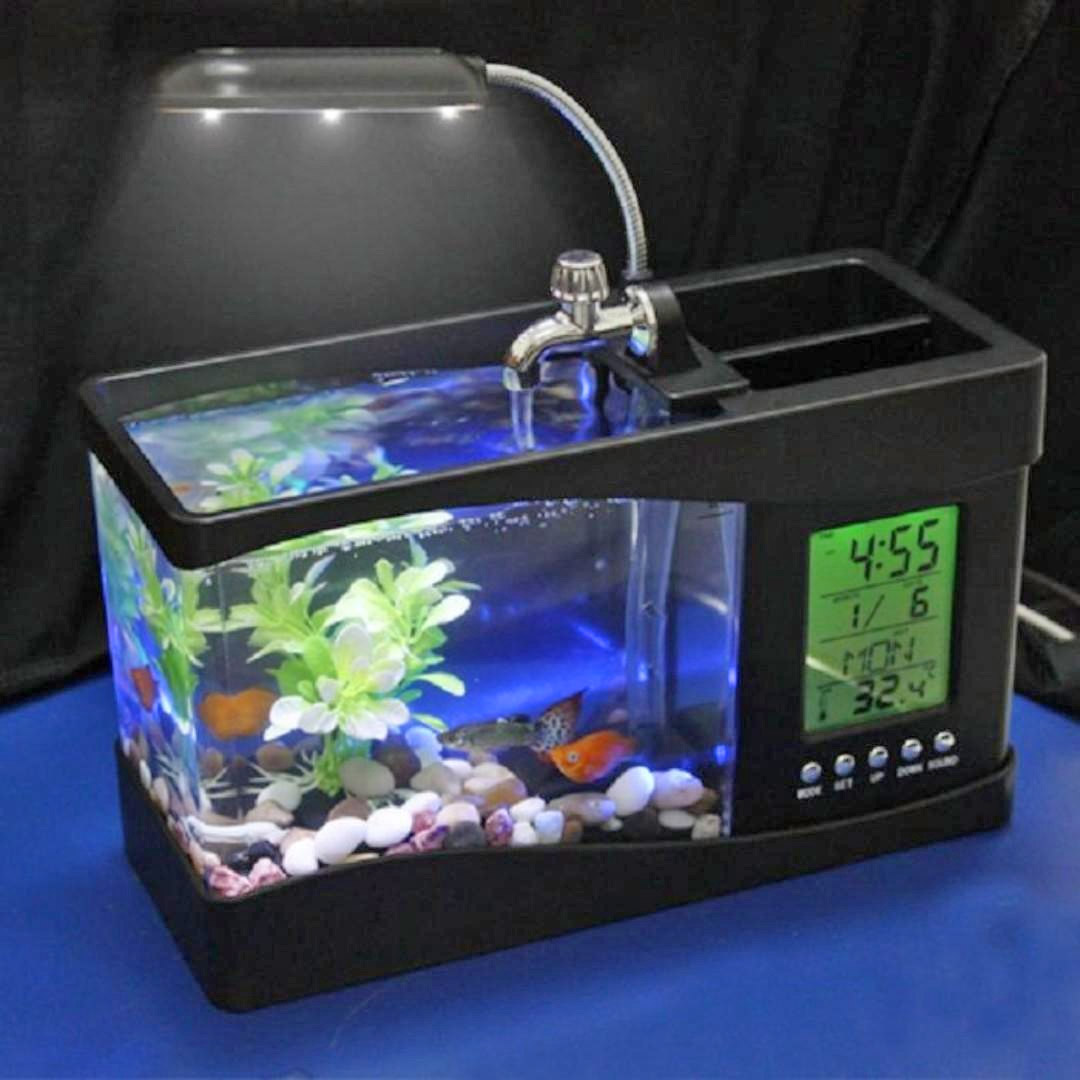 The mini desktop aquarium is powered by a USB cord that can either be plugged into a wall outlet or any USB hub on your desk, it comes in either white or black colors to choose from, and the overhead LED light has an adjustable arm that lets you point it in any direction. The main part of the aquarium is powered by the USB cord, whereas the LCD screen and functions are powered by 3 AA batteries. In total the mini desktop aquarium measures 9.4 inches long x 5.3 inches wide x 7.8 inches tall.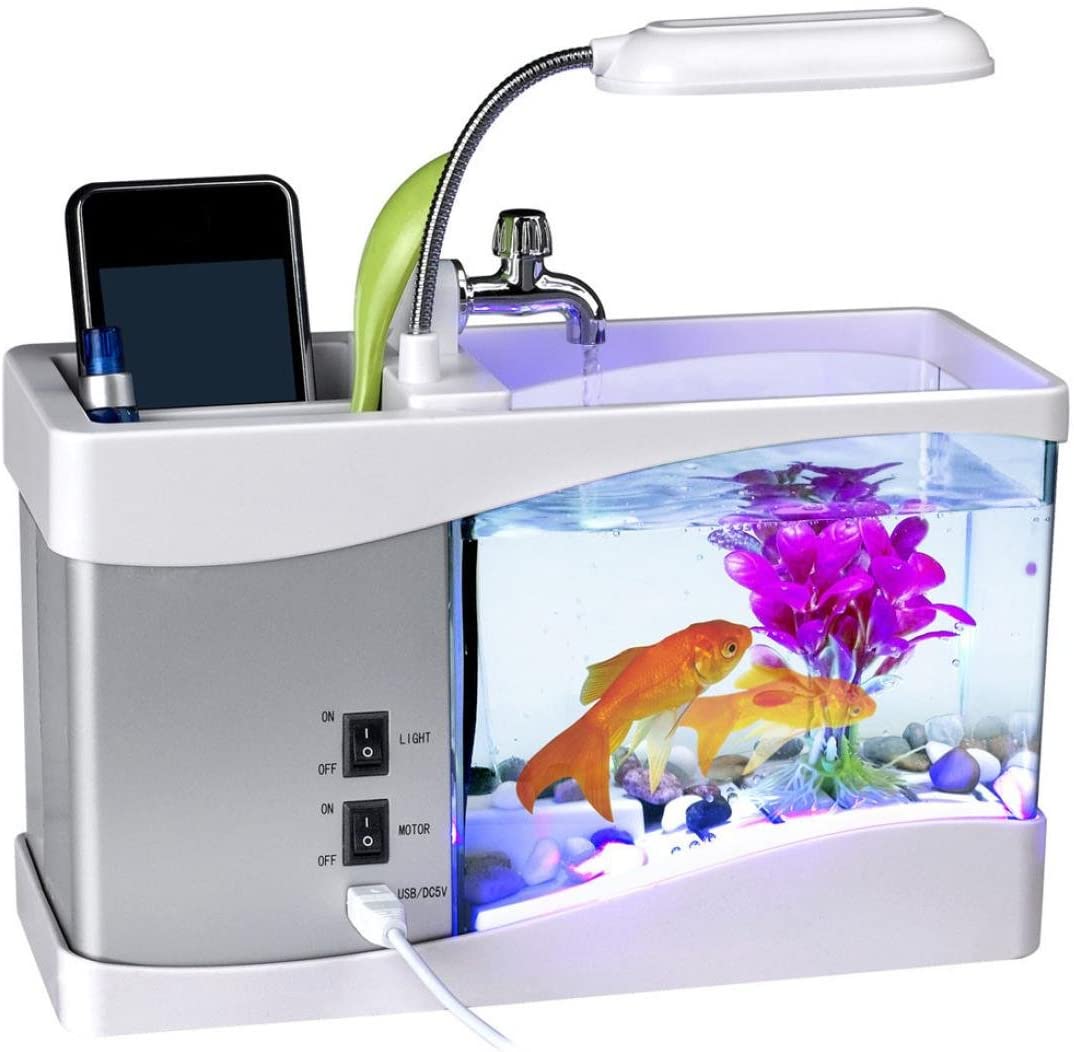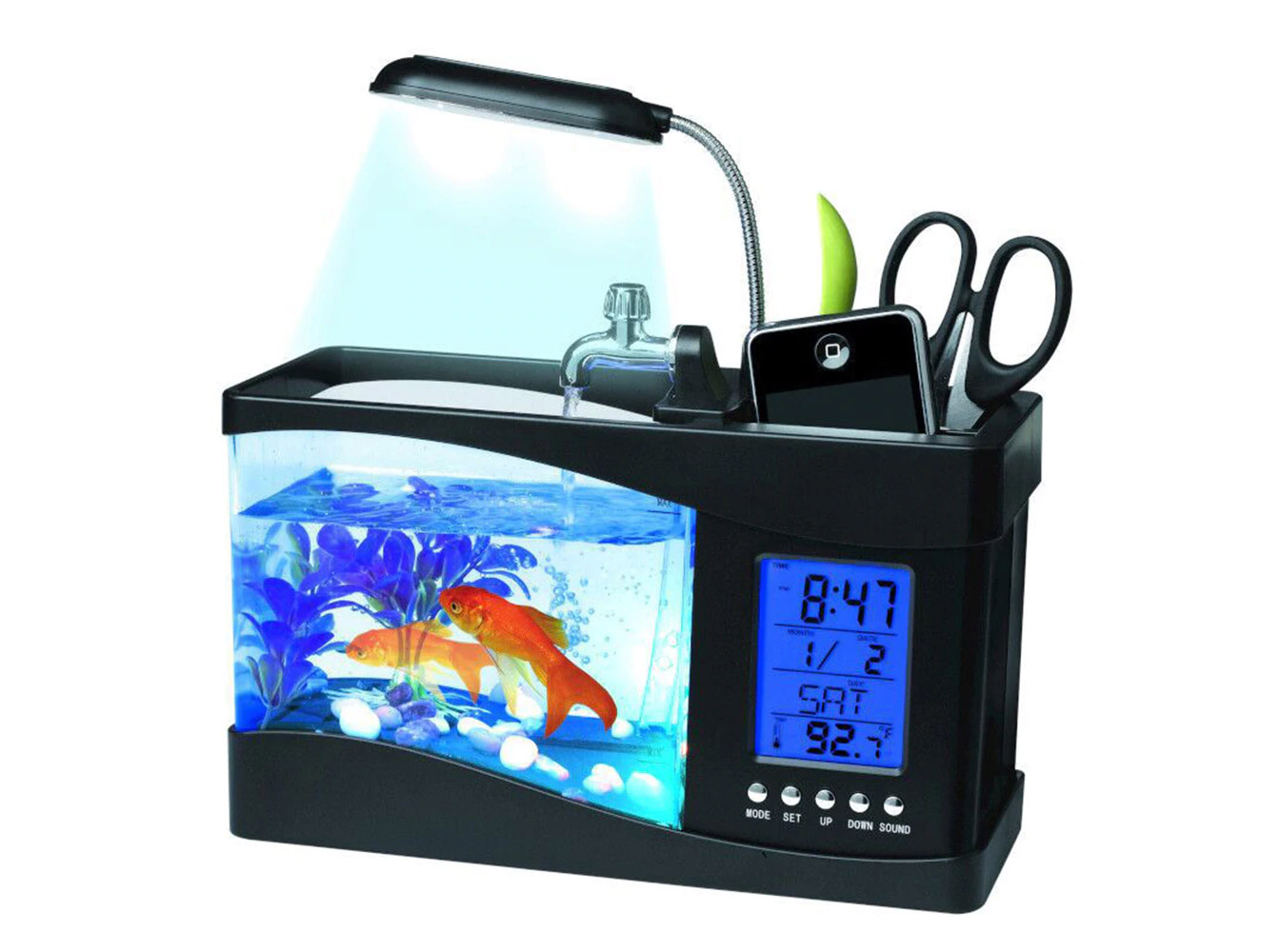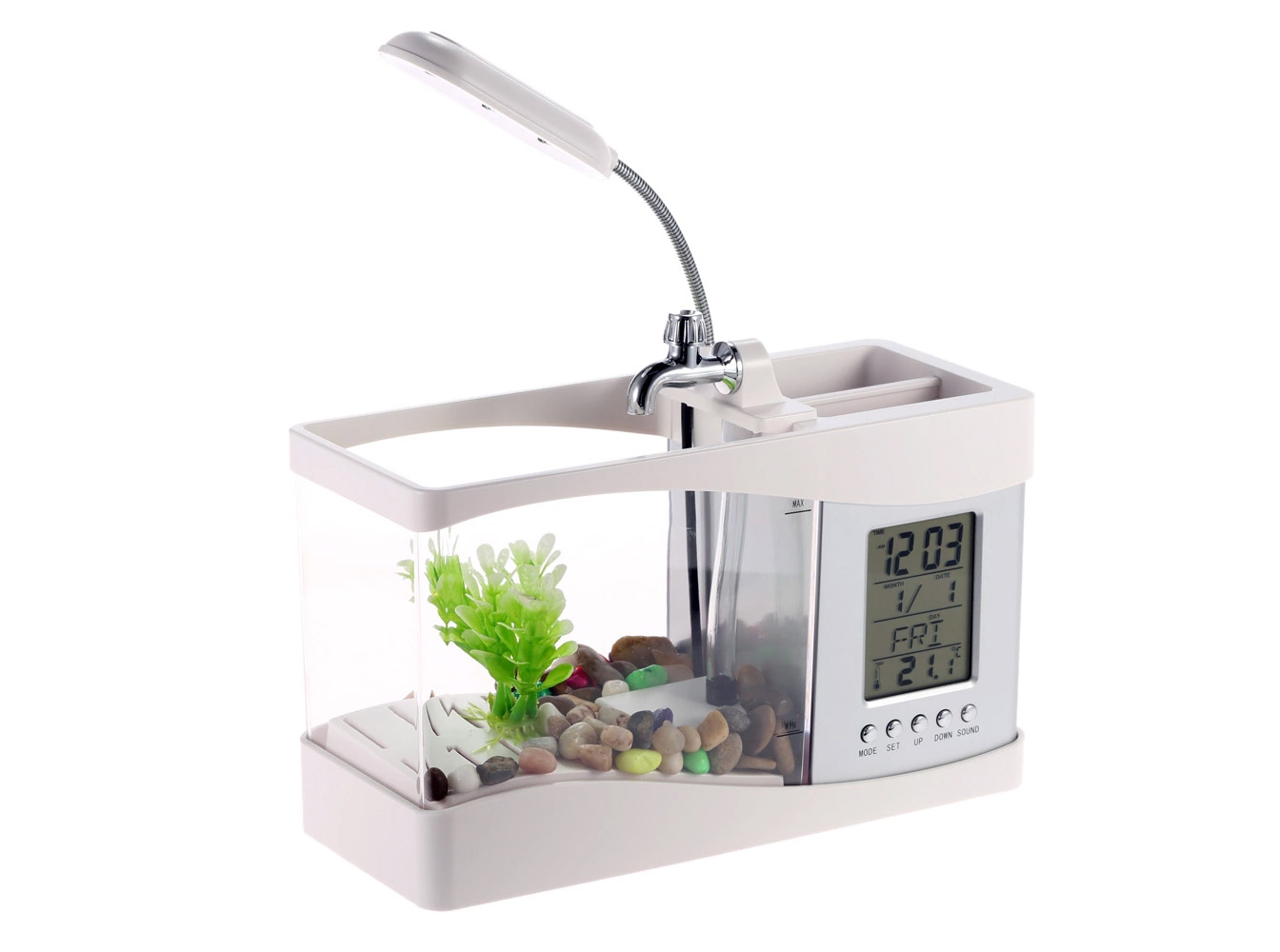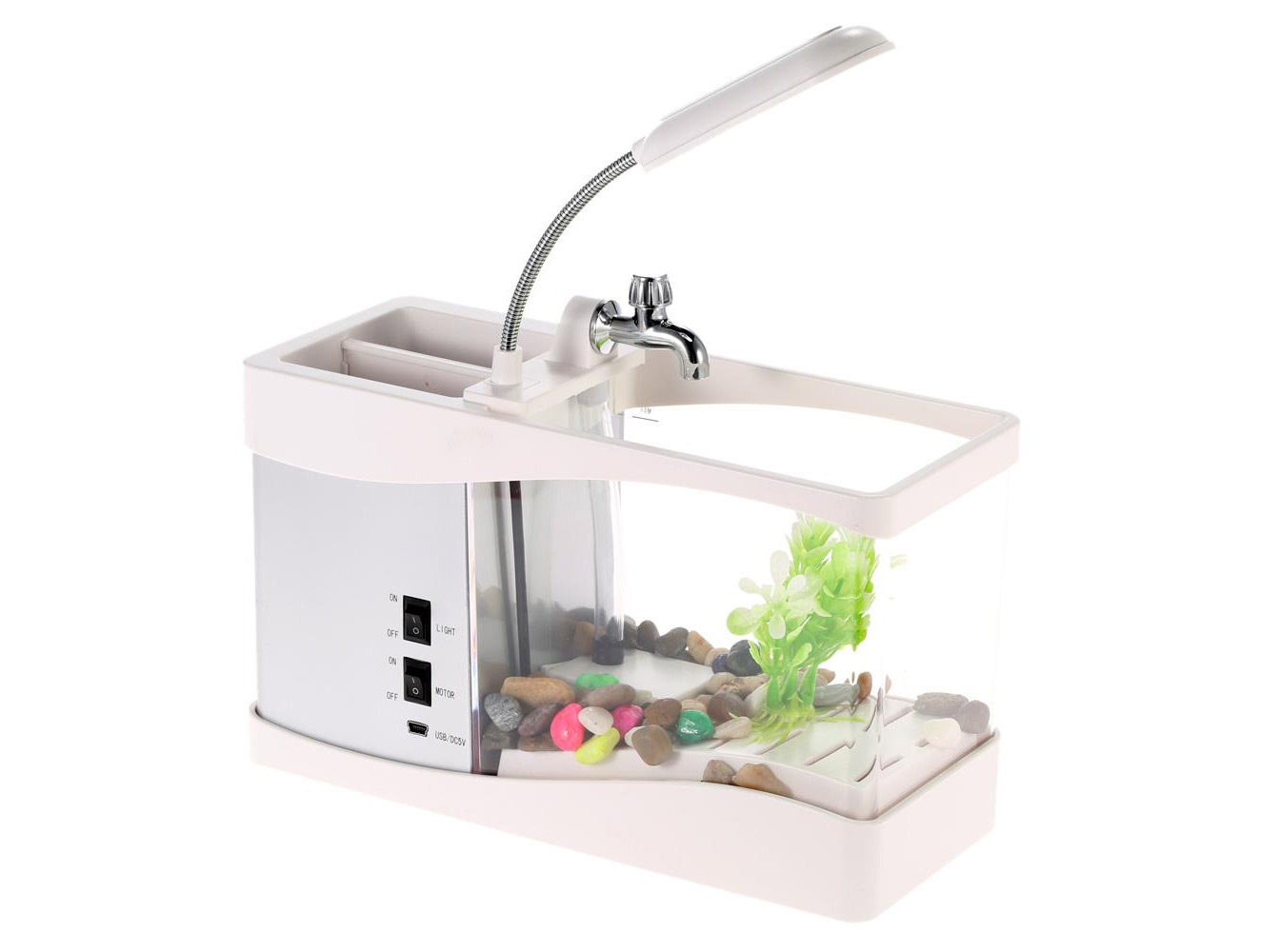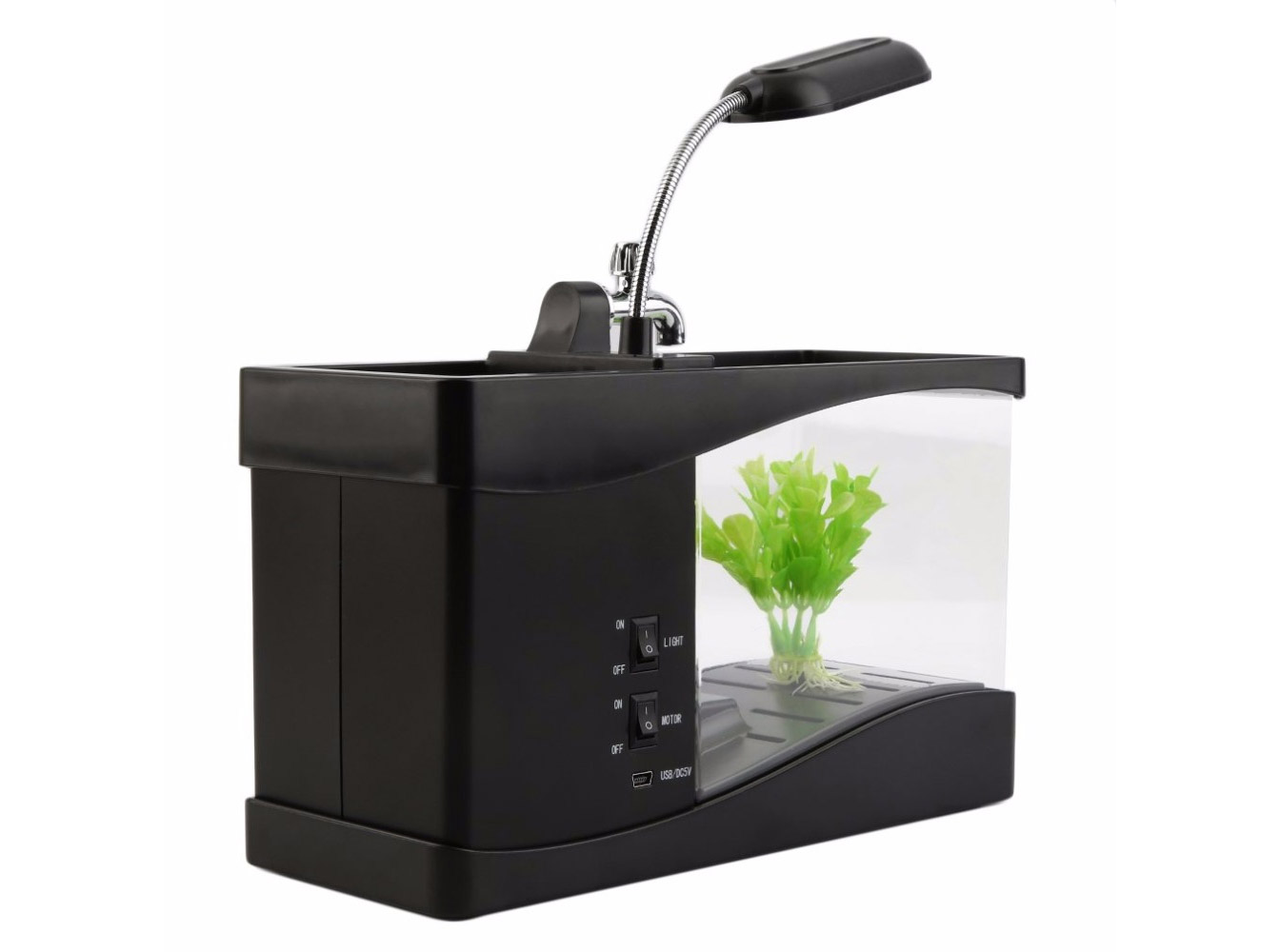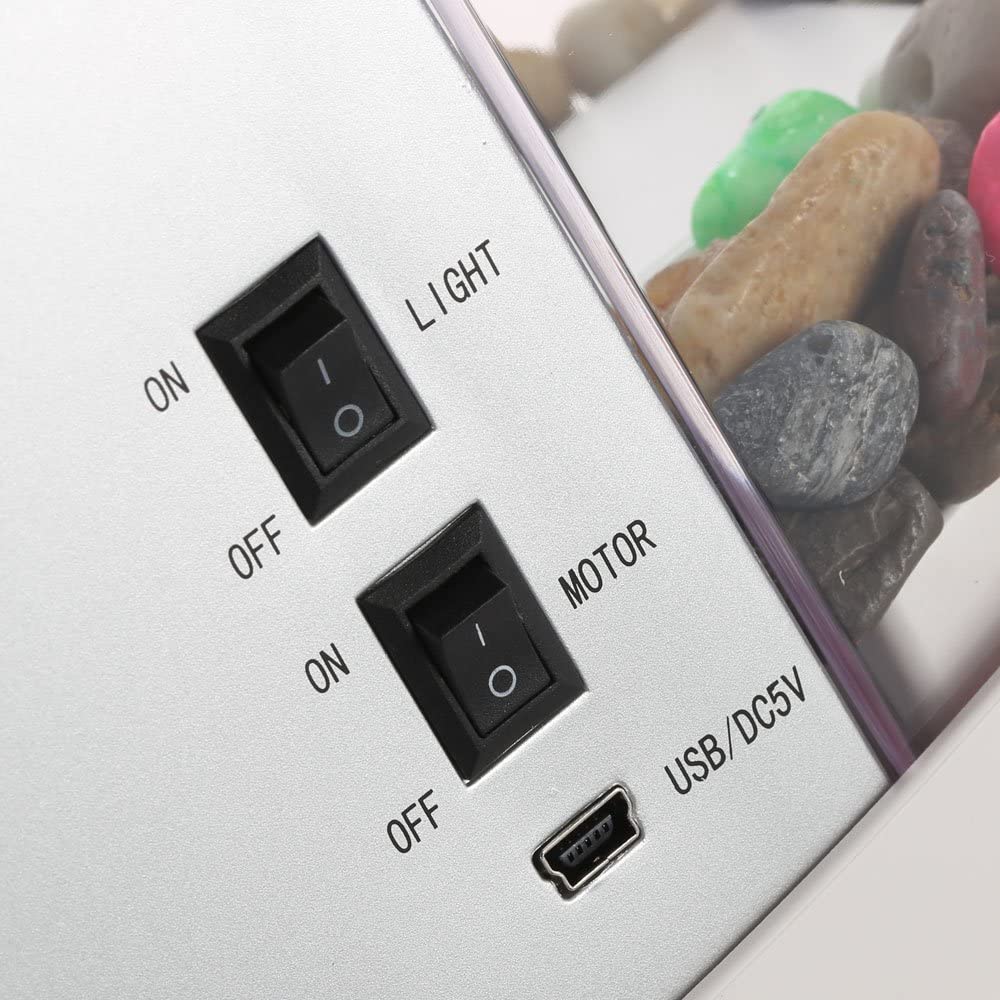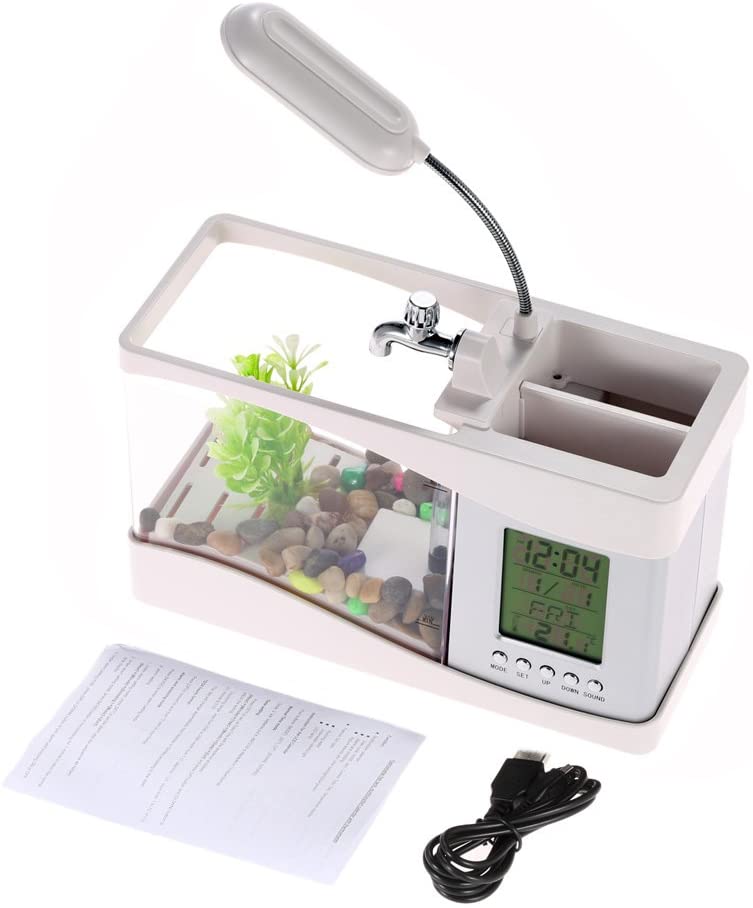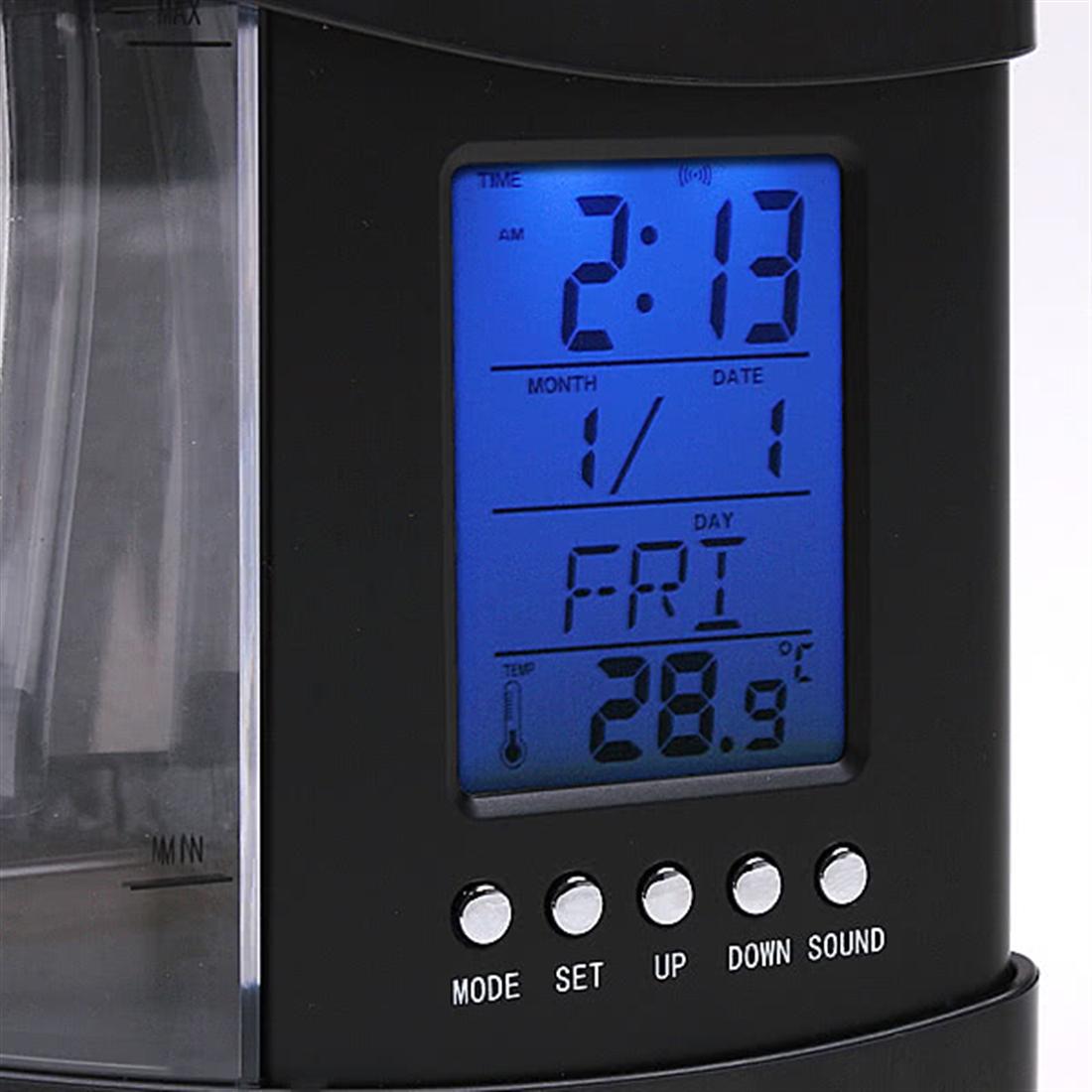 Check out a review of the mini desktop USB powered fish aquarium below.
Subscribe To Our YouTube Channel