These Unique Hanging Desk Storage Compartments Are Pure Genius For Desks With No Drawers
By Ryan on 02/13/2023 12:27 PM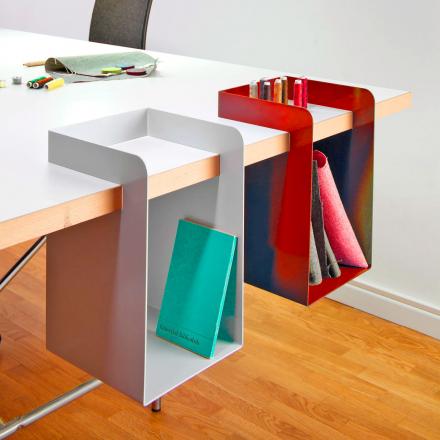 Those who work at a desk know how quickly they can become cluttered, and it feels like there is never enough room for storage around. Space-saving solutions for desks and tables have become a hot commodity in the modern world, and these hanging desk storage containers are a simple, albeit incredible option for maximizing your desk's storage.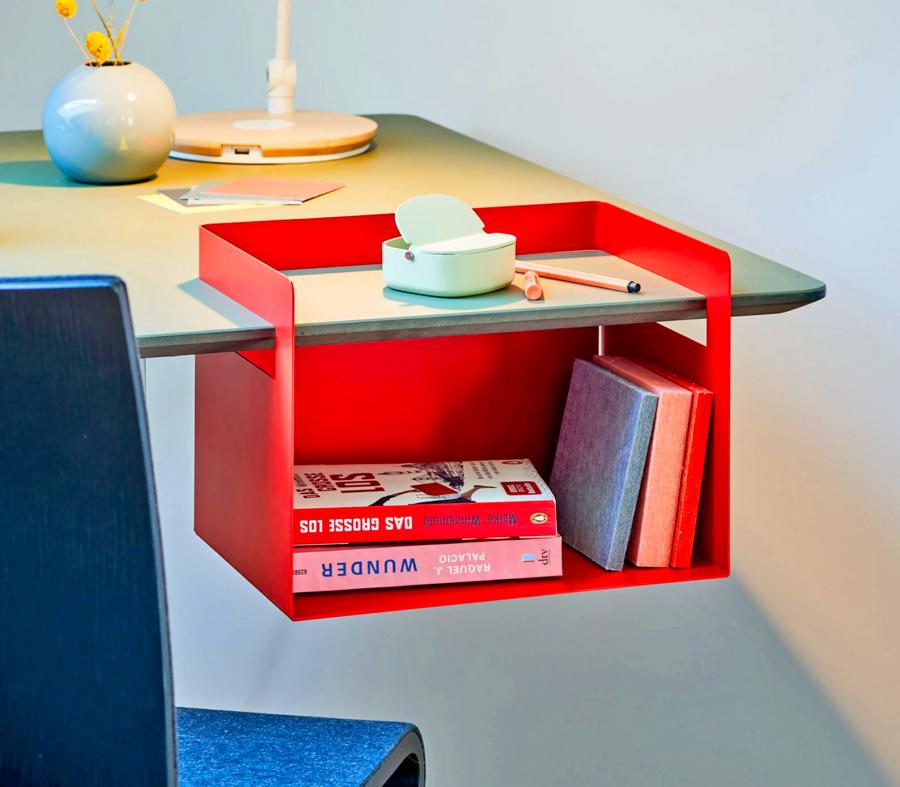 Credit: myformdesign
These hanging desk storage compartments from MyFormDesign on Etsy are perfect for saving space in any small home office, cubicle or other location that offers limited space.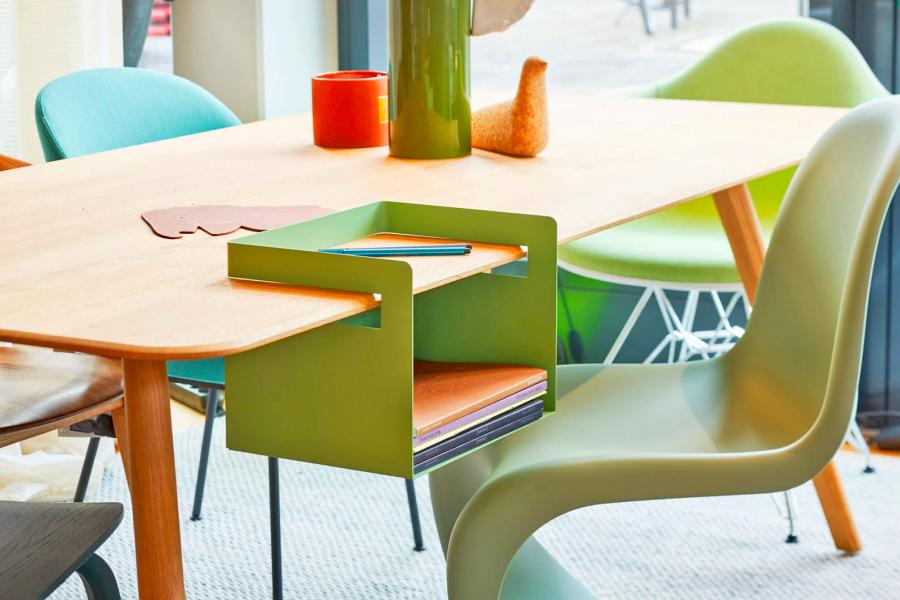 Credit: myformdesign
Even if you just want to add a little extra organization to your desk, these hanging office containers are a minimal, easy-to-install solution for storing items like notebooks, binders, pens and pencils or just about any other lightweight office supply.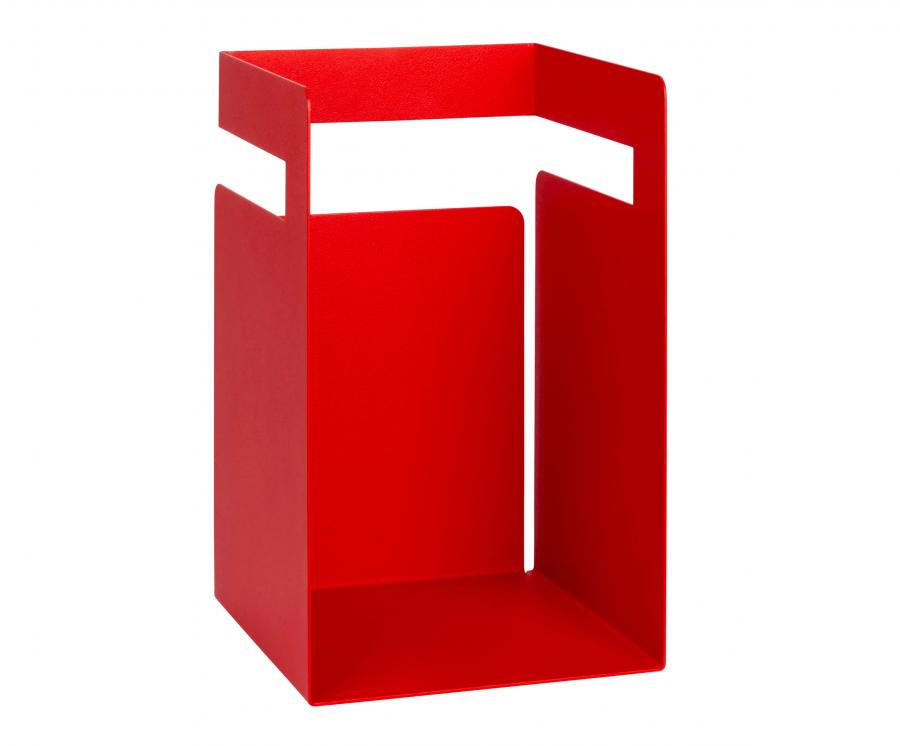 Credit: myformdesign
The hanging storage open drawer compartments are made out of a lightweight, coated metal, with a sleek wraparound design that hugs the end of a table or desk. Credit: myformdesign
Hanging off the side of the desk or table, these organizers include a cubby-like storage compartment. Additionally, the top of the container that grasps the desk or table can be used to store desktop items, such as pens, pencils, staplers or other items you want to keep compartmentalized from the rest of your desk. Credit: myformdesign
Dubbed the "ele.Box" by the shop, these desk organizers can also be used on a number of surfaces throughout the home. From shelves, tables and walls to furniture or even on the go, the shop points out that these can be used on any surface that you can slide them onto. Credit: myformdesign
They're also sold in both blood orange and silver metallic colors, though the shop's previous offerings of white, anthracite and green are currently sold out. Credit: myformdesign
Still, these functional desk accessories might work well for those who are in need of a little extra desktop space. You can also use multiple of these hanging desk storage cubbies side-by-side with two or more to create even more space. Credit: myformdesign
These brilliant desk storage hangers come in two different configurations with different slot dimensions: roughly 11.4 inches (29cm) or 13.8 inches (35cm), meant to fit on desks of a few different sizes. As a whole, the dimensions of the larger hanging storage cubbies measure about 7.08 by 13.8 by 7.08 inches (18 by 35 by 18 cm). Credit: myformdesign
Though, their Etsy shop has even more sizes that you can choose from! Credit: myformdesign
The hanging desk organizers ship straight from the shop in Germany, offering delivery estimates ranging from about 5 days to 5 weeks, depending on where you're located. The shop accepts returns and exchanges within 30 days of the purchase, though most buyers have praised the product upon receipt, leaving the shop with a total of 38 reviews averaging five stars. Credit: myformdesign
In one five-star review of the hanging desk organizer, Katricky wrote, "Very high quality produced. Looks exactly as described. The surface is matt and feels good. I'm very happy about it. Shipping super fast and very nice communication. Thanks :)" Credit: myformdesign
Other great office accessories for your desk include this desk-mounted trash bin, the wooden laptop desk stand, the automatic mouse jiggler, this balcony railing desk, or, for the extra frisky, these under-desk scrotum-shaped stress balls. Credit: myformdesign
Whether your desk is located in a supply closet, an apartment bedroom, a tiny cubicle or worse, these hanging desk compartments could easily help you double your storage space — though they aren't guaranteed to make you a better employee! Credit: myformdesign
You can snag one of these hanging desk storage compartments from their Etsy shop for $77.56. Credit: myformdesign