This Wooden Laptop Stand Converts Your Existing Desk Into an Any-Height Standing Desk
By Ryan on 10/13/2022 2:39 PM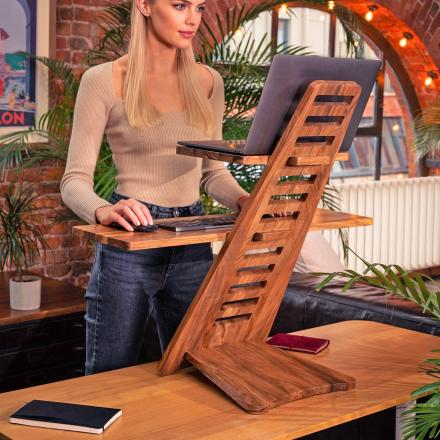 Many of us are working from home these days, so setting up the home office to be a place where you feel both efficient and comfortable has become a top priority. Luckily, modern technology has risen to the challenge and there are tons of high-tech desks and workspace solutions that would've been unthinkable just a few years ago!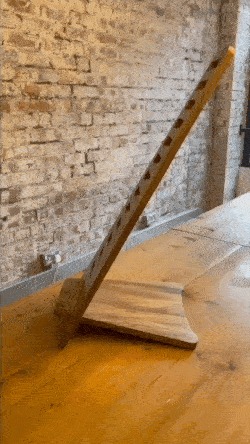 Credit: Harmoni Desk
Whether you need a space-saving solution like the "Scandinavian Secret" folding desk or something futuristic like the Altwork robot desk (which lets you work while lying down), OddityMall has you covered for all unique home office needs.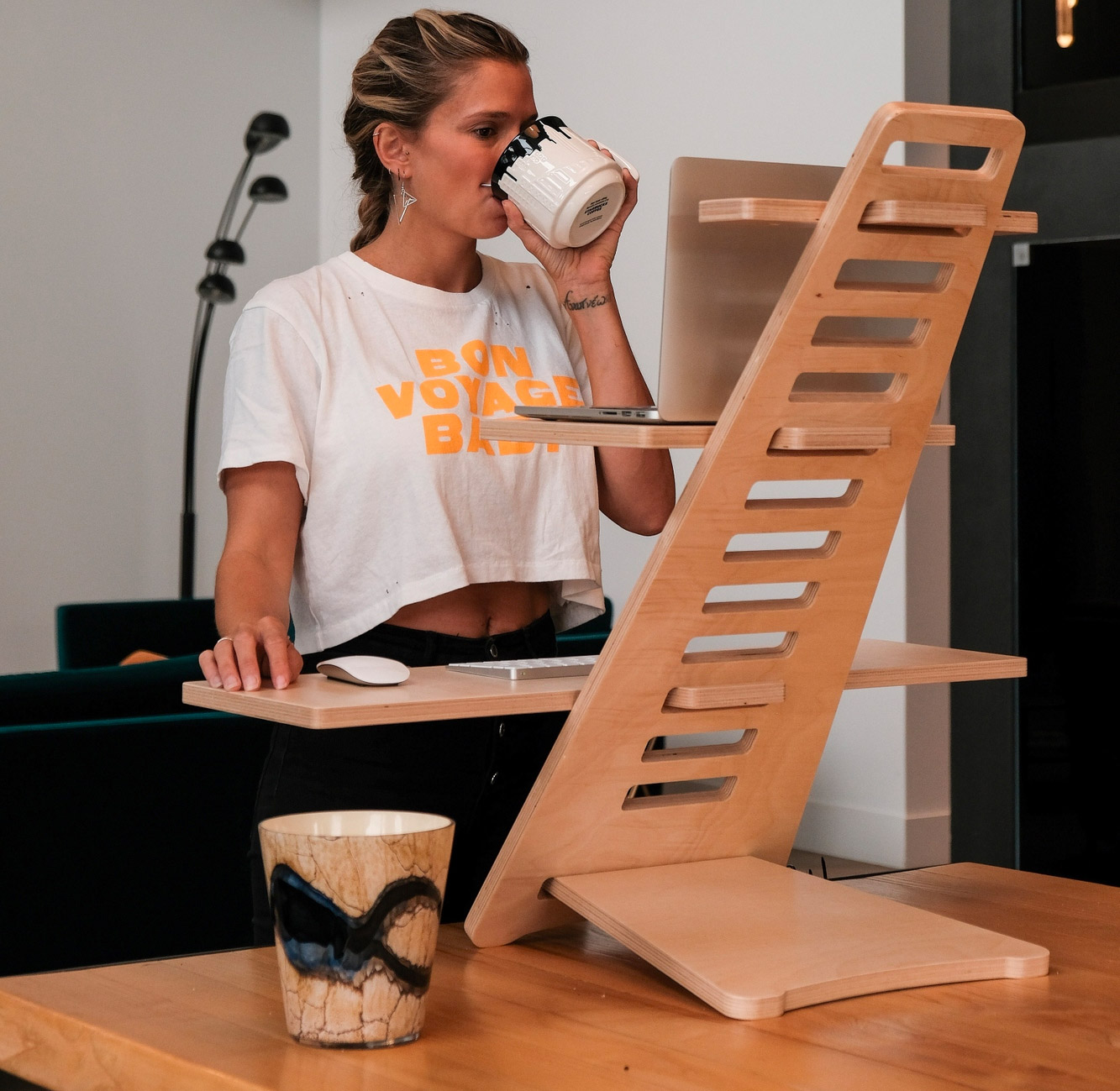 Credit: Harmoni Desk
Today's product is a standing desk - the hottest trend in home office furniture - that combines functionality with sleek, modern design. Say hello to the Harmoni Standing Desk! It's a device that sits on top of your existing desk to convert it into a standing desk that can be used at practically any height.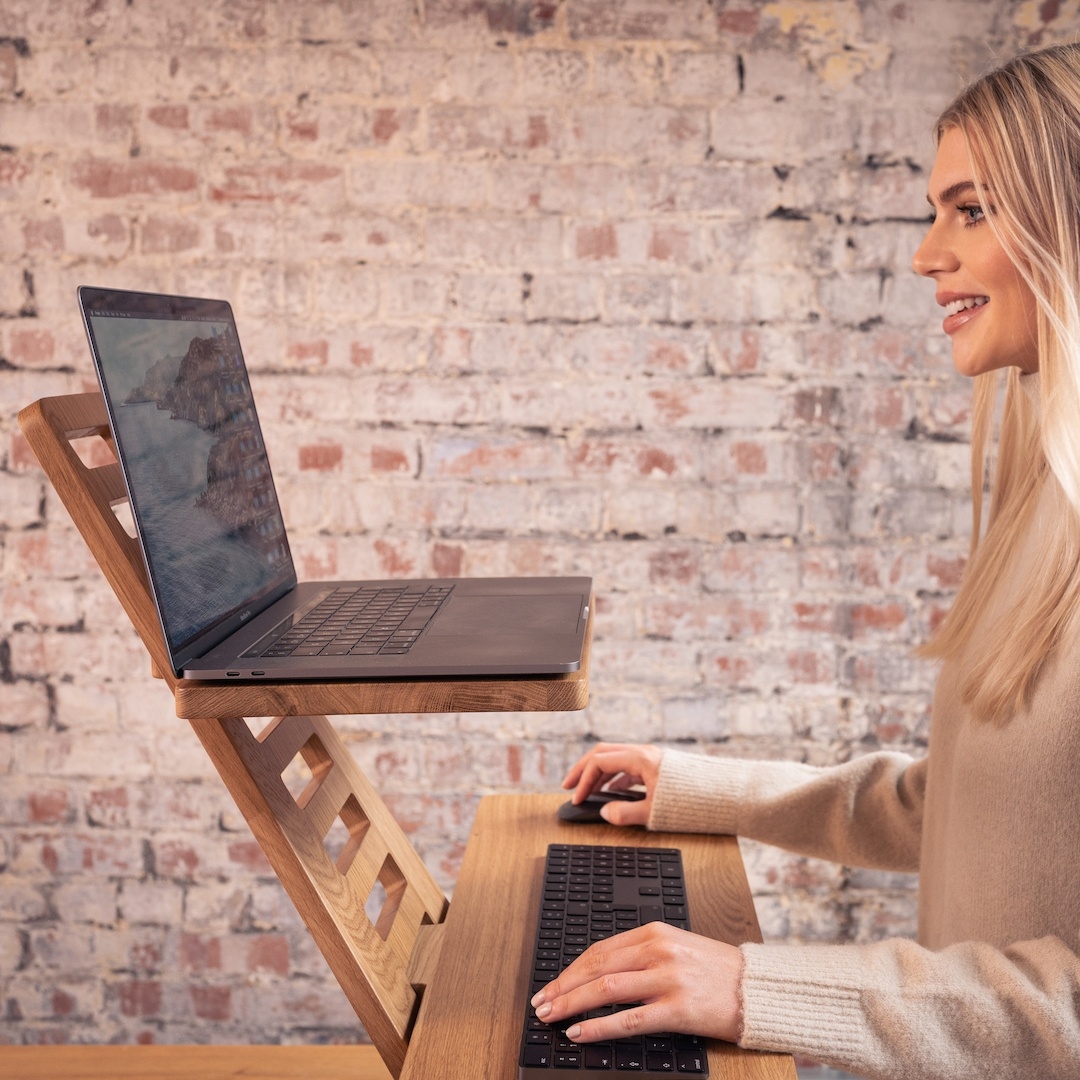 Credit: Harmoni Desk
As you may have already heard, standing desks can help the user burn calories, improve their posture, and reduce back pain, but they're usually clunky eyesores that take up tons of space in your office...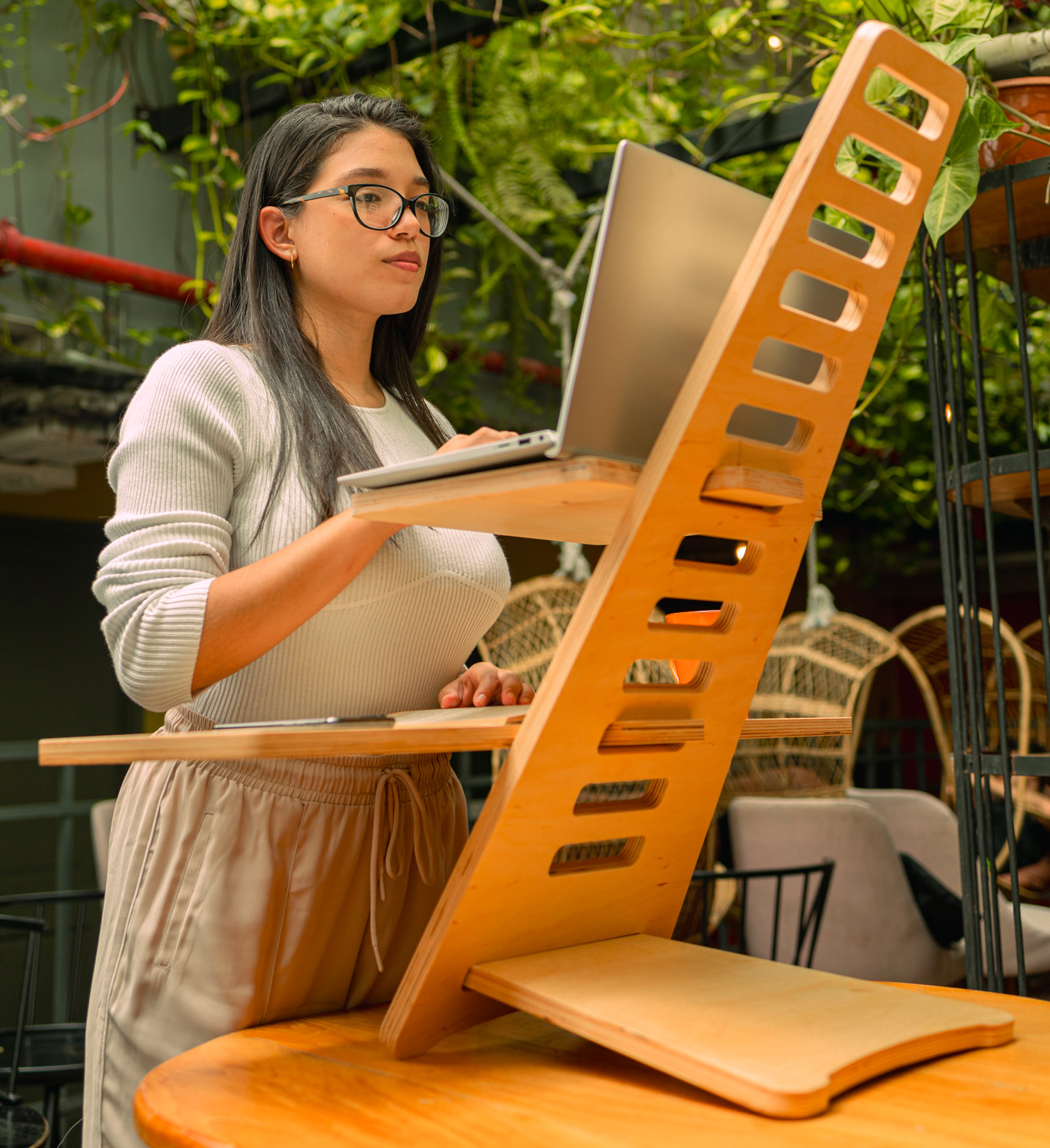 Credit: Harmoni Desk
Fortunately, the Harmoni is actually a standing desk converter. This means it can be placed on top of your existing desk, thereby reducing its footprint.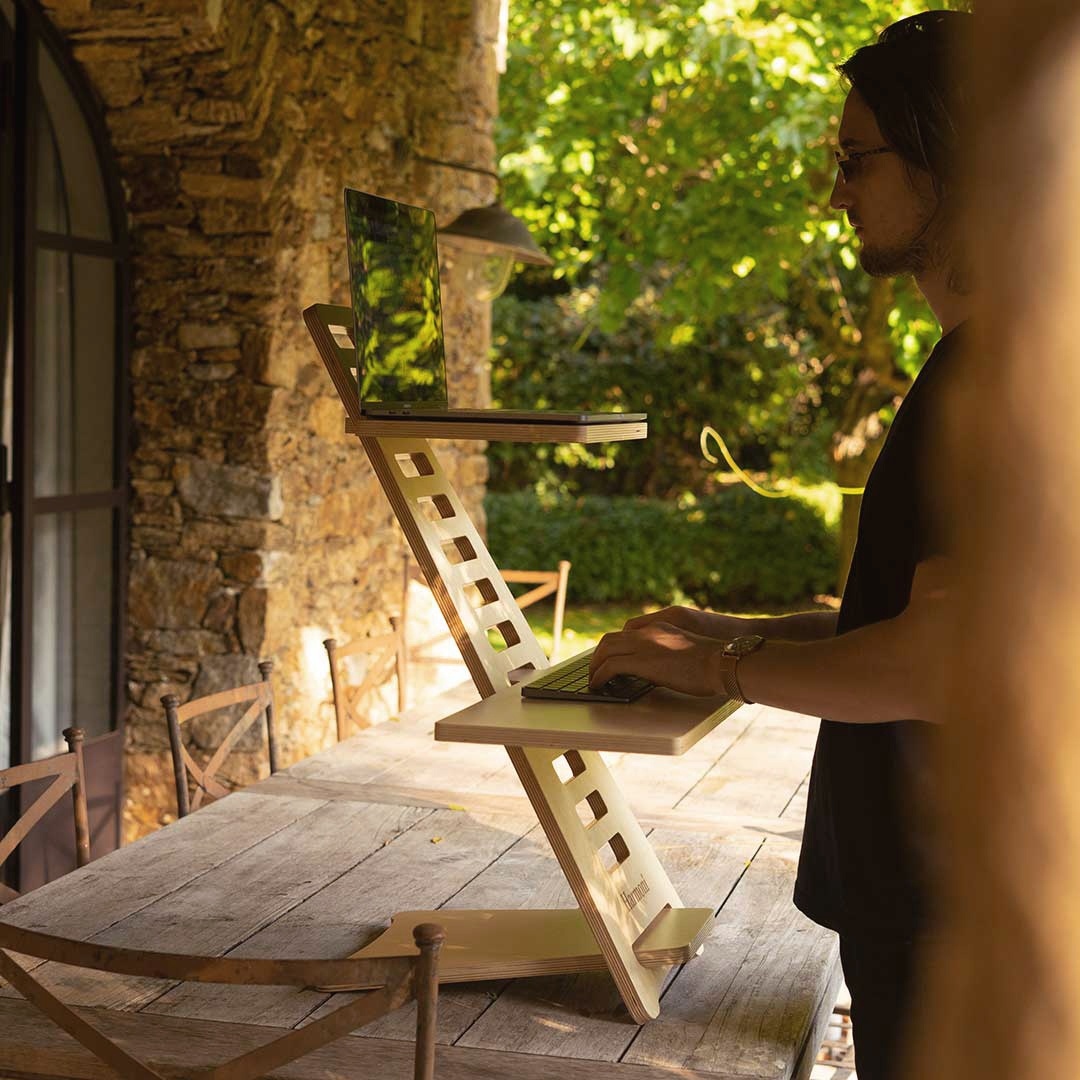 Credit: Harmoni Desk
The Harmoni desk's sleek and minimalist design won't distract from its surroundings. It's constructed entirely from lightweight and durable birchwood, with two shelves for your laptop and keyboard.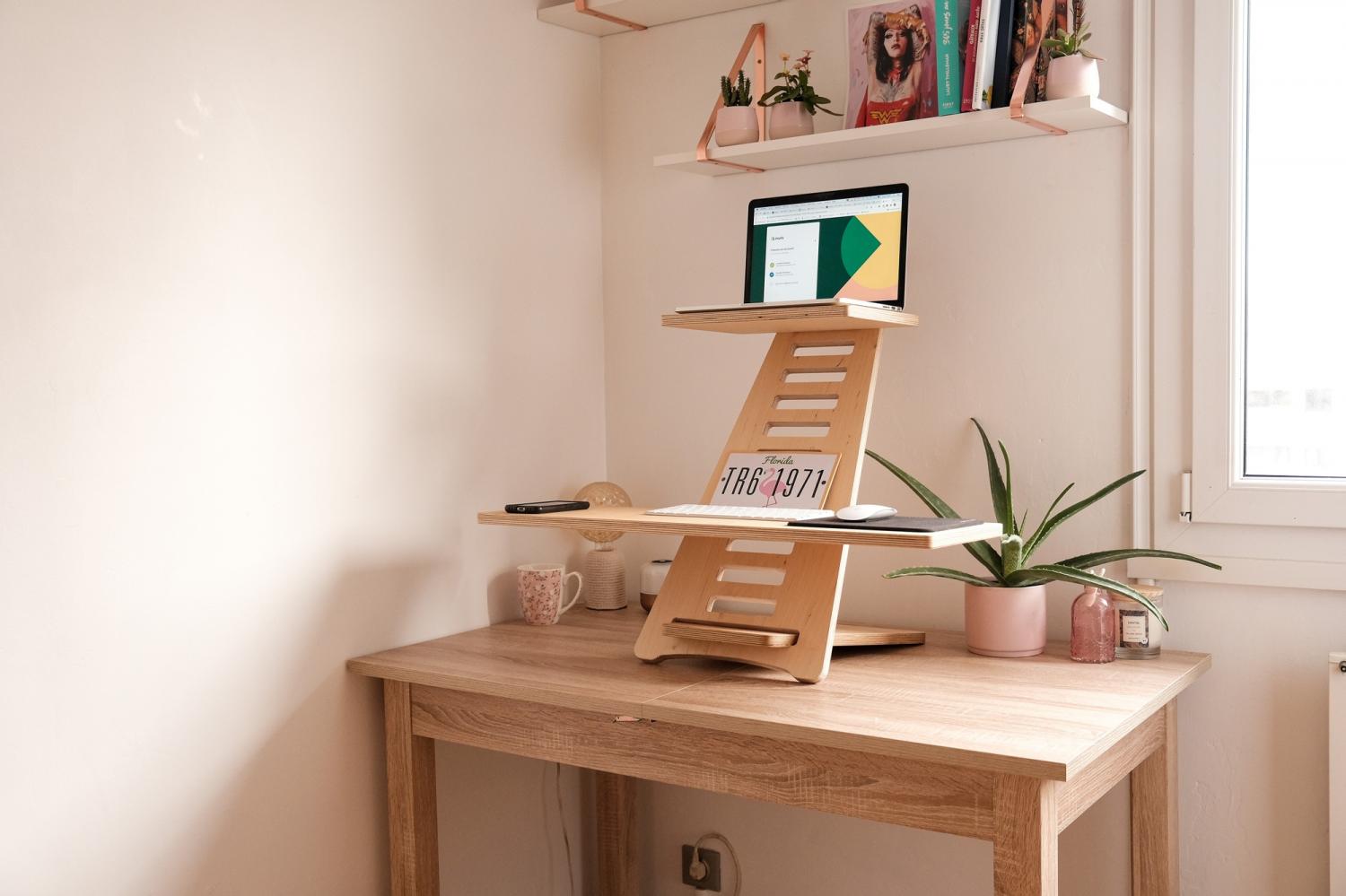 Credit: Harmoni Desk
The birchwood used for the wooden desk converter is also sustainably produced, a change from most conventional standing desks which are made from plastic and metal components.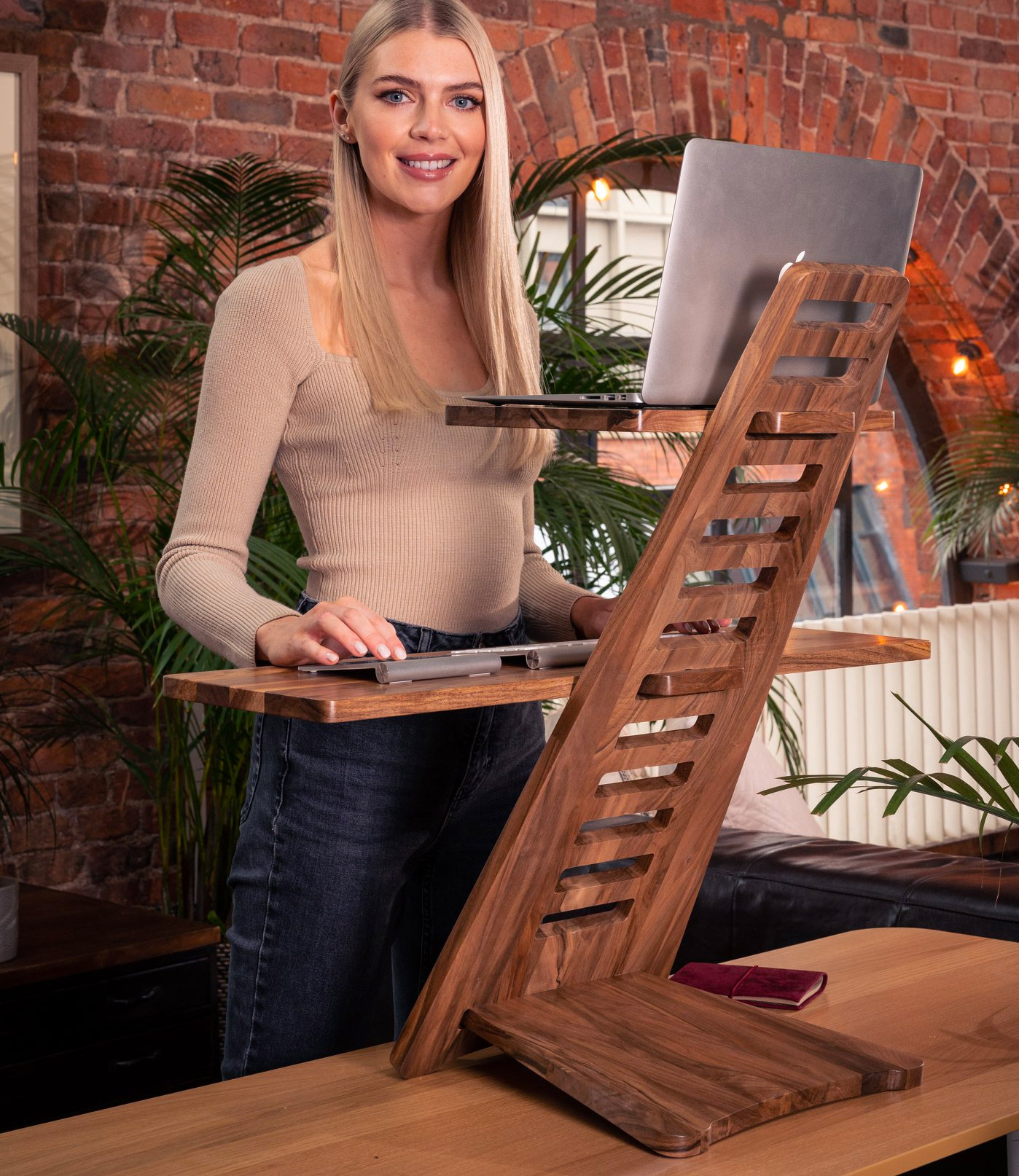 Credit: Harmoni Desk
Simple and elegant, the Harmoni standing desk is available in four stylish colors: standard birch, premium oak, premium walnut, and premium maple.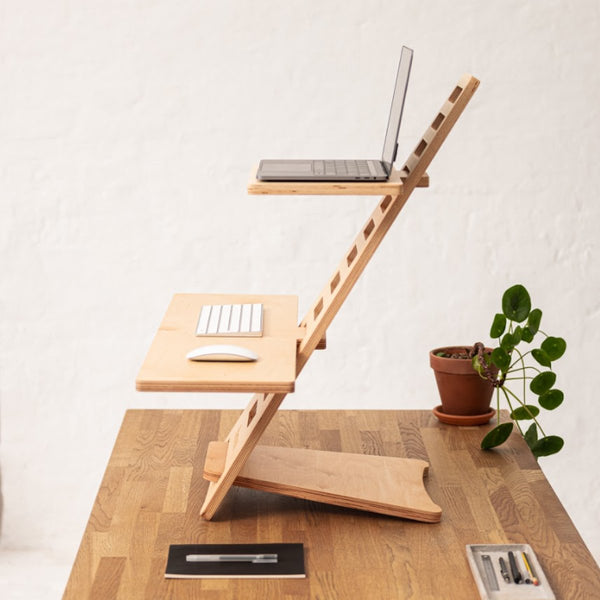 Credit: Harmoni Desk
Naturally, the sustainable standing desk has a pleasant wood aroma, and it can even be folded down into a carrying bag for quick and easy storage.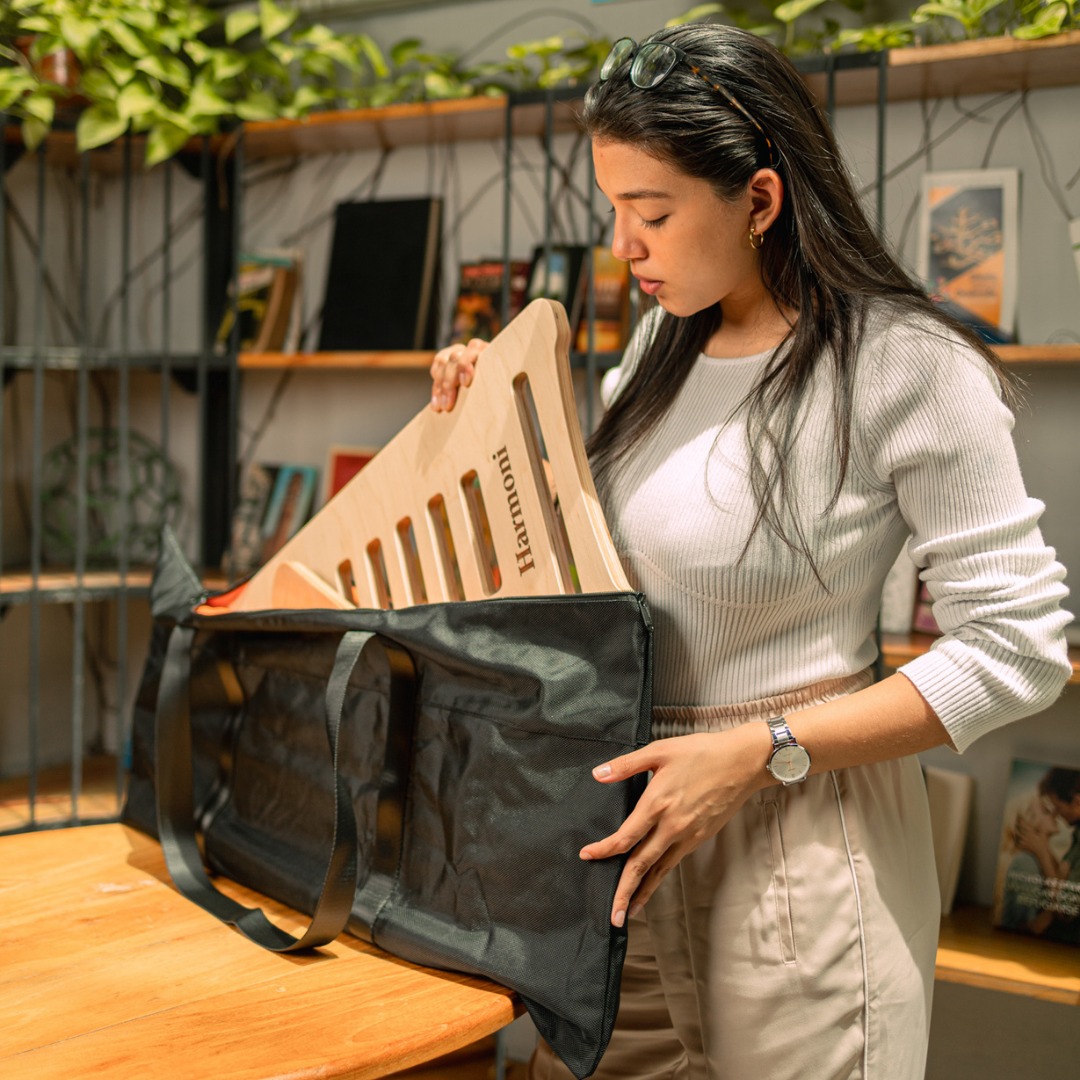 Credit: Harmoni Desk
The entire standing desk unite only weighs 20 pounds and measures 30.3 inches tall, 17.7 inches deep and 31.5 inches wide when it's fully assembled.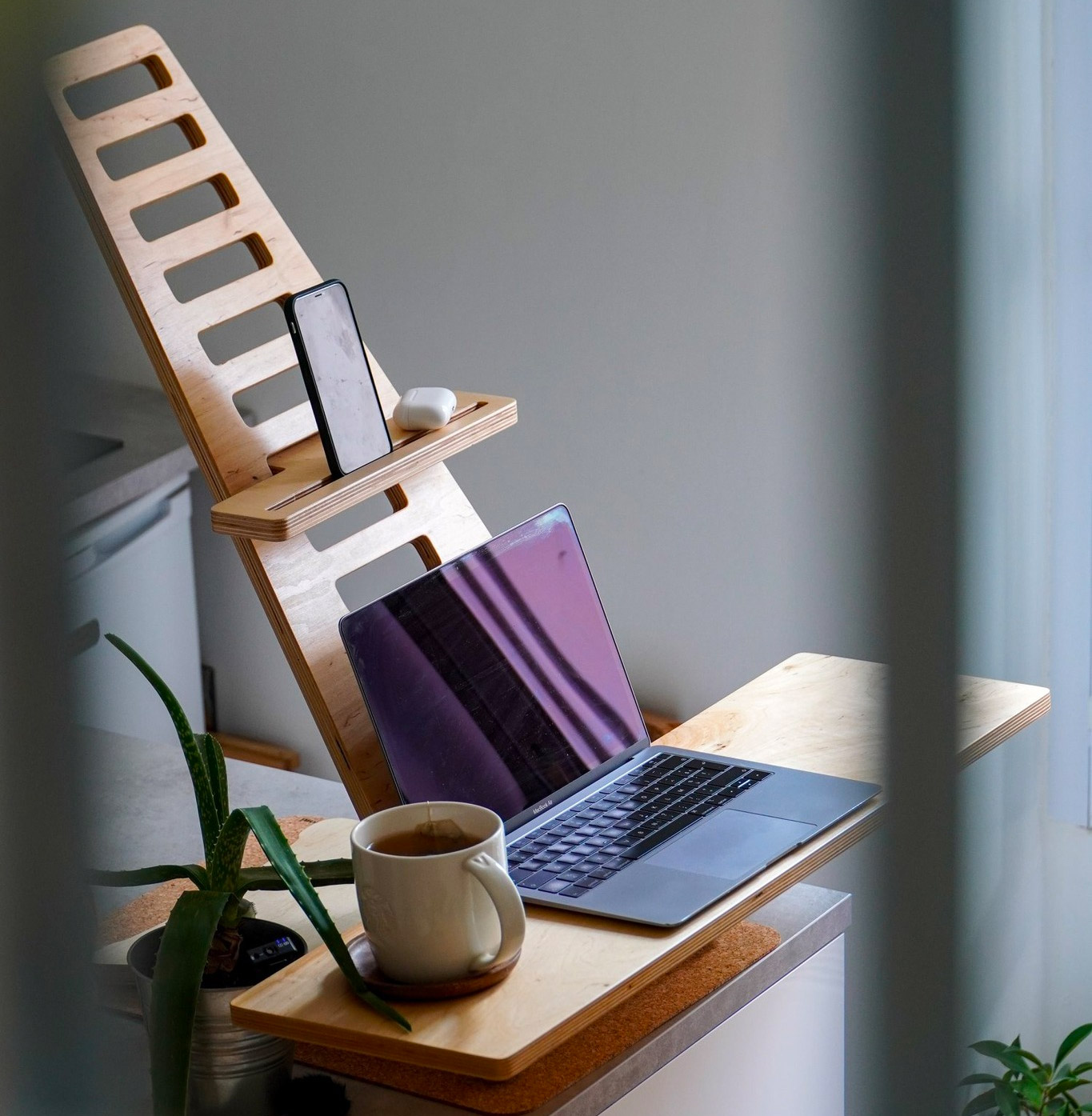 Credit: Harmoni Desk
The Harmoni standing desk has a smaller footprint than most standing desk converters, but the manufacturer still recommends placing the unit on a surface that's no bigger than 20 inches by 20 inches.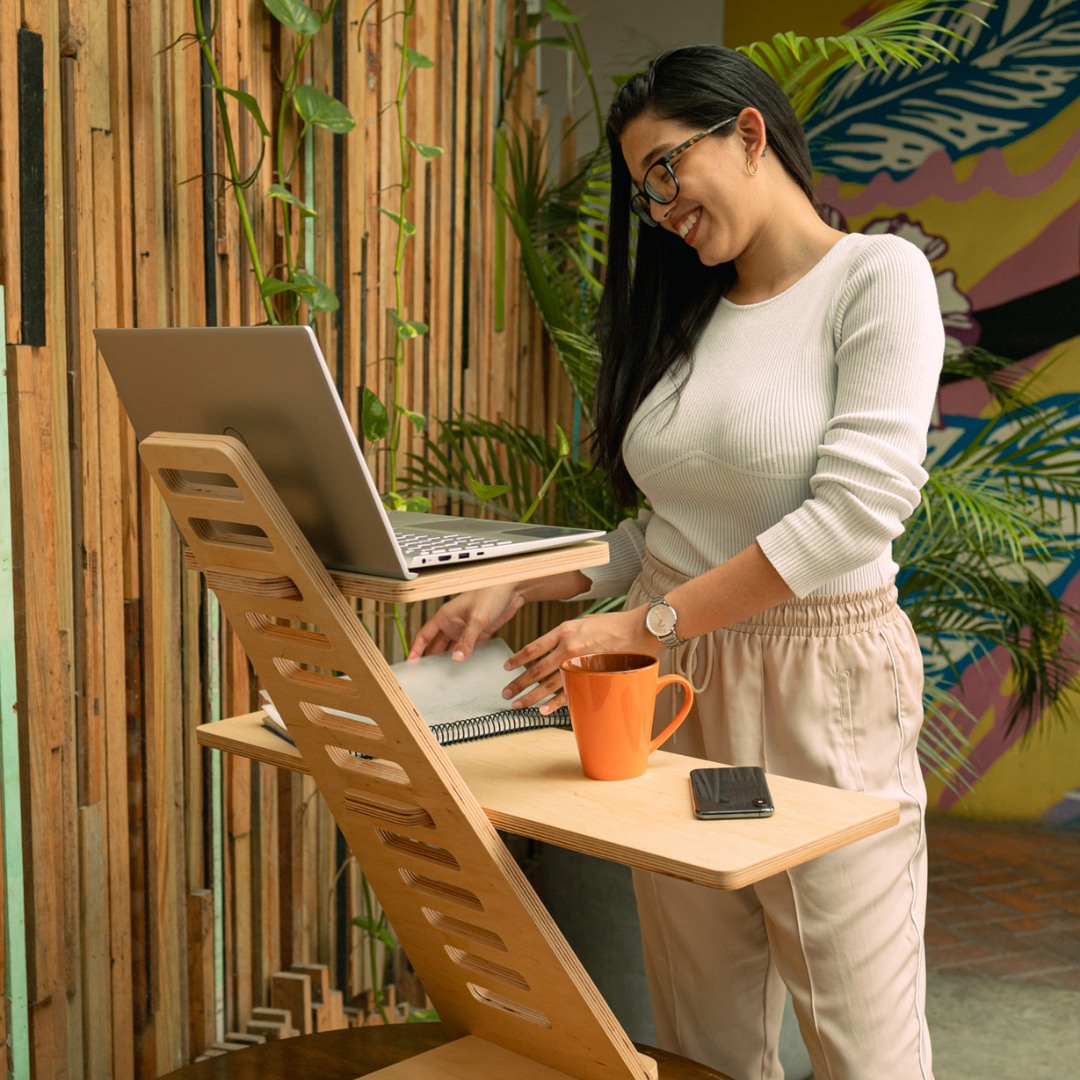 Credit: Harmoni Desk
People looking to elevate the look and feel of their home office have been loving the functional elegance offered by the Harmoni wooden standing desk. Not only has the product been positively reviewed by high profile publications like GQ, but the company's product page is also littered with glowing 5-star reviews left by verified customers.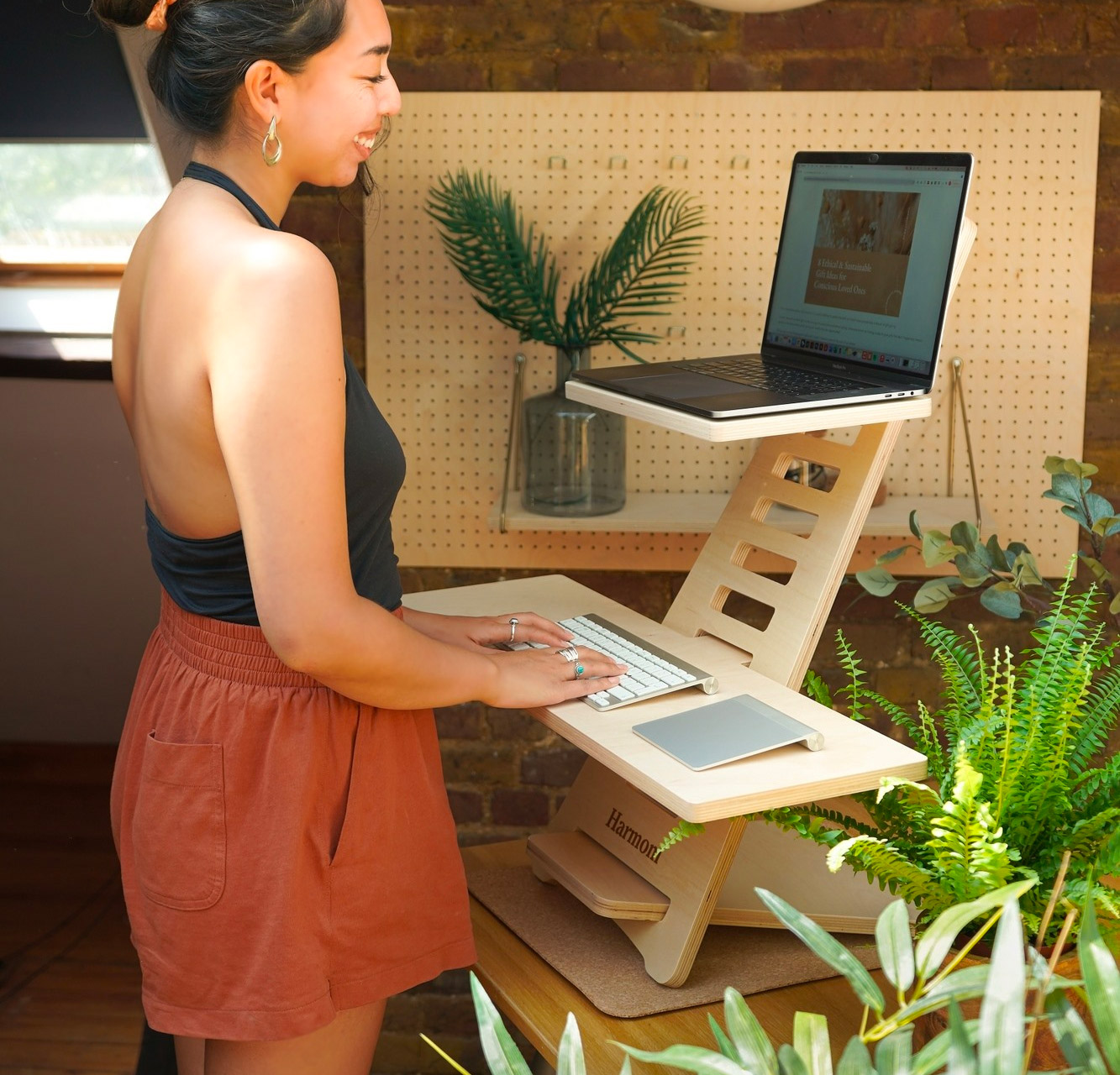 Credit: Harmoni Desk
As one such comment, left by a user named Nicole, stated, "I'm so impressed with the Harmoni, it has worked out so great. In fact I've been telling all my friends about it and bragging that I have a better workspace at home than they do."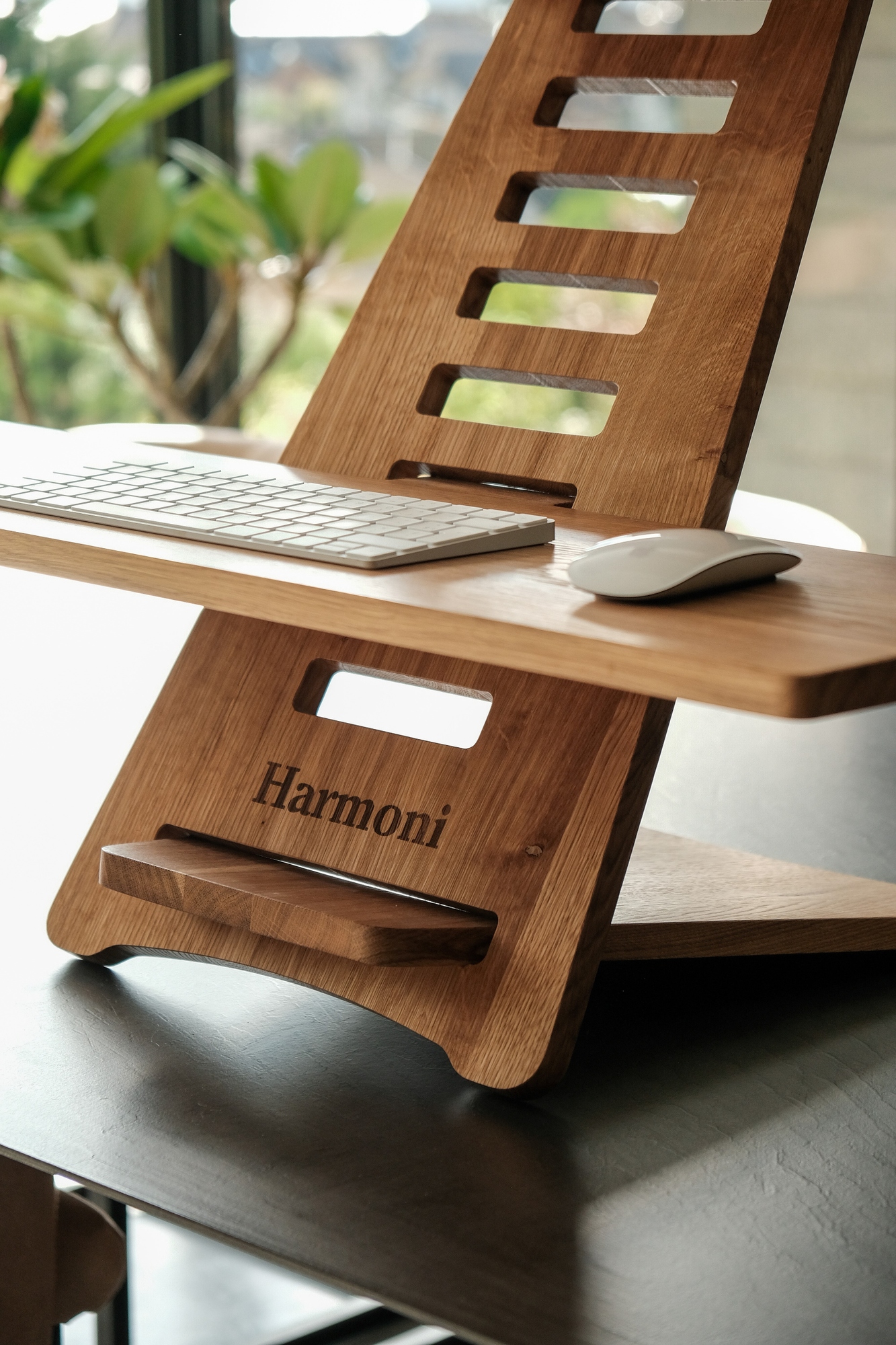 Credit: Harmoni Desk
At this time, the Harmoni standing desk is selling for $219 (a considerable drop from the original price of $300) and the manufacturer is also offering free delivery!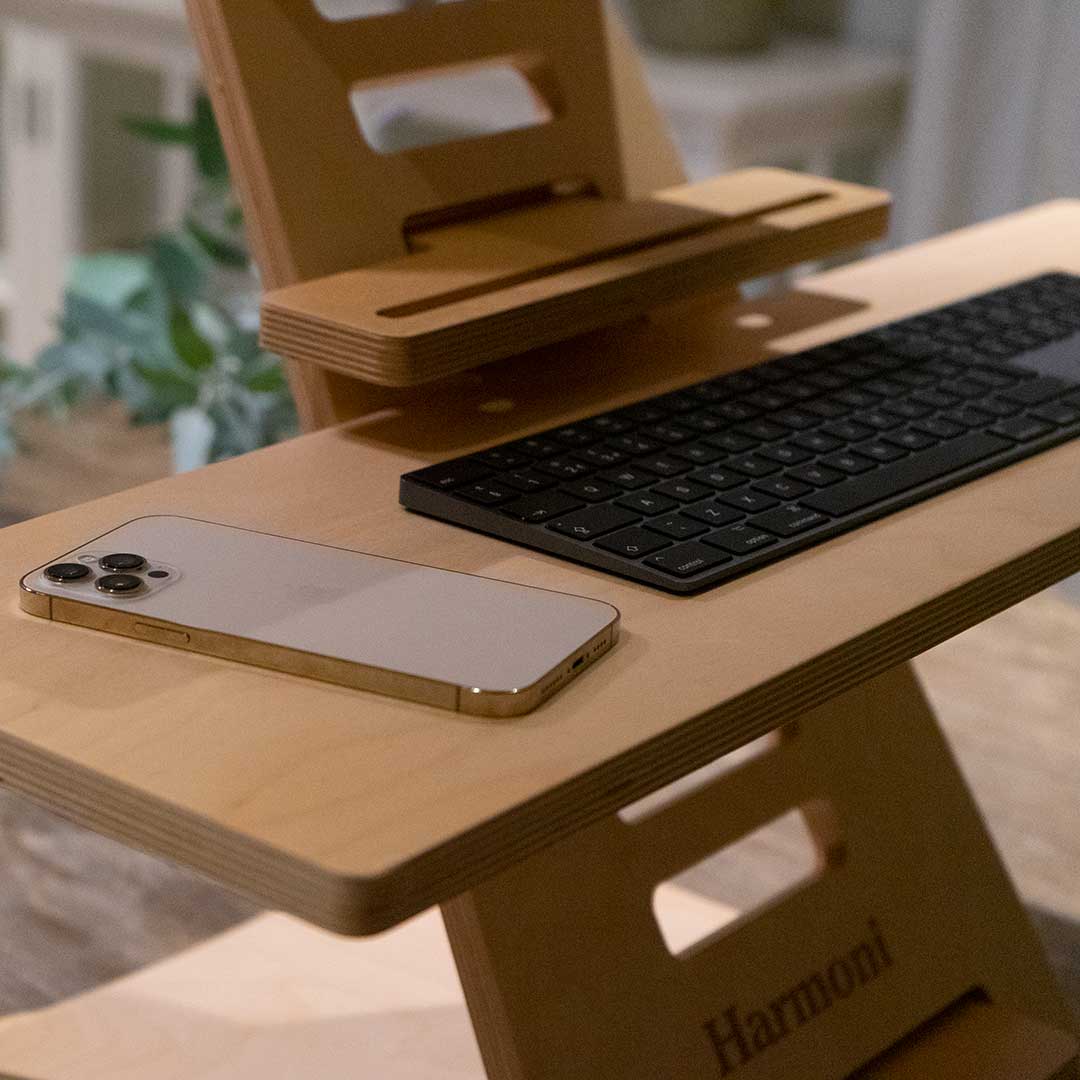 Credit: Harmoni Desk
Thought their cheapest option of standing desk will cost you around $220 bucks! They also offer premium wood options that vary in price between $349-$449!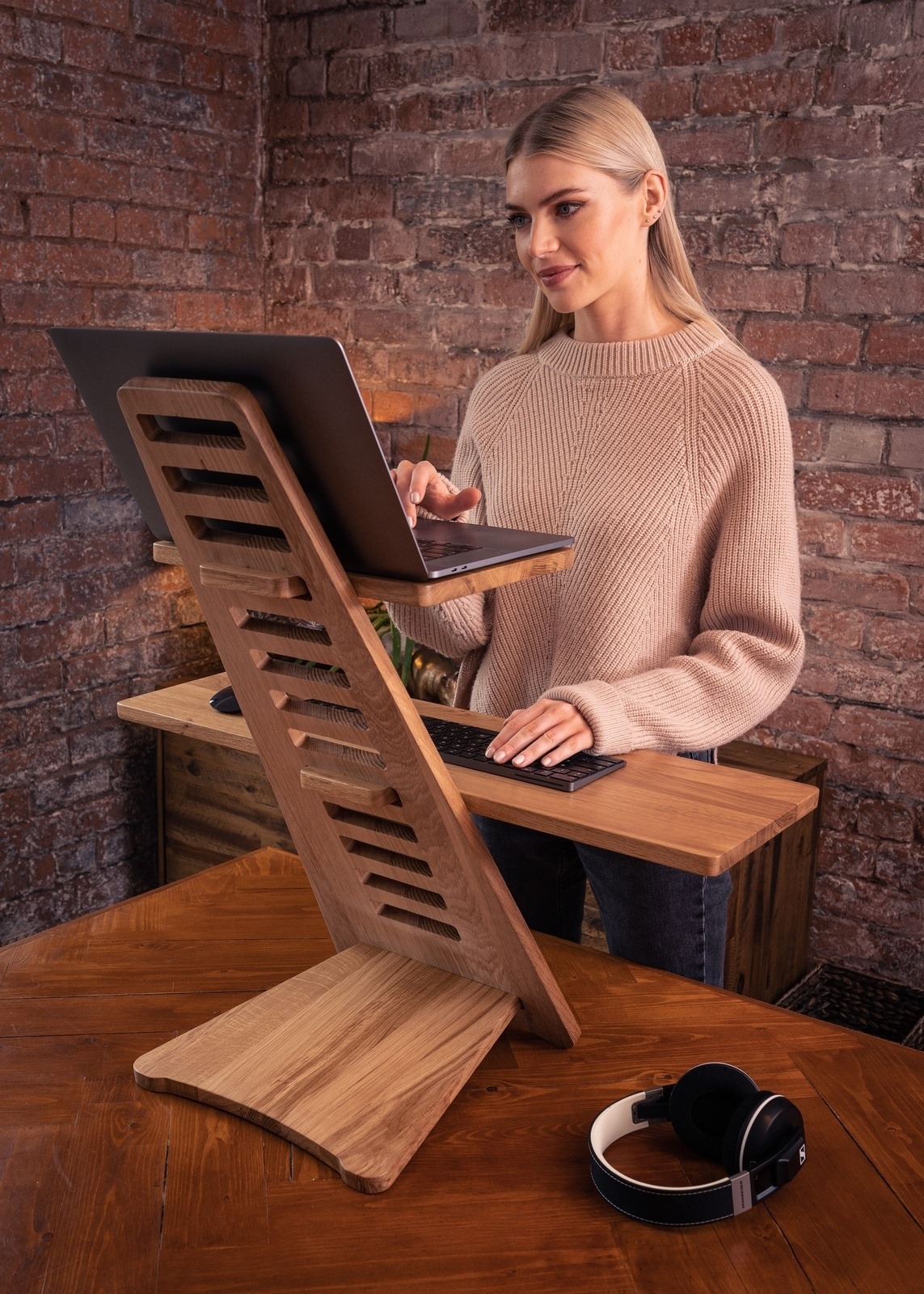 Credit: Harmoni Desk
Check out a review of the Harmoni standing desk in action via the video below!
Subscribe To Our YouTube Channel