Unicorn Paper Towel Holder
By Ryan on 12/29/2017 2:08 PM (Updated: 07/31/2019 11:05 AM)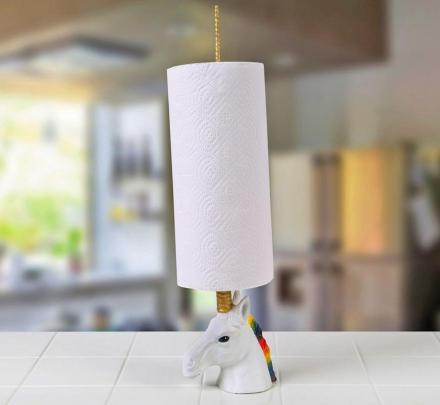 If you haven't seen the dinosaur paper towel holder that we posted a few weeks back, you may want to consider that one. But if you prefer a little magic in your paper towel dispensing duties, you may want to stock this unicorn paper towel holder in your kitchen. You can never have too many unicorns in your home. Since they are magical, they're basically good luck, and everyone needs a little good luck while retrieving some paper towels after a spill.

Versions: Unicorn | Dinosaur
Why not upgrade your plain-old, boring, paper towel holder with something that has a bit more style, flair, and whimsiness to it? Something like this magical Unicorn Paper Towel Holder that uses its horn to hold your roll.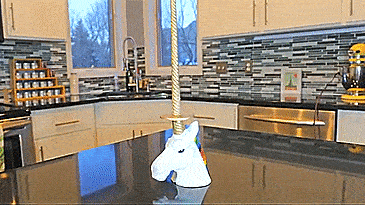 There it sits, horn held high, majestically holding your paper towels, with it's rainbow colored mane on full display, as if to say, "Did you make a mess? No problem. Just grab a paper towel from my horn and clean it up.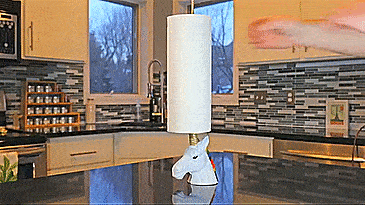 I'm here for you. And I'm magic." At least that's what I think it would say, if it could talk. Which it can't. I'm aware of that. Just being funny, rather than crazy. Although I am crazy about this kitchen accessory too. In a good way. I think we can all agree that if the unicorn gave you some wise magical advice each time you ripped off a paper towel it would make this thing about 10x better, but I guess it'll have do in its current form.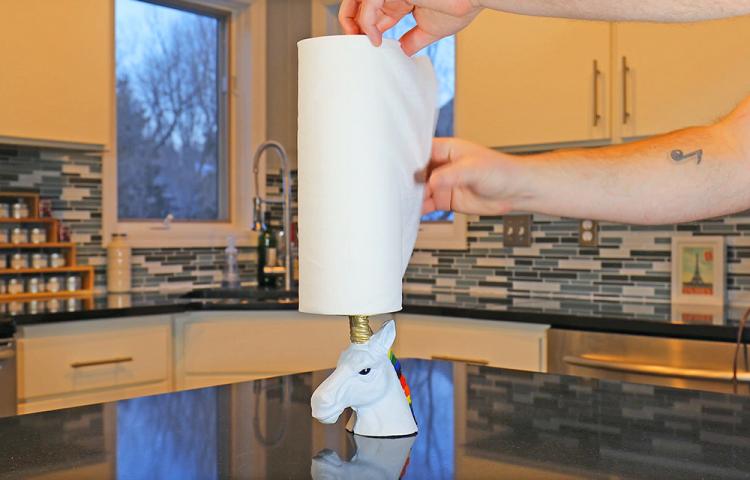 If you don't much need a magical towel dispenser, but rather are in need of a flamboyant coffee mug. Maybe you need this unicorn coffee mug that makes a rainbow appear whenever you add in hot liquids?!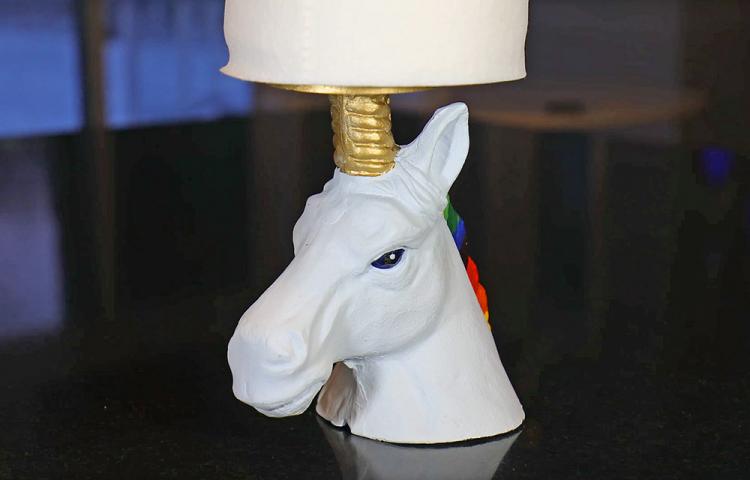 Your kitchen or bathroom is about to become a whole lot more magical. The cast-metal base of the unicorn paper towel holder will make sure that it stays put when you tear a paper towel off. It will hold both paper towels or three rolls of toilet paper at a time, so feel free to take this magic into the bathroom. It'll certainly make a great gift for any unicorn lover.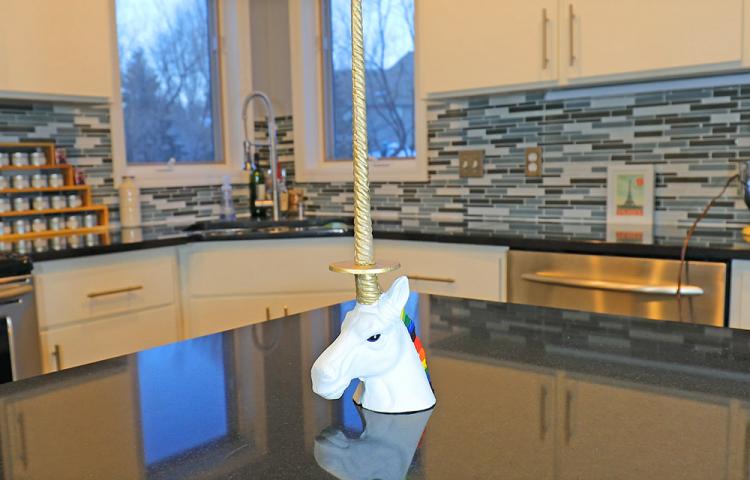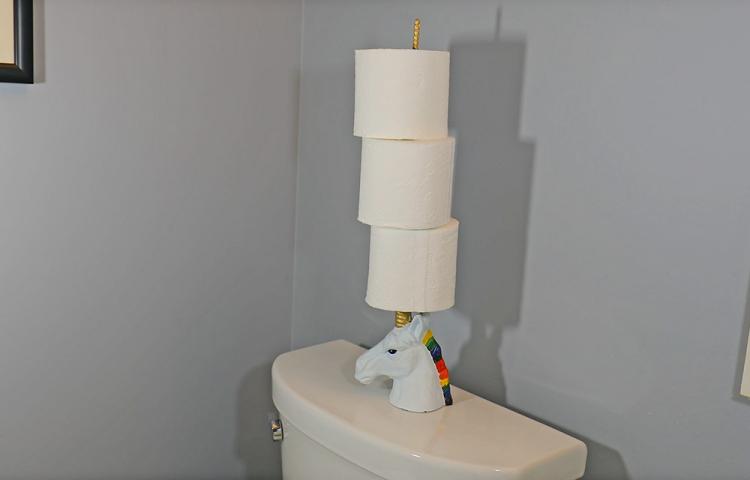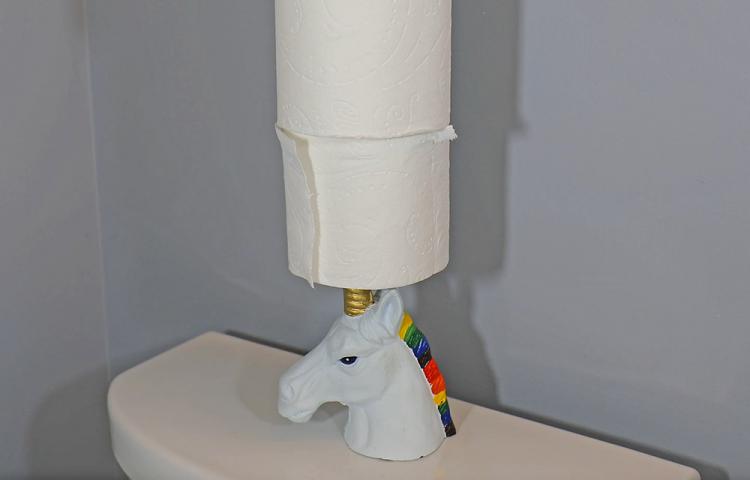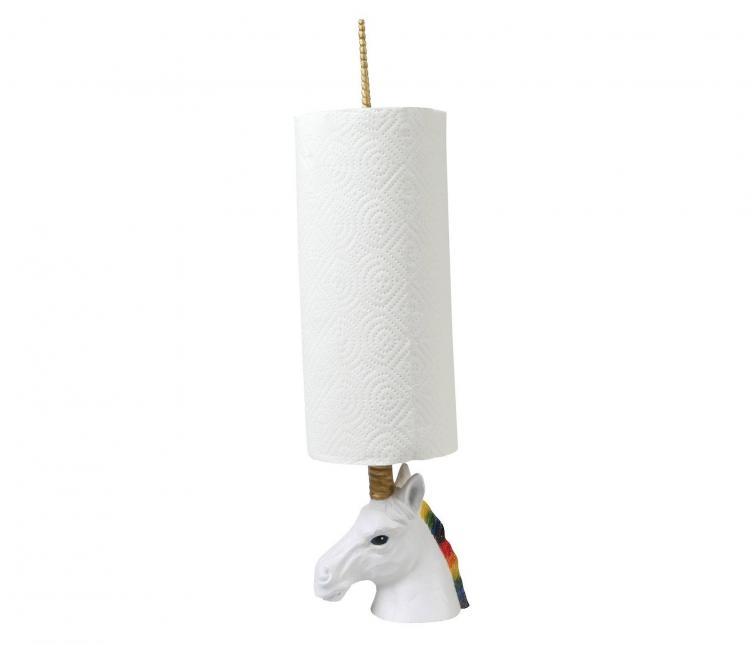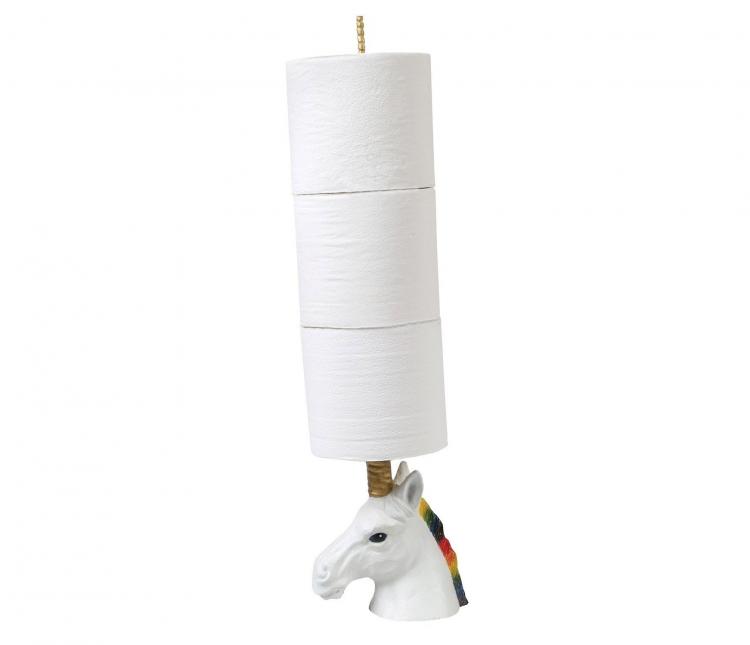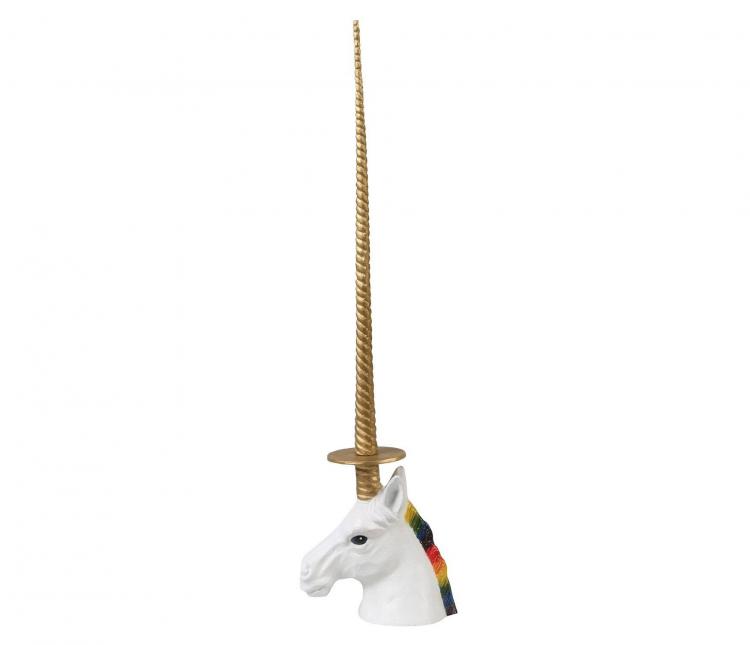 Subscribe To Our YouTube Channel