These Modular Silicone Wall Clings Will Organize Everything You'll Need In The Bathroom
By Ryan on 01/20/2020 4:20 PM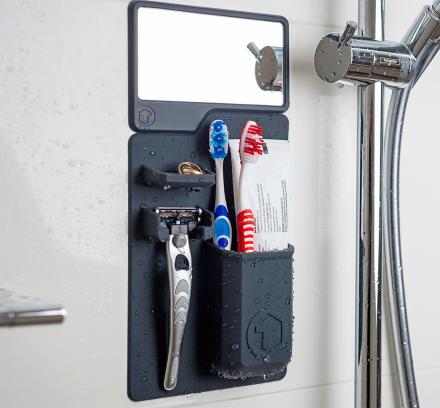 Shower organizers can be hit or miss. Sometimes they're clunky or bulky, other times they don't really stay where they're supposed to, and so on. You know what I'm talking about. We've all been through this many times. You want to maximize space in the shower, but you just have to find the right product. Well, I just found it for you. Tooletries is a silicone shower organizer that sticks to your wall.

Versions: Small | Large | Mirror | All
This organizer is perfect for small bathroom items and the best part is that you don't need any suction cups, adhesive, or permanent mounts. It will grip to shiny surfaces like glass, a mirror, tiles, and even marble.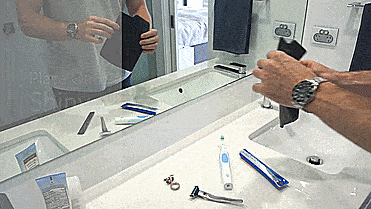 To use the Tooletries organizer just push it onto any accommodating surface, and it'll stick, that's it! Removing it is just as easy, just peel it off. Once removed no stains or adhesives are leftover. The bathroom organizer works great for in the shower, but also works great right on your mirror for use after you get out of the shower.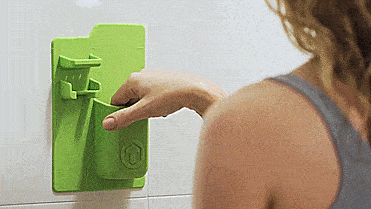 Tooletries is waterproof, safe and hygienic, and cleaning it is super easy as well. It also has a custom drainage system that lets water drain right through it so that water will never build up within the container. That little feature will also help prevent any mold and mildew from building up.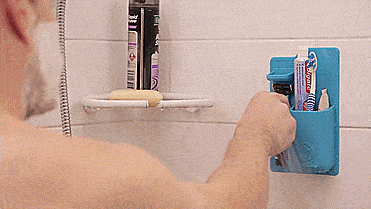 The design is modular so Tooletries also has separate pieces like a mirror and a razor holder that you can put right to to it for even more storage and convenience. Small showers can now hold a lot more while keeping it all organized, thanks to this cool product.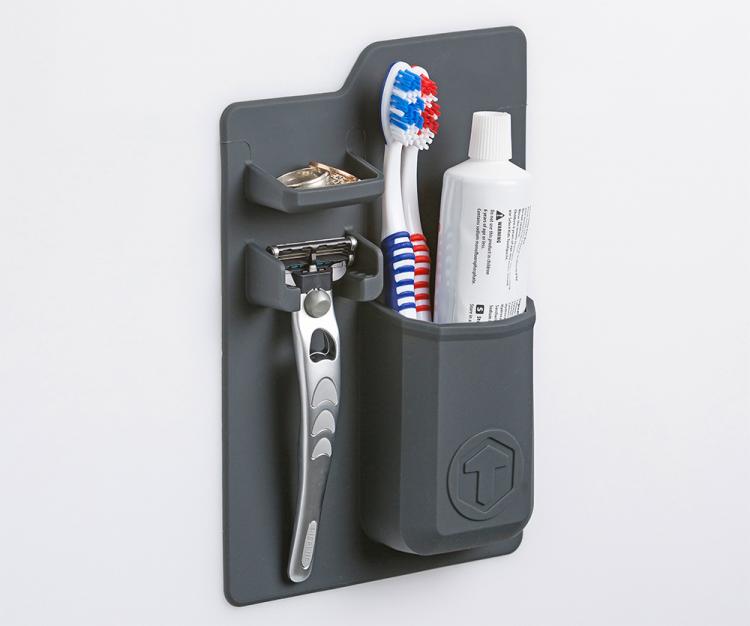 Check out the Tooletries stick-on silicone shower organizer in action via the video below.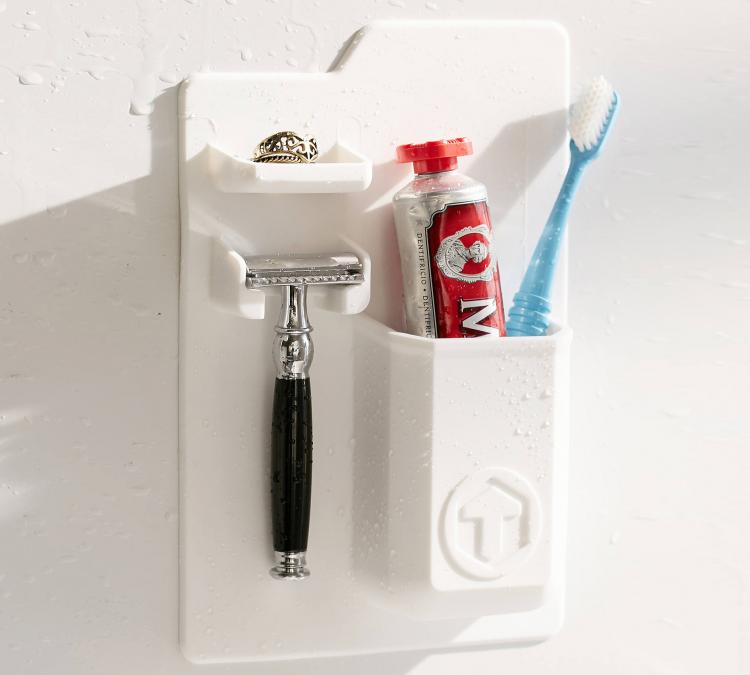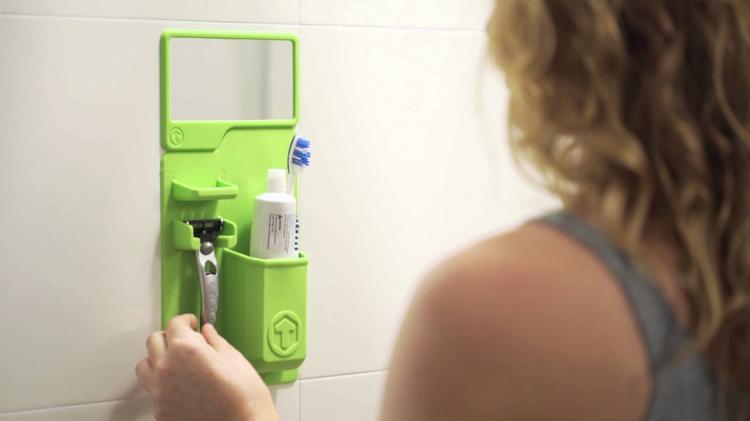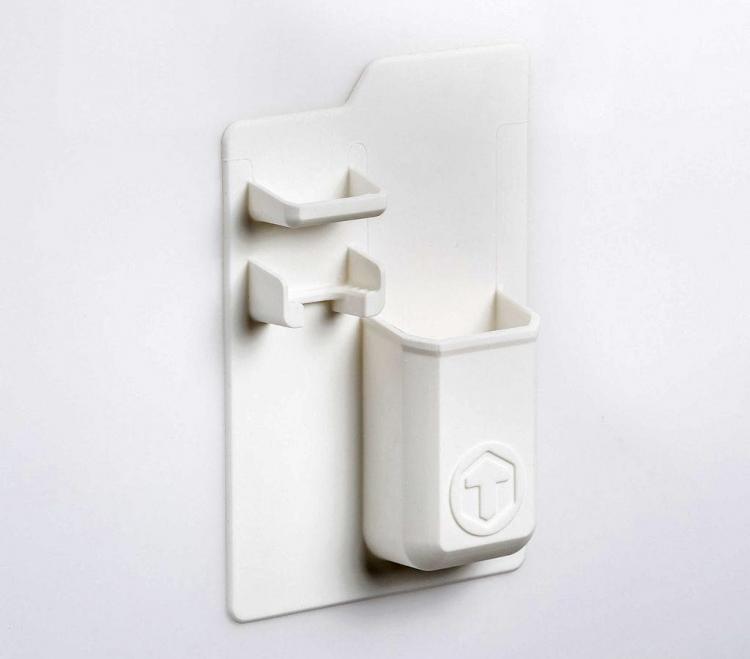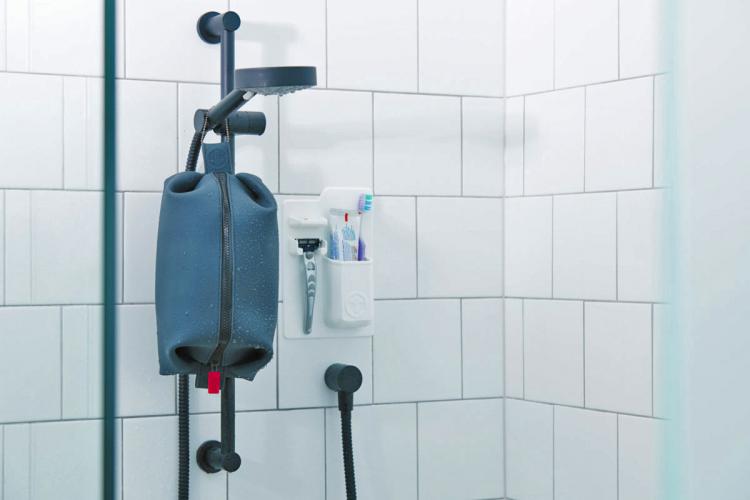 They even offer a larger version that has two large pockets for holding shampoo, body wash or other large shower items. Along with an add-on mirror that can be placed right above each of the options.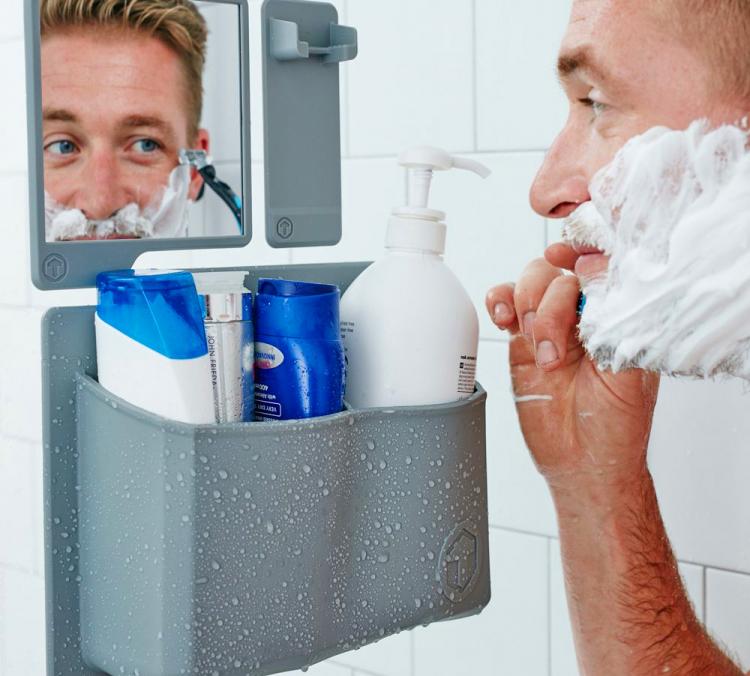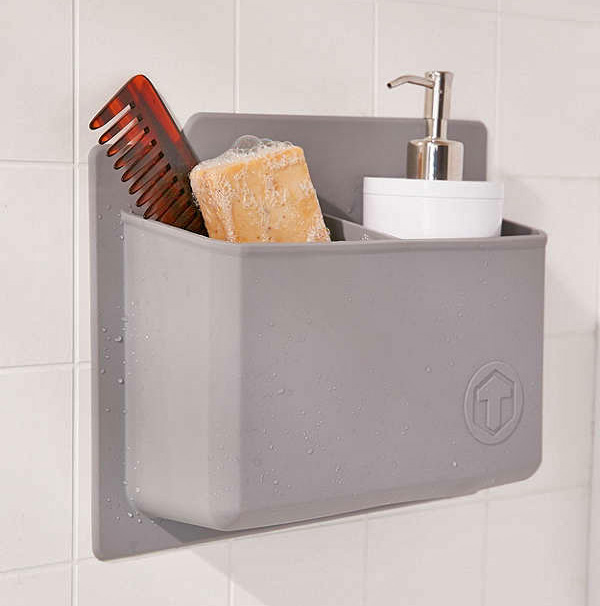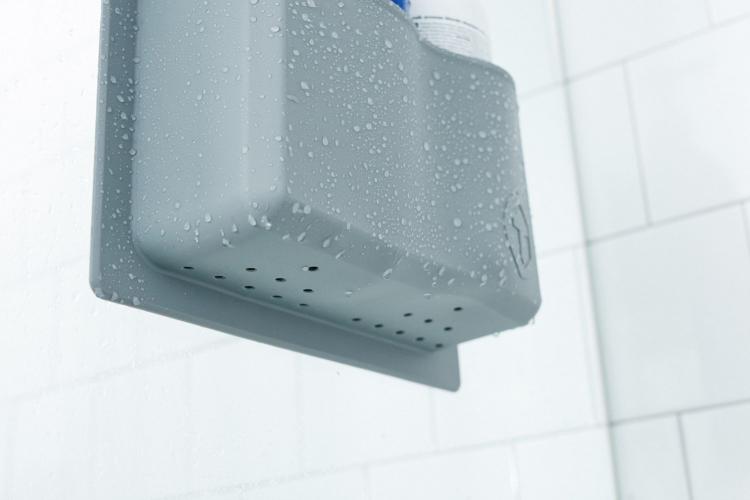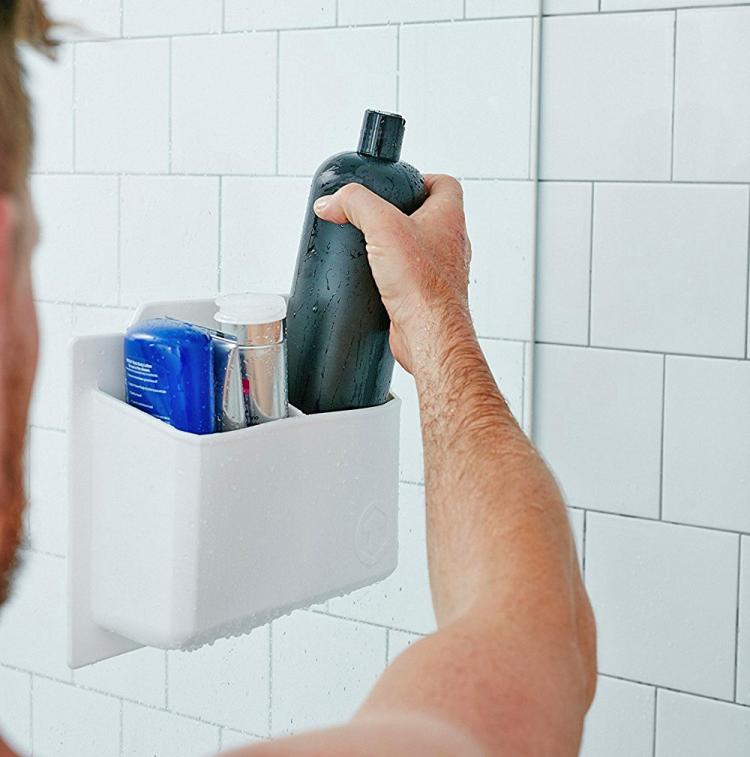 It can even be used in the laundry room!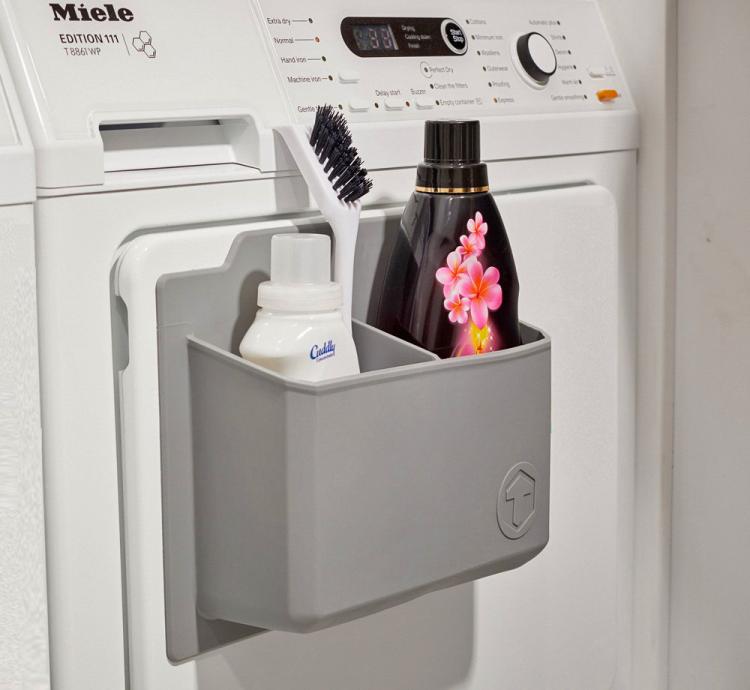 There's also a magnetic version that'll hold your nail clippers!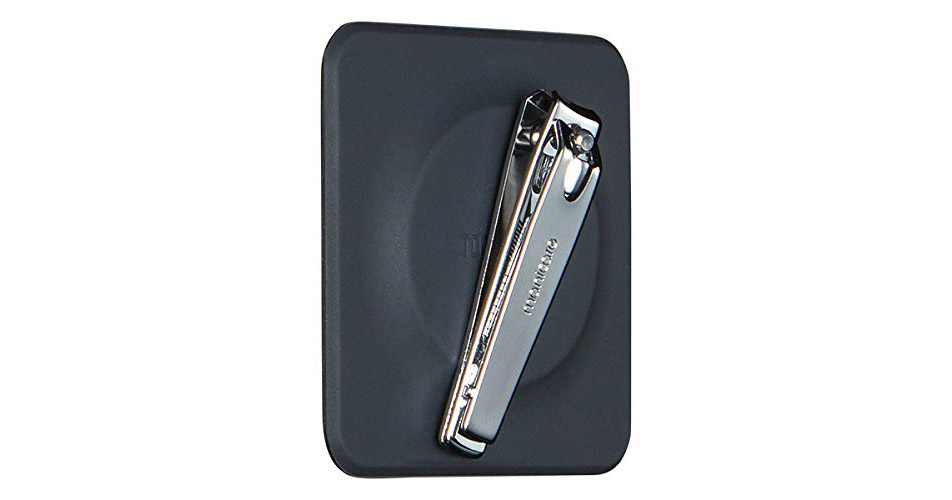 Get the Tile Series set here.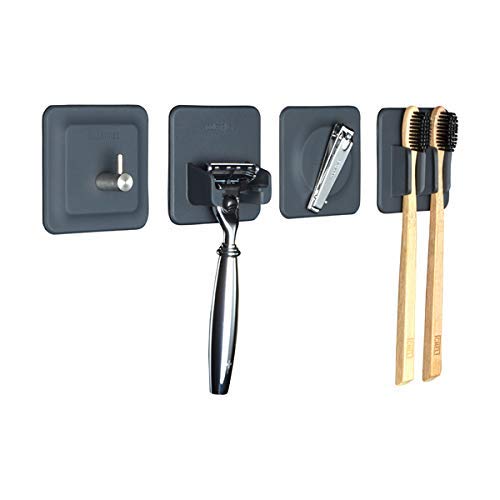 Get the soap dish version here.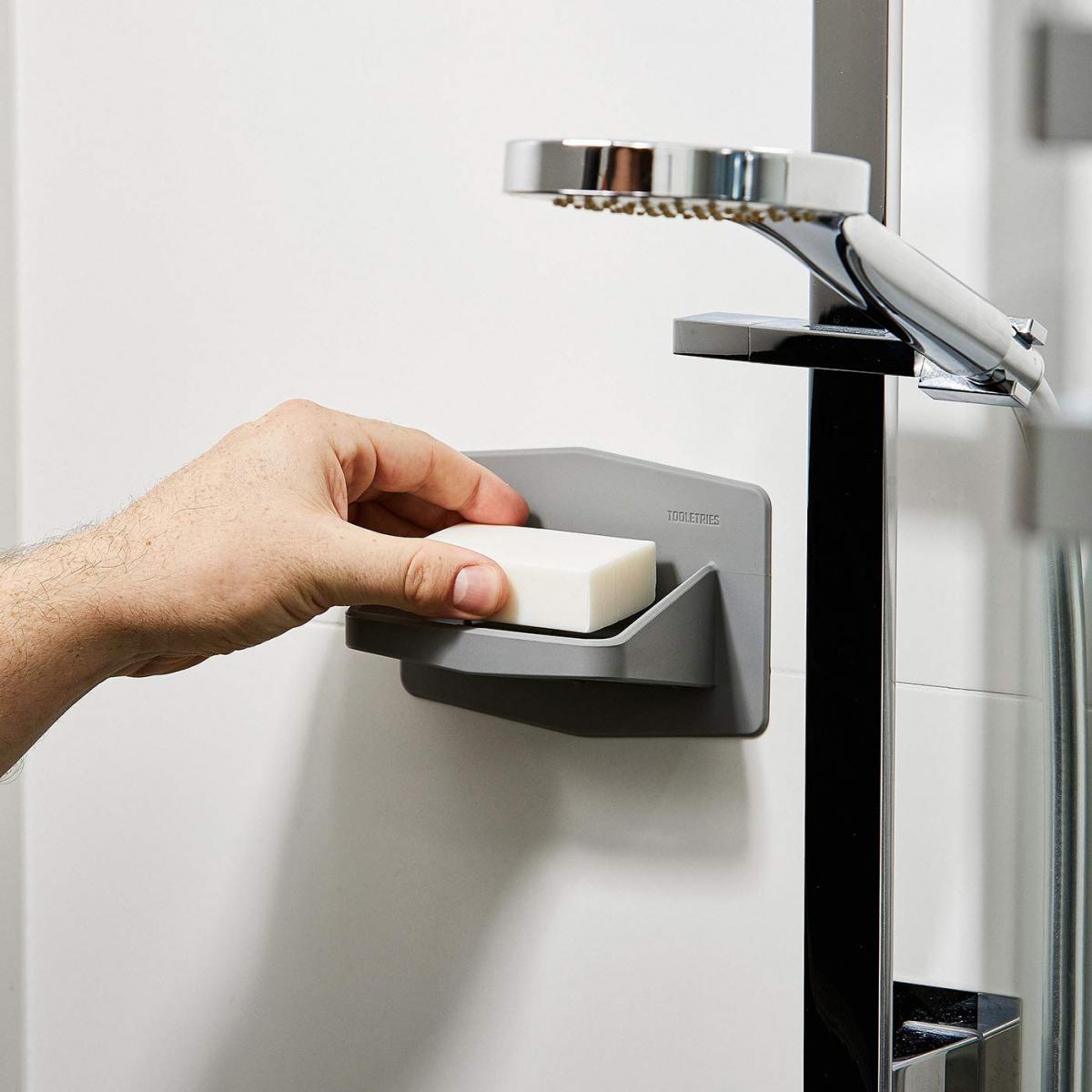 Subscribe To Our YouTube Channel