This Toddler Tiger King Costume Wins Halloween This Year
By Ryan on 10/15/2021 10:15 AM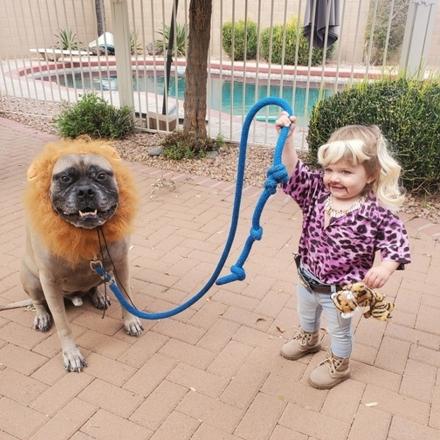 Ah 2020, the year of the global pandemic, widespread social upheaval, the toilet paper shortage and - yes, you guessed it - Tiger King. You may have blocked the memory alongside the murder hornets and the WAP music video, but there was a time when most of America gathered around their TVs and watched the bizarre antics of big cat rivals Joe Exotic and Carole Baskin (who totally killed her husband, by the way).
As you may have assumed from the Tiger King Christmas ornament and crocheted Joe Exotic doll from Etsy that we've shared previously, there are some of us that aren't ready to move on from those simpler times.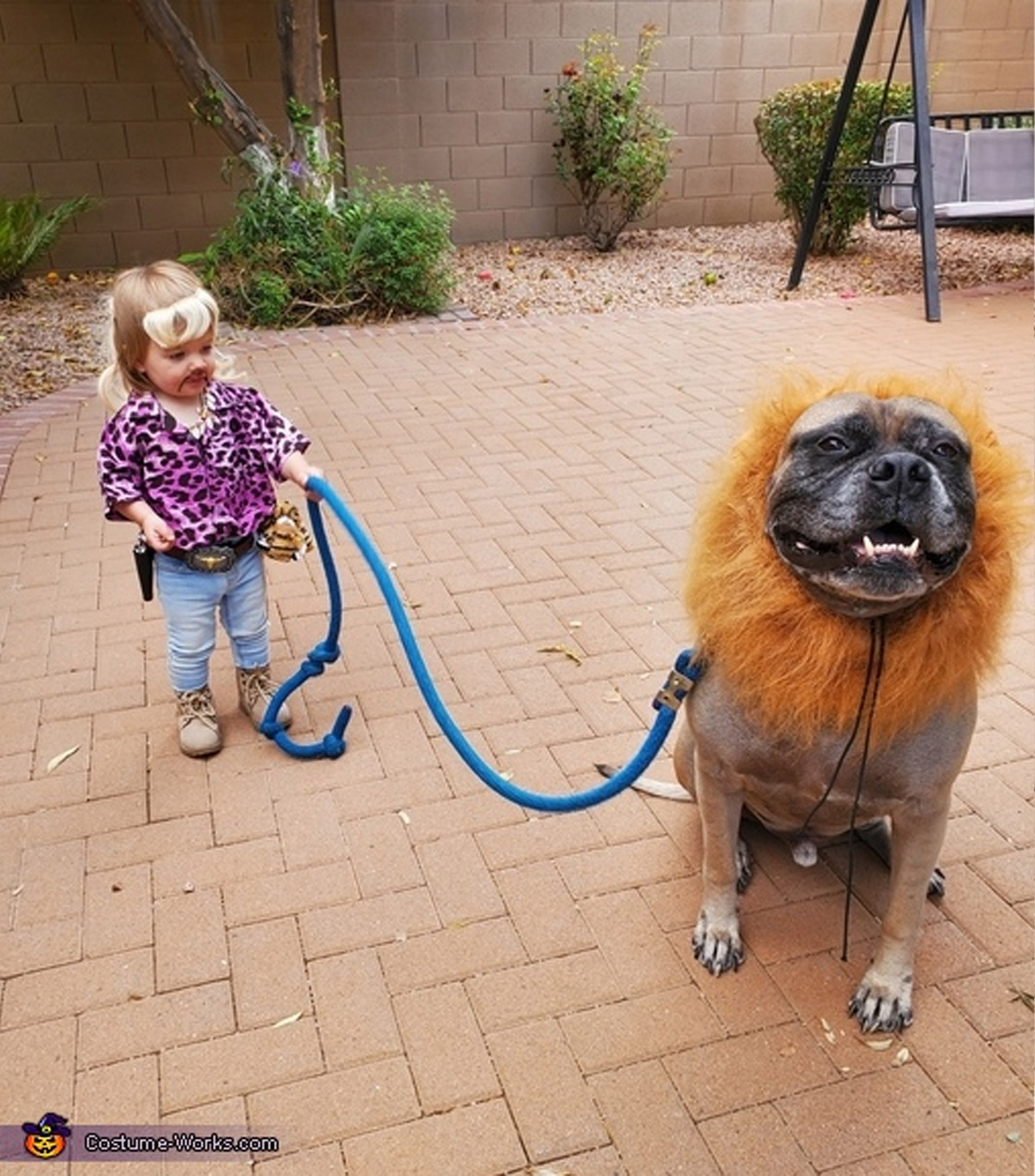 Credit: costume-works.com
If that sounds like you, give yourself a little well-deserved blast from the past and check out this adorable toddler wearing a DIY and kinda creepy Joe Exotic costume!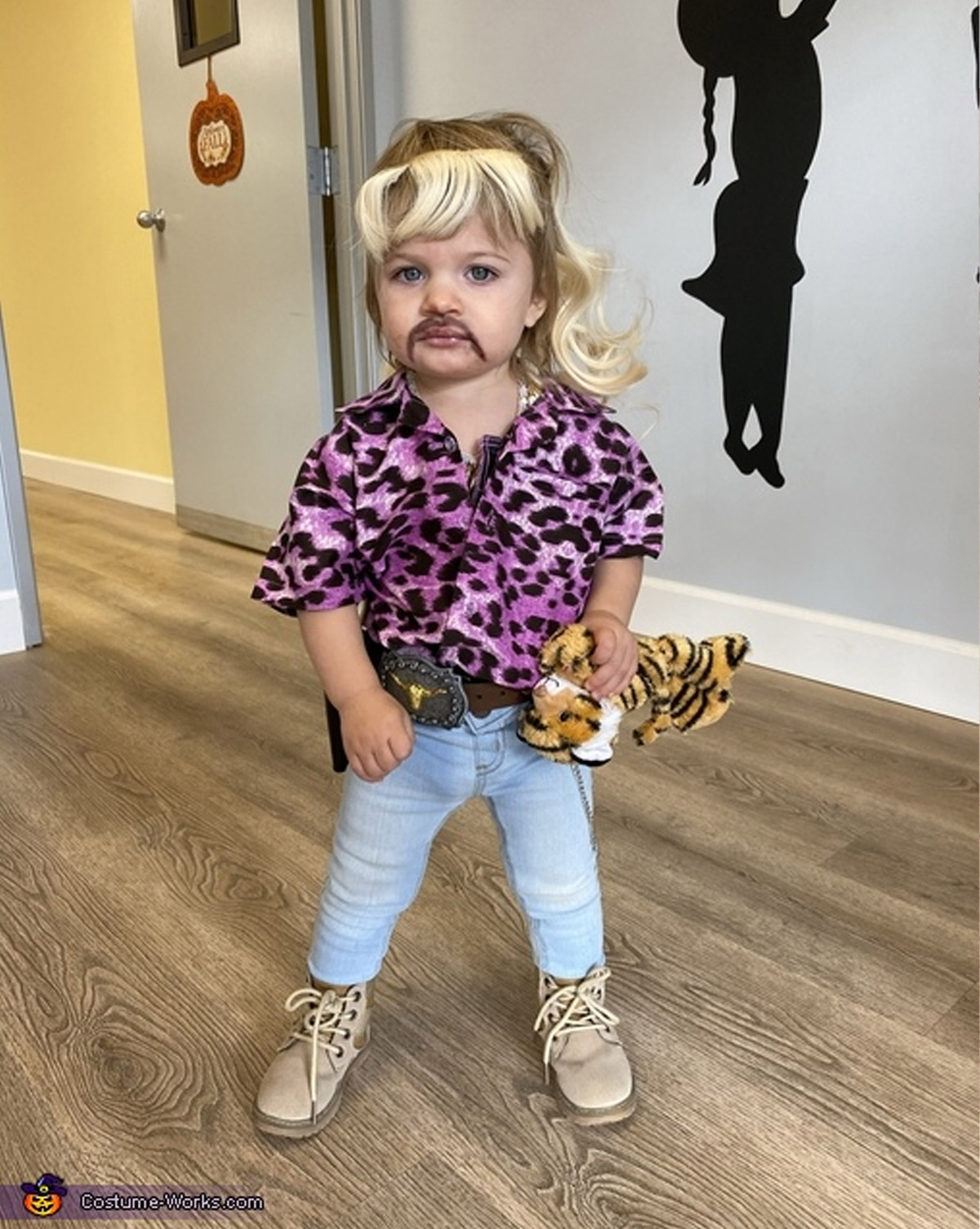 Credit: costume-works.com
An entry for the 2020 Best Halloween Costume contest organized by Costume Works, this hilarious Tiger King costume is sure to turn heads while trick or treating with your little ones.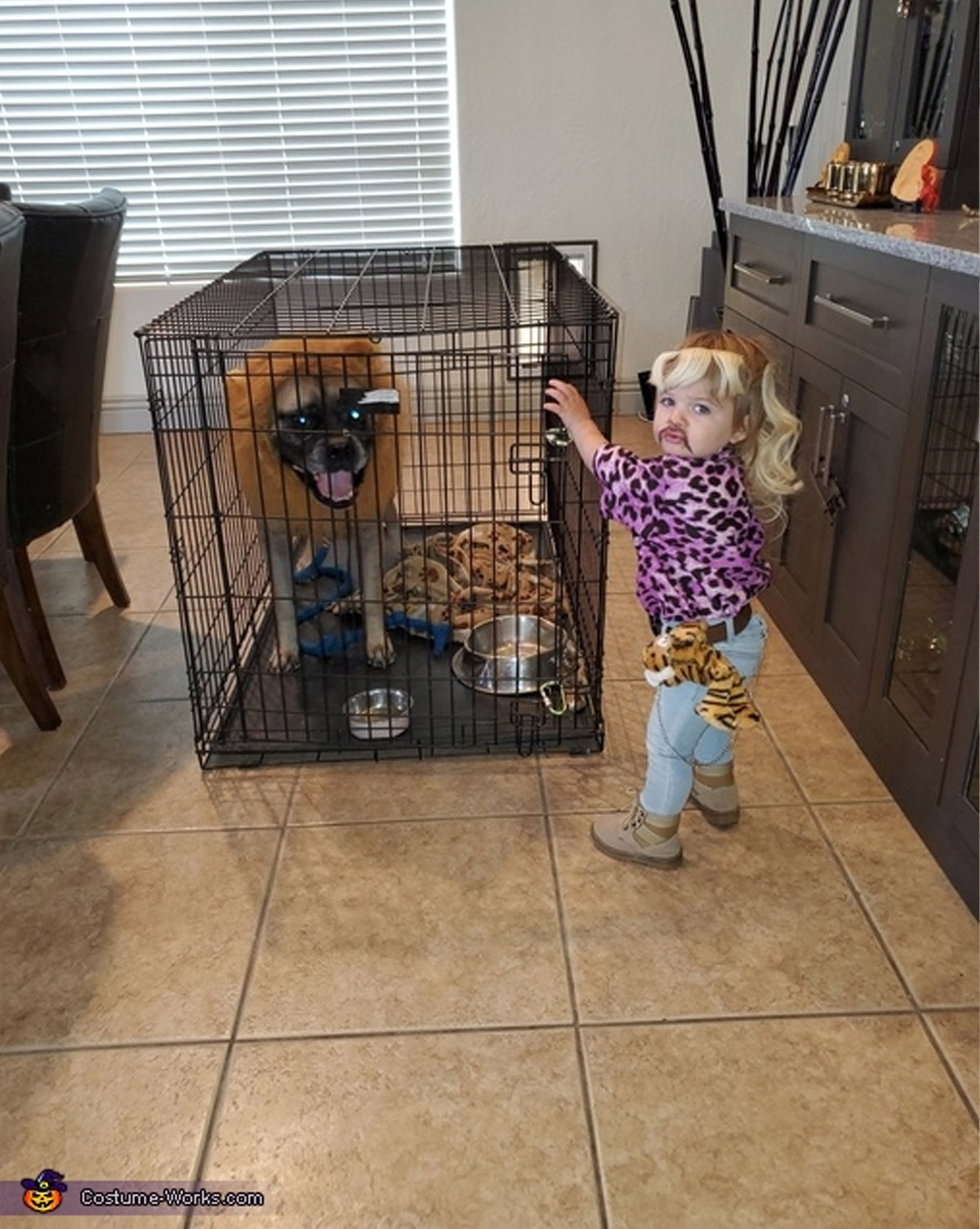 Credit: costume-works.com
The little kid costume was created by some creative mom named Dara, who had the following witty remark to share, "This is my 16 month old daughter Sienna. We decided to give her a funny costume this year and I hope she forgives us one day!" Poor Sienna!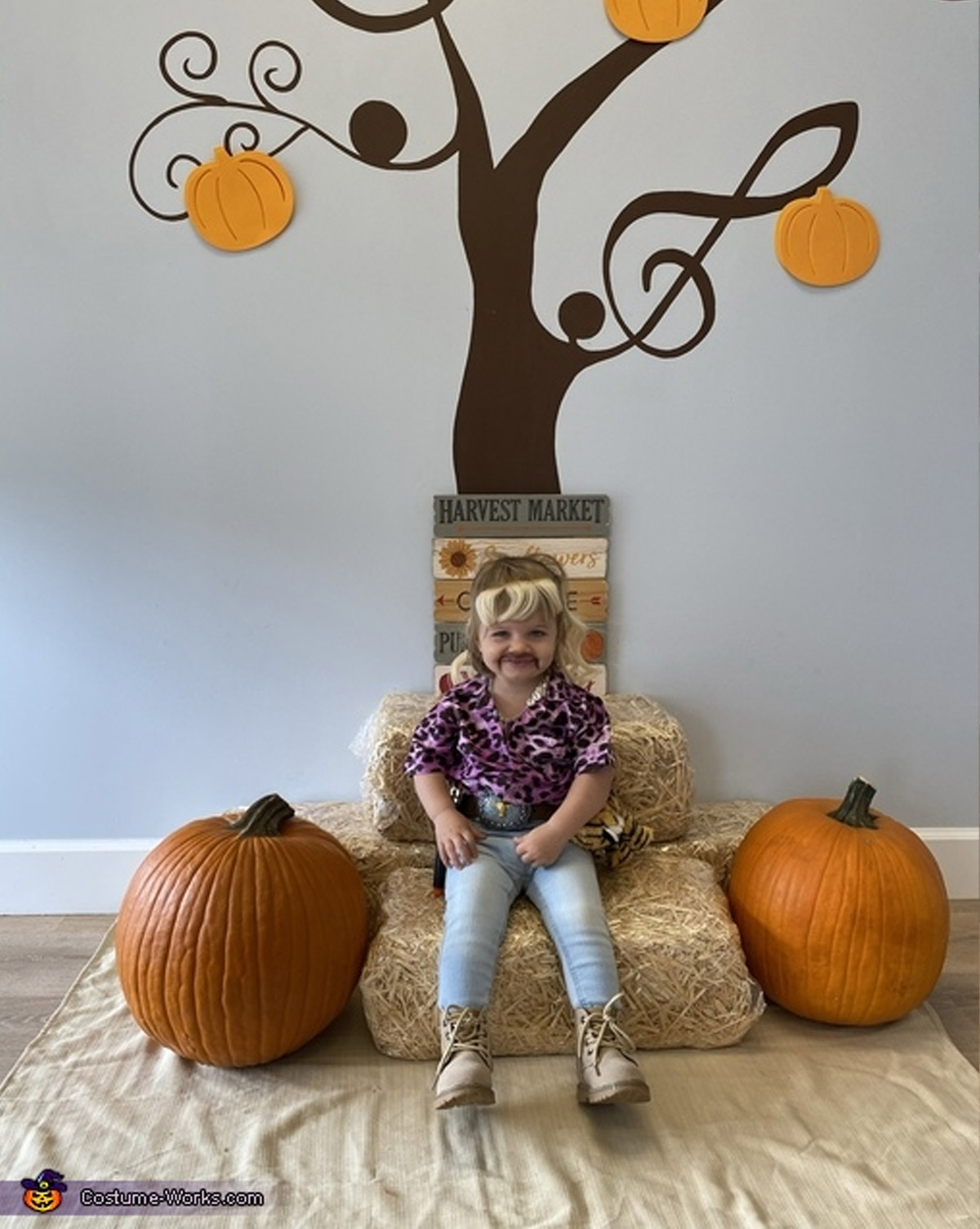 Credit: costume-works.com
The adorable costume is complete with Joe Exotic's iconic blond mullet, leopard print shirt and super fashionable handlebar mustache. To nobody's surprise, the homemade baby costume won 1st place in the Cutest Baby Costume category in the competition!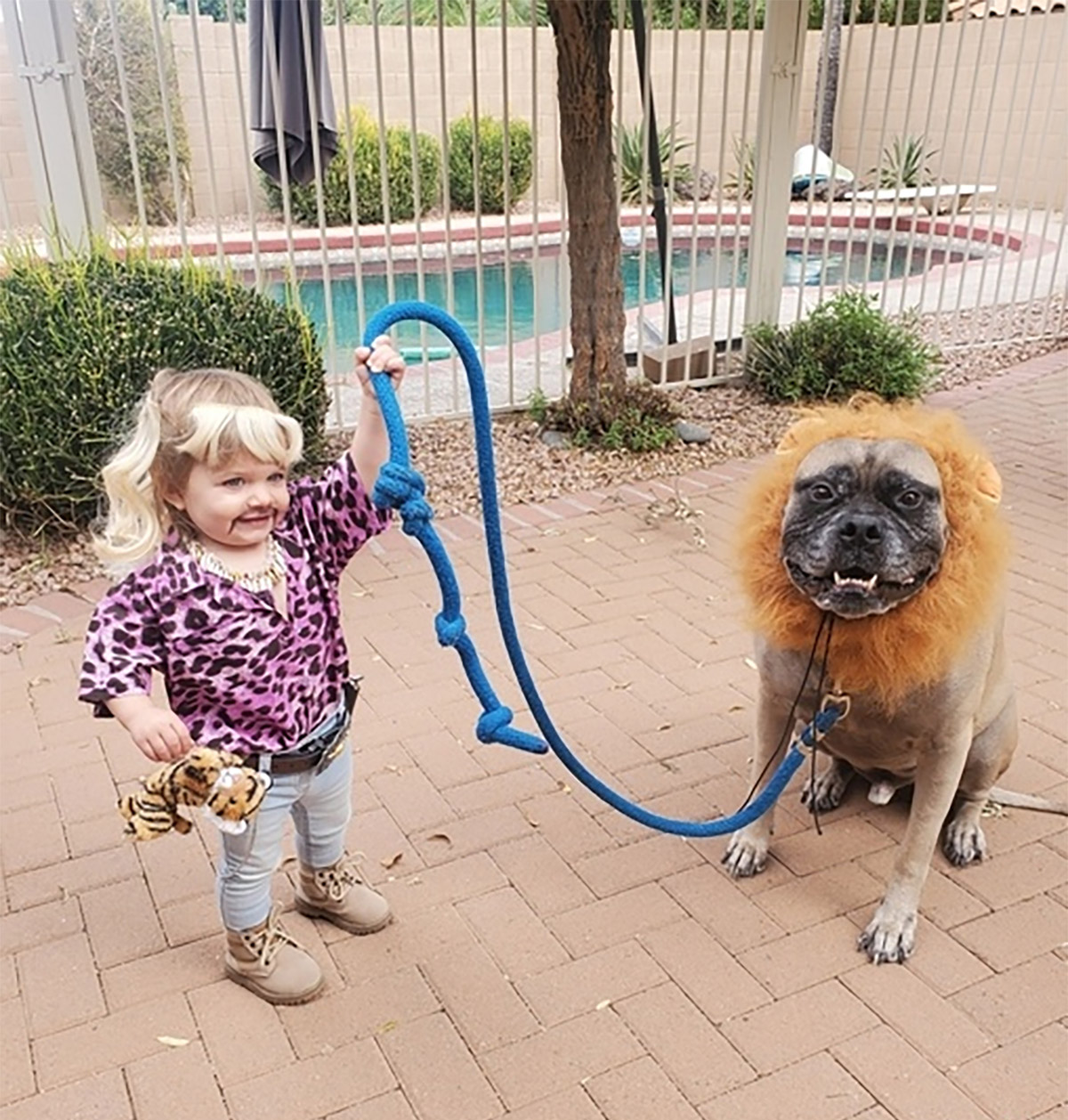 Credit: costume-works.com
While this particular Joe Exotic toddler costume may not be for sale at this time, you can easily make your own by copying the look found in the contest entry. Feeling too lazy to DIY a costume? There are tons of products on Etsy that will make you feel truly.. exotic this Halloween, like this Joe Exotic wig or these utterly terrifying Tiger King masks.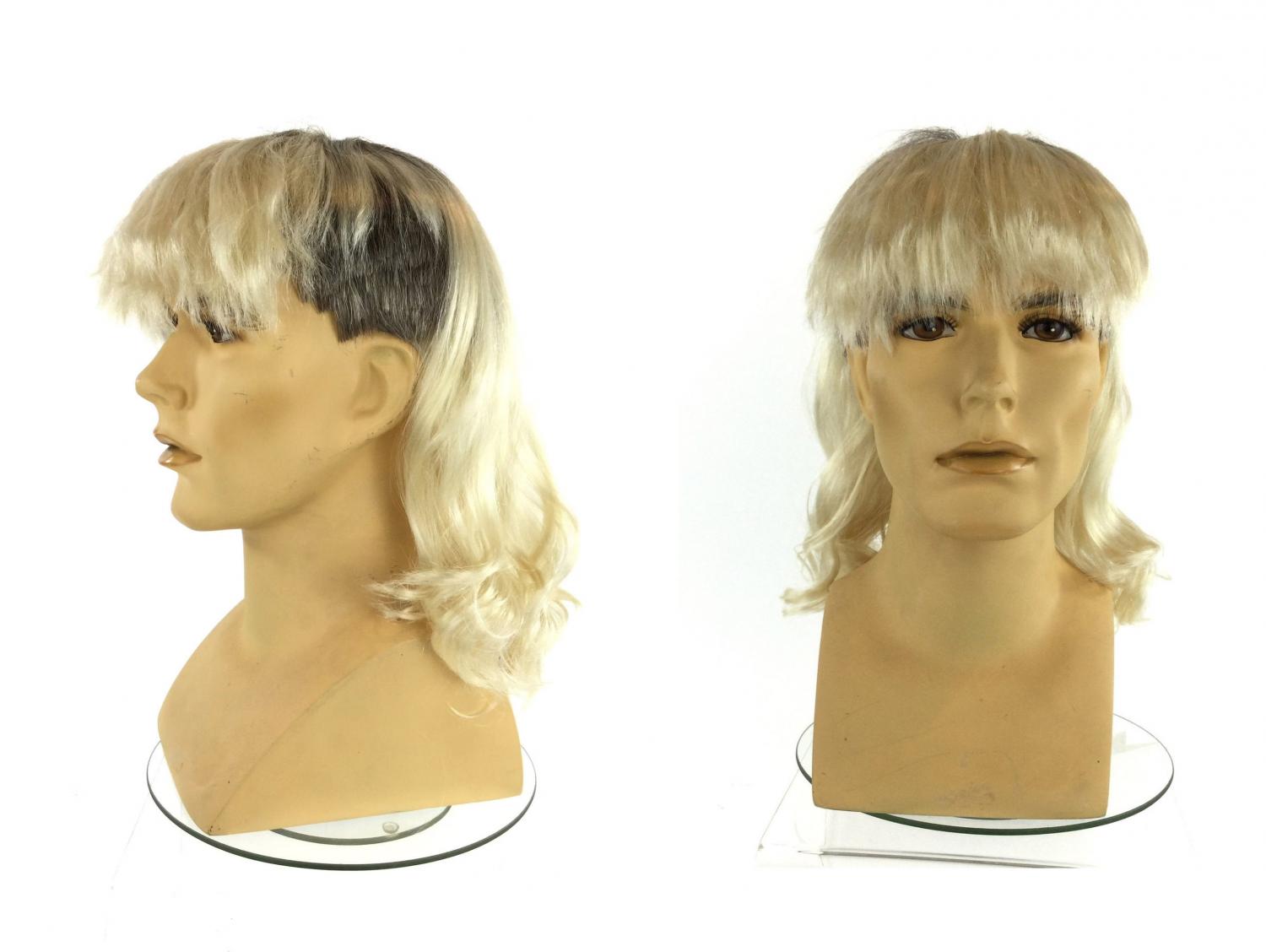 Source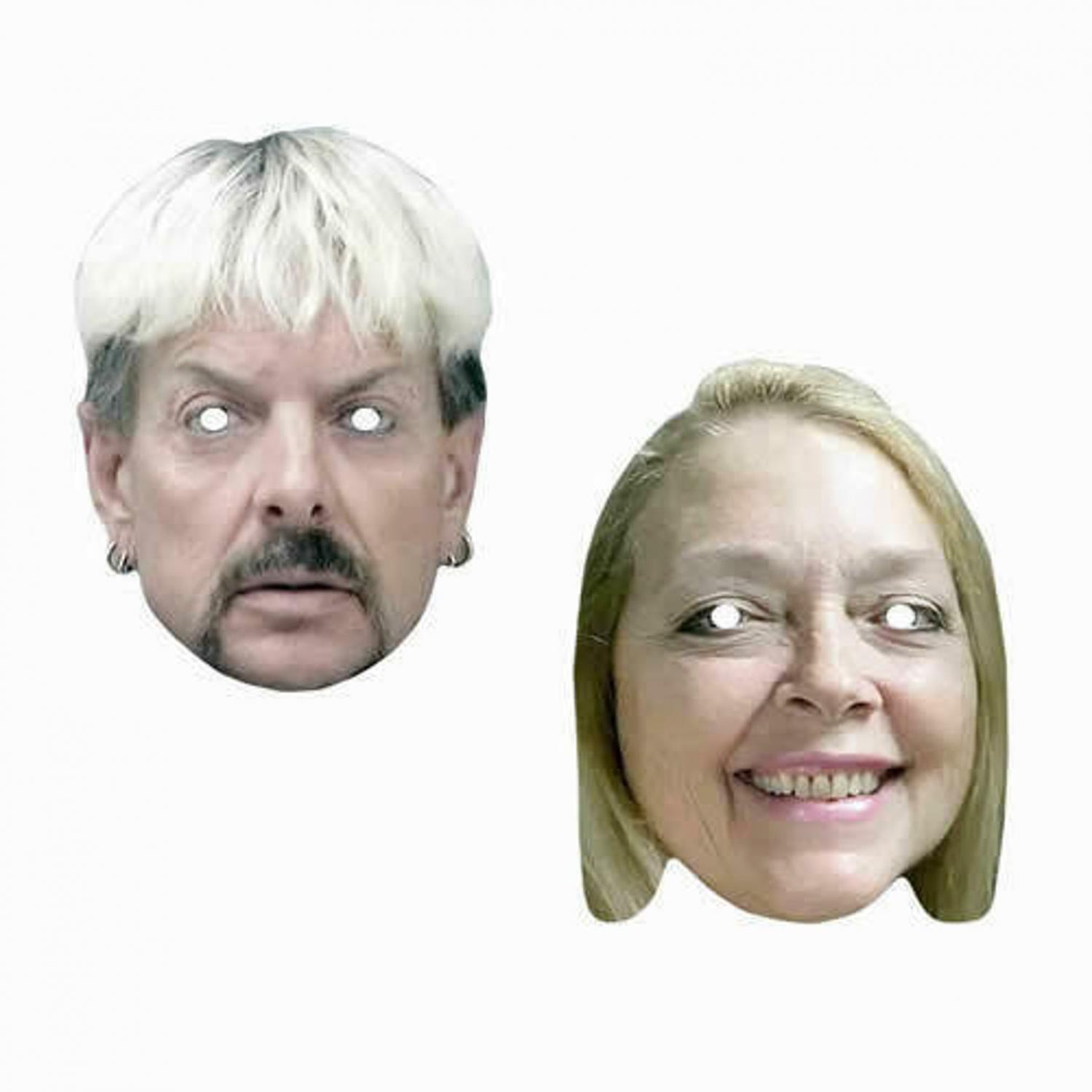 Source
You can also be the toothless tattooed boyfriend from Tiger King with this shirtless cosplay tattoo shirt!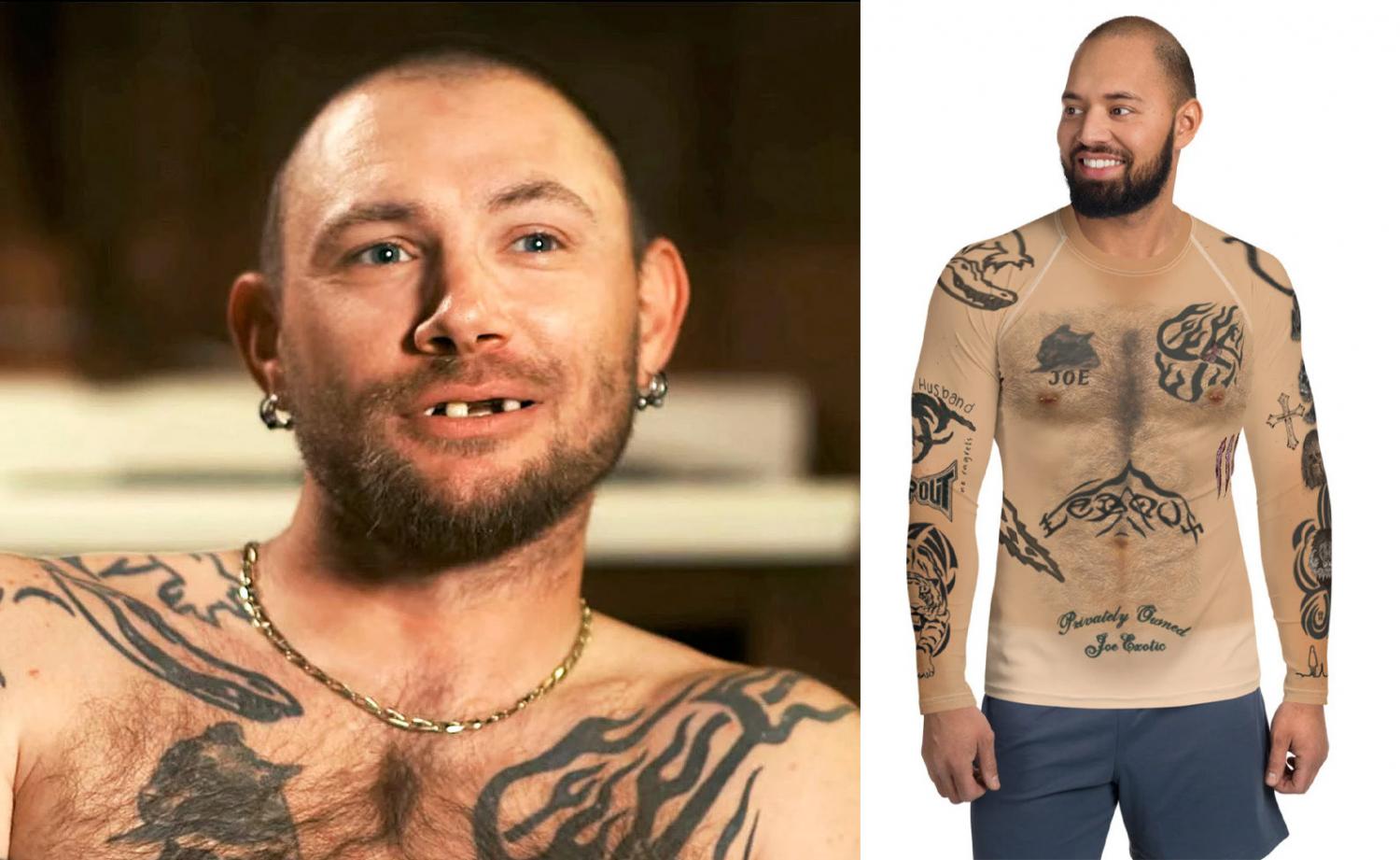 Source
Check out some of these other hilarious Tiger King themed items we've posted below!
There's Now a Pattern To Create Your Very Own Crochet Joe Exotic Tiger King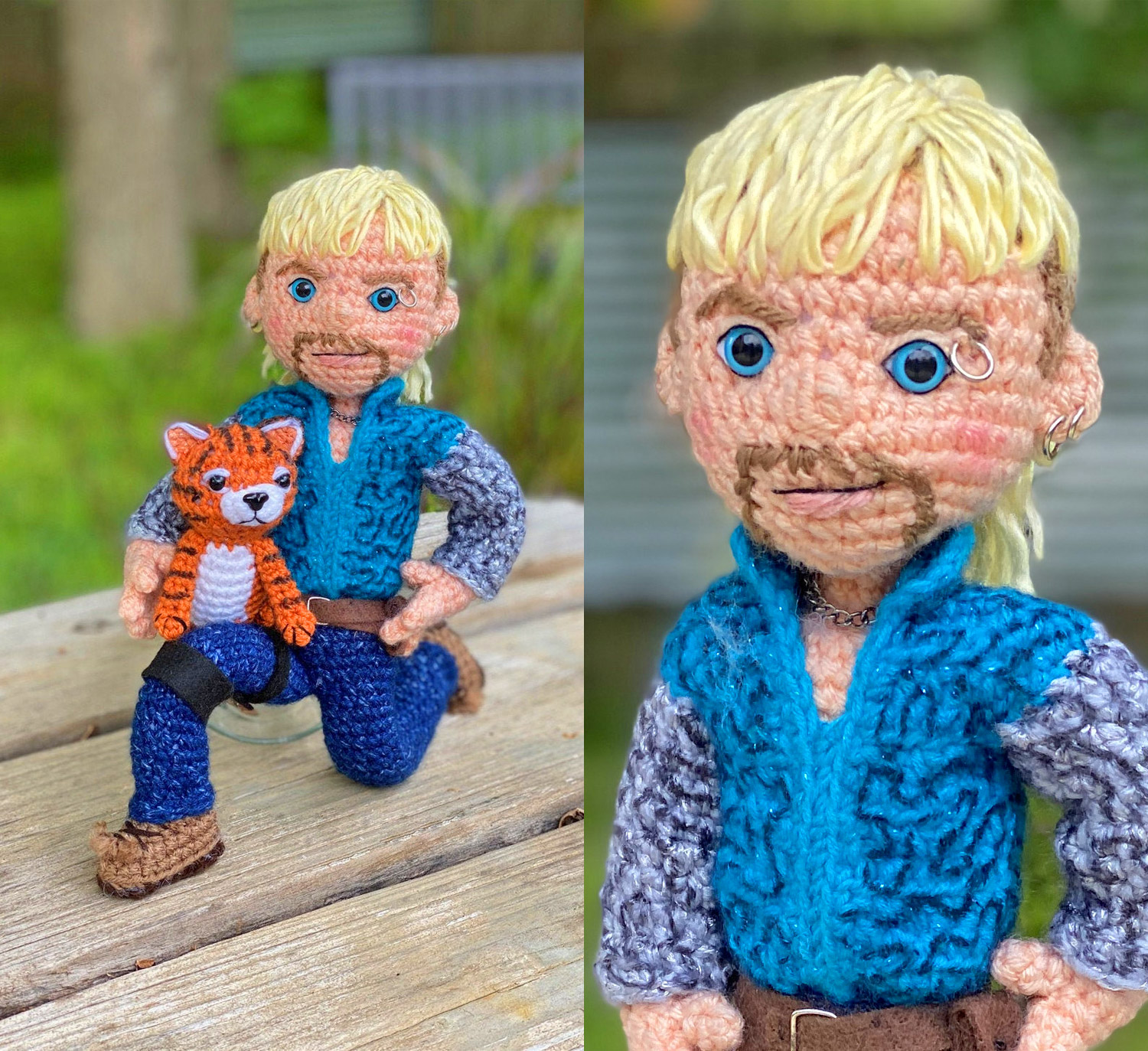 Source
These Joe Exotic Tiger King Christmas Ornaments Have Us Dying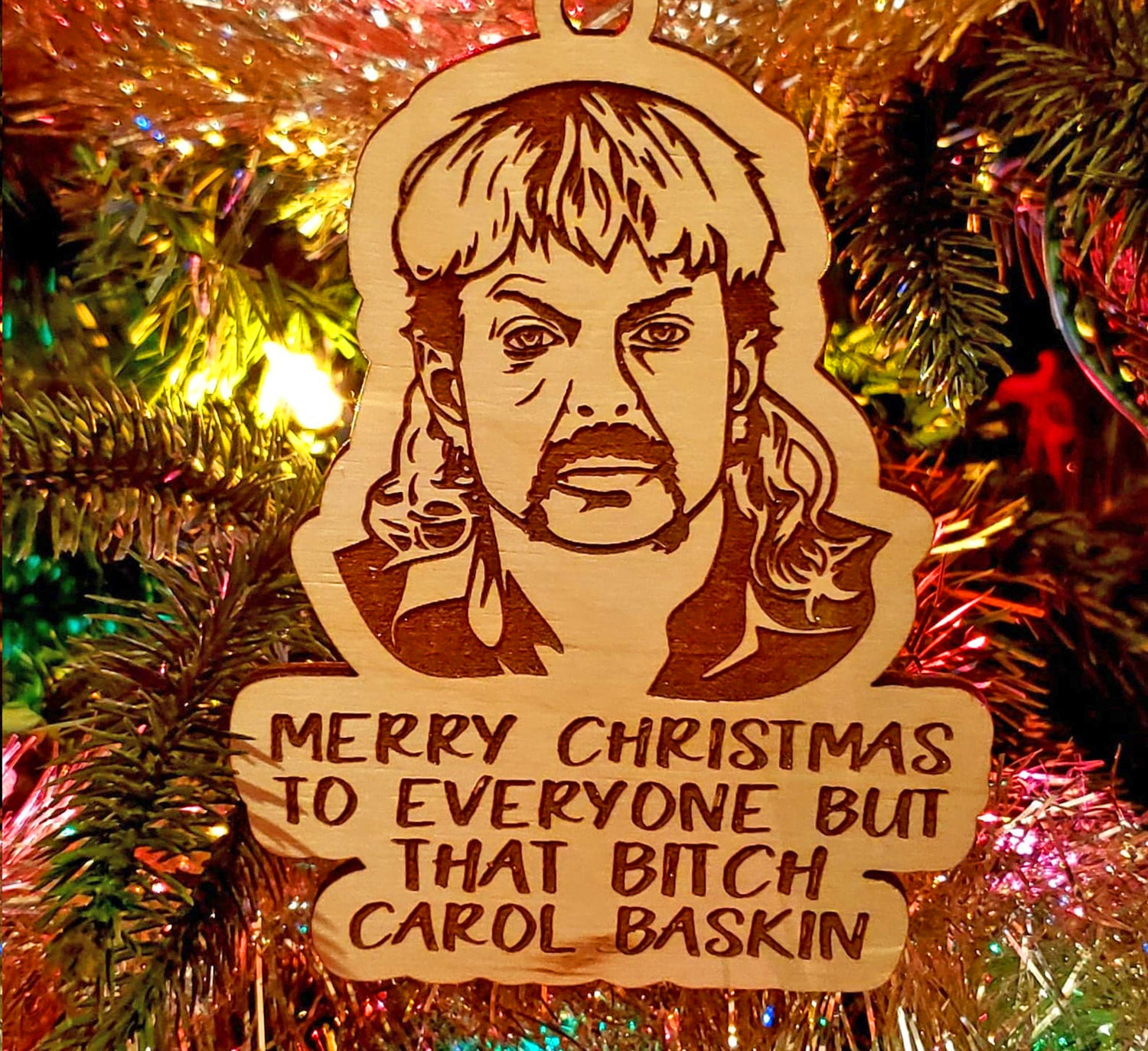 Source