This Portable Car Tire Pump Can Inflate Your Tires in an Emergency
By Ryan on 01/26/2017 8:35 AM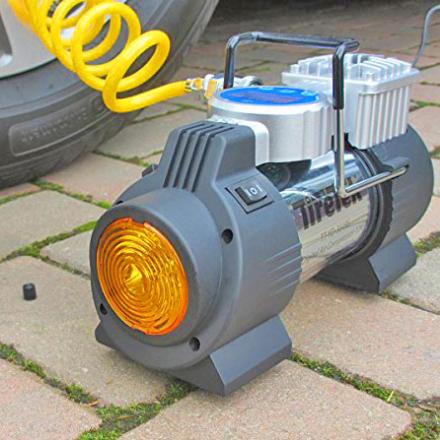 It's been a long cold winter and your low tire pressure light just came on. Not to worry! The TireTek Portable Tire Inflator plugs into your car's cigarette lighter or 12V outlet to give you an air supply when you desperately need it. This pump can inflate the average car tire in less than three minutes and get you back on the road. It has a 10 ft long cigarette lighter power cord and three additional nozzle accessories.
Don't drive to the gas station and wait in line for their pump which is probably out of service anyways, the TireTek Portable Tire Inflator Pump is compact and powerful so you can keep it right in your trunk. It comes with rubberized feet to keep it sturdy and very quiet while in use. Plus, it uses a 140W/15AMP12V DC inflator that can run 40LPM with a maximum pressure of 100PSI.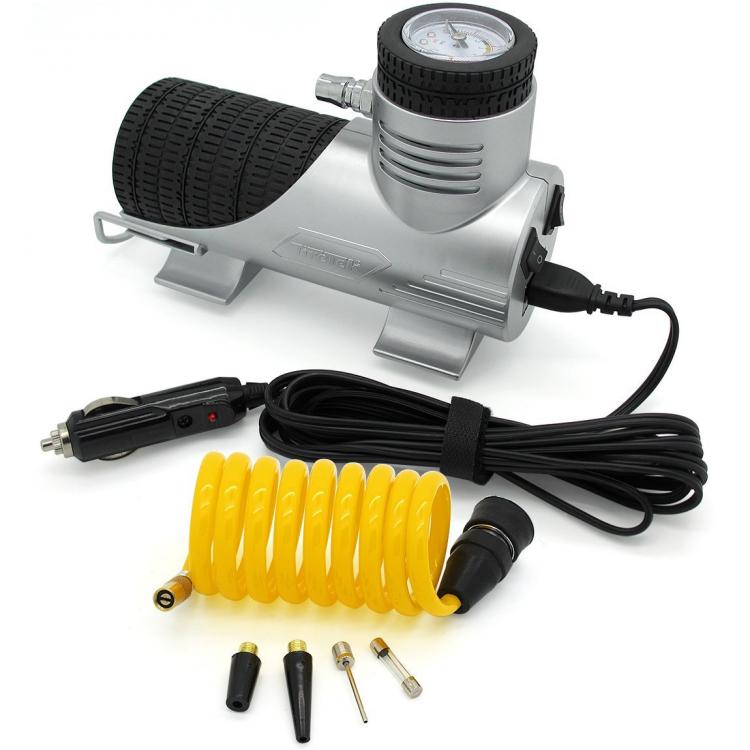 The TireTek portable car tire inflator has a quick-connect hose coupler and comes with a super bright LED light to help you see and be seen in the dark.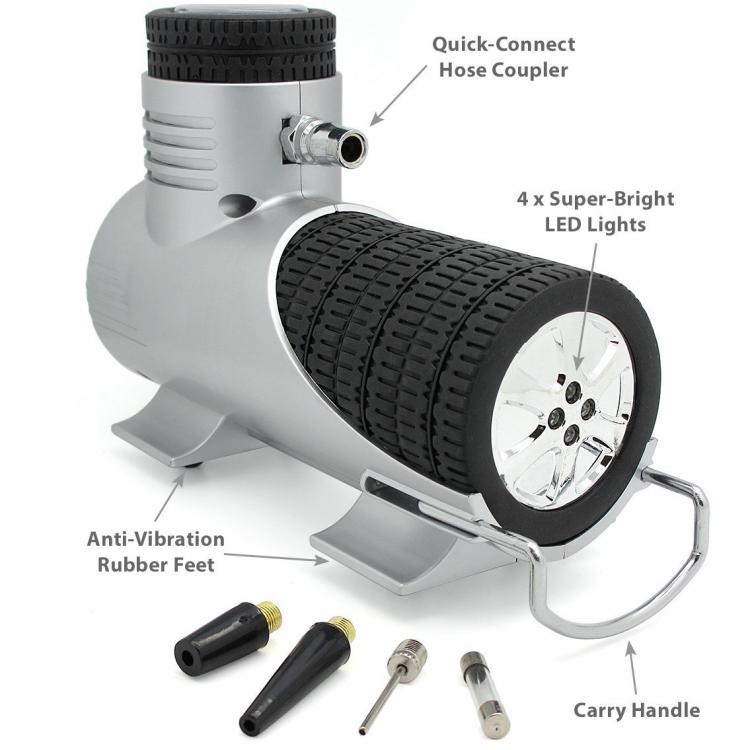 It has a 5 foot air hose making it convenient to reach any of your tires.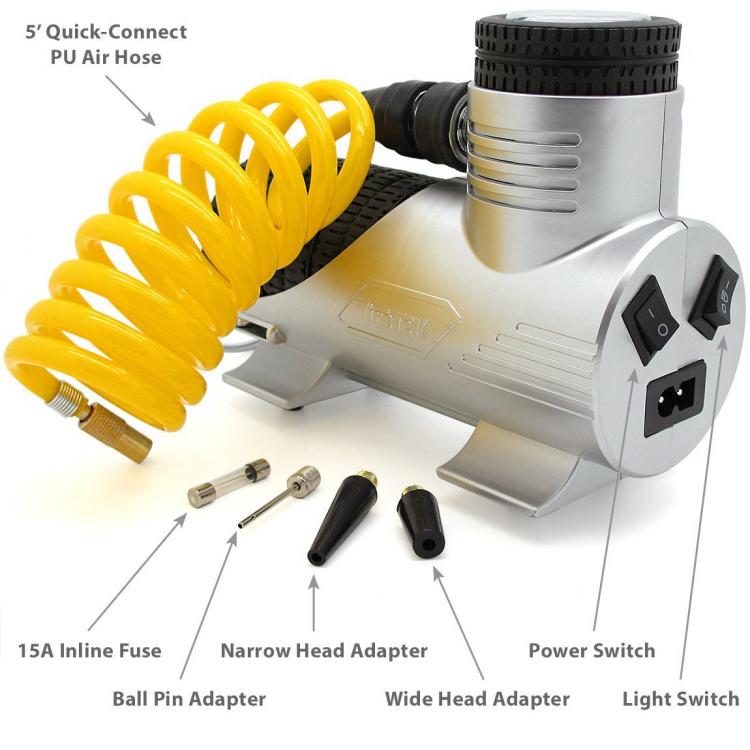 The pump is simple to operate and has an easy to read tire guage ranging from 0 to 100PSI so you can easily see how pressurized your tires are.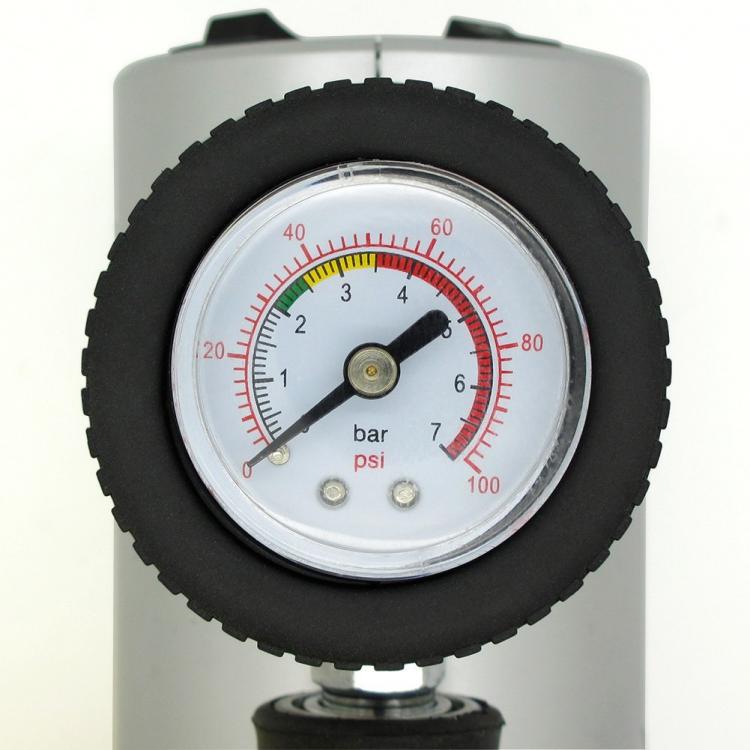 The entire unit is compact and can be packed away in a storage bag you can keep in the trunk of your car.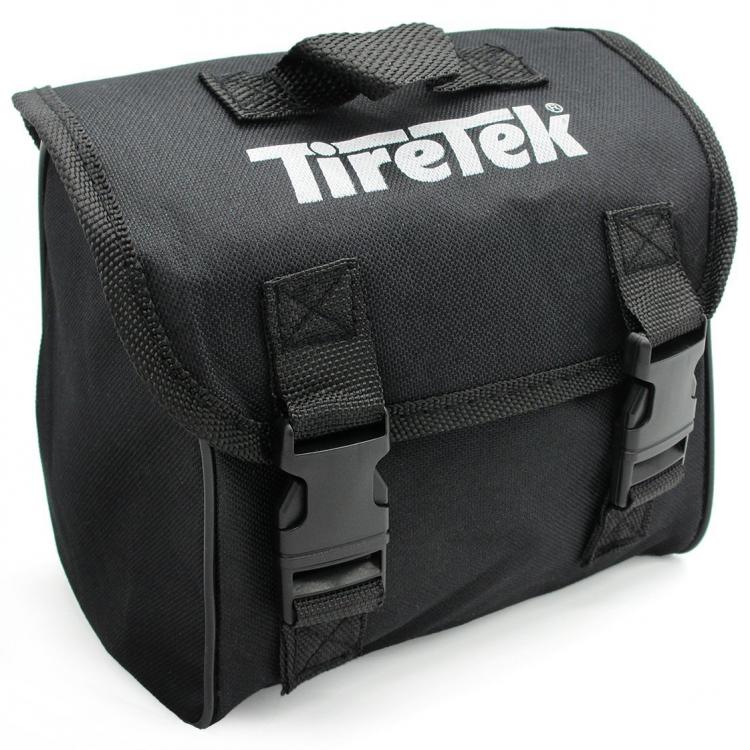 Check out the TireTek portable tire inflator in action via the video below.
Subscribe To Our YouTube Channel