Tiny Leaf Blower Helps You Clear Crumbs From Your Desk and Keyboard
By Ryan on 11/29/2018 3:28 PM (Updated: 07/31/2019 10:36 AM)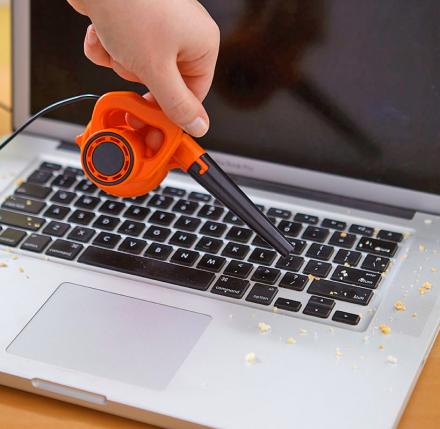 You've probably seen the mini desk vacuum that helps you clean up your desk of crumbs, hairs, and debris. But if you have a bigger mess on your desk or keyboard that needs some extra power put into it, this tiny leaf blower desk cleaner might do the trick. It's self-touted as the world's tiniest leaf blower, and it lets you blow your desk clean with air, while look extra awesome while doing so.

View all mini tools here
The mini leaf blower looks actually just like a real leaf blower except that it's a fraction of the size. It plugs right into your laptops USB port and there's a button on the handle to turn it on or off. There's even a removable extender that you can take off/on and remove to clean.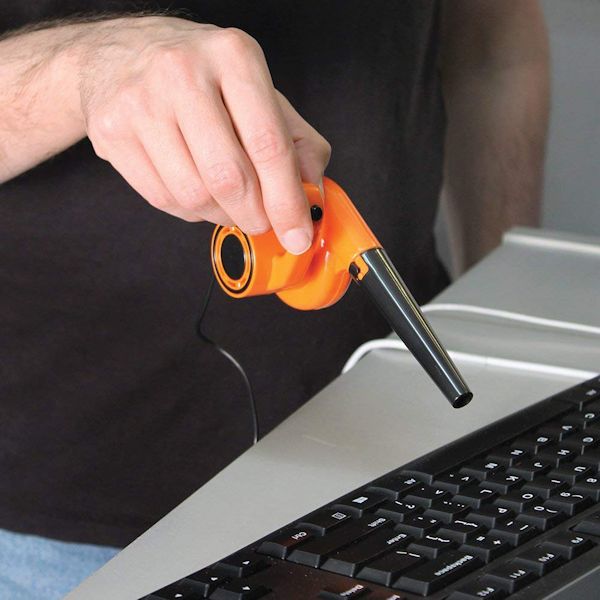 The tiny leaf blower desk/keyboard cleaner is orange and black in color, measures just 6 inches long, and features an extra-long USB cable to get to those far reaching corners of your desk.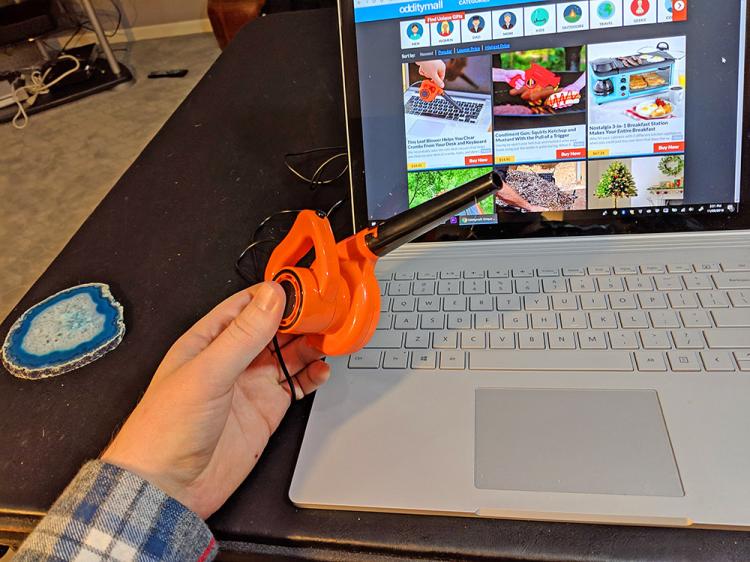 Not only is there a tiny blower to clean your desk, but there's also a tiny handheld vacuum, as well as a tiny toolbox that contains a mini measuring tape, along with a super tiny flat-head and Phillips head screwdriver.