Game Of Thrones Iron Throne Cat Bed
By Ryan on 01/20/2019 9:32 AM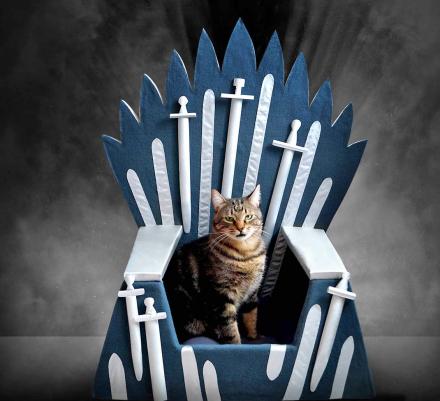 You are a fan of Game of Thrones, so naturally your cat is as well. You live in the same house after all. They just act like they aren't paying attention, but the truth is, they secretly want to rule Westeros, battle dragons and sit on the Iron Throne. Admit it, you can picture your cat sitting on this Game of Thrones Cat Bed while you hear the theme song playing in your head. Your dog will love it too. Maybe the two will fight over it just like in the show.
This throne fit for a feline measures 17" deep x 24" wide x 31" tall. It is made with plastic swords painted in silver and includes two color pillows. Well, here's your cat's throne, but the real question is, which house are they aligned with? Are they a Stark, a Lannister or one of the other factions?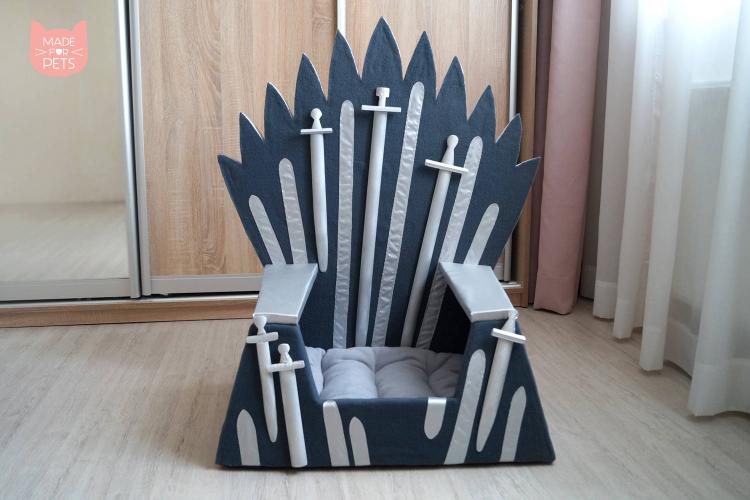 Just make sure that this cat bed is facing the TV so they never miss any Game of Thrones action. Ironically, this Iron Throne is more comfortable than the real thing. It figures cats would get a comfy throne, while humans get poked by swords and can't sit still. Cats somehow always get their way.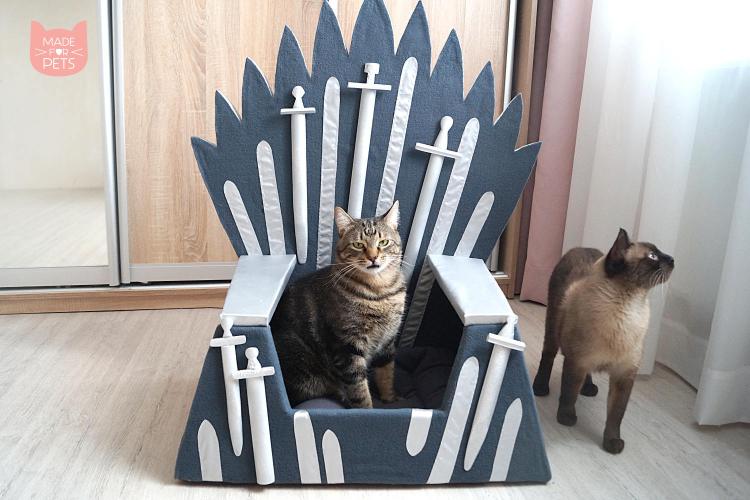 Plus, who says it can't be used as a Game Of Thrones dog bed as well!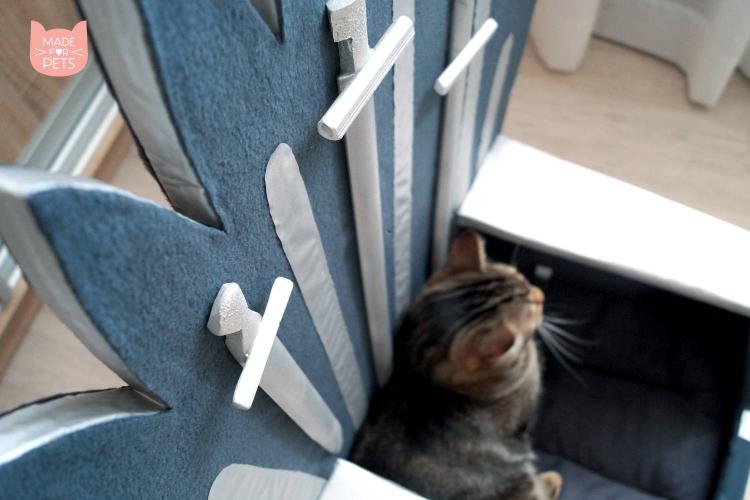 Check out the Game of Thrones Cat Bed in action via the video below.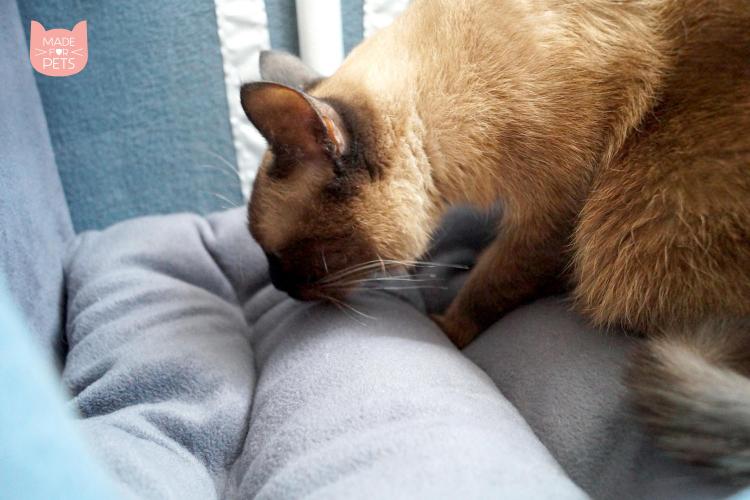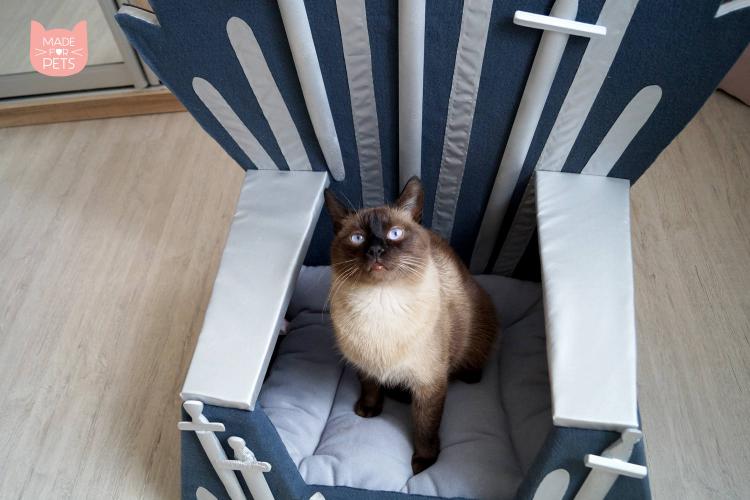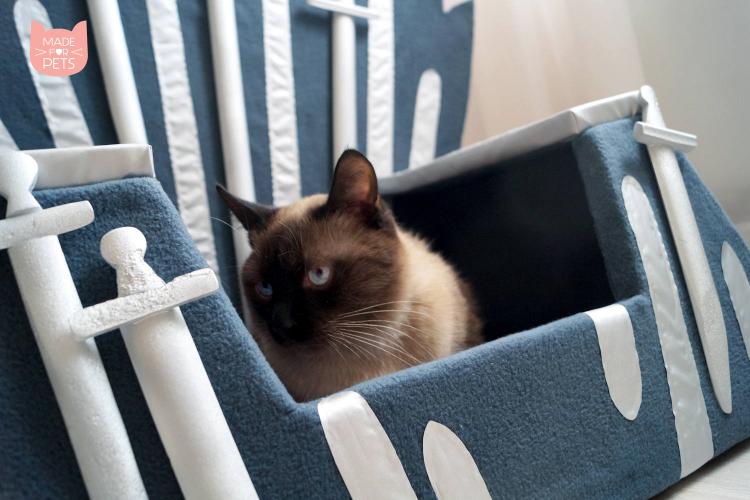 Subscribe To Our YouTube Channel