You Can Now Get a Retro Mountain Dew Mini Fridge For Your Desk at The Office
By Ryan on 03/17/2020 8:55 AM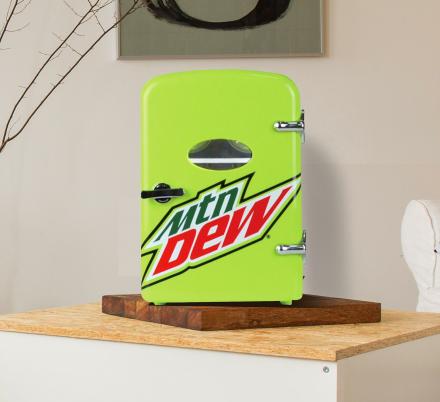 There are two types of people in this world, those that love the dew, and those that think it tastes like battery acid. There's really no in between. If you consider yourself one with the Dew, this Mountain Dew mini fridge might be for you! It's a quality little mini fridge that can hold and keep chilled up to 6 cans of your favorite liquid that you drink at work! No, it doesn't actually have to be Mountain Dew, even though it would be the purest form of blasphemy if you didn't use it to hold the Dew.

Versions:
Mtn Dew | Pepsi | Dr. Pepper | Budweiser
Believe it or not, Mountain Dew is still thriving, and they're actually coming out with a bunch of new flavors, including mountain burst, spark, frost bite, and more. This way you can add a large variety of Mountain Dew flavors to your new mini fridge. The elegant little mini fridge sits perfectly on your desk, a bookshelf, or any other handy spot in your office or at home. You can also put it right next to your bed so you can get a blast of sugar right when you wake up!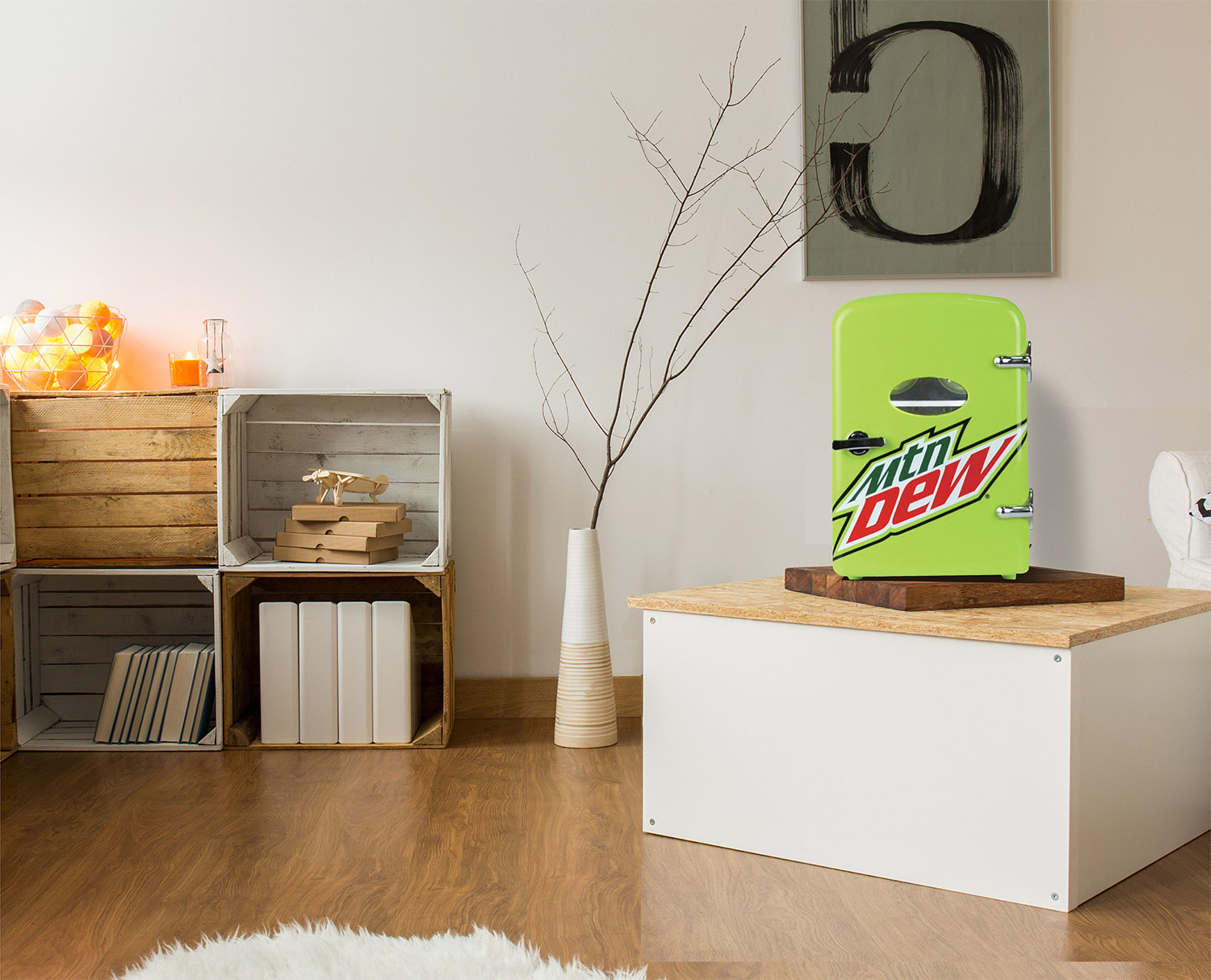 The Mountain Dew mini fridge includes both a 12 volt car adapter and a home outlet plug so you can even use it while on the go in a car, boat, trailer, RV, etc if you need to. The mini Mountain Dew fridge uses a dependable thermoelectric cooler that's super quiet, vibration free, and can keep your beverages chilled at a temperature between 27-36° Fahrenheit. It also features a handle on top for easy hauling, two levels of storage inside, along with a latching lock on the door to keep your items secure inside. The design of the mini Mountain Dew office fridge looks similar to the retro fridge designs from the 60's and 70's, though with a modern touch with a little preview window towards the top along with Mountain Dew Logo streaked across the front of it. Even if you're not storing sodas in there, it makes a perfect spot to store your lunch in while at the office, so you don't have to use the gross public fridge in the lunch room.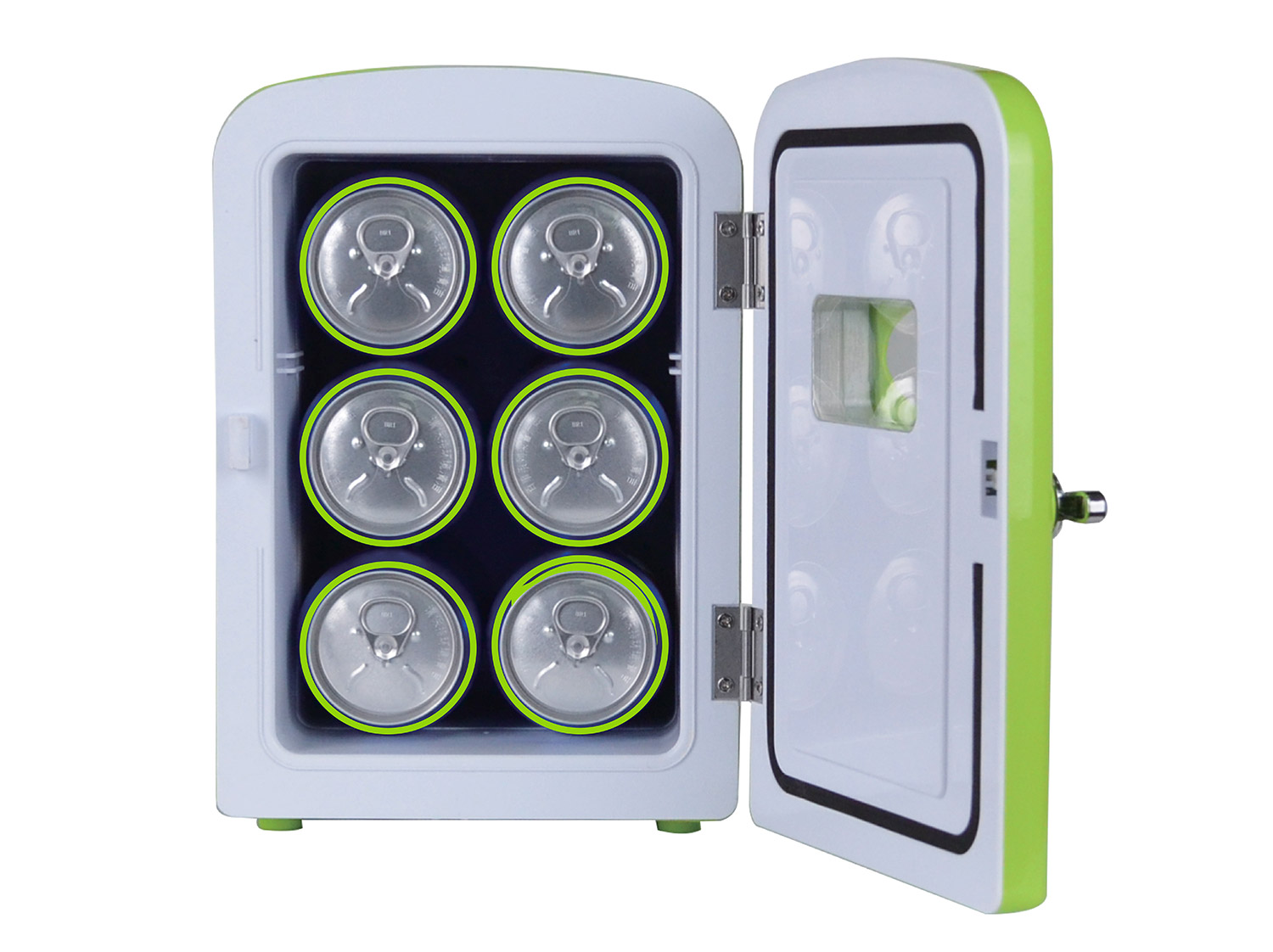 "Ideal for dorms, drivers, cubicles, nurseries, or anywhere simple drink storage is needed" Even if Mountain Dew isn't your soda of choice, the new soda mini fridge design also comes in versions for Dr. Pepper, Pepsi, and even Budweiser. Overall the dimensions of each of the themed mini fridges measures 10 inches long x 7 inches wide x 10.5 inches tall, and it weighs 4 lbs.