These Sword Campfire Roasting Sticks Will Make Roasting Marshmallows Extra Fun For Kids
By Ryan on 11/10/2022 11:16 AM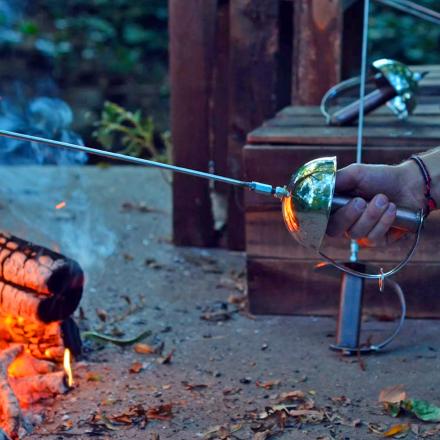 If you're out camping a lot or enjoy toasting foods on an open fire, you probably already know that the outdoors can be significantly enhanced with a little bit of fun and imagination. And when you're roasting things like hot dogs, marshmallows or other delicious food items on a stick over a campfire, you're already halfway to role-playing a sword fight — so why not embrace it?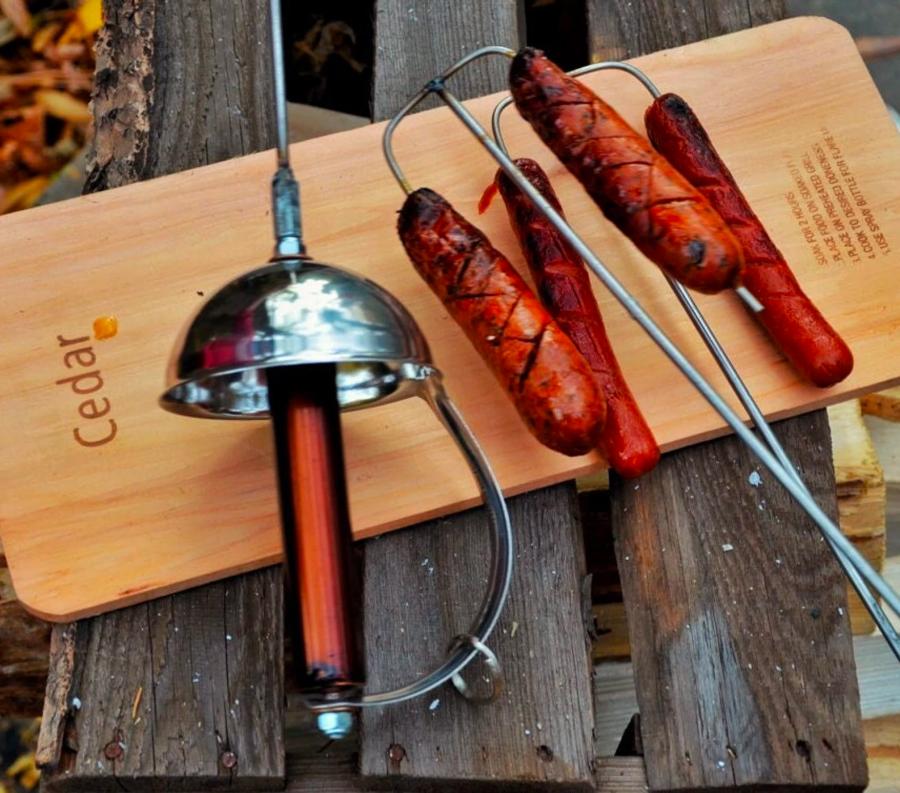 Credit: RoastyzToastyz
These sword campfire roasters from Roastyz Toastyz on Etsy are the perfect gag gift or entertainment source for your next camping trip, letting you pretend you're a master with the sword who's not afraid to eat your enemies after you maim them — literally!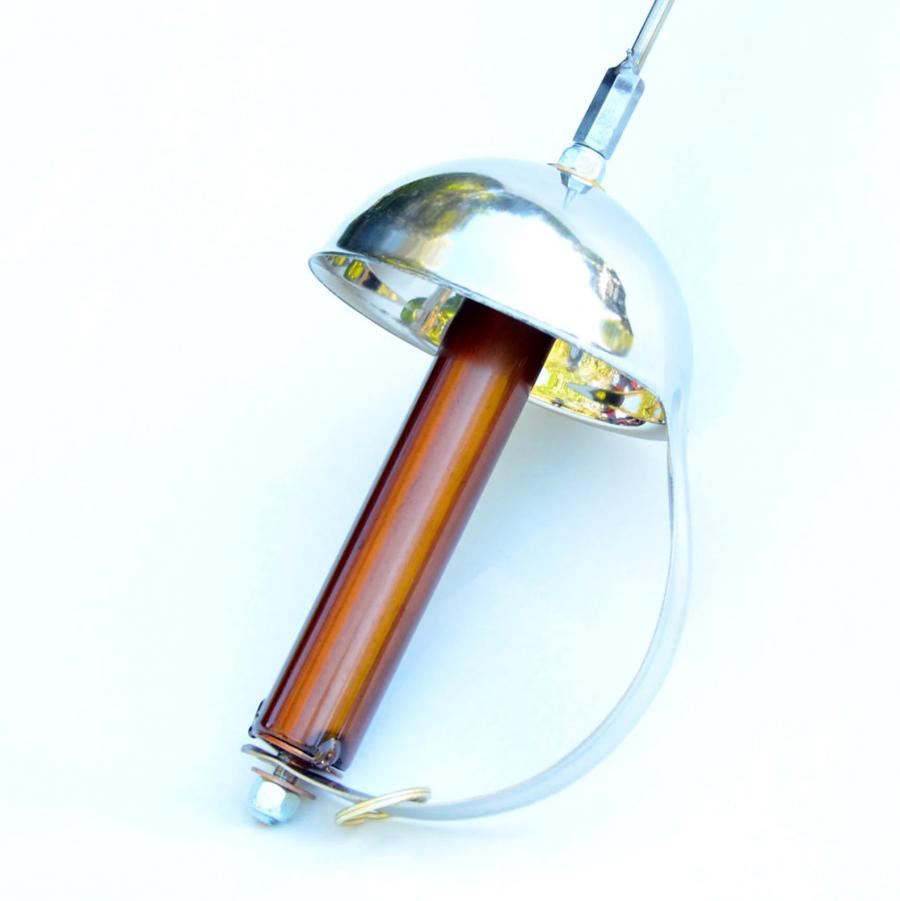 Credit: RoastyzToastyz
Now it's easy to imagine having a swordfight while you toast your hot dog, marshmallow or another snack on an open flame, using this sword campfire roaster that will make you look straight out of the Zorro franchise!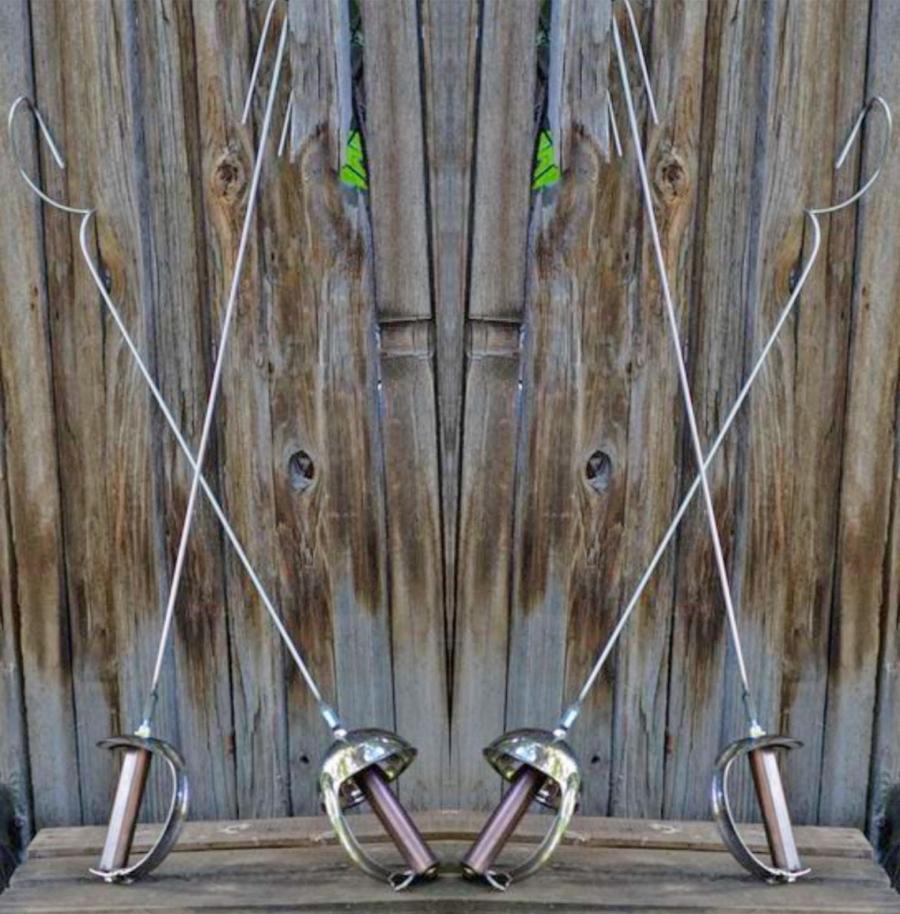 Credit: RoastyzToastyz
Purchase of this sword campfire roaster comes with the sword handle and the roasting tip, as well as interchangeable hot dog, marshmallow and tart roasting tips for the ideal fit. It also comes with a manual rotating tip, so you can easily switch which side of the hot dog, marshmallow or other treat you're roasting at any given time without moving your hand too much!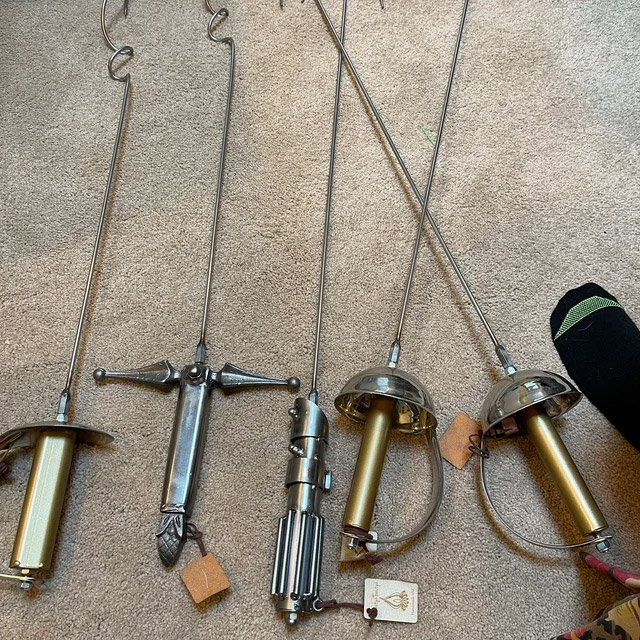 Credit: RoastyzToastyz
The sword marshmallow-hot dog roaster also includes a heat shield handle hilt that doubles in purpose as both a role-playing tool and a practical heat blocker that will let your hand get as close to the fire as you need for the perfect toastiness.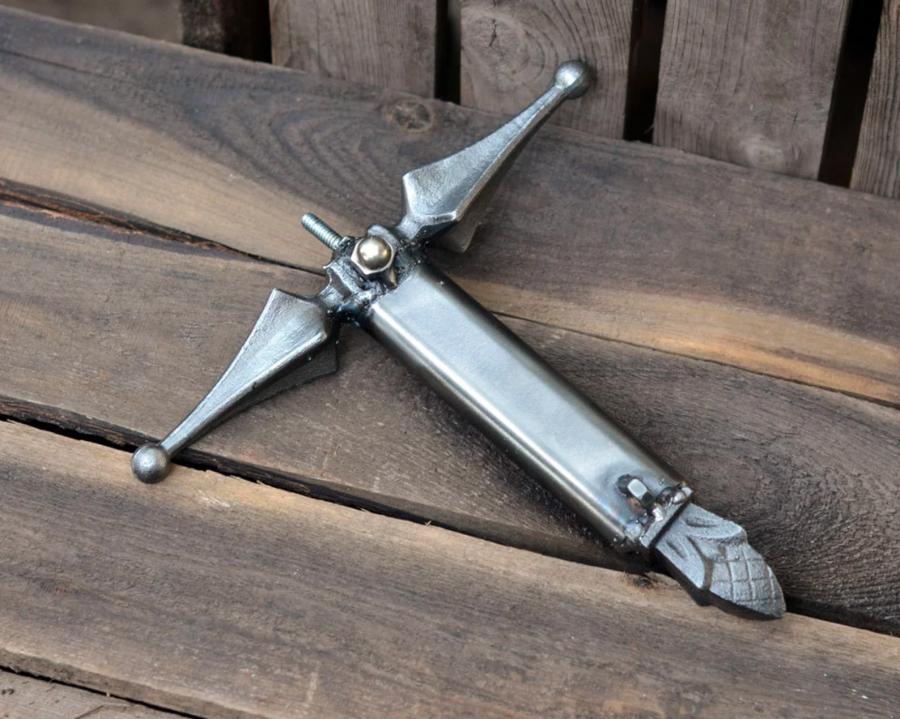 Credit: RoastyzToastyz
This makes it ideal for use compared to a regular toasting stick or a found tree branch, as you watch your marshmallow-roasting competitors toast their hands by accident, showing them to be the real swashbucklers you always thought they were.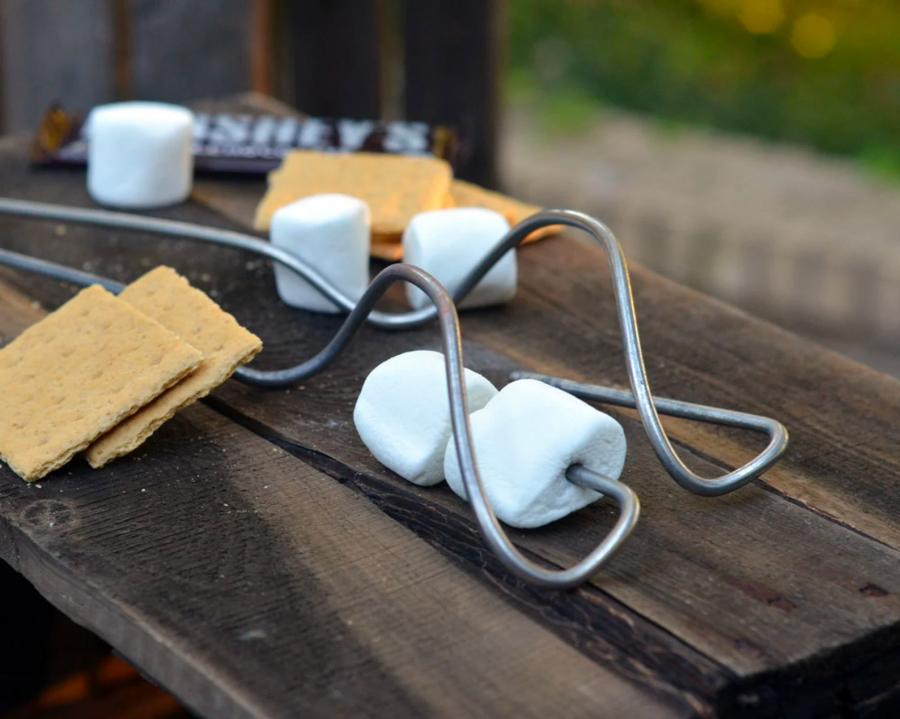 Credit: RoastyzToastyz
The hilt of the sword campfire roasters is designed to look like the sword in Zorro, so you may as well throw a few Zs into your hot dog for good measure. In addition to the Zorro-style hot dog roasting sword, you can also upgrade to the shop's family pack of sword campfire roasters which includes two Zorro-style sword campfire roasters, a civil war-style sword roasting stick, an Excalibur-style roasting stick and a light saber campfire roaster.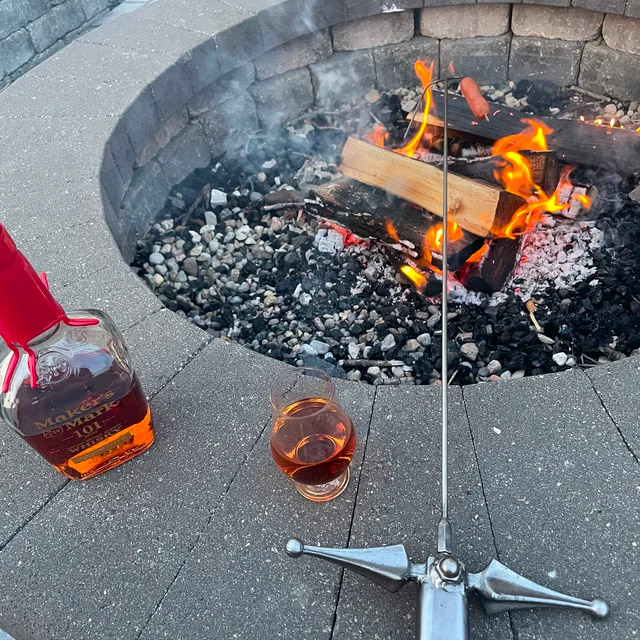 Credit: RoastyzToastyz
Those who have purchased the sword marshmallow toasters have high praise for the item, with most adding in a favorite memory of laughter from their time using them.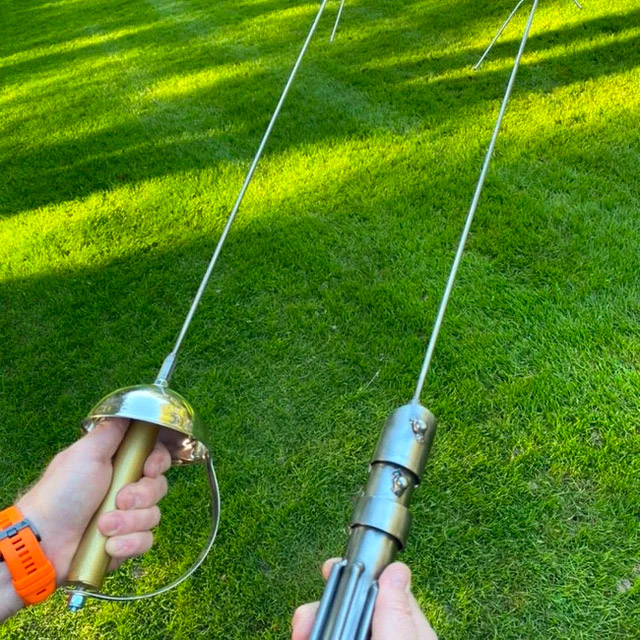 Credit: RoastyzToastyz
In a five-star review of these sword campfire roasters, The Garment Goddess wrote, "Arrived in time for Christmas! My family loved them! We had to restrain ourselves from "playing" with them :)"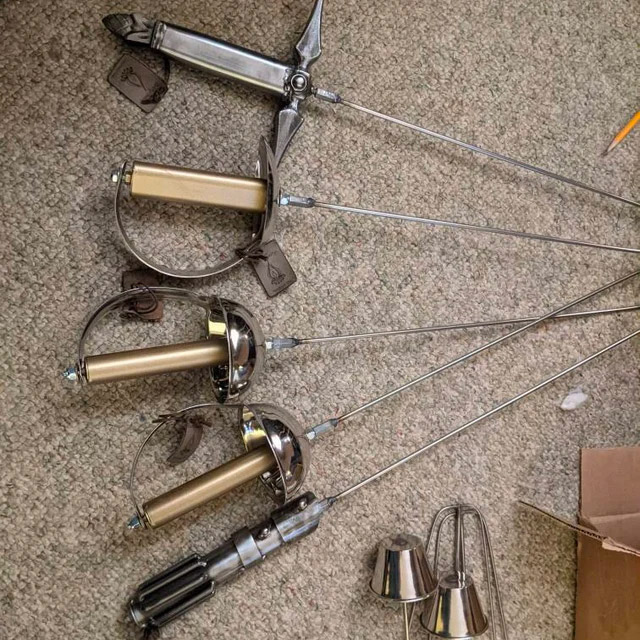 Credit: RoastyzToastyz
The sword campfire roasting stick is handcrafted in the U.S., shipping to customers from the Roastyz Toastyz shop in Salt Lake City, Utah. It's made from a durable stainless steel and the shop offers free shipping on all of its orders.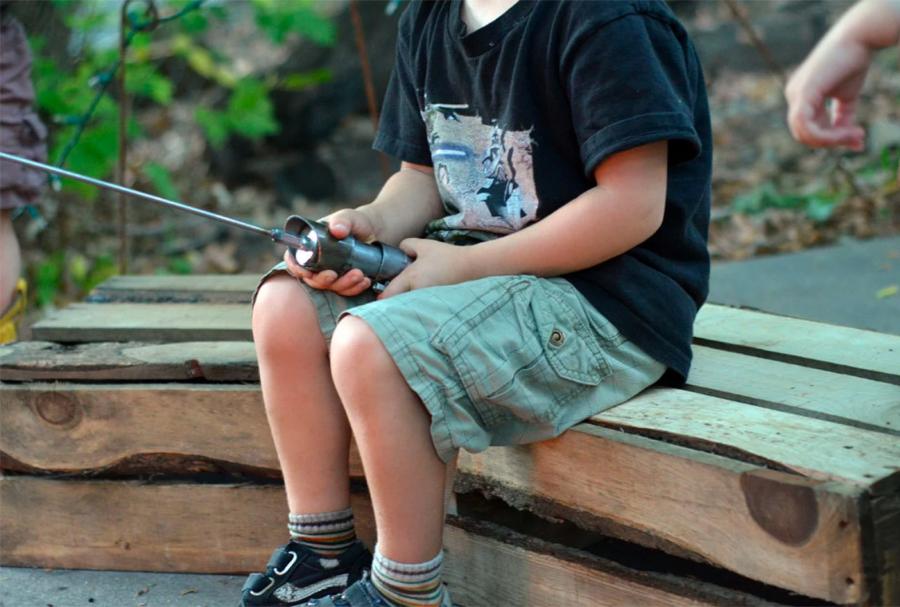 Credit: RoastyzToastyz
And if you're serious about your campfire roasting sticks, the sword campfire roaster makes a great addition to some of our past features, including the fishing pole campfire roaster, these NSFW campfire roasters or, for toasted marshmallow enthusiasts, this Gyroroaster dual-axis rotation marshmallow roasting stick. For those wanting a real sword-fighting experience that won't hurt anyone, these sword campfire roasters will let you do so with either a hot dog, a marshmallow or some kind of tart!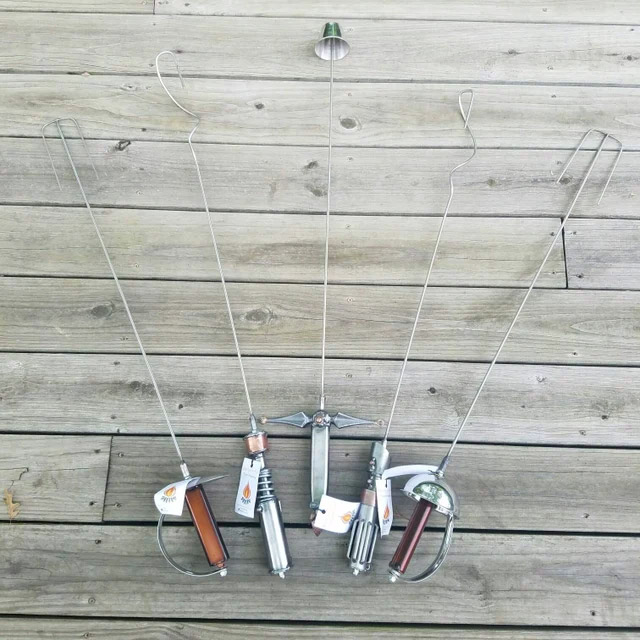 Credit: RoastyzToastyz
Get yourself a sword campfire roaster today for your next camping trip, and you'll be defending those in need in no time — one campfire-roasted food item at a time.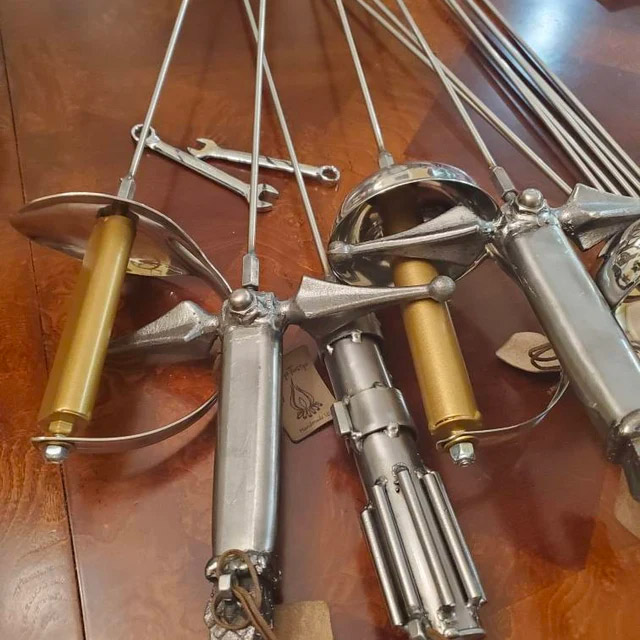 Credit: RoastyzToastyz
You can snag the sword shaped campfire roaster from their Etsy shop for around $45 bucks, or get the lightsaber campfire roaster for around $60 bucks!.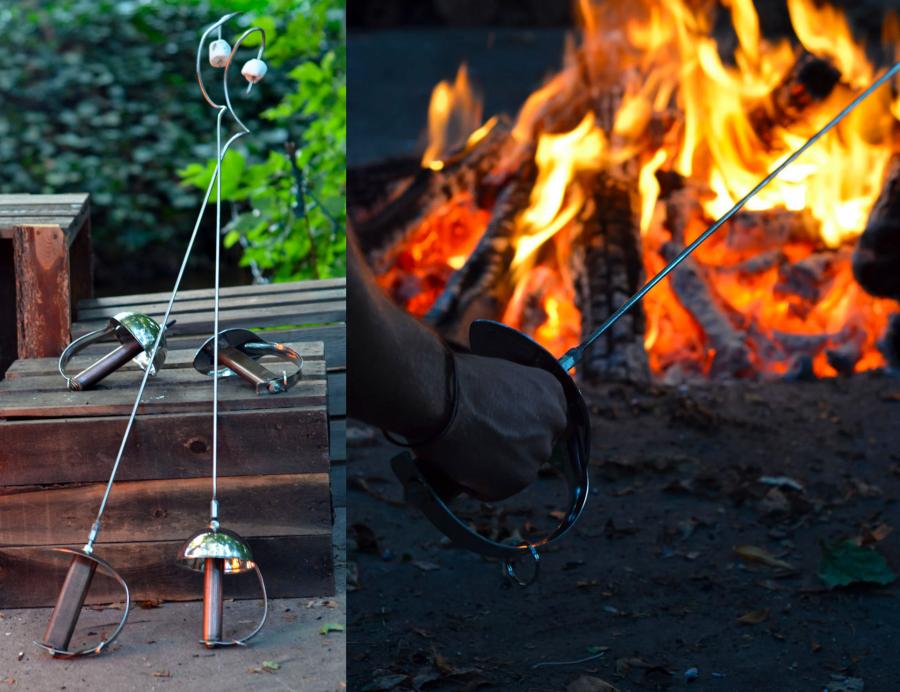 Credit: RoastyzToastyz