Every Inflatable Hot Tub Owner Probably Needs This Surround Structure For Easy Access, Drink Holders, and More
By Ryan on 01/12/2022 3:13 PM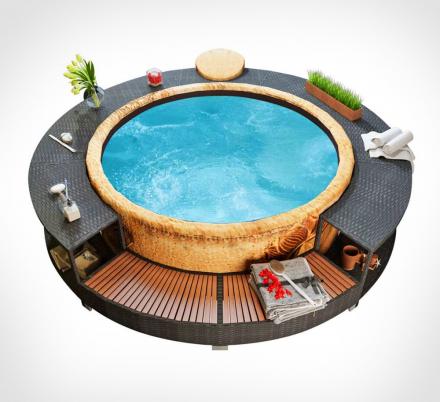 As someone who has recently purchased an inflatable hot tub, one of the only complains I have is that there's really nowhere to set a drink. Granted, we did get a little table that attaches to the side of the tub, but that can only hold so many drinks, assuming you're sitting on the side it's attached to... Of course, the ultimate solution would be to get one of these incredible wrap-around inflatable hot tub structures to fully encompass your tub with drink holders, storage, and there's even a spot for easy access into your spa/hot tub.

Shapes: Circular | Square | Step only
It's called the Spa Surround, and it fully wraps all the way around your existing circular shaped hot tub, be-it a hard shell hot tub or an inflatable hot tub. About the 3/4 of the structure contains a flat top surface where you can set drinks, towels, snacks, snacks, plants, a small TV, and more, whereas the other 1/4 is a small stair to help you get in and out of your hot tub. It makes a perfect addition to inflatable hot tubs, since most do not actually come with any stairs or an easy way to get in and out.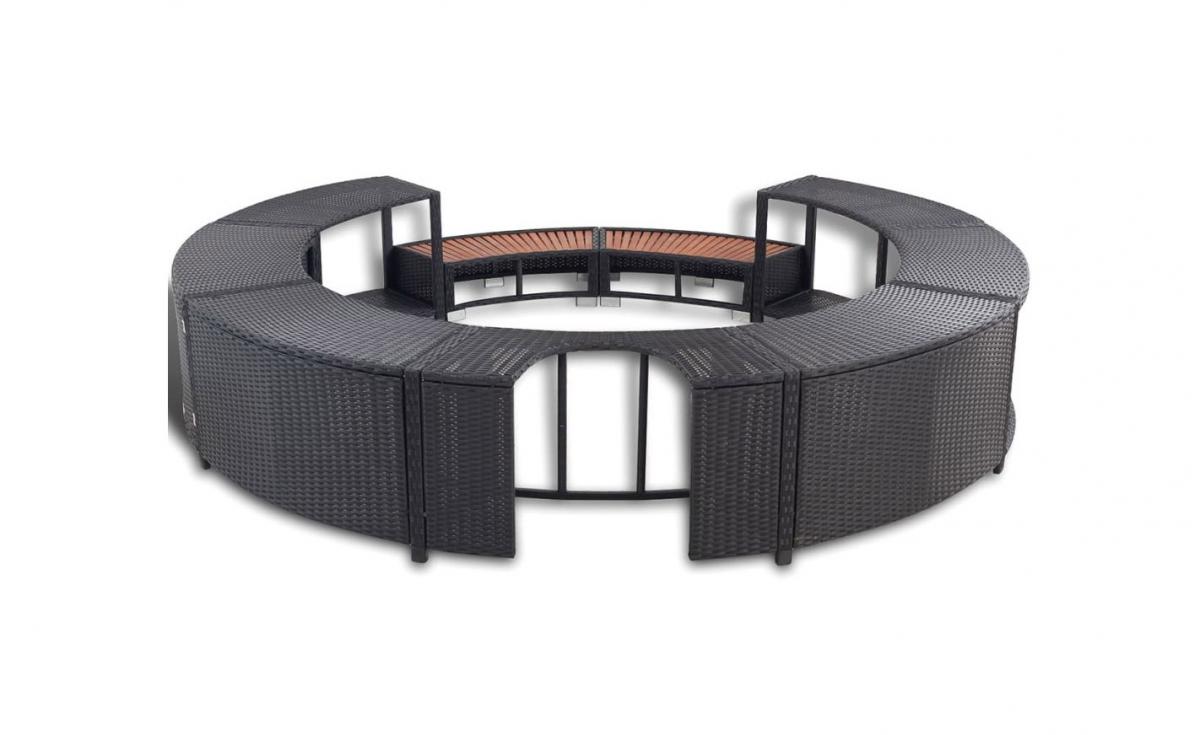 A small cutout on the opposite side of the entry allows you to still use it with a hot tub that has a power pack that's comes out from the hot tub like most inflatable hot tubs do. The easy entry uses a robust steel frame along with weatherproof eucalyptus tropical hardwood that can withstand the heavy traffic coming in and out of your hot tub.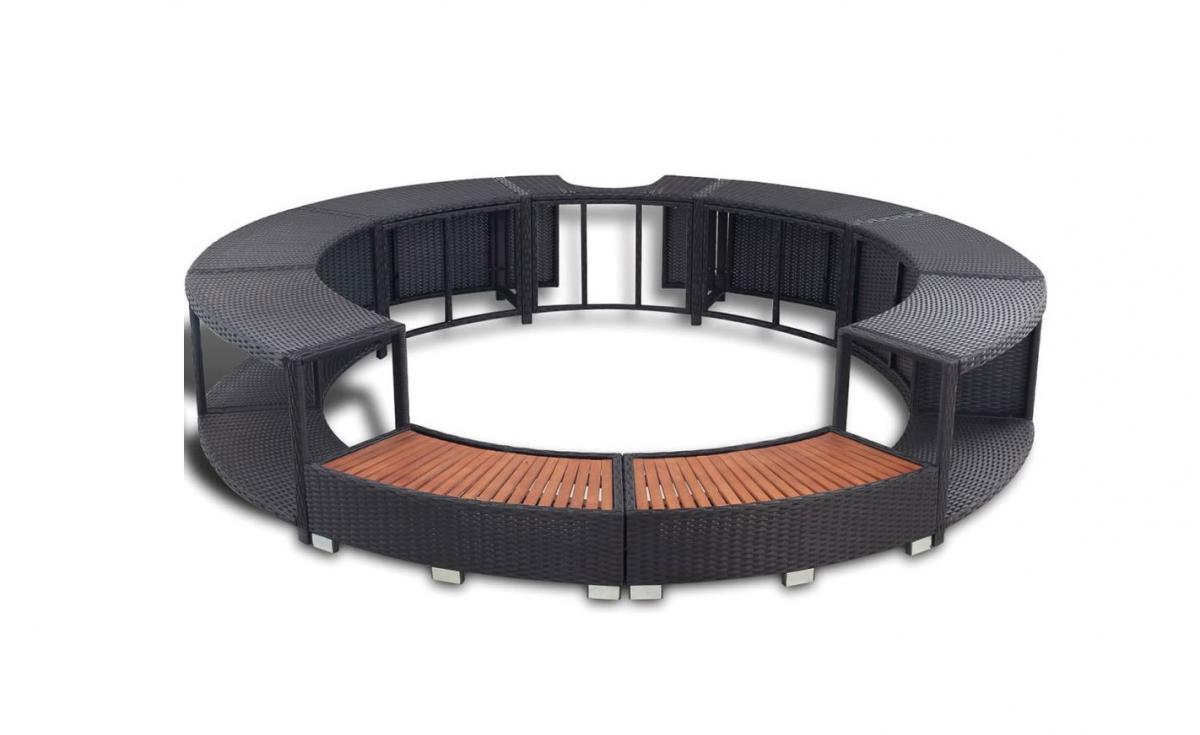 What size hot tubs is the spa surround compatible with?
They don't actually specify what kind of spas/hot tubs the spa surround is compatible with, but they do say that the inner diameter of the hot tub wrap is 79.9 inches, and the cutout for the hot tub power pack also measures 16.5 inches in diameter. So if your tub is within those measurements, chances are it'll fit nicely. Though, you may want to measure and measure again and do your own research to make sure it'll fit your existing hot tub.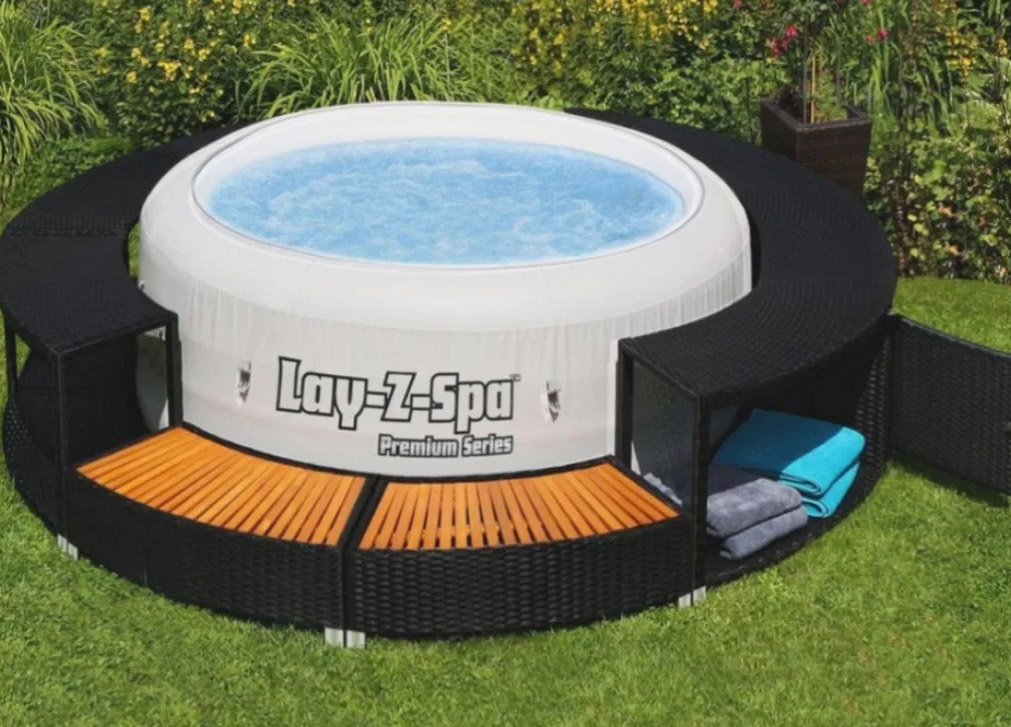 Most inflatable hot tubs aren't much to look at by themselves, so this unique hot tub surround wrap will give it a more chic and modern look, while creating a much more functional area with storage, shelf space, and an easy entry into the hot tub.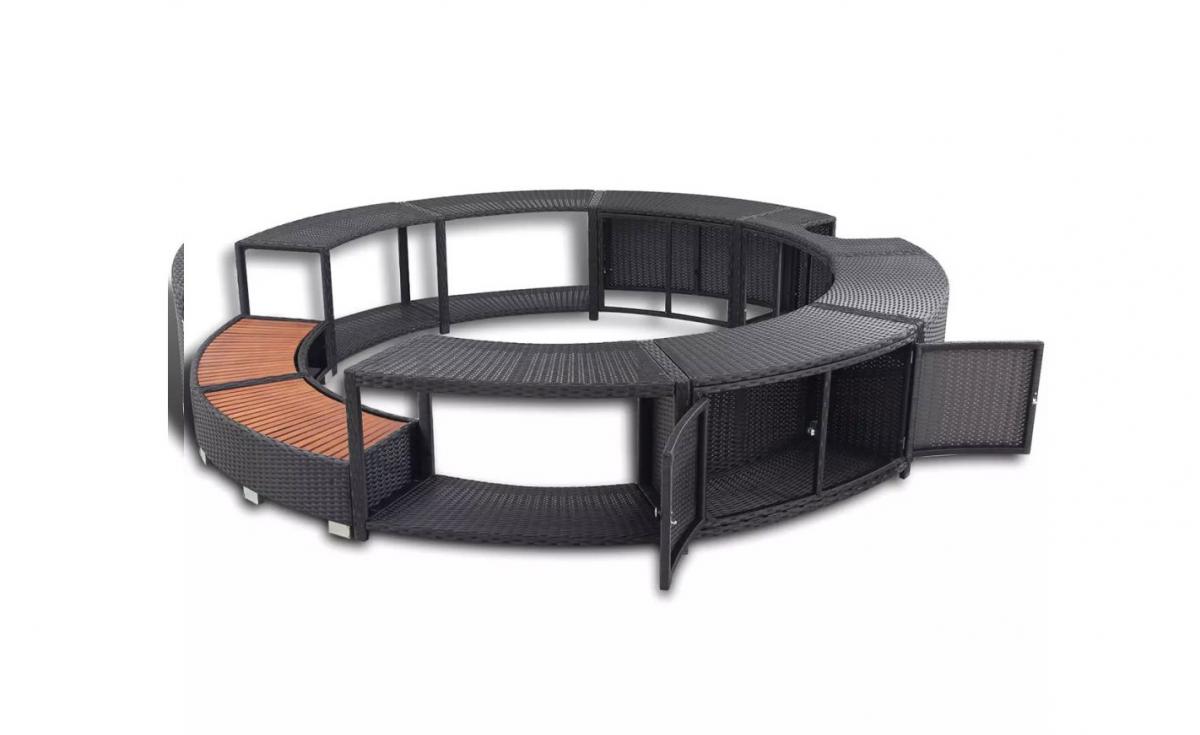 The unique inflatable hot tub surround structure is made from PE rattan (similar to wicker), is black in color, has an outer diameter of 111.4 inches, an inner diameter of 79.9 inches, measures 21.7 inches tall (9.8 inches tall at the stair entry), and features built-in storage all the way around the spa wrap to hold your hot tub essentials like towels, chemicals, filters, and more.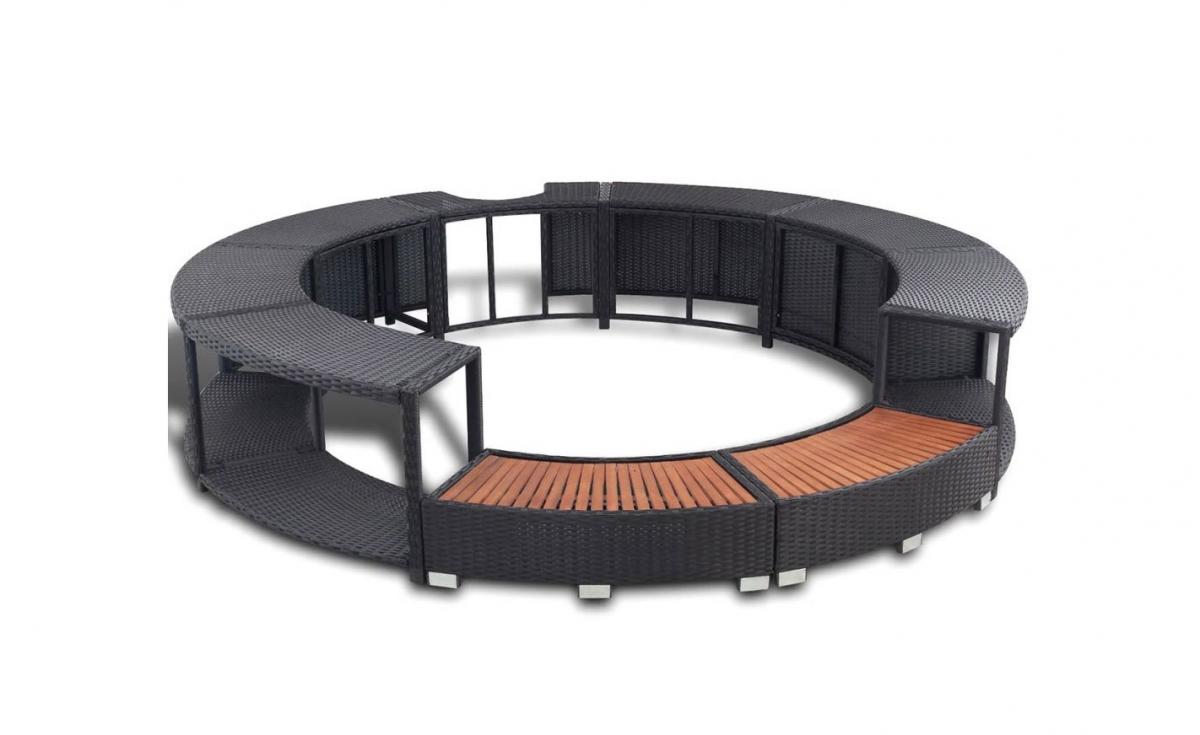 Other things to note about the inflatable hot tub surround... It should be covered in weather like rain or snow in order for the quality to last through the years. It will also be shipped flat packed, so assembly is required upon delivery.