This Wall Mounted Birthday Calendar Is The Perfect Way To Remember All of Your Family's Birthdays
By Ryan on 02/18/2022 10:41 AM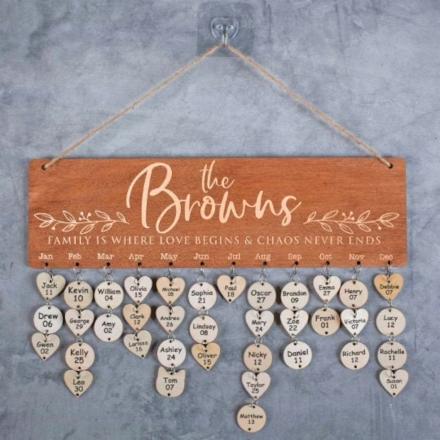 There is nothing worse than forgetting the birthday or that special day that you share with a loved one. Truth be told, no one likes the feeling of not being appreciated and remembered on their birthday. Now, there is a specialized calendar that can be mounted on the wall as a decoration too. This will help you to track birthdays, other important dates like anniversaries, and holiday events like father's day or mother's day.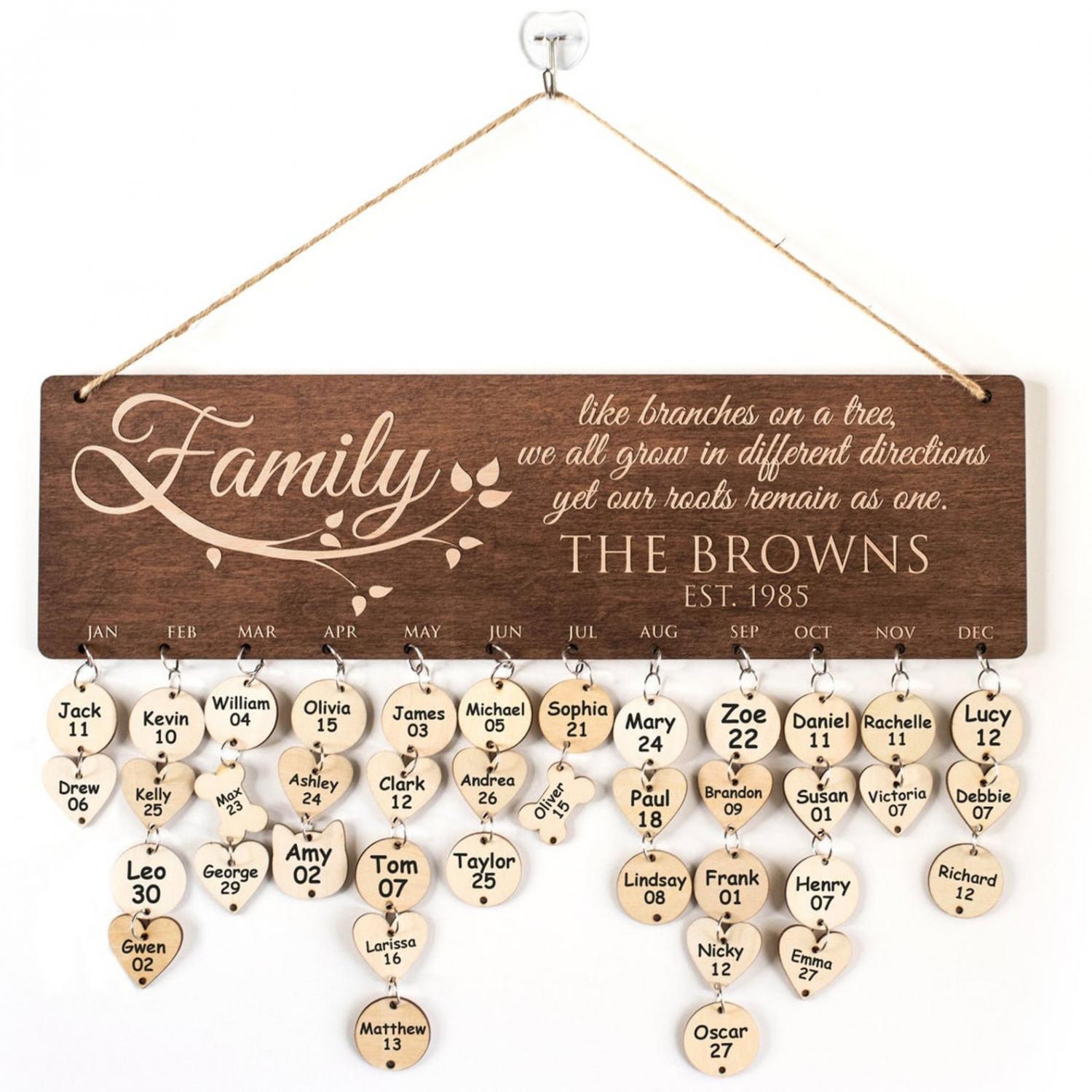 Credit: PersonalizedGiftLand
Sold by Etsy store PersonalizedGiftLand, the wall-mounted family birthday calendar comes in 4 rustic colors that you can choose from; black, chestnut, walnut, and merlot. There are also 6 distinct designs available, and all of them are elegant and can be personalized with a family name plus a date.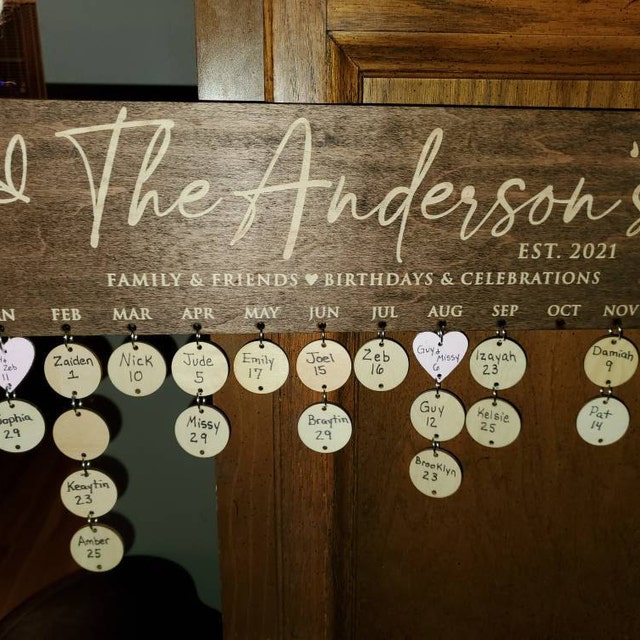 Credit: PersonalizedGiftLand
Each design of the calendar has a special phrase like, "Family is where love begins and chaos never ends" "Like branches on a tree, we all grow in different directions yet our roots remain the same", and other unique phrases.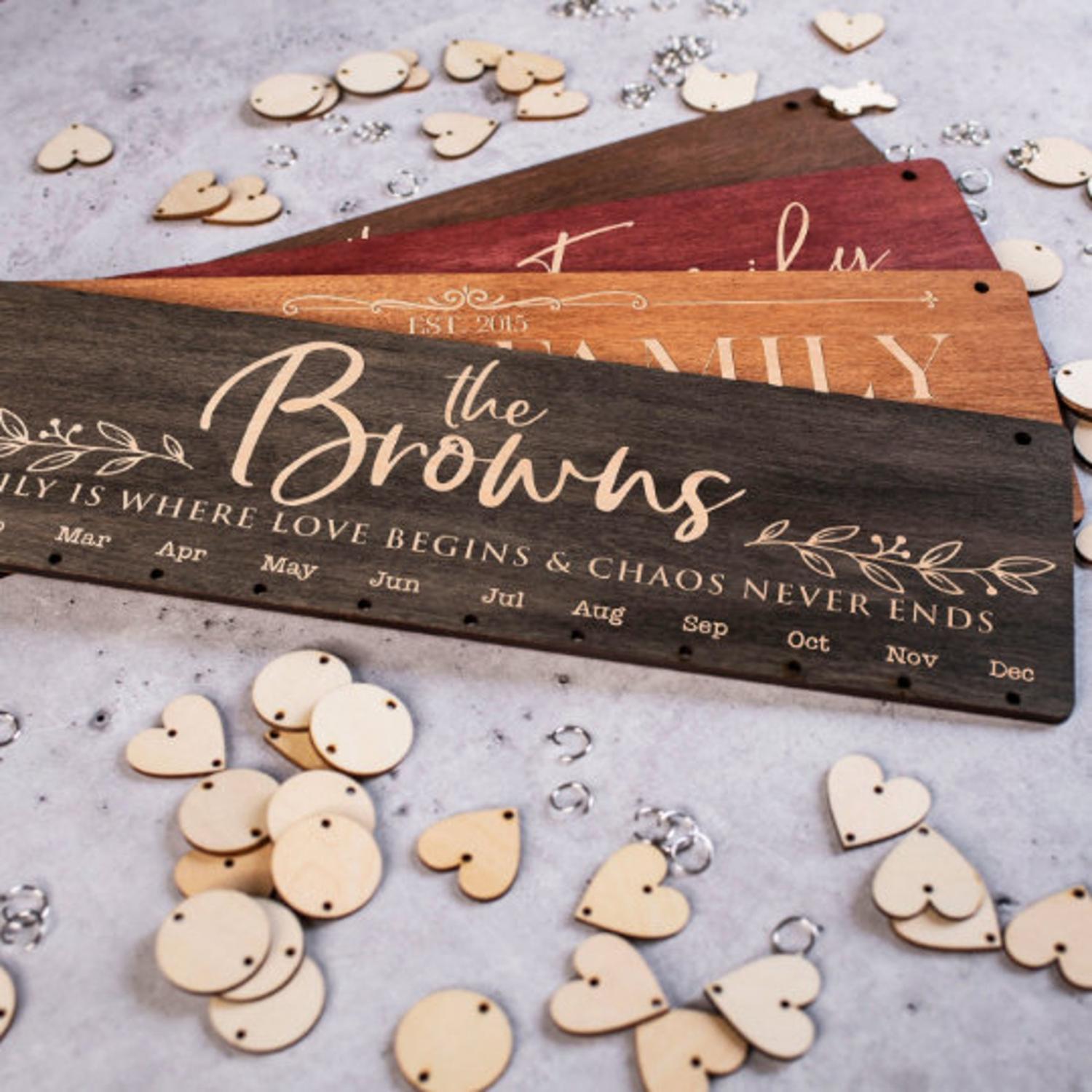 Credit: PersonalizedGiftLand
The birthday tracking plaque which is customized to your liking also acts as a wall decoration that will add a touch of warmth and family love to any room in your house.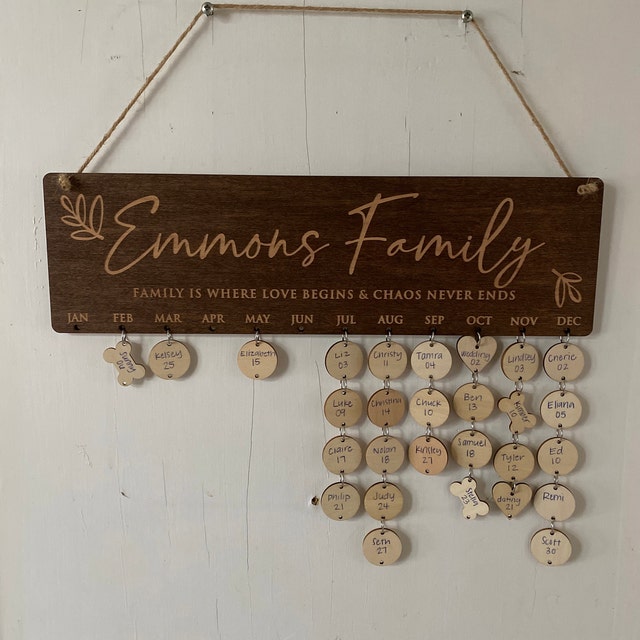 Credit: PersonalizedGiftLand
Unlike other birthday calendars, this one is customizable with a laser engraved family name and date of your choice. The plaque is made from durable wood material customized with precise laser engraving and it measures 15.5" W x 4.5" L. This is a perfect size for a wall mount, it doesn't take a large space on the wall yet it's noticeable and has a warm impact on the décor.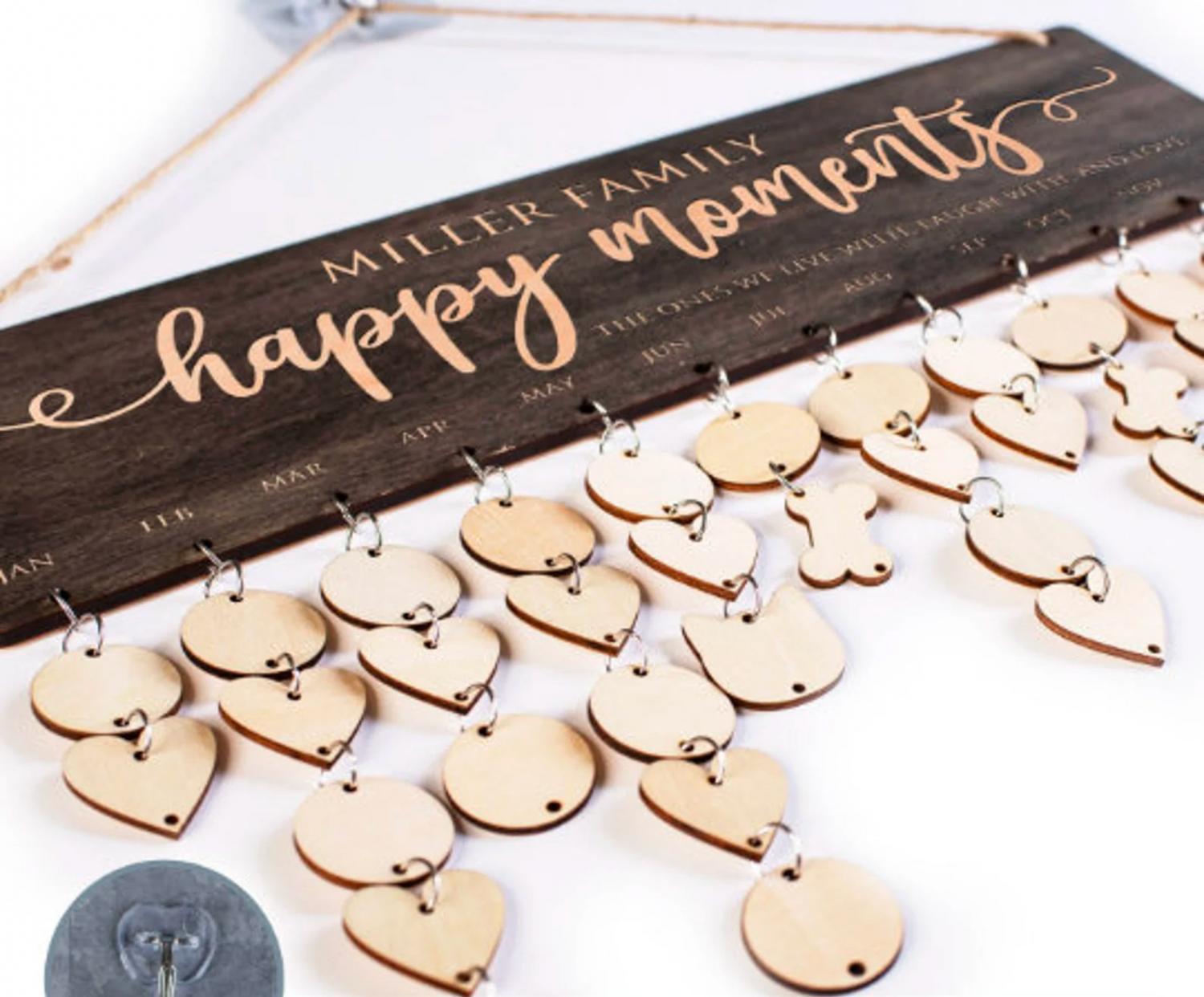 Credit: PersonalizedGiftLand
The wood material plus rustic color options make the plaque look firm and artistic on the wall. It's premium quality wood that is covered in UV-treated ink to ensure that the plaque will last for many years to come. The wood is liquid and stain-resistant, and its natural qualities will show off in your wall.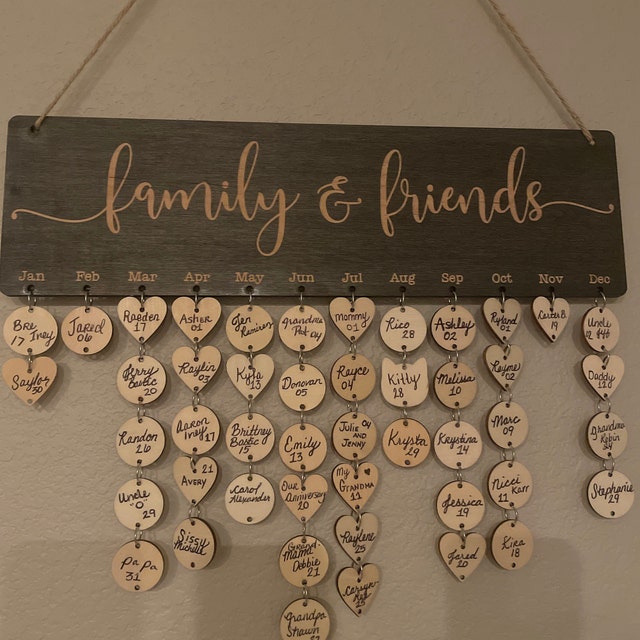 Credit: PersonalizedGiftLand
It's easy to assemble the wall-mounted family birthday calendar without any extra tools required. Included in the package, are 30 hearts, 30 circles, 2 dogs, 2 cats, 60 metal rings hemp rope, and a hook. The hearts are for anniversaries and the circles for birthdays.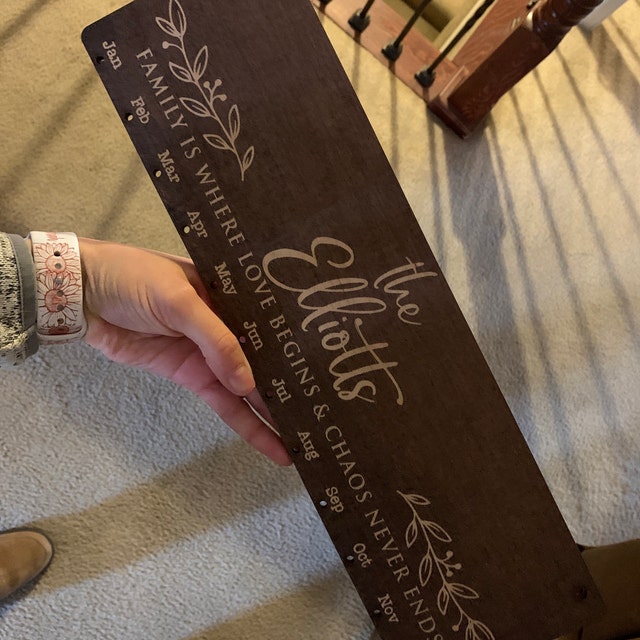 Credit: PersonalizedGiftLand
If your family has a pet dog or cat, the disk shapes are for them as well. Yes, your furry and meow friends are also covered in the personalized birthday calendar, it's large enough to cover all members of a big loving family. If you want to add "Est" just write your date with "Est" in the order, orders without the initials will not have the same engraved on the plaque.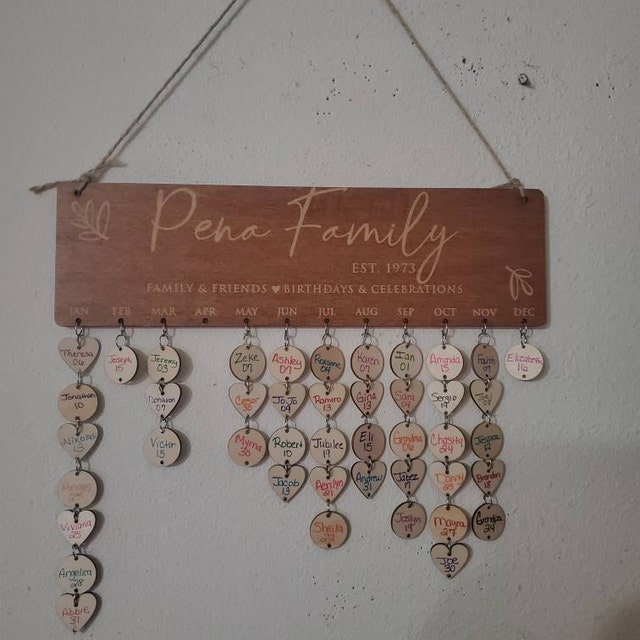 Credit: PersonalizedGiftLand
To write on the hearts and circles, it's recommended that you use ballpoint pens or gel-based markers, a marker is not included in the package. The personalized calendar also offers a good opportunity to maximize family time and bonding while setting it up. It's a chance to get hands-on with the kids to assemble a unique and lovable family birthday calendar.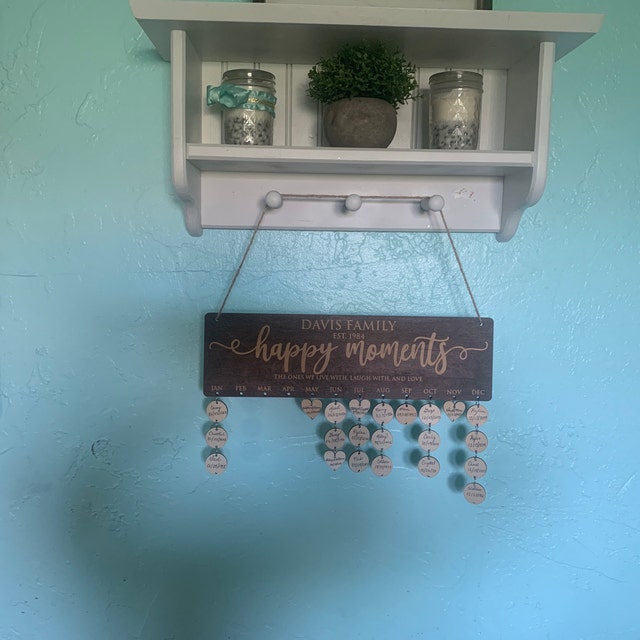 Credit: PersonalizedGiftLand
Just write the birthday of your family members and close friends on the calendar tags, put the tags on the corresponding birthday month and hang the plaque on the wall. It's the perfect way to remember birthdays and special occasions because the wall-mounted calendar allows you to view them all in one place.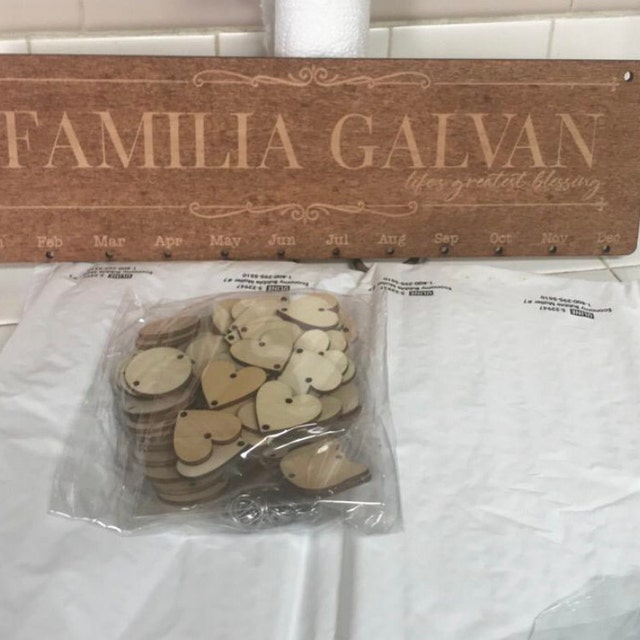 Credit: PersonalizedGiftLand
The wall-mounted family birthday calendar is perfect for your own home or as a special personal gift to show a friend or family member that you care. You'll never miss a birthday, anniversary, or any other special day. It also doubles up a thoughtful gift choice for any special day be it a birthday, mother's day, father's day, housewarming, etc.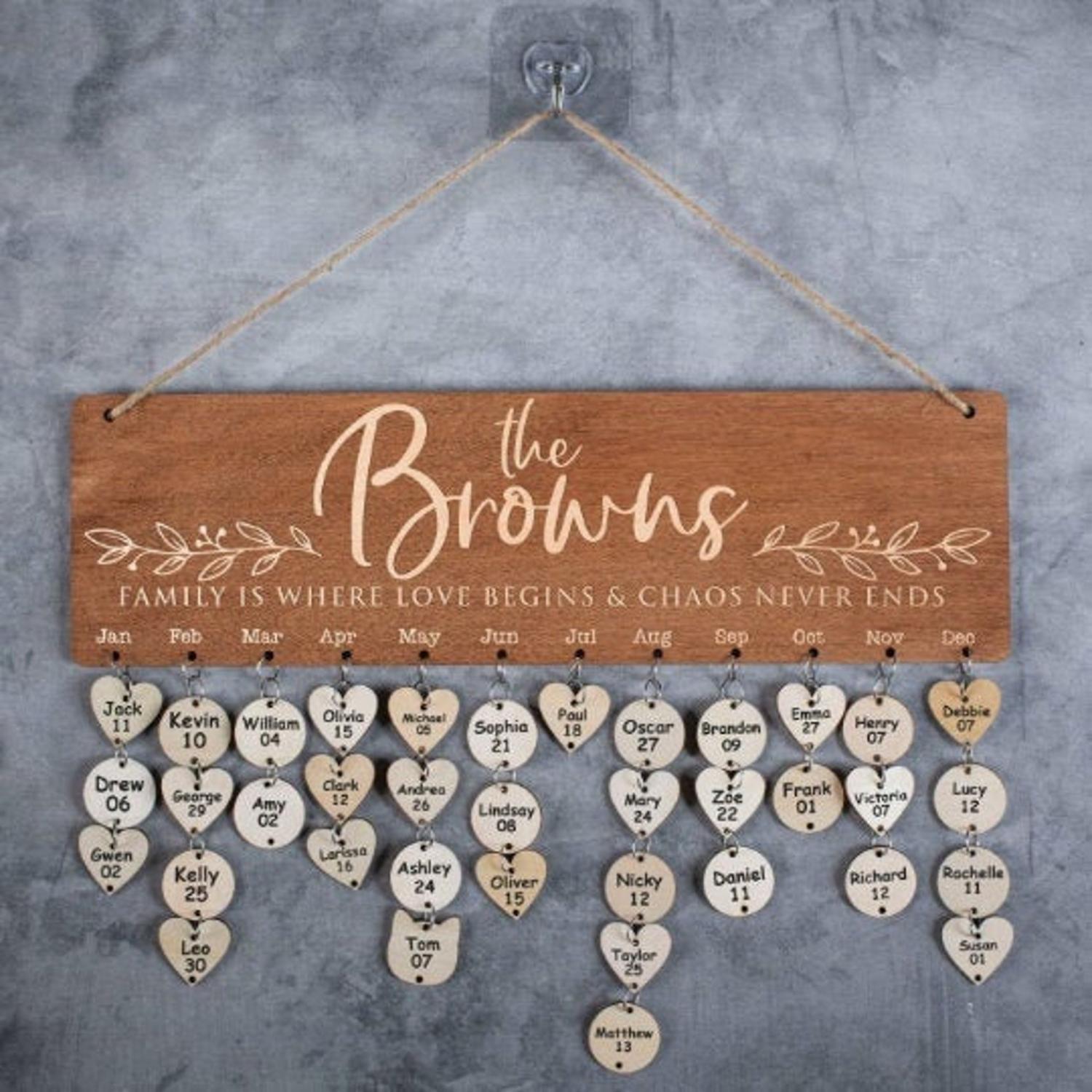 Credit: PersonalizedGiftLand
No matter how busy you are, you can always keep track of your family member's special days and plan accordingly with this awesome wooden wall birthday calendar!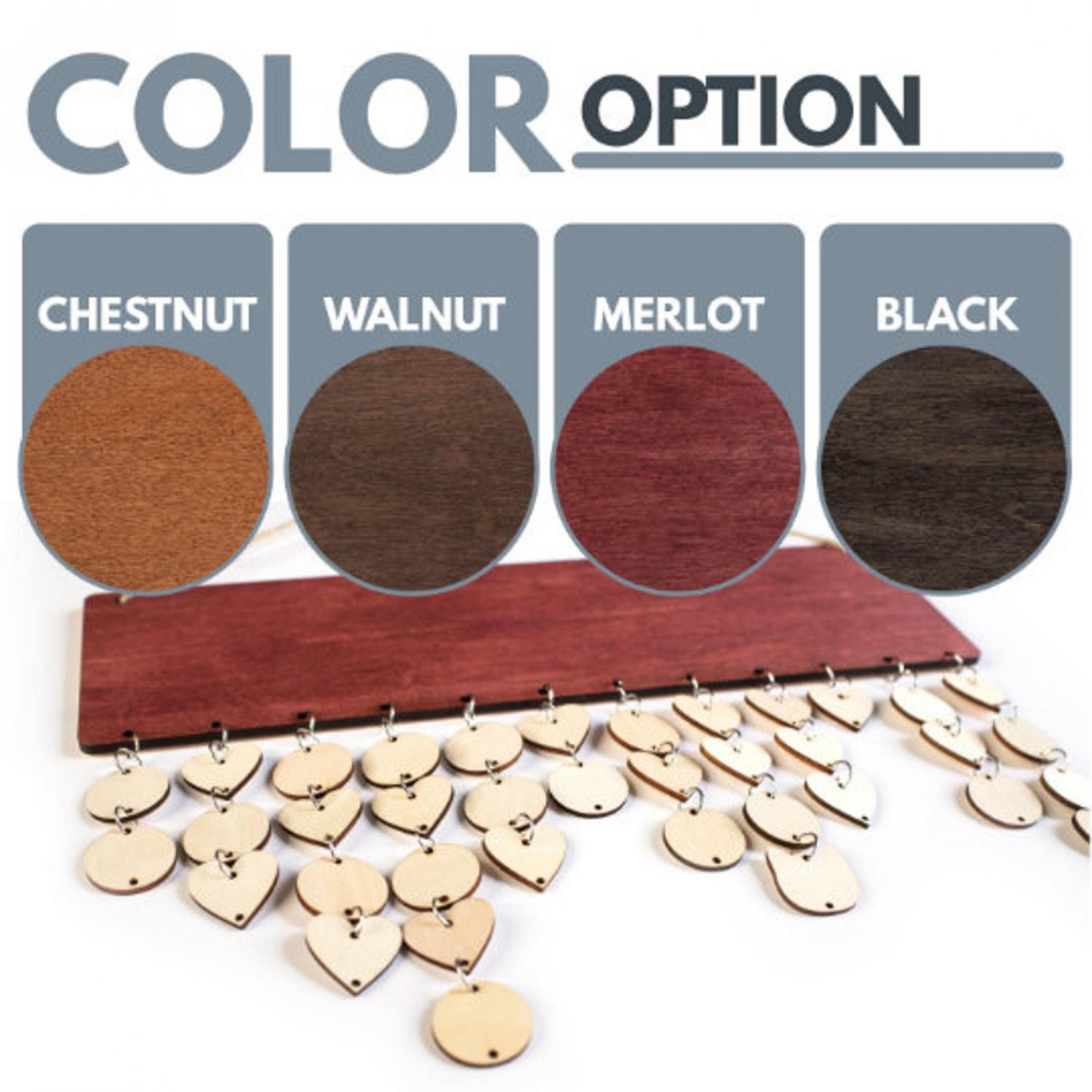 Credit: PersonalizedGiftLand
There's a few different versions of these personalized birthday calendars that are available on Etsy, so check out a few of our favorites below to see which one you like best!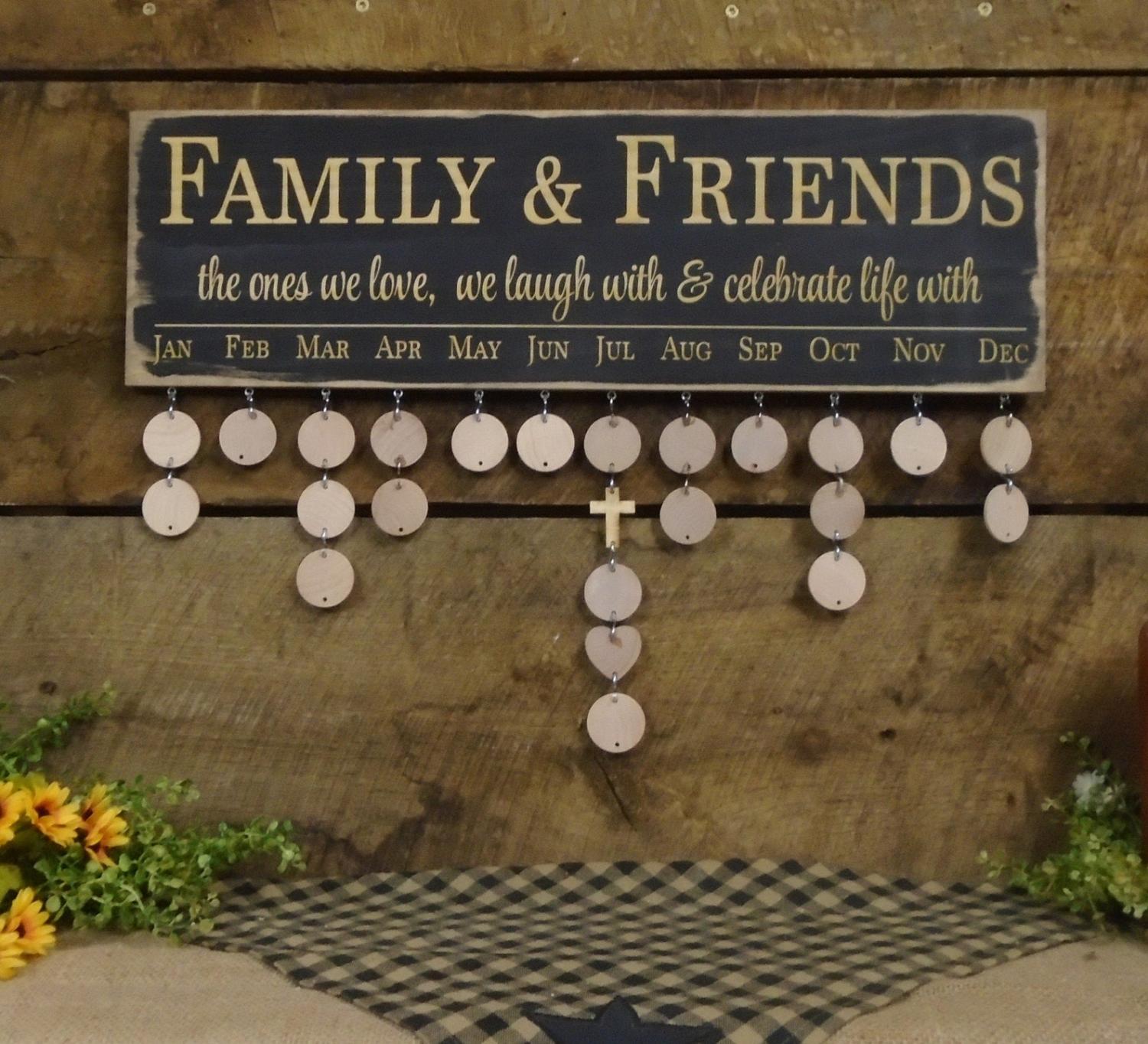 Source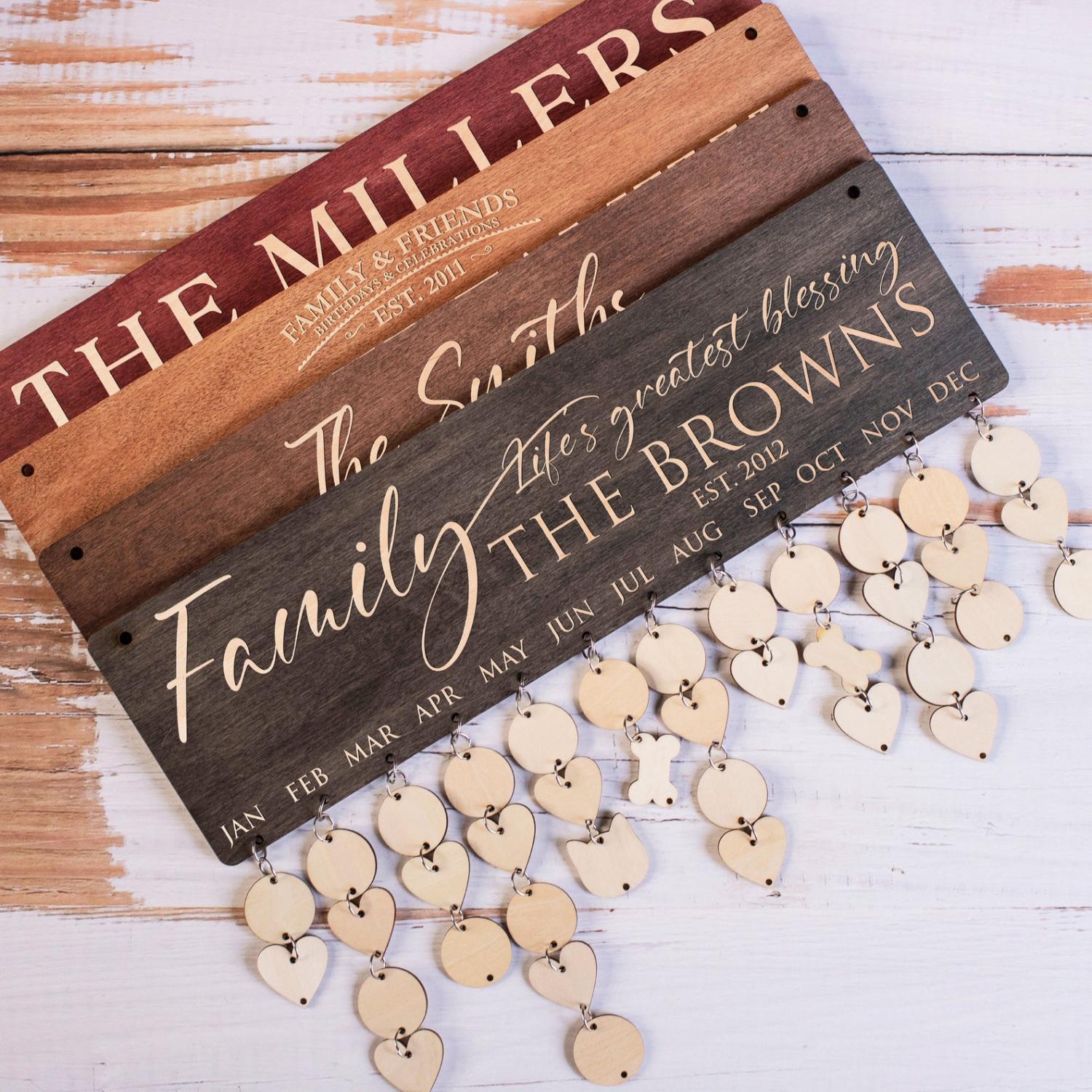 Source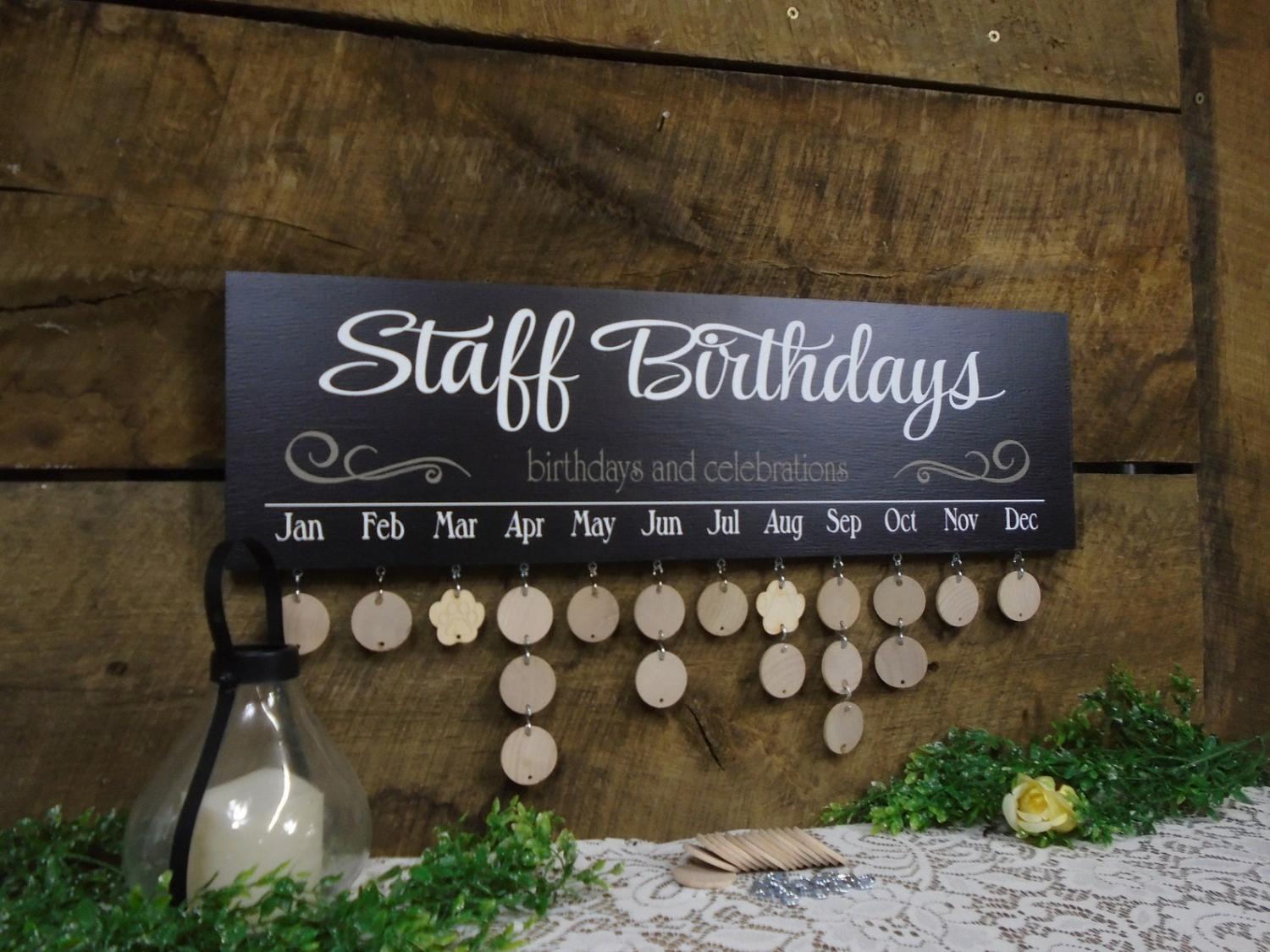 Source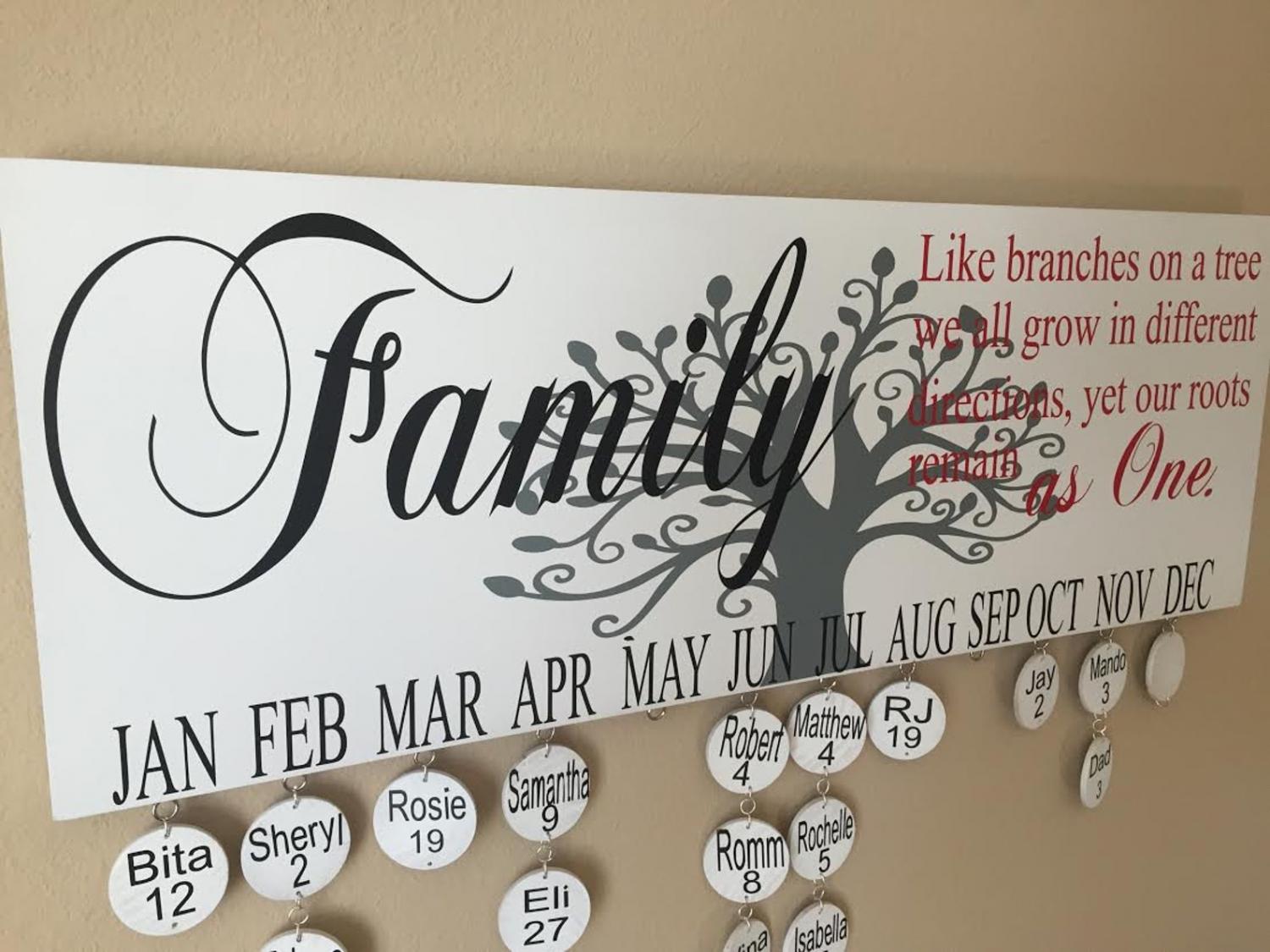 Source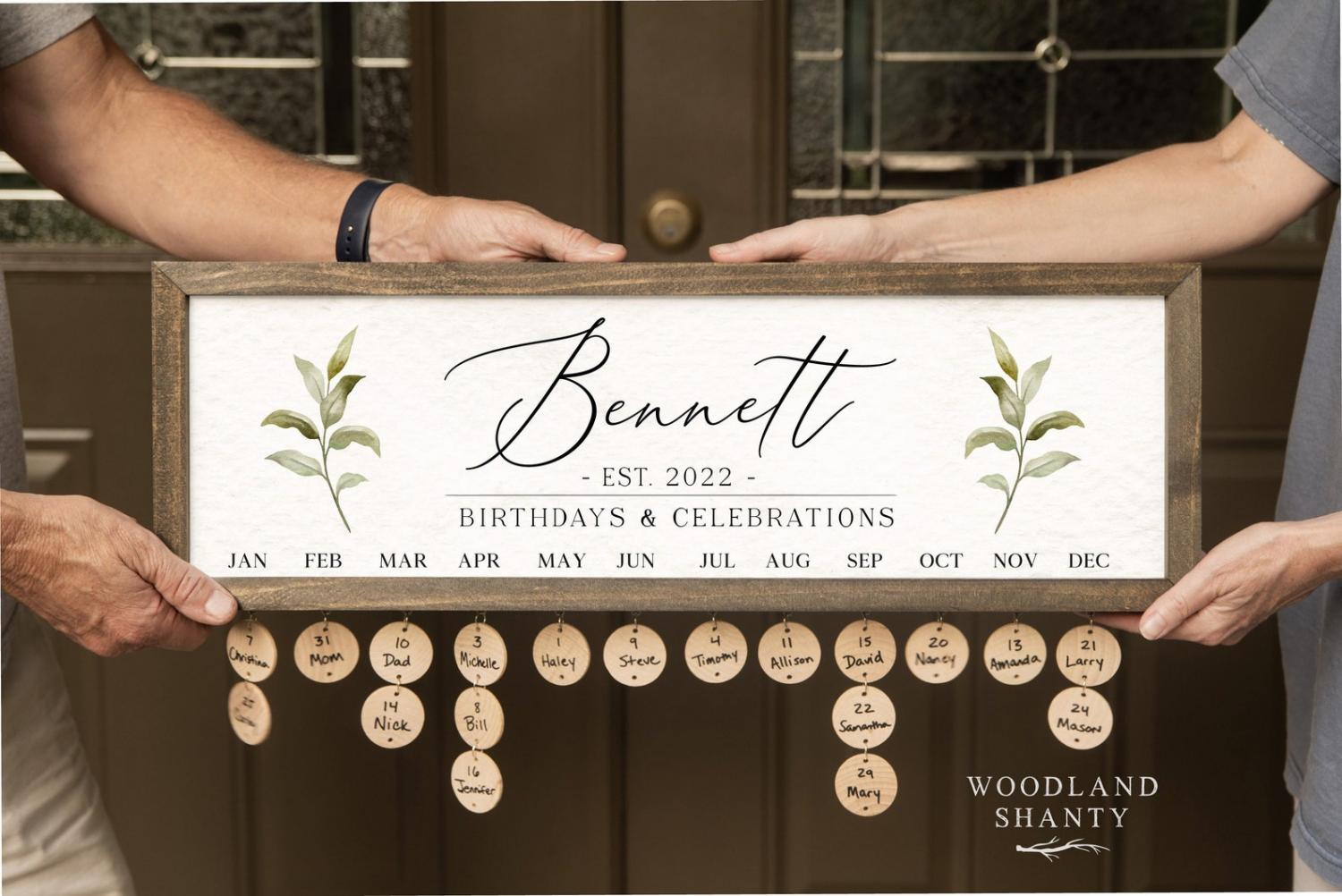 Source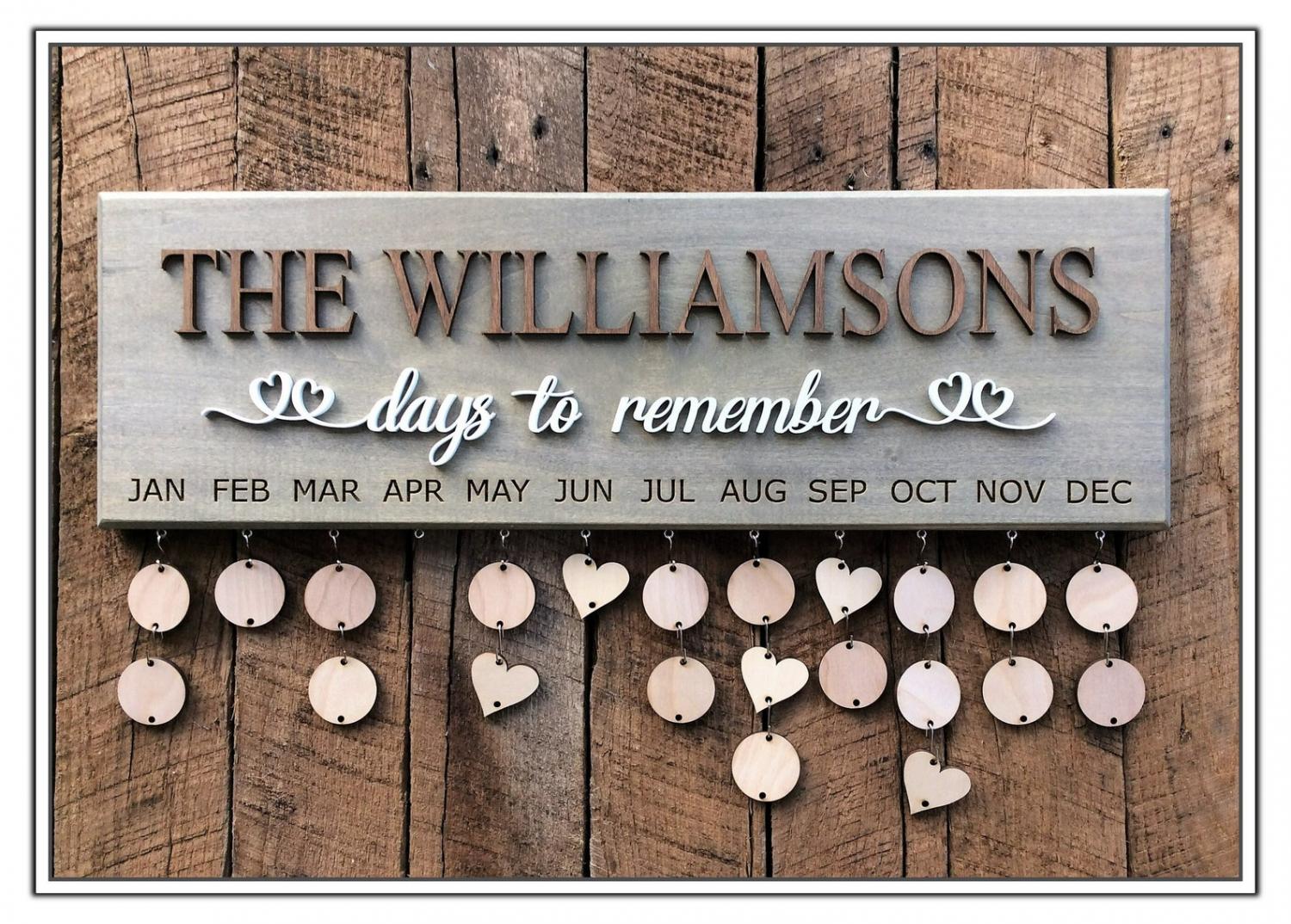 Source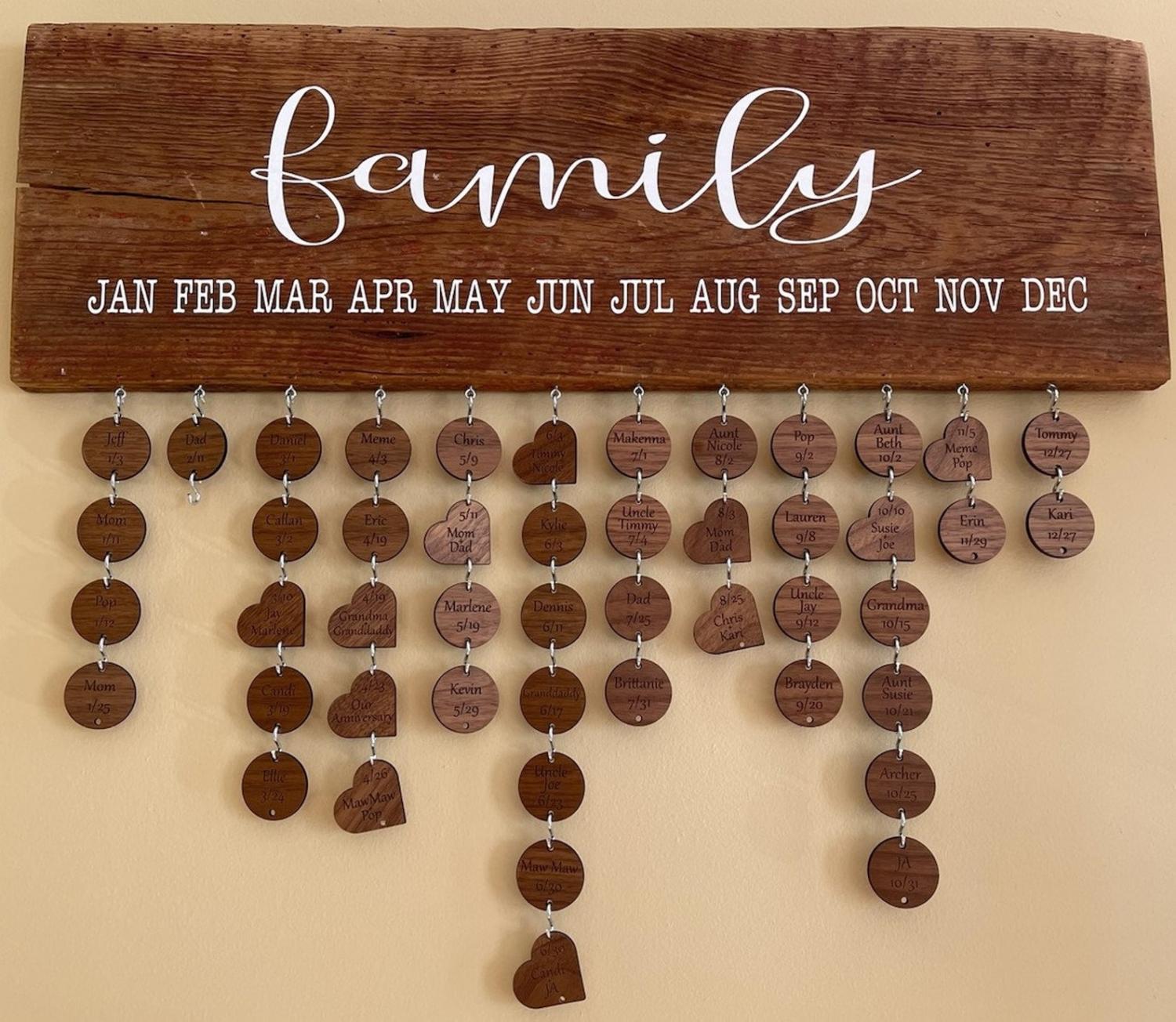 Source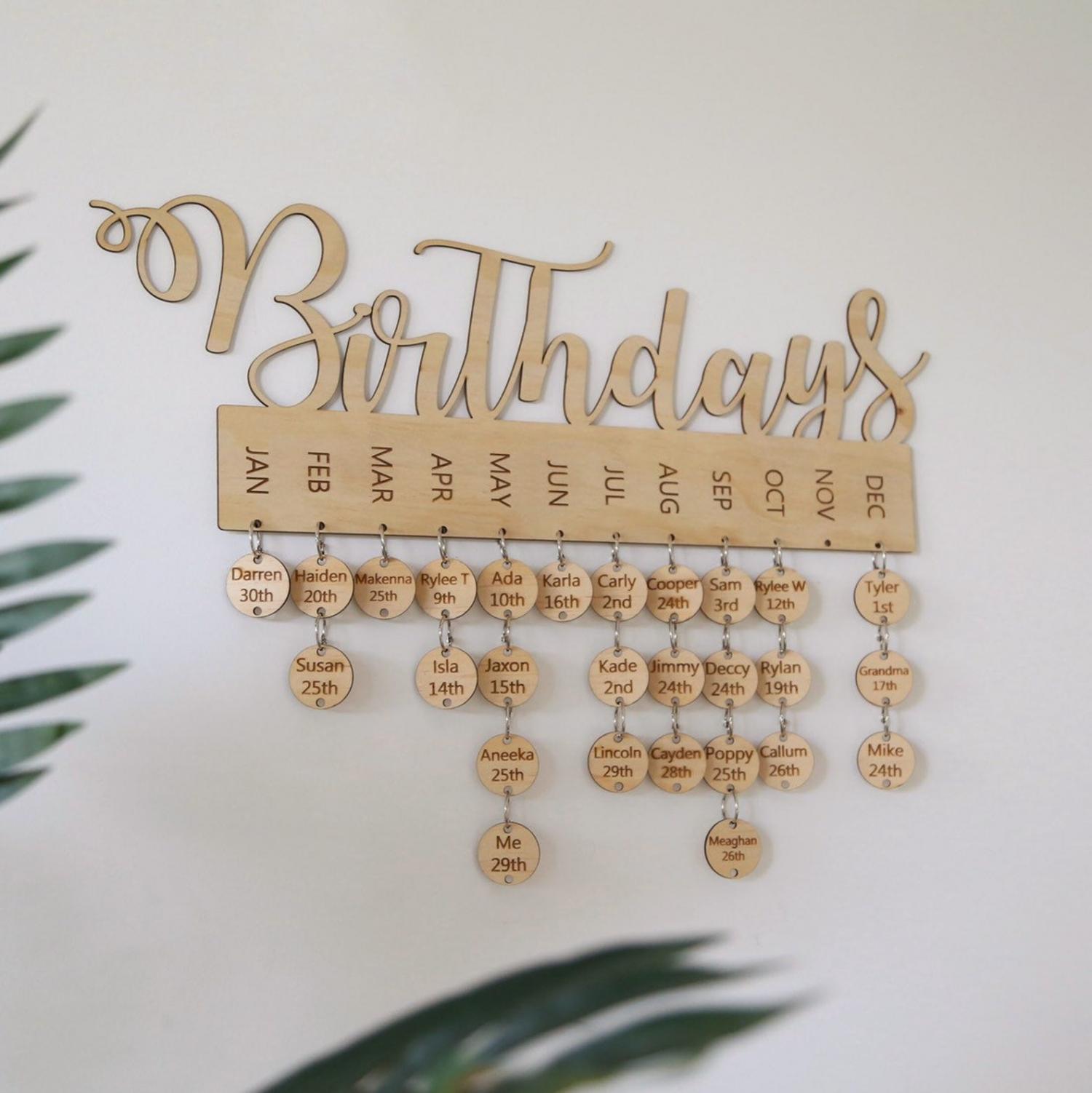 Source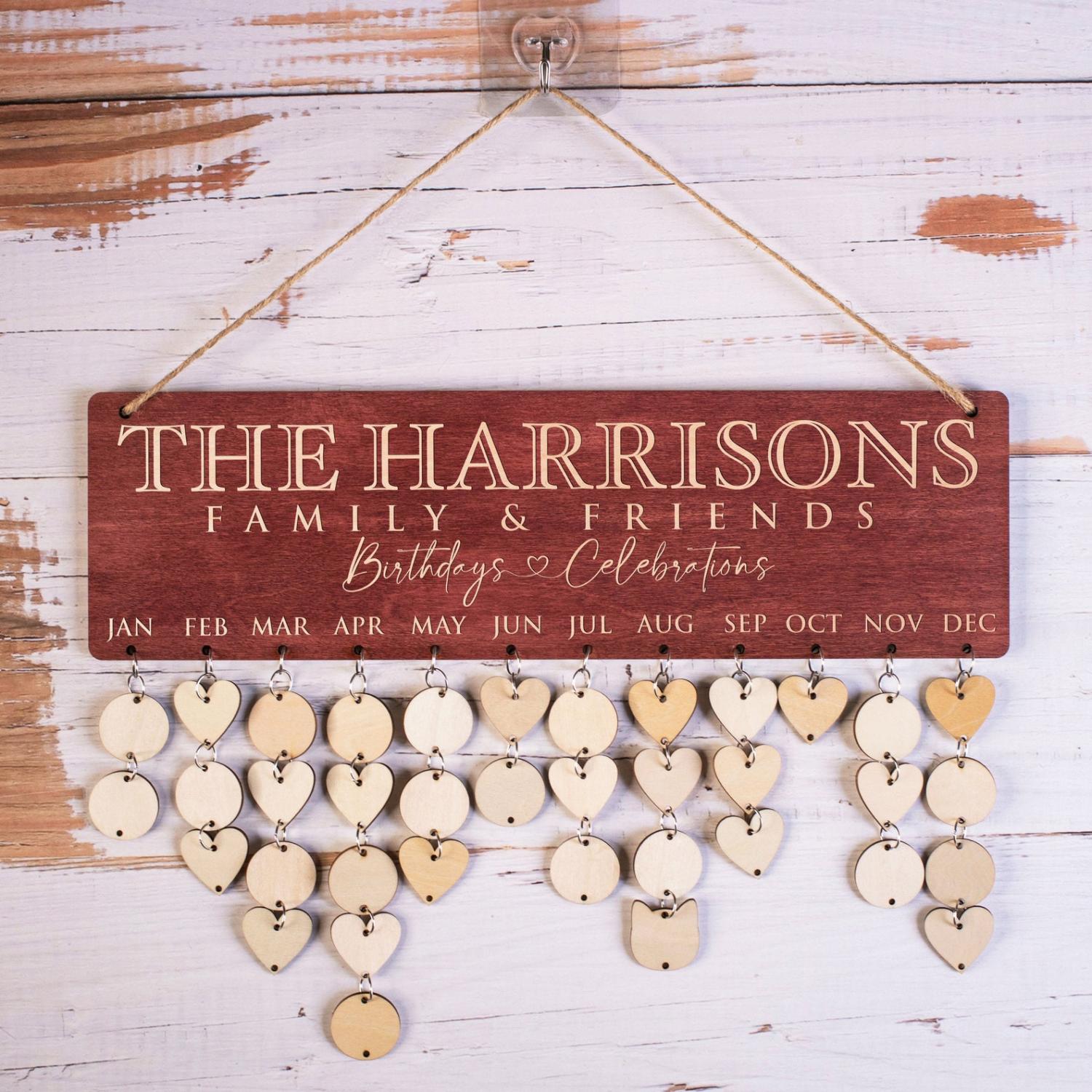 Source