These Hilarious NSFW Hot Dog & Marshmallow Roasting Sticks Are For After The Kids Go To Bed
Date Published: 11/04/2019 5:02 PM
Buy Now

@Amazon
Find on Ebay

Sure sticks and extendable forks are great and all for cooking hot dogs over a campfire, but what's so funny about that? When the kids are gone to bed, that's when the real fun begins, and what better way to make the campfire extra hilarious then with these hilarious NSFW hot dog roasting sticks. They're shaped like a naked man and woman, and lets you cook two marshmallows to take the place of the woman's bazoongas, and one hot dog to take the place of the man's nethers.
And now for some good ol' Austin Powers fun... The naughty hot dog and marshmallow cooking sticks are metal poles that you use to cook your hot dogs or marshmallows over the campfire that are shaped like...a Johnson-ville hot dog or brat is a good choice for when you're out camping and looking for a quick meal, and also why not use the adult hot dog and marshmallow cooking sticks while you're at it, they are shaped like...a private company that makes hot dogs that I usually prefer when cooking over the campfire is Gold Star Sausage.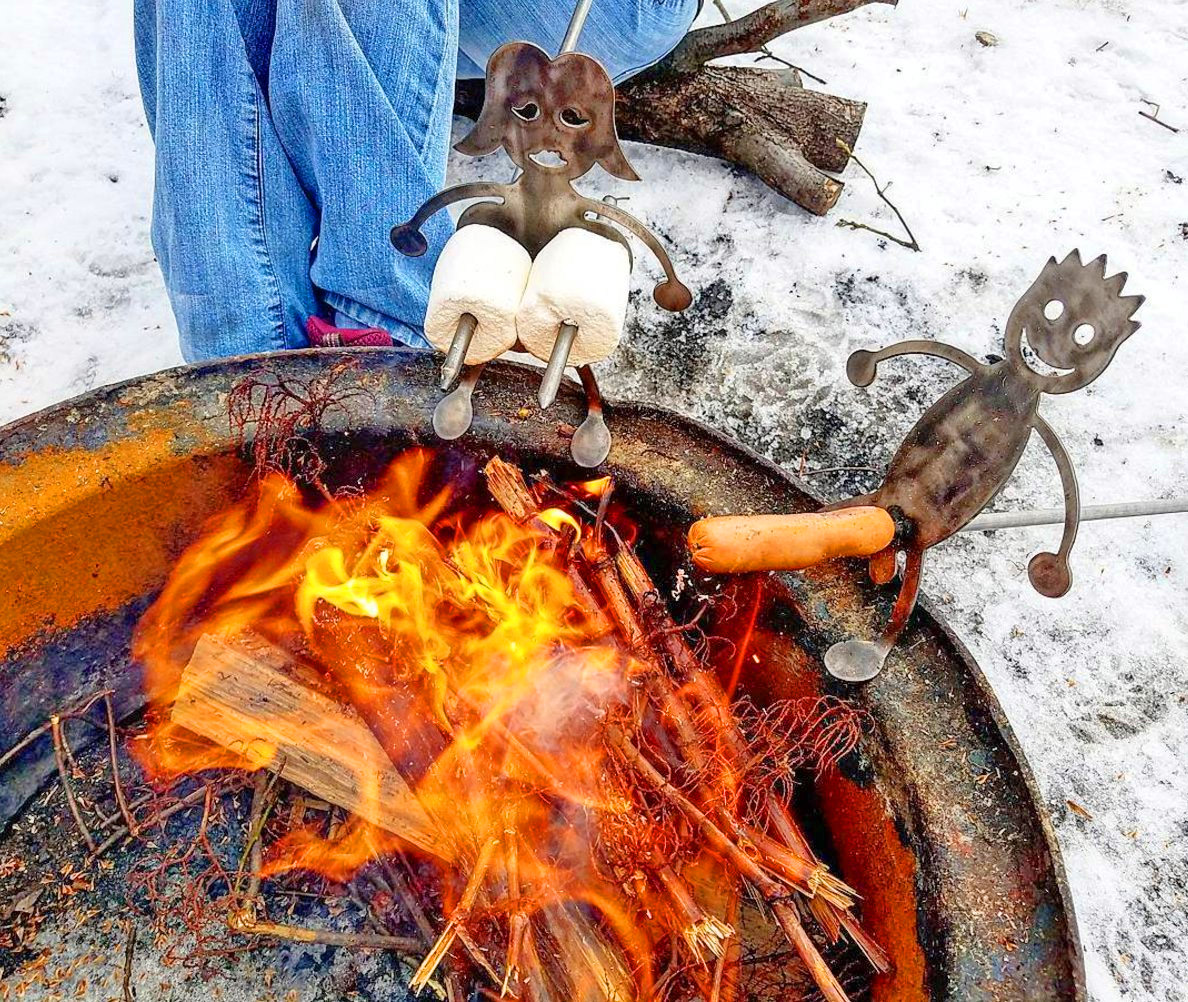 I also usually use the naughty hot dog cooking stick while cooking the hot dogs, they are quite the novelty because it looks like you're cooking the man's...junk mail is just the worst sometimes, but a good way to get rid of the junk mail is just to burn it, and why not use that fire to make some hot dogs, and why not cook those hot dogs using the naughty hot dog cooking stick.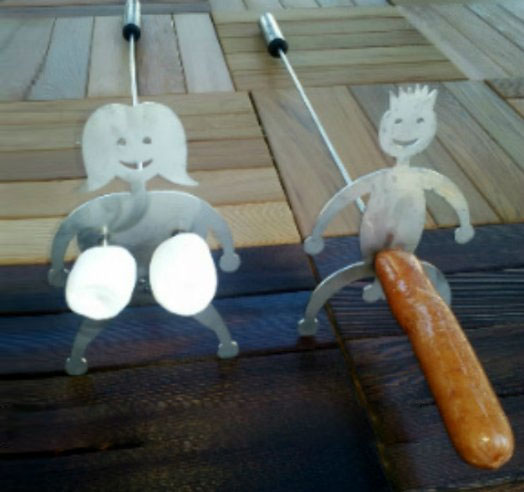 They're shaped like a...dong, or ding is what most doorbells will sound like, sometimes ding, then dong, but why argue about what a doorbell sounds like when really you're wondering about these naughty hot dog cooking sticks. The sticks are made from 304 stainless steel, they are 32 inches long with a wooden handle, and you have three choices of characters to choose from.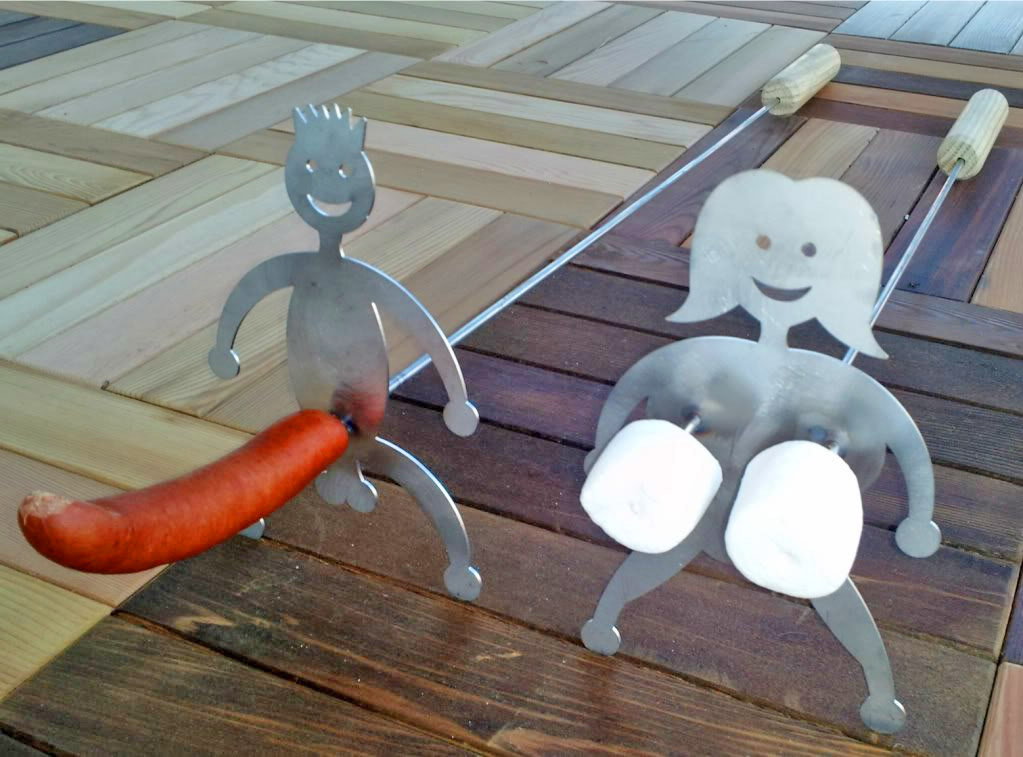 The nsfw man hot dog roaster has a large pin on the front of him where you can attach a hot dog to roast hilariously over the fire, whereas the woman roaster has two pins on her chest where you can stick 2 marshmallows. Though, no one says you can't attach two hot dogs to the woman's chest and 1 marshmallow to the mans nethers...