This Volkswagen Beetle Toilet Paper Holder Is Perfect For VW Bug Fanatics
By Ryan on 02/17/2023 2:10 PM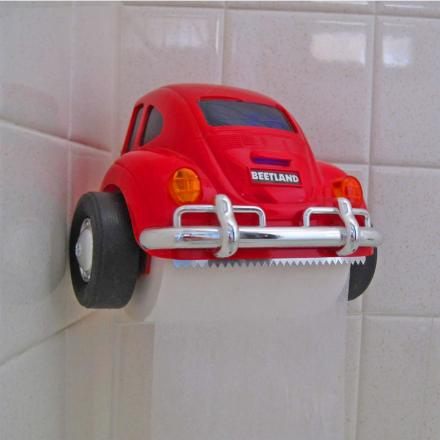 Have you ever wished that you could have a Volkswagen Beetle parked in your bathroom? Well, we may not be able to offer you a full-sized car, but we have something that might be just as cool. Enter the toilet paper holder shaped like the rear half of a Volkswagen Beetle.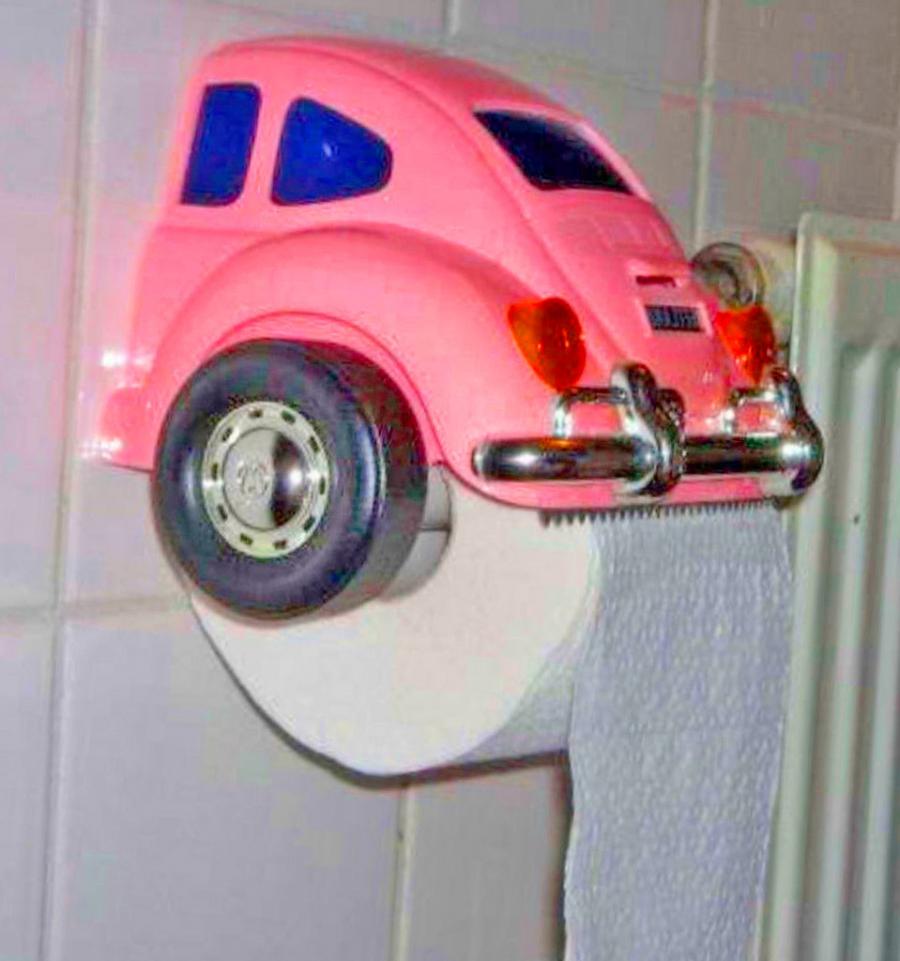 This quirky and unique product is perfect for any VW lover or collector, as it adds a touch of fun to your bathroom decor. The toilet paper holder is designed to look like a vintage Beetle that has been cut in half and mounted onto your wall.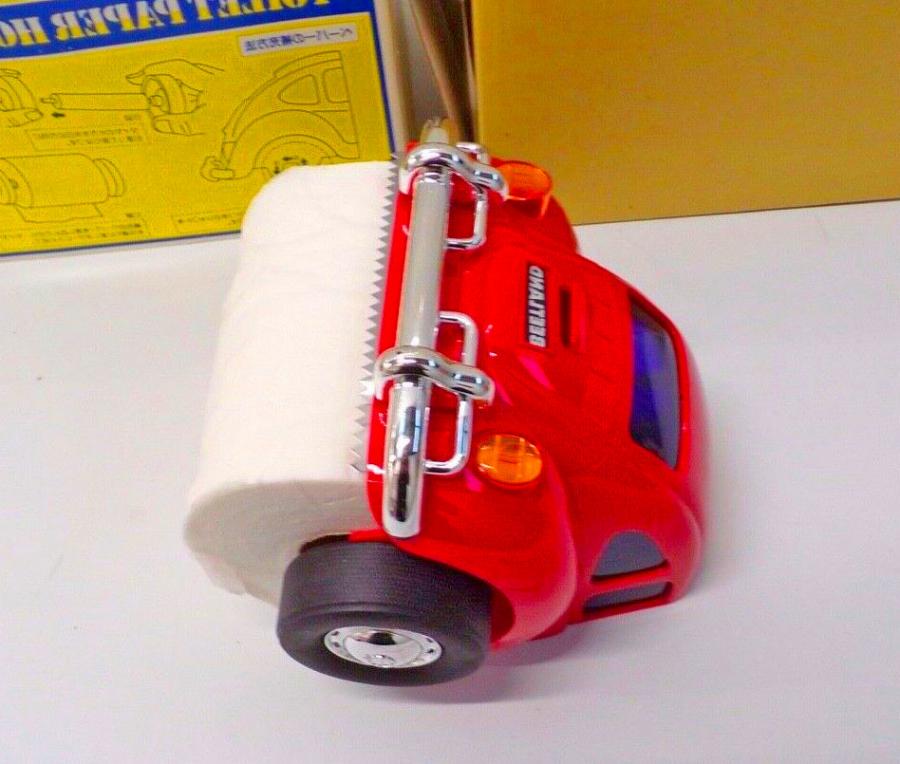 Credit
The toilet paper roll is placed underneath the car, which acts as the rear axle of the car, and the paper is easily torn off using the sharp metal teeth located under the bumper. The toilet paper holder is made from a combination of plastic and metal, ensuring that it is durable and long-lasting. It measures approximately 4 1/4 x 5 1/2 x 5 1/4 inches, making it the perfect size for your bathroom. It comes in a few different color options, so you can choose the one that best matches your decor. One of the standout features of the Volkswagen Beetle toilet paper holder is the "license plate" on the back of the car, which reads "BEETLAND." This fun little detail adds to the charm of the product and is sure to make you smile every time you use it. Credit
But the fun doesn't stop there – the toilet paper holder can also be used as a towel holder, making it a versatile addition to your bathroom. The car's design allows for a towel to be hung from the back bumper, adding to the overall look of the product. Installing the Volkswagen Beetle toilet paper holder is a breeze, thanks to the three screws that come with it. Simply mount it onto your bathroom wall and you're good to go. The product is easy to use and requires no special skills or tools to install. Overall, the Volkswagen Beetle toilet paper holder is a must-have for any VW lover or collector. It's a unique and quirky product that adds a touch of fun to your bathroom decor. And with its durable construction and versatile design, it's sure to be a conversation starter for years to come. So if you're looking to add a bit of personality to your bathroom, consider picking up a Volkswagen Beetle toilet paper holder. It's the perfect way to show off your love for all things Volkswagen while also keeping your bathroom looking stylish and fun. Source
The Volkswagen Bug toilet paper holder was originally sold in Japan in the 70s and 80s, but it is still a popular item among collectors and enthusiasts today. Source
Although it's not sold in stores anymore, you can still find it popping up on online marketplaces like eBay and Etsy from time to time.