Tiny Hands
By Ryan on 07/06/2015 5:19 AM (Updated: 03/07/2018 4:34 PM)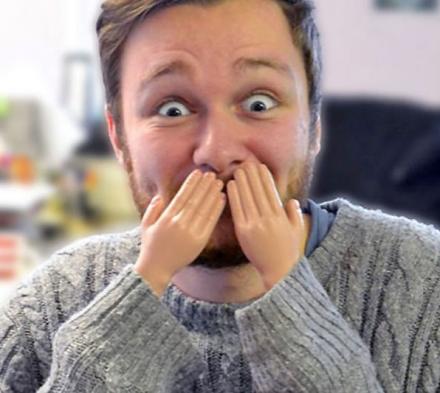 In today's 'Because Why Not' post, we have 'tiny hands' that act as little tiny hand extenders that will make it look like you have tiny hands, that is assuming you're wearing a long-sleeved shirt. Perfect to tell people to 'Take My Hand' as an ode to Chris Elliot's brilliant character in Scary Movie 2, or to just go around poking strangers with your little hand and scurry away while giggling like a little school girl, the tiny hands really have an endless array of possibilities.
The tiny hand extenders are extremely realistic looking and will probably make people look twice before they realize you're just being a weirdo that's holding on to little plastic tiny hands.
Made by Big Mouth Toys, a novelty toy company that's brought you other weird handy items such as the Man Hands which give you big giant hands, as well as the finger hands, which gives each of your fingers it's own set of fingers.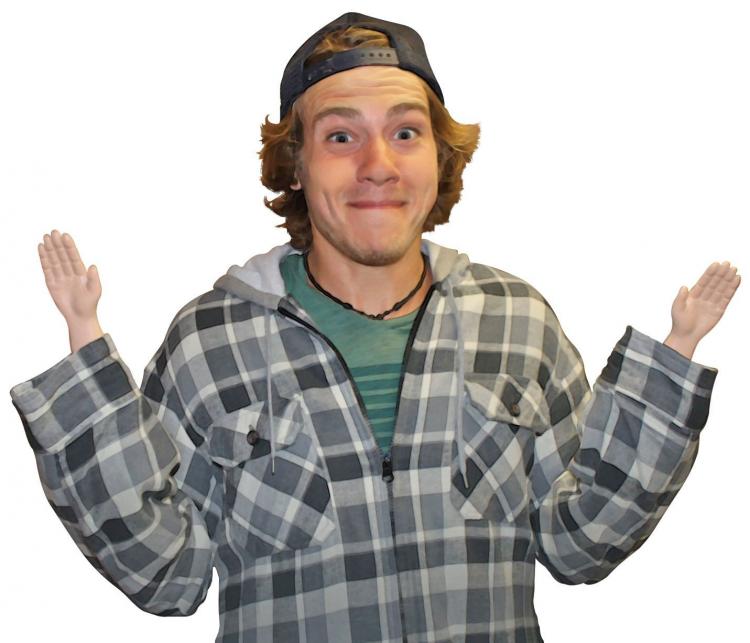 The tiny hands are made from plastic, each hand measure 3 inches long, and each hand has a little handle on the end of it so you can easily grasp ahold of them.
Check out what you might want to do with these tiny hands via the video below.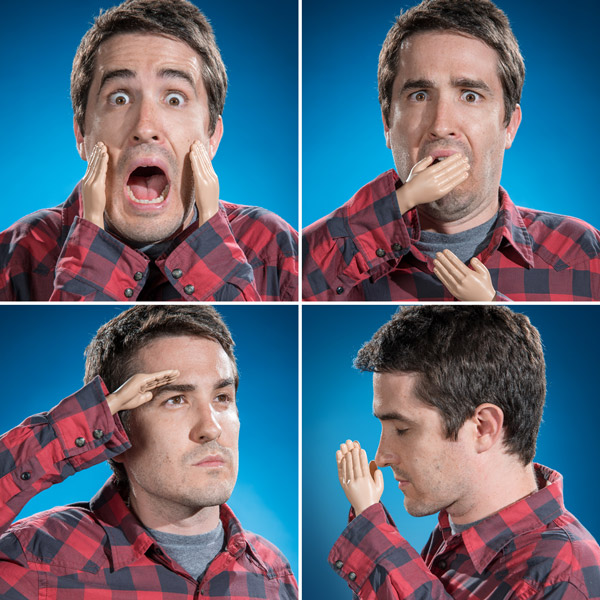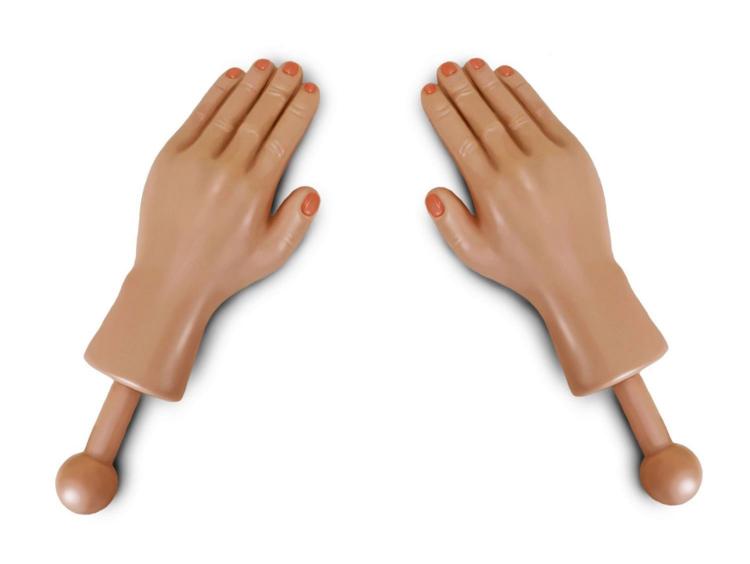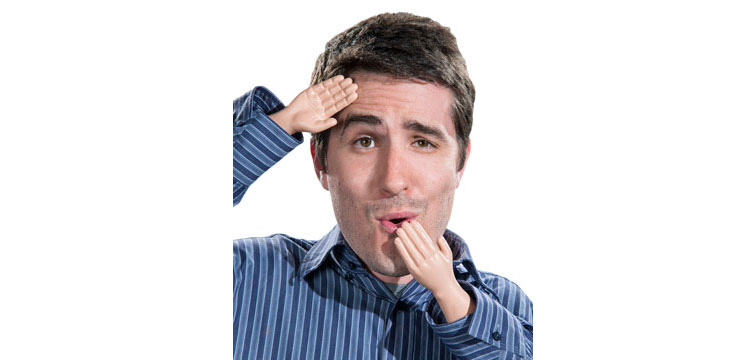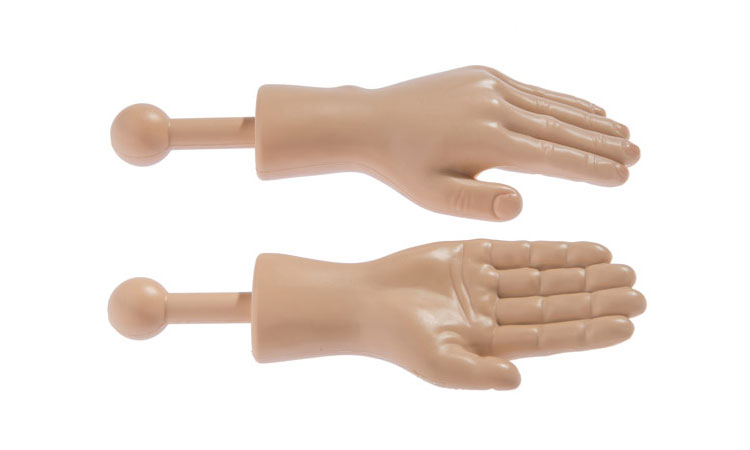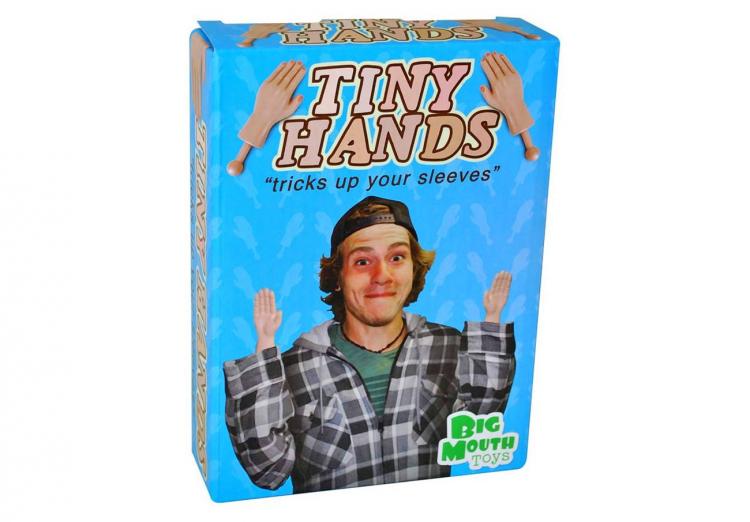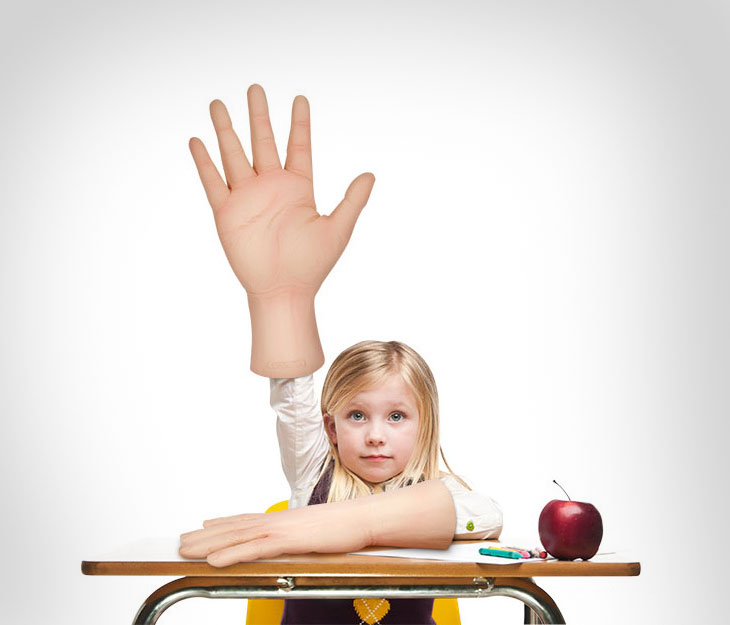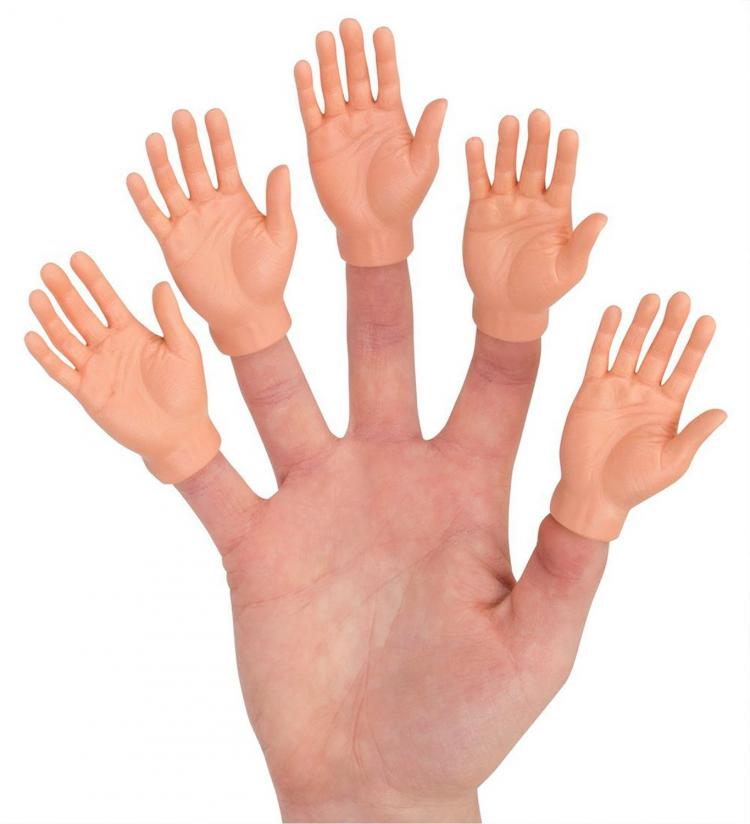 Subscribe To Our YouTube Channel