Giant Man Hands Gloves
By Ryan on 04/07/2014 5:54 AM (Updated: 04/19/2017 10:35 AM)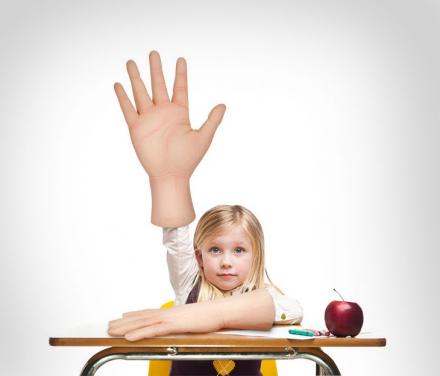 "She had man-hands!"
The man hands are giant oversized man hands that you can wear like gloves to make yourself look like a silly person with giant hands. The giant hand gloves most likely have no real world purpose other than slapping people, poking people, giving awesomely powerful high-fives, and creepily stroking peoples faces.
Tired of everyone making fun of your chubby little girl hands? Throw on the man hands gloves and show them whats up with a power slap to the face. Made from latex, the giant man hands measure 14 inches long, and come in a set of two hands.