Tidy Tips Fingertip Toilet Brushes
By Ryan on 12/09/2020 9:49 AM (Updated: 12/14/2020 9:44 AM)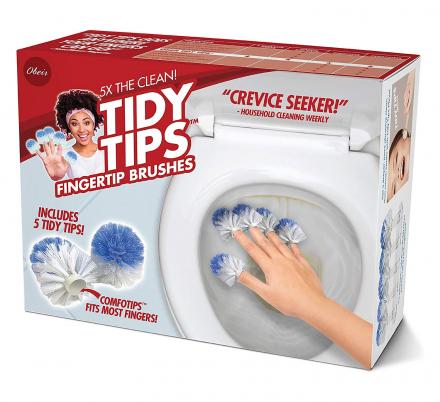 If there's one issue with regular toilet brushes, it's the fact that you can't get into the tiny crevices at the top of your toilet where the water comes out of. Luckily, this is no longer an issue now that someone invented these ingenious fingertip toilet brushes. They're like those tiny hands for your fingers, except for tiny hands they're mini toilet brushes. Just plunge your hand into the toilet and start twiddling those fingers to get those deep stains to come out.
If you haven't guessed it yet, the fingertip toilet brushes are just a prank box that's meant to fool unsuspecting victims that you're giving a gift to. There's not really any fingertip toilet brushes inside, as you're meant to put your real gift inside the box, and get a good laugh as they unwrap the gift thinking it's something else.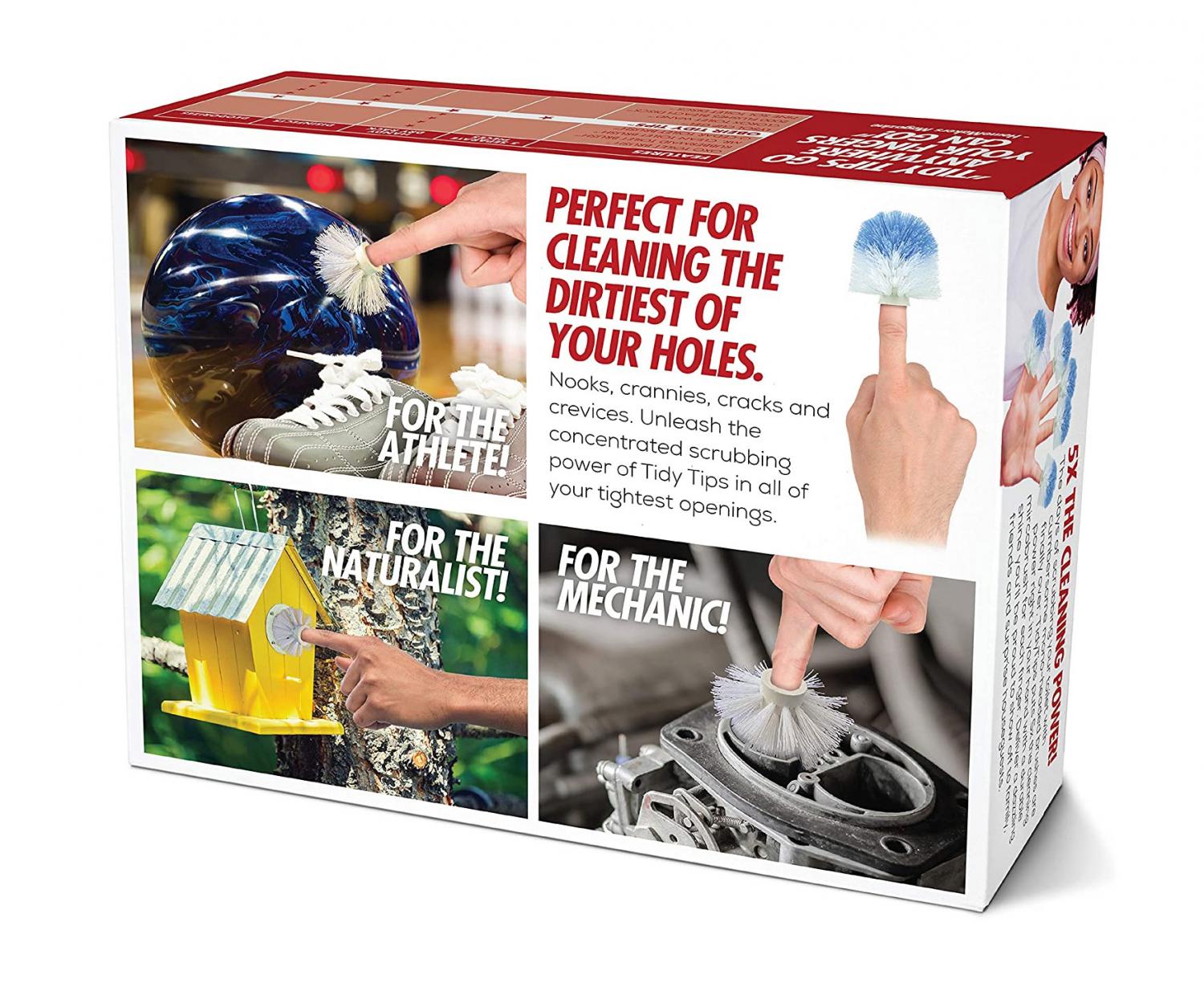 Perfect for cleaning the dirtiest of your holes! Nooks, crannies, cracks, and crevices. Unleash the concentrated scrubbing power of Tidy Tips in all of your tightest of openings.
Not only great for scrubbing dirty toilets, the fingertip scrubbers are also great for cleaning the inside of bowling ball holes, inside birdhouse entrances, inside deep crevices in engines and motors, and whatever other hole your might find your finger inside of that needs cleaning.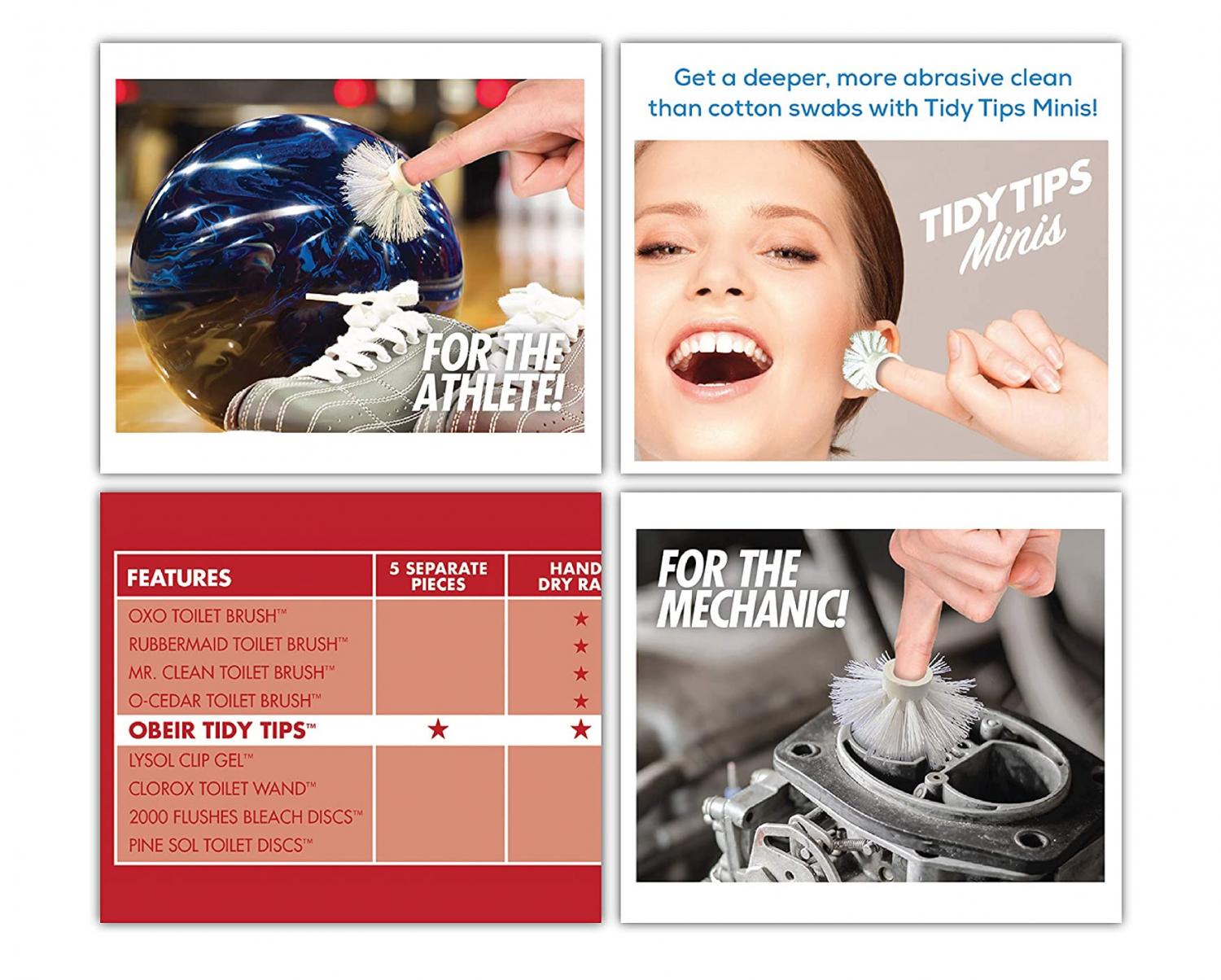 The Tidy Tips toilet brush fingertips come in a pack of 5 tips (one for each finger), and patented COMFOTIPS fits onto most any fingers as a one-size fits all solution. Why use one giant brush, when you can get 5x the clean with 5 total brushes doing the work?!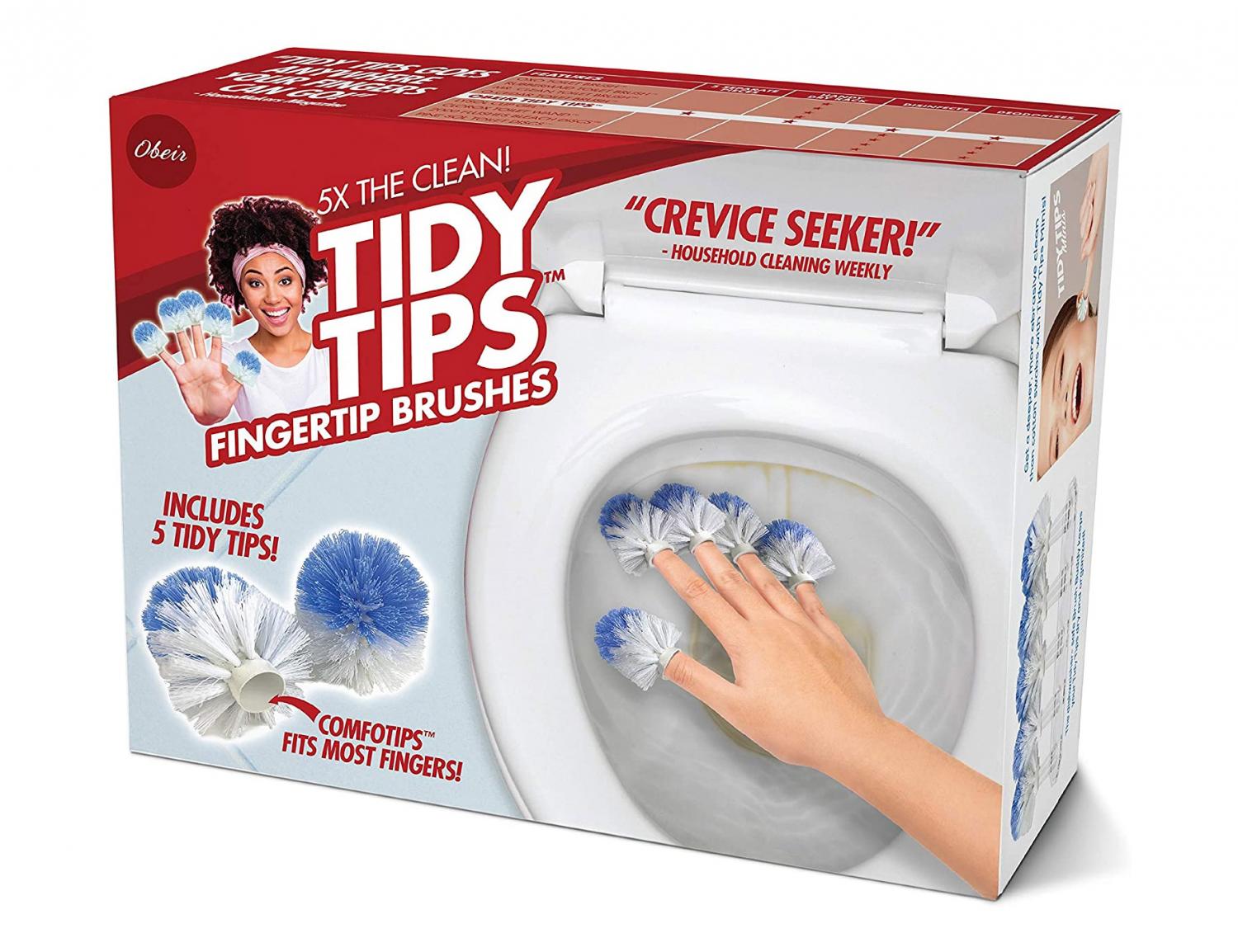 Also sold separately are there similar product Tidy Tip Minis for cleaning inside ears. They're a way to get a deeper, more abrasive clean than cotton swabs, and for cleaning inside the tiniest holes imaginable.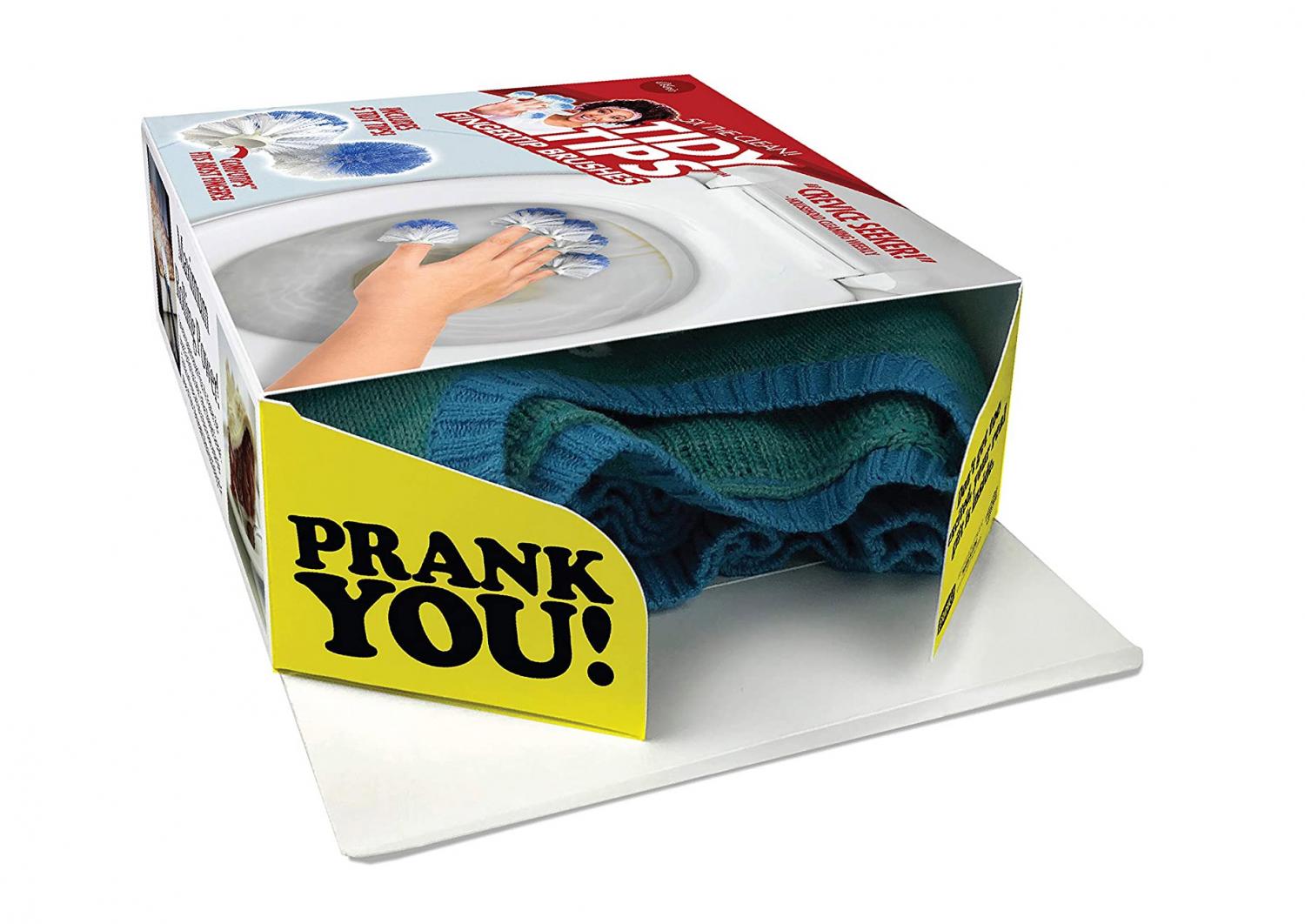 "5X THE CLEANING POWER! The days of scrubbing your toilet with cumbersome mono-headed brushes are finally over. Tidy Tips puts 5x the cleaning power right in your hand with a durable micro-brush for each finger. Deliver a dazzling shine you'll be proud to show off to family, friends and surprise guests."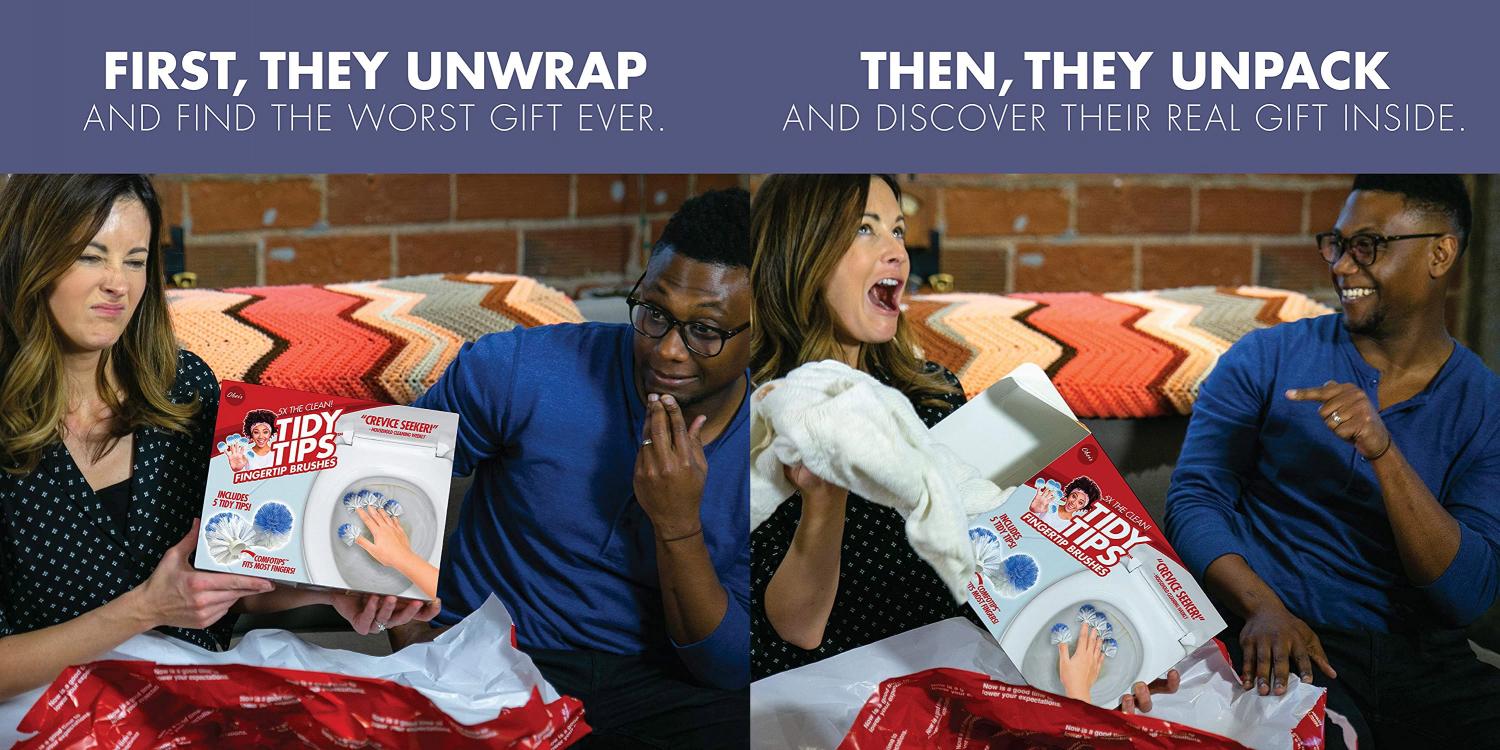 Need some other prank gift boxes in your life, check out a few of our favorites below!
The Hide-a-Poo Fake Rock Lets You Hide Your Dogs Poop Instead Of Picking It Up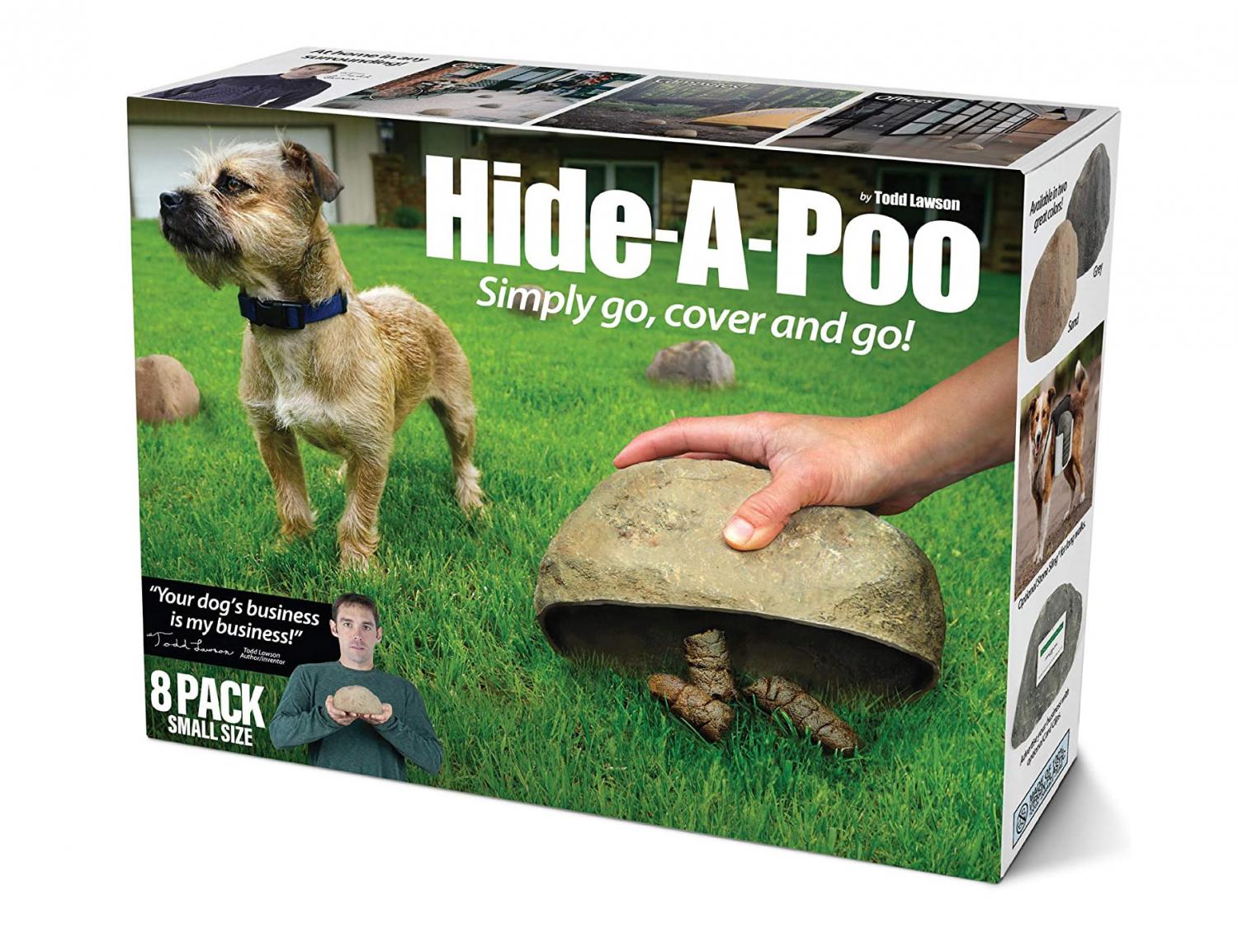 GET THIS ONE HERE
The Plant Urinal Allows You To Pee Right Into Your Plants, Perfect For at Home Or The Office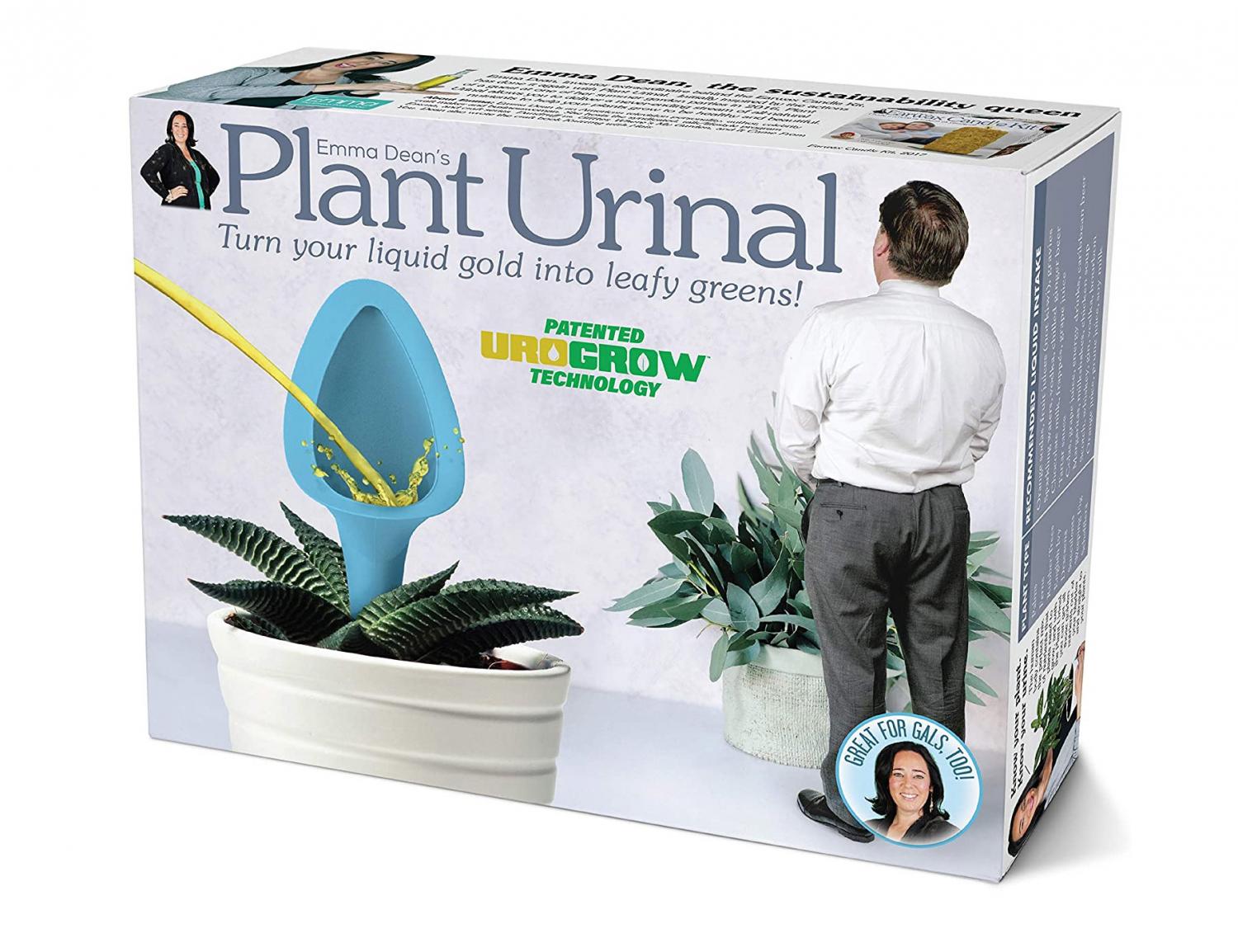 GET THIS ONE HERE
This Shower Margarita Machine Gets You Boozed Up In The Shower Hands-Free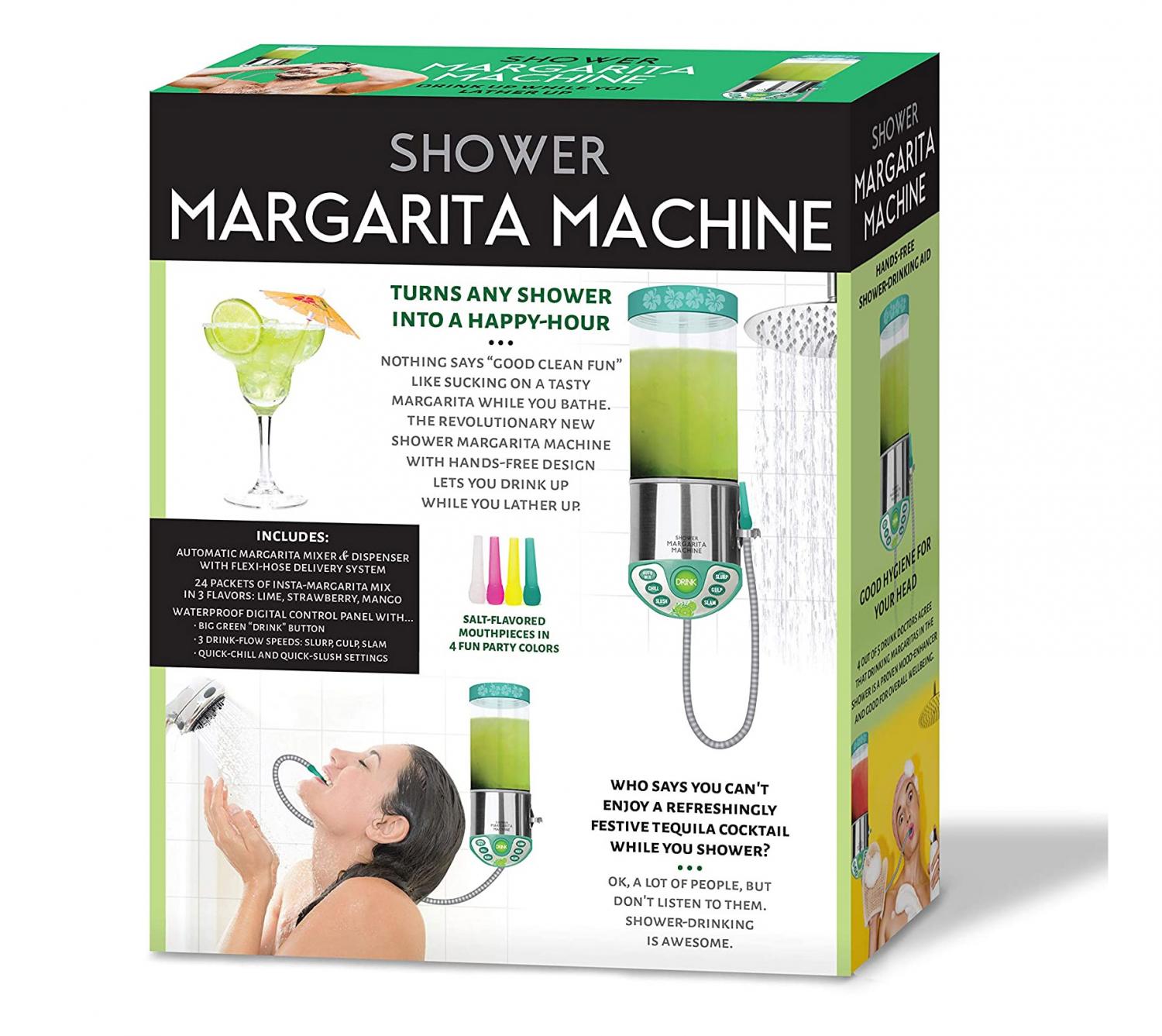 GET THIS ONE HERE
Cargo Socks Are Now A Thing, So You Can Hold Your Phone, Snacks, Or Cash Right in Your Sock Pocket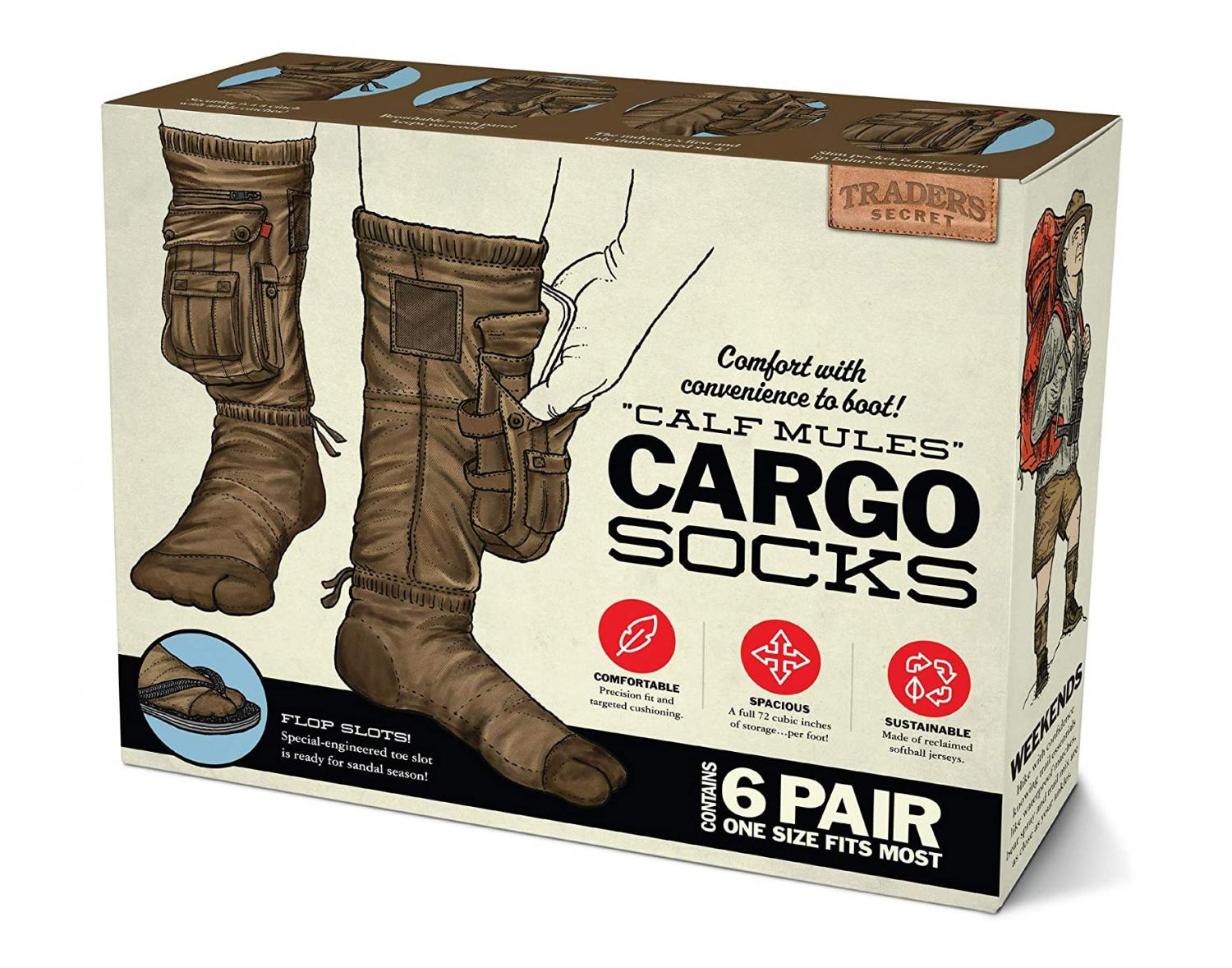 GET THIS ONE HERE