This Clock Uses 3 Separate Clocks To Tell The Time
By Ryan on 08/20/2015 5:21 AM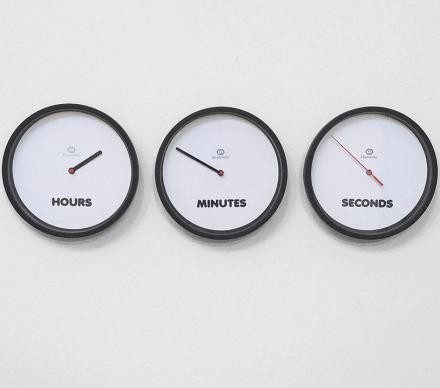 It's true that most clocks now-a-days are designed to make it harder to tell the time, granted they are a lot more unique and cool than a regular boring clock that just tells you the time by looking at it. Clocks are now designed to make you work for it, and to make you really want to know what time it is to get it. The 'Three Times' clocks is a clock that is designed with three separate clock faces, each of which with a different hand for the clock. One clock displays the hour hand, one displays the minute hand, and one displays the second hand. You can either be nice and place them next to each other either vertically or horizontally, or you could be an ass and place them randomly throughout your house so that people will need to find each clock in order to put together the time.
Made by Stupidiotic, a novelty and gag gift shop with various stores around Las Vegas and California, the three times clocks each feature a label as to whether it's the hour, minute, or second hand clock, and each clock measures 8 inches in diameter x 1.5 inches deep.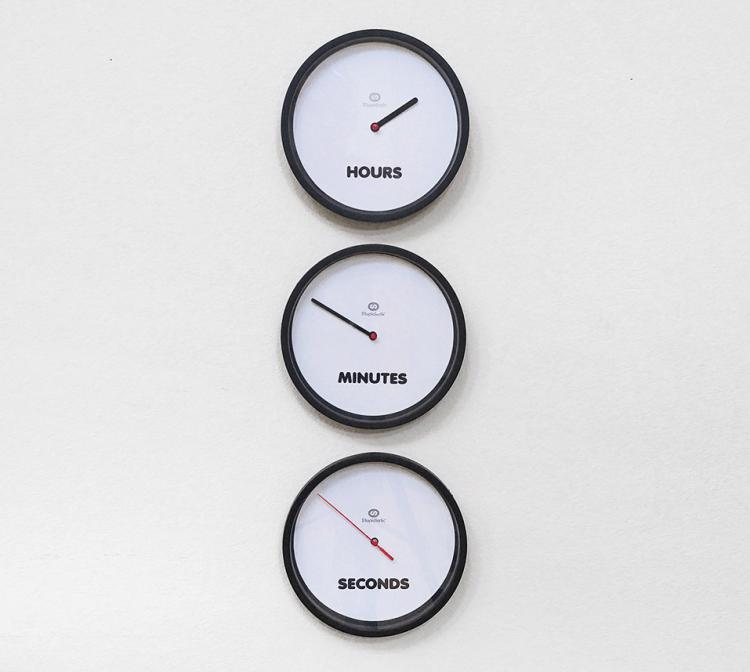 Look at the bright side, when day-light savings comes around you'll still only need to adjust 1 clock, granted you'll need a team of three to initially sync the clocks up. But chances are if you own a clock like this, you're not too worried about having the exact time - down to the millisecond.