These Incredible Tequila Barrel Bar Stools Are Perfect For Any Home Bar
By Ryan on 01/22/2021 11:04 AM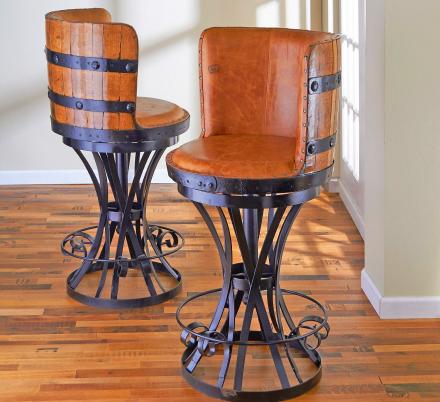 There's really nothing quite like a good piece of furniture made from a barrel! Whether it's made from a wine barrel, whiskey barrel, tequila barrel, or even an oil drum, it certainly brings a very unique aesthetic to any room design. These incredible bar stools made by Wine Enthusiast are made from old reclaimed tequila barrels, and unlike most barrel stools that use the barrel around the lower base of the stool, these use the barrel as the seat back to each stool.
Called the "Tequila Barrel Stave Stool with Leather Seat" the uniquely designed bar stools are perfect for a home bar, tequila bar, wine bar, speakeasy, and more. The base of the stools are made from metal, then the tequila barrel is lined with high-quality leather on the inside which'll make the stools last for generations to come.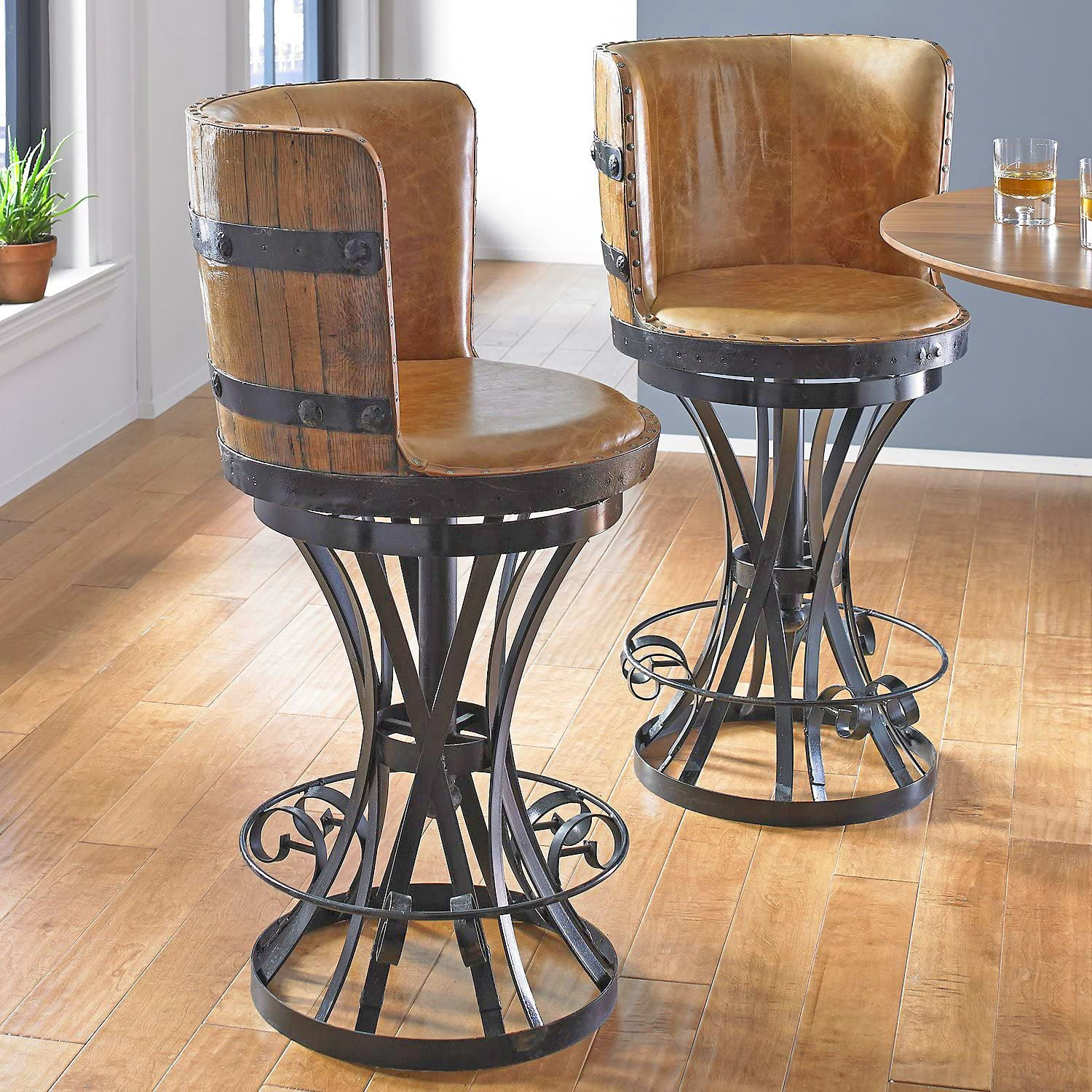 The tequila barrel bar stools have warm natural colors that are created from the aging process of Tequila, which gives the stools a very unique look that's sure to fit into almost any room interior design. A protective varnish is also put onto the tequila barrels to make them last for years to come.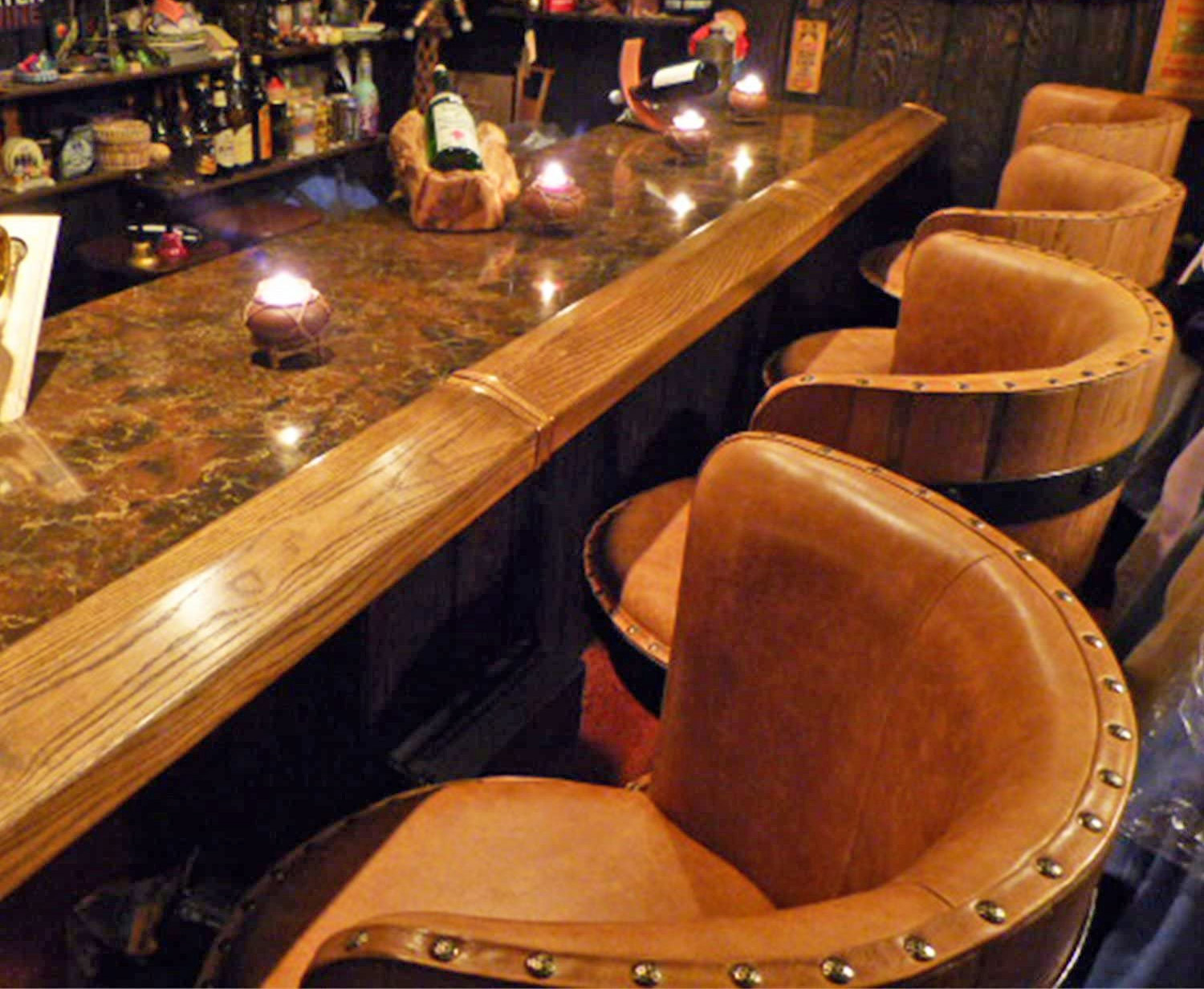 The seats on the barrel stools use stretched leather, and the base is made from cast iron. The stools are completely handmade from actual reclaimed tequila barrels, so no two will look exactly alike. The barrel back bar stools are sold individually, and each one weighs around 88 lbs.
The unique tequila barrel bar stools are made using materials including White Oak wood, cast iron, and high quality stretched leather.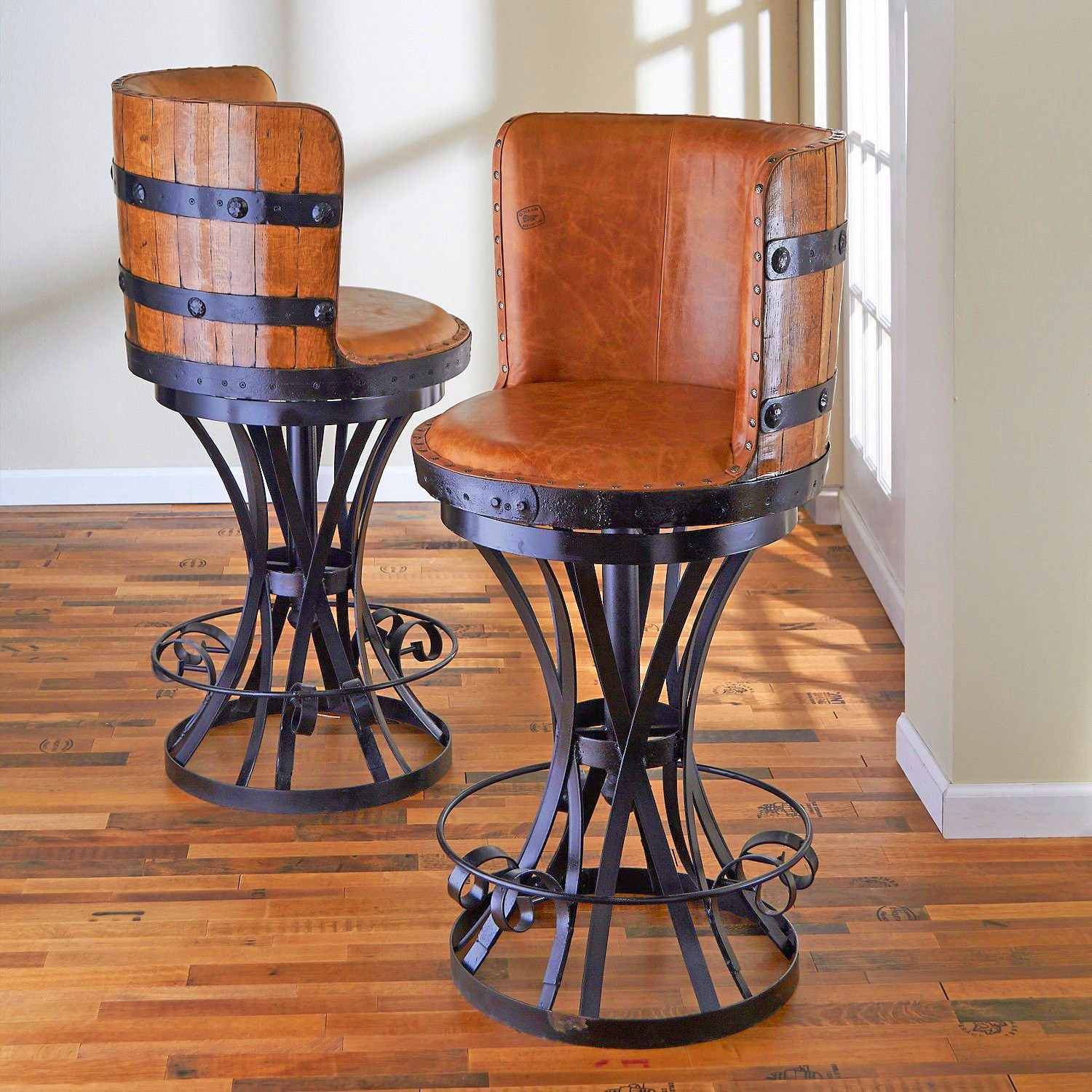 Although these exact tequila barrel bar stools seem to be no longer available from Wine Enthusiast, we were able to find a few similarly designed barrel stools below. Check them out via the images below, and if we were able to find a source to get them, you can find a link below each image.
Mid Century Whiskey Barrel Bar and Swivel Bar Stools by Brothers Furniture of Kentucky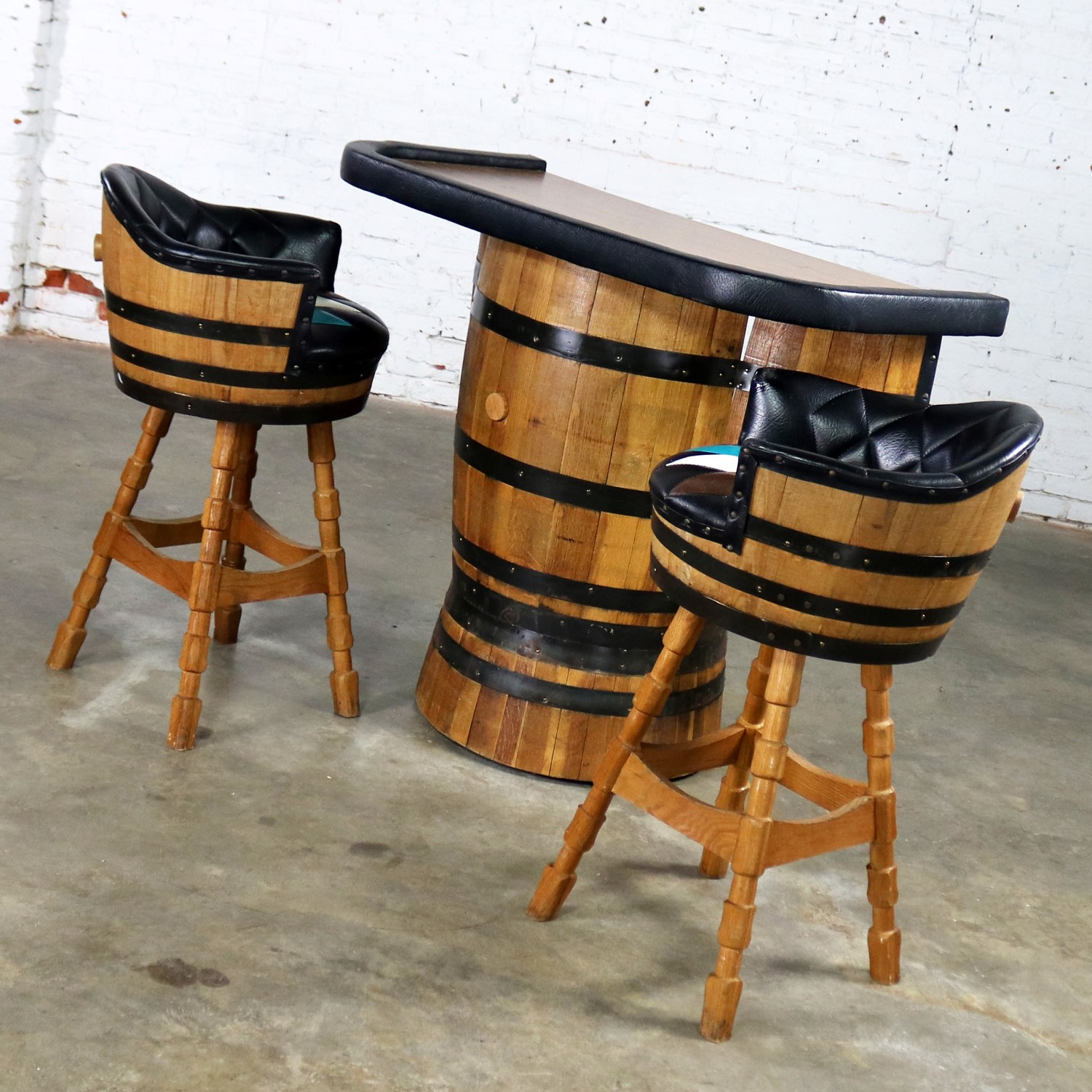 GET THIS ONE HERE
Wine barrel stools made from 2 barrels, one for the seat, and one for the base!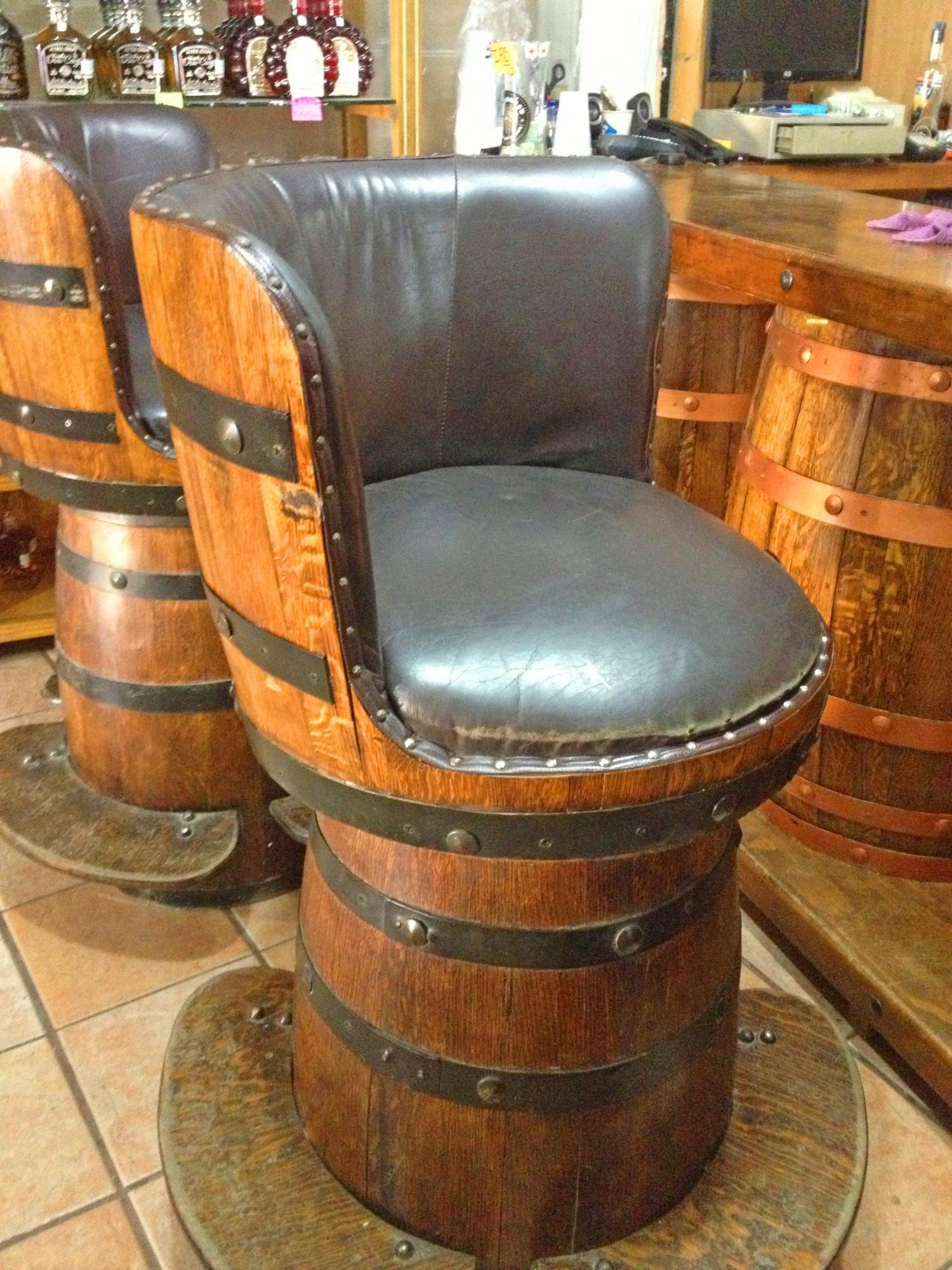 Unable to find source for this barrel chair
Wine Barrel Chairs With Back Support Built-in (upholstered with a marine vinyl)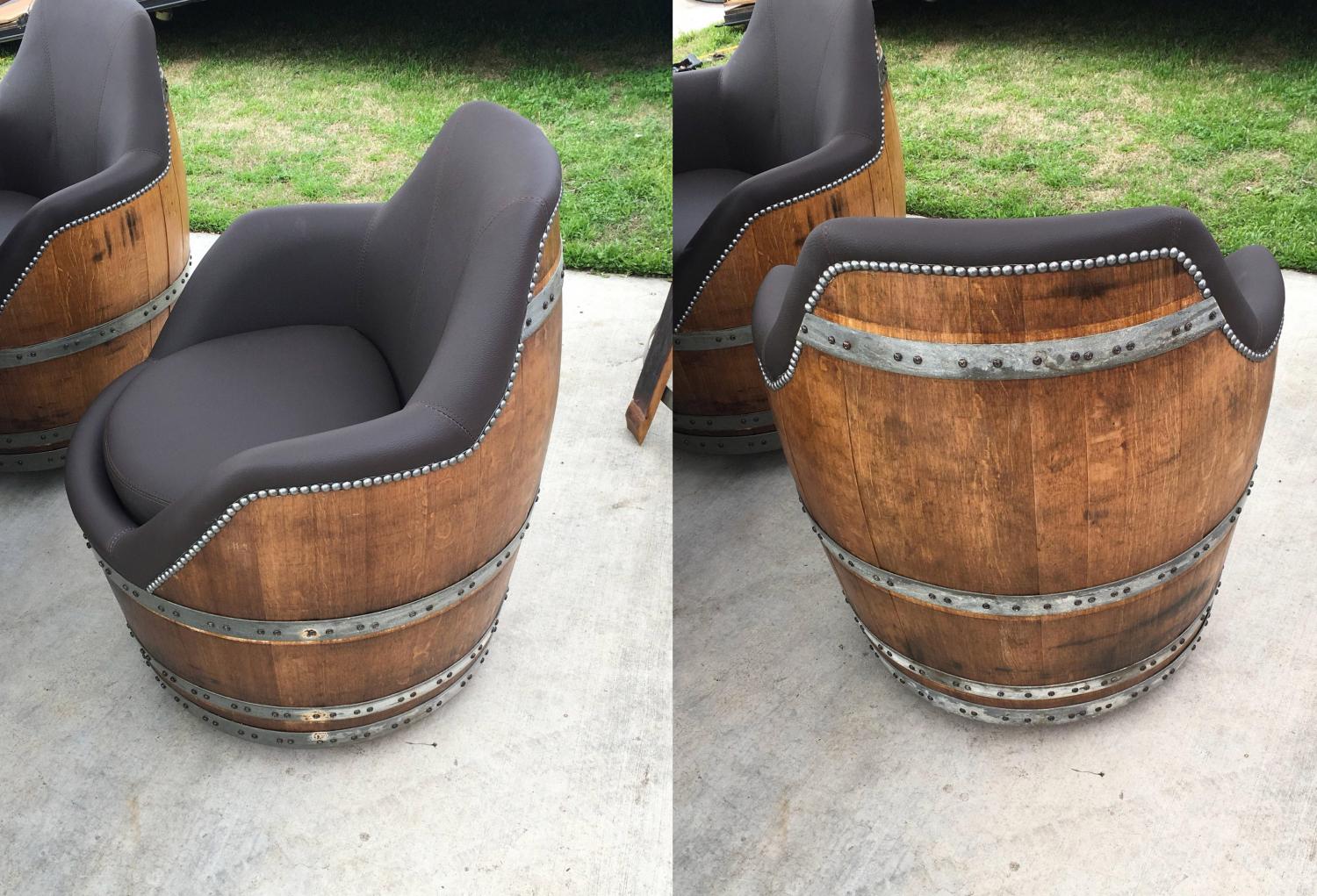 GET THIS ONE HERE
This Adirondack Chair Is Made From an Old Wine Barrel and Has a Slot For a Wine Glass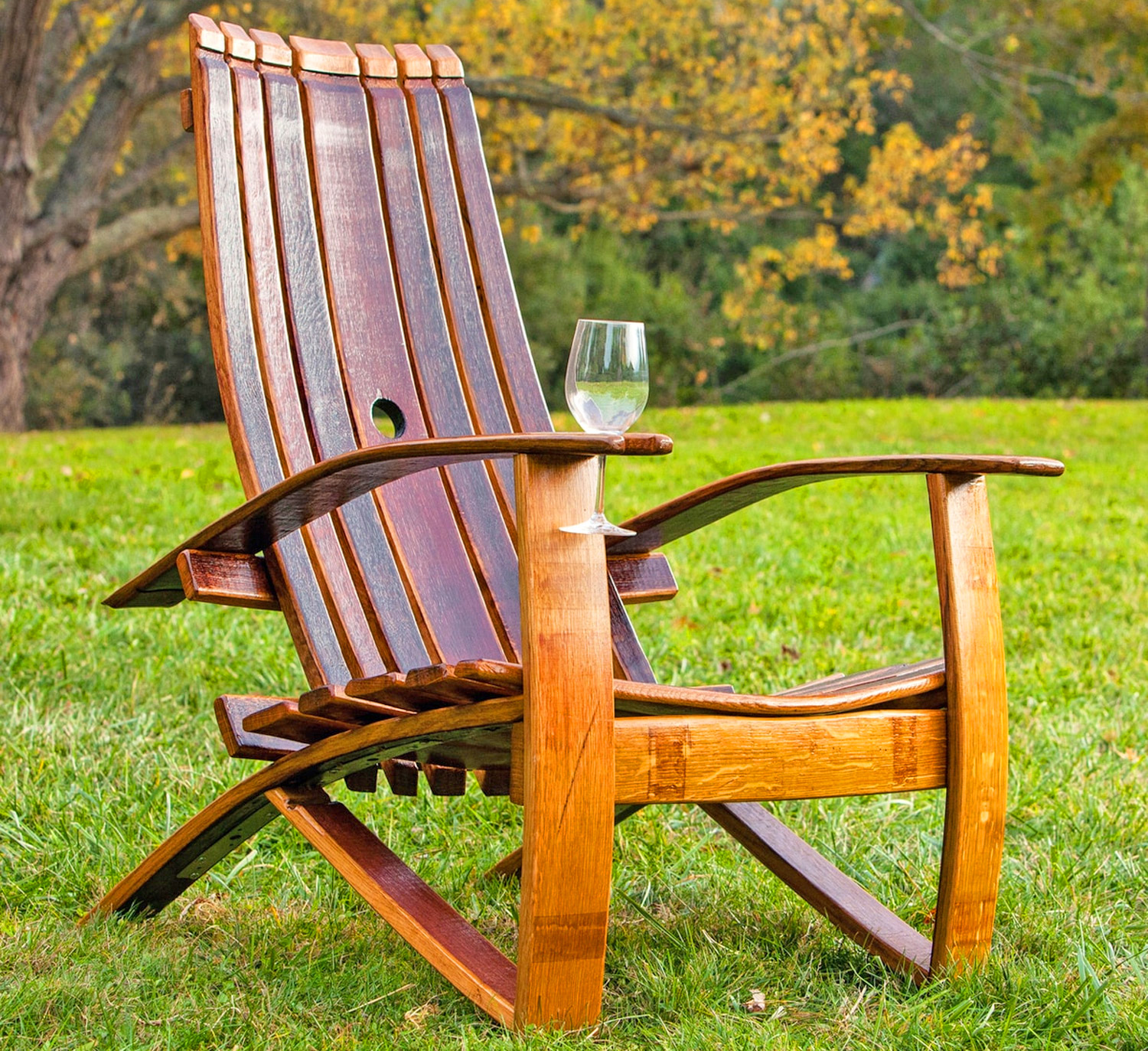 GET THIS ONE HERE
This Ultimate Wine Barrel Table Has a Hidden Storage Area Inside For Keeping Your Booze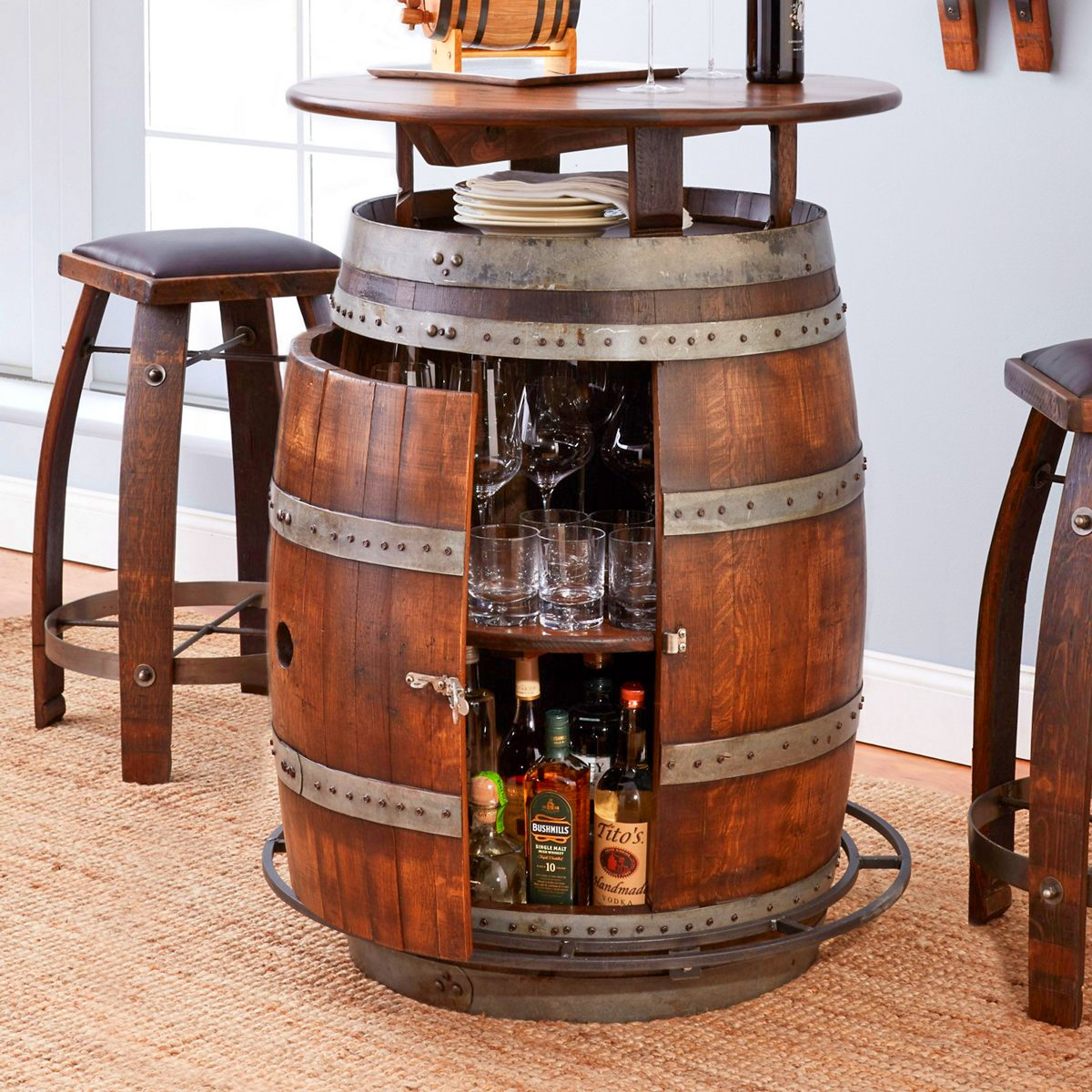 GET THIS ONE HERE
Authentic French Wine Barrel Patio Deck 3 Piece Set 2 Chairs and 1 Table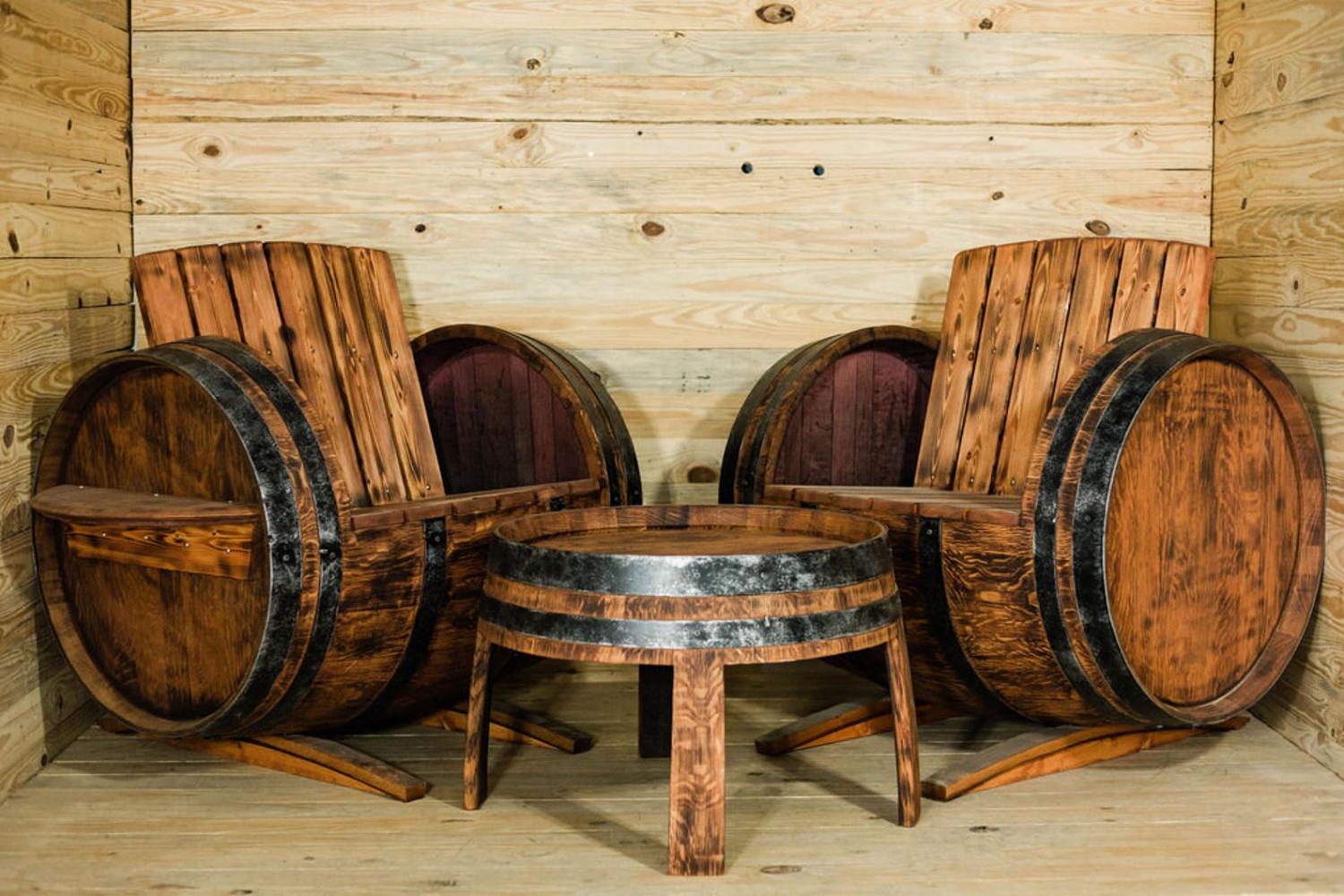 GET THIS ONE HERE
1080 Sonoma Wine Barrel Bench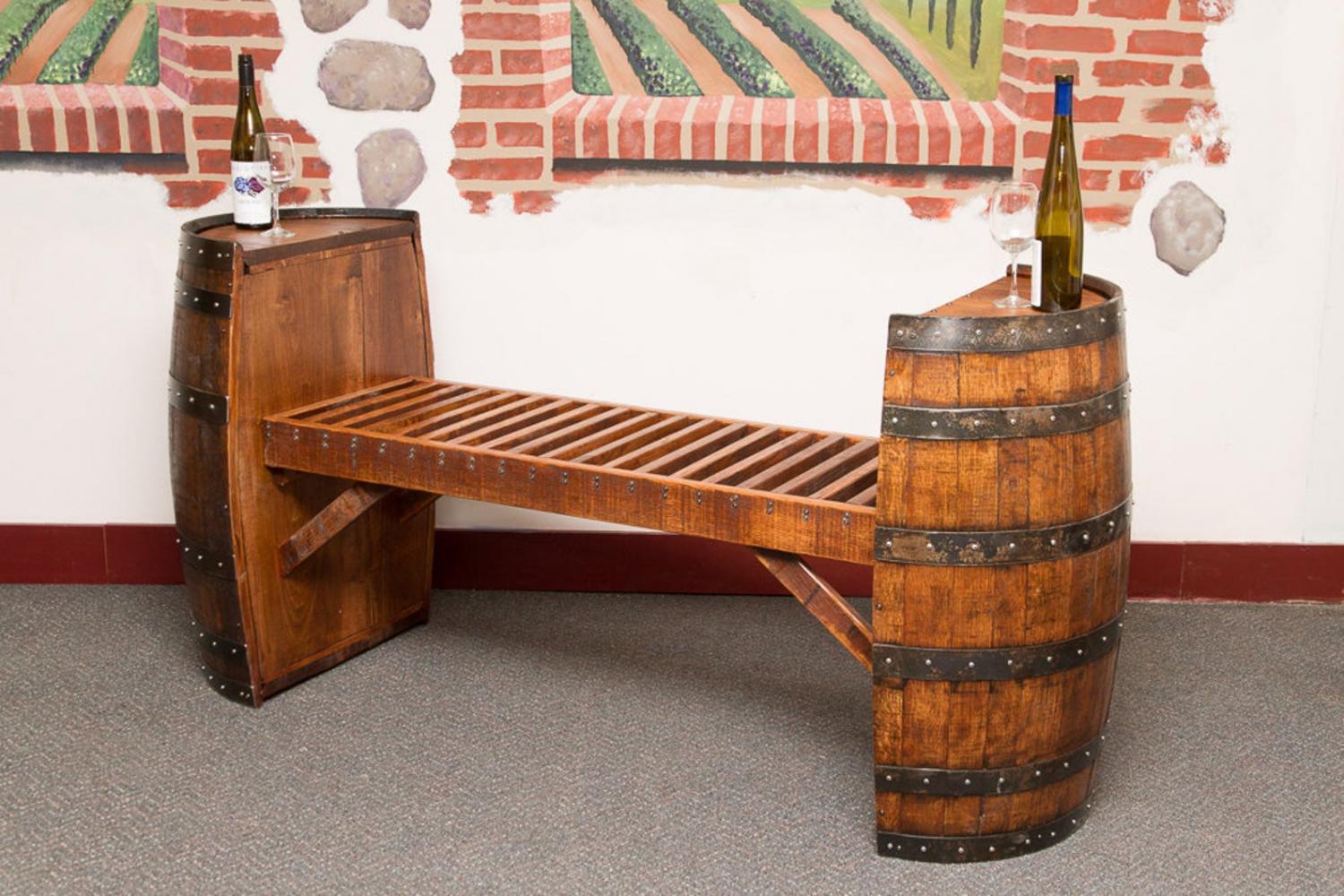 GET THIS ONE HERE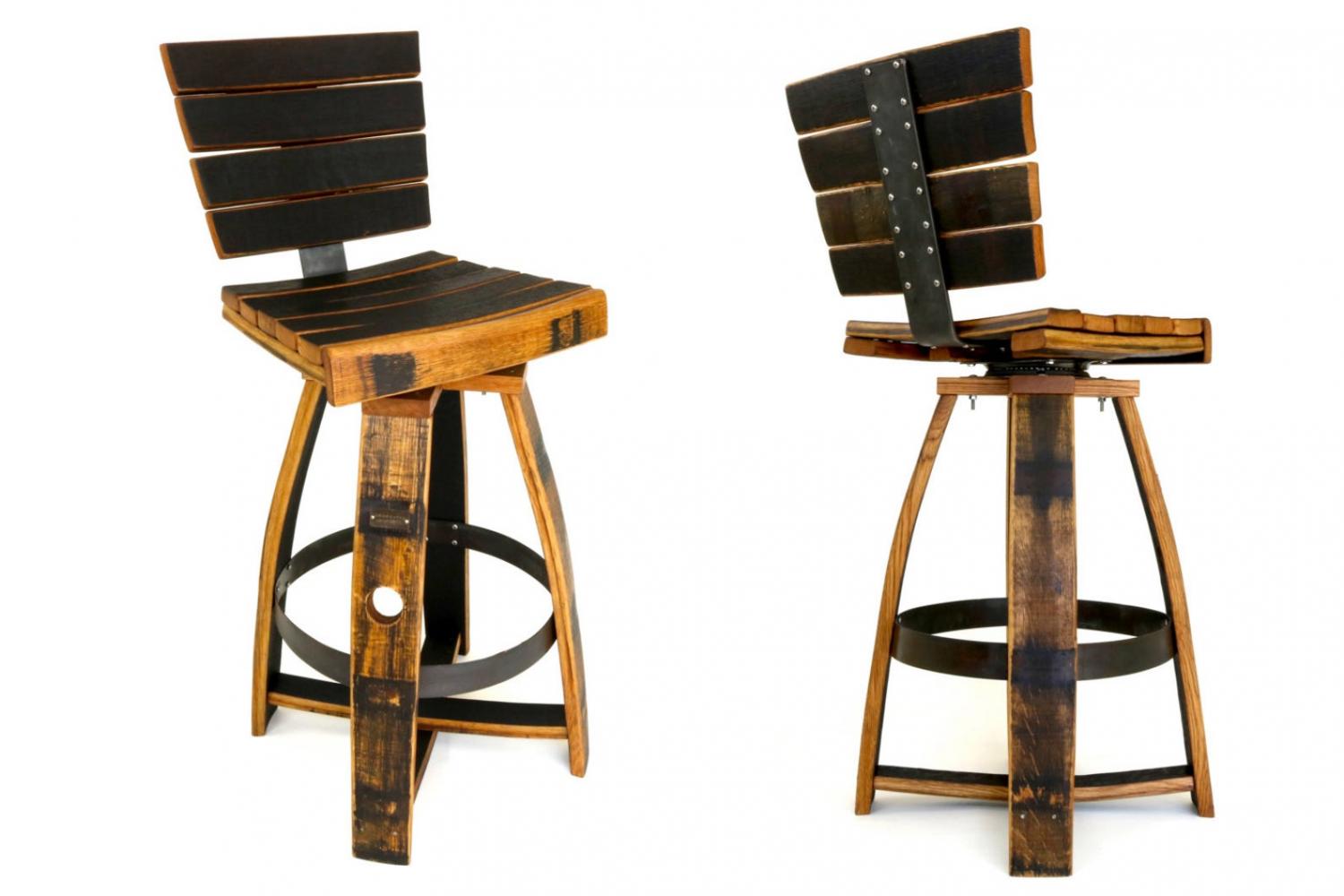 GET THIS ONE HERE
Whiskey Barrel Barstool - Bourbon Barrel Pub Stool w/ Memory Swivel & Backrest - Rustic Barrel Furniture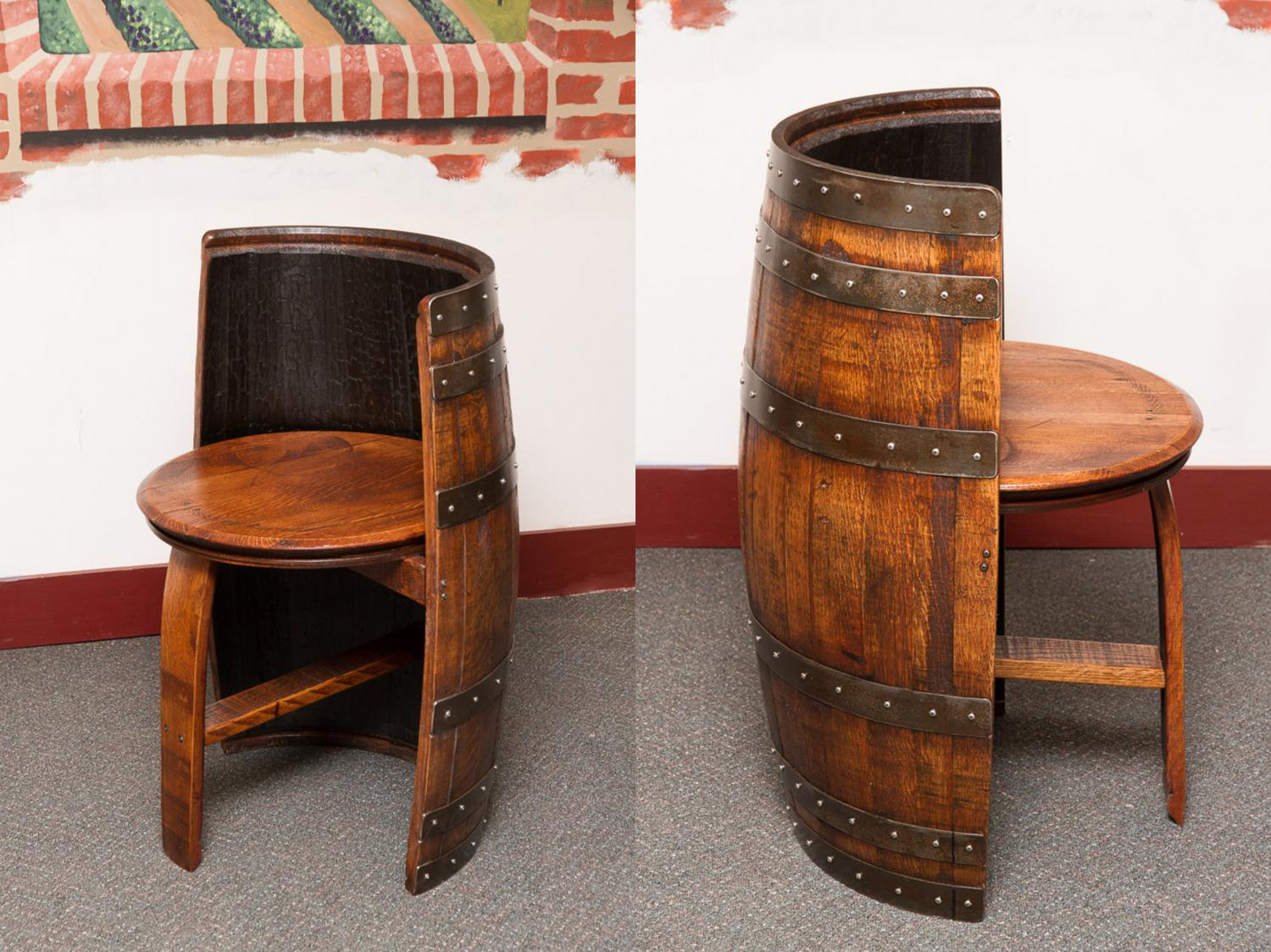 GET THIS ONE HERE