This Sushi Bazooka Gun Makes a Giant Log Of Sushi Rolls
By Ryan on 11/17/2022 10:13 AM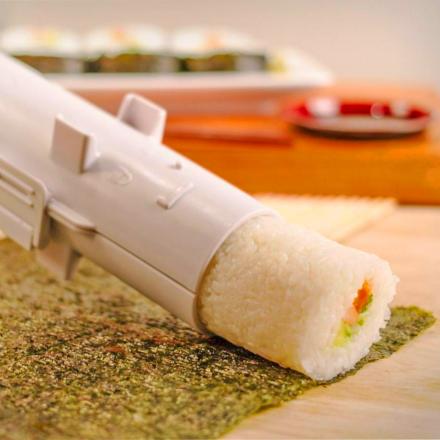 If you're like me, you like sushi rolls, but never have them because you hate making them. Well, that kind of mindset might be a thing of the past, now that I've discovered this ingenious sushi bazooka sushi roll maker! The sushi bazooka gun is a unique sushi maker that allows you to make bountiful amounts of sushi both quickly and easily.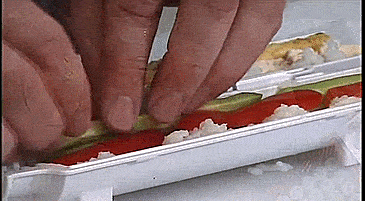 The Sushi Bazooka will spit out a giant log of sushi roll using your own custom choice of ingredients. Just fill it up with your ingredients, shoot out the sushi roll log, and cut into separate sushi roll bites for instant satisfaction.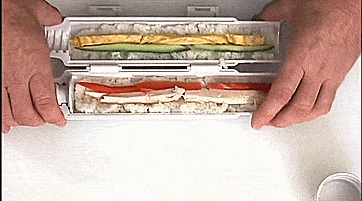 To use the sushi bazooka gun, just insert some rice into each side of the tube, press the plunger rod onto each side of the rice to create room for more ingredients, then place your ingredients on each side of the rice.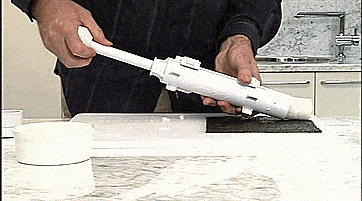 Once all ingredients have been inserted, just close the bazooka container and start pumping out hot logs of sushi rolls onto your seaweed sheets, and slice to lengths of your liking.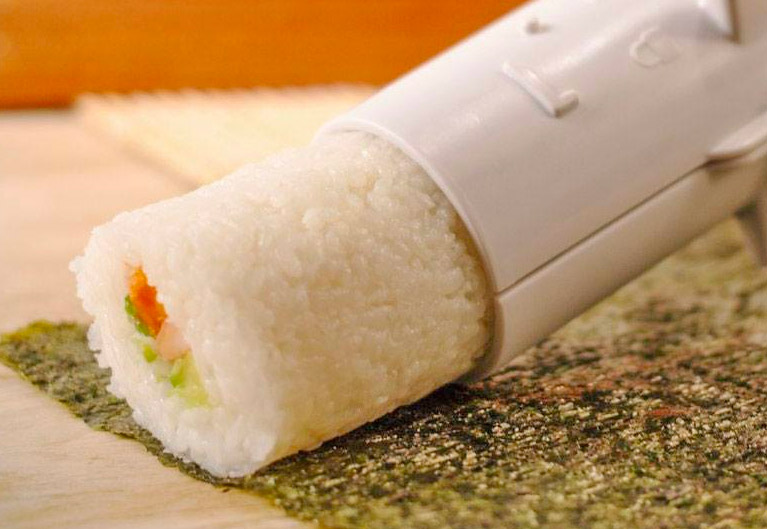 The sushi bazooka gun is made from plastic, and is also is dishwasher safe which makes cleanup super easy!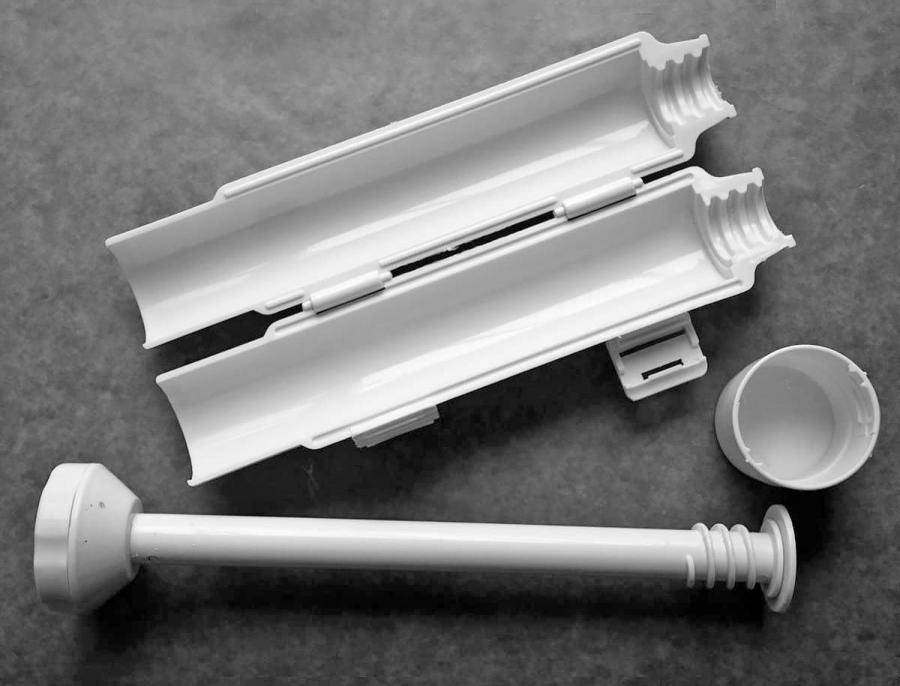 The sushi bazooka will spit out sushi roll logs that measure around 1 foot long as the device around 12 inches long x 2.5 inches in diameter.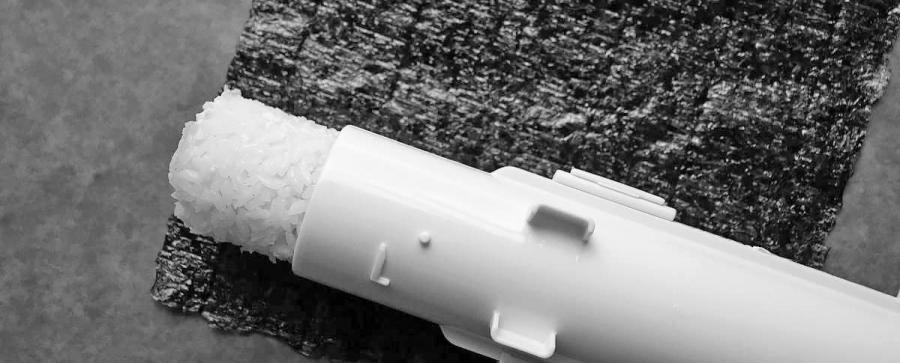 The sushi bazooka is also a perfectly safe and super easy way to make sushi rolls with your kids!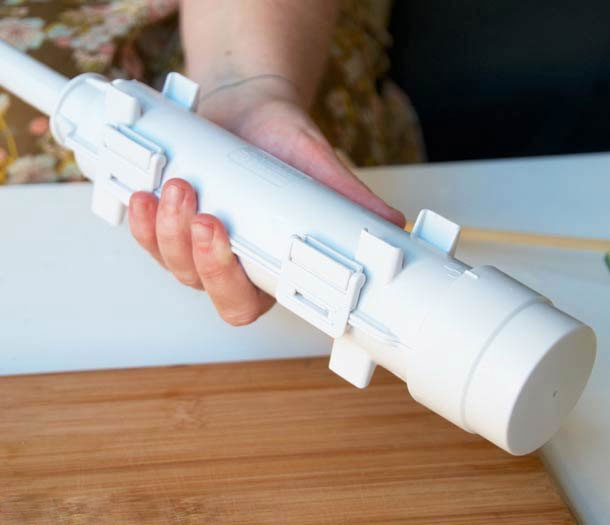 If you're looking for more fun and unique ways of making sushi rolls, you may also want to check out the cube sushi maker, or the sushi tower kit that we've featured in the past. There's also this easy sushi roller tool that makes perfect sushi rolls in seconds! The ingenious design of the sushi bazooka lets you perfectly create the rolls just how you like them with your own ingredients and is great for experimenting with new vegetables and other ingredients that you may not normally find in most sushi rolls.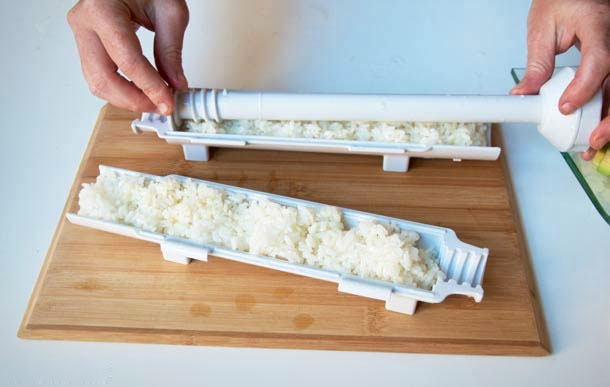 Once you've added your ingredients for your sushi rolls, just close both sides, and you're ready to blast a log of sushi out of the bazooka!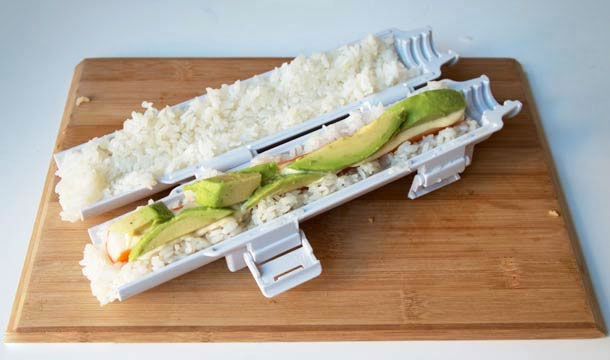 The slide rode on the back of the sushi bazooka lets you simply push it forward to spit out the sushi log on the other end of the device! Just point the tip down towards the surface where you're laying it, and slide the bazooka backwards as you push the rod foward.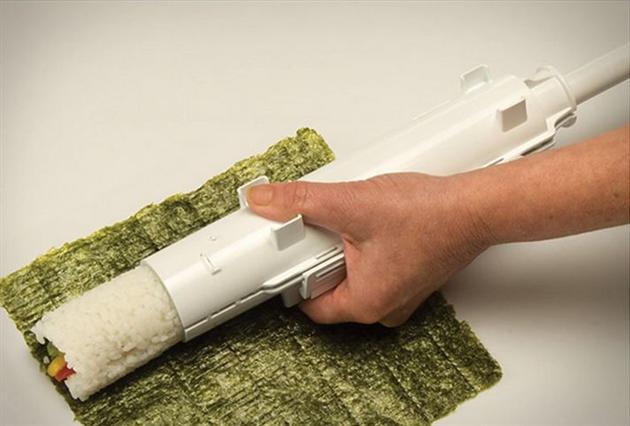 If you're feeling real crazy, you can of course eat the sushi rolls in the giant log form like a giant rice burrito, or if you're feeling a little more civilized, you can slice the sushi log into individual pieces for easier consuming.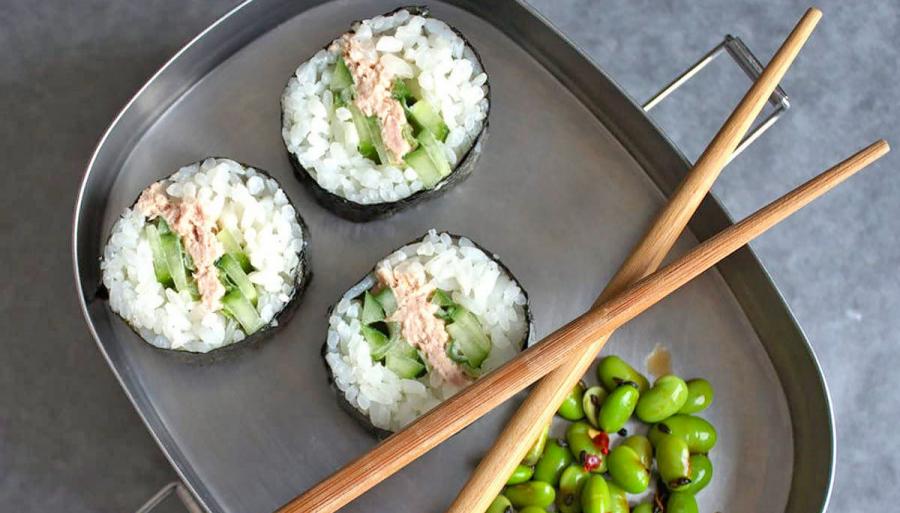 You can snag the sushi bazooka from Amazon for around $17 bucks!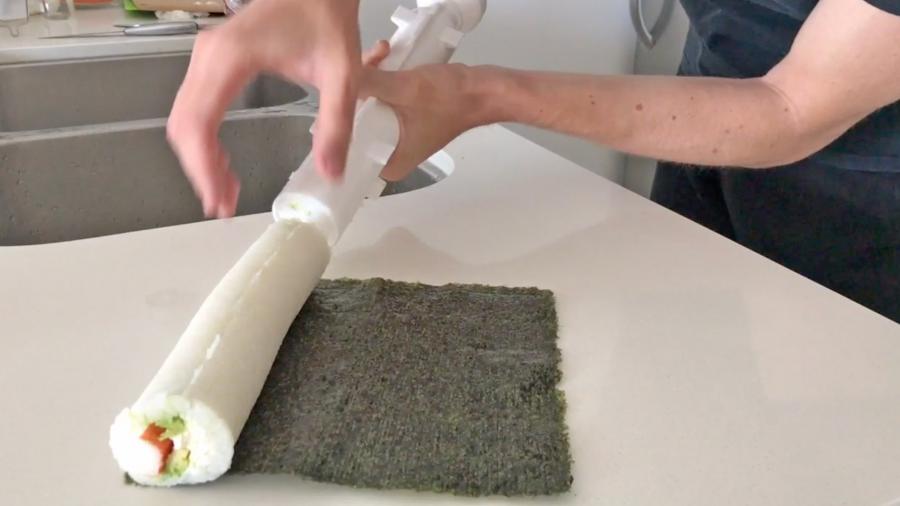 Check out the sushi bazooka gun in action via the video below.
Subscribe To Our YouTube Channel