Sushi Bazooka Gun Makes Perfect Sushi Rolls Every Time
Date Published: 10/02/2017 2:00 PM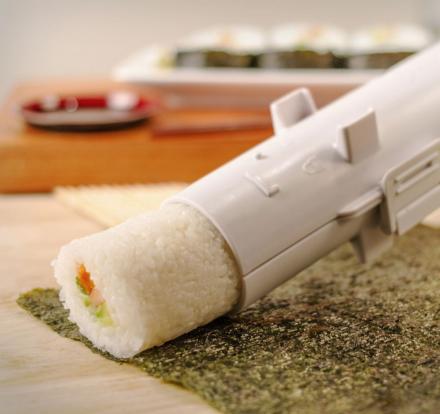 The Sushezi Roller Kit is a sushi maker that allows you to make bountiful amounts of sushi both quickly and easily. The gun allows you to make perfect sushi rolls every time using your own custom choice of ingredients. Just fill it up with your ingredients, and shoot out a full log of sushi rolls in mere seconds.
To use it, just insert some rice into each side of the tube, press the plunger rod onto each side of the rice to create room for more ingredients, then place your ingredients on each side of the rice.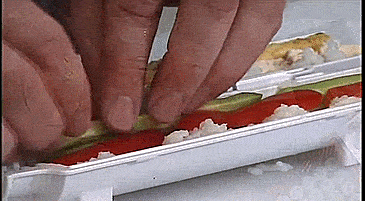 Once all ingredients have been inserted, just close the container and start pumping out hot loaves of sushi rolls onto your seaweed sheets, and slice to lengths of your liking.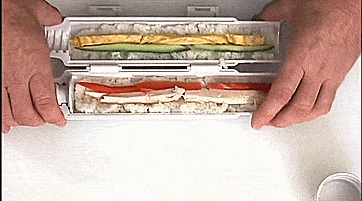 The Sushezi sushi bazooka gun is made from plastic, is dishwasher safe, and measures 12 inches x 2.5 inches x 2.4 inches.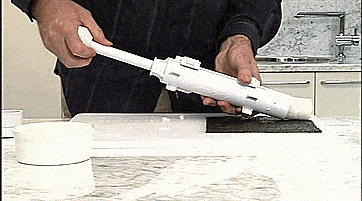 Check out the sushi gun in action via the video below.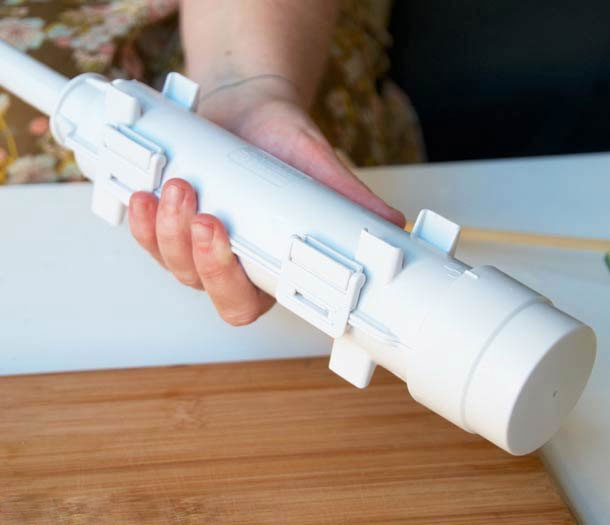 If you are into making less sushi in a different shape, check out the sushi cube maker.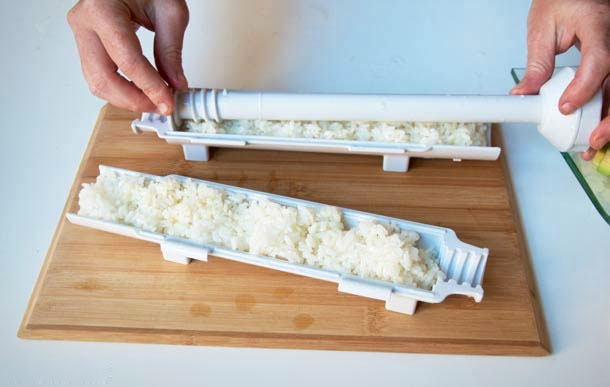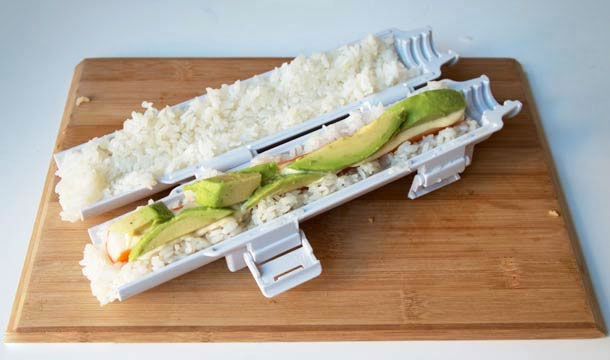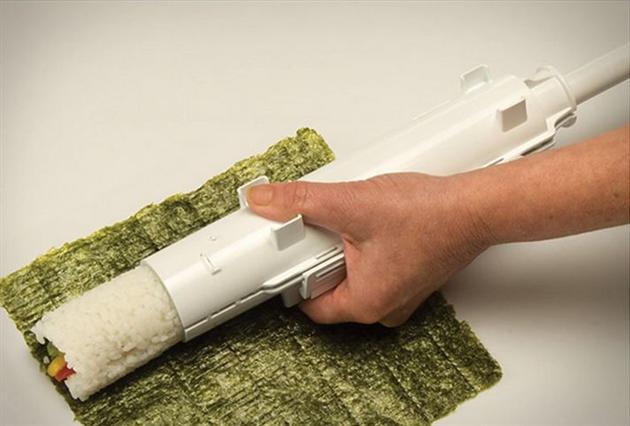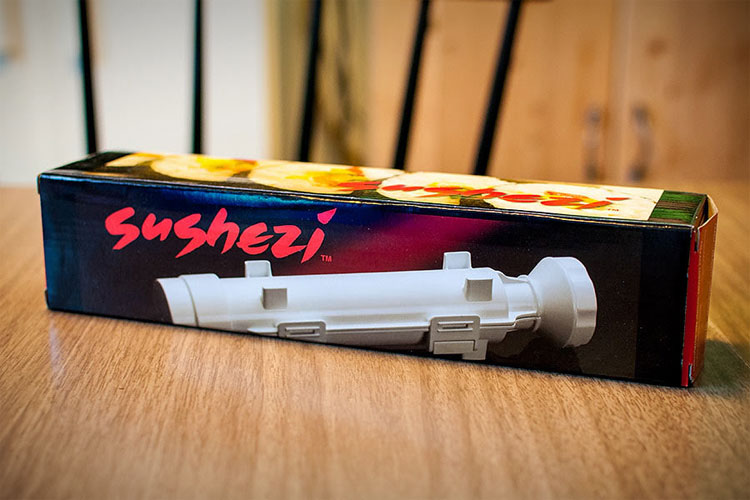 Subscribe To Our YouTube Channel