Sushi Tower Kit Lets You Make Towers Of Rice and Sushi
By Ryan on 05/08/2018 9:20 AM (Updated: 05/26/2018 11:46 AM)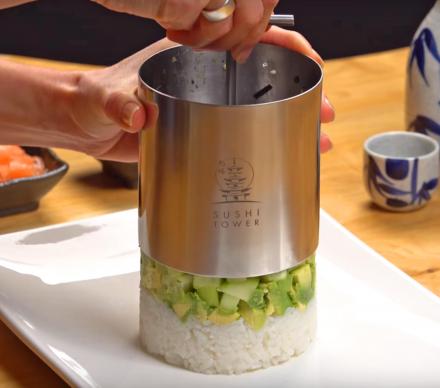 Sure, you could throw a bunch of rice, sushi, and other ingredients into a bowl and call it a meal, but that's just not classy at all. Wouldn't it be better if it was stacked into a nice sturdy tower that'll make you want to not even eat it, just to preserve its beauty?! The Sushi Tower does just that, it's a tool that helps you make amazing towers of sushi and rice that are sure to wow your guests.
The Sushi Tower is a stainless steel bin that lets you easily layer your food and pack it down with a stomper so it'll stay put once out of the tower creator. Just insert each layer of food and stomp it down with the tamp and insert your next ingredient.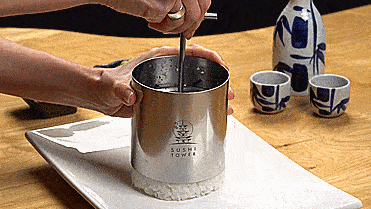 Once you're done putting in all of your ingredients and stamping them down, just place the sushi tower onto your serving plate, and remove the bottom plate by easily sliding it out and remove the main sushi tower bin. You'll be left with an incredible tower of sushi and all of your ingredients layered ever-so perfectly.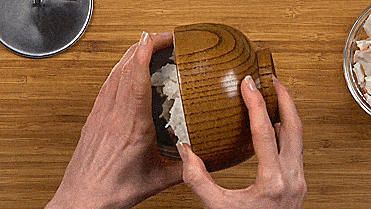 Not only great for making towers of sushi, the Sushi Tower works with any specialty diet. Since you're the one putting in each ingredient, you can create your own tower of food no matter what's inside. Though it just has to be formable like rice is.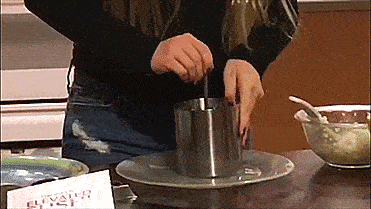 The Sushi Tower works great for breakfast towers, lunch towers, dinner towers, and even dessert towers. You can let your imagination run wild while exploring your culinary talents as you create world-class sushi towers just like the pros do.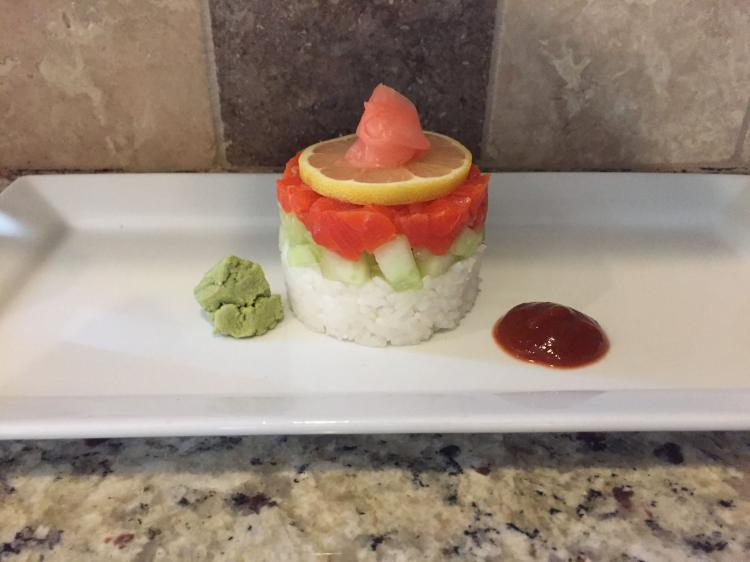 The Sushi Tower is made from a premium stainless steel construction, is super easy to clean since it's dishwasher safe, and storage is simple with the included sushi tower container.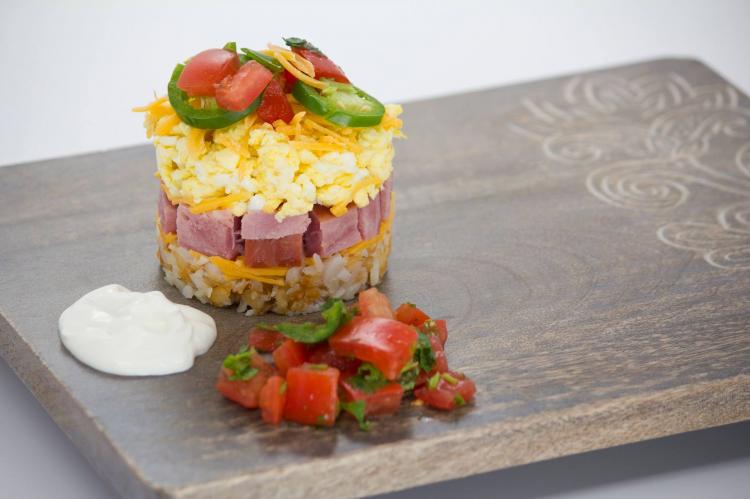 The Sushi Tower comes in a set of 2, a larger tower and a smaller tower, and they come with an elevated sushi recipe book, and a convenient storage box. The smaller sushi tower measures 3 inches x 2 inches, and the larger sushi tower measures 4 inches x 4 inches. Each one comes with a tamper, a plate, and a tower mold.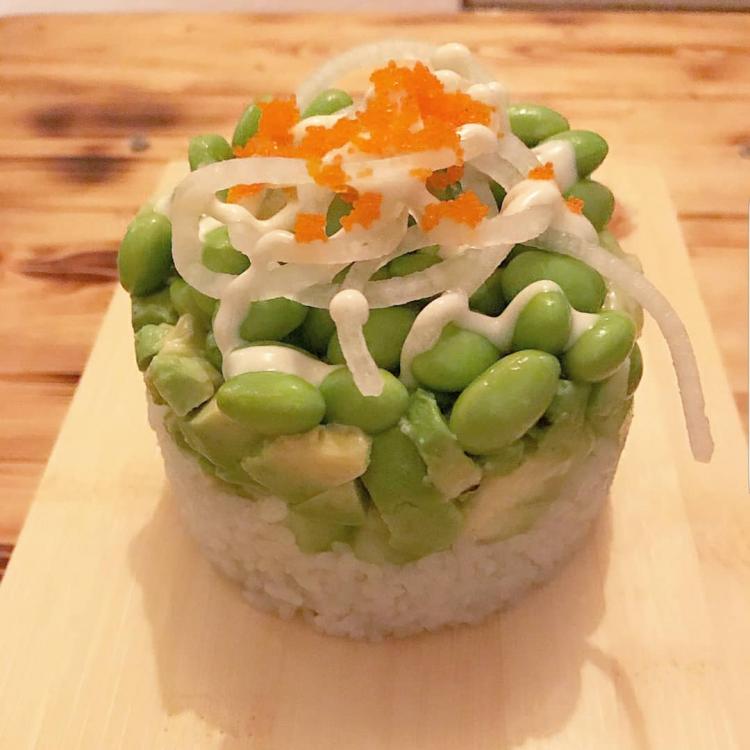 Check out the Sushi Tower in action via the video below.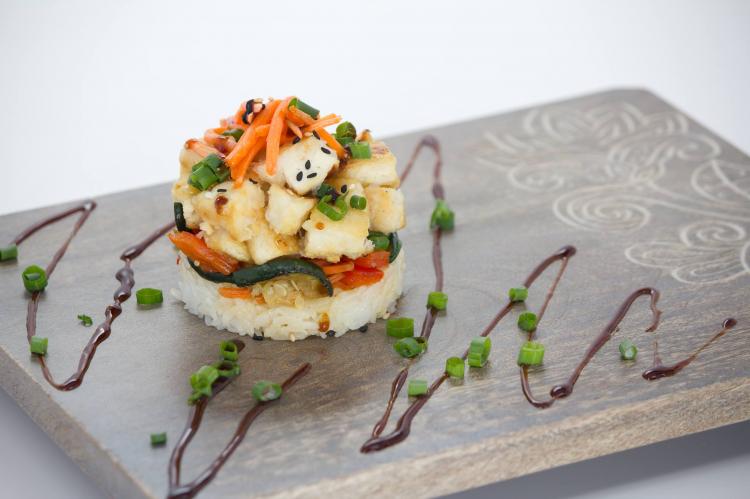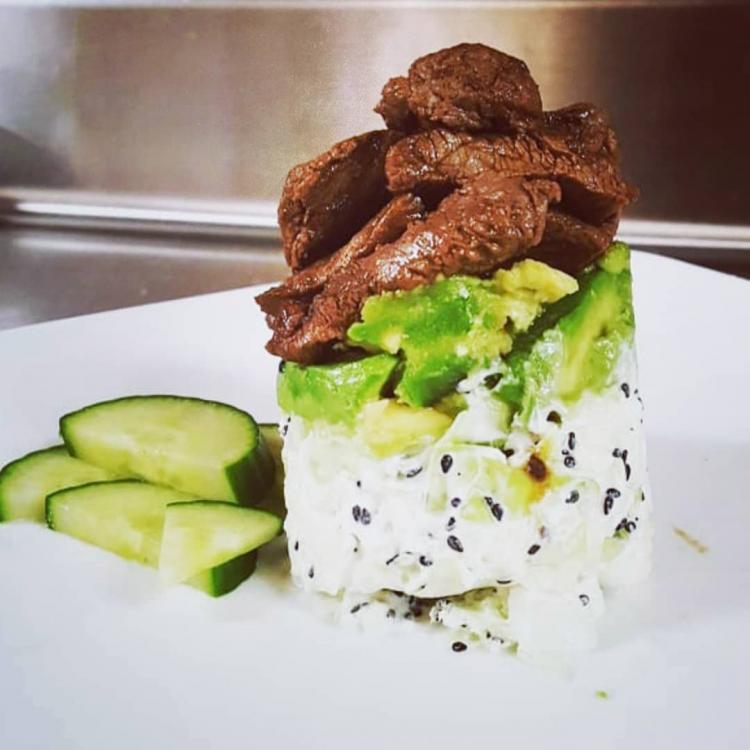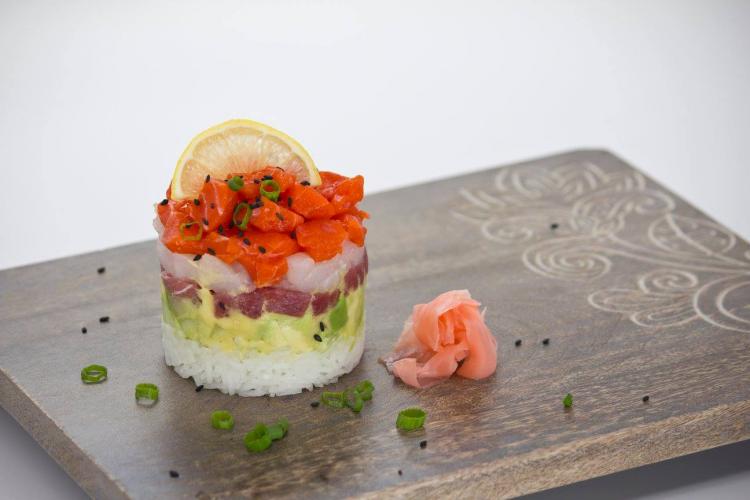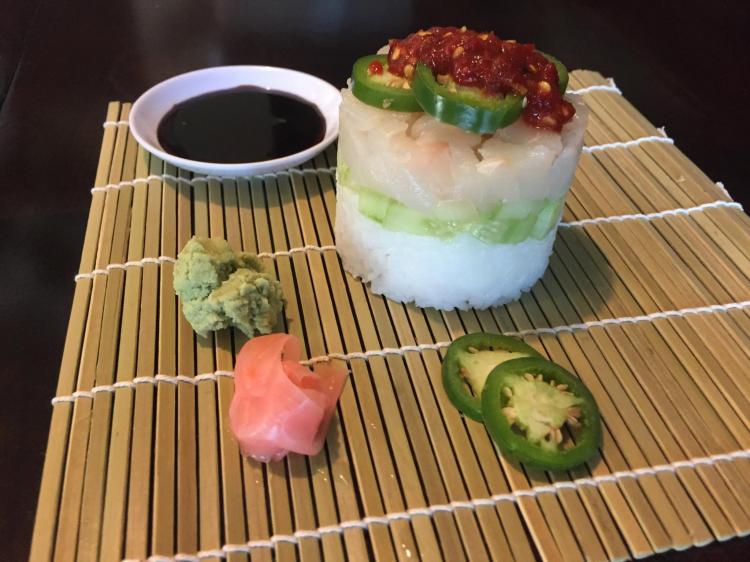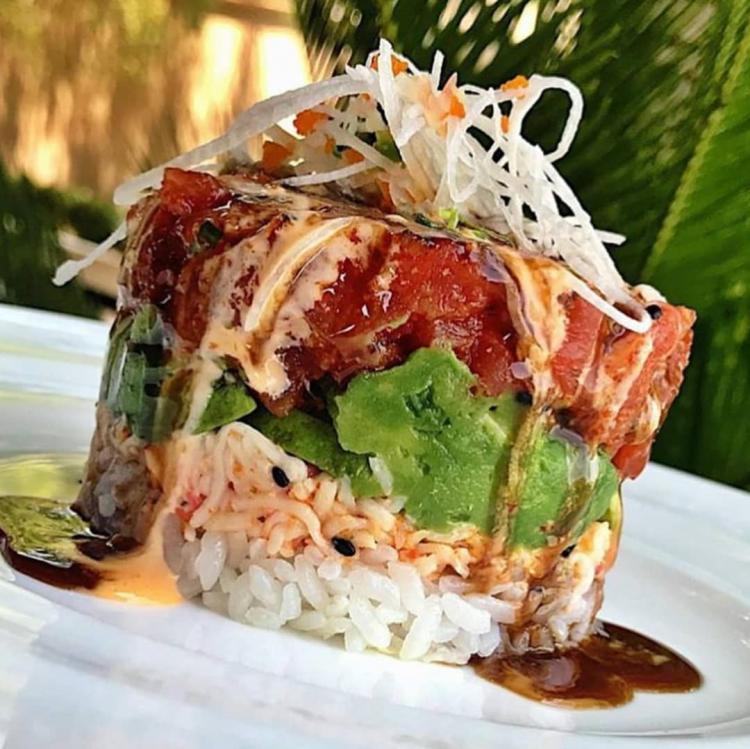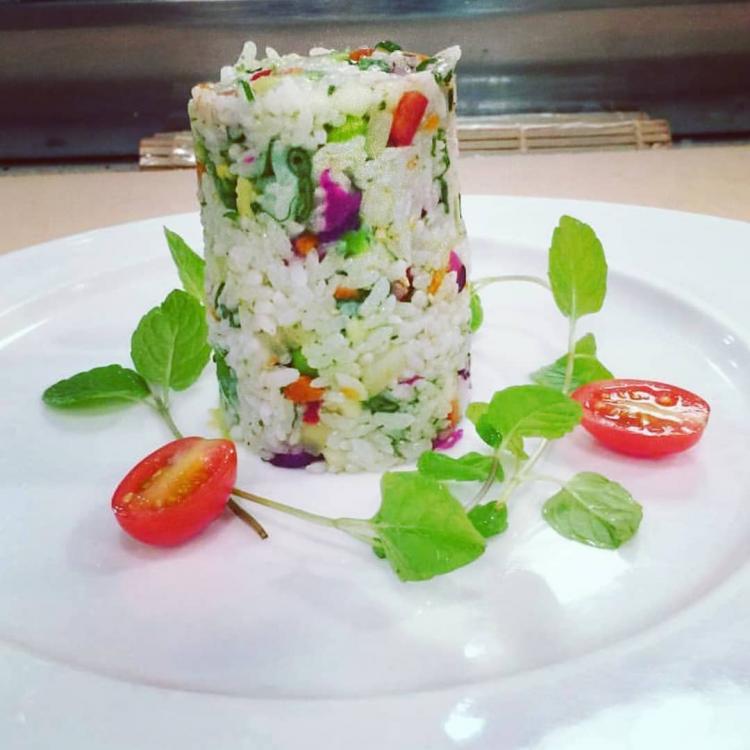 Subscribe To Our YouTube Channel