I Survived Another Meeting That Should Have Been an Email Coffee Mug
By Ryan on 07/17/2021 10:44 AM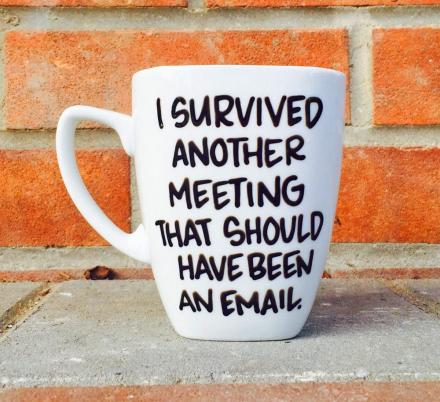 We've all been there, leaving an office meeting thinking "why was this not just an email?". We all know that managers love nothing more than wasting the time of everyone that works for them. To show your distaste for wasteful meetings, and to show your boss that you're a go-getter, this hilarious coffee mug that reads "I Survived Another Meeting That Should Have Been an Email" might be for you!

Made from ceramic, the "I Survived Another Meeting..." coffee mug is pure white in color with large bold black text that'll be sure to get your message across at the next useless meeting that you have to attend.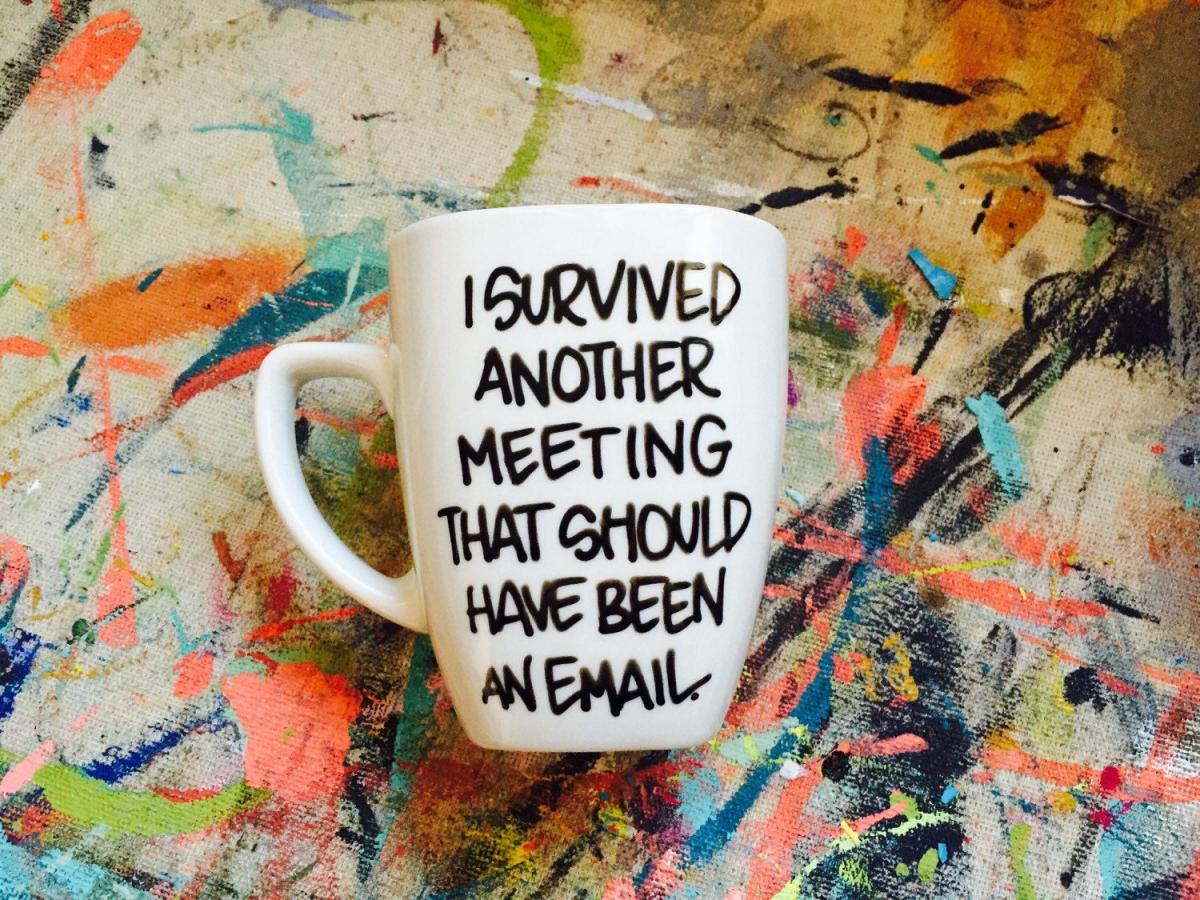 A perfect gift idea for office workers, the hilarious useless meetings mug is sold by Etsy store PupocoARTS, features an extra large handle for easy holding, and can even be customized with a name or custom message on the other side of the mug.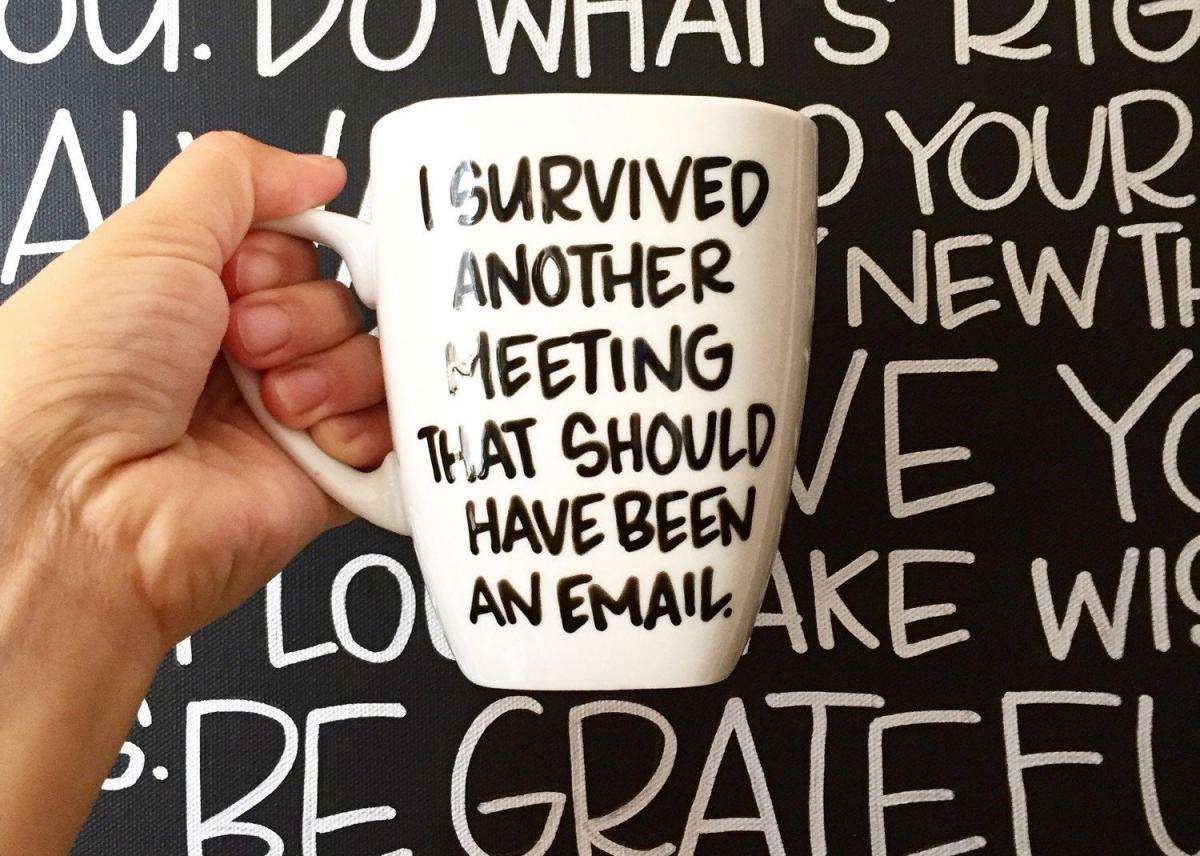 The hilarious office mug has a capacity of 14 oz of liquid, includes 1 mug per purchase, and each mug may have minor variations since the text of the mug is hand-painted onto the ceramic. The I survived another meeting that should've been an email coffee mug should me hand-washed with warm water to preserve the print, and should not be used with abrasive washing pads or scrubbers.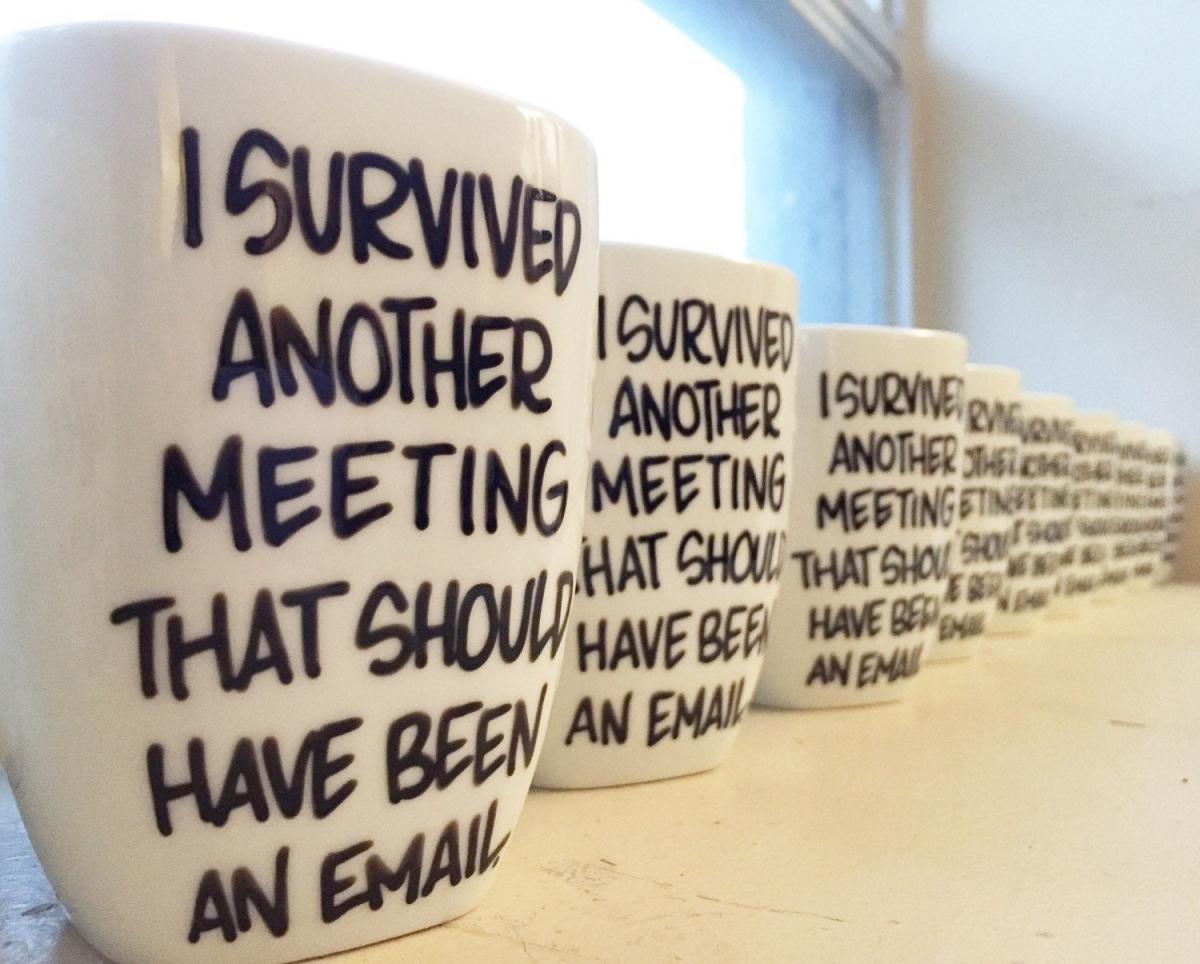 There are also a slew of other designs available on Amazon with the same text if you prefer a more office-like font or other kind of design to it.