This Posable Super Mario Piranha Plant Lamp Belongs On Every Geeks Desk
By Ryan on 01/28/2020 11:23 AM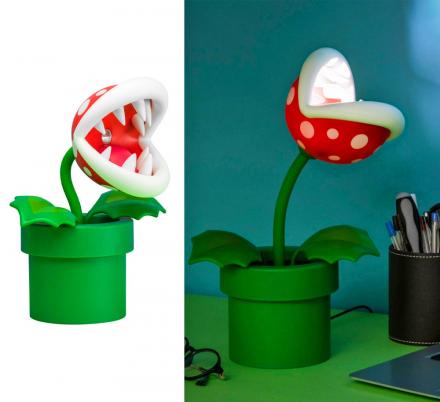 Perhaps you've seen the piranha plant slippers and the piranha plant earrings we've posted in the past. Well, if you're like me, and you just can't seem to get enough Mario in your life, then look no further than this amazing Super Mario Piranha Plant Lamp! It probably deserves a spot on every geeks desk who loves Nintendo or Super Mario, plus it's posable, so you can shine the light into any direction. Though, you get more points if you shine it onto the wall where your Mario shrine is located.
The Super Mario Piranha plant lamp is powered by a USB cord that plugs into your laptop, computer, or wall adapter, it uses an LED light which is fully posable by simply adjusting the stalk on the plant. This way you can shine it onto your wall to highlight some decor on your walls, or point it down to give light to whatever you're working on or reading at your desk (if you have this lamp, you're probably reading comics).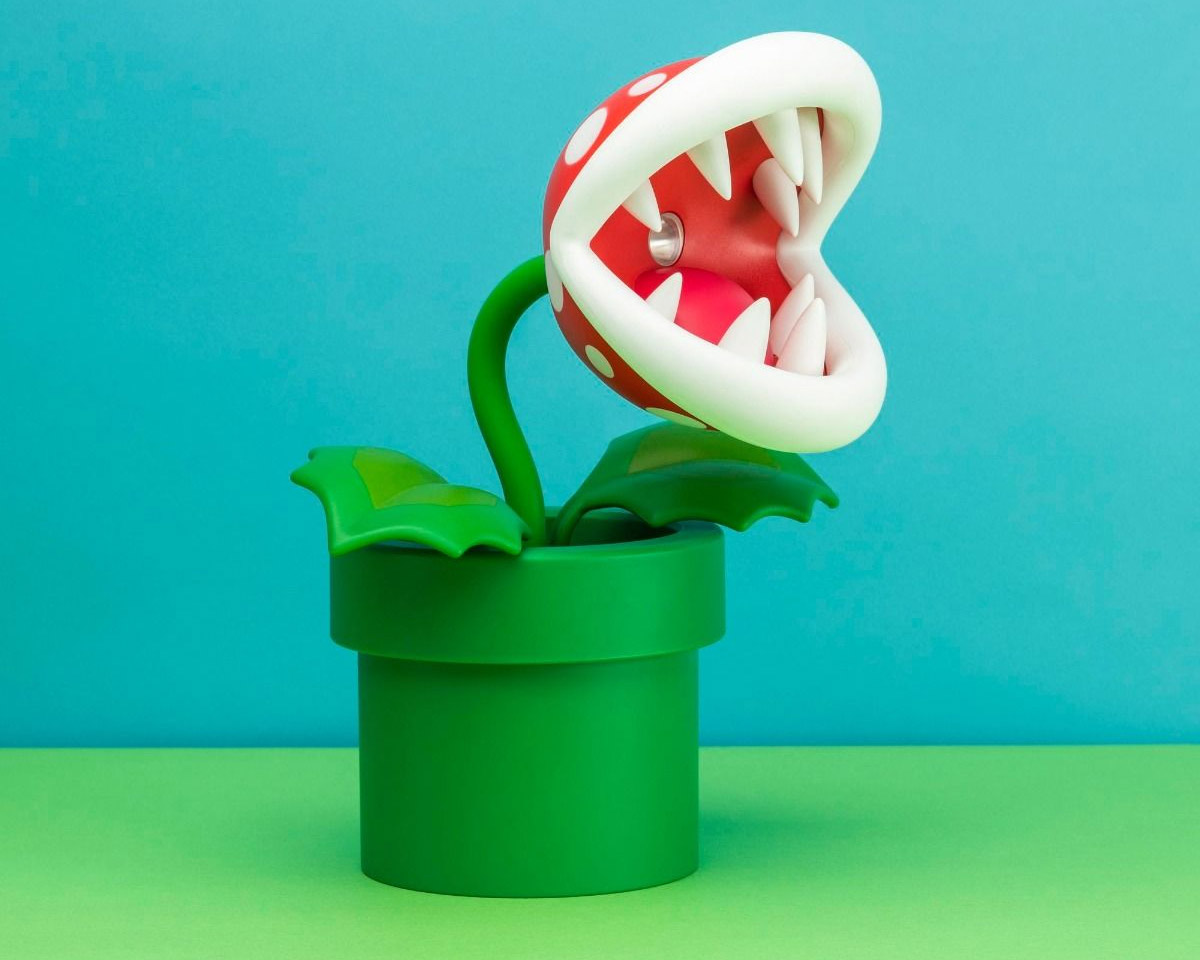 The Mario Pirhana plant lamp measures 20 inches tall, is fully licensed from Nintendo, and it has a weighted base so you can freely pose the head of the lamp around without the worry of it tipping over.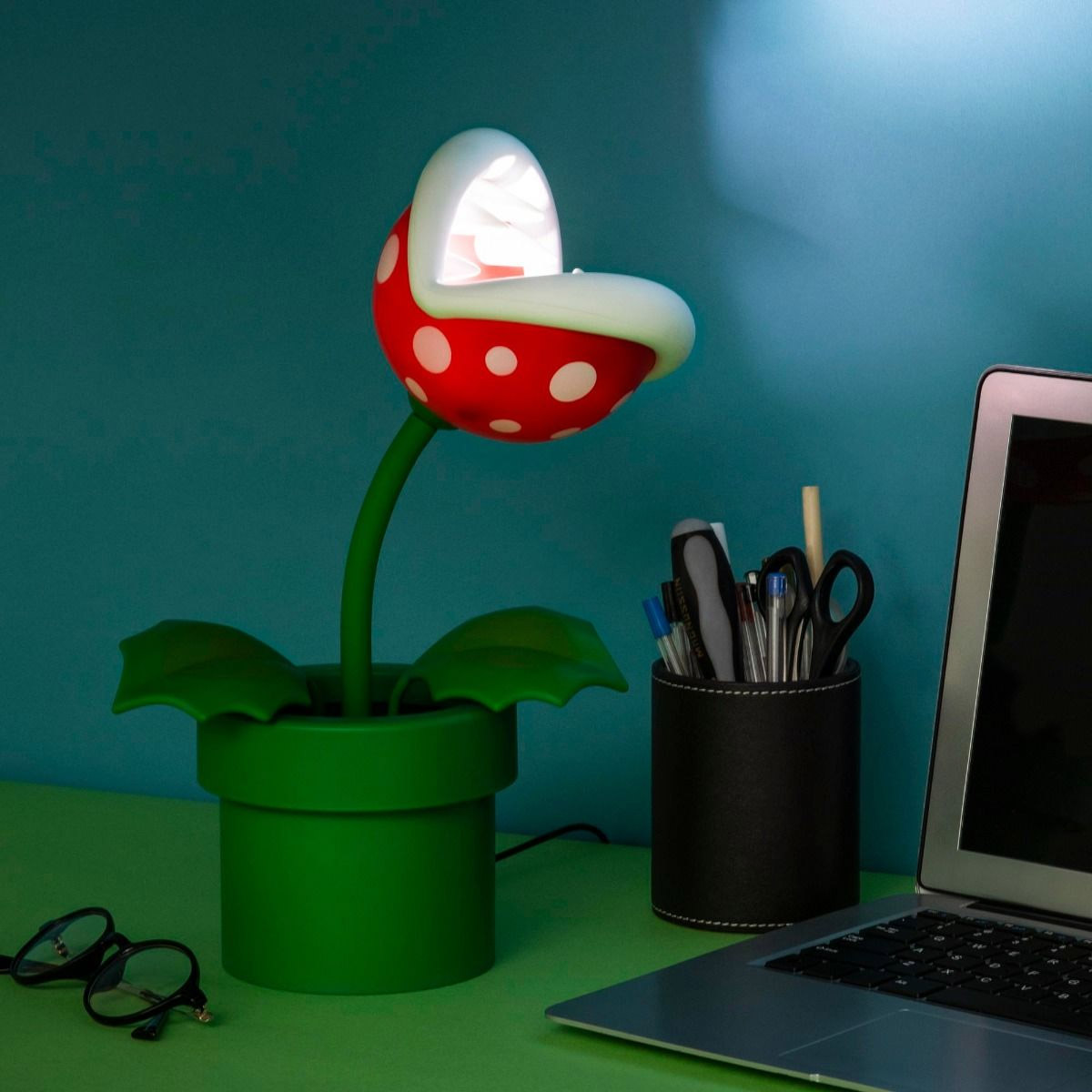 The "Super Mario: Vicious Vegetation Piranha Plant Posable Lamp" is available for pre-order on Merchoid, and is expected to start deliveries in June 2020. Though, they do state that this date could change due to delays in manufacturing the lamp.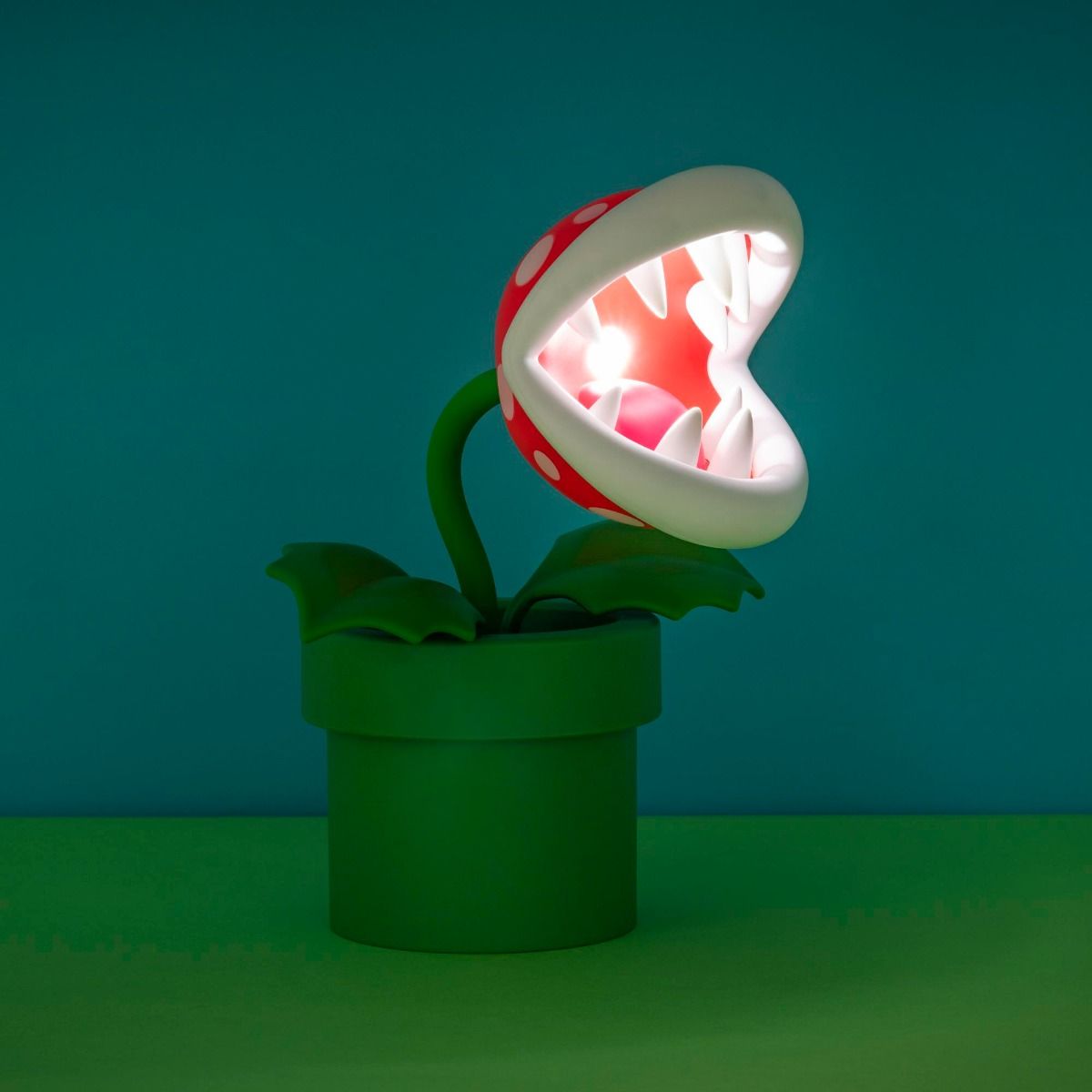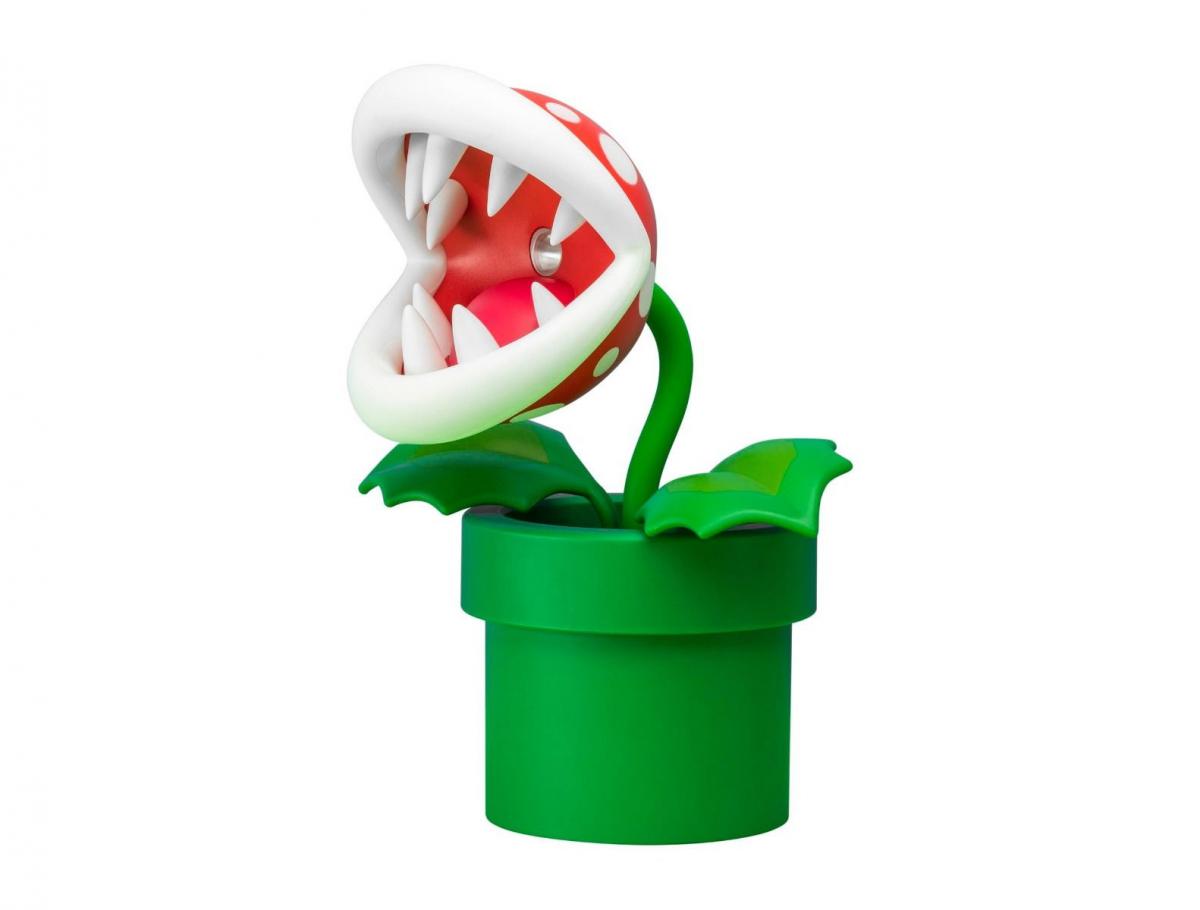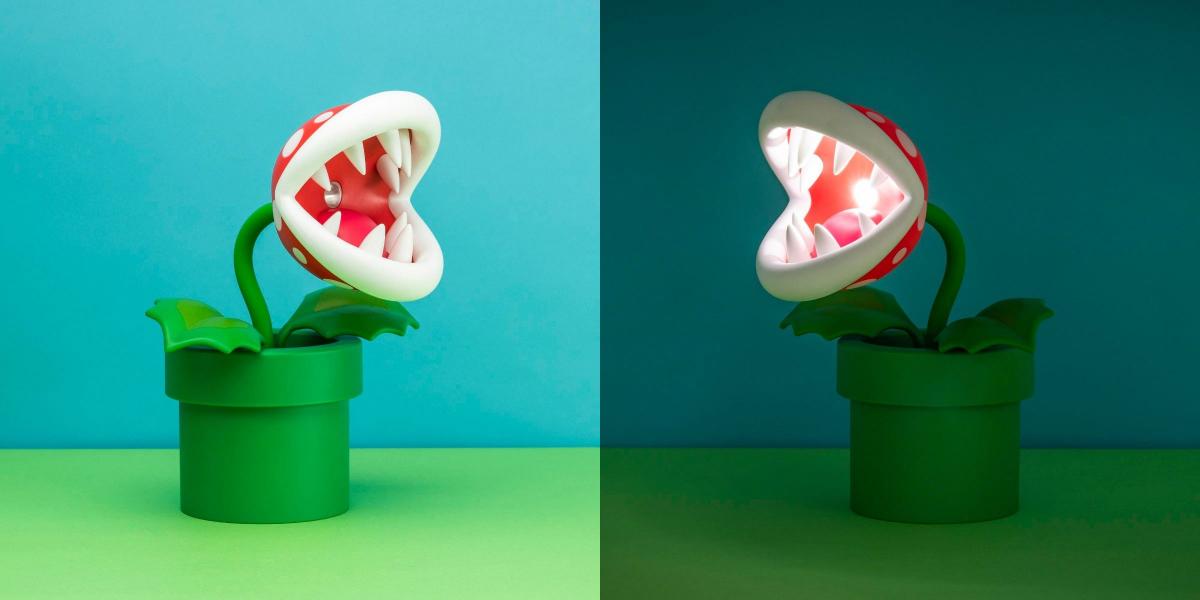 Check out a very similar version of the posable Mario Piranha plant lamp available at Gamestop here.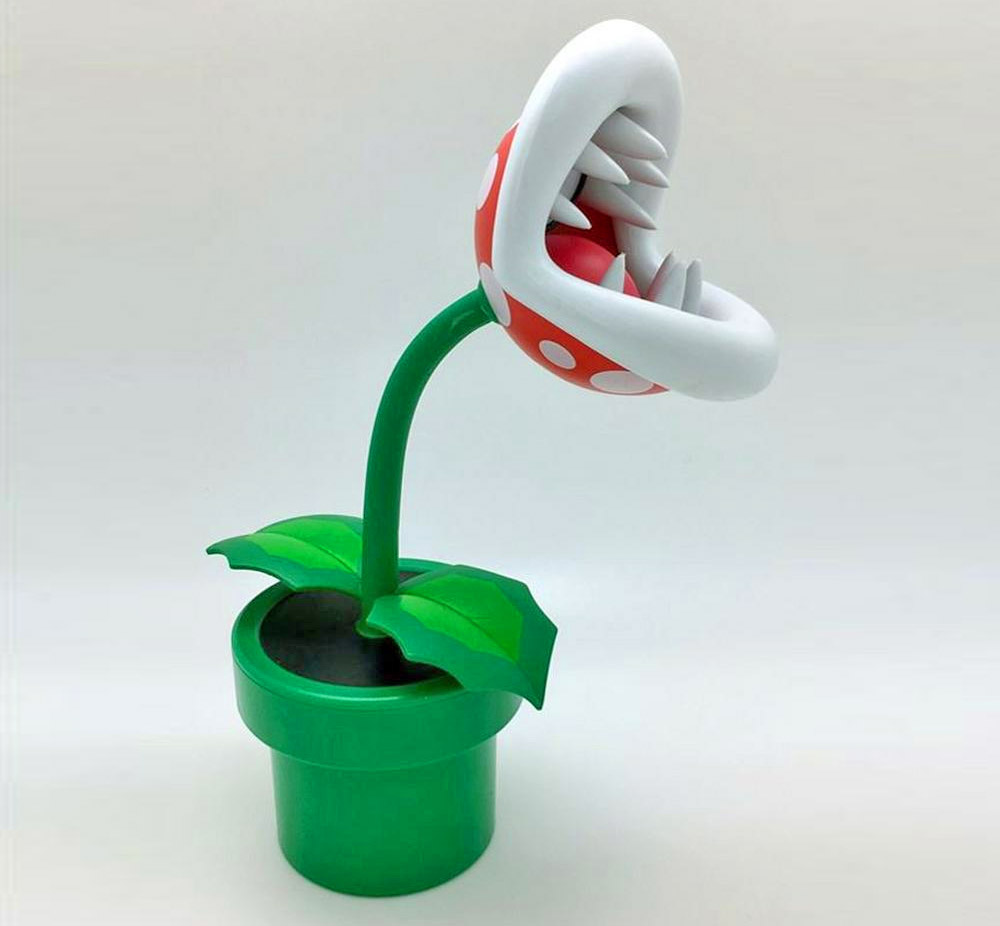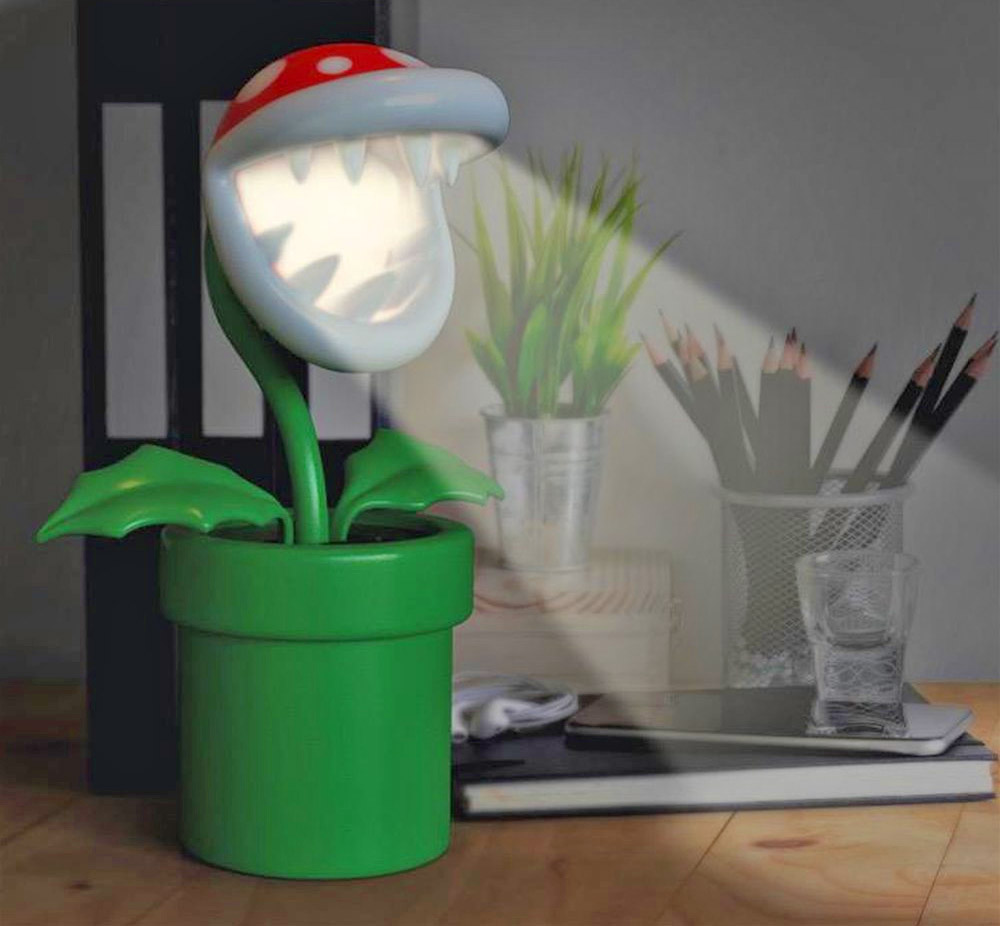 Also check out the Mario Piranha plant slippers: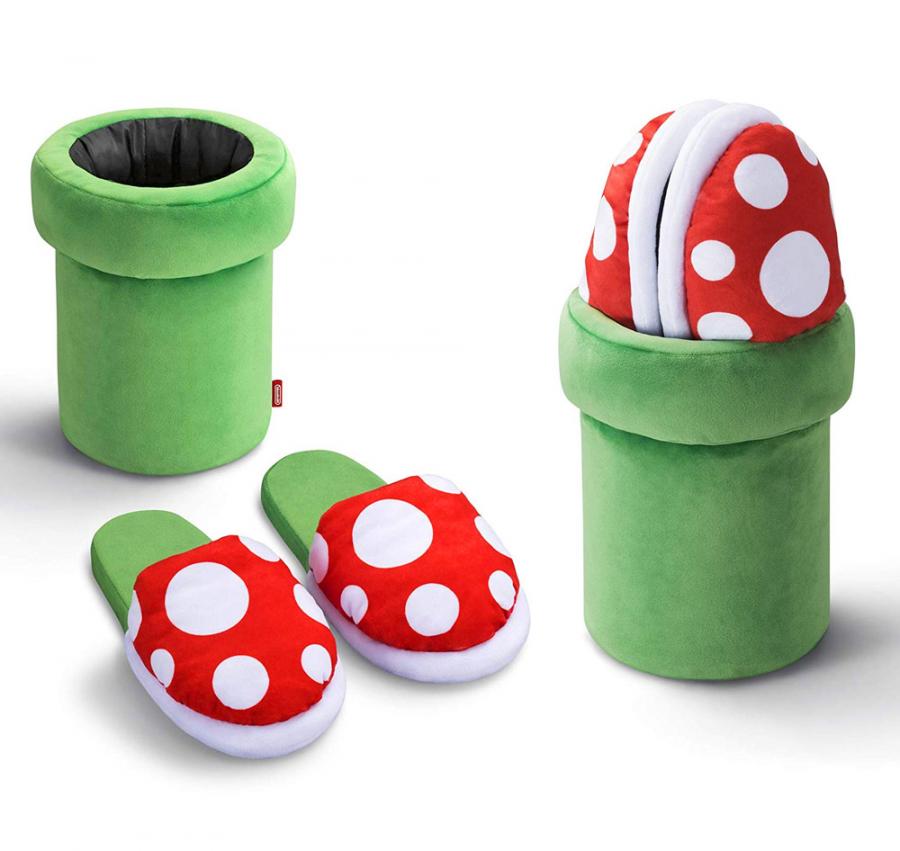 Also check out the Piranha plant earrings: