Super Mario Piranha Plant Earrings
By Ryan on 12/07/2017 10:51 AM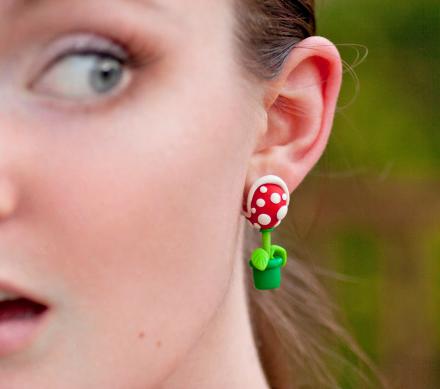 Is it just me or is the idea of a Piranha plant terrifying? I mean, if you had these in your Mushroom Kingdom,wouldn't you eradicate them so that people no longer have to jump over them when traveling between castles? That makes sense right? Then again, if they did that, why not just clean up all of deadly turtles, the hammer throwing bros and the other lunatics? Yeah, I see why they left them. Anyway, if Piranha plants are your thing, check out these Super Mario Piranha Plant earrings.

Versions:
Chain Chompers | Piranha Plants | Goombas | Boo Ghosts | Green Shells
The Mario themed earrings chomp just hard enough to stay on your ears, so they shouldn't hurt you. And this is way better than jumping over a full sized one and having him bite your butt. These little earring versions are like baby Piranha plants. They even have their little flower pots attached.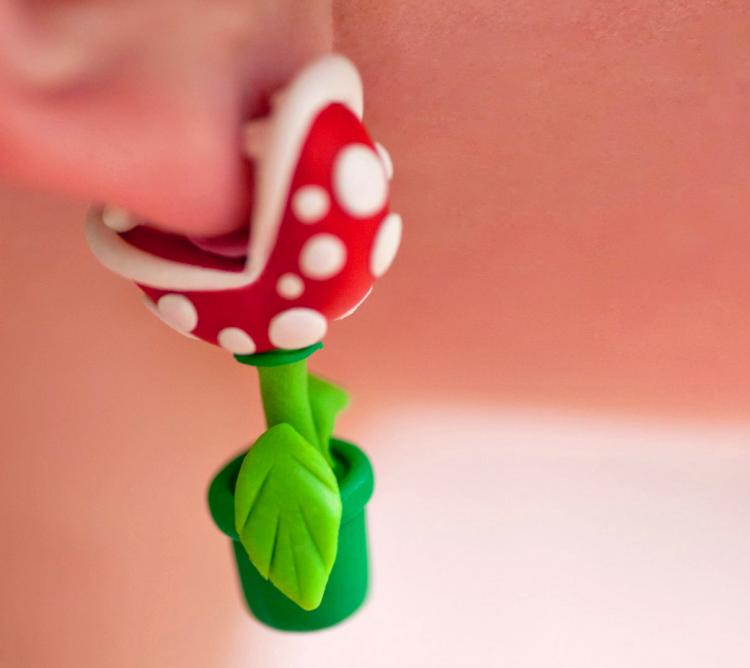 If you're looking for a cute set of earrings for that special geek girl in your life, these should be your first choice.They will be like a power-up for anyone you gift them to. I mean, they won't give the wearer fire balls, make them super sized, or give them an extra life, but they will make you look awesome.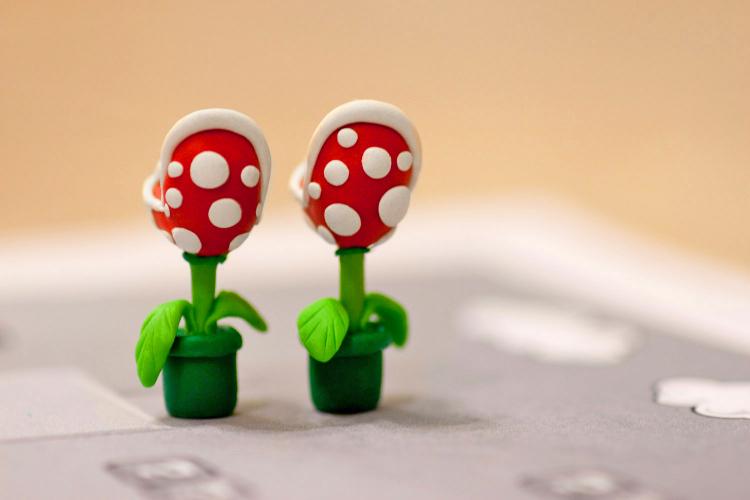 The Mario themed piranha plant earrings come in a set of 2, and are completely hand-made so no two will look exactly alike.