These Warp Pipe and Piranha Plant Slippers Are Perfect For Mario and Nintendo Lovers
By Ryan on 12/10/2022 10:29 AM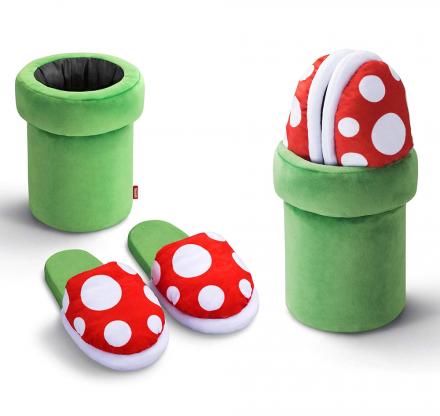 Sometimes a pair of slippers is not always about how comfy they are, how cozy they are, or how great they make you look while wearing them. Sometimes it's about how great your slippers look when you're not wearing them. That's just the case with these amazing Mario Piranha plant slippers.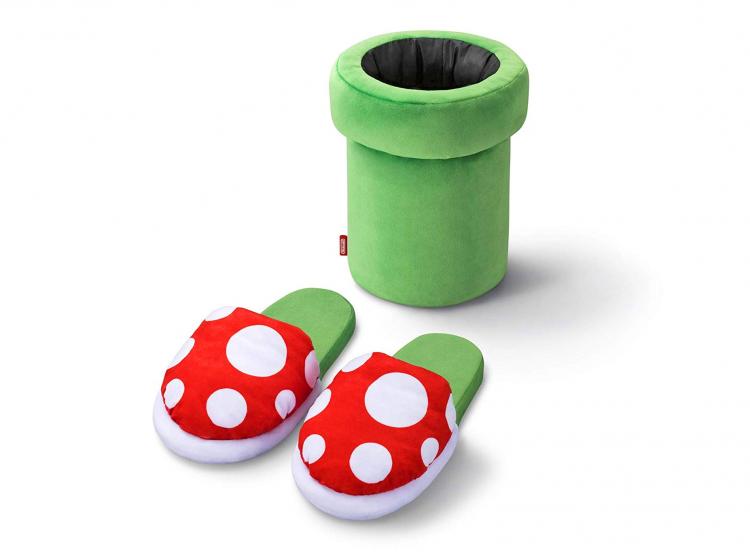 The Mario plant slippers come with a little home base that looks like a Mario warp pipe, and once placed inside their base, they look just like a piranha plant from Super Mario.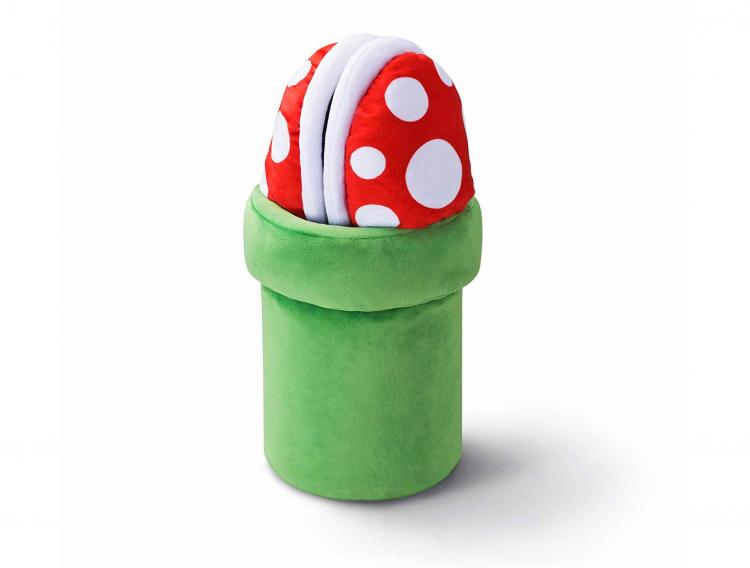 Sure to keep your feet nice and toasty during those long Nintendo gaming sessions, the piranha plant slippers make the perfect gift idea for any gaming lover, Nintendo lover, or just any all-around geek.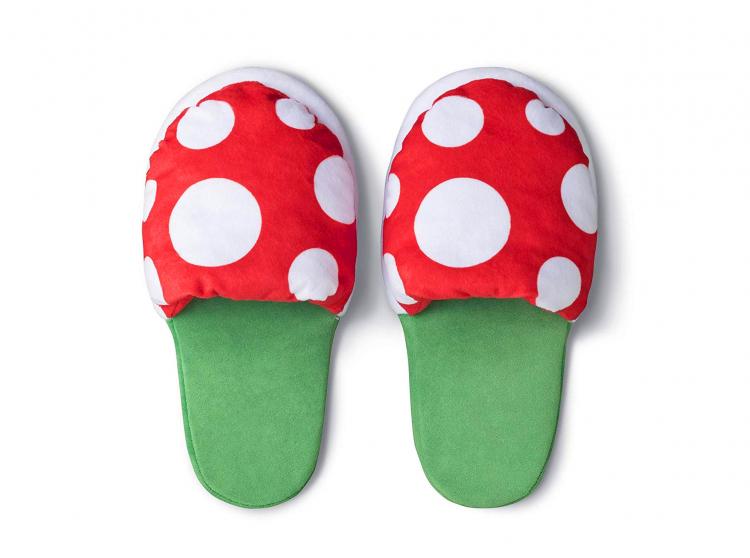 If you're wondering why these measly Mario Piranha Plant slipper cost more than a human kidney, your guess is better than ours. They must be a hot commodity, and limited supply. Plus they're only available to be shipped form Japan, so on top of the price, you'll be paying a human liver in shipping costs as well. Update: these are now available on Amazon for a lot cheaper!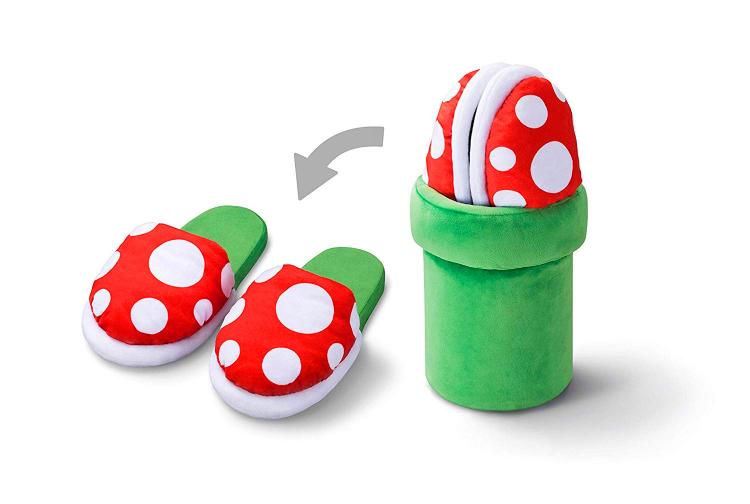 The Mario Bros piranha plant slippers only come in one size, which measures 11.4 inches long, so they should be able to fit most standard human sized feet. They may not fit if you have extra large or extra small feet!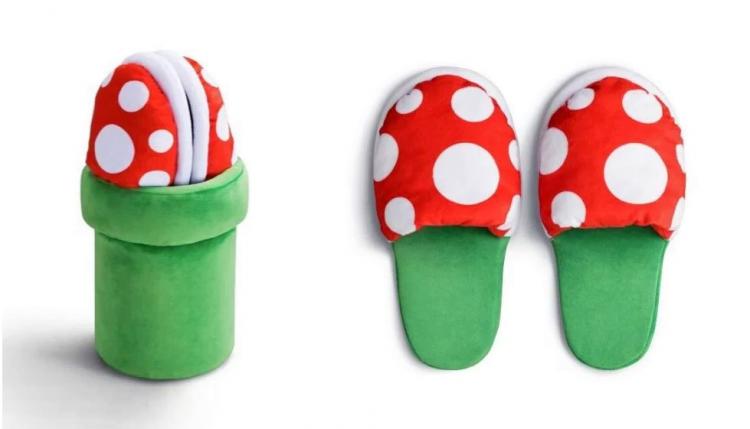 What better gift of a Mario or retro Nintendo lover, than a pair of slippers that's right up their alley?! A perfect way to show their geeky side to the world!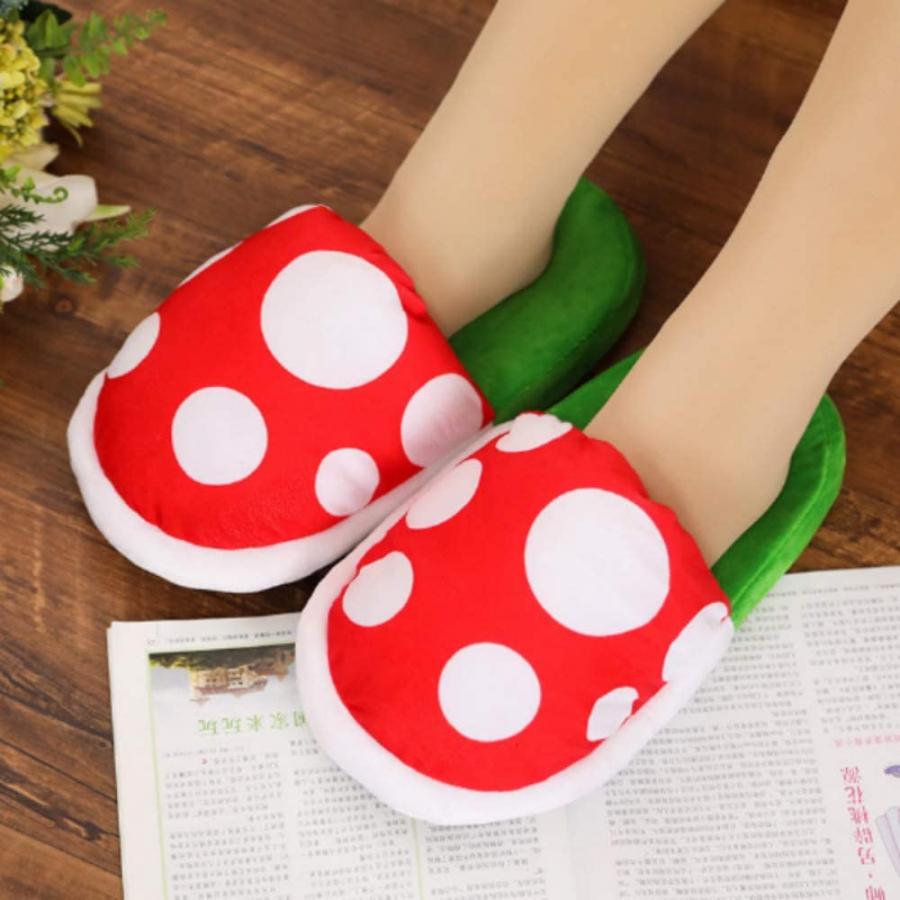 The reviews for the warp pipe Piranha plant slippers are mostly positive, with a lot of people stating how comfortable the slippers are. They also state how cute they look, and how great of a gift they are for geeky gamer type people. The only negative comment was from someone stating how they didn't form a great fit around someones feet, as it took a few days of wearing before they broke in a bit.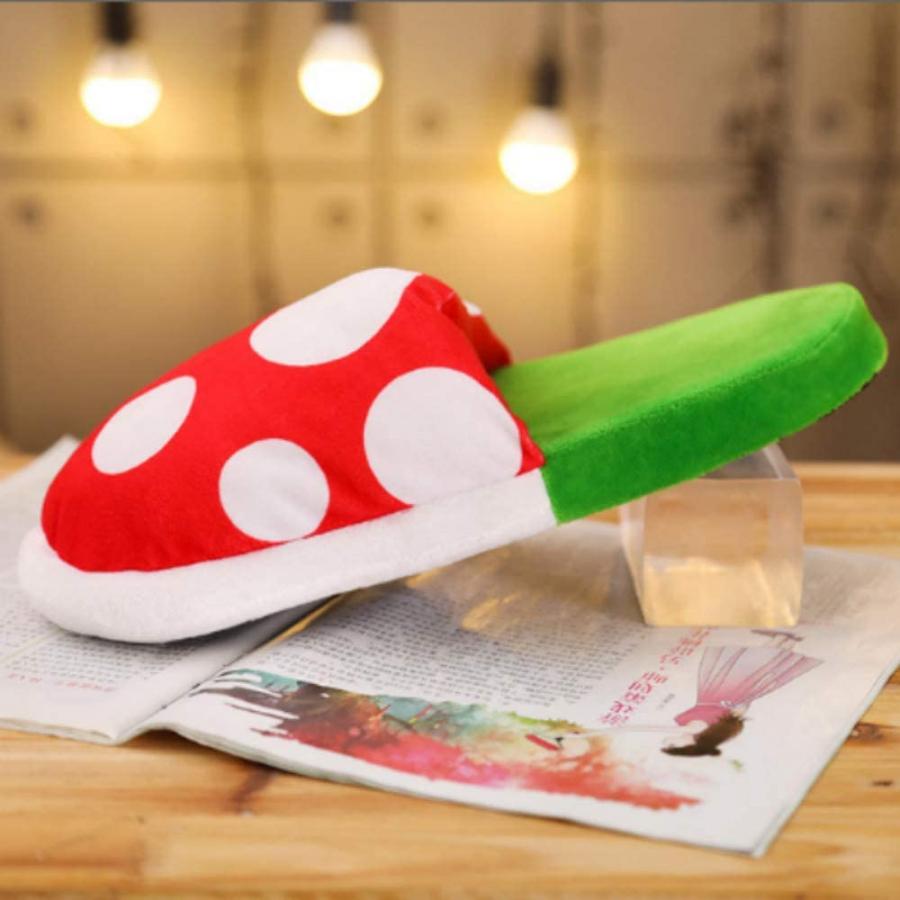 The size of the warp pipe measures 8.26 inches wide x 10.2 inches tall!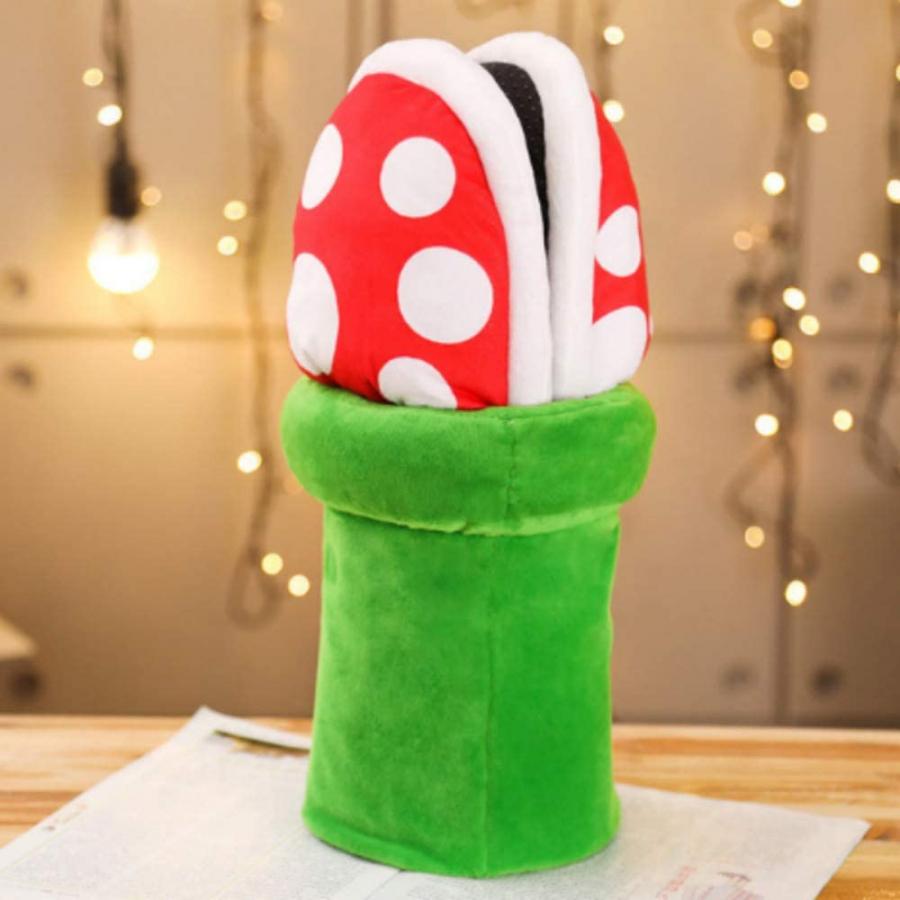 You can snag the Mario piranha plant and warp pipe slippers from Amazon for around $20-$30 bucks!