Subway Baby Blanket Turns Your Little One Into a Subway Sandwich
By Ryan on 11/15/2021 10:48 AM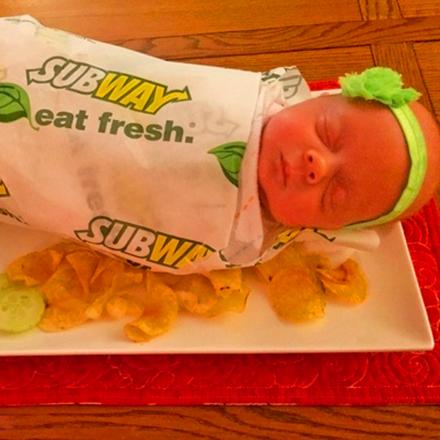 Let's be honest, there aren't many benefits to having a baby. Sure they're cute, but they also poop everywhere and cry all the time. I know plenty of grown men that do that, but at least you don't have to push them around in a stroller. The only nice thing about babies is that you can dress them anyway you want to maximize the cute factor. Seriously, sometimes it feels like people have kids just so they can take pictures of them wearing cute outfits in the hope that they'll go viral. Like the Toddler Tiger King costume or the Baby Scuba Diver suit - doesn't get any cuter than that! That is, until now.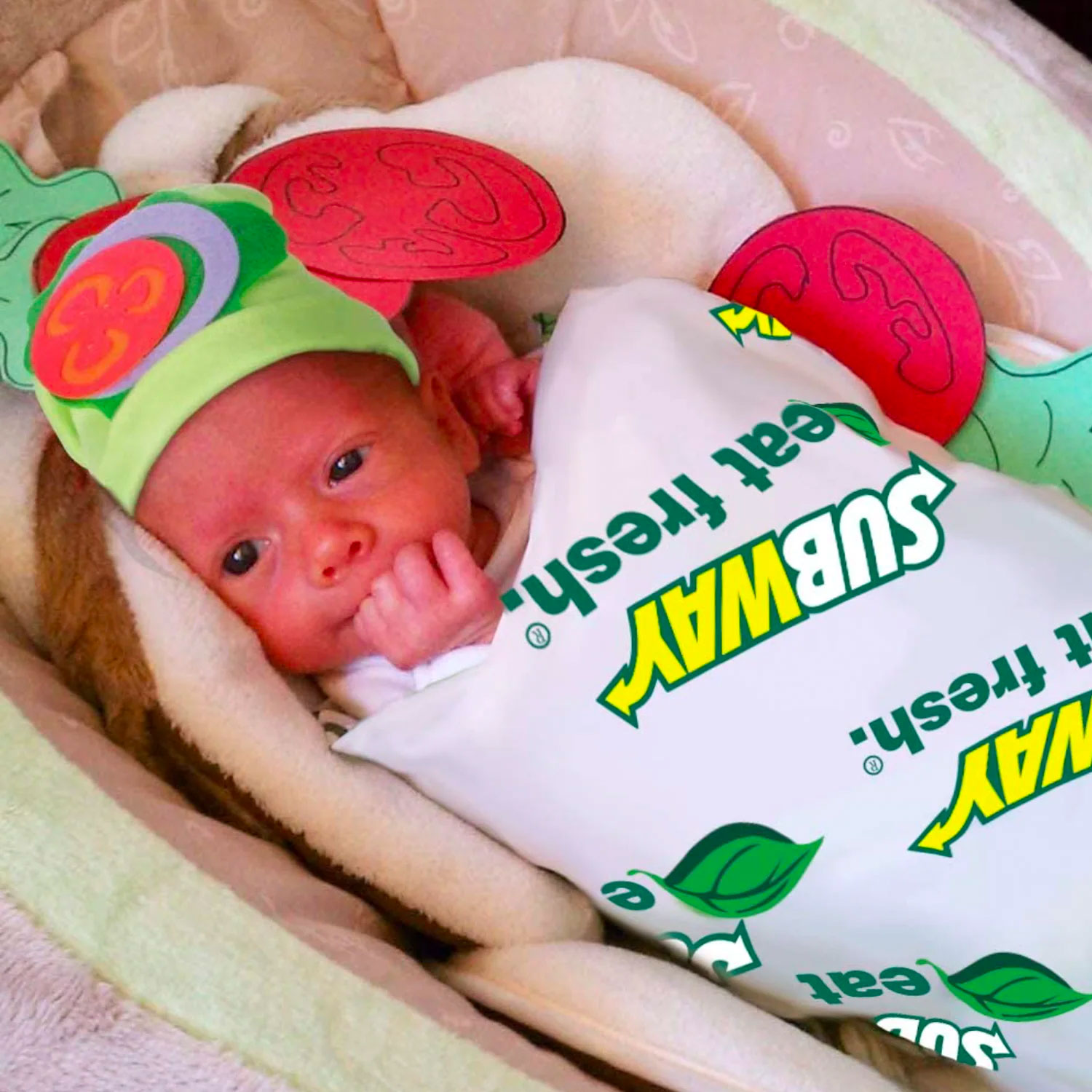 Brace yourself for a cuteness overload and say hello to the Subway Sandwich Baby Blanket!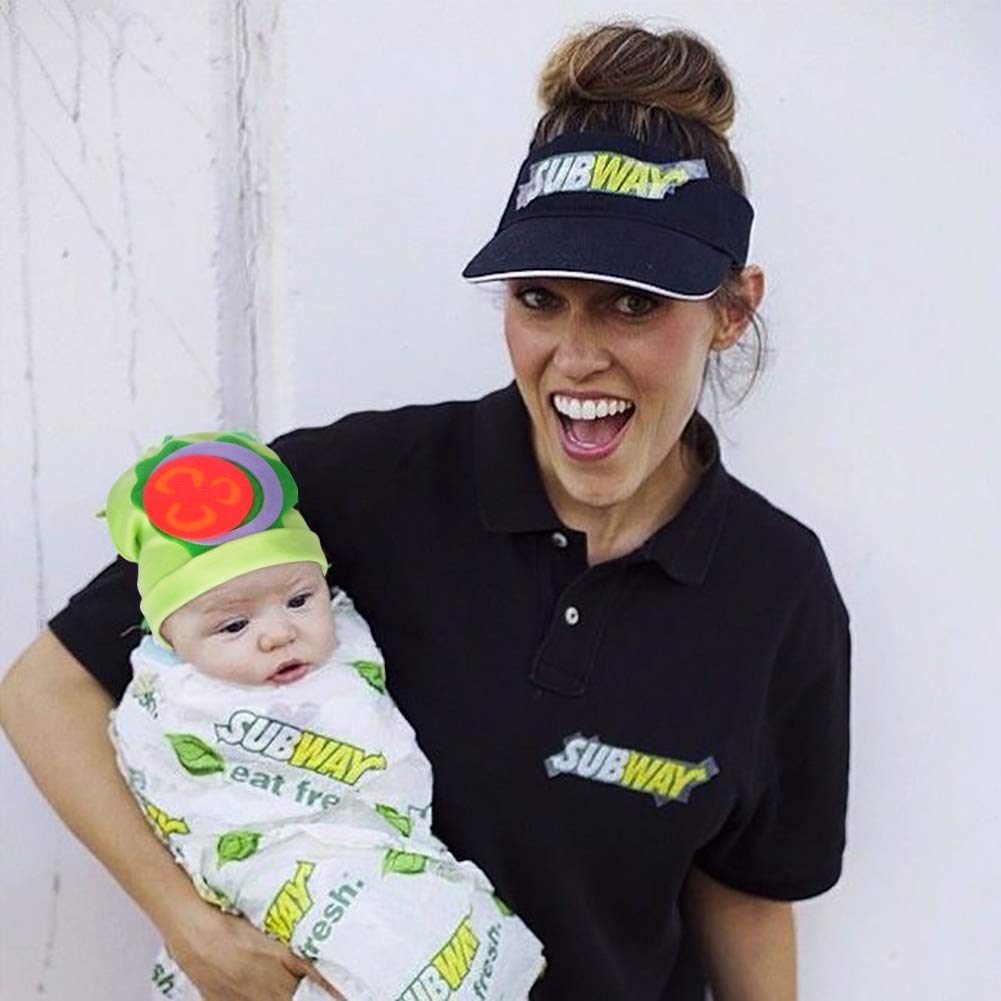 Just as the name suggests, this costume makes it look like your baby is a delicious sandwich from Subway, wrapped in the familiar paper with the iconic "Eat Fresh" slogan. The kit includes one sandwich wrapper baby blanket and a felt beanie with cute little artificial vegetables attached!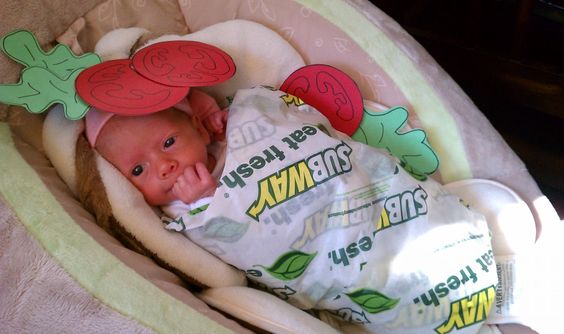 The adorable baby costume is designed for cute little babies up to 18 months old. In their little baby minds, they'll be so cozy in their blanket that they won't even notice you constantly taking pictures and sharing them with hashtags like #blessed.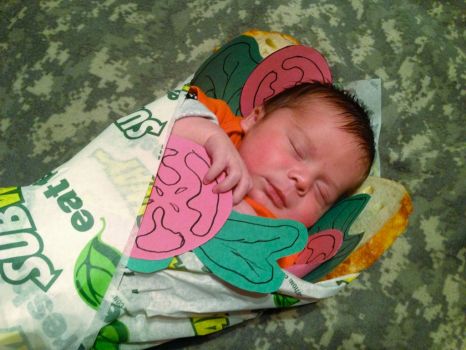 The hilarious unisex blanket and beanie combo is made of 100% super soft cotton. The blanket measures 47.5 inches by 23.6 inches and the beanie is 7.28 inches by 7.87 inches. More than enough for your sandwich baby!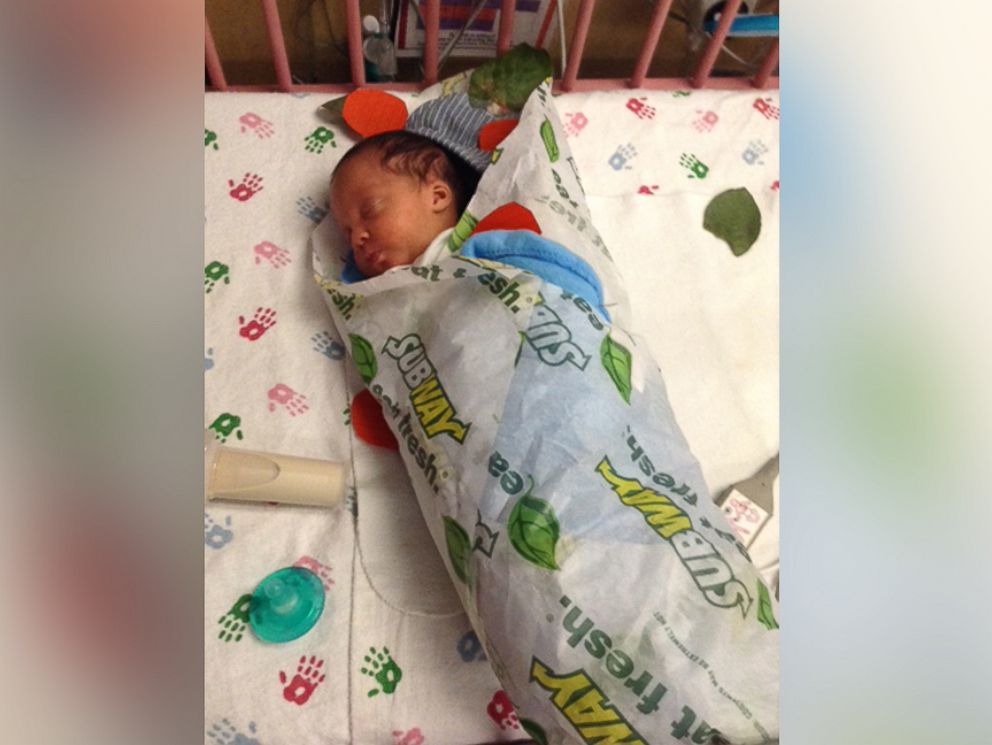 Unsurprisingly, this Subway sandwich baby costume has been a huge hit. The product's Amazon page is covered with five star reviews.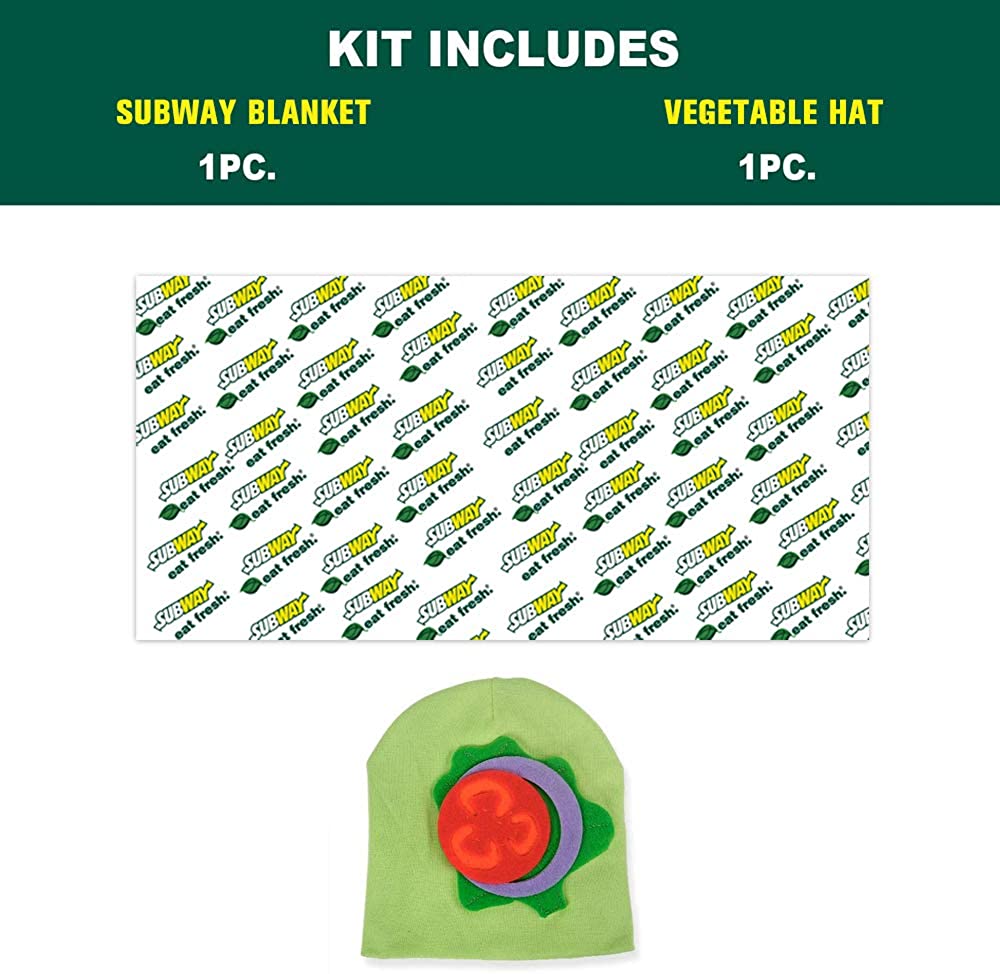 One of these, written by a customer named EL, stated, "Absolutely adorable! Got this as a Halloween costume for my 2 month old nephew and we have wrapped him in it many times since it arrived. The blanket and hat fit perfectly. We got so many laughs from it. It's a great quality item, nice fabric, and (again) so cute! Was exactly what I was looking for! Perfect for photos of my sweet little nephew."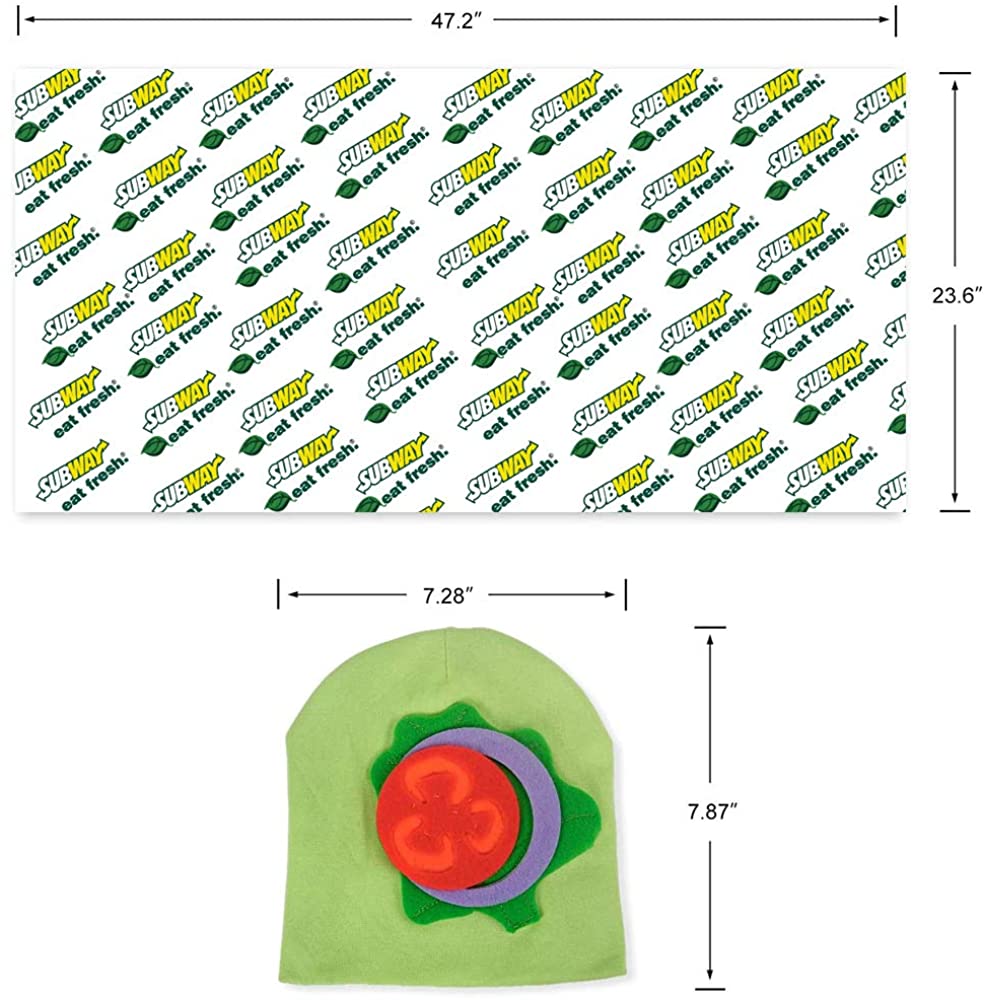 Maybe you're not a huge Subway fan but you'd still like your baby to look edible? No judgment here! You can rest easy knowing that there are also funny baby costumes designed to look like realistic tortillas so you can wrap up your infant like a burrito!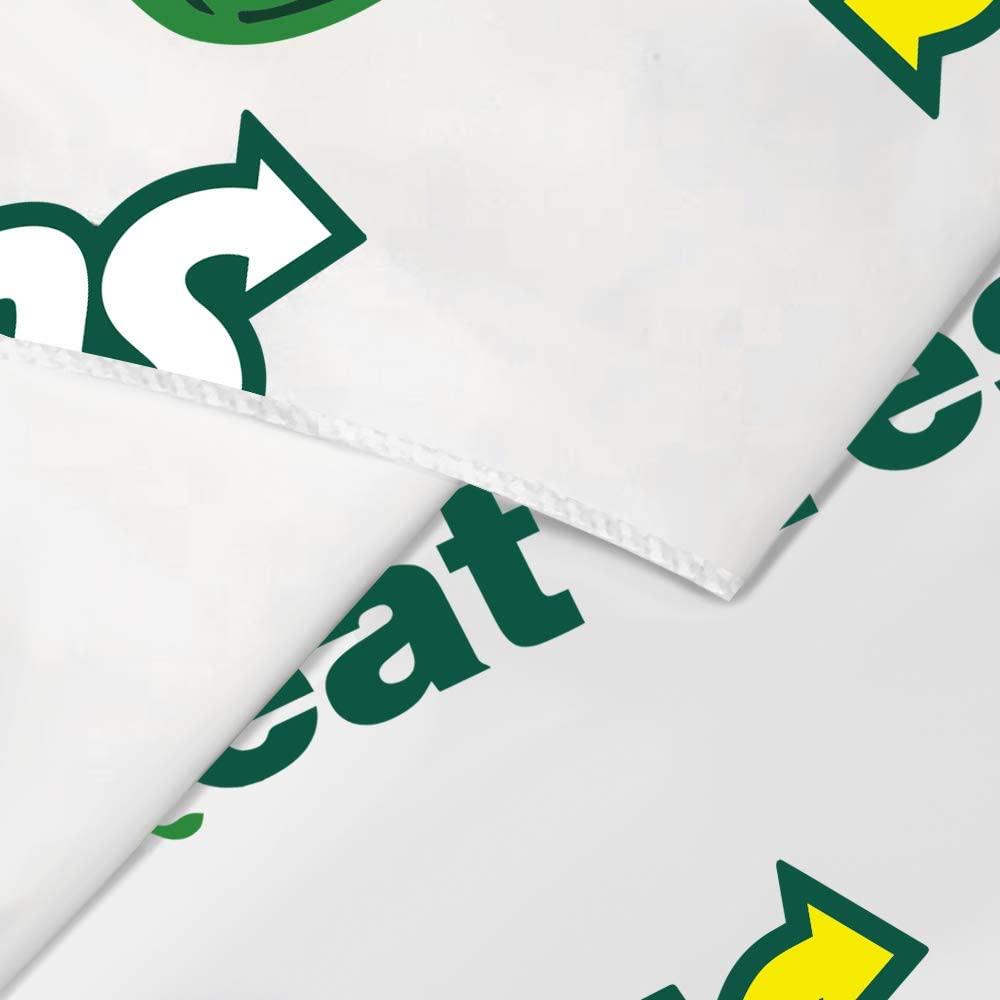 The subway baby blanket makes the perfect Halloween costume for your little one without having to do too much work!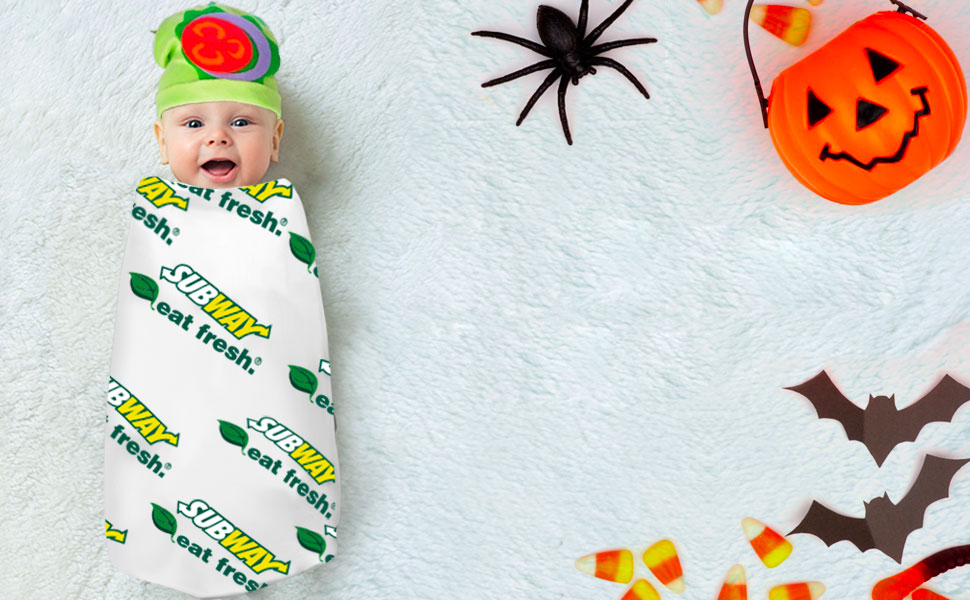 The Subway sandwich baby blanket goes costs around $13 bucks on Amazon!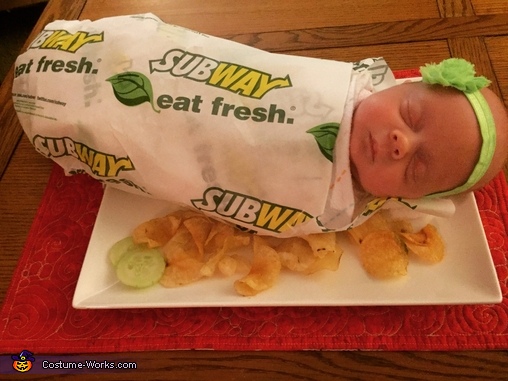 Credit: Costume Works