These Scuba Diver Toddler Costumes Are Too Adorable And Actually Easy To Make
By Ryan on 10/21/2021 8:47 AM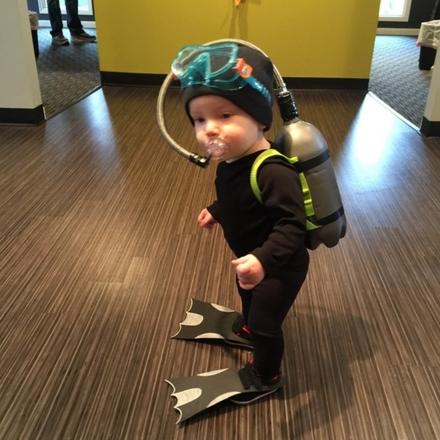 It's Halloween season and for those with kids, now is the time to think of those miniature costumes and come up with something creative. If your child is a future scuba diver which you can tell by how much of a big water fan they are when it's bath time or swimming time. If they adore those nature programs in which scuba divers explore the deepest parts of the ocean, then there is a high probability that they will swap that pacifier for a regulator one day. You can help them look the part with a DIY scuba diver costume that's easy to make and your toddler will be looking like the real deal.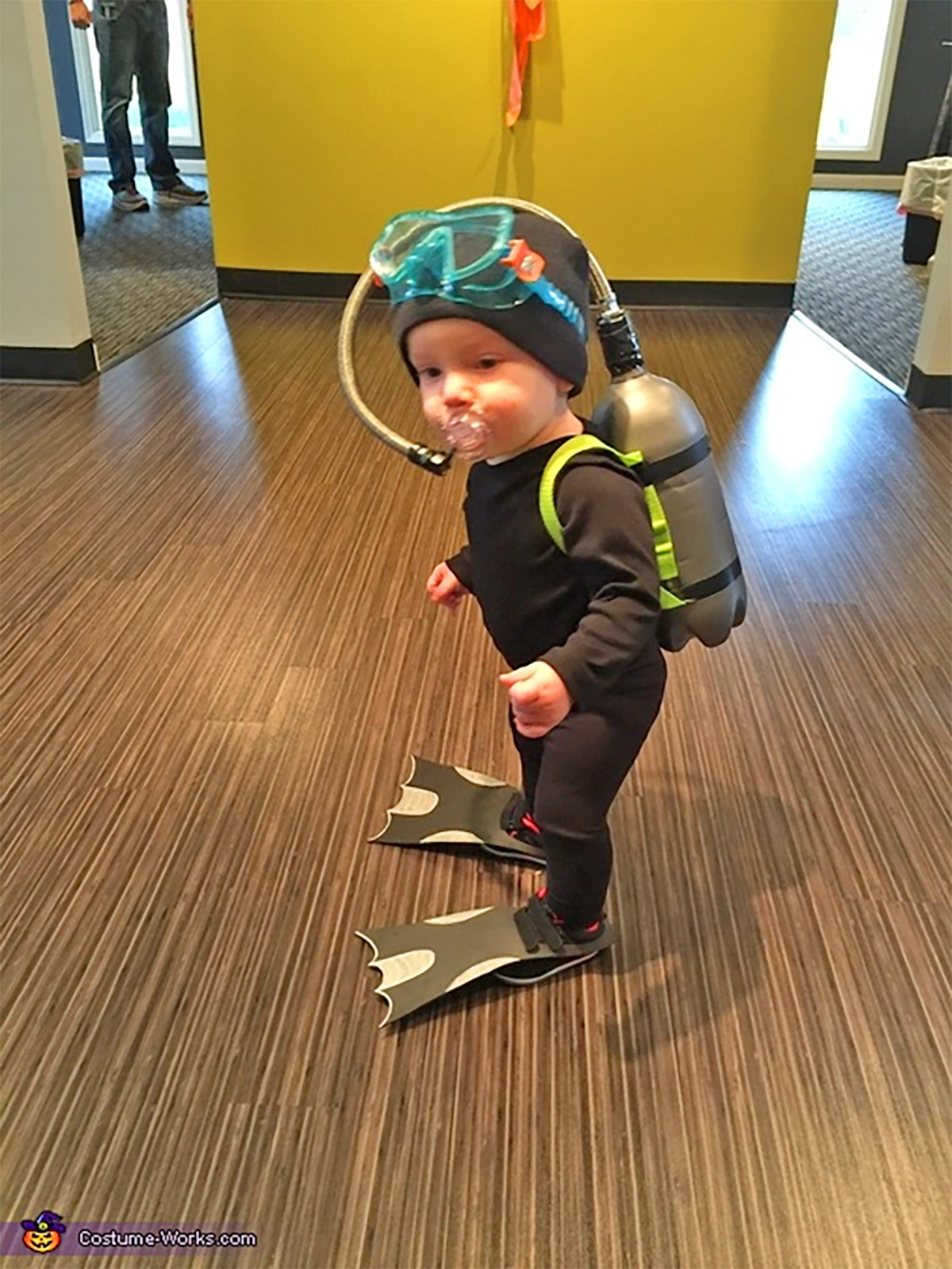 One creative mum decided to go all out during their son's first-ever Halloween and from there we got the perfect way to make yourself a DIY scuba diver toddler costume. Her son looked amazing in that scuba diving costume to the point that they became an internet sensation.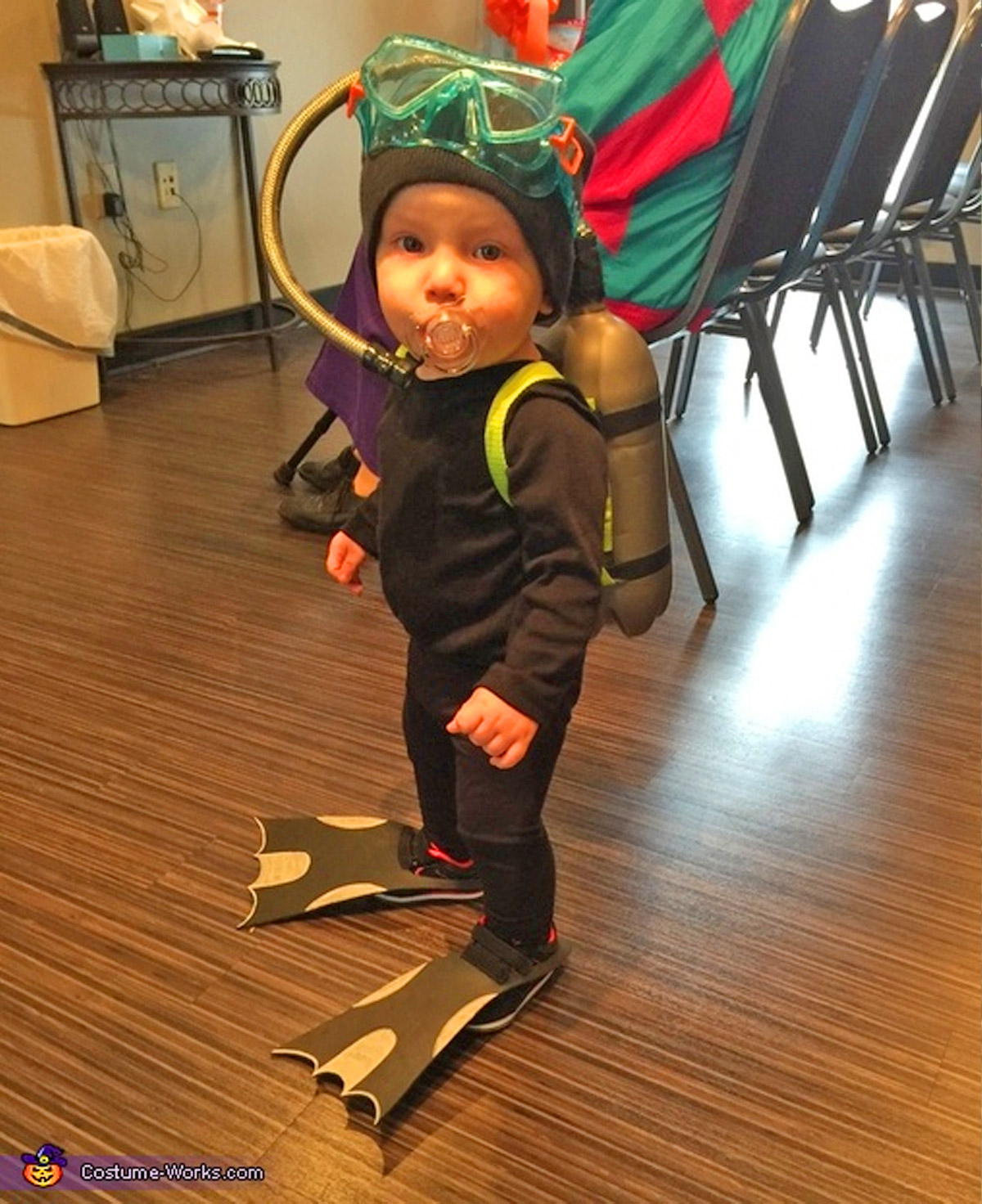 Wondering how to make your own Scuba Diver costume for your toddler?
The supplies needed to make this costume are mostly improvisations and others are easily found in the local supply stores. To make sure that you get the baby costume right, you need to have the right supplies in your locker too.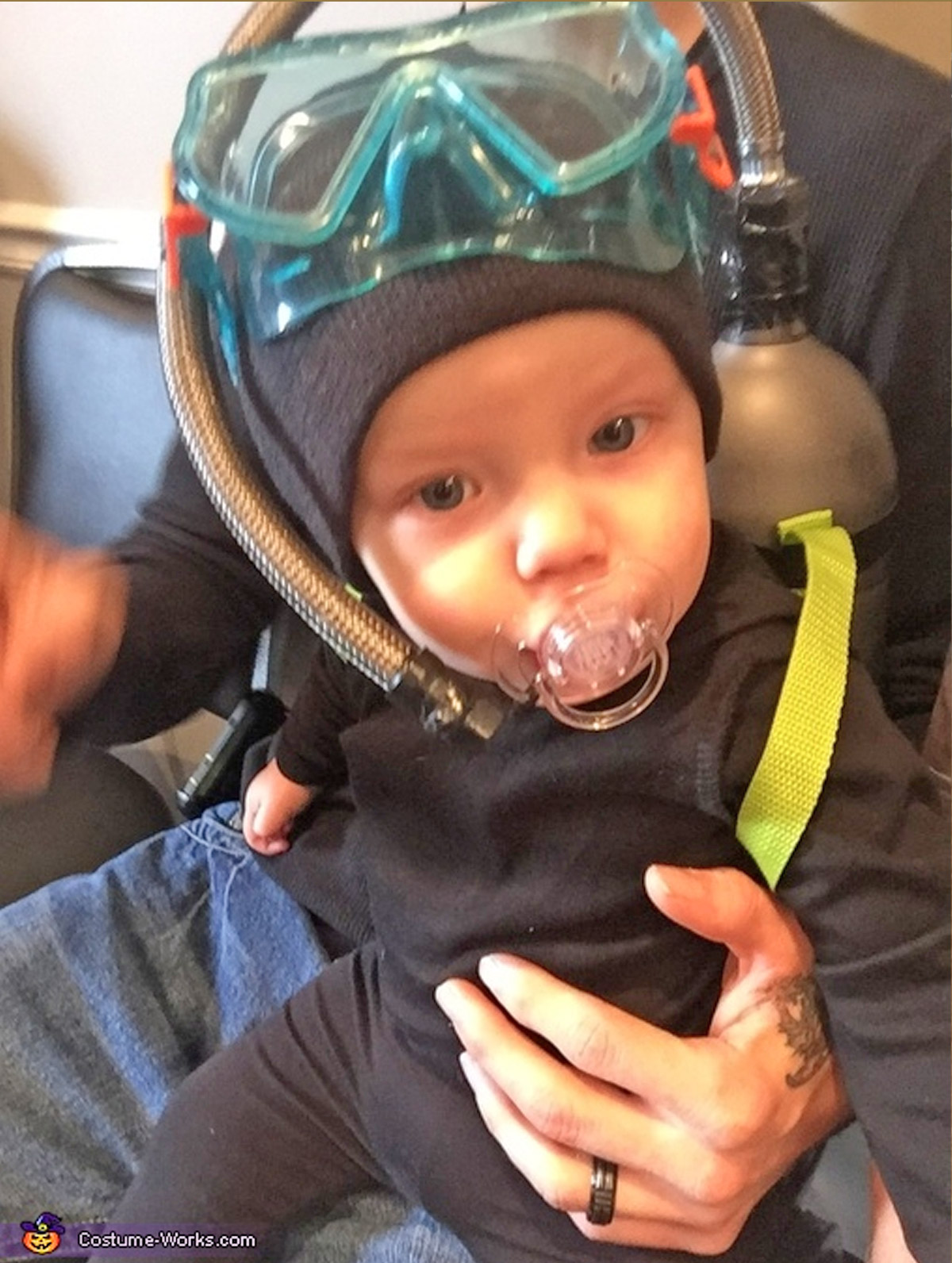 Some of the basic supplies you'll need to make this baby costume work include:
A Pacifier
Gaffer's tape
Scissors
Thick felt, or craft foam
Flexible plastic tubing or a rope covered with a black electrical tape
A large soda bottle or a silver water bottle
A long-sleeved black shirt
Black Leggings
Kids swimming goggles
Check out some of the other toddler scuba diving costumes we came across below!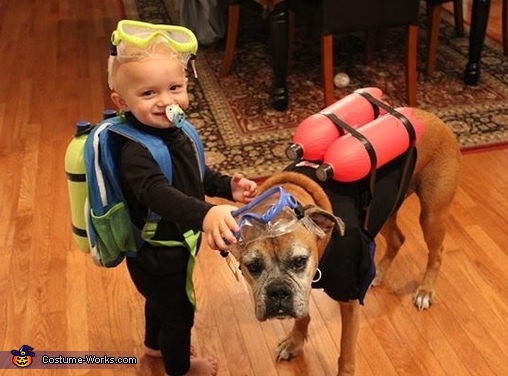 Source
Optional supplies to make the basic costume in a much more fair way include hair rollers which will make the weight belt, Glue gun and cartridge, and straps of black elastic. Now, once you have all this, all that will be remaining is to assemble the scuba driver toddler costume with your very own hands. Quite an easy task if you thought otherwise.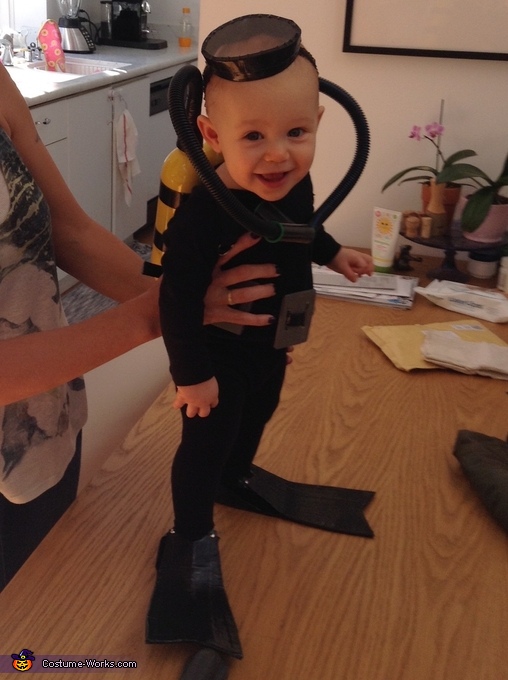 Source
To make the classical wetsuit, dress your baby in black leggings and a long-sleeved black shirt, a black T-shirt would also do. The large soda bottle can be covered in spray paint to make the mini scuba tank, if you have a silver water bottle then the better because you won't need the spray paint.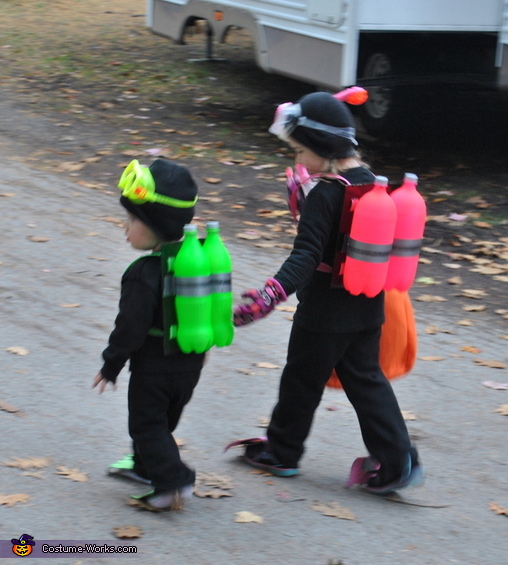 Source
You'll need a holster and shoulder straps to keep the tank in place, this can be done by sewing the elastic strips together. Another option is wrapping the 'tank' around your child with the gaffer's tape and with 2-inch spacing between.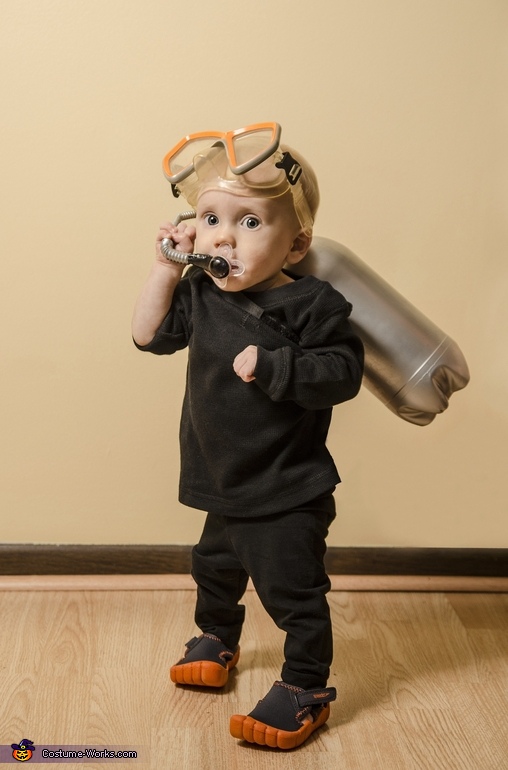 Source
For the regulator, a simple pacifier should suffice, a rope wrapped in black tape is attached to the top of the tank and the other end of it is to be attached to the pacifier. If you have an older child, or for a more authentic look, you can use a Micron second stage to achieve the same results. To create the two fins, use the thick black felt or craft foam and cut out the fins.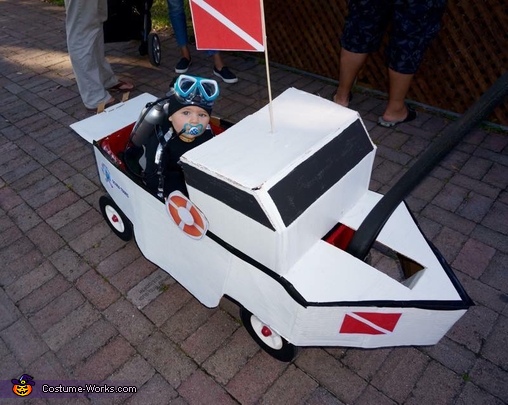 Source
Your little one's foot has to slip through the fins so you have to make sure that you cut holes that are big enough. It's better to attach the underneath of each fin to the top of a child's shoes with gaffers tape.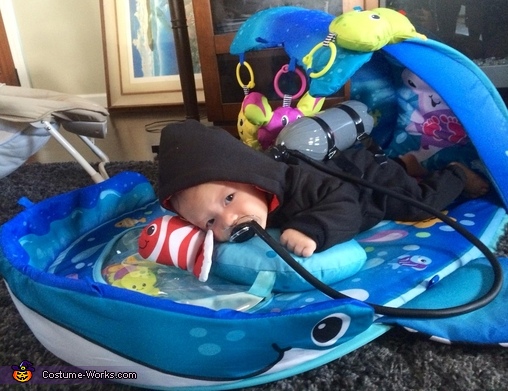 Source
The mask or helmet will need a pair of kid's wide-vision googles or a children's swim mask. A weight belt can be created by taping several foam rollers together and attaching each to the side of your child using the gaffer's tape. No other Halloween outfit will be cuter than this one right here, and you'll have made it all from scratch using your bare hands.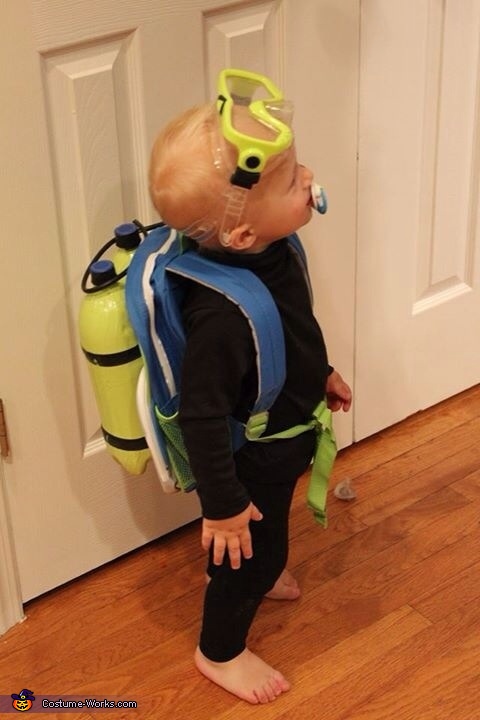 Source
Making your toddler their own Scuba Diver costume will be a Halloween to remember and definitely a better activity than trick-or-treating.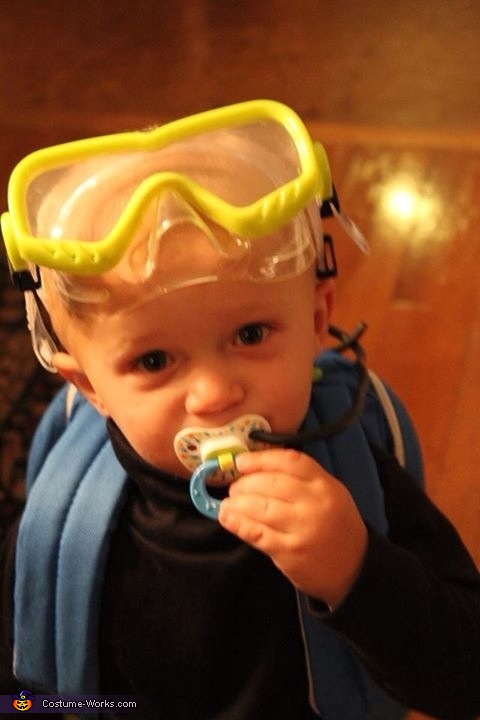 Source