Stayhold: Cargo Hold That Helps You Organize Your Trunk
By Ryan on 09/11/2018 9:55 AM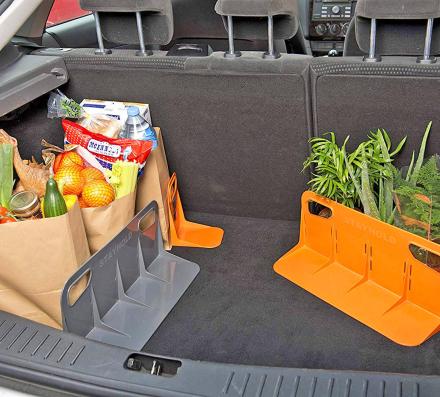 Whenever I throw anything into the rear of my SUV or car trunk, the second I take the slightest turn at the slowest speed possible, everything seems to roll, crash, and slam into the sides of the trunk with the power of a thousand suns. I don't know how it's possible, but that's just the way science works. This genius invention called the Stayhold is a device that helps you organize and prevent things from rolling around in your trunk while you drive.

Versions: Carpet | Liner | Mini
If you have just a few small items like groceries, plants, a toolbox, etc, which you don't want to move around while you drive, just plant one of these Stayholds into the back of your SUV or trunk to keep them perfectly in place.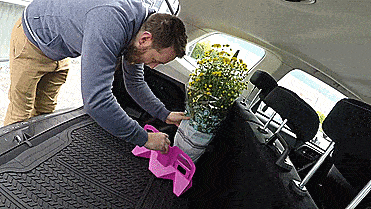 The Stayhold stays held in place on the floor of your trunk using Velcro, and comes in a regular sized version, as well as a mini version for those extra small items that you need to prevent from being rolled around while you drive.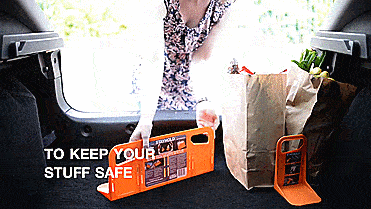 Not only does it prevent larger items from moving around in your trunk, the Stayhold also has 4 little compartments on it that let you attach small things like tools, cans, bottles, or other small accessories using a small velcro band. The Velcro straps fasten securely using the slide-through openings on the Stayhold.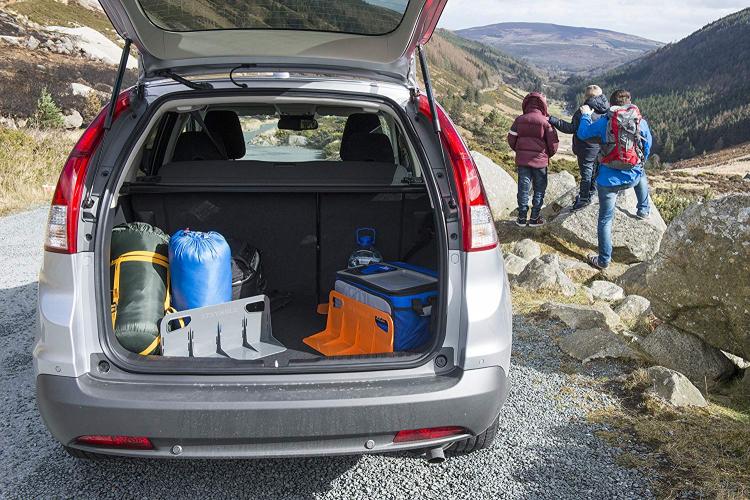 The Stayhold cargo hold trunk organizer comes in either grey or orange colors to choose from, sticks to your trunk carpet using Velcro strips which are super easy to remove and reposition, and its compact design makes it super easy to store and nest into one another when not in use.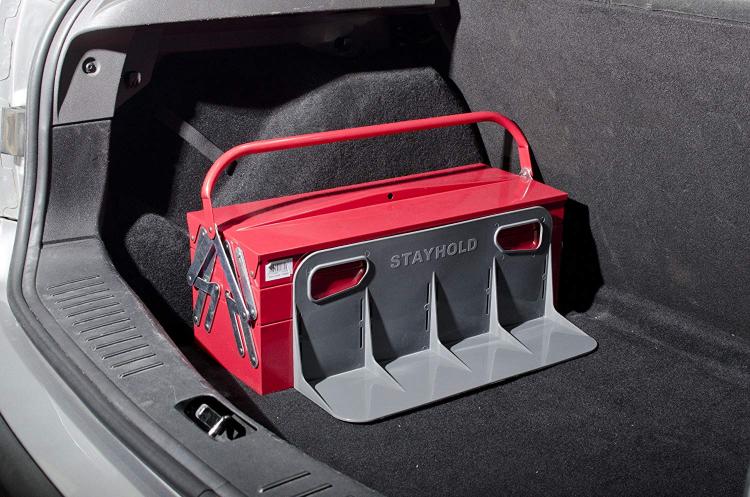 Check out the Stayhold cargo hold trunk organizer in action via the video below.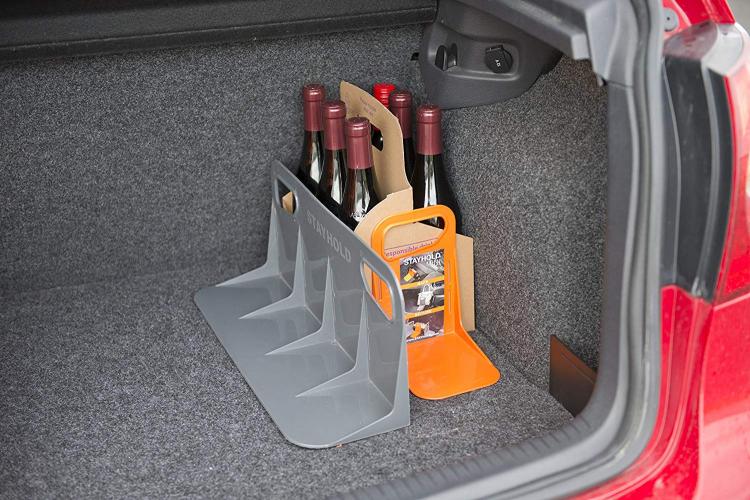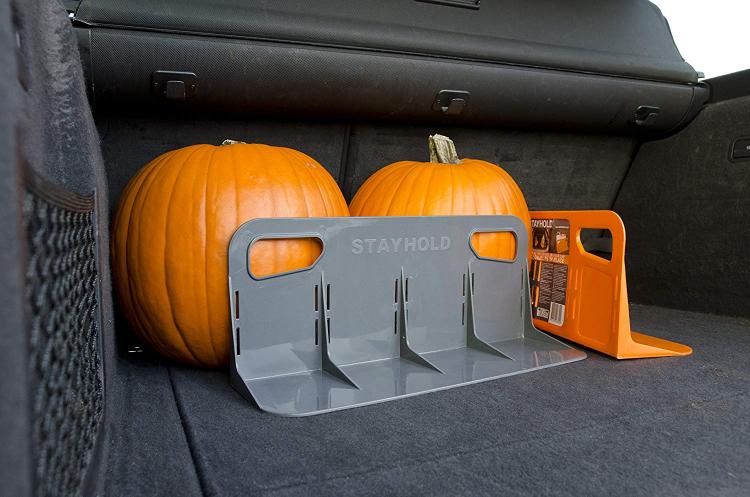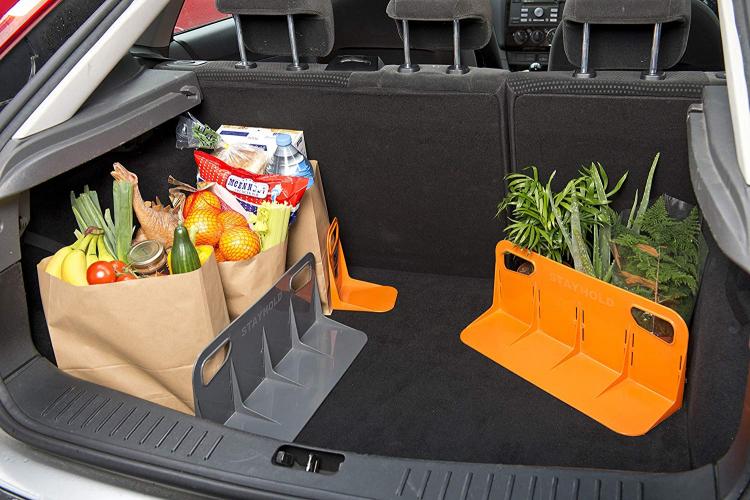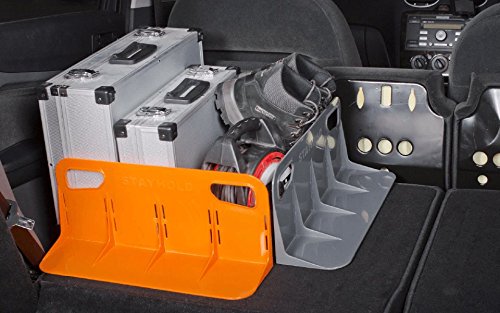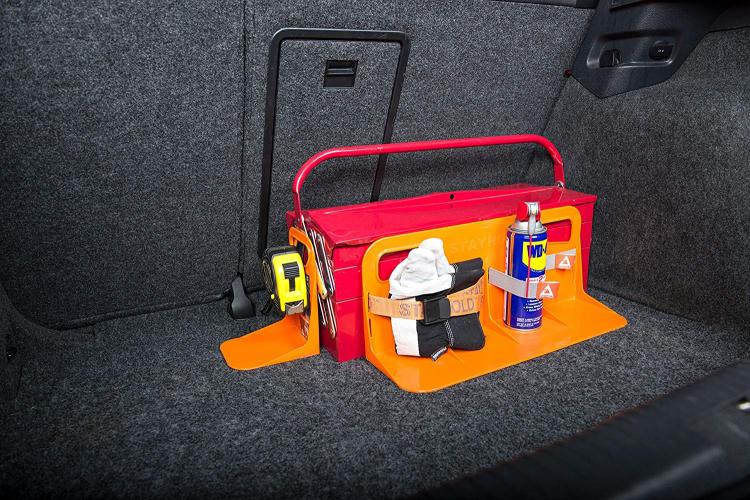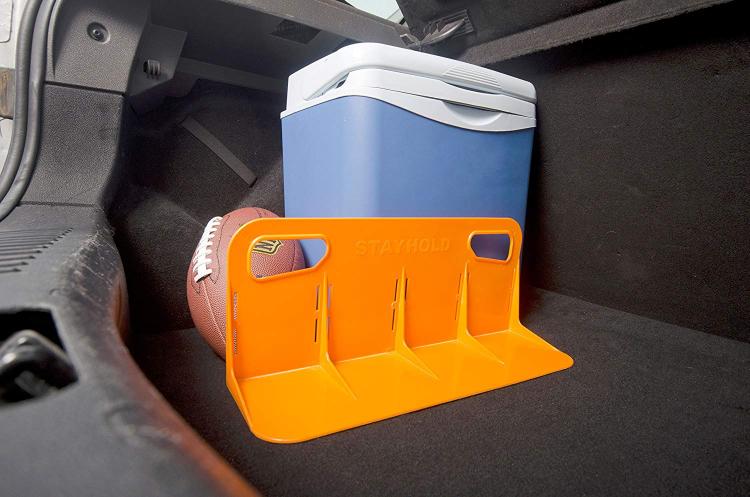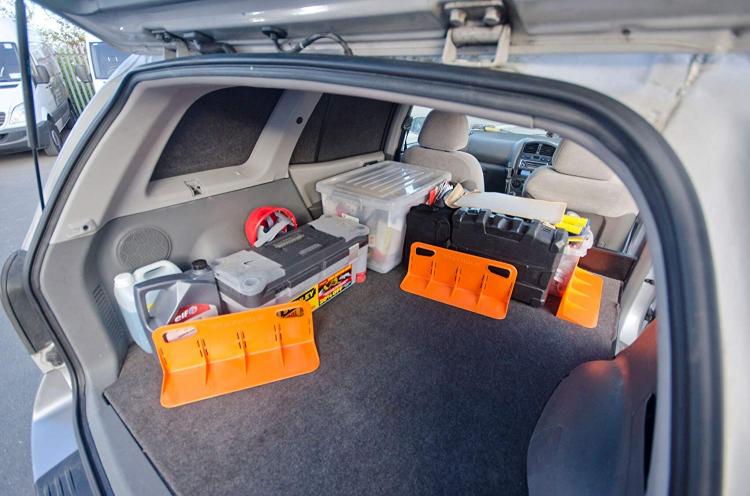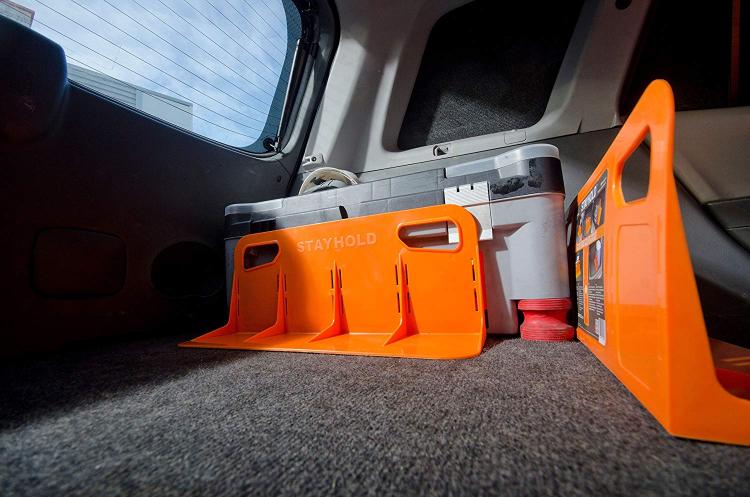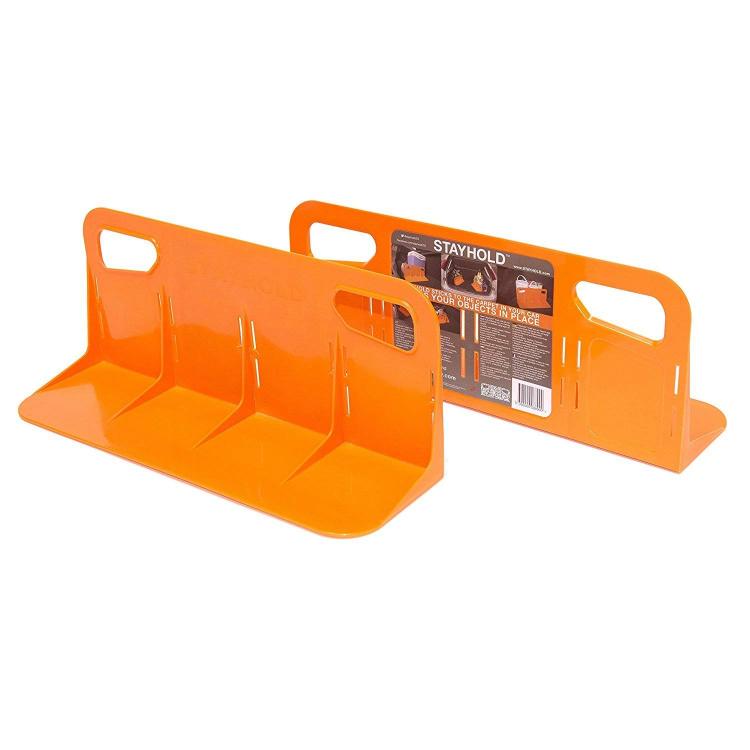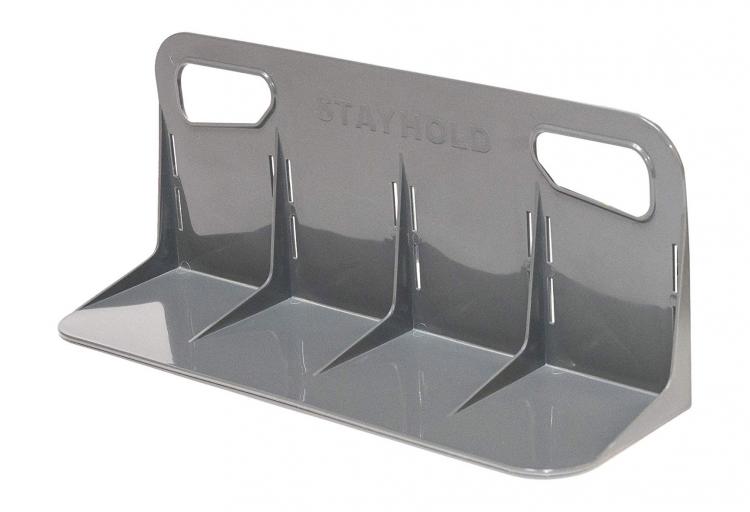 Subscribe To Our YouTube Channel