Star Wars BB-8 Droid Slippers
By Ryan on 11/07/2016 4:39 AM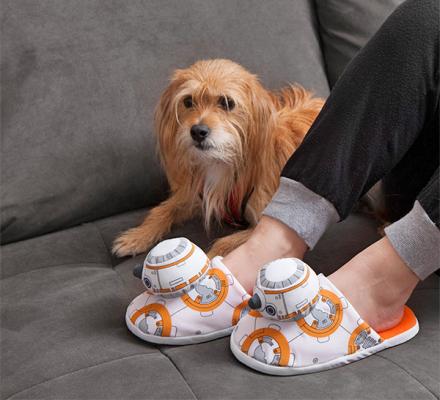 You've seen the screaming Chewbacca slippers we posted a few weeks back, now it's time for the BB-8 Droid to make its debut onto your feet. Although they don't make any sounds as you walk, the BB-8 droid slippers do have the droid's head on the top of them that will bob around as you walk.
A perfect gift idea for any Star Wars geek who also happens to have cold feet, the BB-8 droid slippers are a mule-style set of slippers that feature non-slip dots on the bottom of them, and a soft orange footbed on the inside.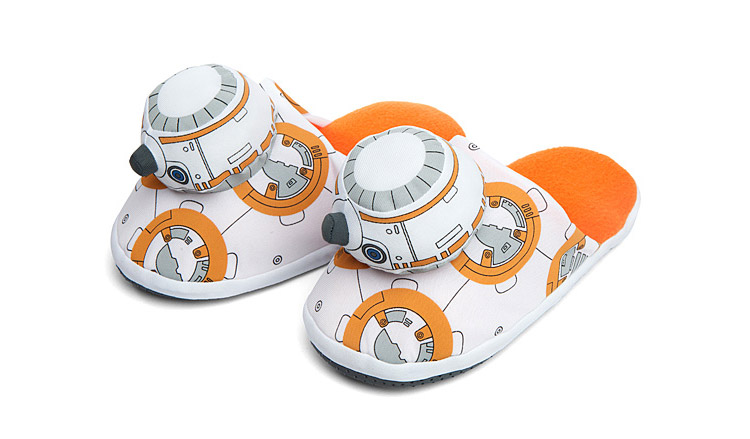 The Star Wars BB-8 Droid slippers are made from a polyester fiber along with a polyurethane and polyethylene foam, come in two different sizes to fit most humanoids feet, and is recommended to surface wash only.