Sriracha Hot Sauce Coffee Mug
By Ryan on 12/07/2016 2:50 PM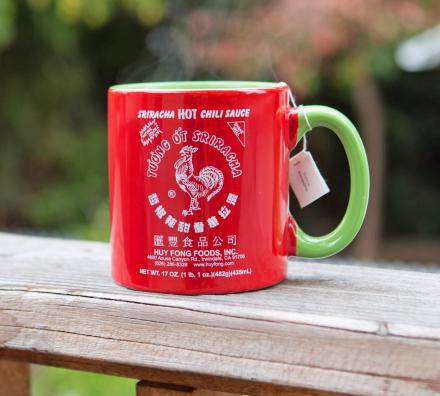 How much do you love Sriracha hot sauce? Enough to get the tiny refillable key-chain version to take with you wherever you go? Enough to get a 50-pack of to-go packets for hot sauce on the go? Enough to get a Sriracha t-shirt? Or lastly, how about a Sriracha coffee mug? Which says to your coworkers, "Although I'm not consuming Sriracha right now, I do thoroughly enjoy it on my food".
Officially licensed from Huy Fong Foods, the maker of Sriracha Hot Sauce, the coffee mug is made to look quite similar to the actual hot sauce bottle with the exact logo on the front of the mug, the exact red coloring on the body of the mug, and the exact green coloring on the handle which would normally be on the nozzle of the bottle (The inside of the mug is also colored green).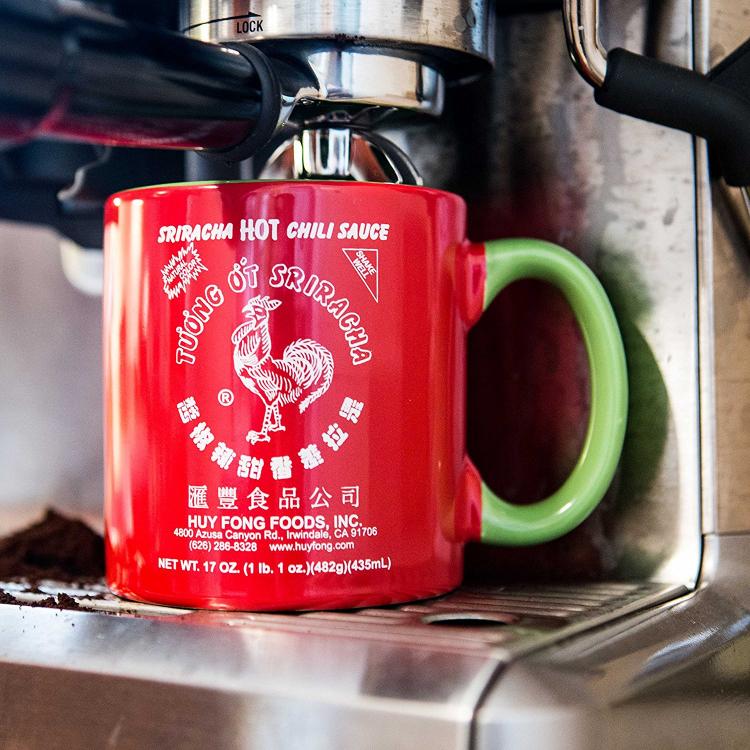 Perfect for holding coffee, tea, or straight Sriracha sauce, the coffee mug is an oversized mug that can hold up to 20 oz of your favorite liquid, contains the Sriracha logo on the front and back of the mug, is microwave and dishwasher safe, weighs 1.4 lbs, and measures 5.5 inches tall x 4.5 inches long x 4.1 inches wide.