Sriracha To-Go Packets (50 Pack)
By Ryan on 01/29/2016 8:08 AM (Updated: 12/07/2016 2:40 PM)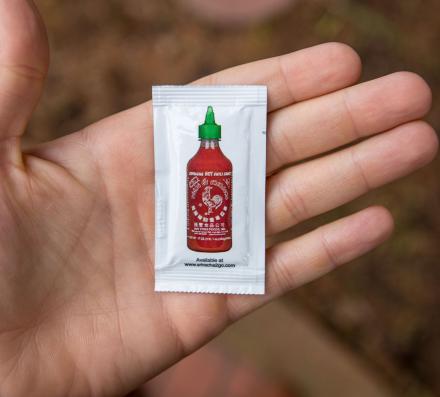 If you haven't bought yourself a Sriracha2Go tiny refillable key-chain bottle like a proper genius would do when he knows he'll be traveling somewhere without the proper hot sauces available to him at his disposal, you might want to consider purchasing a 50 pack of these tiny Sriracha to-go packets.
Just like you would find at a McDonalds or Burger King except filled with Sriracha Hot Sauce instead of ketchup and mustard, these Sriracha to-go packets are the very first of their kind that has Sriracha in such a container. Perfect for traveling, picnics, tailgating, or just to take to the office for lunch, the Sriracha to go packets come in either a 50 pack for $15 or a 200 pack for $35.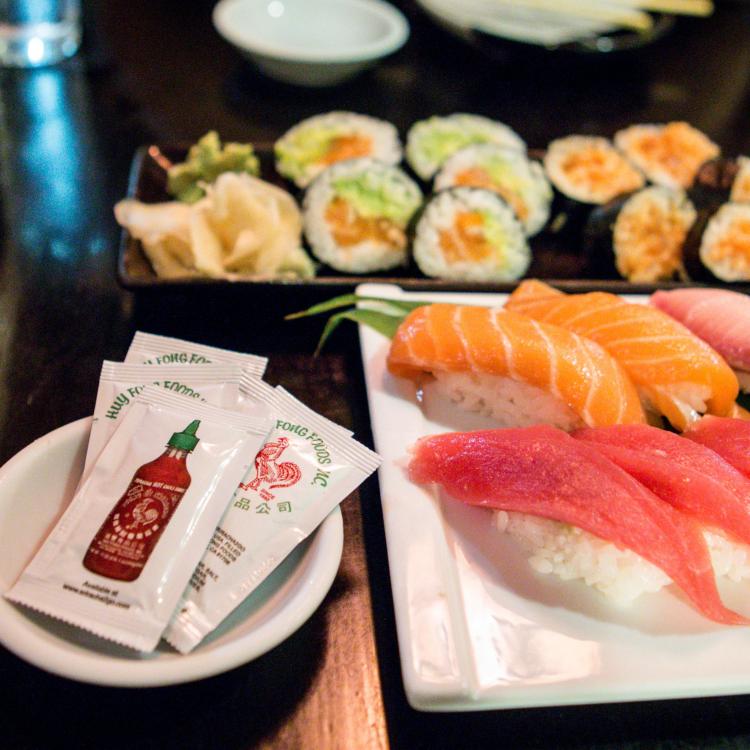 Each Huy Fong Sriracha Packet contains 5g of Sriracha hot sauce, is a Kosher certified product, is made in the USA, and measures 3 inches tall x 1.5 inches wide. The case that the to-go packets come weighs 3.8 lbs, and measures 11.25 inches wide x 8.75 inches long x 3.5 inches tall.