Squirrel Table and Chair Lets Your Squirrels Eat With Class
By Ryan on 09/13/2016 4:33 AM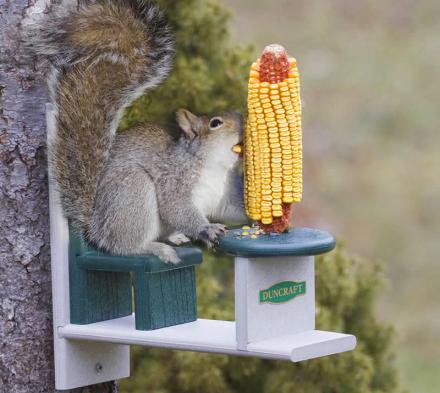 Sure we've featured a squirrel chair in the past that allows your squirrel to eat with a little dignity, but this time there's a chair and a table for you yard squirrels to eat properly and with some class. For those of you that don't mind squirrels in your yard and are even willing to put out some food for them every once-in-a-while, this squirrel feeder dining set might be for you.
The squirrel feeder chair and table set are attached to a couple pieces of wood that hold it all together and has pre-drilled holes so can easily attach it to any of your trees using a couple of screws (which are included).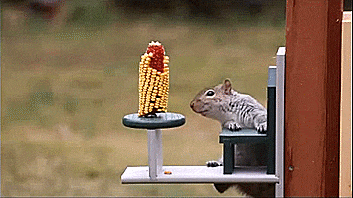 The table and chair squirrel feeder features a place to easily mount a cob of corn for the squirrel to eat, is made from super-durable eco-friendly recycled plastic that can withstand the elements of each season for years to come. The feeder measures 10 inches tall x 10 inches long x 4 inches wide.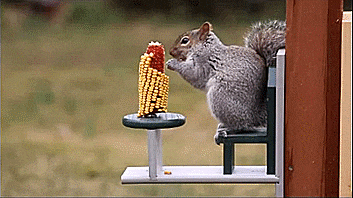 Check out the table and chair squirrel feeder in action via the video below.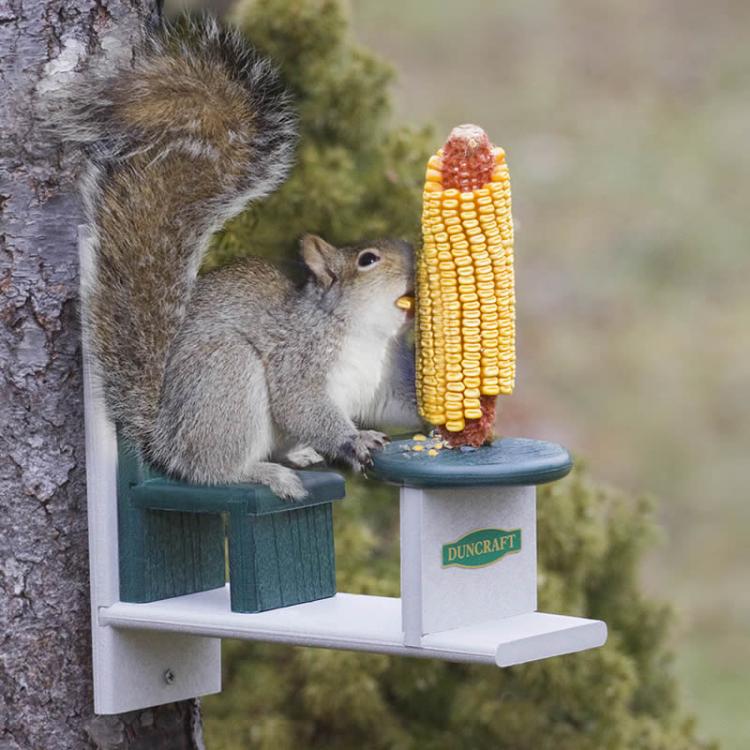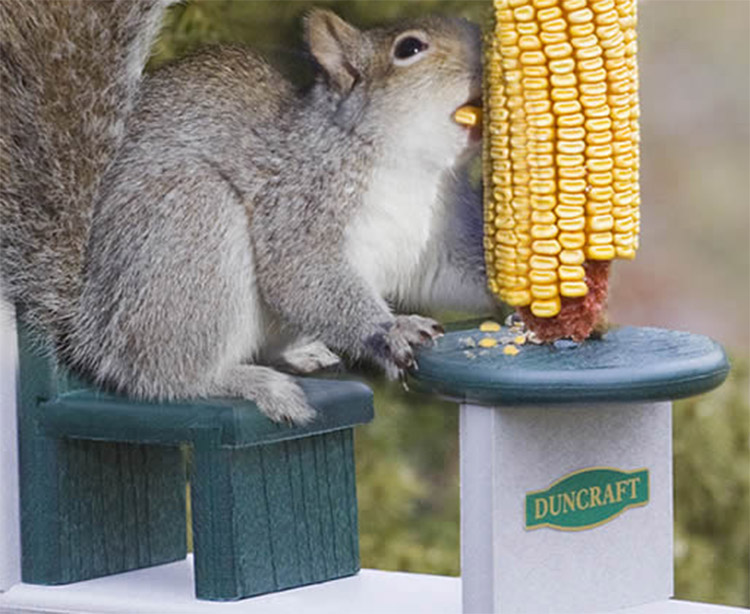 Subscribe To Our YouTube Channel