This Squirrel Chair Attaches To Your Tree
By Ryan on 07/31/2015 7:20 AM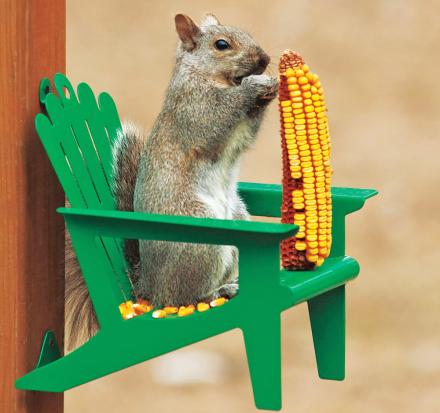 Squirrels are an odd bunch, as some people consider them a pest and try to kill them or get them out of their yards, while others buy products to keep them close-by and stay in their yards. This product is hoping for the latter, as it's a chair that you can attach to your tree or a post that allows squirrels to enjoy their food while they sit down and relax. The chair comes with a little screw that points up on the seat of the chair that allows you to mount a corn cob on it for the squirrels to feed on. A perfect way to distract squirrels from terrorizing your bird feeders, the squirrel chair not only will be loved by the squirrels as they can enjoy their food while sitting down, but it's also entertaining for you to watch, because... you know.. Squirrels sitting in a chair!
If you don't have extra corn cobs laying around like every other human on Earth, you'll probably want to purchase a set of corn cobs made specifically for this type of thing, so you don't find yourself cooking corn for the squirrels, all while your family goes hungry.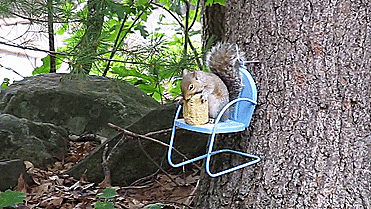 Similar to other squirrel feeders we've featured in the past including the bungee cord squirrel feeder, as well as the horse head squirrel feeder, it seems our main goal with these squirrel feeders is not necessarily to feed them, but to just make them look like idiots.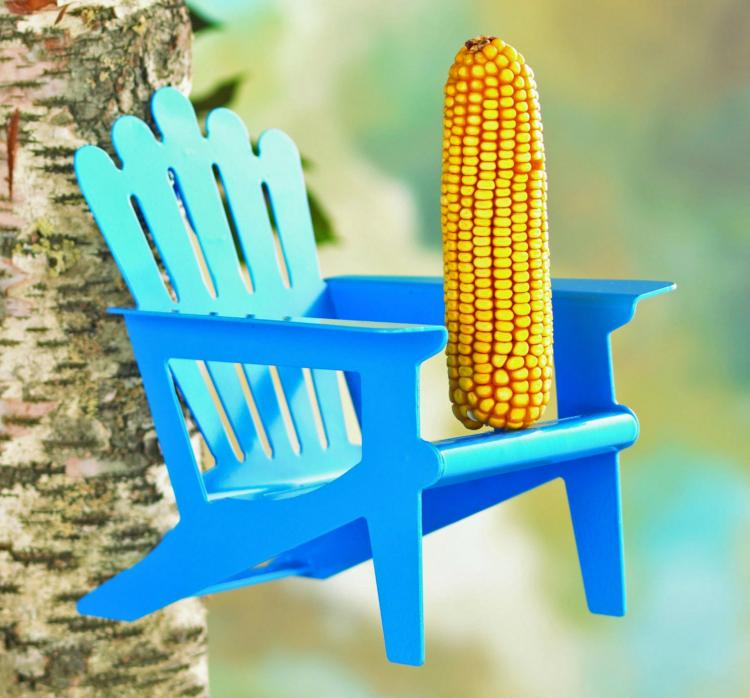 The squirrel chair is mint green in color, is made from metal, is easily attached to a tree or a post using a screw and the mounting hole at the top of the chair, weighs 1.8 lbs, and measures 9.6 inches long x 9.5 inches tall x 7.7 inches wide.
Check out a similar squirrel chair in action via the video below.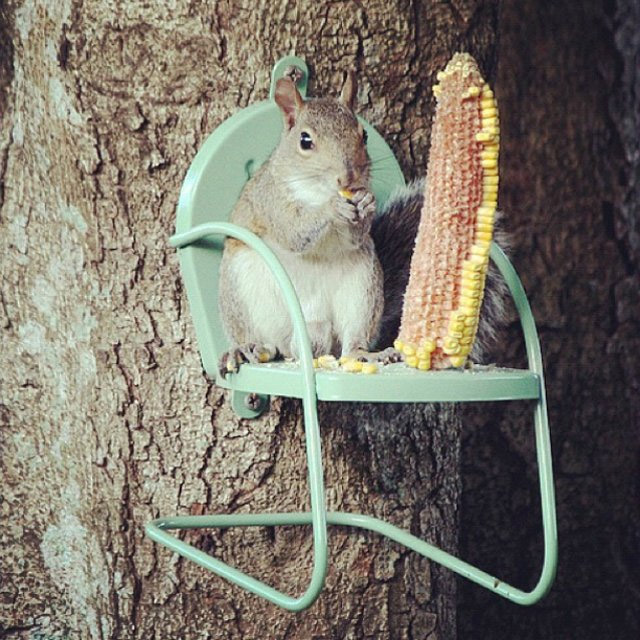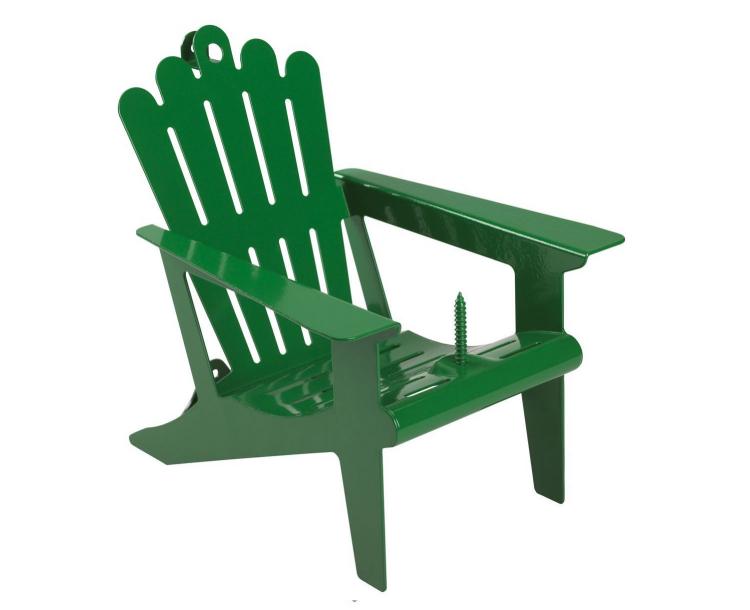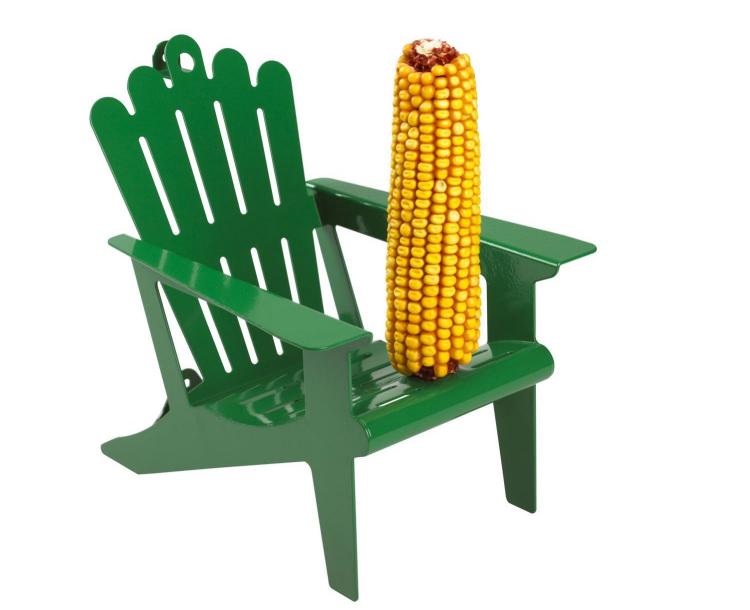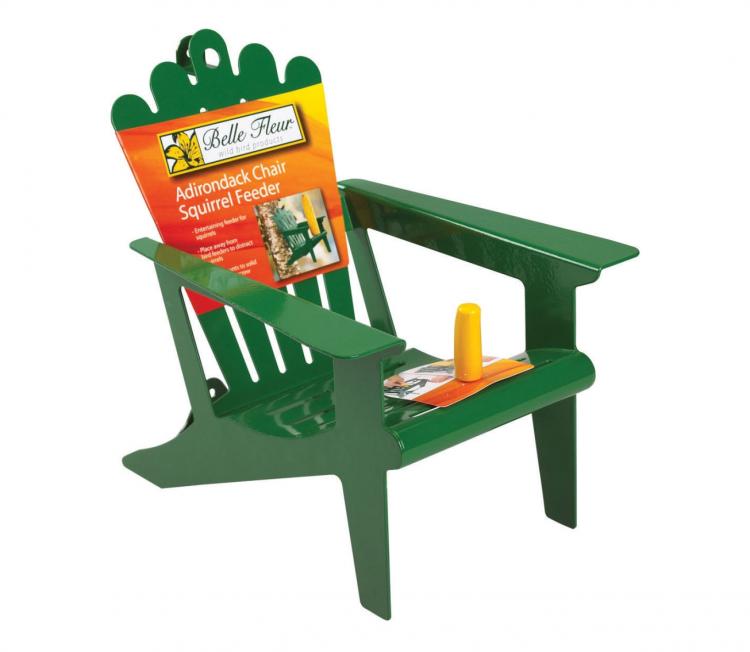 Subscribe To Our YouTube Channel