Space Bar: A Monitor Stand, USB Hub & Keyboard Tidy
By Ryan on 11/20/2014 3:45 AM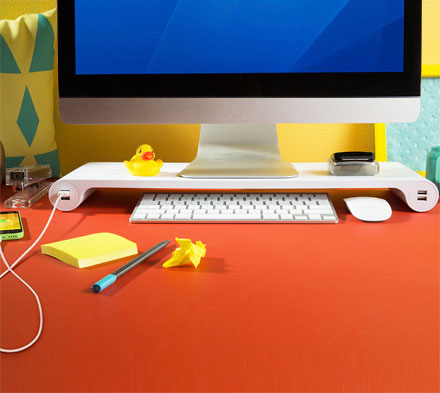 The Space Bar by Quirky is a monitor stand that doubles as a keyboard organizer and triples as a high speed USB hub. Simply place your monitor on top of the Space Bar, slip your keyboard underneath the stand when not in use, and use the USB hub to charge your phone, camera, mouse, or plug in any accessory that's compatible with USB. Perfectly designed for an iMac (although it will work with any monitor), the Space Bar's sleek and minimalist design will hopefully tidy up your otherwise disastrous looking office. Invented by a Computer Lab teacher, the Space Bar monitor stand also provides loads of extra room to keep stuff right under the stand, simply throw your phone, keys, wallet, and whatever else you like right underneath the organizer to keep it nice and safe while keeping your pockets empty.
The Space Bar monitor stand is made from brushed aluminum, can support up to 30.5 lbs (which will support a 27 inch iMac computer), contains 6 high speed USB 3.0 ports with 4 on the front and 2 on the back (as well as one mini USB port), is powered by plugging it into an AC outlet, comes in white, black, or aluminum, and measures 24 inches wide x 7 inches long x 3.2 inches deep.
Check out the Space Bar monitor stand in action via the video below.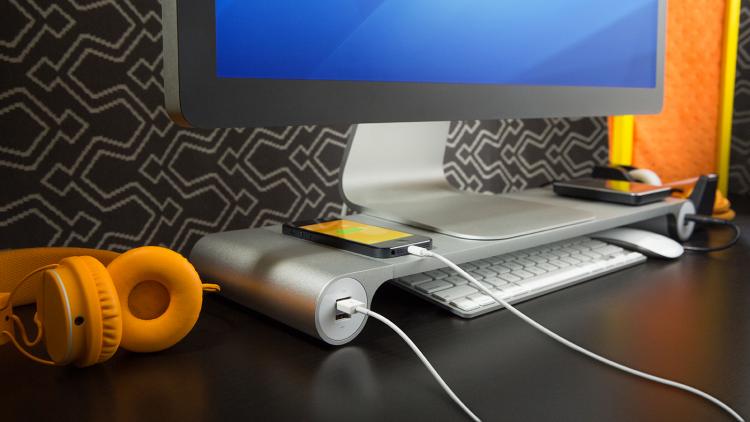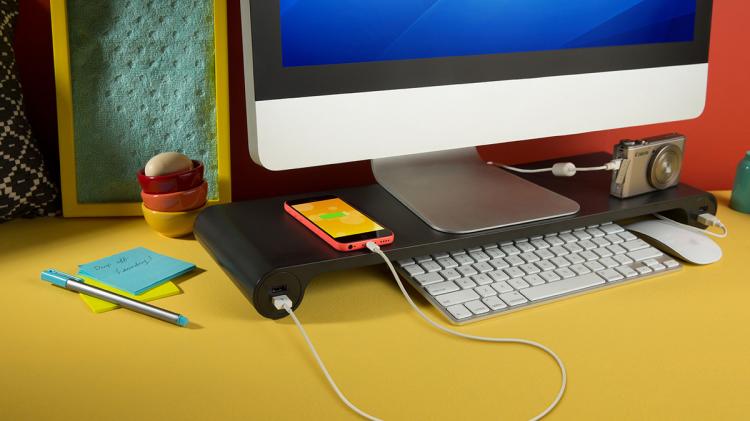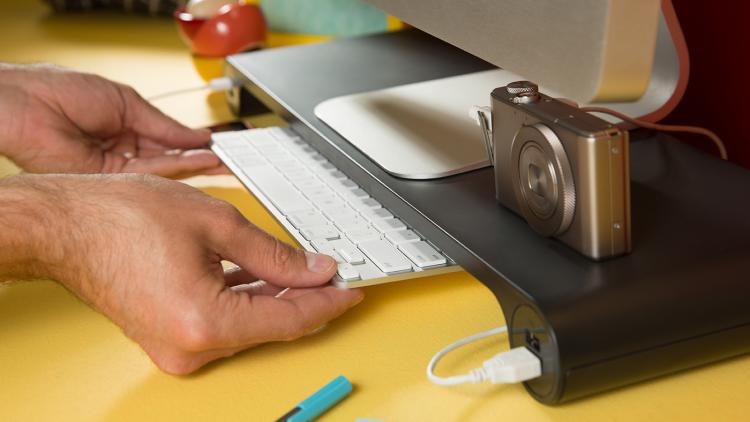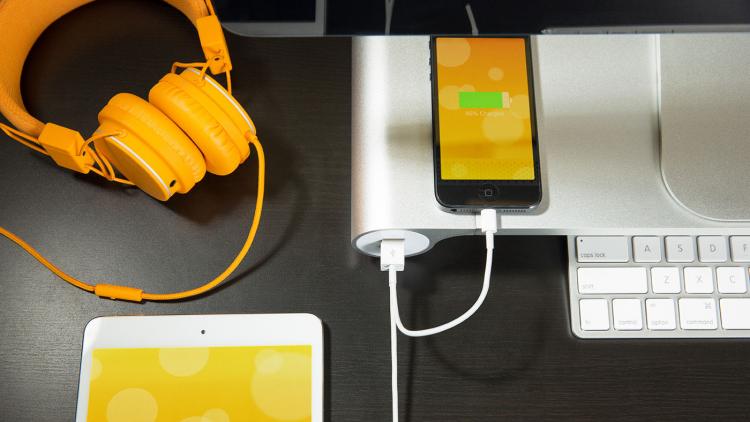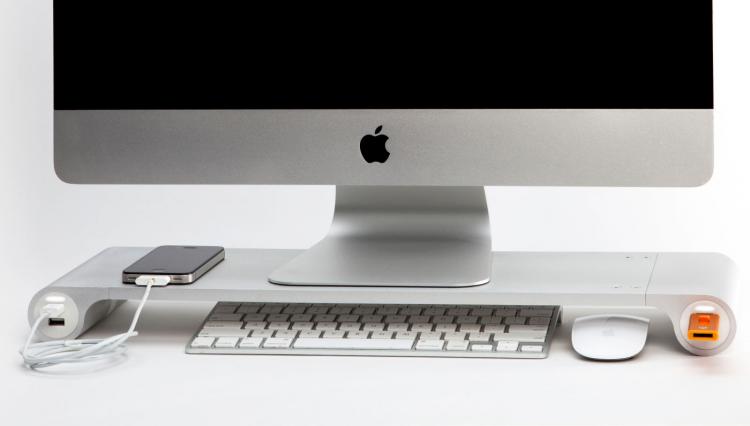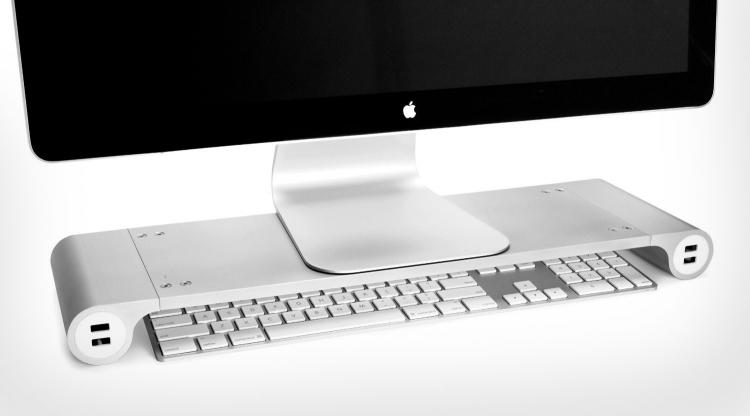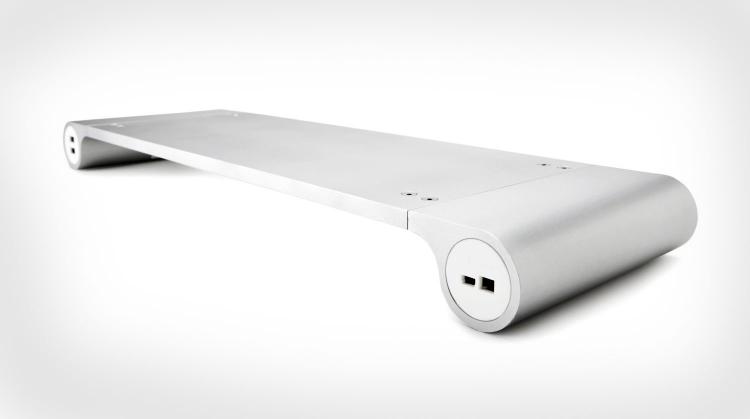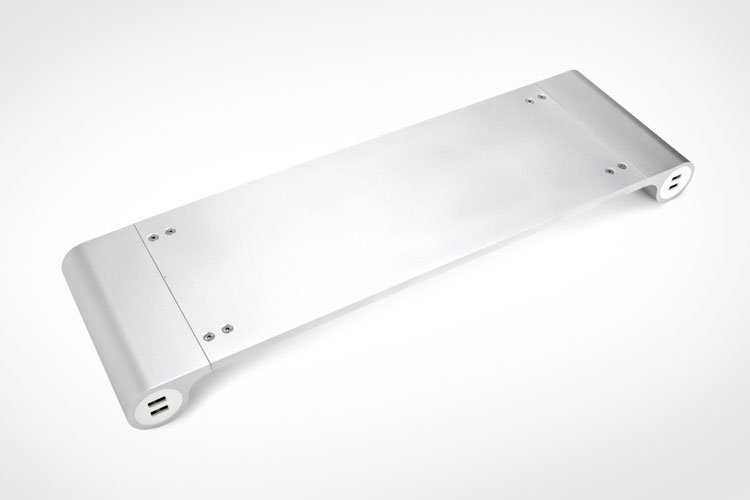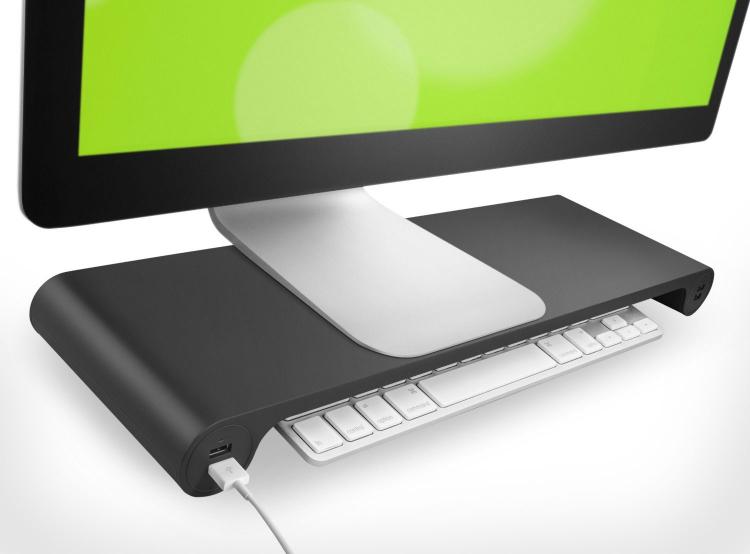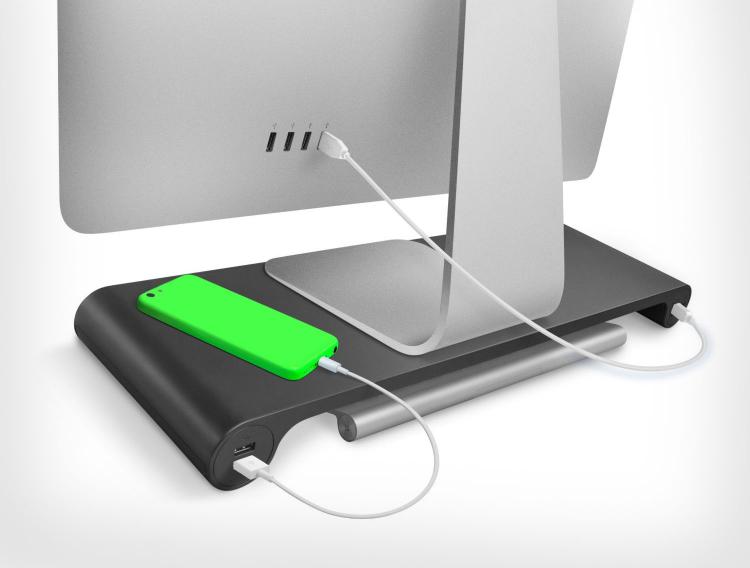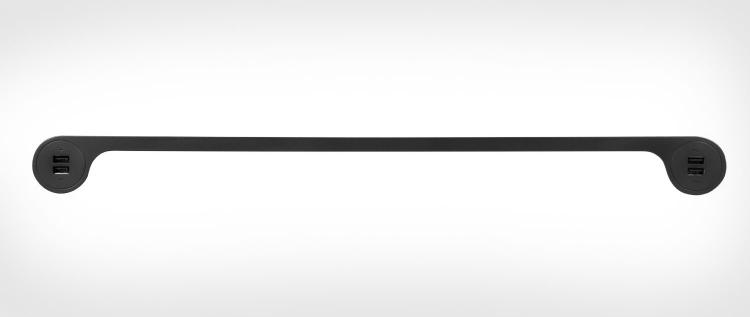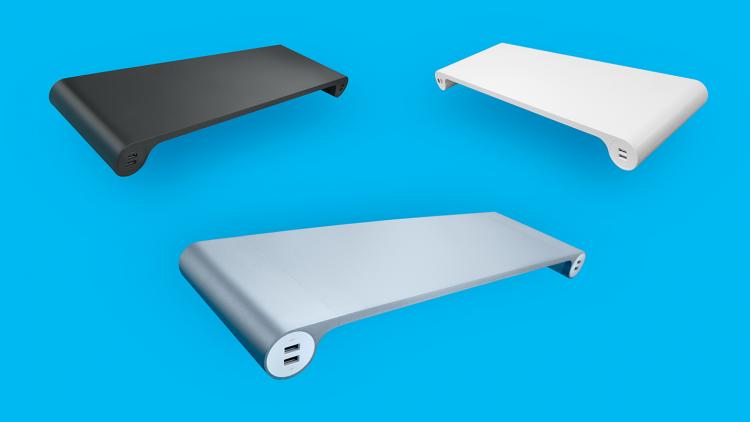 Subscribe To Our YouTube Channel