This Solar Phone Charger Attaches To Any Window, Charges Your Phone Via The Sun
By Ryan on 04/06/2016 6:41 AM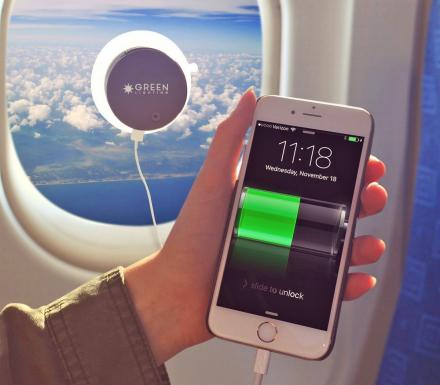 The GreenLight solar phone charger is a travel battery that can be suction cupped to any window and recharge its power using the sun. Perfect for people traveling and need some extra juice to check their navigation or make a quick phone call or text message, the solar powered phone charger is similar to other solar chargers we've featured in the past including the giant 50,000 mAh external solar battery, along with the 10,000 mAh external solar battery, but in this case the battery is able to be attached right to any window using a suction cup. The window solar battery even comes with a string of different charging plugs that makes it compatible with pretty much any kind of phone, tablet, or device.
The solar battery comes with 4 blue lights on the back of it that indicate the current power level of the battery along with 1 green indicator light that tells you when the battery is charging via the sun. The device also comes with a retractable USB plug that you can use to charge the battery using a wall adapter before you go on a trip or to quickly charge the battery when you're around electricity.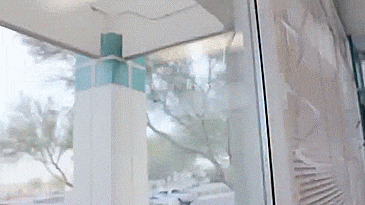 The external solar battery has an internal 2,000 mAh lithium-ion battery that should be able to fully charge an iPhone one time. The device comes with plugs including micro USB, mini USB, a lightning charger, and a 30 pin iOS charger, all of which should be able to charge any Android, iOS, or windows phone or tablet, along with many other devices that use the aforementioned charging plugs.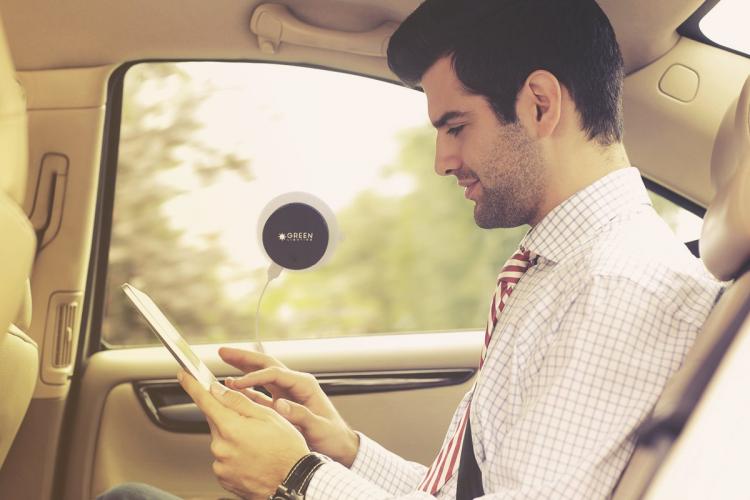 The solar charger measures 4.5 inches in diameter x 1.5 inches thick, and is perfect for attaching to plane windows, car windows, or just laying on the ground while out camping or hiking.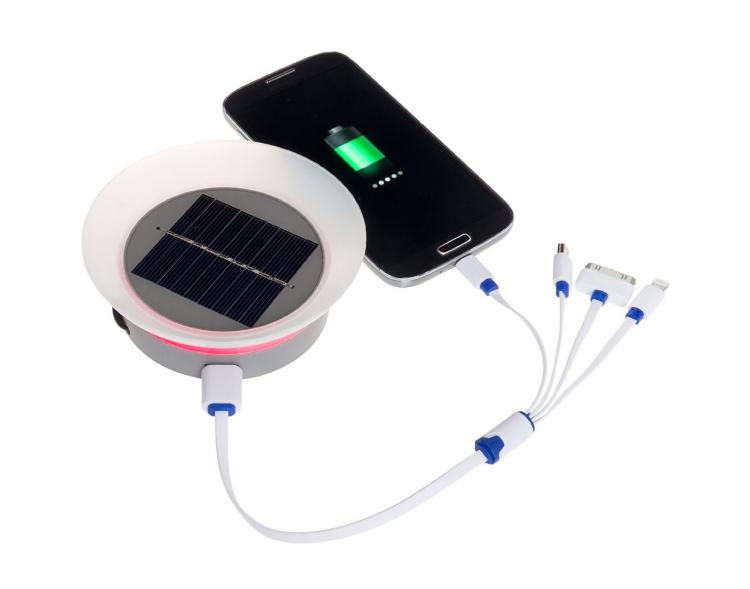 Check out the GreenLighting solar powered battery phone charger in action via the video below.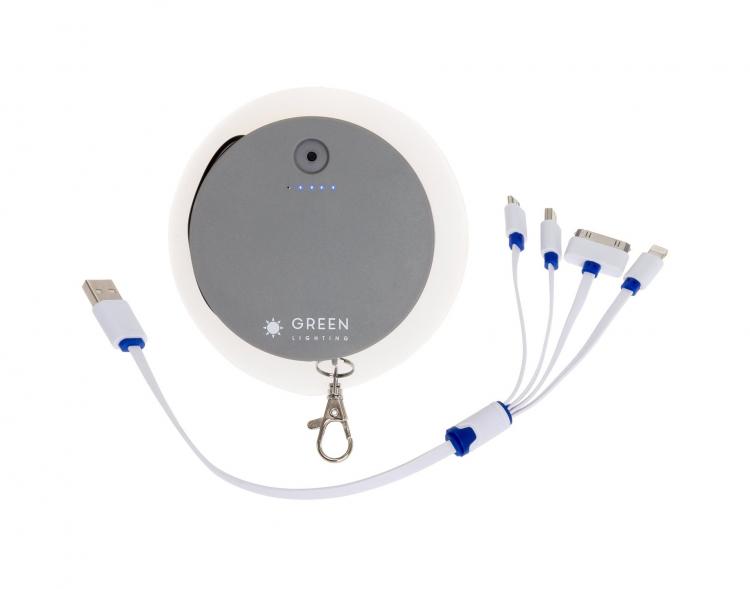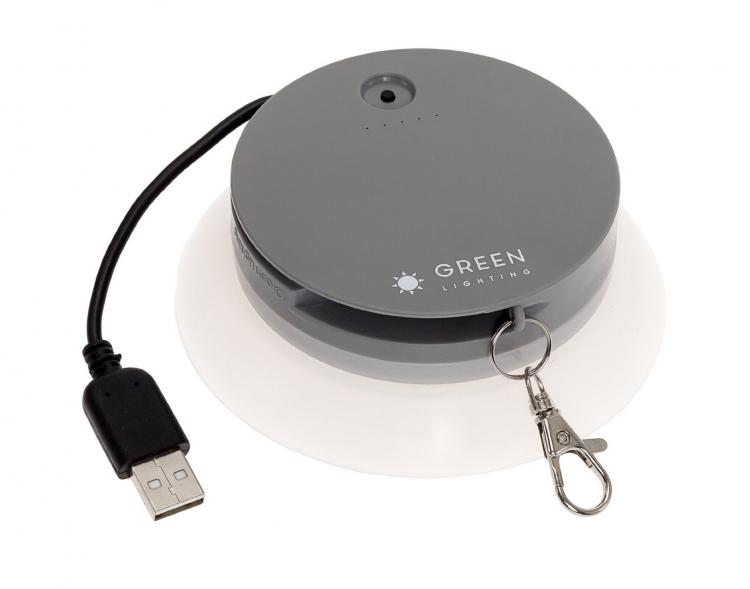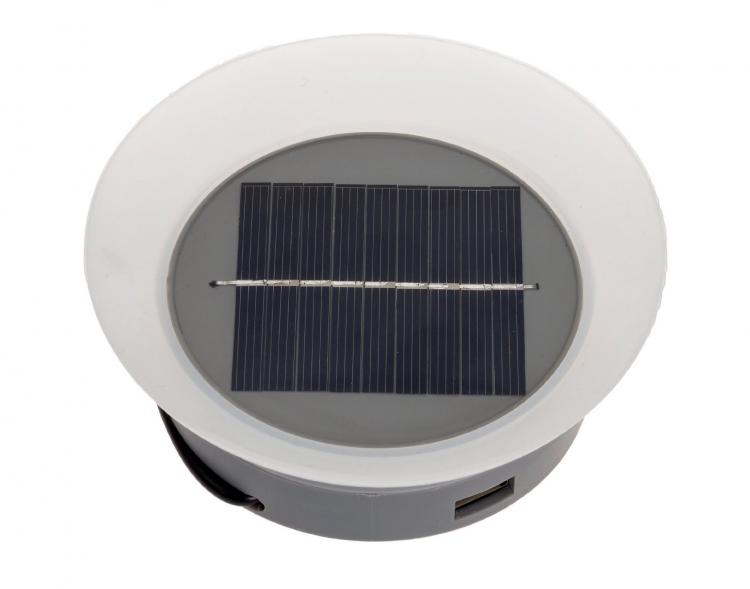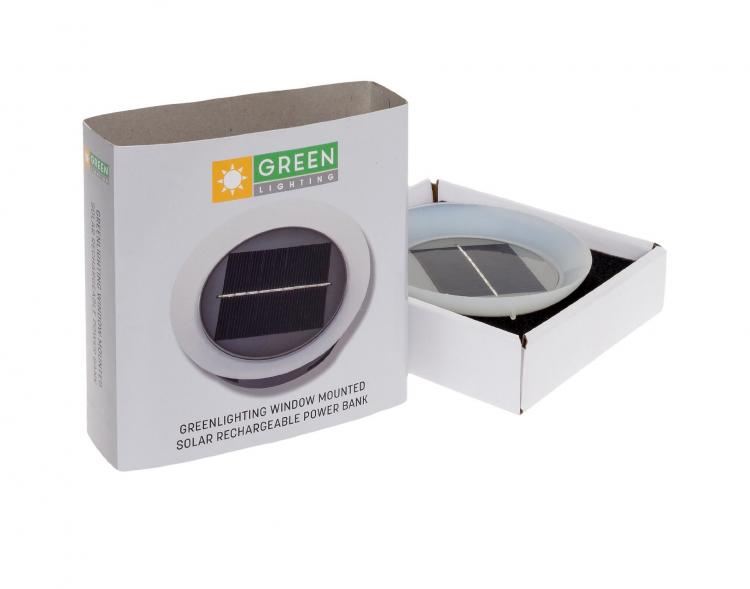 Subscribe To Our YouTube Channel