This Solar Powered Cooler/Fridge Requires No Ice
By Ryan on 06/04/2019 8:57 AM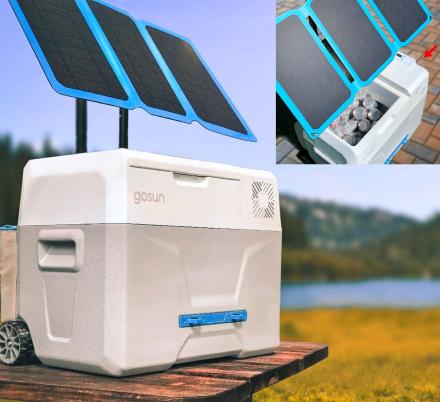 You probably remember the Anywhere Fridge, which was a monstrous portable fridge with integrated solar panels. Well, there's now a different company making a similar product, but it looks and acts more like a cooler. It's called the Chill by GoSun, and it requires no ice to chill your beverages, as it uses the sun to provide refrigeration.

Instead of dumping it bag after bag of ice and having it melt much too quickly, you can simply set your desired temperature much like an actual refrigerator. You can even set it cold enough to store frozen food to keep those burgers cold enough until you want to cook them up.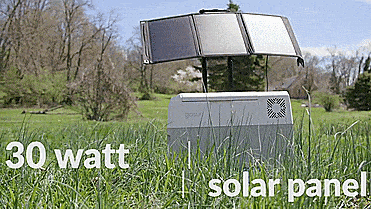 How does the solar powered cooler work?
Before you leave to your destination, you'll want to first charge the internal battery that powers the cooler/fridge. On its own, the fridge can stay powered for 14 hours using a single charge from the battery, though you can use an array of different power options to recharge the battery, including solar panels, a wall outlet, car/boat/RV adapter, or even one of their solar tables.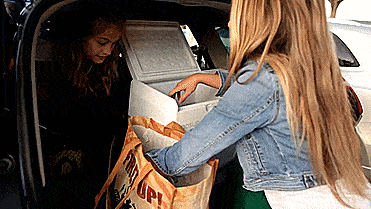 No longer will you have wet and soggy food from ice melting inside of your cooler. The solar powered portable refrigerator is just like having a fridge/freezer with you wherever you go, without the need for any ice. Not only that, but you'll actually have a lot more room to use when you don't have 30% of it taken up by ice.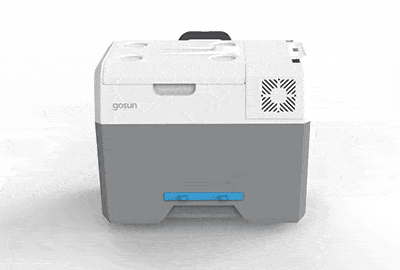 The solar powered cooler uses an internal massive Lithium Ion, 144 wh, 38,500 mAH battery that's also removable so you can use it to power all of your devices. The giant battery has 3 USB ports to charge 3 devices at the same time, it has an integrated light, a splash resistant design, as well as a 15-amp car adapter so you can run any accessory that uses that kind of adapter.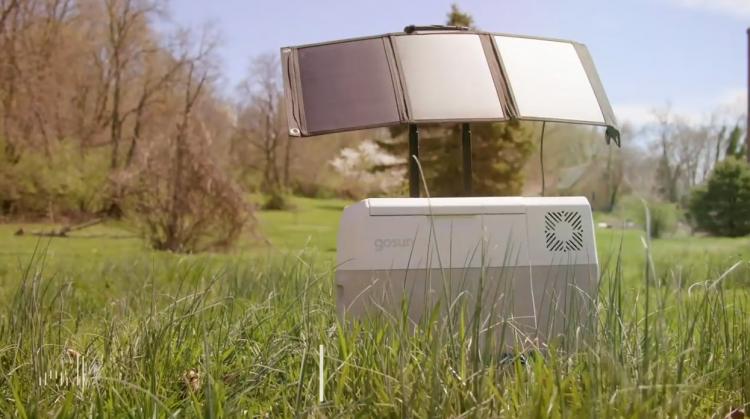 A perfect way to keep your drinks chilled while at the beach, at the park, in the garage, while camping, on a boat, in the RV, in the car, and more. The solar powered cooler features large wheels that can take on most terrains, a large telescoping handle where you can attach the optional solar panels to recharge the battery, it has a small pocket for storing small essentials, and there are tie down straps and connectors to tie stuff to the top of the cooler foe easier transport.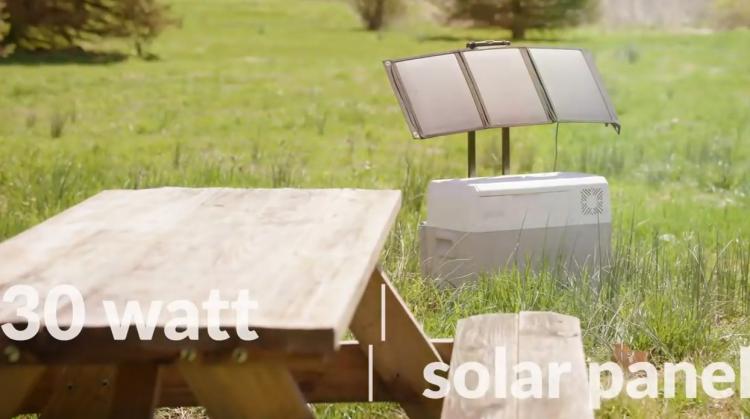 The solar powered portable fridge weighs 28 lbs, can fit 1.4 cubic feet of food and beverages inside, measures 24 inches wide x 16 inches wide x 19 inches tall, and is a complete off-the-grid solution to keeping your food and beverages chilled or even frozen.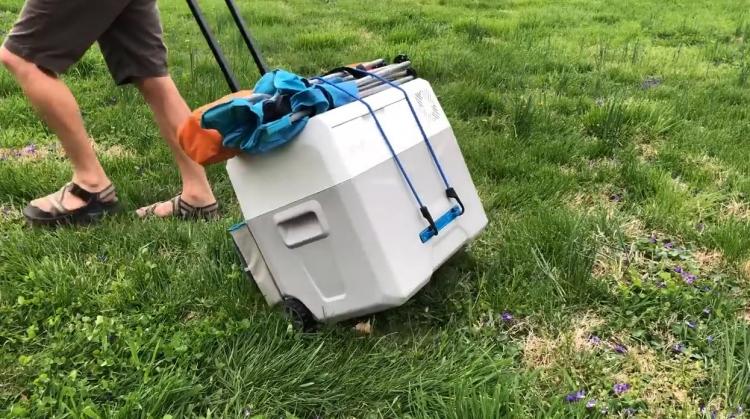 Check out the GoSun Chill solar powered portable fridge and cooler in action via the video below.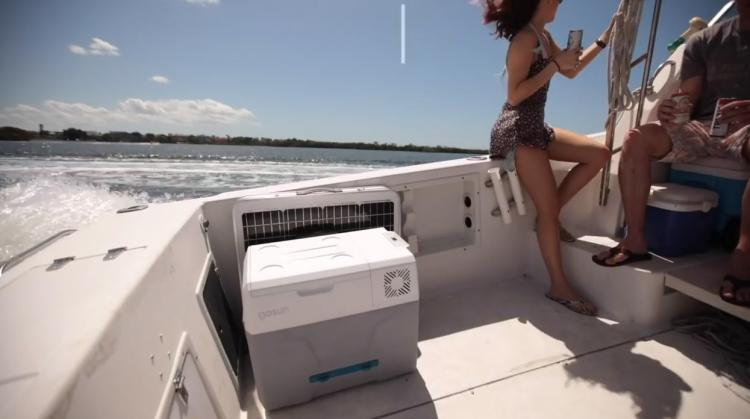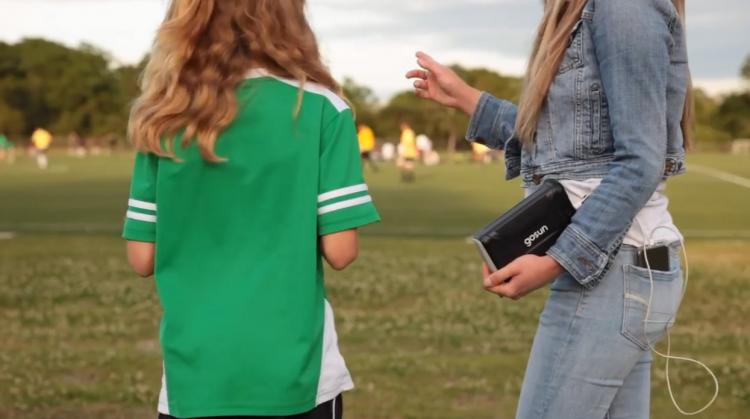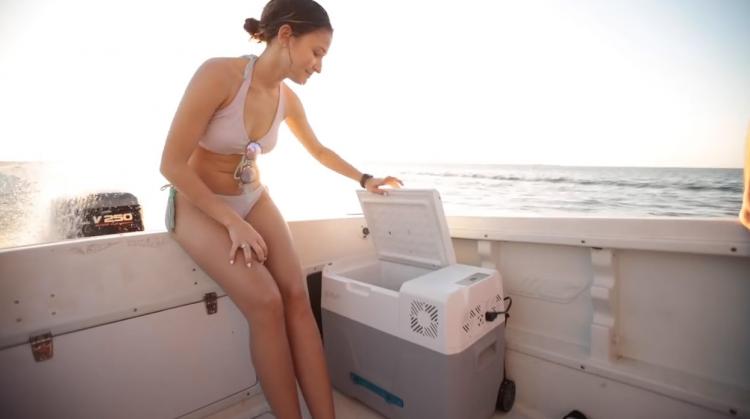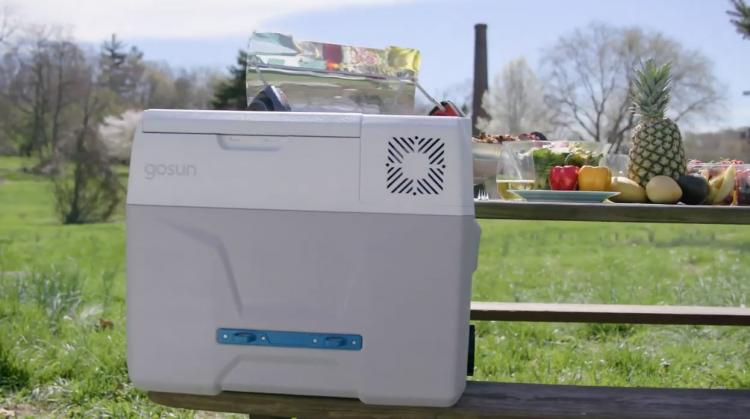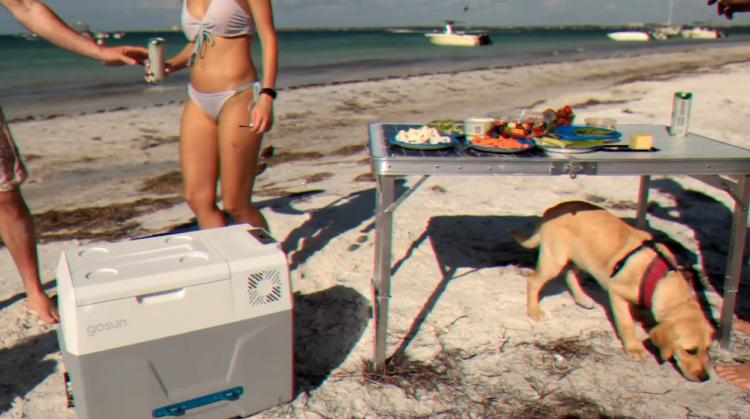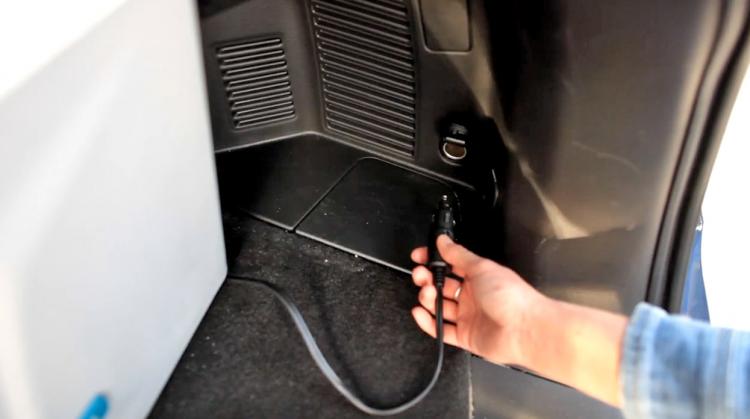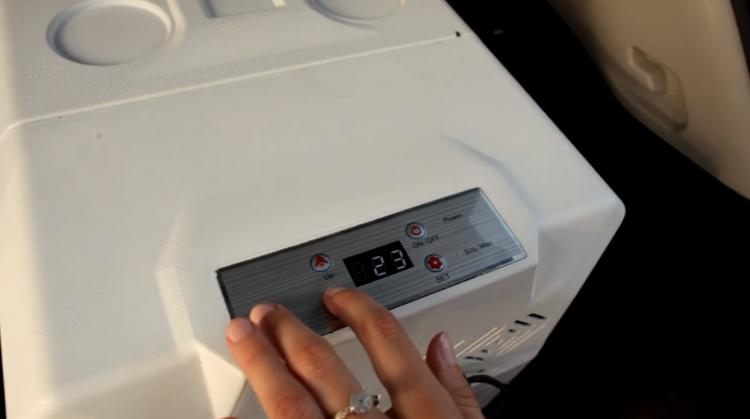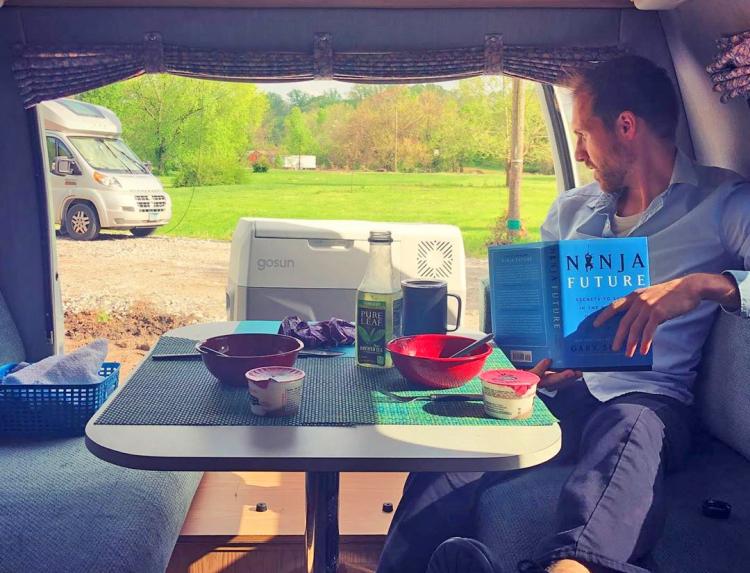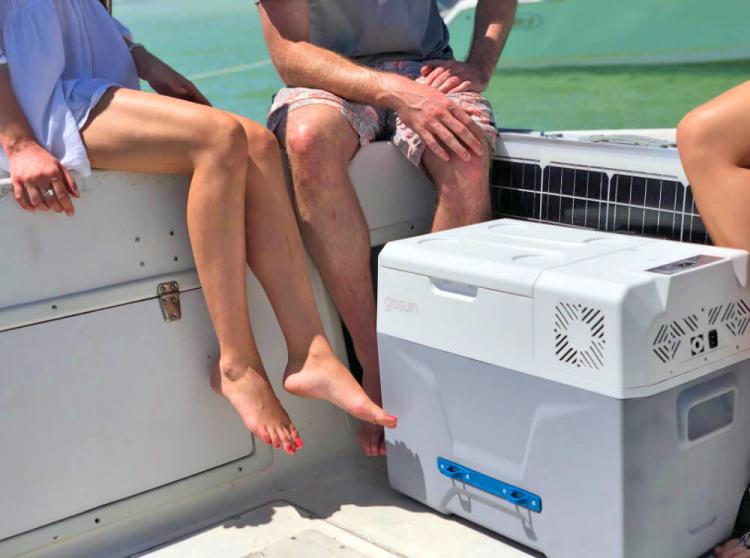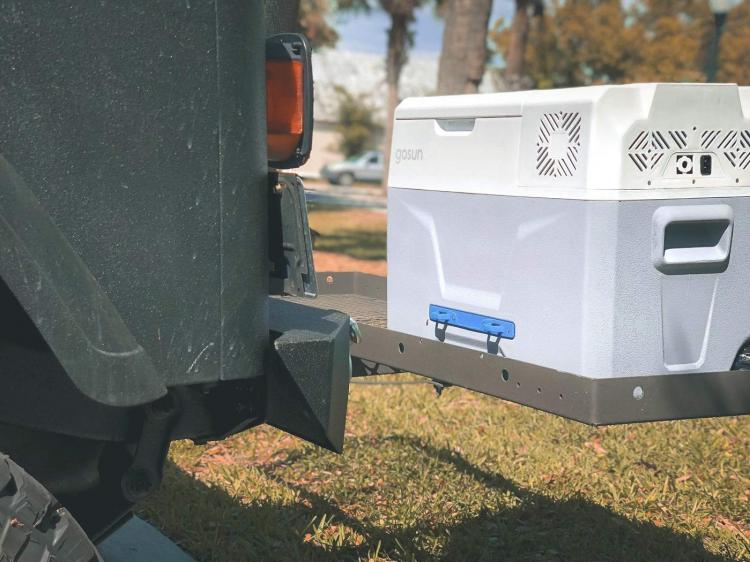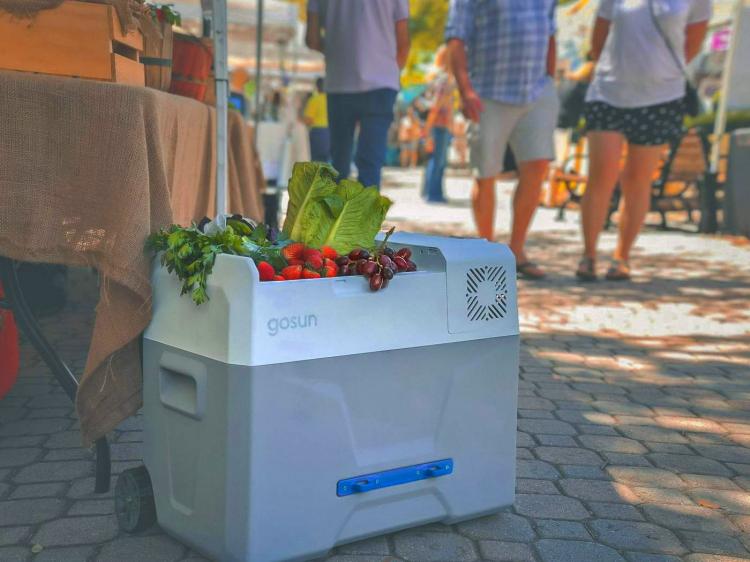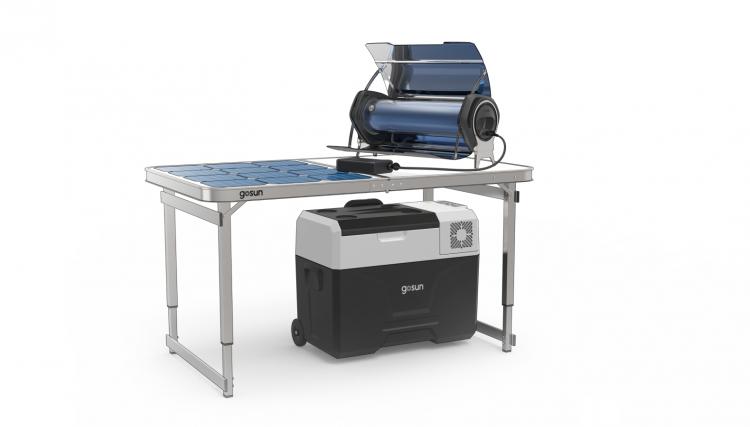 Subscribe To Our YouTube Channel