Smart Rear-View Mirror With Integrated Dash Cam, Touchscreen and GPS Navigation
By Ryan on 07/18/2017 11:01 AM (Updated: 11/07/2017 5:49 PM)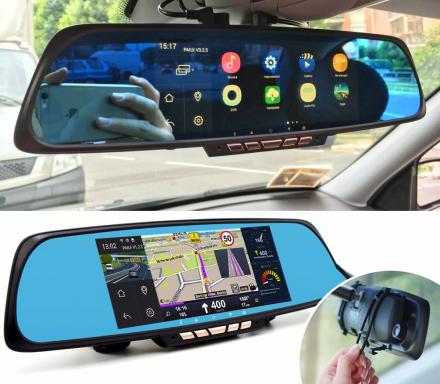 If you have a car without a rear-view backup camera, without a dash-cam, without a touchscreen, or without GPS navigation, you might want to consider one of these smart rear-view mirrors. The smart mirror has an integrated touchscreen embedded into the mirror that allows you to do a whole lot of cool stuff that you wouldn't otherwise think you could do on a mirror.
Besides functioning as an actual mirror to see behind you, this smart rear-view mirror also has an integrated touchscreen which uses the Android operating system to allow you to download and use various apps from the Play store for use right on your mirror.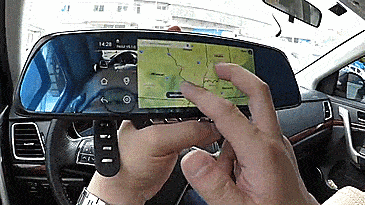 The smart rear-view mirror comes with a front-facing dash-cam that's integrated right into the back of the mirror, and comes with a rear-facing dash-cam that you can install in the back of your car to record footage, and use it as a backup camera that displays the footage live right on your smart mirror when you're going in reverse.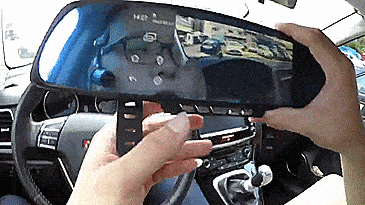 The smart car mirror installs right on top of your existing rear-view mirror using straps that wrap around your mirror. This way you won't have the need for dash-cams and other gadgets suctioned to your windshield and blocking your view while driving. All of the video recording, GPS, and other gadgetry will be available right on your rear-view mirror.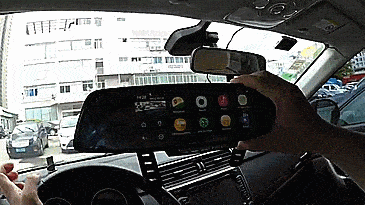 The dual-cameras recording the front and rear views from your car while driving will be available for view right on your mirror along with functionality for picture-in-picture, and dual view if you'd like to watch the footage and use the GPS navigation at the same time.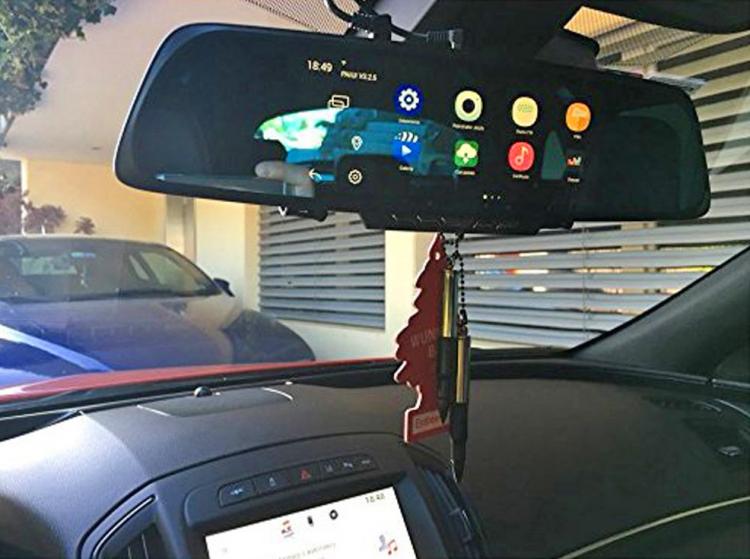 When you're going in reverse, the rear camera will be shown full-screen and reversing guide-lines will be over-layed onto the footage to help you back up and know if you're about to backup into something.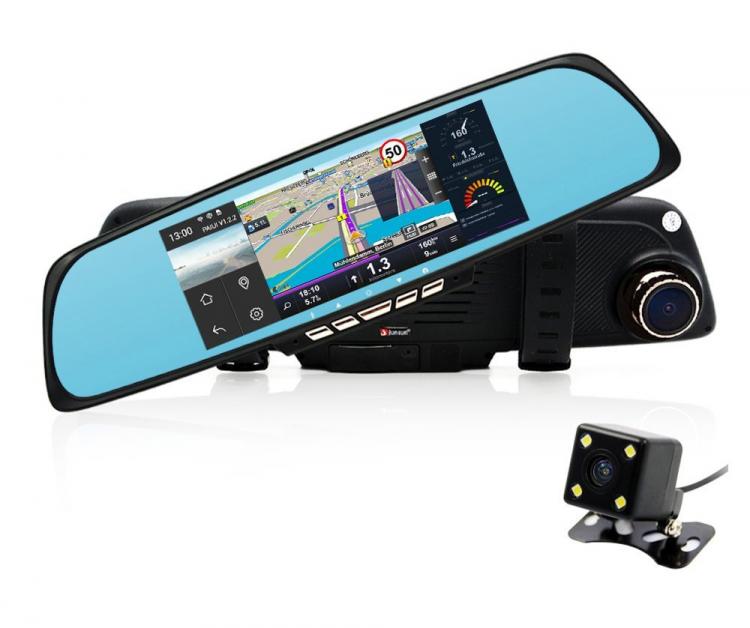 The rear-view smart mirror connects to any wi-fi or hot-spot signal to gain access to the internet and offers endless possibilities using the Google app store. Using the Play store you can download games, apps, videos, music, and more. Consider it like a little tablet mounted on your windshield that also functions as a rear-view mirror!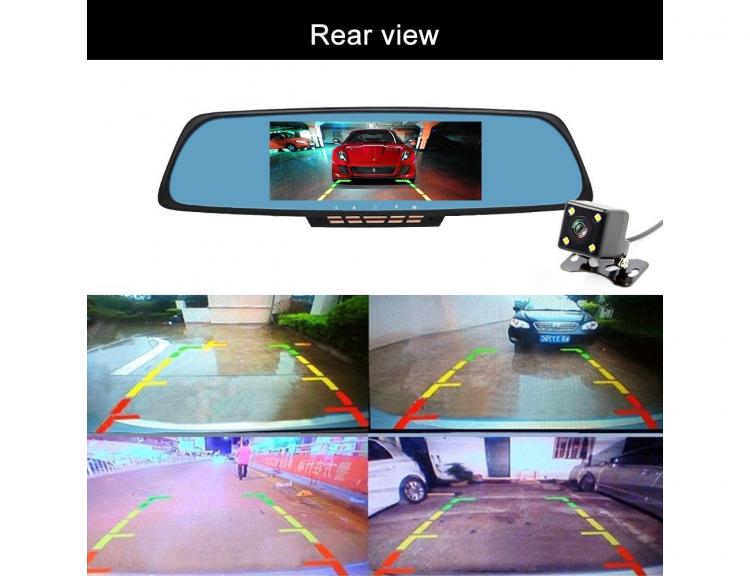 The smart rear-view mirror comes with integrated GPS navigation that you can program with offline maps if you don't have a hot-spot connection on your phone. This way you can get turn-by-turn direction with a screen right in front of your view while you drive, without the need for a smart phone.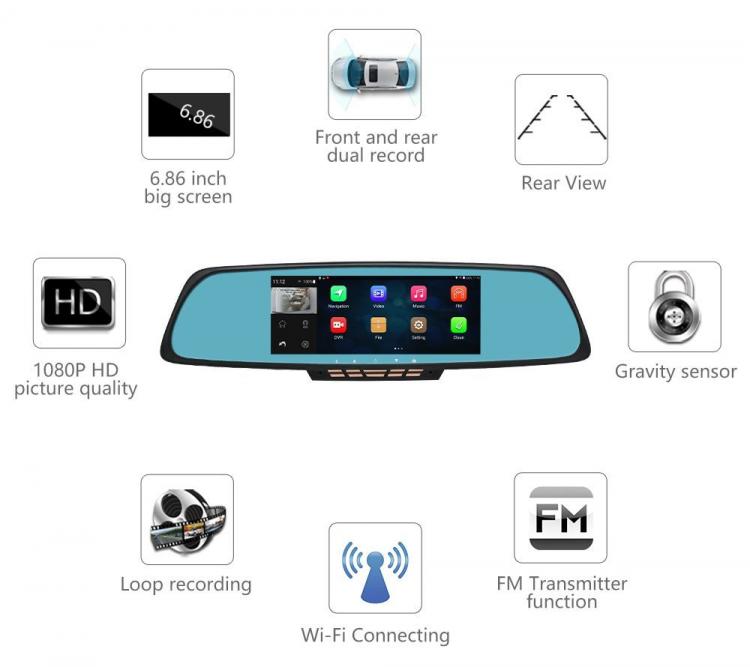 Both front and rear-view dash-cams connected to the smart mirror offer full 1080p resolution video recording, and will record onto an external Micro-SD card. The device supports up to 32 GB of external memory. Once you run out of storage the dash-cams will automatically overwrite your oldest footage so you'll never not be recording dash-cam footage.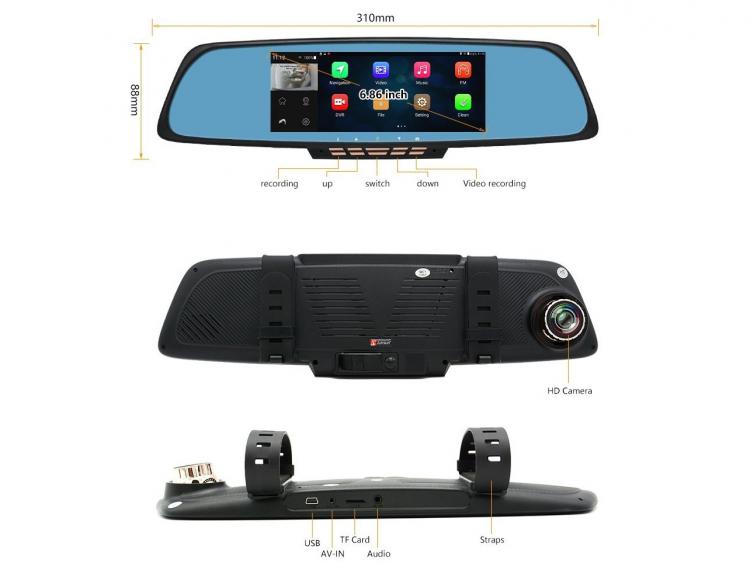 The smart car mirror has a 6.86 inch touchscreen inside of a 12.1 inch wide x 3.5 inch mirror, has a few physical buttons on the bottom of the mirror for various tasks, has straps along the back to attach to your cars existing rear-view mirror, and has ports on the top of the device for USB power, A/V in, a TF/SD memory card port, and an audio port.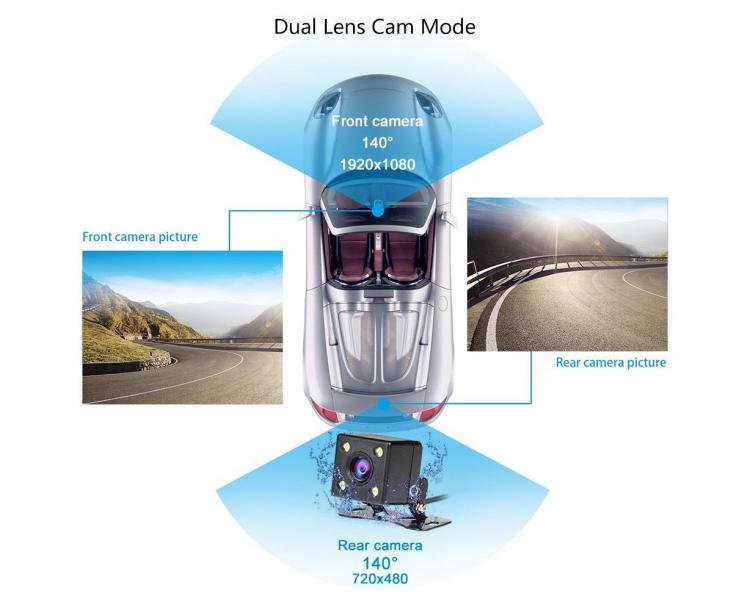 Check out the the Smart Rear-View Mirror in action via the video below.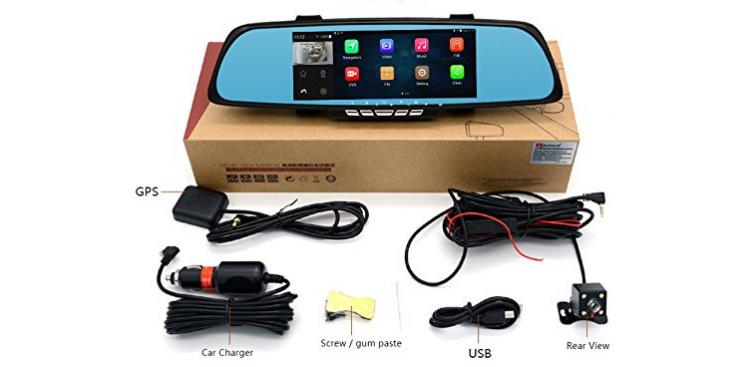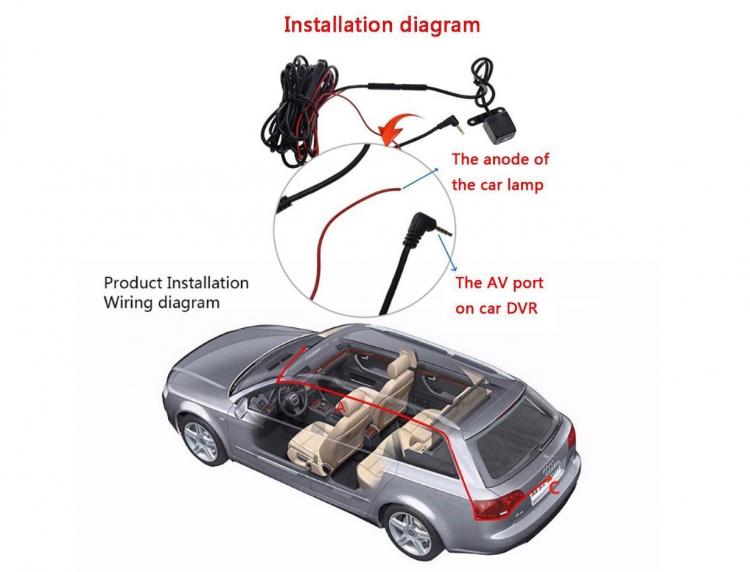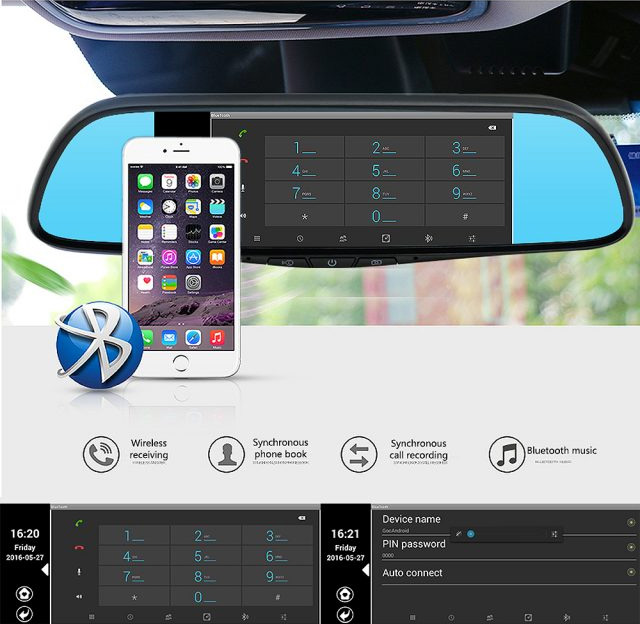 Subscribe To Our YouTube Channel