This Incredible Smart Cutting Board Has a Built-In Scale, Timer, Knife Sharpener, and Sterilizer
By Ryan on 04/09/2020 2:07 PM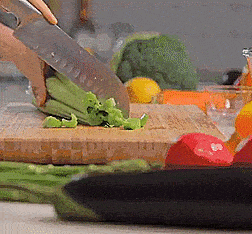 You've seen the amazing Phoenix Cutting Board Work Bench we've featured before, and little did we know a cutting board could get any better than that, but here we are. The Smart Chop is a new smart cutting board being designed by The Yes Company which is essentially a battery operated all-in-one cutting board that features a built-in scale, a timer, a knife sharpener, a UV-C disinfecting knife slot, and more.
Rather than having multiple clumsy tools do get your tasks done, they've combined all of them into one smart cutting board. They took a bamboo cutting board, and jammed all sorts of incredible features into it. Plus unlike most kitchen appliances or gadgets, the Smart Chop is still just the size of a standard cutting board so it won't be taking up any more space than usual.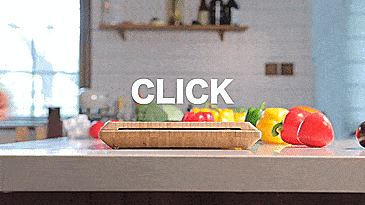 What features does the Smart Cutting Board come with?
The features of the Smart Chop smart cutting board include a built-in scale that you can drag your food over to and instantly get a measurement using an LED screen built-right into the wood. The digital scale in the cutting board can make measurements between 3 kilograms to 6.6 lbs.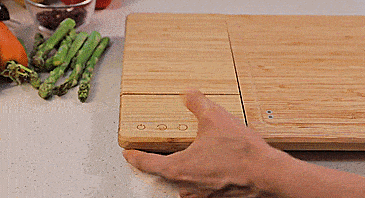 A built-in timer uses the same digital screen as the scale, and has buttons to control different aspects of the timer and screen right below it. No more need for egg times or using a smart speaker, the built-in timer can be set for up to 12 hours, and will surely keep you on track for preparing a perfect meal.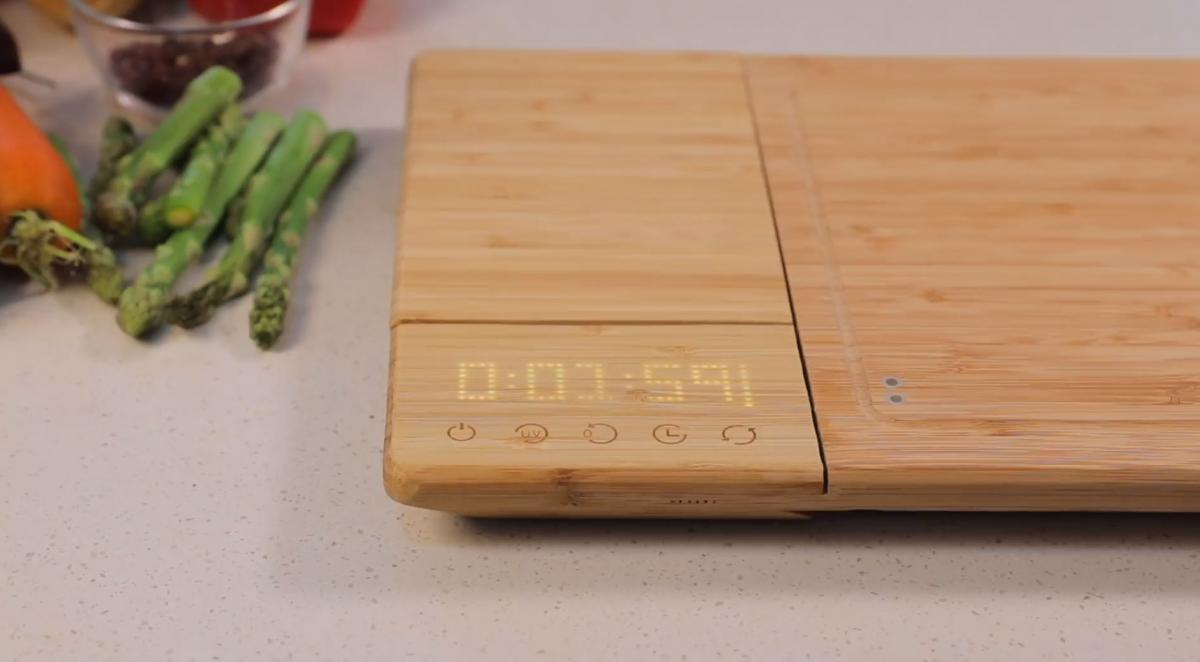 On the side of the Smart Chop cutting board is a slot where you can slip your knife into to instantly disinfect it with an integrated UV-C sanitizing light. Never worry about germs and bacteria on your knife before or after preparing something. Just one minute in the sanitizing slot within the cutting board will kill 99.9% of germs and bacteria.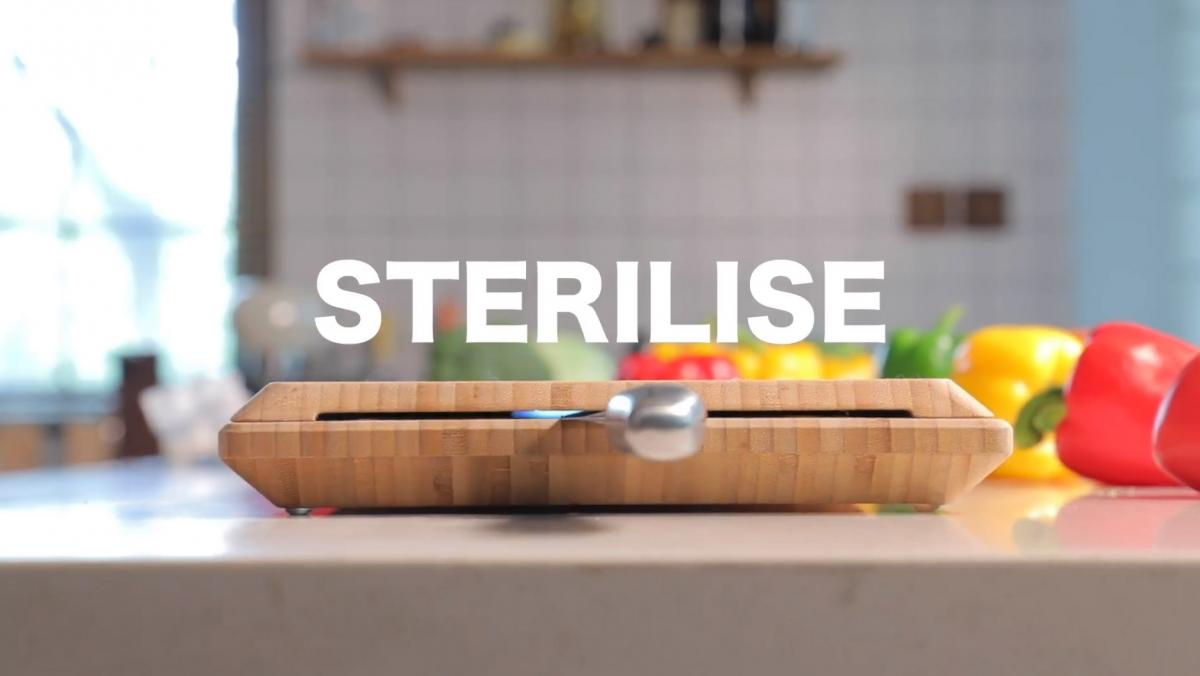 The edge of the cutting board features a knife sharpener that lets you instantly sharpen your knife without having to get out a separate tool. Feel it getting a little dull? Just drag it down into the slot on the cutting board edge a few times to sharpen it right up. No need to interrupt your work process to sharpen your knife.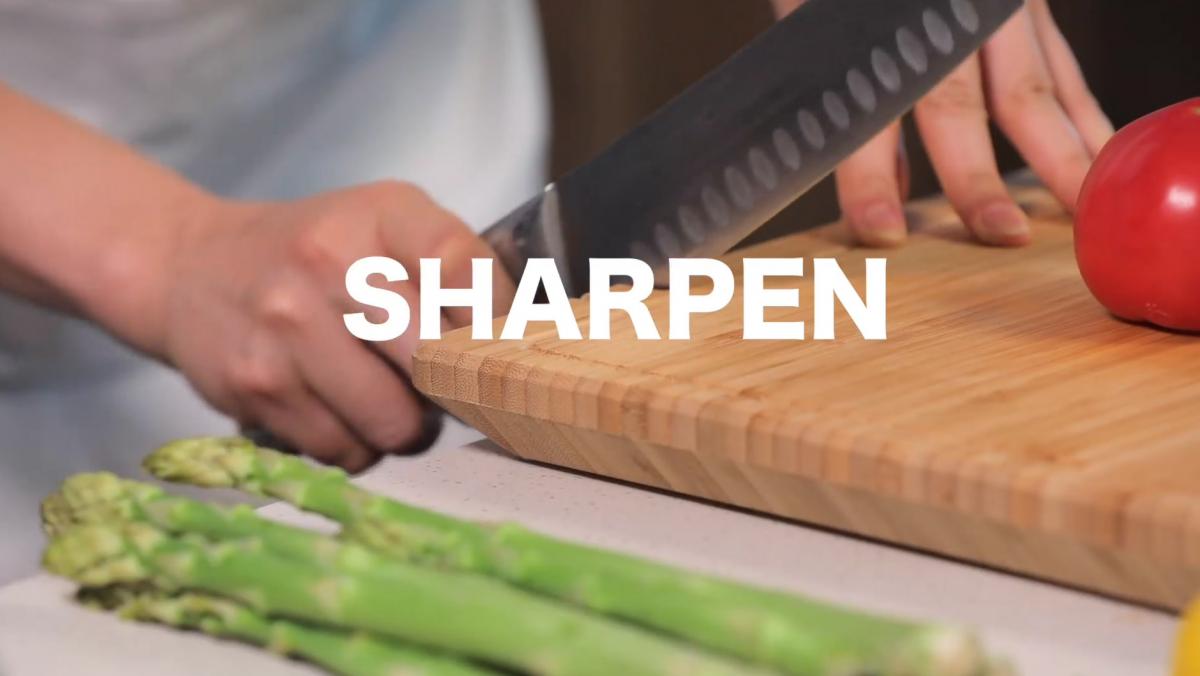 You can even extend the cutting board with extra surface area by simply releasing the lower level cutting board. Once released it slides right out of the front of the board so you can drop scraps, separate foods, or even remove it entirely for 2 separate cutting boards. It snaps right back in place underneath once you're done with it.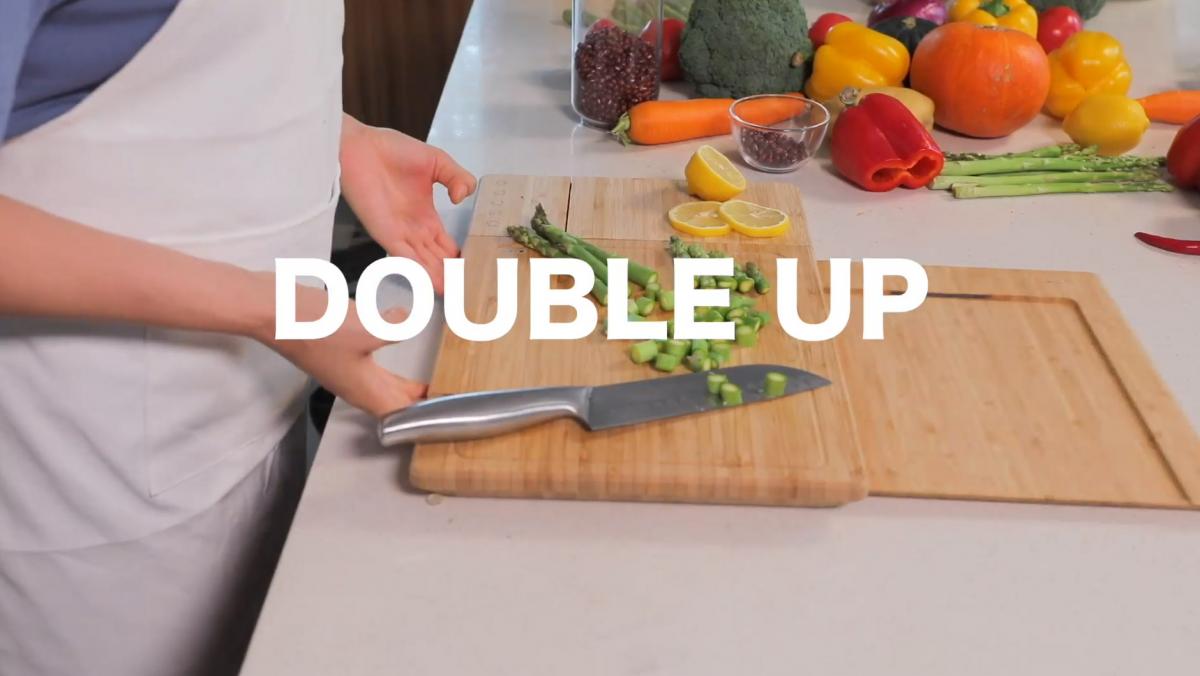 The Smart Chop smart cutting board is made from 100% natural organic bamboo wood, uses a 254nm UVC light to sanitize up to 3 knives at the same time, along with both cutting surfaces, it has 2 different knife sharpeners, it's super durable as it can hold up to 150 lbs without snapping, and measures 1.37 inches thick.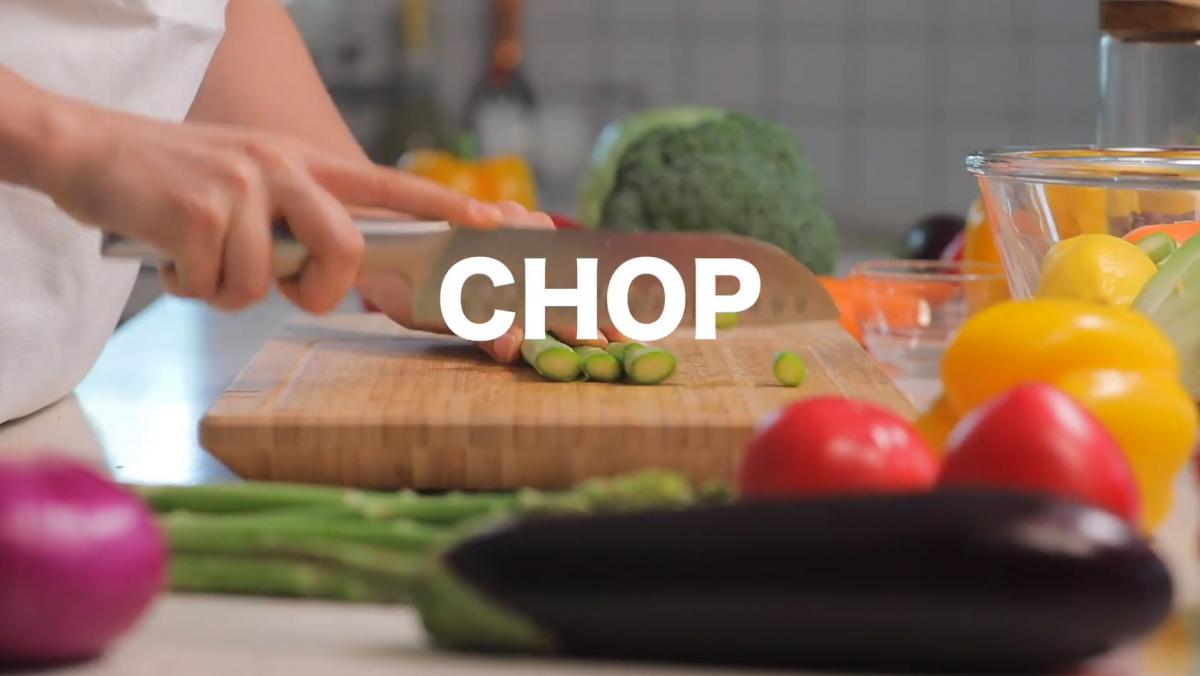 The smart cutting board is powered by an internal battery, and uses quick charging technology that will offer up to 30 days of usage on just one hour of charging.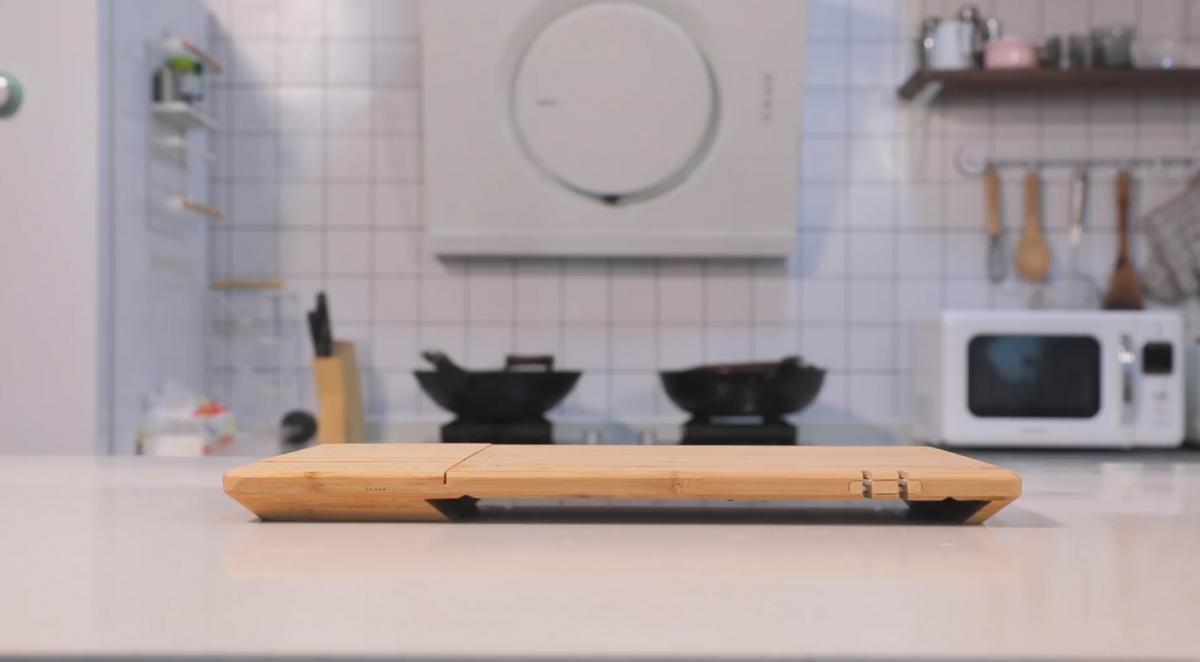 The Smart Chop is said to be in development still by The Yes Company, with a Kickstarter campaign coming sometime in August of 2019. By signing up early on their website, they say you can save 40% off the launch price at just $109 USD for one of their smart cutting boards.