This Shark Knife Set Holder Turns Your Knives Into Shark Teeth
By Ryan on 01/03/2020 2:30 PM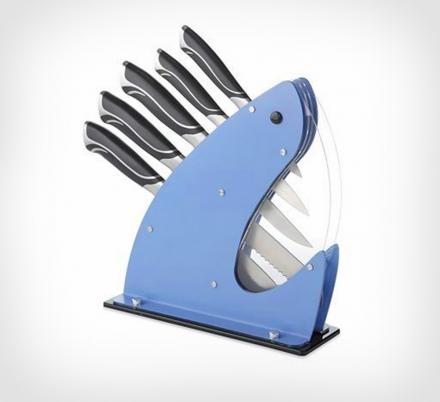 If you still have a boring old knife block that does nothing other than sit there and hold your knives, it might be time to upgrade! There are tons of really unique knife blocks out there that use really creative and imaginative designs to really spice up your kitchen, no matter where you place your knives, including the sparta knife block, the five finger fillet knife block, as well as this voodoo knife block set. This time around it's this ingeniously designed knife set that turns your knives into the teeth of a shark.
The unique shark knife block 5 knives of different sizes and when placed in the block, the blades of the knives show through a transparent window that looks like the mouth of a shark. It's an incredibly simple design, yet it's such a creative way to incorporate the blades of the knives into the shark teeth.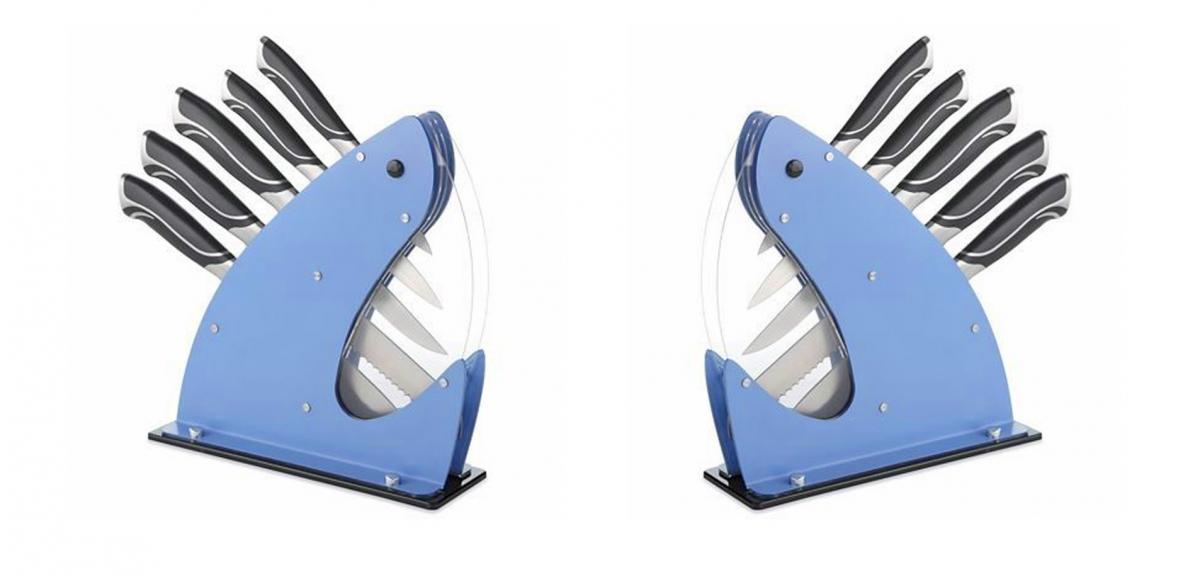 The creatively designed shark head knife block comes with 5 different knives, including an 8 inch chef's knife, an 8 inch serrated bread knife, a 6 inch slicing knife, a 5 inch utility knife, along with a 2.5 inch paring knife. The knives and shark head knife block should be hand washed only.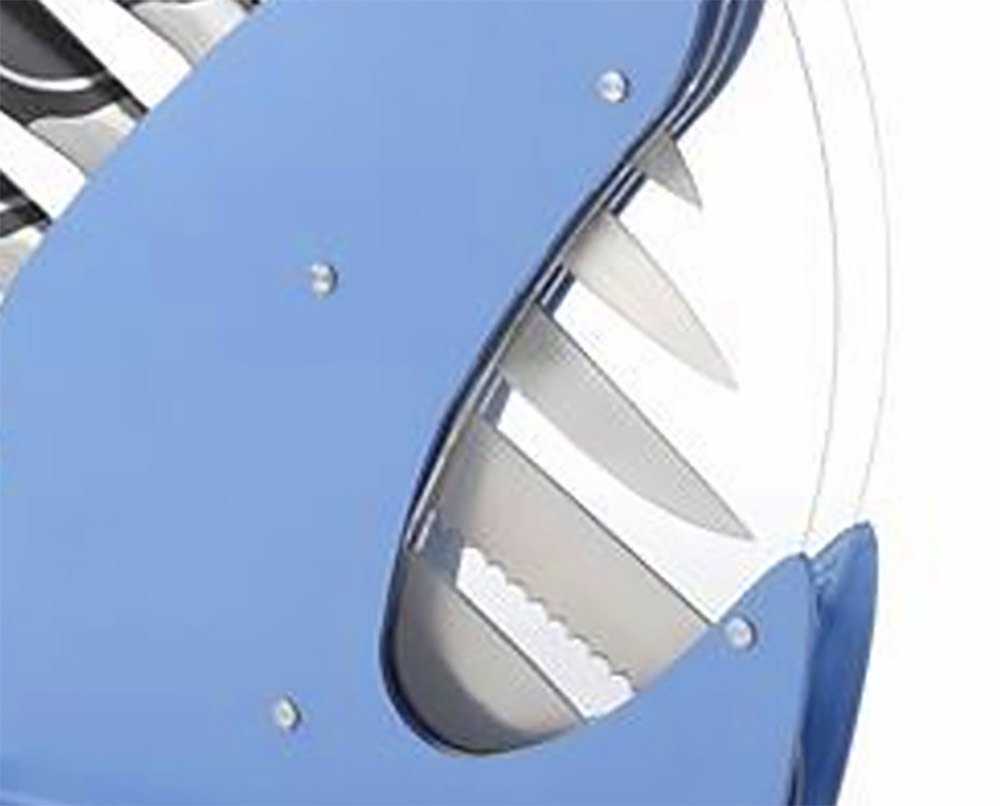 The knives are made from sturdy stainless steel that will last for years to come, and shark head knife holder is made from acrylic. The shark head knife holder measures 9.75 inches long x 3.25 inches wide x 10.25 inches tall and features a protective window that lets you see all of the knife blades (shark teeth) inside his mouth. Plus, a little knob on the outside of the shark head is made to look like the eye of the shark.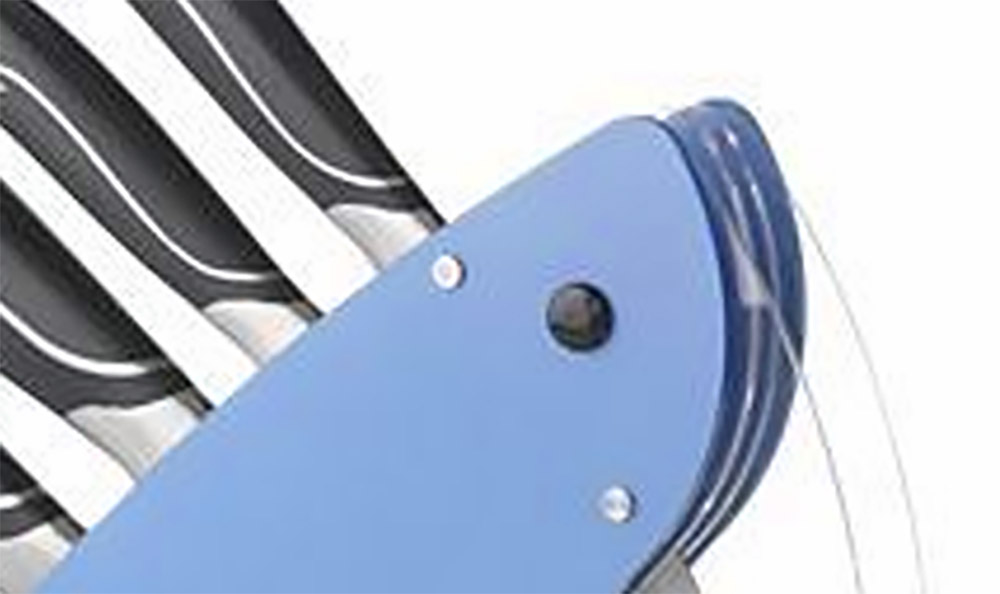 Update: Unfortunately, it looks like the shark head knife set is no longer available from the original site it was listed on (Ginnys). We did some searching and were not able to find any other place on the web that sells the shark knife set, but if you do happen to find it elsewhere, please reach out and let us know so we can update this article.
Here are some other really uniquely designed knife block sets that you can buy elsewhere: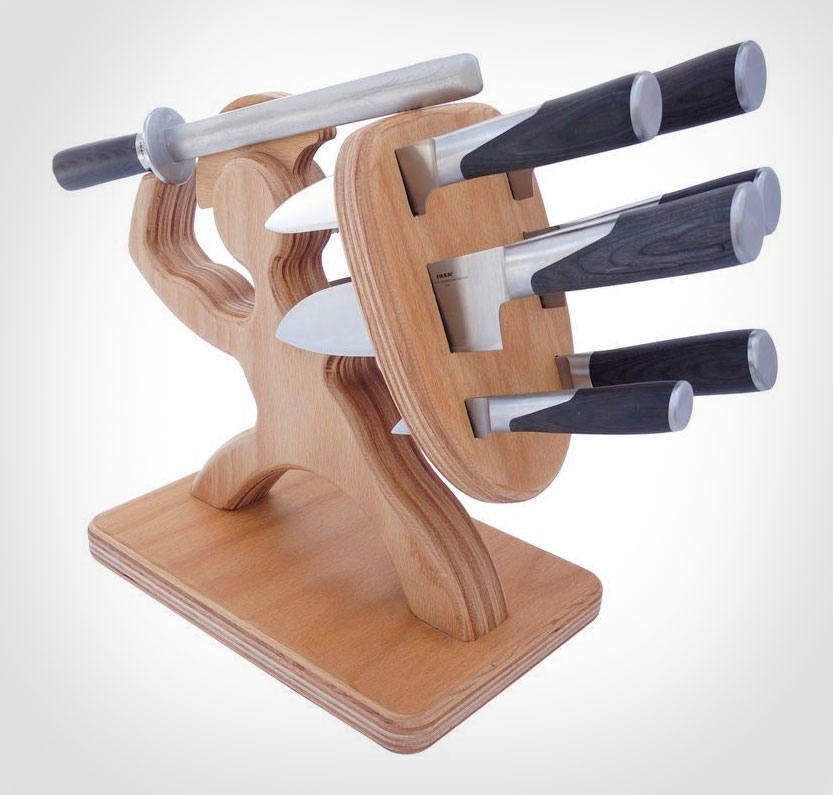 >>>Get it here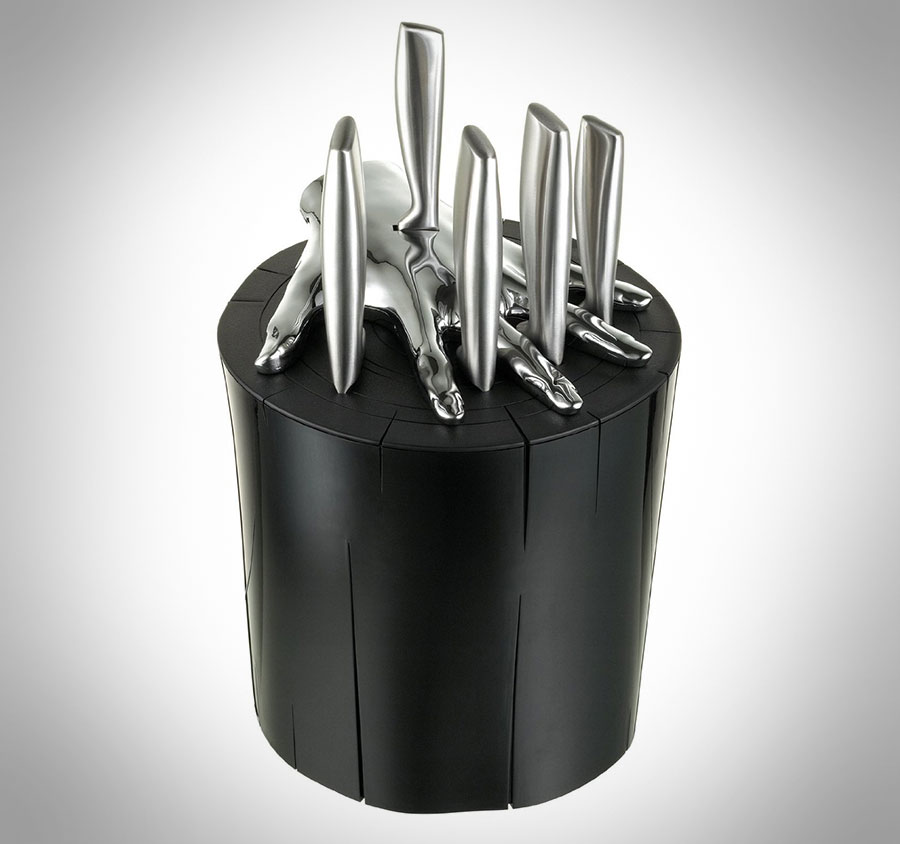 >>>Get it here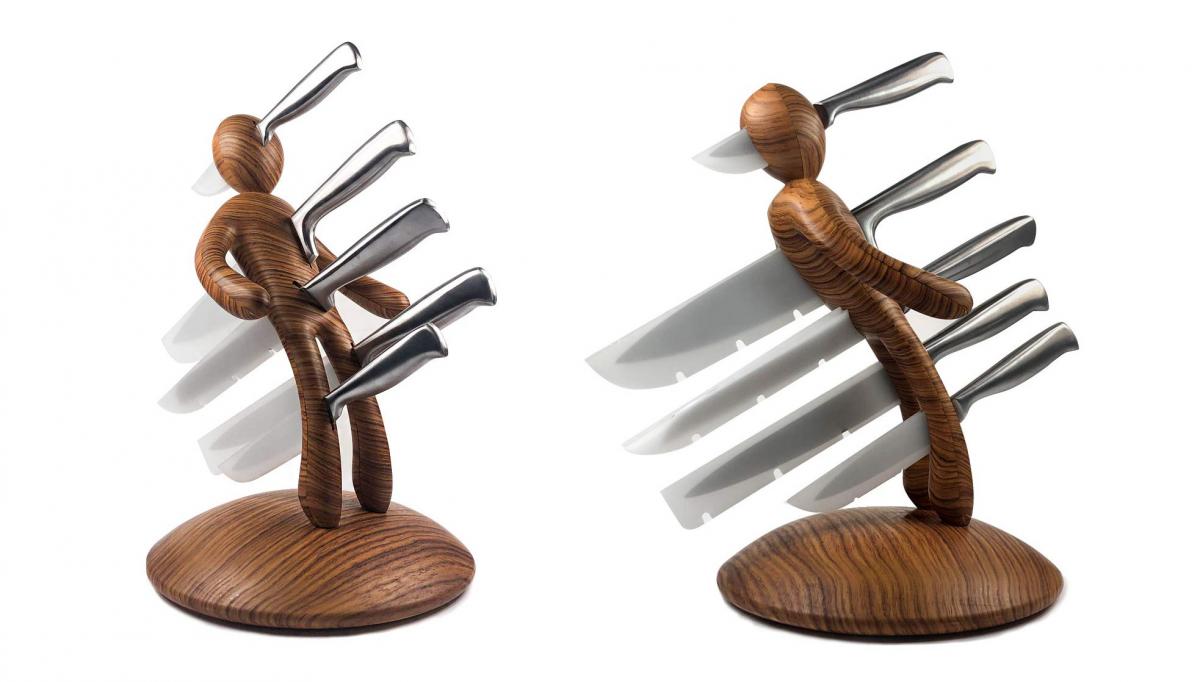 >>>Get it here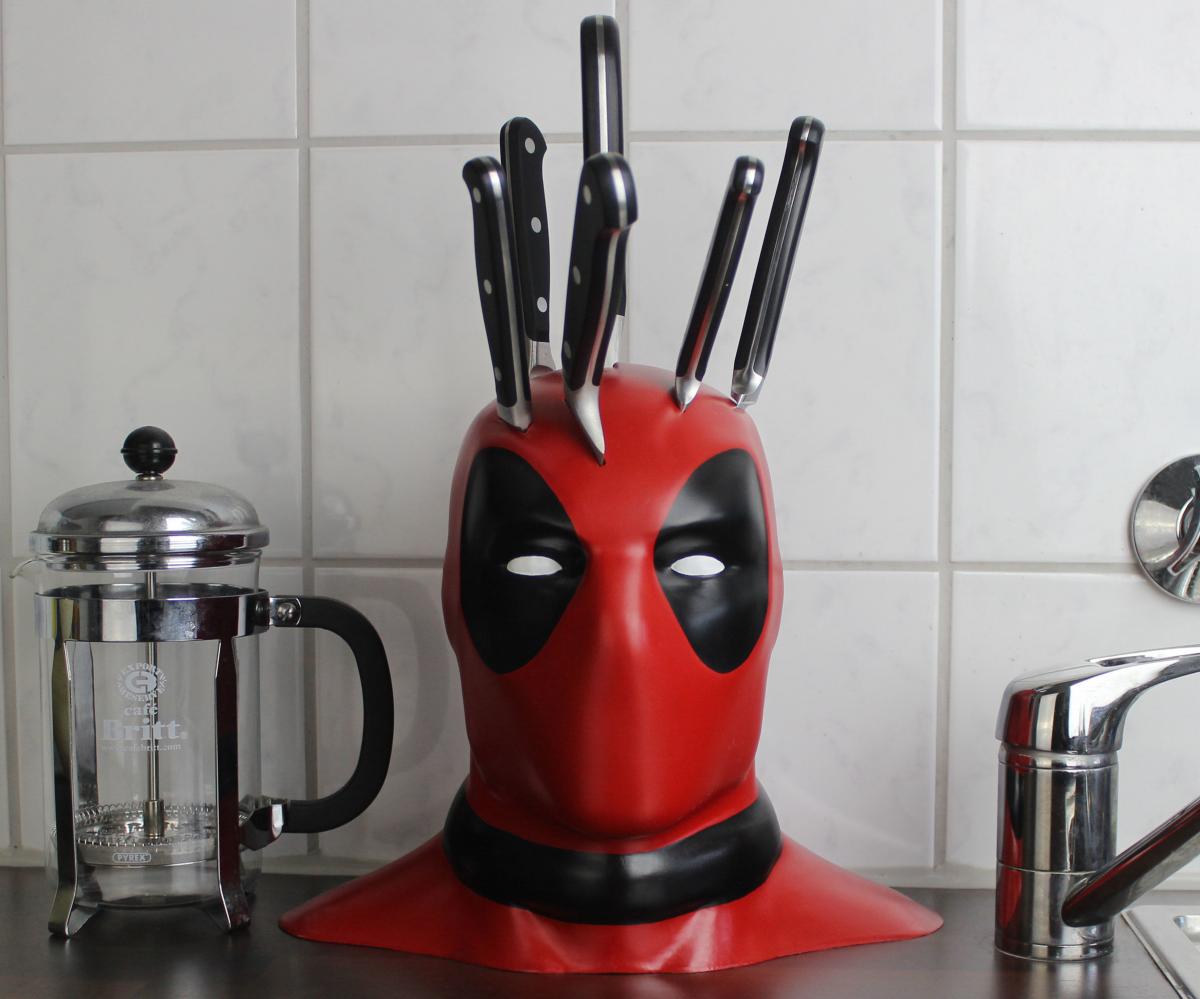 >>>Get it here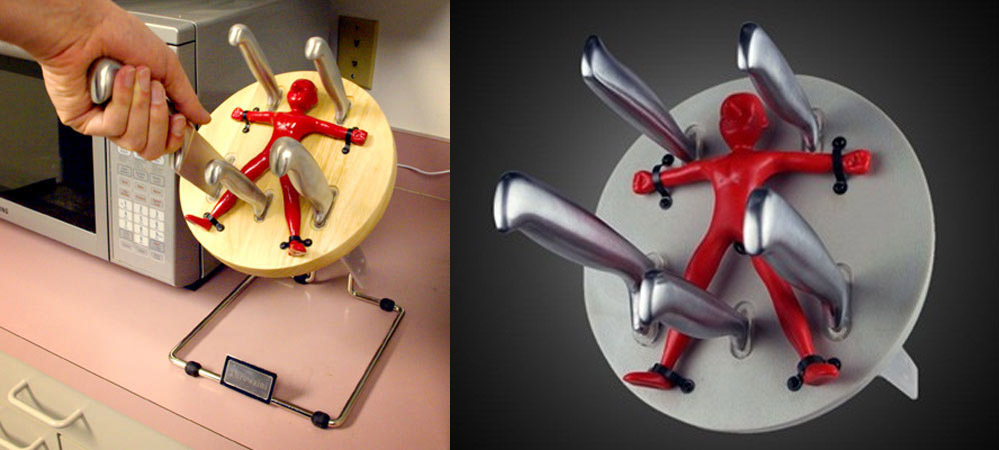 >>>Get it here