This Spartan Soldier Knife Block Is The Ultimate Way To Display Your Knives
By Ryan on 02/17/2022 2:24 PM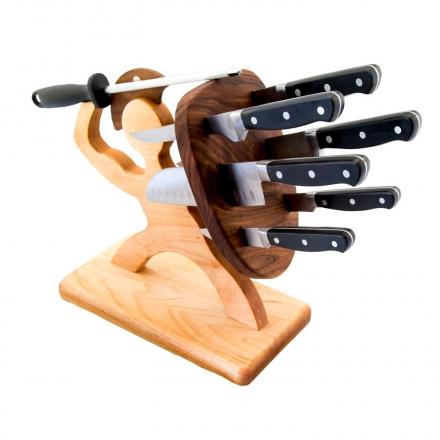 The Sparta Knife Block is a holder for your knife set that looks like your knives are being stabbed into the shield of a Spartan soldier, as he hurls a knife sharpener at you using his free hand. Perfect for history nerds, knife block collectors, or for someone who loves the movie 300, the Sparta Knife Block is sure to spark the interest of guests as they see it, and will surely begin a long conversation about world history. Either that, or they'll call you a nerd and move on.

Versions: With knives | Without knives
Similar to the five finger fillet knife set, or the voodoo knife block set, but just not as creepy, the Sparta Knife Block set, is officially called the "Bad Ass" Sparta Knife Block (and lives up to it's name), and is made from locally grown maple and walnut wood.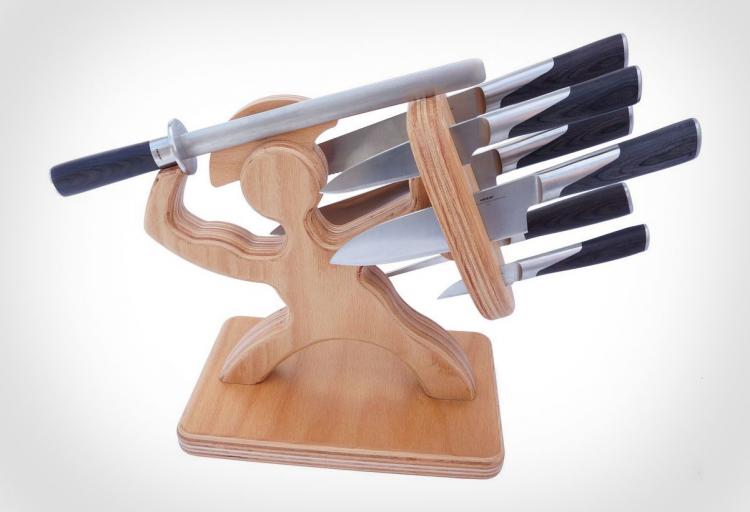 Also, you may want to order quick, as Missing Digit, the creators of the knife block are making 50 more and then retiring the item, never to make it again. The Sparta Knife Block will work with most knife sets (as it doesn't include the knives), and measures 12 inches x 8 inches x 6 inches.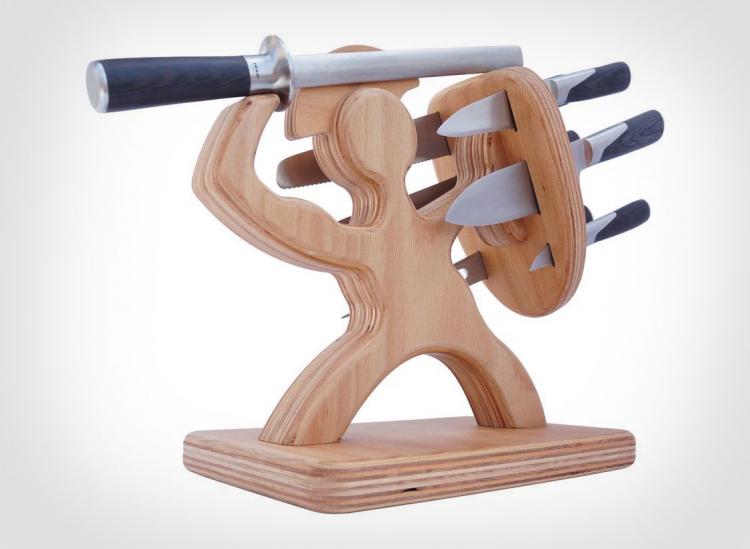 You can get the man with shield knife block on its own if you'd like to provide your own knives to insert, or you can get it with it's own knife set that comes with it.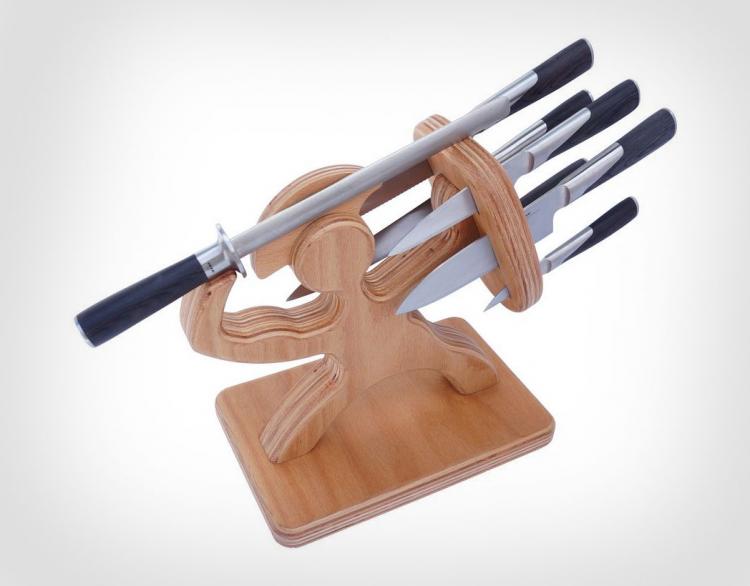 The spartan soldier knife block costs around $37 bucks as a standalone knife block without the knives, or around $200 bucks if you'd like a knife set included with it! (link here)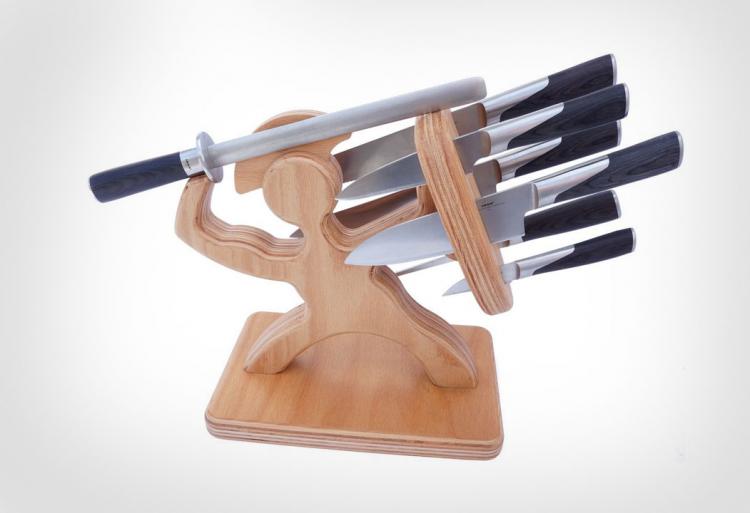 Most of the knife sets that come with the shield man knife block come with 6 total knives, along with a knife sharpener that he holds in his other hand that sits above the shield!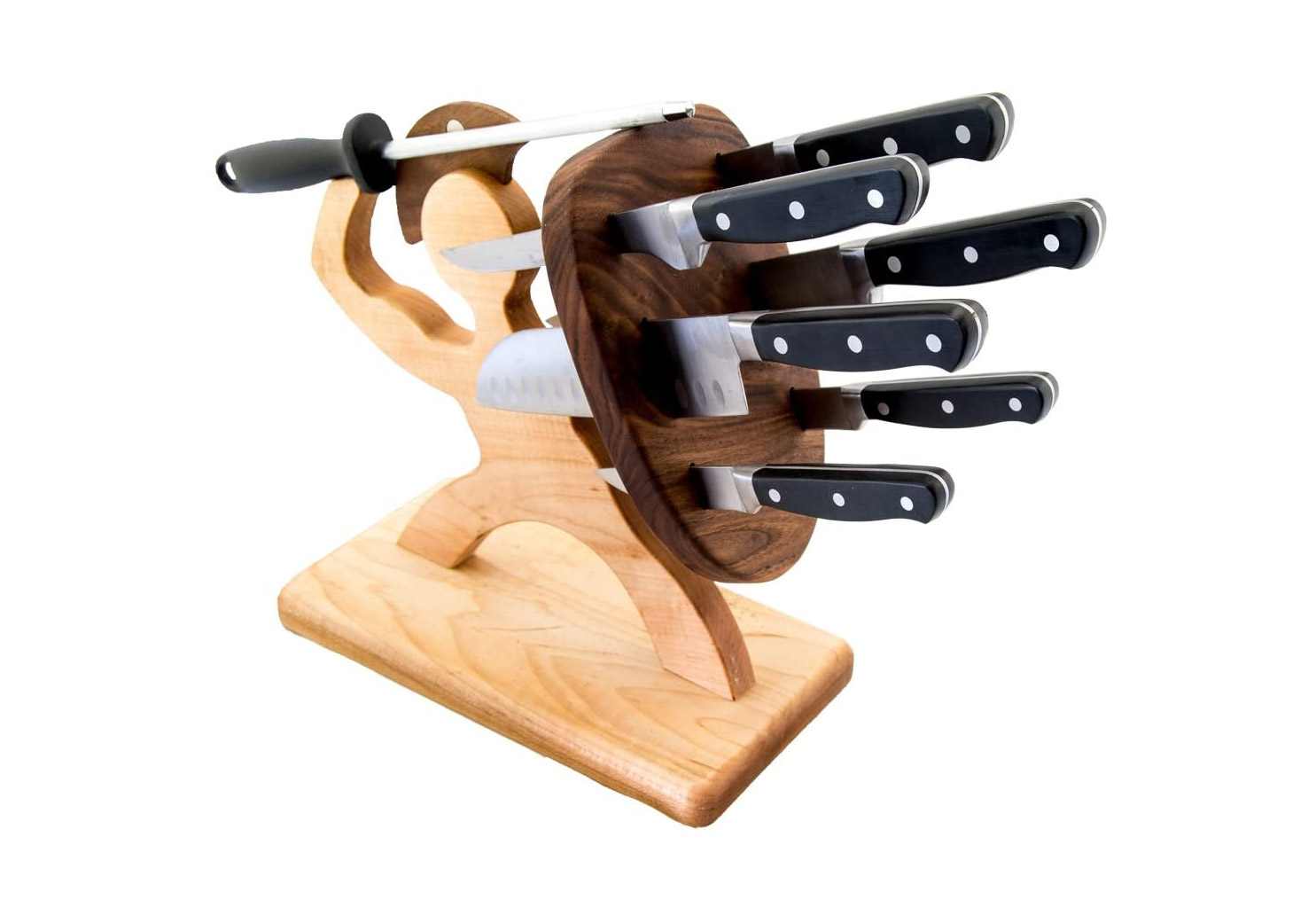 The unique knife block will make an instant conversation starter for whoever sees it, and makes a perfect gift idea for anyone who loves war or battle movies, woodworking, or just unique pieces that can sit in your kitchen!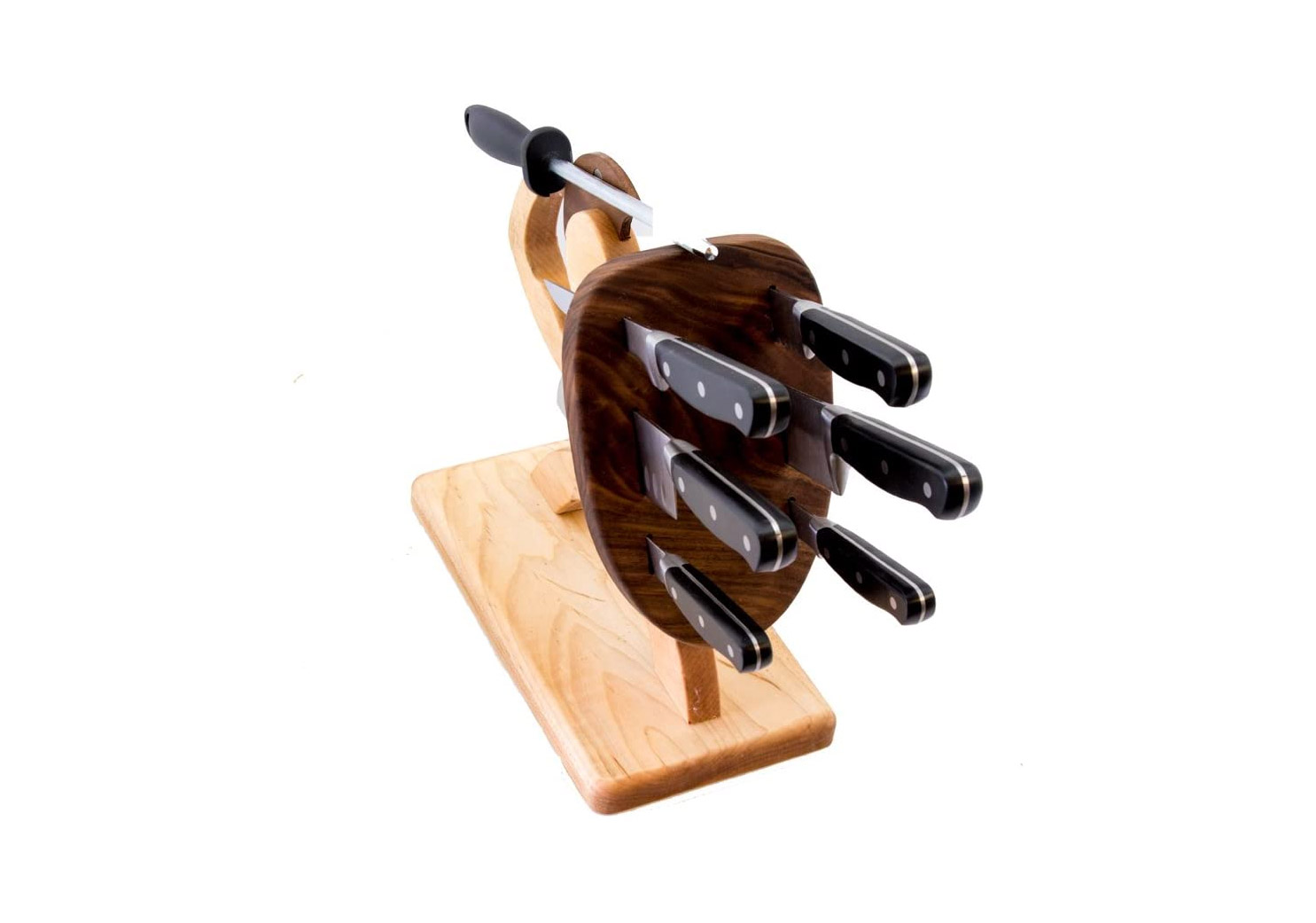 What guy wouldn't want one of these in their man cave basement bar/kitchen, or in any apartment kitchen!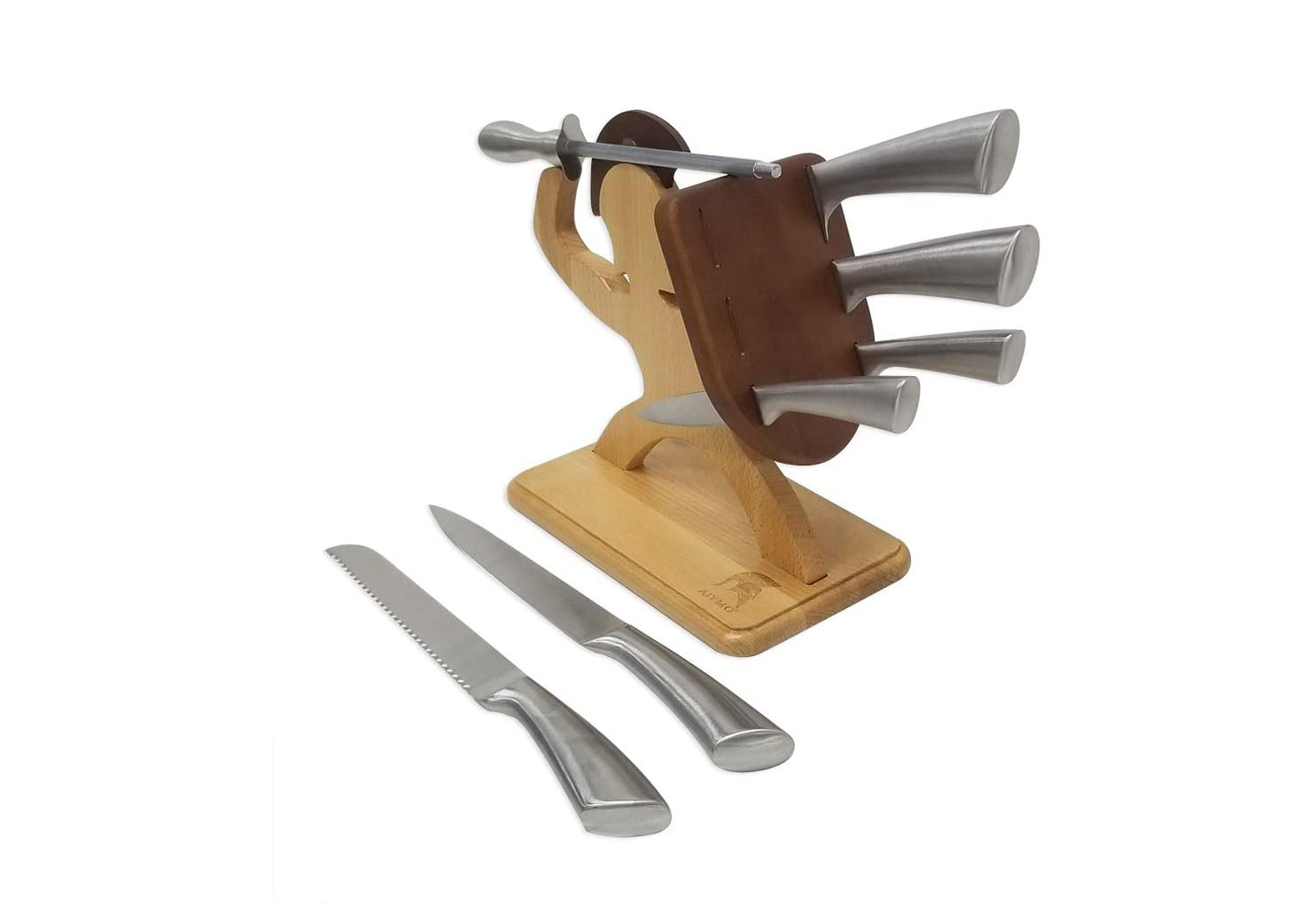 You can find a bunch of different designs of the spartan knife block available on Amazon here! They come in a bunch of different wood types, finishes, and subtle differences!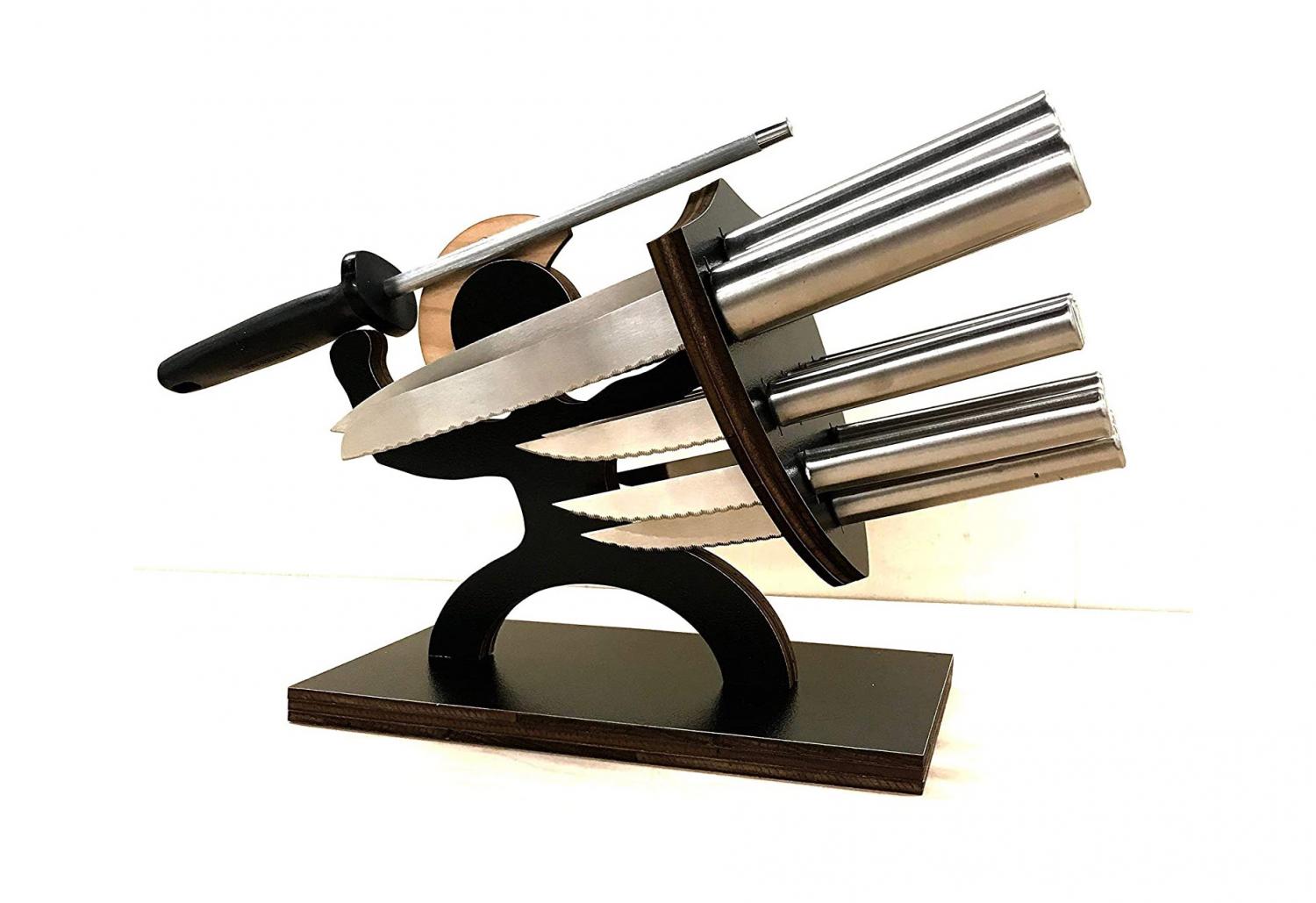 Most of the versions of the man with shield knife block on Amazon are made from Maple & Walnut wood, though some versions may be a bit different!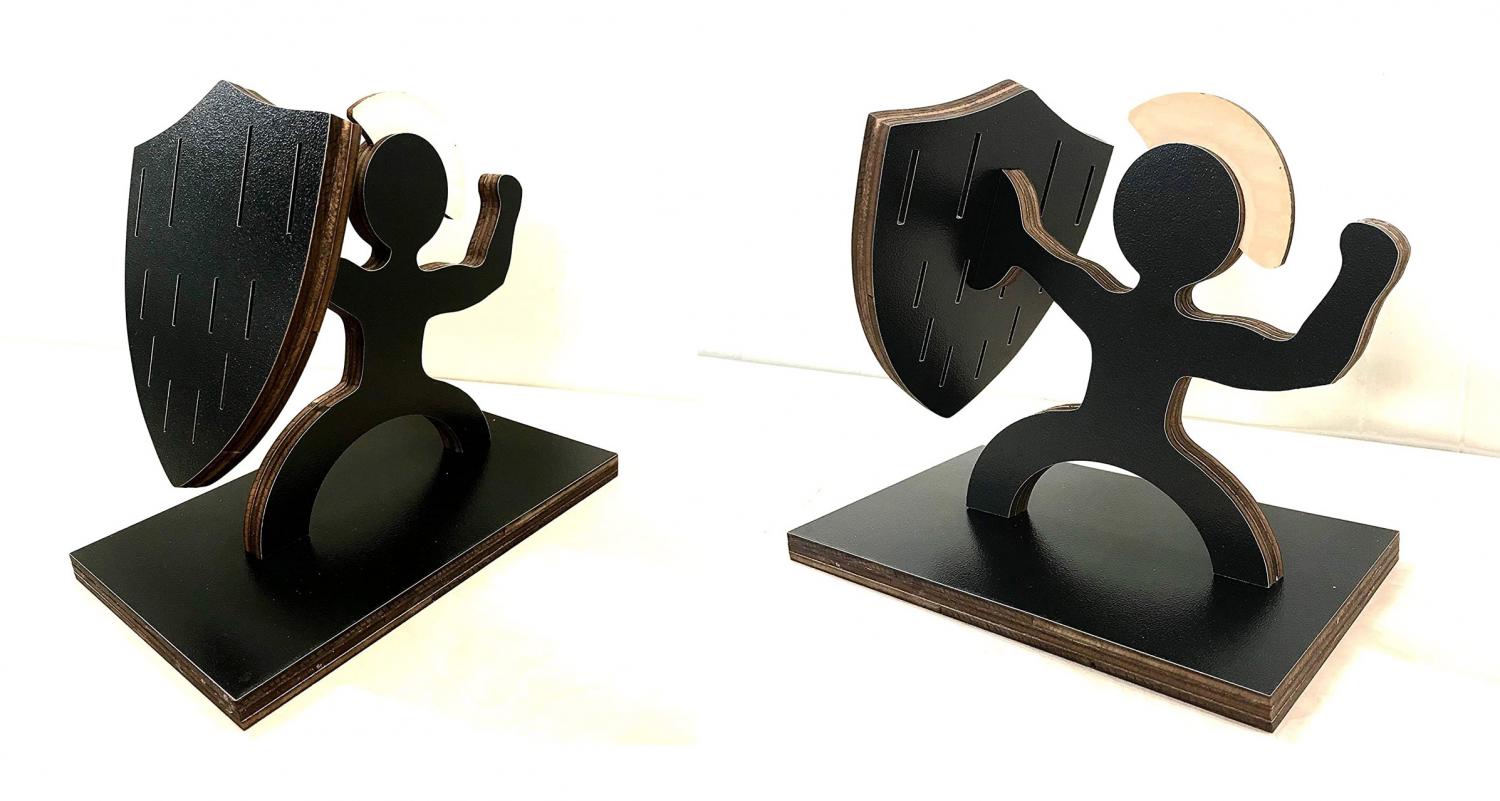 You can get the version of the soldier with shield knife block without the knives for a lot cheaper on Amazon (link here)!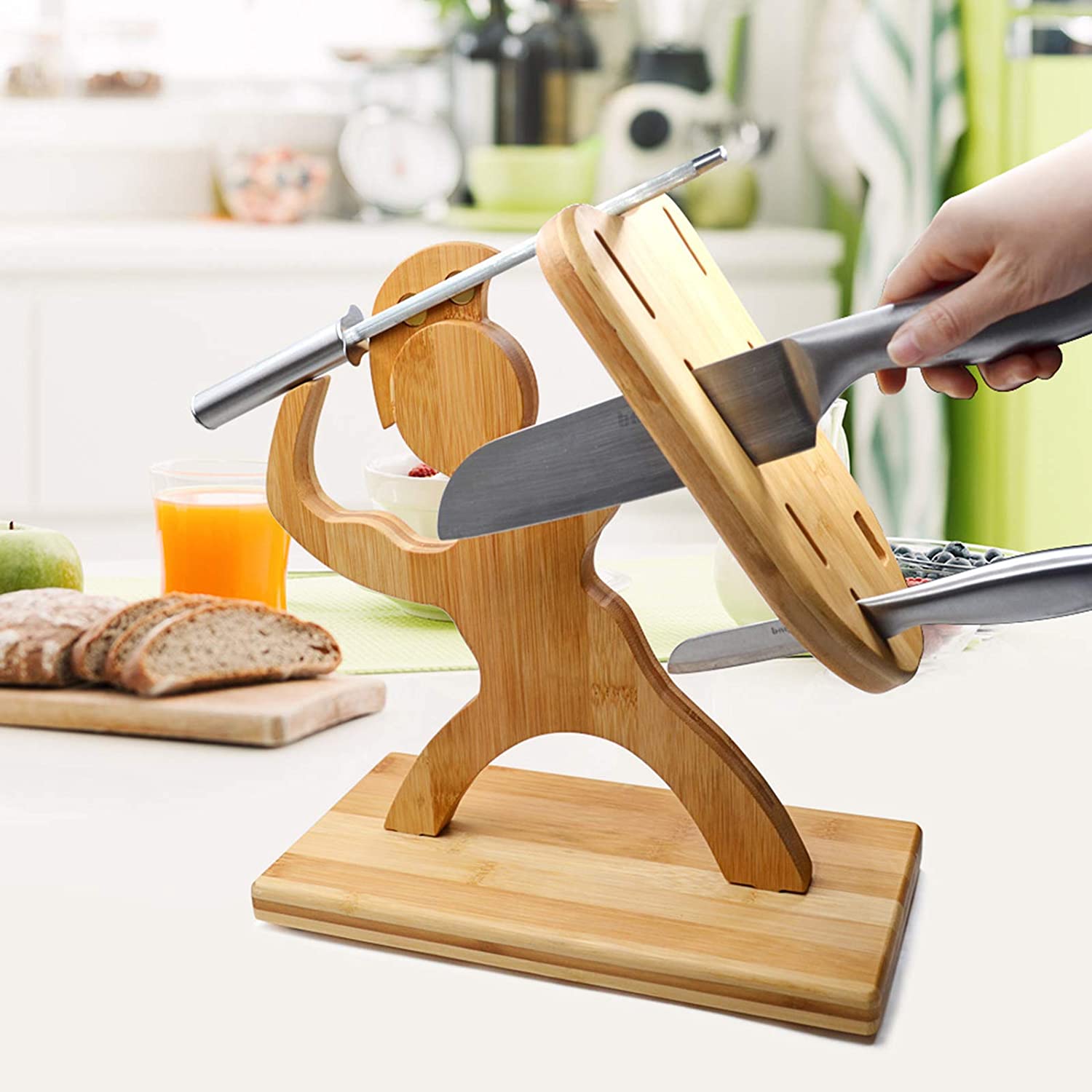 The versions with the included knife set includes an 8-inch chef's knife, a 7-inch Santoku knife, a 5.5-inch utility knife, a 6-inch boning knife, a 3.5-inch paring knife, along with an 8-inch sharpener (that he holds in the other hand)!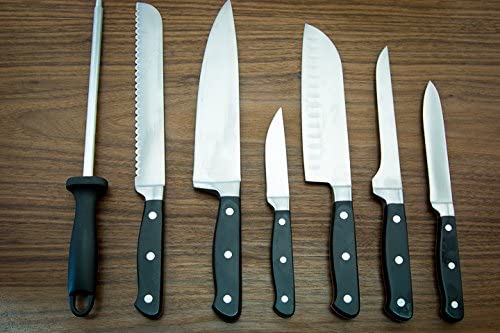 If the spartan knife block doesn't do it for your perhaps some of these other uniquely designed knife blocks will! Including this Voodoo knife block... (link here)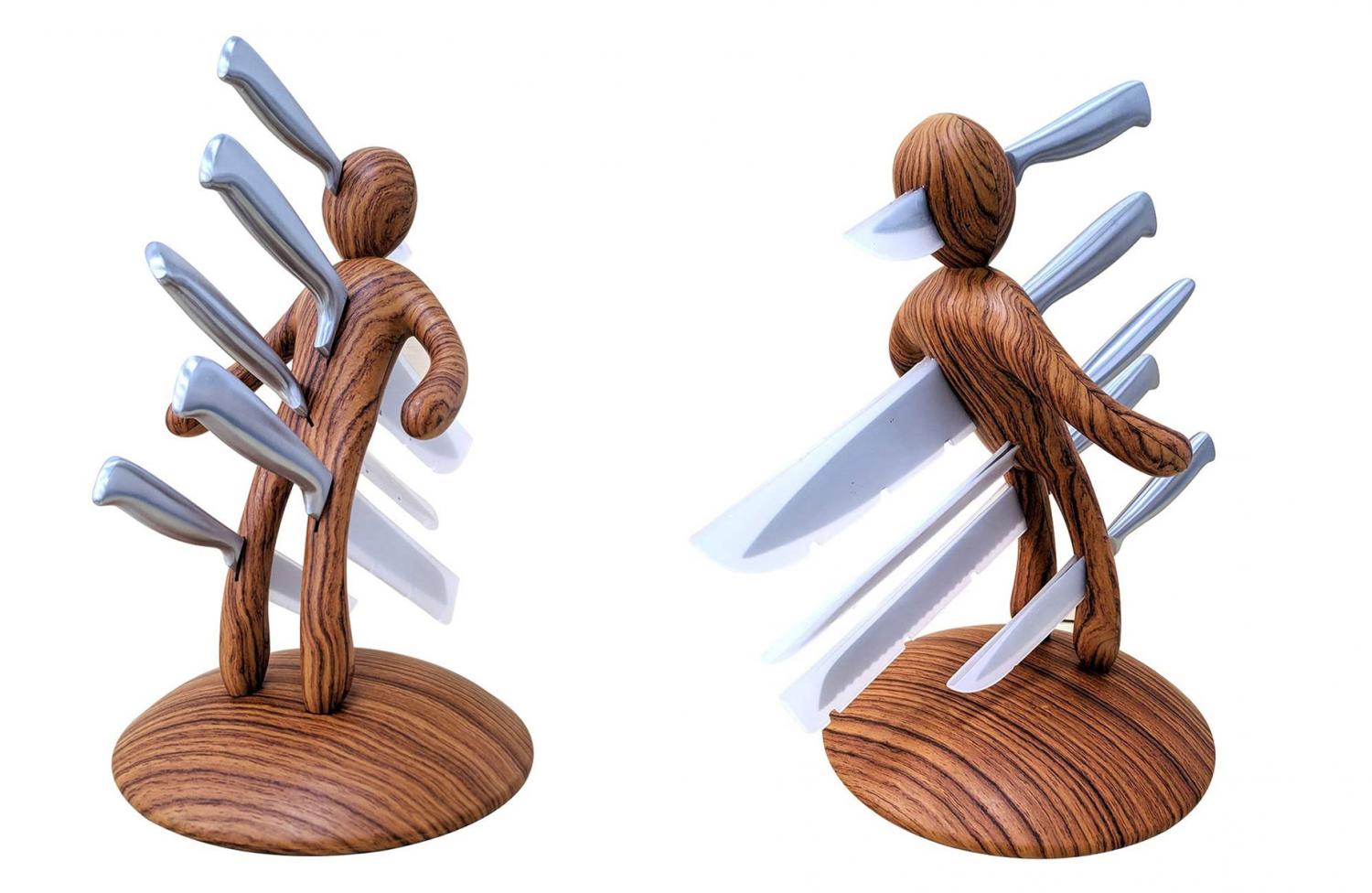 This shark knife block where the knives form the teeth of the shark! (link here) Another funny knife block is this Throwzini knife block that's designed to look like a spinning wheel of death that a magician (or illusionist) would throw knives at a person with their backs against the wall! (link here)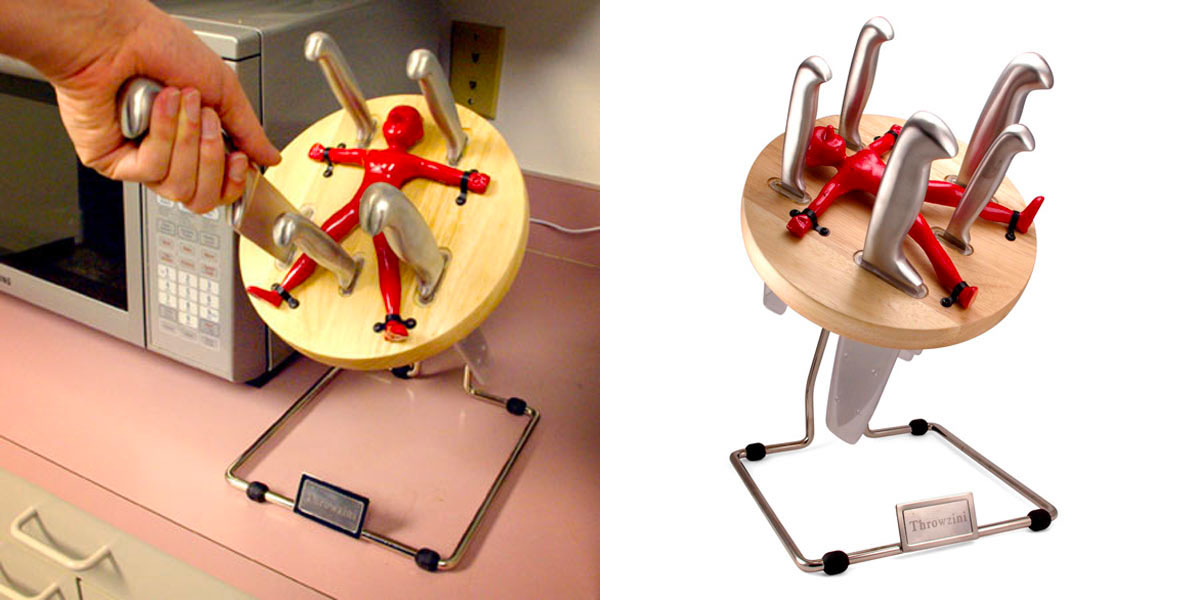 You can even build your own DIY spartan soldier knife block if you have the woodworking skills! Check out a DIY video below if you'd like to build your own version of it!
Subscribe To Our YouTube Channel