This Spartan Soldier Knife Block Might Be The Coolest Way To Display Your Knives
Date Published: 05/08/2020 12:22 PM
Buy Now
@Amazon
Find on Etsy

The Sparta Knife Block is a holder for your knife set that looks like your knives are being stabbed into the shield of a Spartan soldier, as he hurls a knife sharpener at you using his free hand. Perfect for history nerds, knife block collectors, or for someone who loves the movie 300, the Sparta Knife Block is sure to spark the interest of guests as they see it, and will surely begin a long conversation about world history. Either that, or they'll call you a nerd and move on.
Similar to the five finger fillet knife set, or the voodoo knife block set, but just not as creepy, the Sparta Knife Block set, is officially called the "Bad Ass" Sparta Knife Block (and lives up to it's name), and is made from locally grown maple and walnut wood.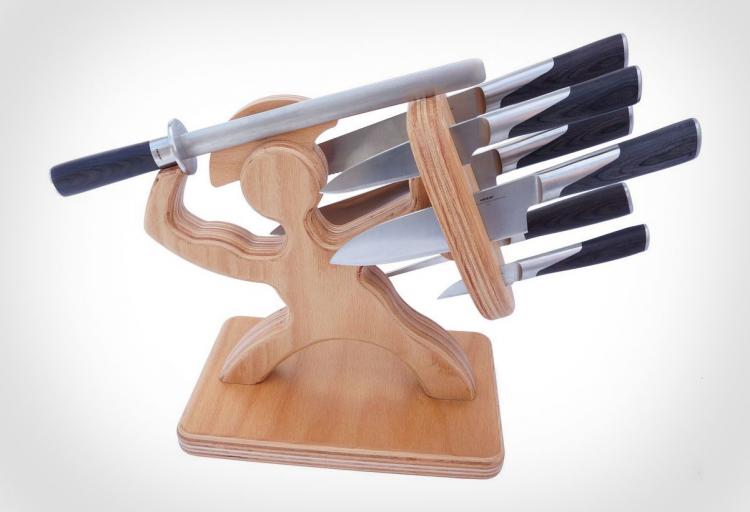 Also, you may want to order quick, as Missing Digit, the creators of the knife block are making 50 more and then retiring the item, never to make it again. The Sparta Knife Block will work with most knife sets (as it doesn't include the knives), and measures 12 inches x 8 inches x 6 inches.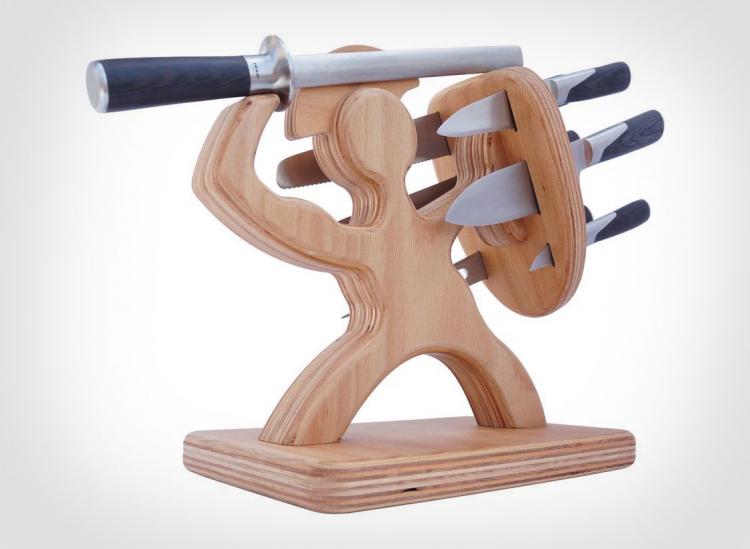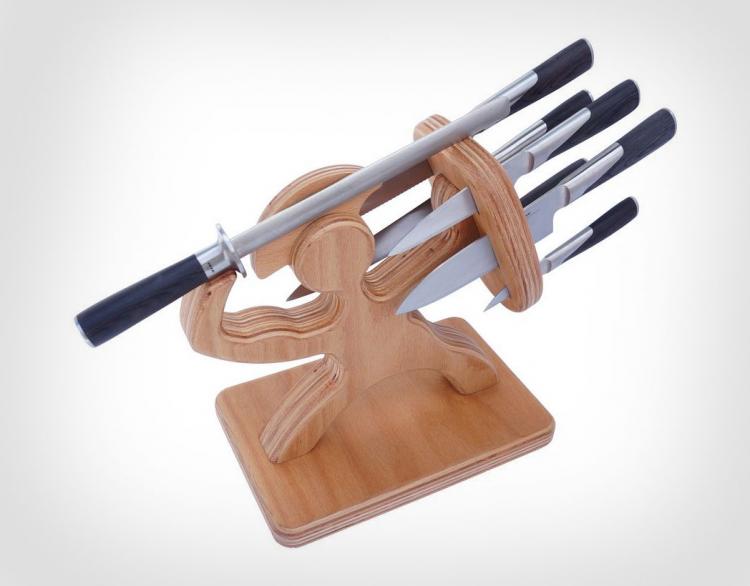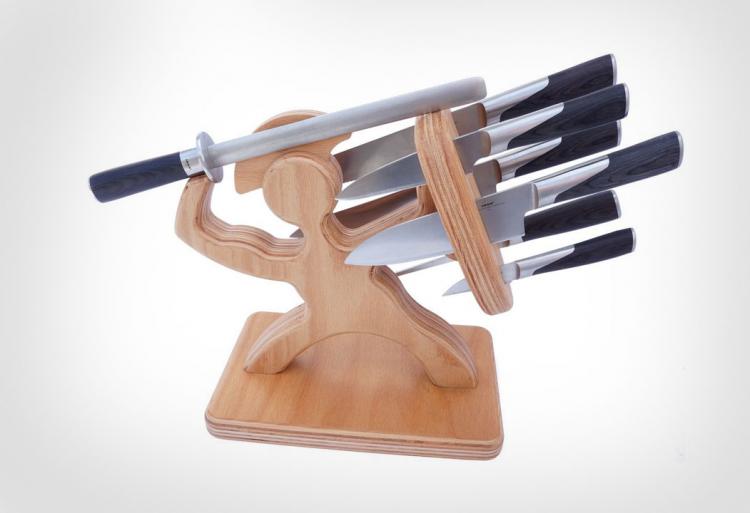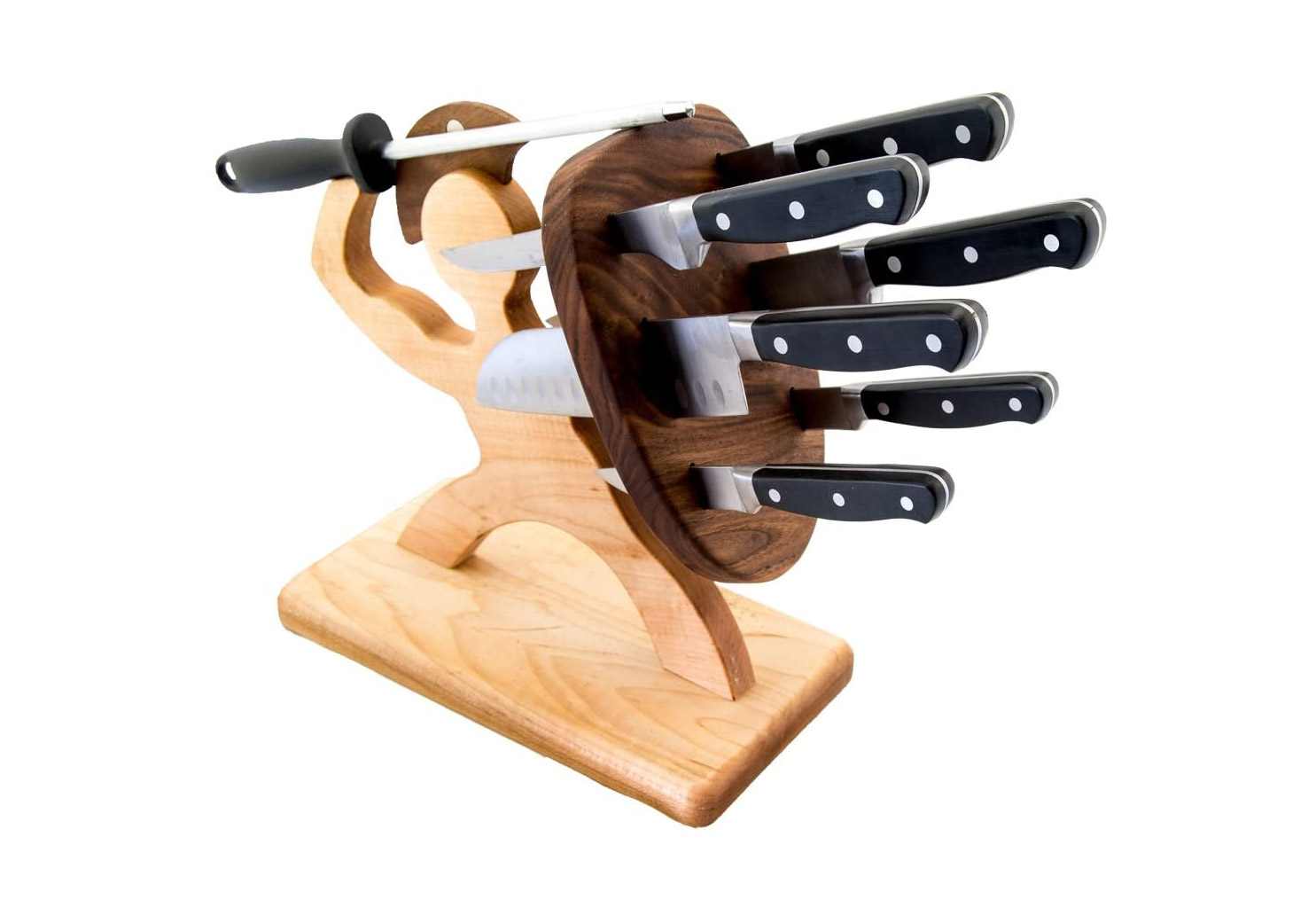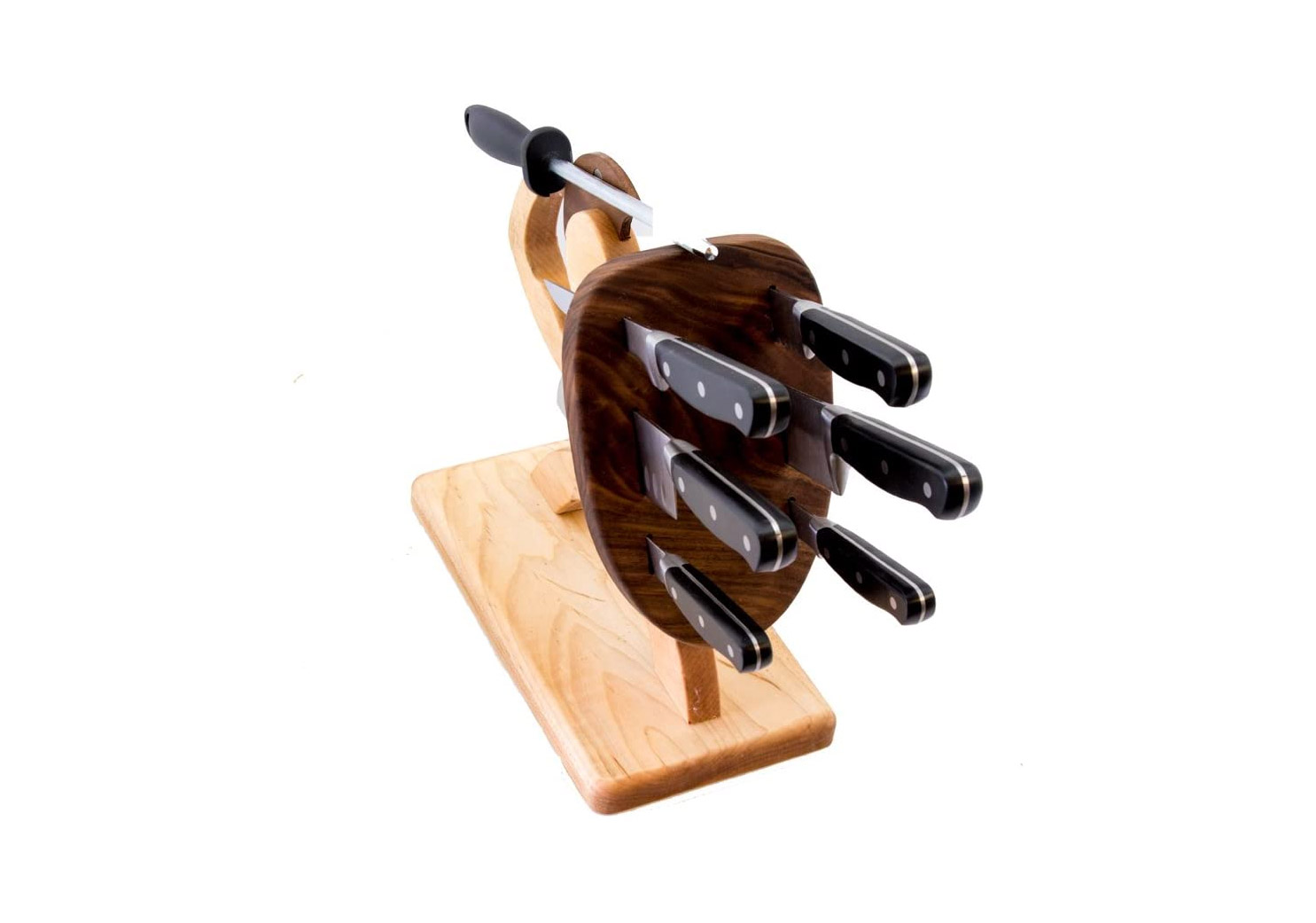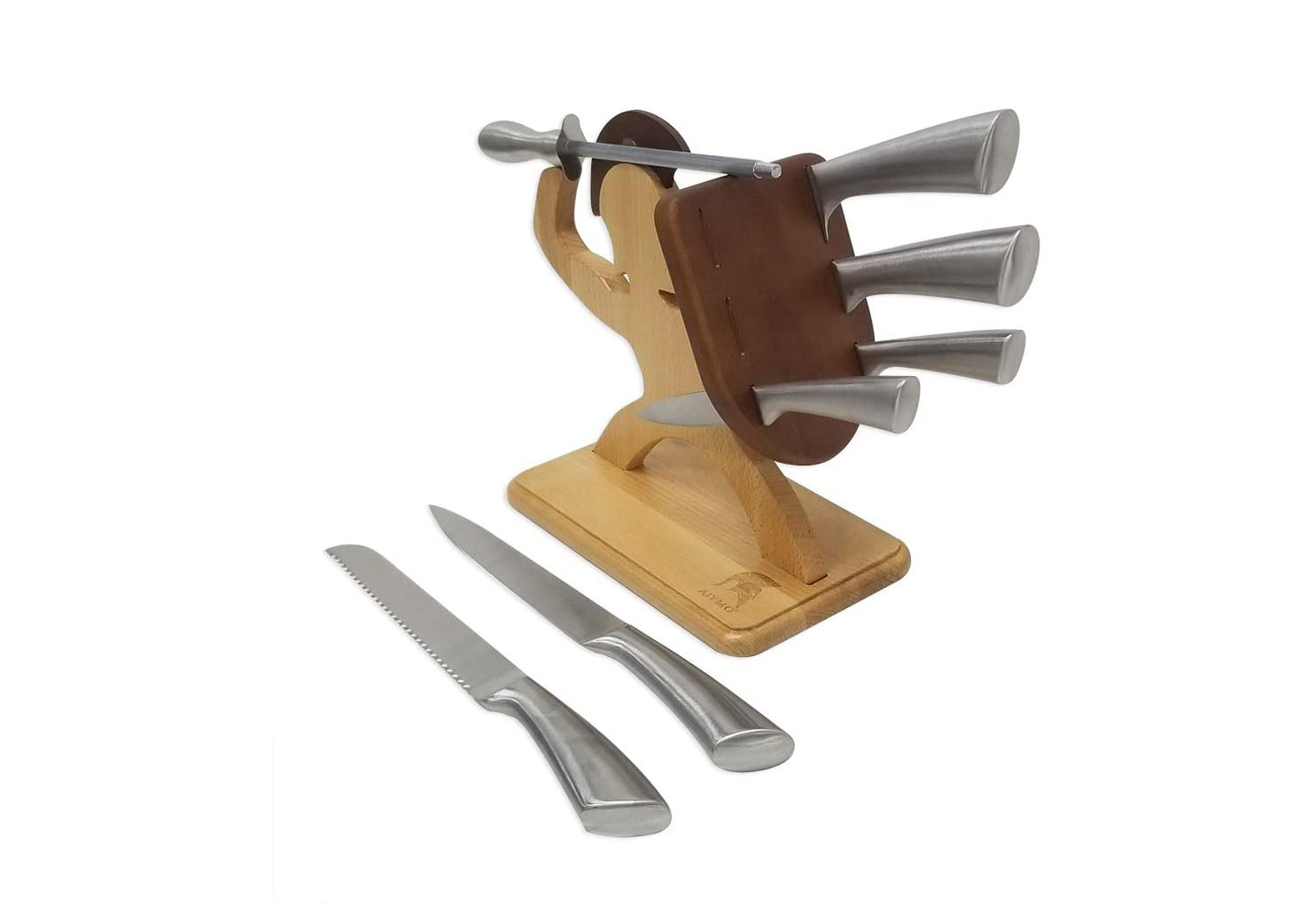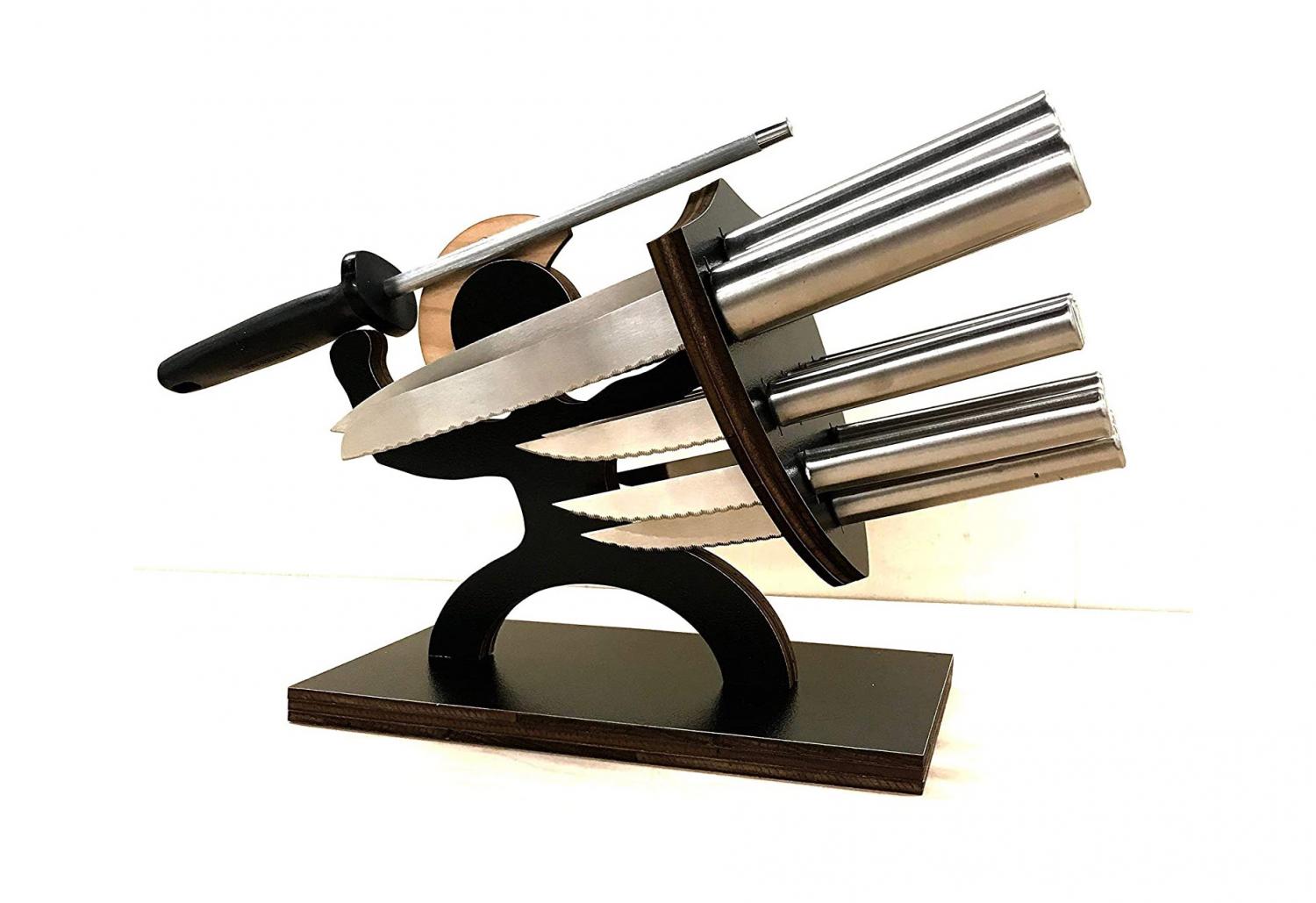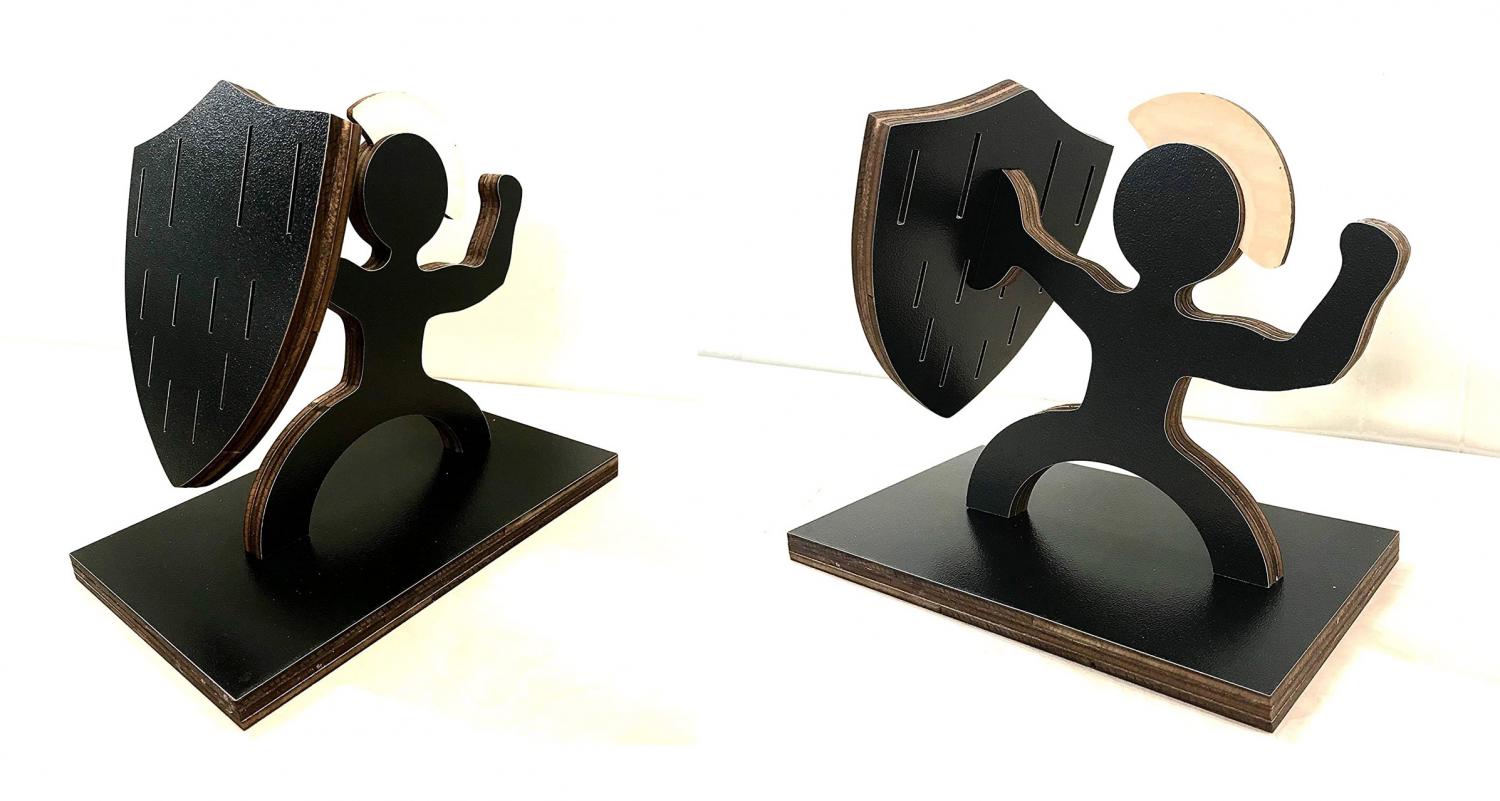 Or, there's always this Voodoo knife block that's also super cool!