This Rodeo Cowboy Dog Costume Turns Your Dog Into a Bucking Bronco
By Ryan on 08/25/2020 10:11 AM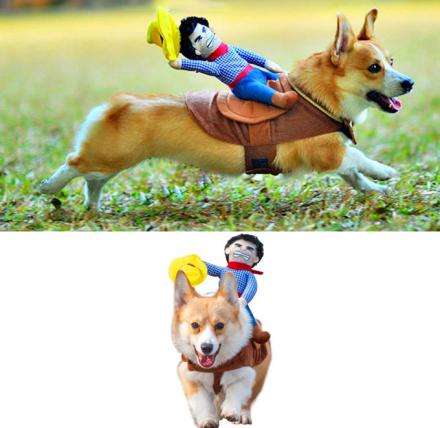 Let's face it, you can choose from any number of dog costumes to make your dog stand out this Halloween, but if you want something that really stands out and makes others laugh, go for this Rodeo Cowboy Dog Costume. It makes it look like your dog is the star of a rodeo where little people ride him for the fame and the glory. The images alone made me LOL.

View more size options here
The cowboy's hat and triangular binder can be easily taken on or off of the cowboy depending on how you'd like it to look. If you'd like a more calm Rodeo cowboy look, you can just place the hat on his head, but if things are getting crazy you can take the hat off his head and have him waving his hat around in his hand as your dog runs around to give it more of a realistic look.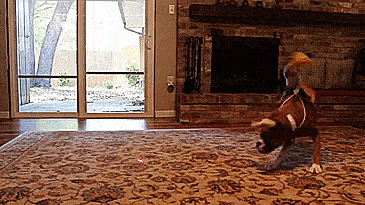 This hilarious western-themed dog costume is made from polyester and non-woven fabric, making it soft and breathable for extra comfiness for your dog. Your dog is now a bucking Bronco starring in his one-dog traveling rodeo show.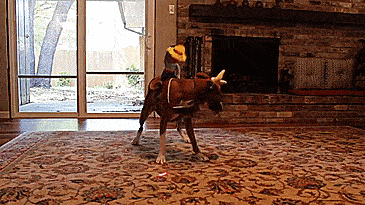 This fun dog rodeo costume comes in three different sizes to accommodate most sizes of dogs, and will certainly work perfectly for your Pug, Maltese, Jack Russell Terrier, French Bulldog, Boston Terrier Teddy, Corgi and plenty of other breeds.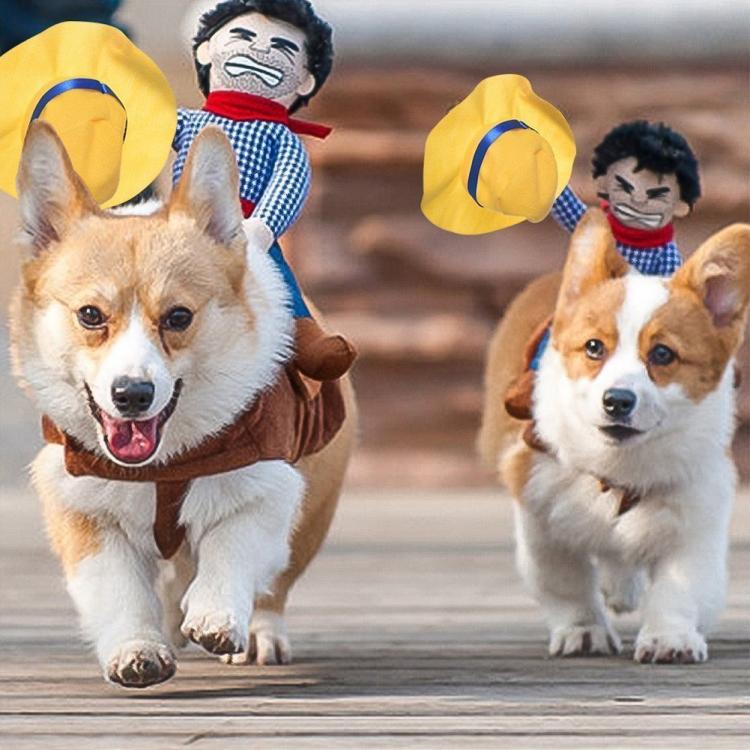 The rodeo cowboy dog costume is perfect for parties, Halloween, Christmas, Birthdays, weddings, parades, photo shoots and much more. I would probably make my dog to wear it everyday just for the laughs. Your pet is going to love being the center of attention and you're going to love people's reactions. It may even score you extra candy this Halloween.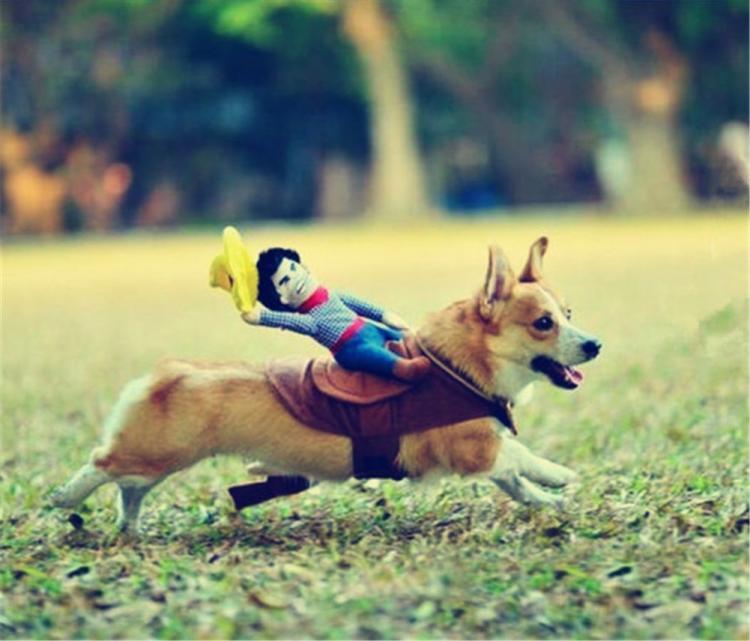 For extra effects you can even use a laser pointer (if your dog is obsessed with them like my dog is) to spin them in a circle just like a bucking bronco might do in real life.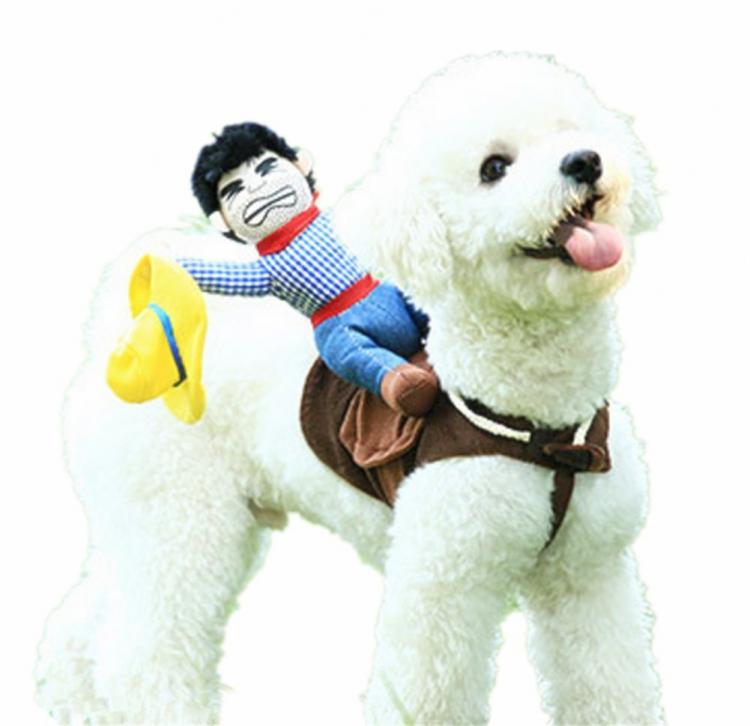 Check out the ride-em cowboy dog Halloween costume in action via the video below.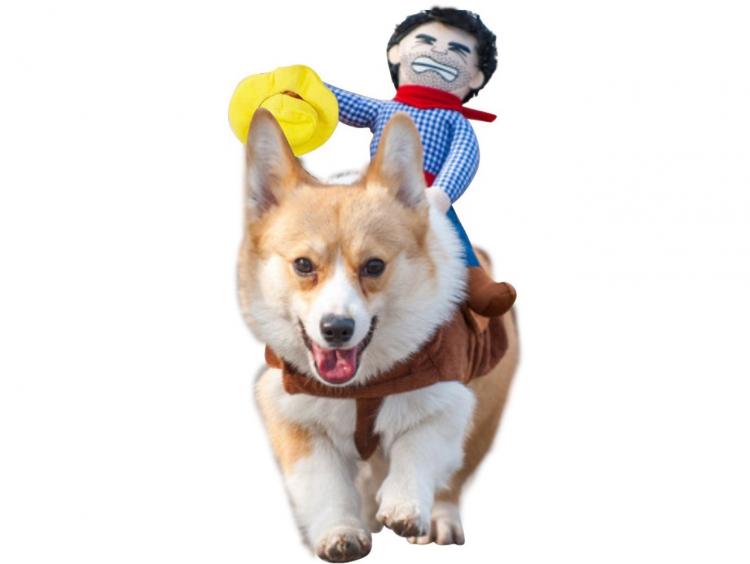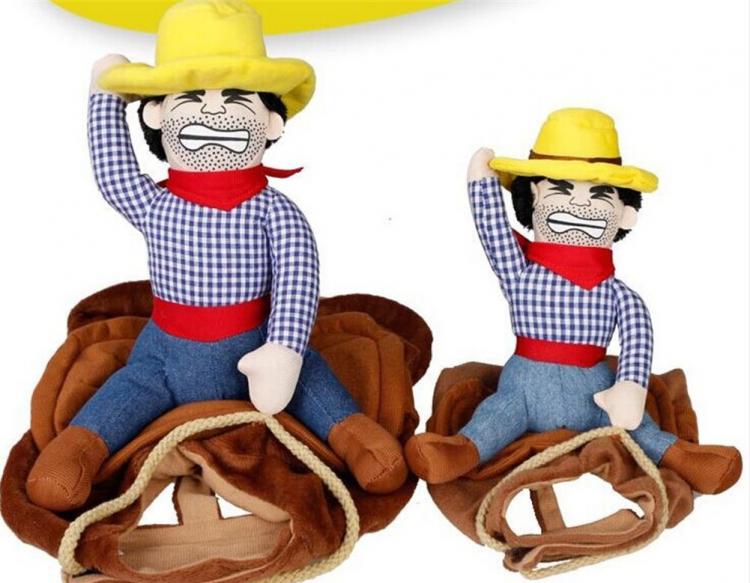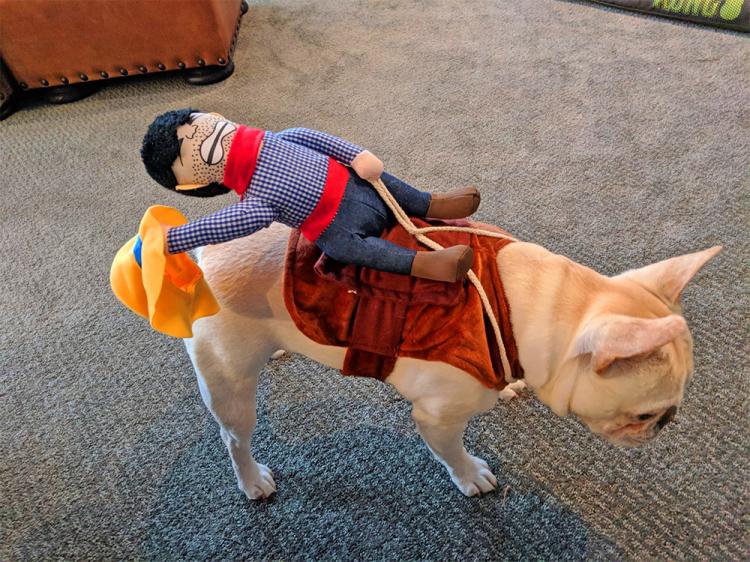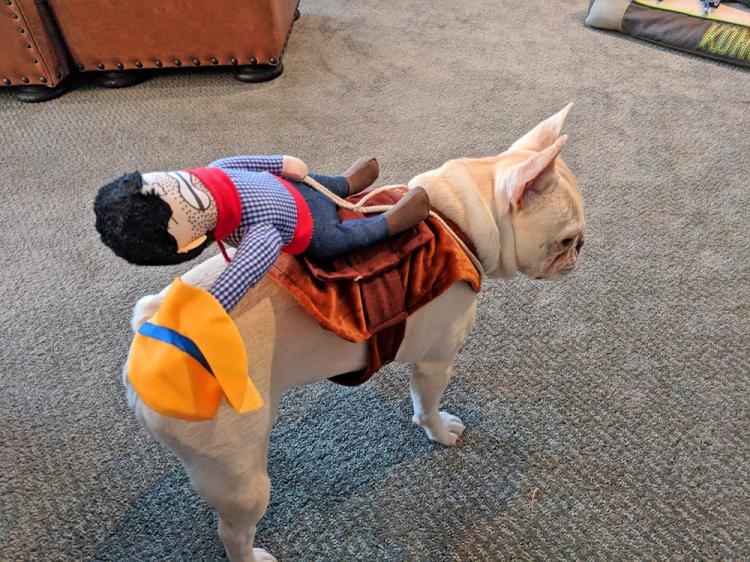 Subscribe To Our YouTube Channel