Giant Cassette Tape Coffee Table
By Ryan on 03/03/2017 12:47 PM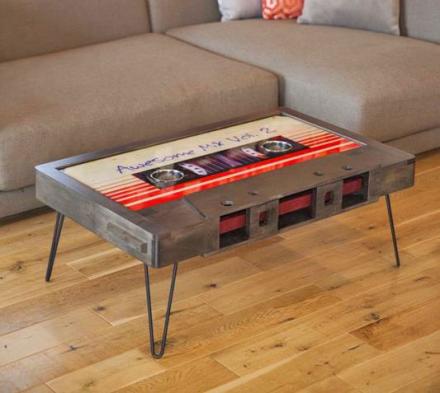 There's certainly no shortage of products out there for people that just can't seem to let go of the 80's/90's, like the NES key holder, a Jazzy design 90's cup t-shirt, or these sunglasses that are made to work like a slap bracelet. This company called Taybles has made a coffee table that looks just like a giant cassette tape, except with this one, you don't have to re-stuff the tape by twisting the eraser side of a pencil inside the tape reels when it comes loose.
The cassette tape coffee table is a 10.5:1 replica of an actual cassette tape, and features a hidden shelf inside the tape by pulling down on the side of it where a giant cassette player might read the magnetic strip. Plus, it only makes sense, that the shelf would be held in place using magnets. The side of the tape folds down to reveal a 9 inch deep shelf.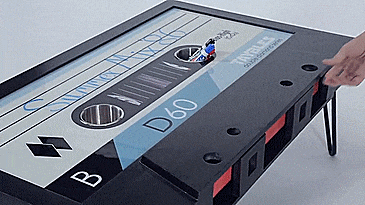 The nostalgic cassette tape coffee table also features a dry-erase board on on the top of the tape so you can jot down reminder notes throughout the day, name a new band of the day each morning, or just make some sweet drawings or sketches.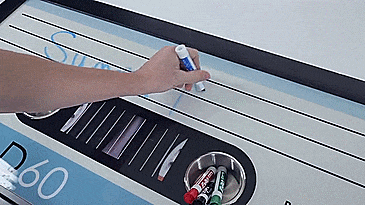 Those features are great and all, but one of the better features in my opinion is the integrated cup-holders where the tape reels would be. Integrated stainless steel cup-holders are put in place of the reels to keep your drink safe from spills, plus they're removable for easy cleaning.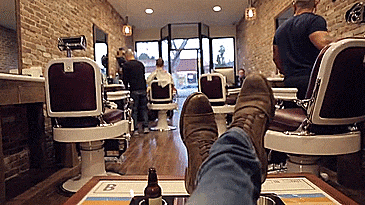 The cassette tape coffee table uses hairpin legs that compliment the retro look to the table, plus they're also removable so you can even hang the giant cassette tape on your wall if you'd prefer that route.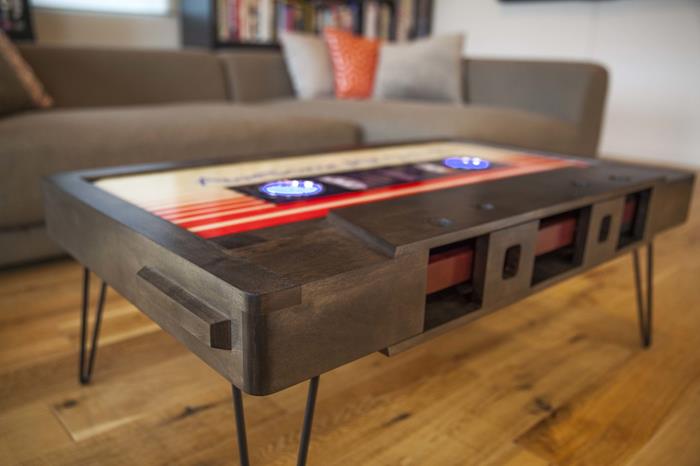 The cassette table comes in a few different color options to choose from, and measures 42 inches long x 26 inches wide x 16 inches tall.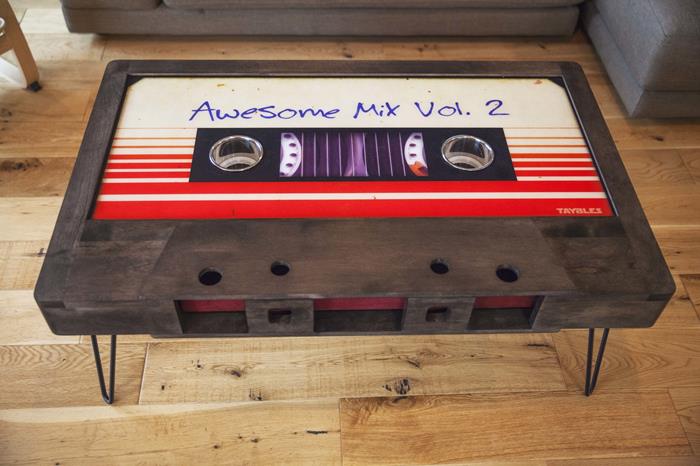 The retro music inspired coffee table is currently in a funding phase on Kickstarter with an estimated delivery date of July 2017, so go reserve yours now, or get more information on their website.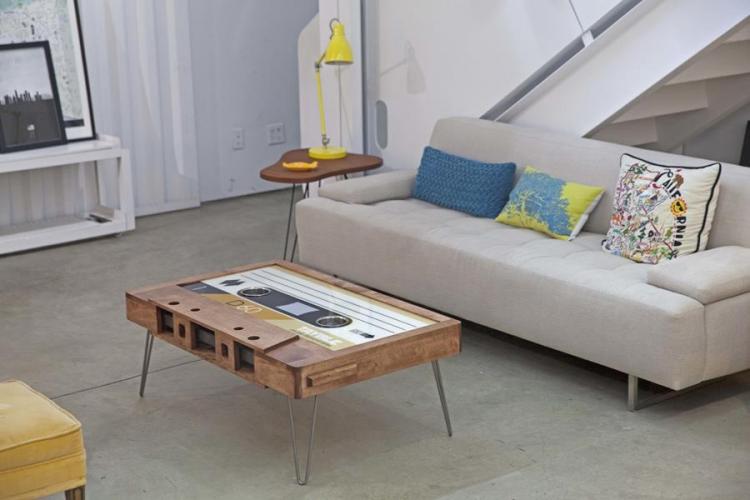 Check out the giant cassette tape coffee table in action via the video below.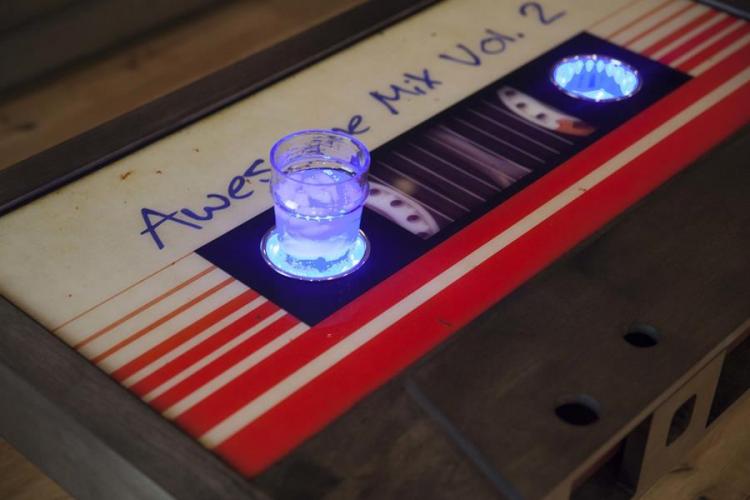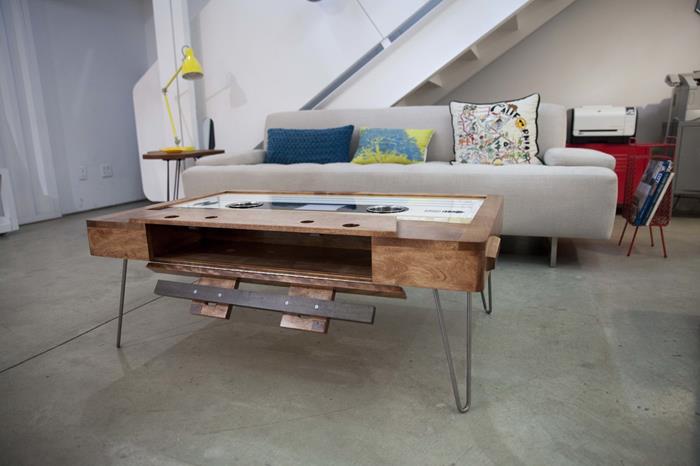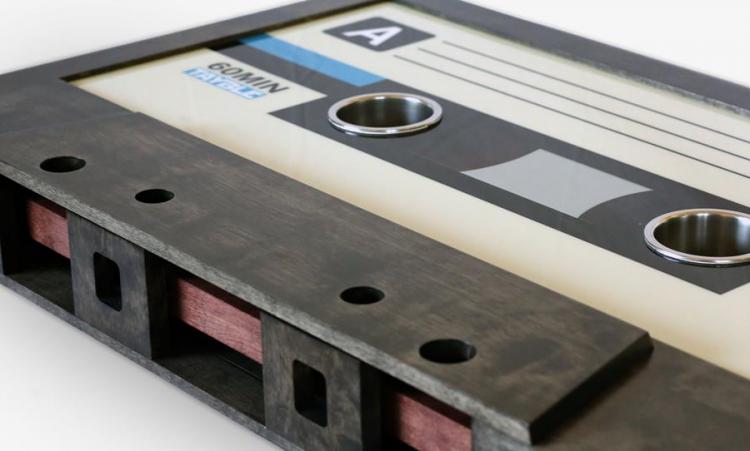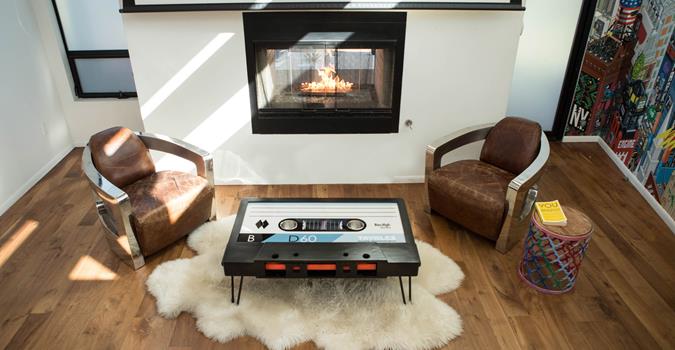 Subscribe To Our YouTube Channel